We are celebrating Mother's Day coming out of unprecedented times. A mother is the most precious person in our lives, they are worth more weight than gold! Maybe you have more than one 'mum' to buy for, and want to treat your stepparent, grandmother, career or a 1st-time mum or friend. I have put together the ultimate gift guide to show those precious mums in our life that they are very special.
Mother's Day Beauty, Pamper and Relaxation Guide
Sens8ate Skincare botanicals
HYDRATE & GLOW VITAMIN A,C, E SET
Skin Bliss Moisturizer – The cream will strengthen the skin's lipid barrier immediately below the surface and will restore proper moisture and balance.
Nourishing Cleanser – Our 2-in-1 cleanser and face wash delivers maximum purification by removing germs and impurities resulting in a cleaner, calmer and soother skin.
Radiance Facial Scrub – Our scrub will help to boost your collagen to tighten skin and give you that youthful appearance.
Glow Face Serum – This will help increase collagen production which is vital to smooth out your complexion and reduce hyperpigmentation.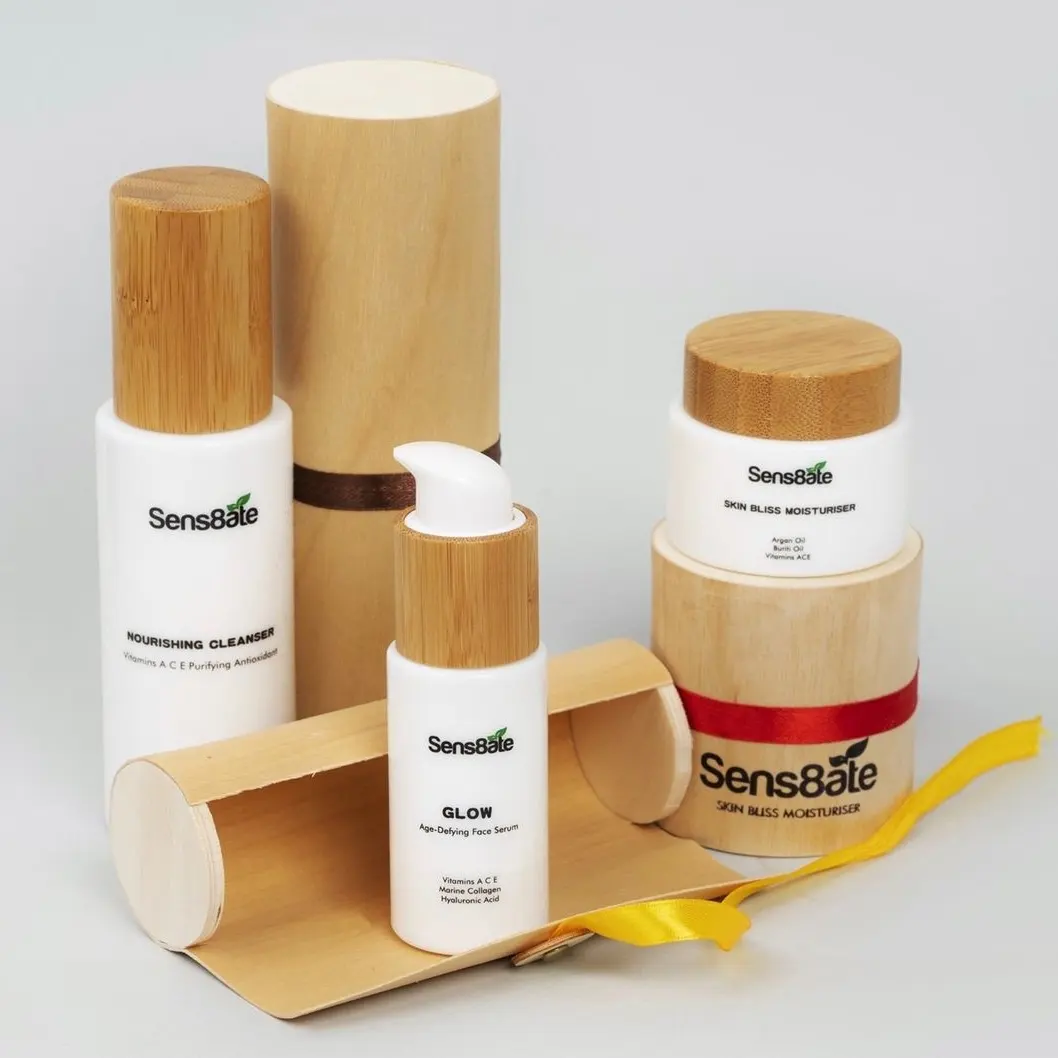 W: SENS8 HYDRATE & GLOW VITAMIN A, C, E SET.
CBD Restore & Balance Set
Morning Dew Day Cream – It will help boost the appearance of hyperpigmentation and aid the skin's healing process.

Evening Elixir Night Cream – This soothing natural night moisturiser is infused with hemp oil, opuntia, rosehip and Evening Primrose oils to create the perfect cream that rejuvenates skin throughout the night.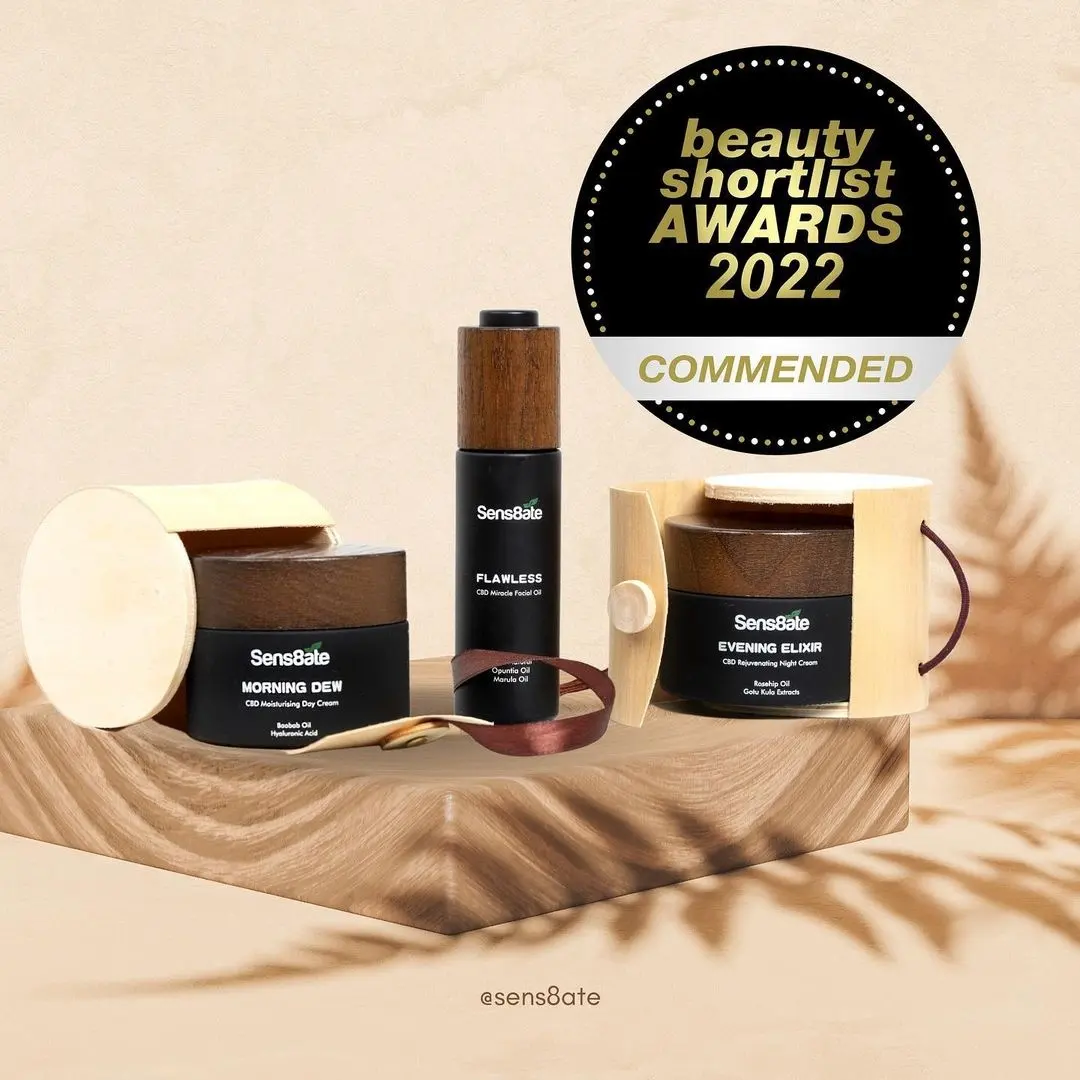 Flawless CBD Miracle Face Oil – This 100% natural facial oil serum contains a blend of hemp, marula, broccoli, flaxseed, apricot and opuntia oils that combine to provide compelling enhancement to skin.
BeautyLab Black Diamond
This Mother's Day treat your mum in your life to a beautiful collection designed for all skin types, BeautyLab Black Diamond range infused with diamonds, precious gemstones, peptides and mother of pearl which delivers both immediate and cumulative youth-enhancing results.
The brand, originally developed for celebrity estheticians, has quickly become an established salon/spa/clinic brand. BeautyLab creates smart, high-performance products that reactivate and re-educate the skin's functions, delivering both immediate and long-term results.
The BeautyLab Black Diamond product collection is designed to create flawless, radiant skin. Encapsulated diamond cores restore the skin's ability to reflect blue light, giving skin a radiant, more youthful appearance. Diamonds deliver a soft-focus effect that fills in fine lines and blurs the visibility of wrinkles, shadows, pigmentation, and imperfections, as well as adding luminosity to the skin. Mother of pearl provides excellent but gentle exfoliation, giving the skin a pearly, smooth finish.
Sapphire has a strong anti-inflammatory effect, while Ruby nourishes, heals, and energises the skin. The range is also rich in copper peptides: they moisturise, plump and soften the skin and improve its firmness and suppleness. BeautyLab Black Diamond range provides an instant photogenic look, which is why it is used at red carpet events, TV, and fashion shows, where your skin must look absolutely flawless
Step 1:
Put a small amount of Black Diamond Peptide Cleanser on your fingertips and massage in circular motions on your face and neck. Remove with a few damp cotton pads or rinse with lukewarm water and pat dry. Double cleanse if necessary.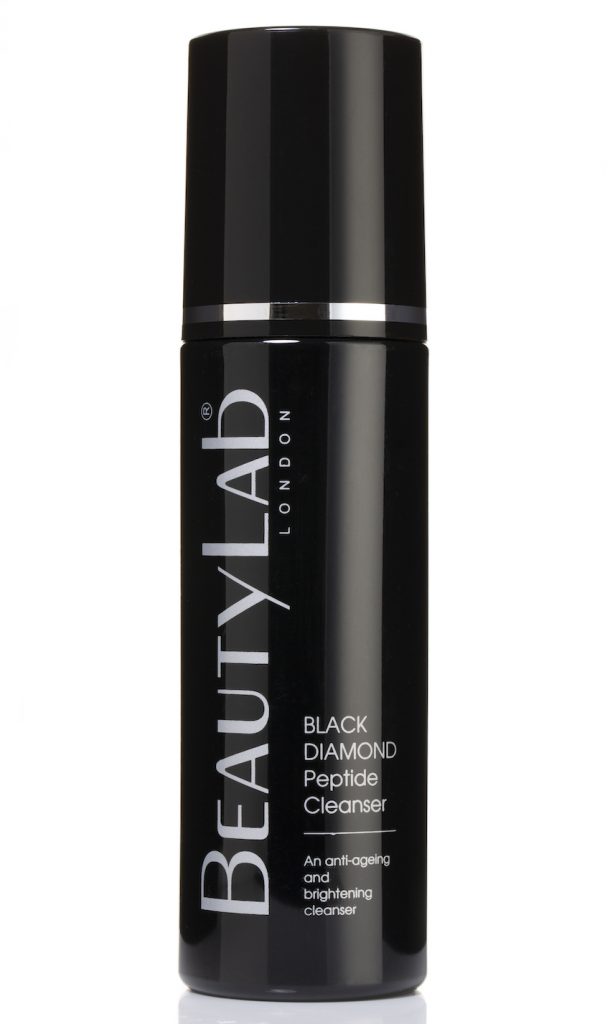 W: Black Diamond Peptide Cleanser.
Step 2:
Instantly illuminate your complexion and give skin the youth-boosting moisture it needs with this glamourising serum. After cleansing, apply the BeautyLab Black Diamond Energizing Serum morning and evening, using pressing movements over the face and neck. The complexion is left deeply hydrated, revitalised and soft.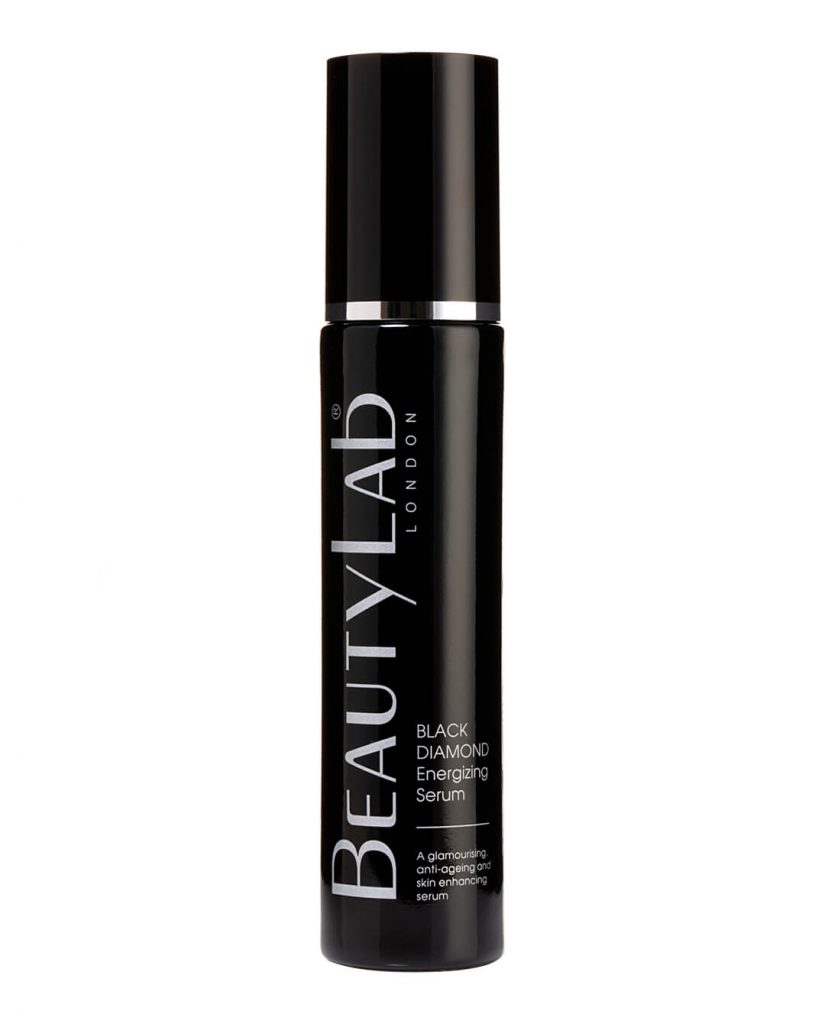 W: BeautyLab Black Diamond Energizing Serum.
Step 3:
Use BeautyLab Black Diamond Moisture Complex every morning or BeautyLab Black Diamond Cellular Repair Night Cream every evening. Apply to face and neck with light upward circular motions, avoiding the eye area.
W: BeautyLab Black Diamond Moisture Complex.
BeautyLab Black Diamond Cellular Repair Night Cream is designed to support the nighttime regeneration process. It helps repair skin tissue and deeply nourishes the skin. The formula supports collagen production and reduces fine lines and wrinkles, while a multivitamin complex supports cell renewal and helps reduce oxidative stress.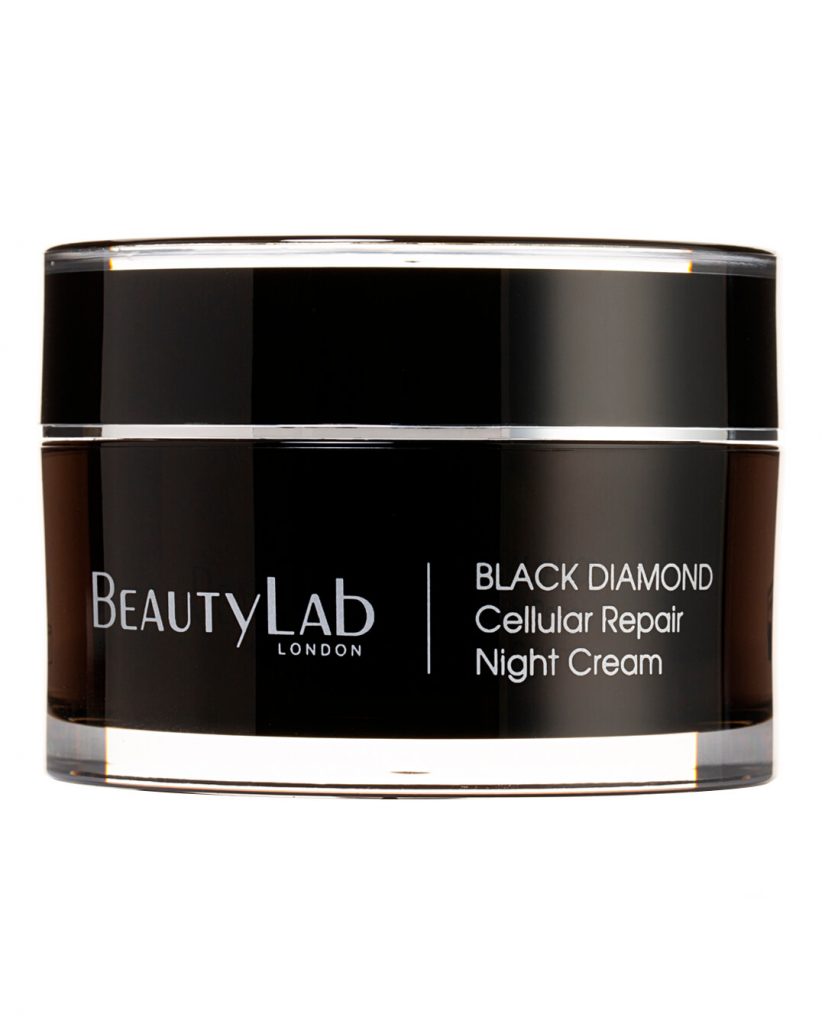 W: BeautyLab Black Diamond Cellular Repair Night Cream.
Step 4:
Minimise the appearance of pores, fine lines, and wrinkles with BeautyLab Black Diamond Pearl Dermabrasion 2 to 3 times per week after cleansing. This award-winning treatment removes dead skin cells, stimulates cell renewal, reduces uneven pigmentation, and promotes brightness. Key active ingredients include magnesium, which increases skin hydration, and aloe vera, which provides soothing moisture.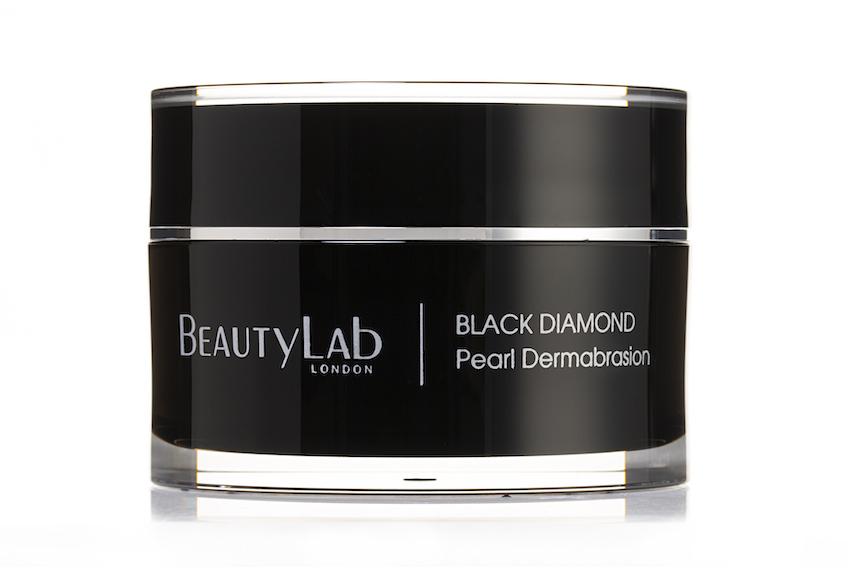 W: BeautyLab Black Diamond Pearl Dermabrasion.
Derm Institute
Youth Alchemy Eye Cream
Utilizes patent-pending wrinkle-relaxing complex – NeuroFirmX™ and powerful active anti-ageing neuropeptides and peptides (at a maximum concentration of 35%) to visibly reduce the appearance of wrinkles, lines and creases. Leaves the delicate eye area looking firmer, softer, smoother and noticeably younger.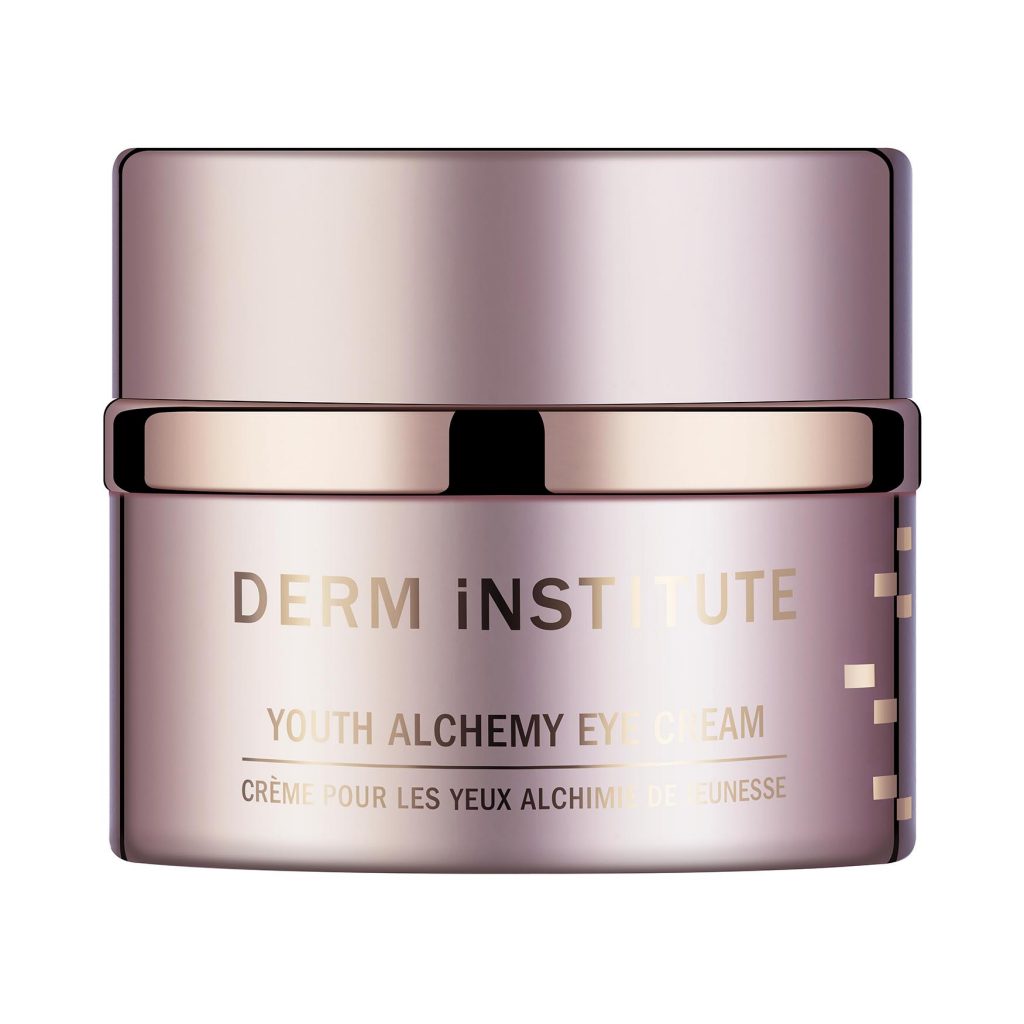 Anti-Oxidant Hydration Gel Masque
Hydrating and calming invisible gel masque, provides intensive hydration and retains moisture.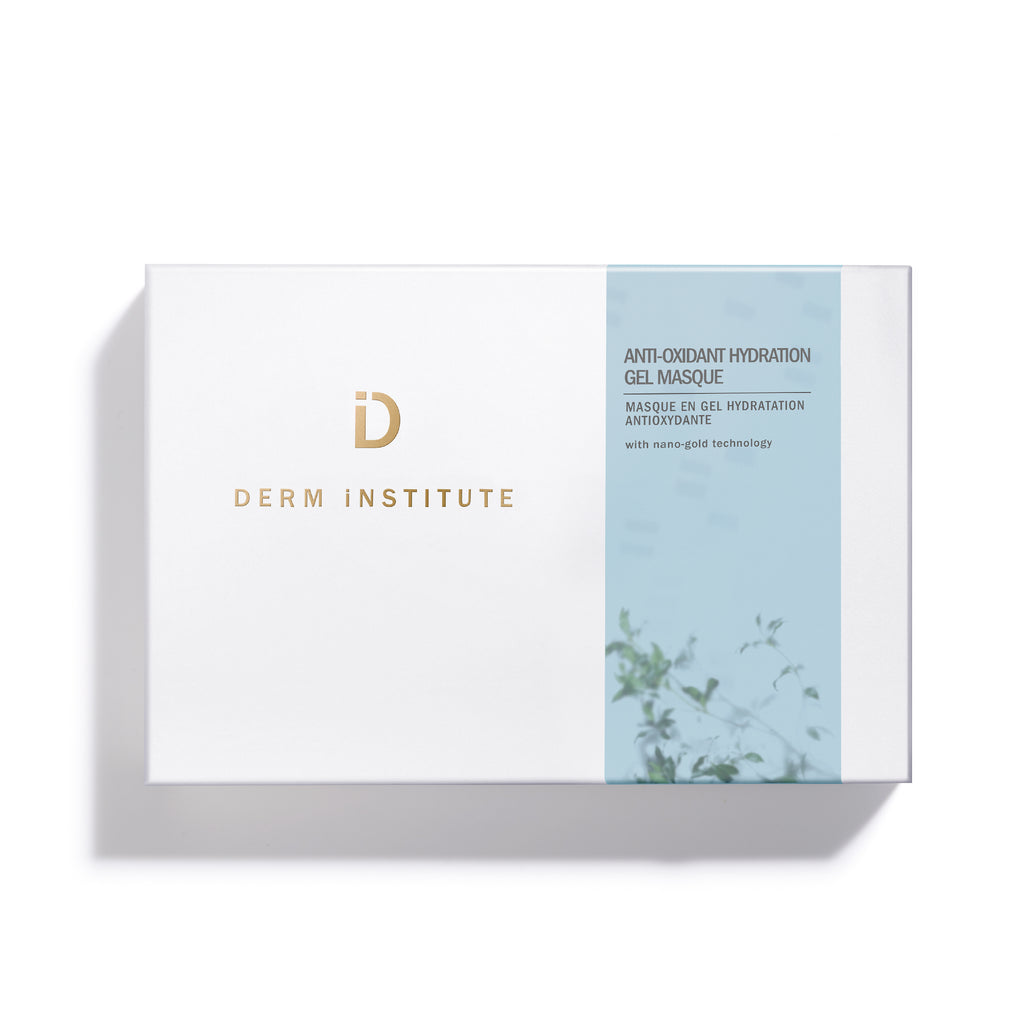 W: Anti-Oxidant Hydration Gel Masque.
Rhug Wild Beauty
Exfoliating Body Scrub with Rosemary and Rhug Honey
A gentle body scrub with Organic Sugar to help exfoliate and smooth the skin, captured in a base of Rhug Honey and Organic Safflower Oil, known to help deeply moisturise and soften the skin. Fragranced with a soothing blend of Organic Geranium and Rosemary essential oils.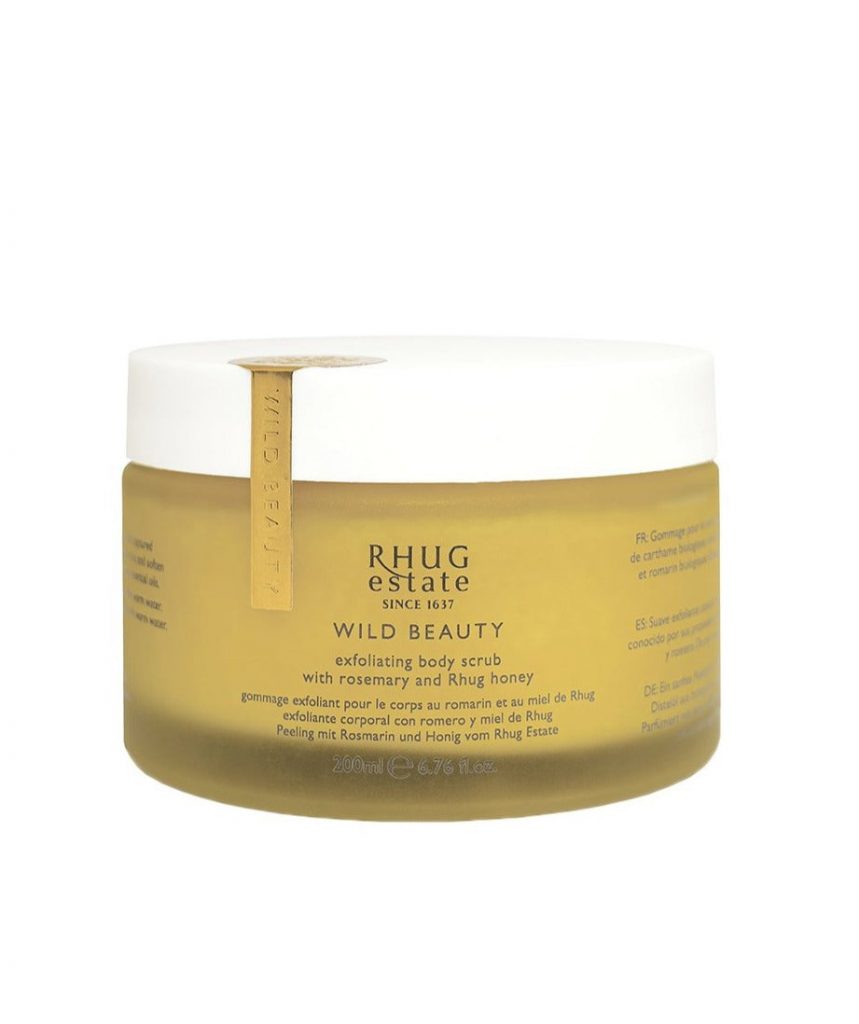 W: Exfoliating Body Scrub with Rosemary and Rhug Honey.
Algologie
This elixir boosts hydration and enhances the benefits of your usual moisturiser. Its refreshing formula enriched with highly moisturising hyaluronic acid helps the skin feel supple and comfortable.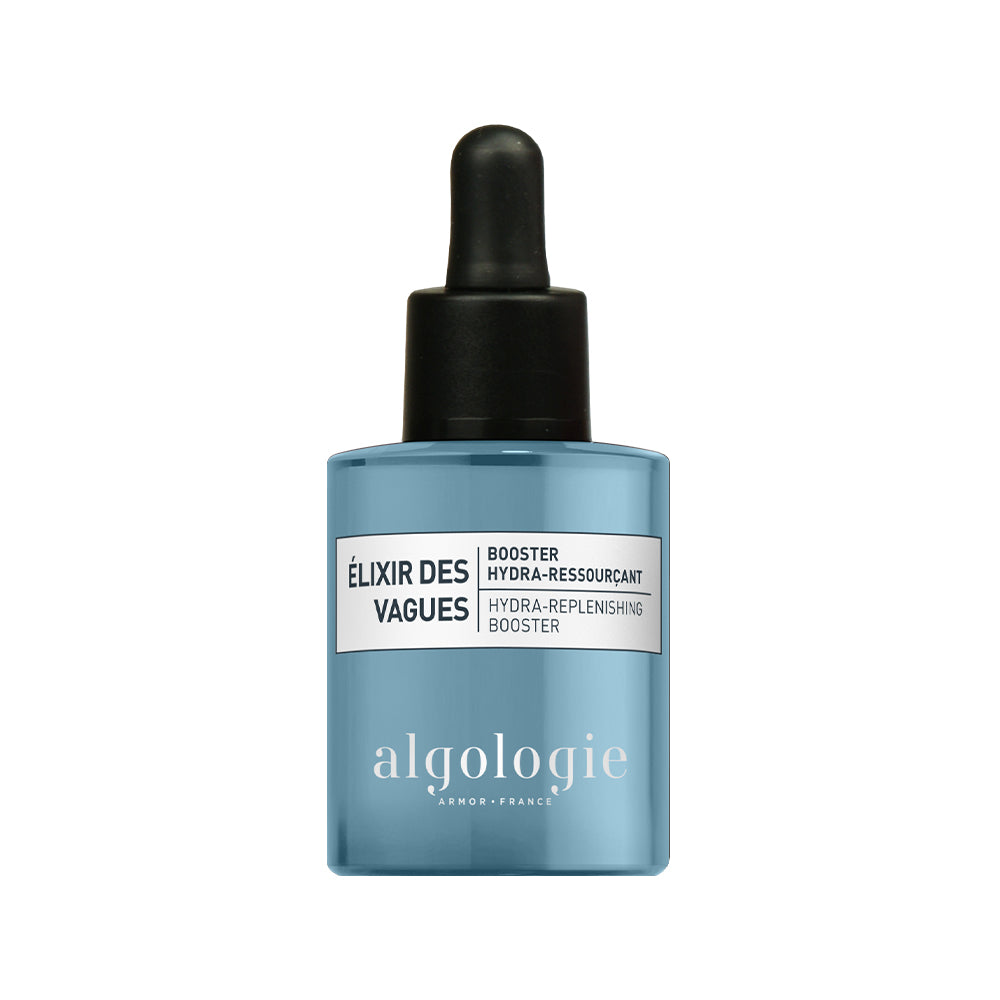 W: Algologie.
Beauty Complex gift set by Revive Active
Made using a combination of ingredients chosen to support skin, hair and nails, Beauty Complex is a simple addition to any daily routine. Simply taken once a day by adding a sachet into a glass of water, its light orange and pineapple flavour gives it a unique and refreshing taste! Developed as a powdered sachet for effective nutrient delivery and absorption, it's enriched with marine collagen, hyaluronic acid, phytoceramides and biotin.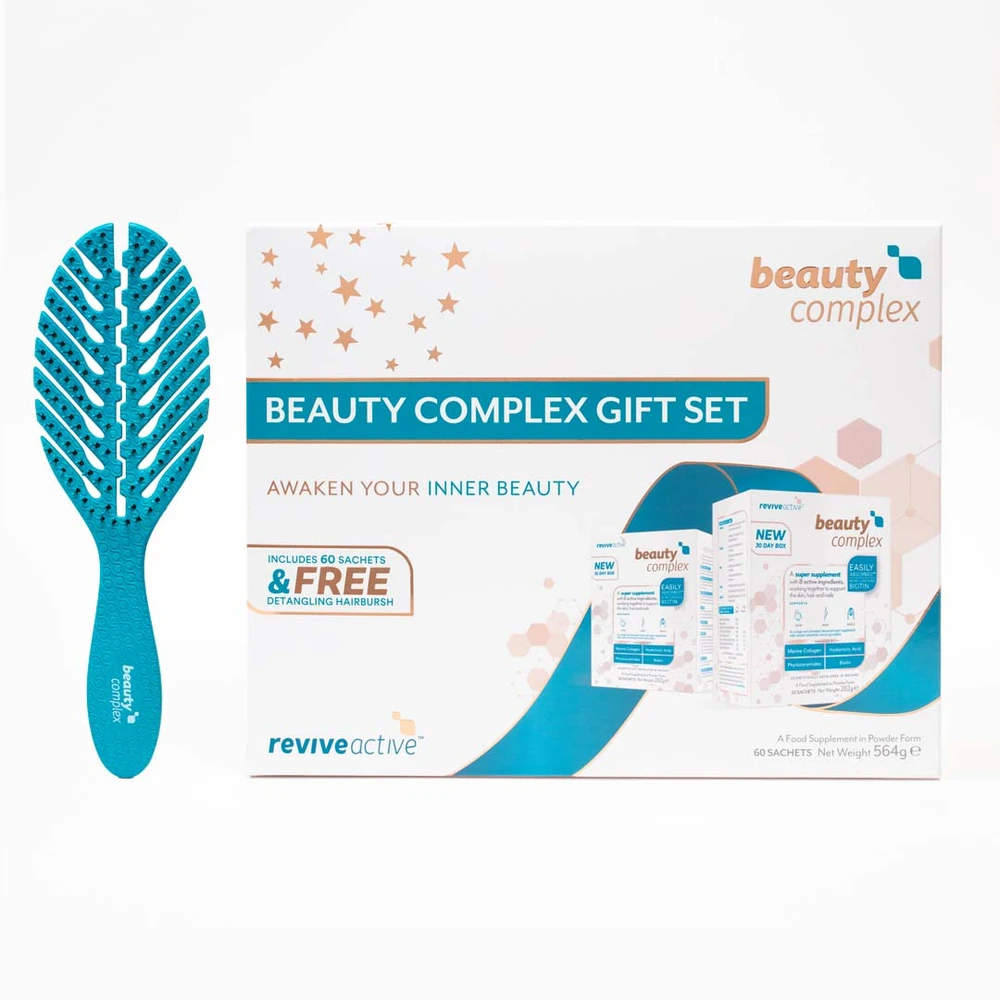 The gift set contains two boxes of Beauty Complex, totalling 60 sachets plus a FREE Biodegradable Detangling Hairbrush. The Biodegradable Detangling Hairbrush has thin flexible bristles that safely untangle wet or dry hair, minimising split ends and breakage.
W: Beauty Complex gift set by Revive Active.
UP Cosmetics Look in a Box Glam
Treat your stylish Mother or Mother figure to a product that she will paint the town red! Includes the Quad Three Eyeshadow Palette, a satin and shimmer palette with four high pigment, versatile tones: Creed, Smitten, Spice and Kryptonite.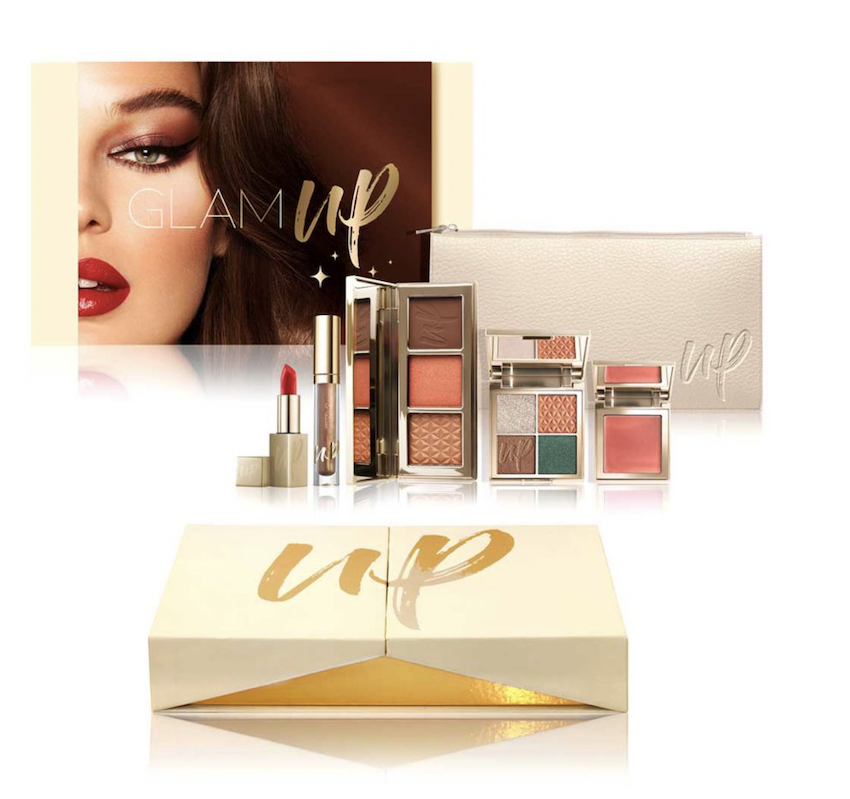 Trio Two features a highlighter in Golden Hour; blush in Just Peachy; and a contour in Power Sculpt. Rich in pigment the lipstick in Siren has a satin finish that is buildable, moisturising and the perfect iconic red to give your lips a touch of glamour while the Las Vegas Lip Gloss (iridescent pink) leaves lips luxuriously smooth and hydrated with delicate gold reflecting particles to give lips a satin finish and glass-like shine. The new and exclusive Pink Rose creamy, satin finish pink jewel blush will add a beautiful pop of colour to your look. This gift set also comes with the new and exclusive Cream Faux Leather Cosmetic Bag.
W: UP Cosmetics Look in a Box Glam.
ARRAN
After the Rain Hand Care Gift Set
Treat the most important person in your life your mother, to a sensual fragrance of rose petals, musk and floral citrus, mixed with the soft notes of Arran's precious woods. Our signature hand wash and hand cream set is the perfect gift for your loved one this Mother's Day.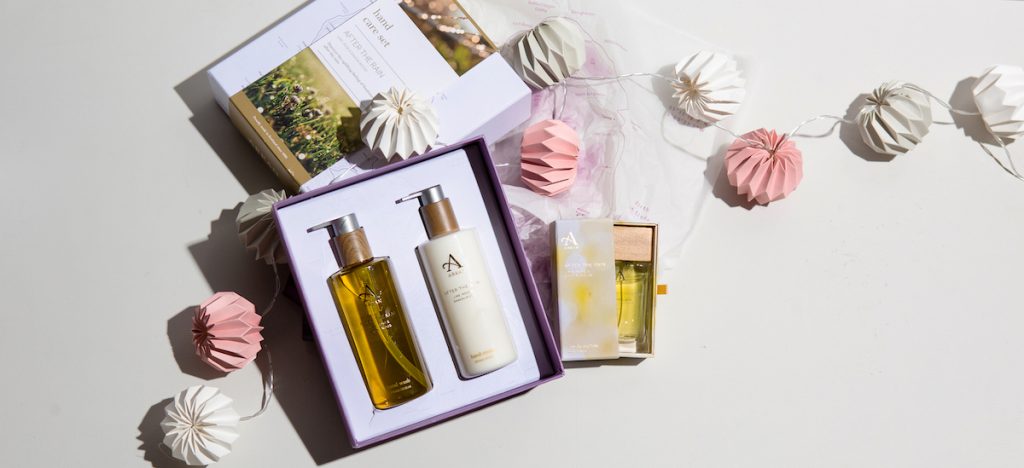 Presented in a beautiful ARRAN Gift Box. Our new and improved design is proudly inspired by our island home, with fully recyclable gift presentation boxes. They have also reduced the amount of packaging they use as part of their continued commitment to improve their carbon footprint.
After the Rain is a timeless floral and citrus fragrance containing a burst of lime, a hint of rose and warming notes of sandalwood along with greenery, herbal shrubs, cedarwood and moss – crafted by the brand's expert perfumers to emulate the unique fragrance of an Arran garden after a rain shower. It's the best-selling fragrance from the ARRAN Sense of Scotland range, year in year out.
W: After the Rain Hand Care Gift Set.
Noble Isle
Luxurious and elegant, Noble Isle's gift sets are the perfect gift this Mother's Day
Posy In Pink
Is s a sophisticated mix of elegant rose with black tea and bittersweet rhubarb. Perfect for a relaxing self-care routine, use the Rhubarb Rhubarb! Bath & Shower Gel as a morning wake-up call and the sensual fragrance of Tea Rose Bubble Bath & Shower Gel to take a moment to pause in the evenings.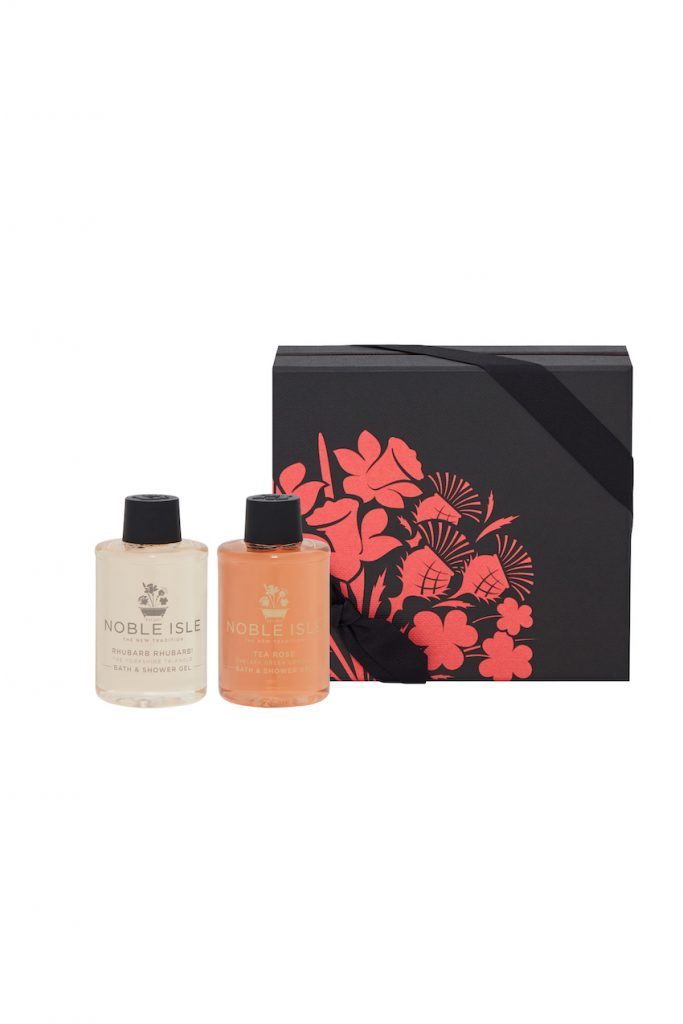 W: Posy In Pink.
Rhubarb Rhubarb! Hand Care Trio
For loved ones who appreciate adding an element of luxury and fine fragrance to the necessity of keeping hands clean. The Rhubarb Rhubarb! Hand Care Trio contains 75ml travel versions of our best-selling Rhubarb Rhubarb! Hand Wash, Hand Lotion and Hand Sanitiser perfect to keep in car or handbag.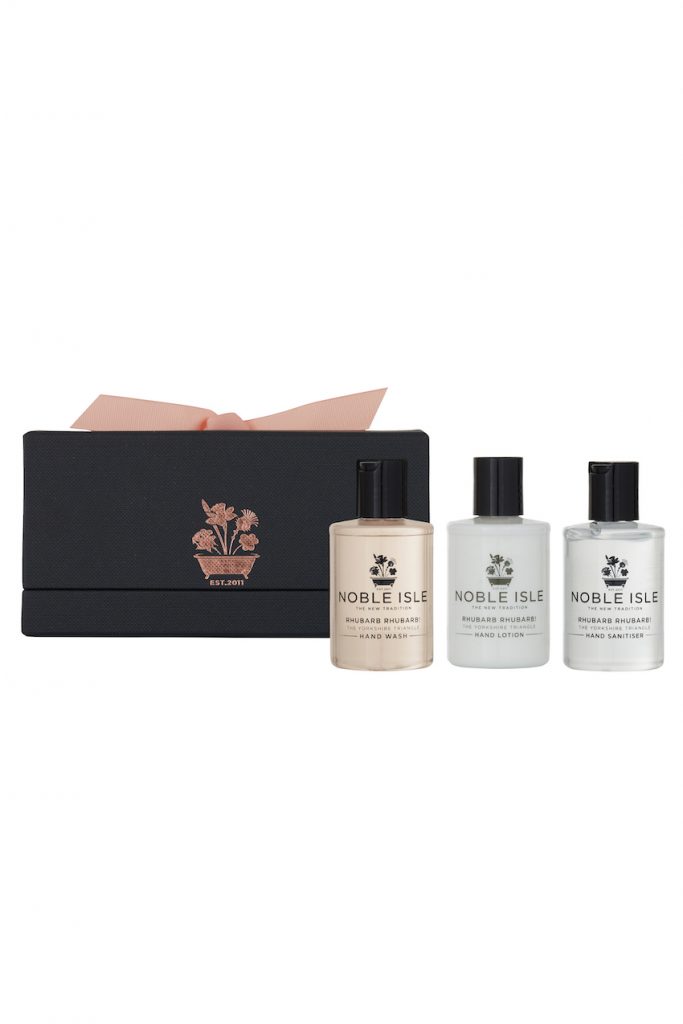 W: Rhubarb Rhubarb! Hand Care Trio.
Fireside Glow Three Wick Candle
The Fireside Glow Three Wick Candle is perfect for that extra special gift. Harnessing the sensuous spices of Pepper and Ginger and the comfort of Vanilla, this lavish three-wick candle in the renowned Fireside fragrance captures the warmth of fiery embers on a winter's day. The distinctive scent evokes the smokey undertones of burning logs and warming spices, making it the perfect touch to any interior lover's home all year round.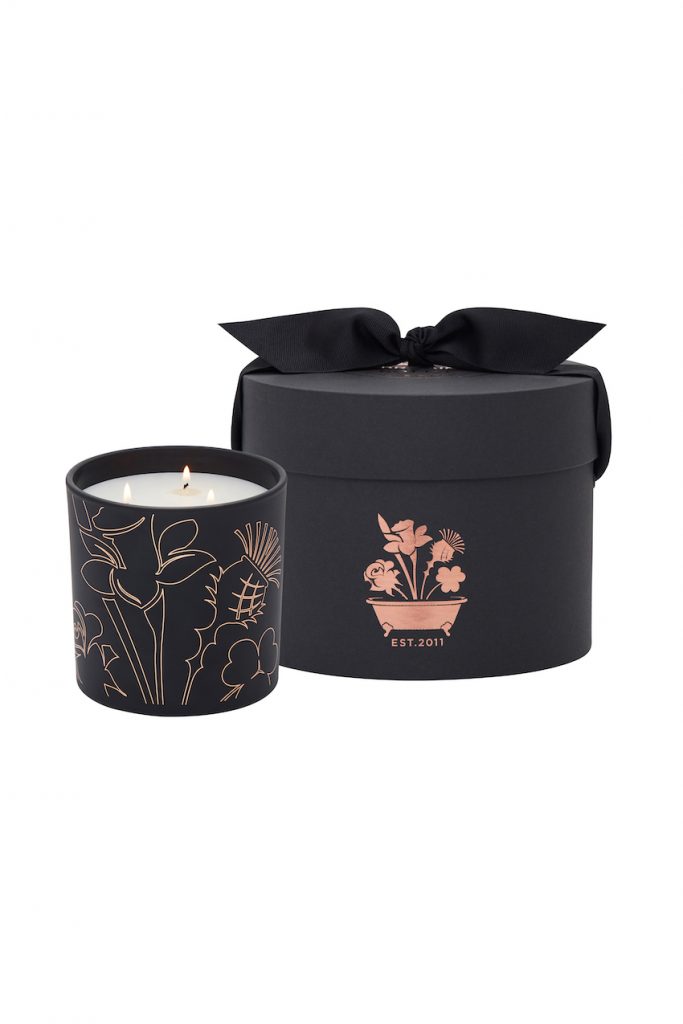 W: Fireside Glow Three Wick Candle.
Dram of Whisky Three Wick Candle
Dram of Whisky Three Wick Candle is the ultimate gift for the Whisky connoisseur, our most-loved and best-selling Whisky & Water fragrance is transformed into a stunning Three Wick Candle, hand poured into a glass vessel paying homage to a fine cut crystal Whisky tumbler.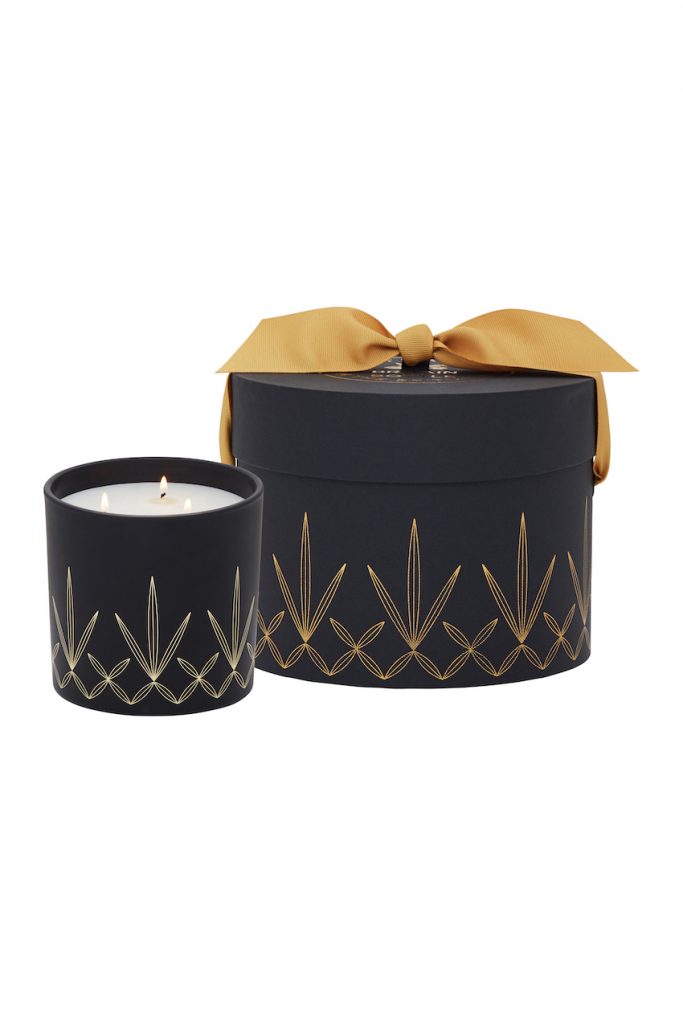 This candle will fill your home with a comforting, glowing ambience and warm, aromatic and handsome scent. A liquid gold redolent of the finest oak-aged single malt with warm Vanilla and Cedarwood on the nose, the Whisky & Water scent is aromatic and rich with undertones of wood and spice.
W: Dram of Whisky Three Wick Candle.
Love & Blooms
Love Your Mum Mother's Day Collection
This Mother's Day treat the flower in your life to Love & Blooms beautiful Bouquets, Cherish, Lovable, Love Like, My Enchanted Heart, My Fair Lady, My Happy Place and The Untamed Rose. Which Bouquet will match the most precious lady or mother figure in your life.
W: Love Your Mum Mother's Day Collection.
Mother's Day Lifestyle and Kitchen Products
WaxWrap
Cool eco-friendly brand. WaxWrap – great for keeping food fresh and kinder for the planet too. Eco-friendly beeswax wrap is a great alternative to single-use plastic cling-film and allows food to breathe the way nature intended. Great for wrapping everything from sandwiches to snacks to fruit and keeping leftovers fresh in the fridge. It's sustainable, reusable and at the end of its long and happy life it is completely compostable.
W: WaxWrap.
Kuhn Rikon Colori Leopard Paring Knife
Colourful and practical Colori®+ Leopard Paring Knife. Handy, all-purpose kitchen preparation knife, perfect for peeling and cutting fruit, vegetables, cheese and more.
The blade is ultra-sharp stainless steel, hand sharpened, double bevelled with a silicone non-stick coating, this ensures the knife cuts easily and precisely without food sticking to the blade.
The secure grip handle has a finger guard to keep your hands safe when cutting.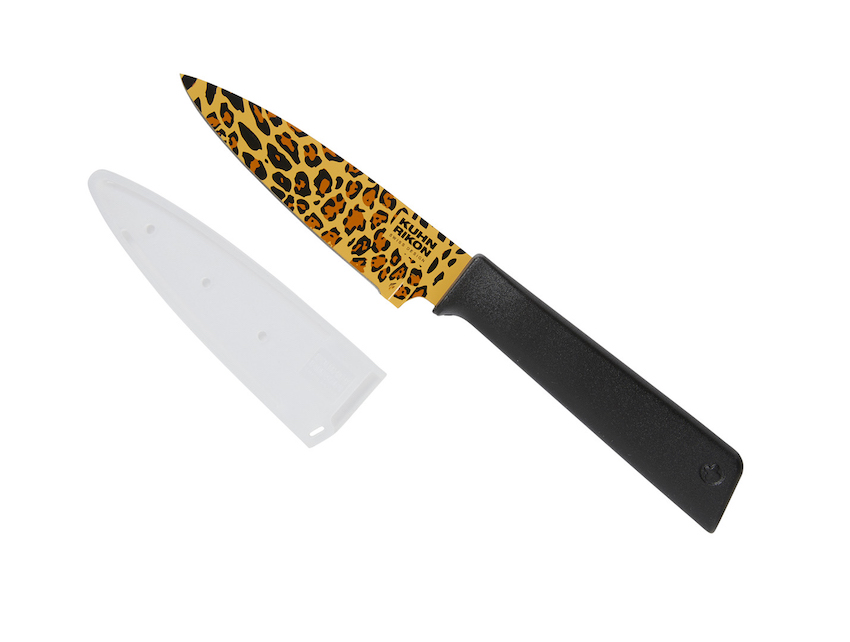 The matching sheath is great for safe storage, or for easily and safely packing the knife for camping, picnics and travel.
Fun and colourful design on a practical paring knife
Blade length: 9cm
Knife length: 19.5cm
Ideal all-purpose knife for fruit, vegetables and cheese
Ultra-sharp Japanese stainless-steel blade
Non-stick coating to glide through food with ease
Non-slip grip with finger guard
Safety sheath for storage and for safe use outside the home
This product is not for sale to people under the age of 18. A signature will be required on delivery
W: Kuhn Rikon Colori Leopard Paring Knife.
Mother's Day foodie gift guide
Seggiano
Organic Oil and Vinegar Gift Box
A gourmet gift box with two organic Italian kitchen essentials – extra virgin olive oil and balsamic vinegar of Modena. Lunaio premium single estate olive oil and our best-in-class Seggiano matured organic balsamic vinegar are paired together in a perfect gift that everyone will enjoy receiving.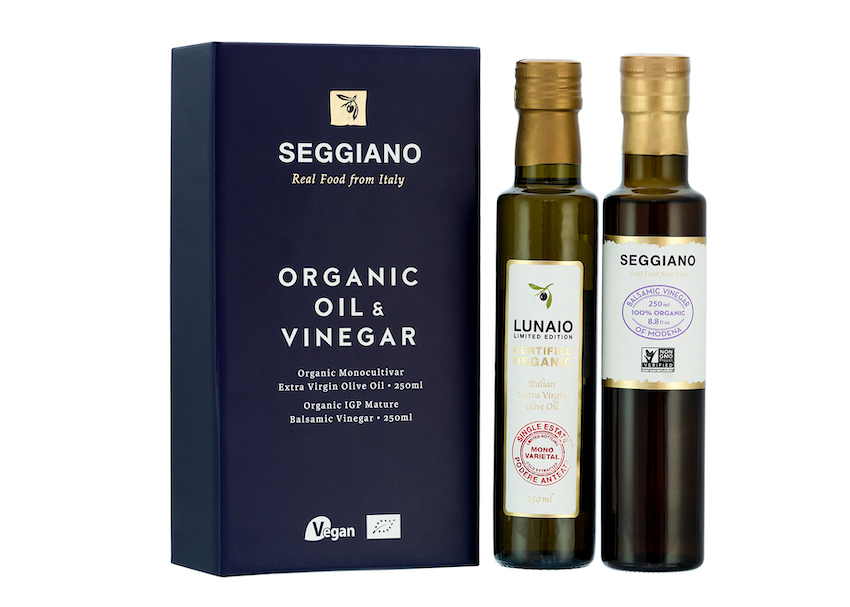 Contains:
1 x Organic Monocultivar Extra Virgin Olive Oil 250ml
1 x Organic IGP Mature 250ml
W: Organic Oil and Vinegar Gift Box.
Flower & White
Hugs and Kisses Luxury Mother's Day Gift Set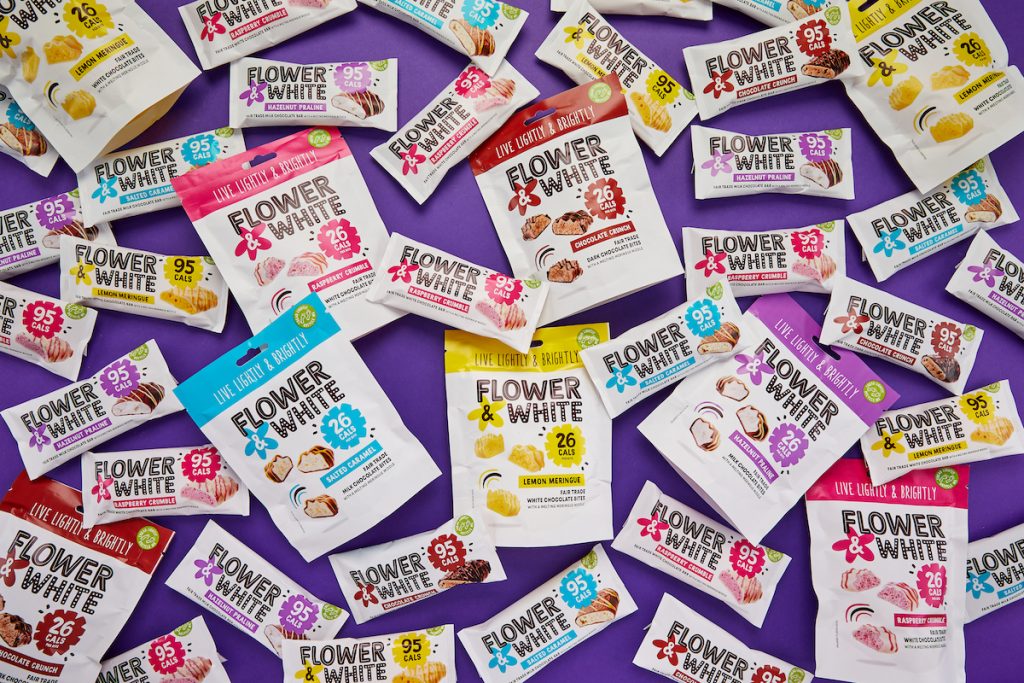 For the mother with the sweet tooth here is the ultimate buddle.
In this bundle:
1 x Chocolate Crunch Bites Gift Box
1 x Salted Caramel Bites Gift Box
1 x Raspberry Crumble Bites Gift Box
1 x Raspberry Crumble Meringue Bar
1 x Lemon Meringue Bar
1 x Salted Caramel Meringue Bar
1 x Chocolate Dipped Strawberry Vegan Meringue Bar
1 x Double M*lk Chocolate Meringue Vegan Bar
1 x Hazelnut Praline Meringue Bites Pouch
1 x Lemon Meringue Bites Pouch
1 x Rainbow Fruit Meringue Kisses
1 x Chocolate Meringue Kisses
1 x White Chocolate & Raspberry Meringue Kisses
W: Hugs and Kisses Luxury Mother's Day Gift Set.
Piglet's Pantry
HELLO SPRING Collection
This Mother's Day, gift your mother with the new Hello Spring collection from the award-winning Piglet's Pantry. Mouth Watering, truly luxurious and tasty products delivered to Mum's doorstep. Make this a Mother's Day to remember.
This spring, we're filling the pantry with handcrafted cakes and bakes, featuring a seasonal twist. From zesty cakes to flower-shaped tear and share sausage rolls, they have got Mother's Day sorted with their Hello Spring Afternoon Tea for Two. I was overjoyed to experience the Hello Spring Afternoon Tea for Two, filled with delicious sweet and savoury treats oozing with flavours that would send your tastebuds on a sensory journey. The box contains a beautiful selection of luxurious and detailed handcrafted cakes, did I say carrot cakes! and not forgetting the melt in your mouth buttermilk scones which I smothered with Rodda's Clotted Cream and Strawberry Champagne Jam. This describes just a small selection of total heaven in a box your mother will feel very special. With an abundance of options for meat-eaters and the sweetest tooth, you must try the Spring Flower Sausage Roll Wreath a shareable Sausage Roll handcrafted into a beautiful flower shape filled with Cumberland Sausage and Smoked Applewood Cheddar with a sprinkle of Spring Onion and Sage. Hello, Spring Cupcake Box needs no introduction, a box of spring-inspired cupcakes I tried their brand new Pink Sparkling Prosecco Sponge Cakes, this is now my new weakness. Piglet's Pantry has options for veggie and vegan friends too, so nobody has to miss out hurry get your orders in fast!
Spice Kitchen
This Mother's Day gift a gorgeous collection of artisan Indian spices carefully selected for flavour and freshness, giving you everything you need to make fragrant, tasty Indian dishes, delivered straight to your door.
The Indian Spice Tin (or Masala Dabba as it is traditionally known) is a staple in every Indian kitchen, and for good reason. Each tin contains the core spices you will ever need to make virtually every Indian curry. Keep your tin stocked with spices and you will always have everything you need to create amazing, flavoursome recipes.
This collection is a "must-have" for any foodie who is interested in creating authentic Indian dishes at home. Each spice has been carefully chosen and included to form the perfect spice base for Indian cooking. Each spice can be used singularly or blended together to create an endless array of different recipes
Why you'll love it:
Free recipe guide with lots of quick and easy dishes as well as our family favourites
Handmade in the UK with love
Every sari wrap is hand sewn and beautifully vibrant
Every time you buy a spice tin, you are helping to ensure a schoolchild receives a nutritious meal in the UK and India
Spice blends are made fresh in small batches here in the UK
A great gift for the budding foodie or an experienced chef!
Carefully packaged to ensure no bumps and dents along the way
Looks gorgeous in your kitchen
W: Spice Kitchen.
Mother's Day Luxury
Maison Lejaby
This Mother's Day gift is the beautiful Spring Collection French lingerie, lounge and sleep wear from Maison Lejaby Paris. Maison Lejaby Paris have been designing unique, high-quality, sheathing and chic pieces of French lingerie for nearly 100 years.
Maison Lejaby Paris creates trendy, fashionable and adaptable pieces for different expectations and morphologies of women. Eco-minded from garment to packaging. It's a celebration of their green charter.
Make Maison Lejaby Paris your first stop for a great selection of feminine, glamorous, and sexy lingerie products. Pastel shades of pink and rose bloom beautifully on underwear that is quite honestly too good to keep hidden.
W: Maison Lejaby.