Love is in the air. The time of the year when you can show someone how much you care. Lockdown is finally over, more than ever we have learned what truly matters. Make this valentine extra special to show the people in your life that we truly love them. Don't wait to tell someone you love them; life is so precious. I have put together the perfect Valentine's gift round-up to show the special person in your life how much you care.
Olverum
Sleep Ritual Collection
The story of Olverum is as rich and rare as the oil itself, involving a treasured family secret carried for decades, and several lifetimes of passion and specialist knowledge. Olverum offers a luxurious sleep ritual, which is a beautiful gift for someone this Valentine's Day, expertly crafted and sublimely aromatic. We have all felt the sensitivity of such unprecedented times. This sleep ritual collection will help you to unwind and relax a busy mind or tired muscles incorporate our Olverum Sleep Ritual into your bedtime routine. Featuring our iconic Olverum Bath Oil, Bath Salts, and Restful Sleep Pillow Mist, it is the perfect way to release tension, relax aching muscles, calm your mind and ensure a restful night's sleep.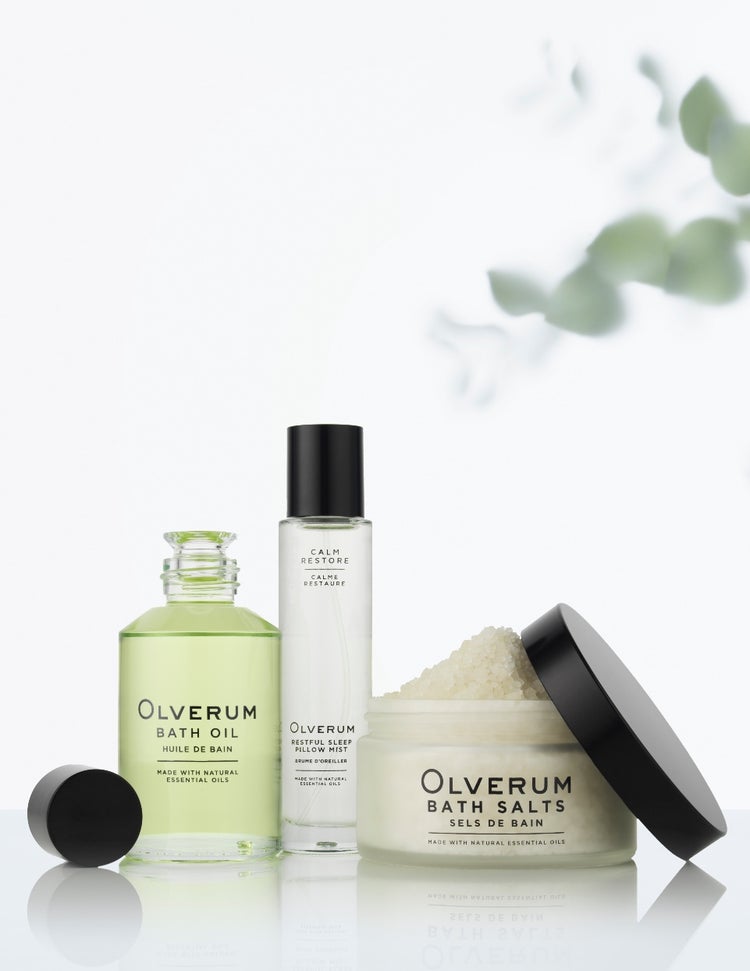 Angela Langford Skincare
Scrub-Up
Your recipe for great skin this valentine, founded by Master Chef finalist Angela Langford. Angela Langford creates organic, vegan, cruelty-free, mood-boosting skincare products by hand in Pembrokeshire. Angela has created an affordable nature skincare tailor-made solution for each unique skincare concern. Gift the Angela Langford, this scrub is a fruit smoothie of papaya, bilberry, lemon & orange is sprinkled with jojoba grains to help remove dead skin whilst helping to renew healthy new skin cells.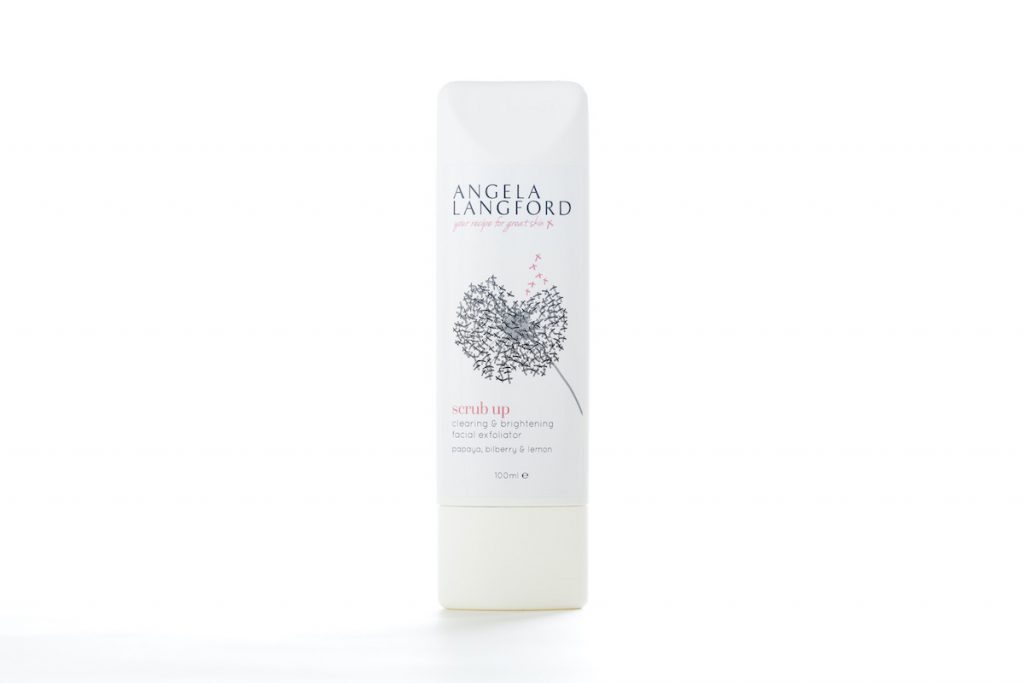 W: Angela Langford Skincare Scrub-Up.
Ancienne Ambiance
This valentine so many of us are still working from home so create your own luxurious spa at home with Ancienne Ambiance.
Luxury Soaps
A recent addition Ancienne Ambiance has added four new fragrances to their soap collection. Discover four stunning new scents: Adriatica Fig, Ambra Amber, Bacca Berry, and Neroli Orange Blossom.
Ancienne Ambiance logo. Emblazoned on the sumptuously smooth bars in raised font, the Ambiance London logo and bordered edge is a suitably chic finish. The rectangular-shaped 100g soap bars come in different colours depending on the scent, which you'll notice straight after unwrapping its 100% recyclable packaging. 100% vegetable oil base complete with coconut oil, which contains natural glycerine. Showcasing several nourishing vitamins. The soap is gentle enough to work for both body and face. If you can't decide, build your own luxury soap set. Create your luxury Soap Set online just as if you were at their London boutique
W: Luxury Soaps.
Bella Bergamotta Candle (Limited Edition)
Create the home spa mood with these limited-edition candles or if you fancy sharing a deep bathtub with your special person look no further. (While stocks last) this is a special release for the season and is available until 28 February. The scent is an elegant composition of refreshing bergamot, jasmine, amber and musk, taking inspiration from best-selling Ancienne Ambiance fragrances.
W: Bella Bergamotta Candle (Limited Edition).
Signature Bath & Body Oil (IndyBest Best Bath Oil of 2021)
Your at-home spa will be taken to another level with the Signature bath & Body Oil. The best bath oil for a refreshing and uplifting cleanse, this magical blend of oils is a luxurious addition to your bathing routine. Use in the bath or shower and for body massage. An elevating blend of aromatherapy oils, Ancienne Ambiance's signature luxurious bath oil is perfect to help enhance and treat the skin.
W: Signature Bath & Body Oil (IndyBest Best Bath Oil of 2021).
Luxury Valentines Brands
Niche fragrance house BDK Parfums offers two luxury gifting options for a very luxurious Valentine's Day.
Rouge Smoking
Inspired by a woman who lives in Pigalle with a strong taste for fashion, forming part of La Collection Parisienne. A warm fragrance, powdery and sweet notes of cherry accord and black vanilla combine with spicy notes of cashmeran for a powerful aroma.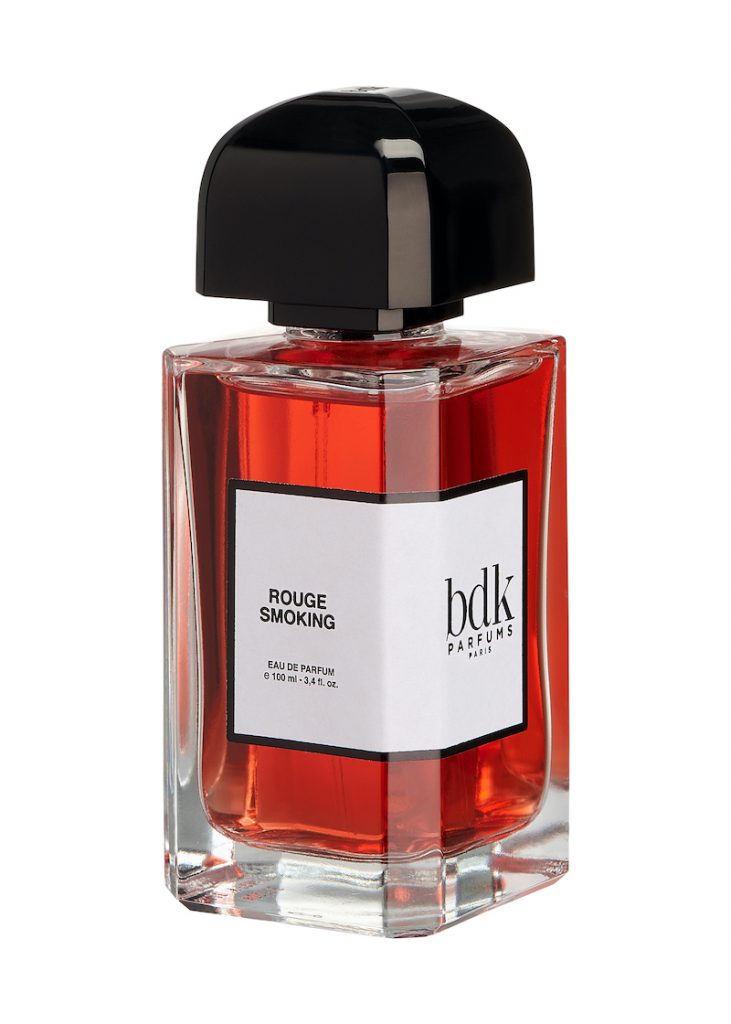 W: Rouge Smoking.
Velvet Tonka
In its beautiful pink presentation box, is built around a trilogy of tonka bean, almond and orange blossom. Stacked on a honey, vanilla and amber wood base, the floriental-woody scent is created with an absolute rose and almond heart, leaving an addictive trail.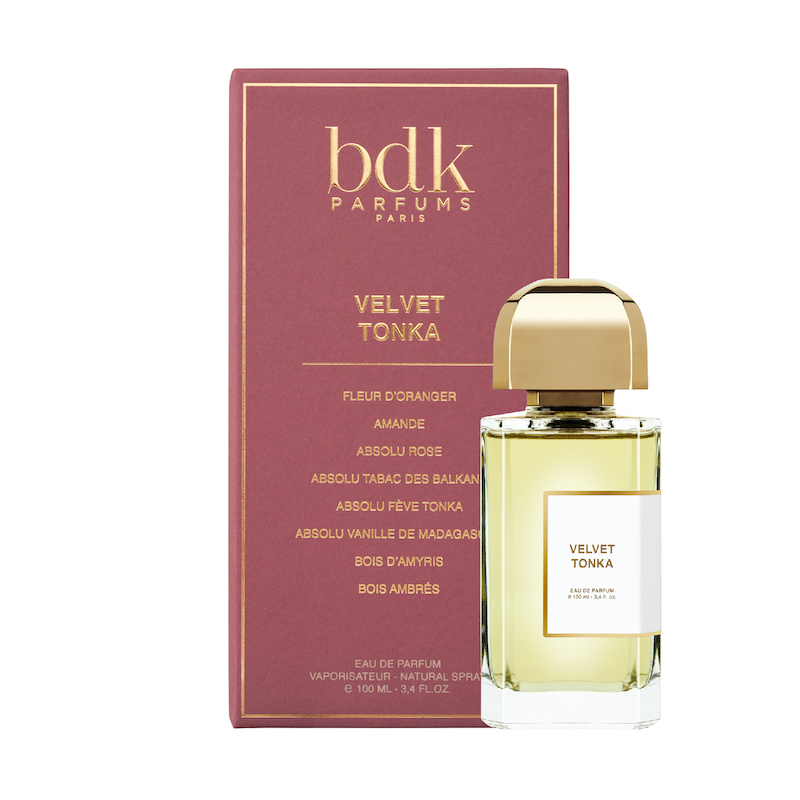 W: Velvet Tonka.
Sustainable Body Care
Wild Beauty from Rhug Estate
Wild Beauty from Rhug Estate's rich Nourishing Body Cream with an indulgent base of Organic Cocoa and Shea Butters with Rhug Beeswax, known to deeply hydrate and protect the skin. A blend of Organic Marshmallow Root and wild foraged Lemon Balm help to soothe the skin. Fragranced with a balancing blend of Organic Cornmint, Palmarosa, and Geranium essential oils.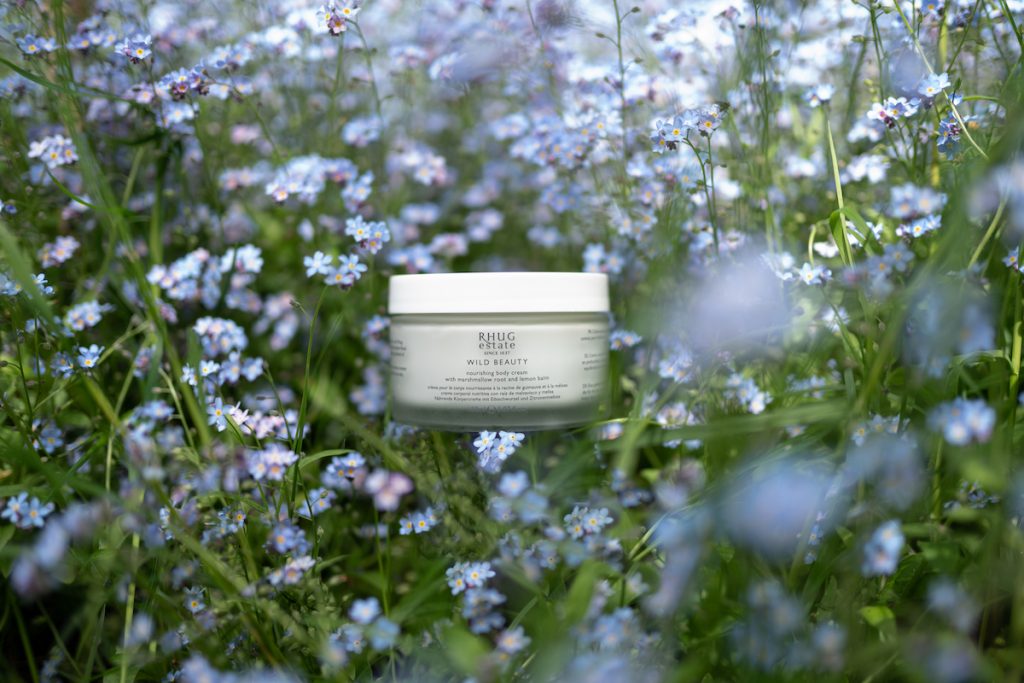 Relax this Valentines
VOYA's Moonlight Moments Relaxing Bath & Shower Oil
Create an ambient relaxing evening with VOYA's Moonlight Moments Relaxing Bath & Shower Oil from the organic certified luxury Irish brand. The deeply soothing power of lavender and rose geranium blended with wild Irish seaweed will help settle both the body and mind.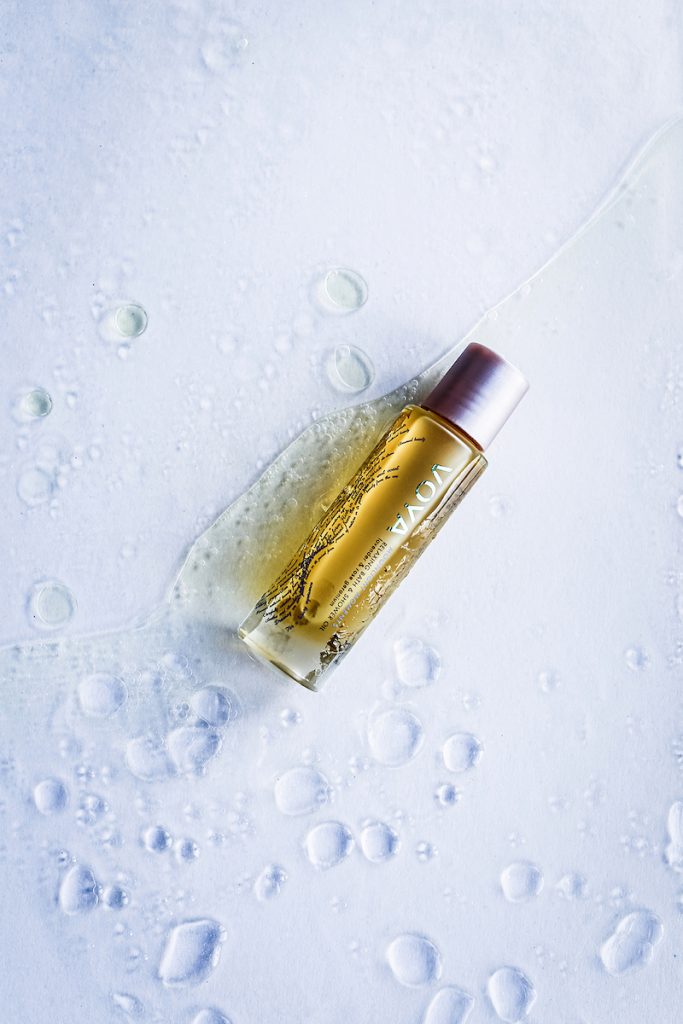 W: VOYA's Moonlight Moments Relaxing Bath & Shower Oil.
Voya Scented Candle
Set the mood this valentine. Light their Lavender, Rose & Camomile Luxury Scented Candle for a sensuous and calming atmosphere.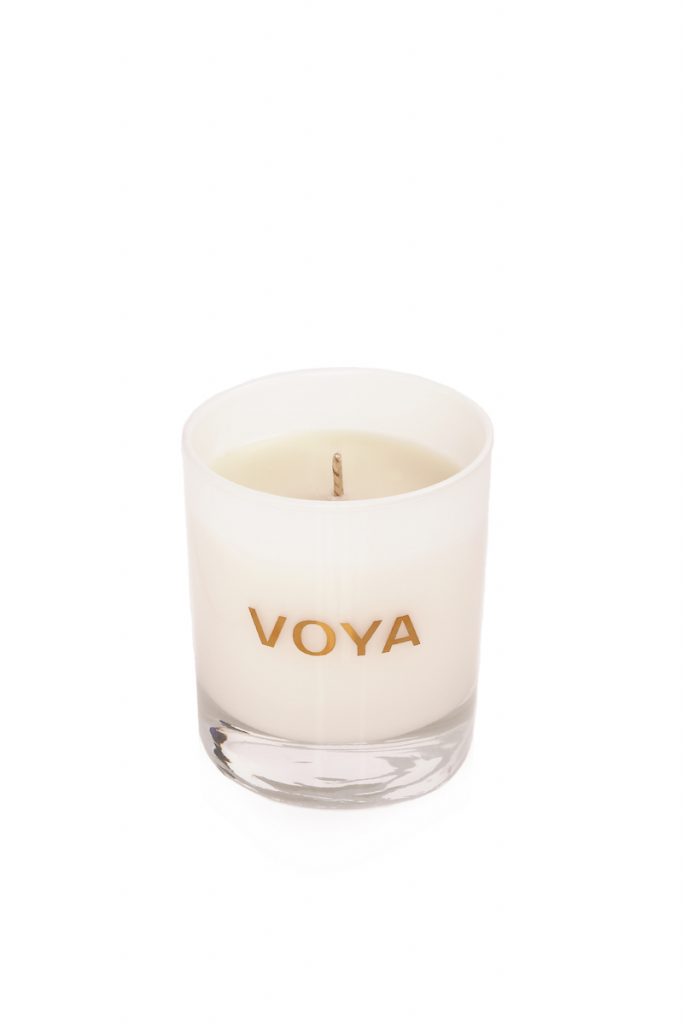 Natucain
Give the gift of wellness this Valentine. Natucain has created a solution to the unsolved problem of hair loss and hair growth. Introducing two ground-breaking products.
Natucain Lash Serum Growth Activator
Their patented hair growth formula with MKMS24 helps your lashes to grow long and lush. 100% natural origin, hormone-free formula with stem cell technology from bamboo, thyme and lentils. The stimulating MKMS24 extends the hair growth phase and ensures significantly less hair loss and real hair regrowth. Style & grow effect: Style your lashes with the styling brush while applying the growth serum. Dermatologically tested Increases eye lash length up to 52% 92% of users continued using the lash serum Stem cell technology derived from bamboo, thyme and lentil extract. No known side effects 100% natural origin ingredients First results within 6 weeks Vegan No hormones, silicones, parabens or sulphates Not tested on animals
W: Natucain Lash Serum Growth Activator.
Natucain Brow Serum
Active eyebrow growth serum to enhance your eyebrow growth directly. The patented hair growth formula MKMS24 helps stimulate your eyebrows to grow dense and voluminous hairs.
100% natural origin, hormone-free formula with stem cell technology from bamboo, thyme and lentils. The stimulating MKMS24 extends the hair growth phase and ensures significantly less hair loss and real hair regrowth.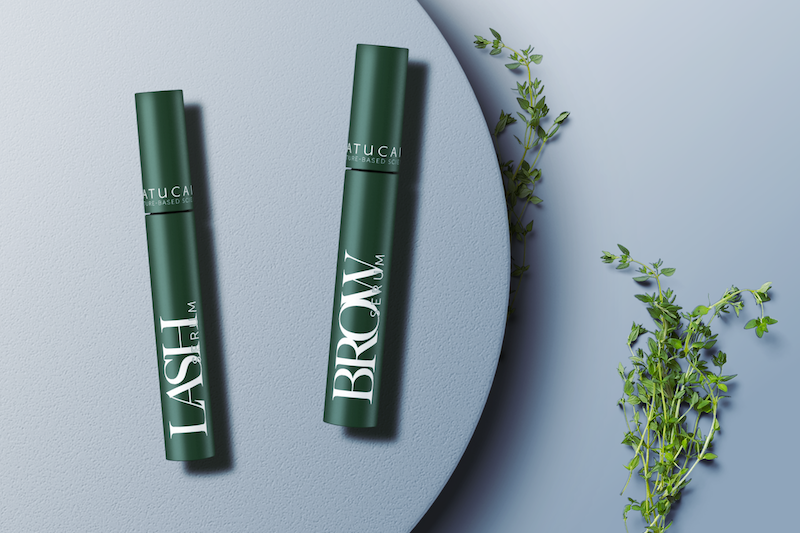 Style & grow effect: Style your eyebrows with the styling brush while applying the growth serum.
Dermatologically tested Stem cell technology derived from bamboo, thyme, and lentil extracts Improve brow density up 54% No known side effects 100% natural origin ingredients No hormones, silicones, parabens, or sulphates Not test on animals Vegan
Seams
Seams is a luxury couturiers hand cream, luxury for hardworking hands. Valentines is the perfect time to treat the one you love to pure luxury and leave them feeling like a VIP. As used backstage for hand care at Netflix and ITV. Seams offer various products to support hand and nail care for the hardest working hands. Full of natural ingredients such as Shea Butter, Macadamia Oil, Rosehip Oil, your hands will thank you.
W: Seams.
Maison Lejaby Paris
There is something very special about receiving beautiful lingerie for Valentine's Day Maison Lejaby Paris has been designing unique, high-quality, sheathing and chic pieces of French lingerie for nearly 100 years. Maison Lejaby Paris creates trendy, fashionable and adaptable pieces for different expectations and morphologies of women. Eco-minded from garment to packaging. It's a celebration of their green charter. Make Maison Lejaby Paris your first stop for a great selection of feminine, glamorous, and sexy lingerie products. Pastel shades of pink and rose bloom beautifully on underwear that is quite honestly too good to keep hidden.
Inscripture
This Valentine's feels even more special than before, sentimental in nature. In scripture is an Award-Winning, female-led & family-run business established in 2016 that creates timeless, unique, sentimental, and style-savvy jewellery pieces to treasure for a lifetime.
Inscripture has also been named the UK's Leading Handwriting Specialists – Each Handwriting item they create is unique and extremely sentimental to its owner, it tells a story, so they take great care in ensuring each step maintains the quality and detail from start to finish to give an exact engraving extracted from the image supplied. They are saying, "you live the moments, we capture the memories."
W: https://www.inscripture.com/
Chocolates and Tipple
This Valentine's Day treat your loved one to Luxury Chocolate and Scottish Gin.
Montezuma's
Treat you loved one to a spectacular treat from Britain's Greatest Little Chocolate Company. Known for creating brilliant and unique flavour combinations, the Lots of Love range is carefully handcrafted in its Chichester-based factory and comes in 100% recyclable, biodegradable or compostable packaging.
Lots of Love 16 Truffle Collection
Share the love with our mouth-watering creamy milk chocolate caramel hearts and our deliciously rich dark chocolate hazelnut pralines.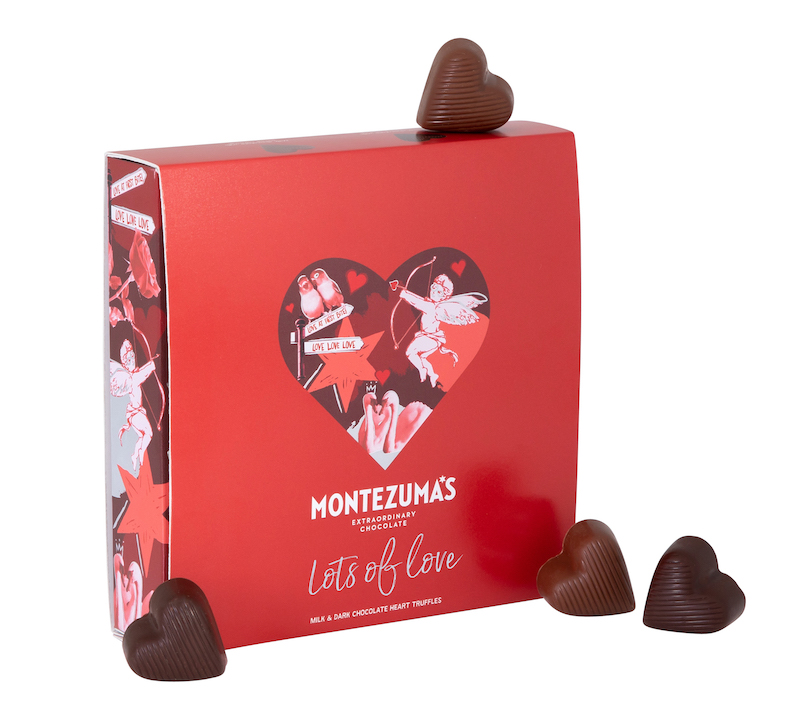 W: Montezuma's Lots of Love 16 Truffle Collection.
Caorunn
Carefully handcrafted in the Scottish Highlands, Caorunn expertly infuses five locally foraged gin botanicals. Artisanal and small-batch, beautifully mixing the rugged charm of Speyside with the urban sophistication of modern Scotland.
W: Caorunn.
Dropless
Dropless offers the perfect Luxurious Valentine's gift for the eco-conscious car lover. Dropless is a mobile, waterless car wash service protecting the earth. A Dropless technician arrives at your location of choice, using a signature, waterless, eco-friendly cleaning technique which effortlessly removes dirt and grime without the need for copious amounts of water. Your Valentine can love their car and love the planet, saving their own time and saving water, and still end up with a beautifully clean and well-maintained car. Dropless's eco-friendly, sustainable nano-solution can save over 150 litres of water per wash.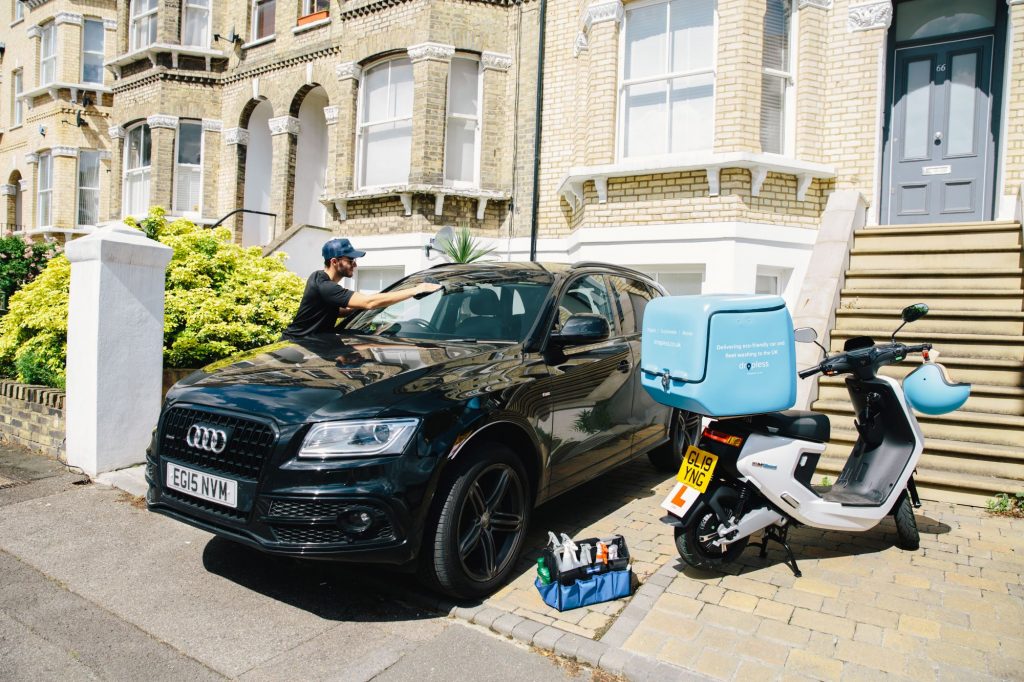 New customers can get 25% off their first wash, try them and see.
W: Dropless.