Brighten someone's day this Christmas. I have put together a Christmas round-up showing a selection of gifts in wellbeing, beauty and lifestyle. We've got Christmas sorted…now grab a glass, sit back and relax and get stuck into the Christmas gift guide 2022.
Wellbeing

Olverum Body Cleanser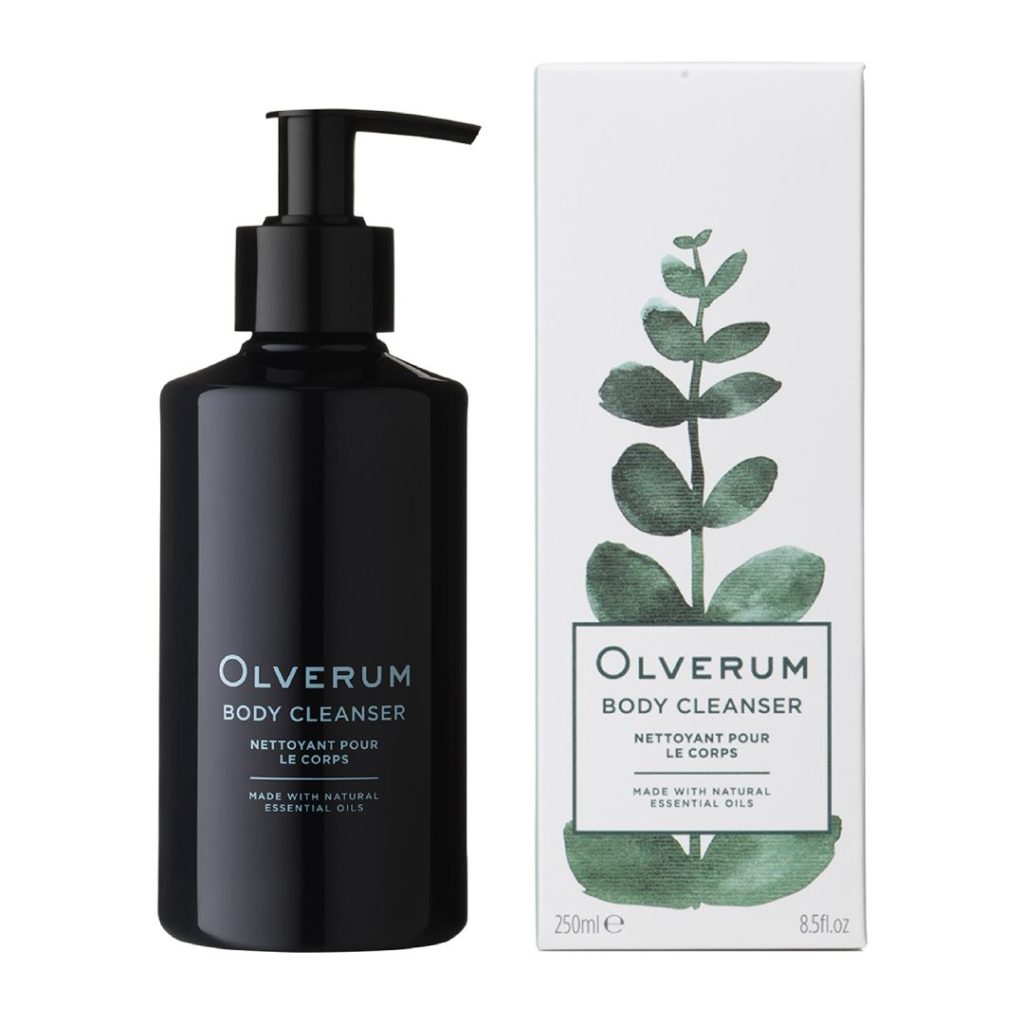 Give the gift of Natural Wellbeing this Christmas. The skin barrier is the first line of defence from external aggressors, the balance of natural lipids can become compromised, causing the skin to become unsettled.

Our innovative formulation was five years in development under the personal hand of our founder, a sufferer of enduringly sensitive skin.

Soap and sulphate-free, created for all skin types, this unique complex of five mild surfactants create a luxurious lather to cleanse effectively while respecting barrier function to leave skin comfortable. Fragranced with the aromatic blend of essential oils synonymous with our iconic Bath Oil, it helps to ease stress and relax tension in the mind and body.

Crafted with over 90% natural origin ingredients, this product is vegan-friendly and cruelty-free. Our formula is free from artificial preservatives, fragrances, colourants, sulphates and parabens.

Suitable for all skin types.
All palm and coconut-derived ingredients are mass balance grade, c
Olverum's Purifying Hand Wash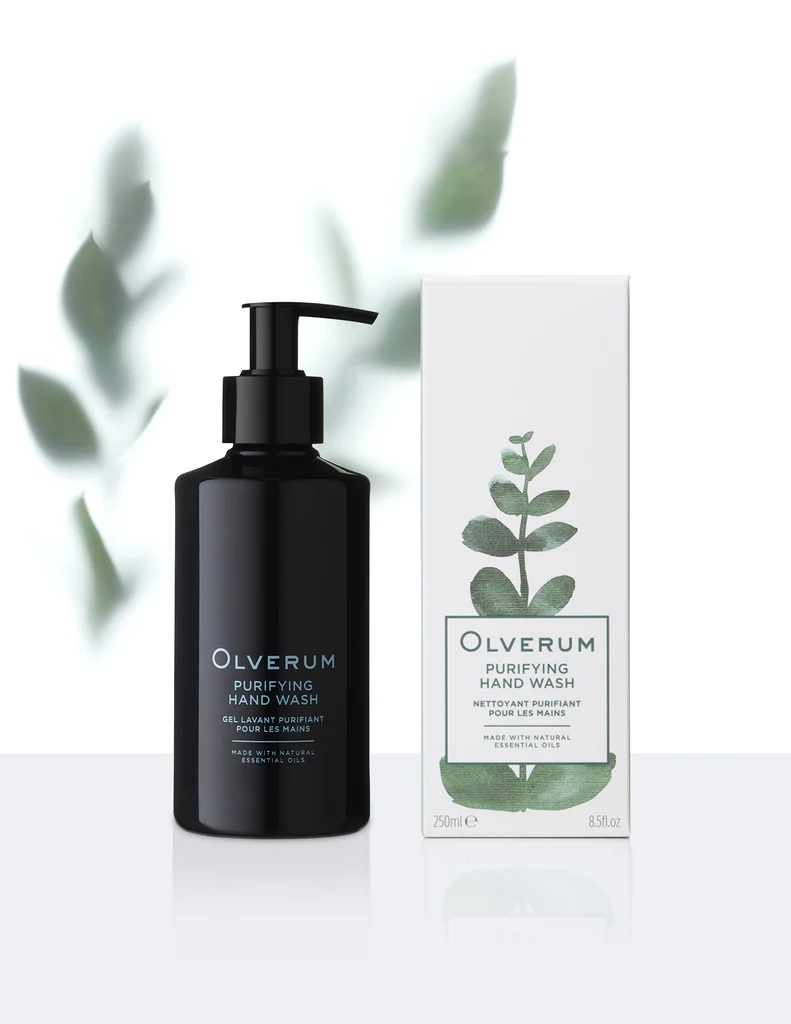 Washing our hands is now even more of a necessity. Created specifically for dry, dehydrated and compromised hard-working hands exposed to external aggressors that can destabilise skin barrier function.

Our Purifying Hand Wash features a unique 'cushion of protection' complex which intuitively helps maintain hydration and draw moisture deeper into the skin, helping alleviate the signs of dehydration and discomfort.

The dense, luxurious lather leaves skin supple, soft and comfortable. Scented with herbaceous essential oils of Marjoram, Lavandin and Geranium, specially selected to soothe the senses.

Crafted with over 90% natural origin ingredients, this product is vegan-friendly and cruelty-free. Our formula is free from artificial preservatives, fragrances, colourants, sulphates and parabens.

Suitable for all skin types.
All palm and coconut-derived ingredients are mass balance grade, certified by the Roundtable on Sustainable Palm Oil (RSPO).

Our bottle is made from 50% recycled plastic and is recyclable.
W: Olverum Purifying Hand Wash
Olverum's Soothing Hand Lotion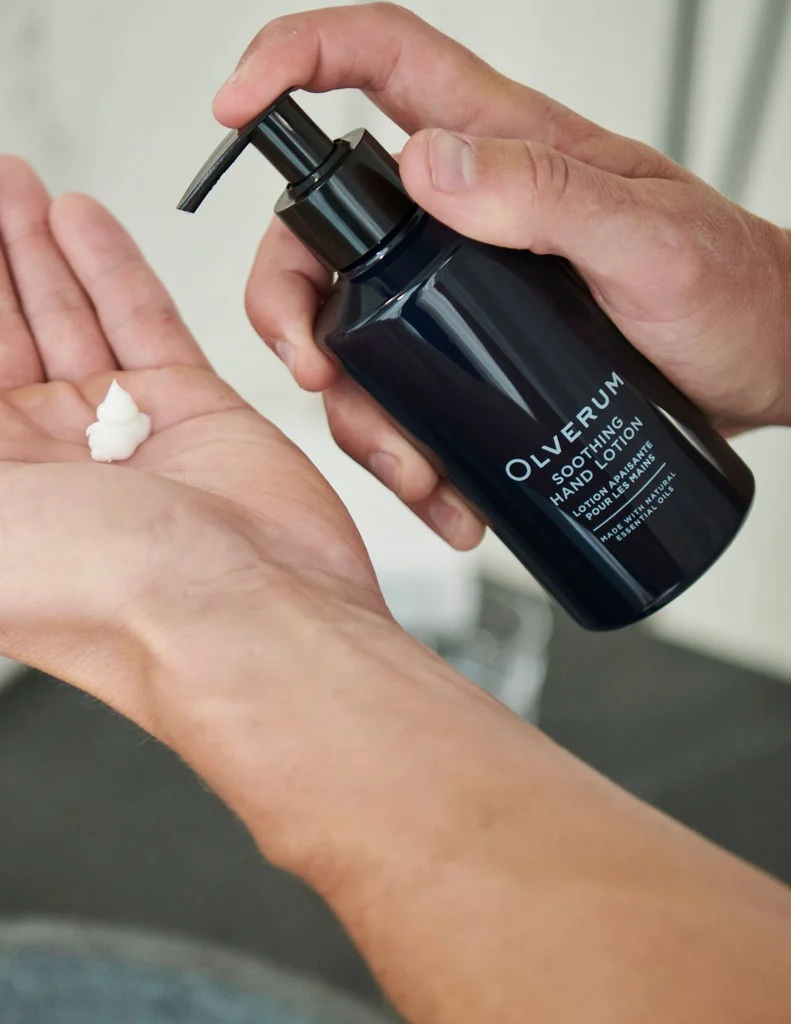 Our hands do the talking when it comes to rituals of self-care. Under constant onslaught from environmental and lifestyle damage, our skin barrier works relentlessly to safeguard the delicate structure beneath. Over-exposure can lead to skin feeling dry, dehydrated, red and showing signs of damage.

An innovative formulation of richly fortifying and restorative botanical ingredients; this lotion envelops the hands in an imperceptible, luxurious protective veil of nourishment, leaving them soft, smooth and supple.

Deceptively light and fast absorbing, yet rich and luxurious, this sumptuous lotion helps relax and soothe both mind and body.

Crafted with 99.55% natural origin ingredients. This product is vegan-friendly and cruelty-free. Our formula is free from artificial preservatives, fragrance and colourants, silicone, mineral oil, petrolatum, and parabens.
Suitable for all skin types.

All palm and coconut-derived ingredients are mass balance grade, certified by the Roundtable on Sustainable Palm Oil (RSPO).
Our bottle is made from 50% recycled plastic and is recyclable.
W : Olverum Soothing Hand Lotion
Holistic Silk
This Christmas take your loved ones on a silk journey. Silk has incredible benefits for skin, hair and general wellbeing.
Pure Silk Hairband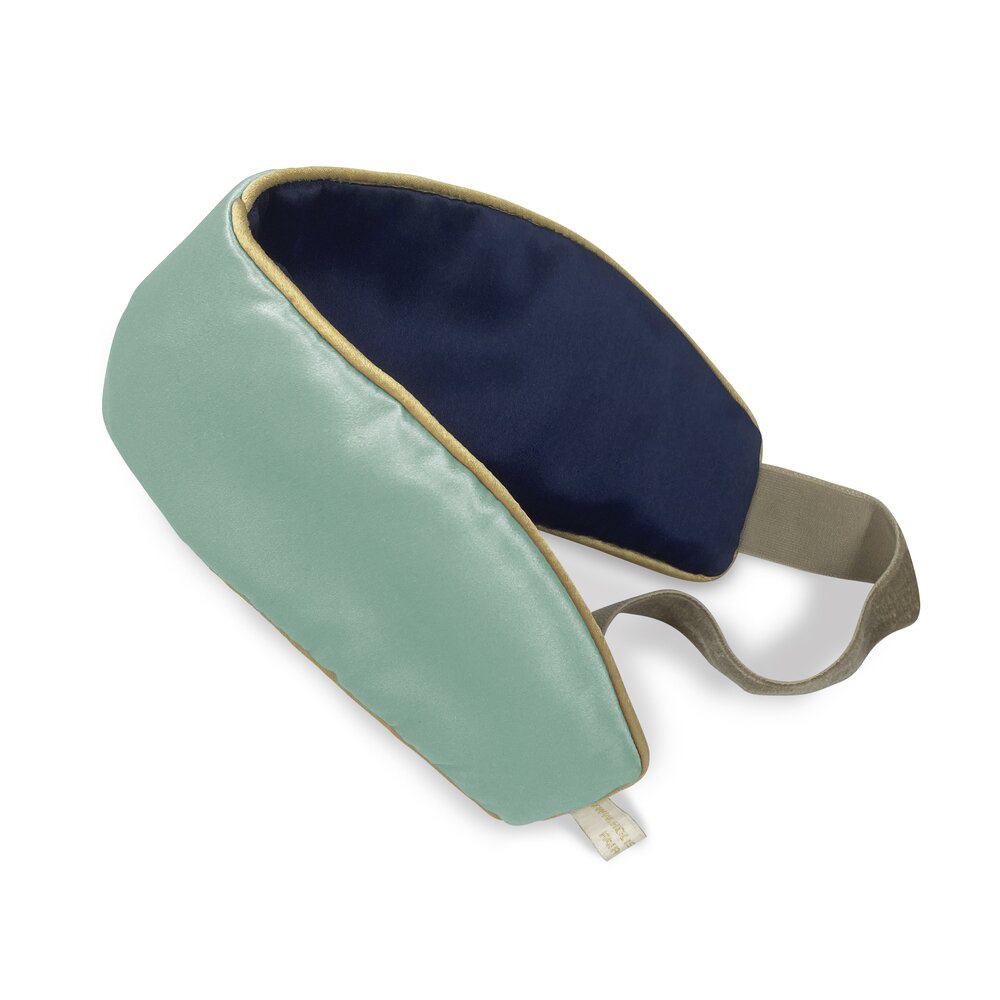 Mirror smooth 100% Mulberry Silk combined with a snag-proof gently elasticated Velvet strap, make this Hairband both practical and beautiful. Gently shaped along one edge and lined in Navy Mulberry Silk, wear our hairband any way you fancy.

Featuring our iconic piping and a very delicate Lavender flower filling this is a hairband that brings a little luxury to your hair and skincare routines as well as your daytime wardrobe.
W: Holistic Silk – Pure Silk Band
Pure Mulberry Silk Hair Turban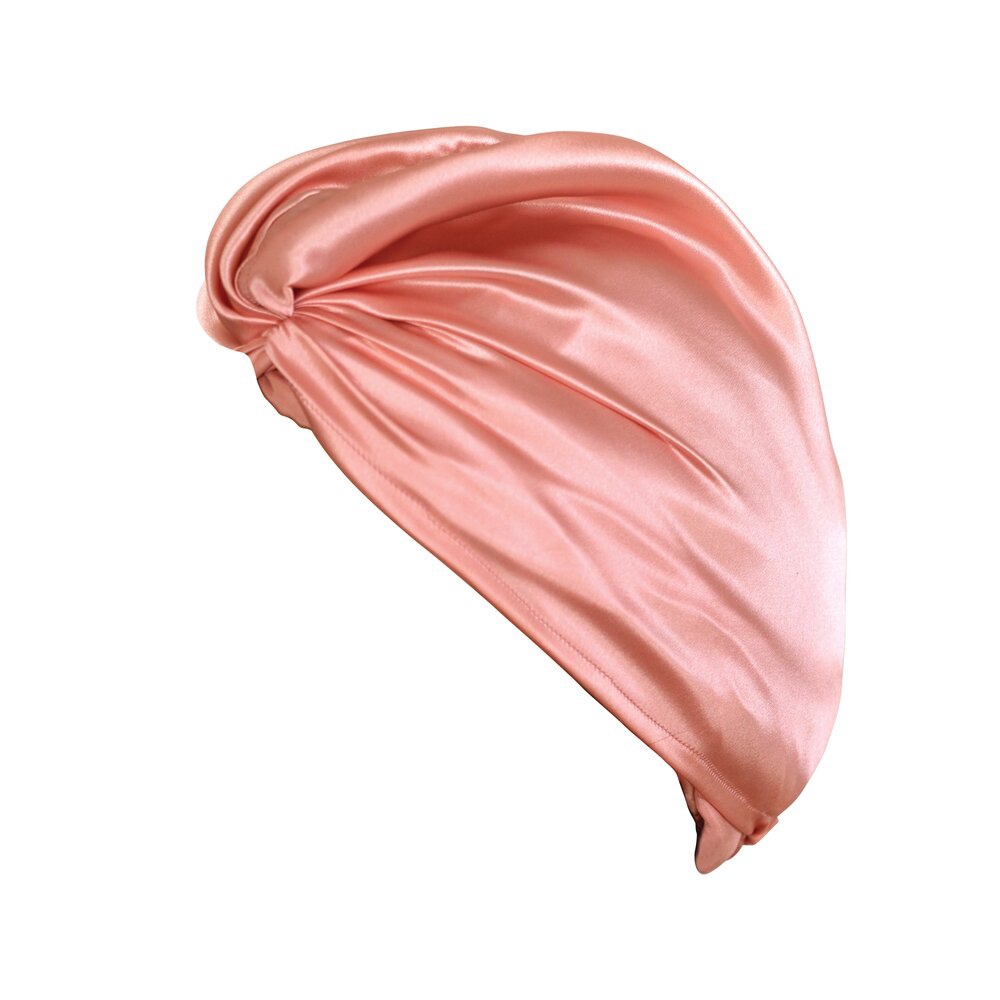 Glam-o-rous! 100% Silk Turban has been expertly designed and constructed to bring all the beauty benefits of Mulberry Silk to your hair.

Unlike others, the Holistic Silk Turban is made so that the most effective glossy side of the Mulberry Silk sits against your hair to naturally control hair hydration. This means less frizz and fewer split ends whilst still being exceptionally comfortable and stylish to wear.
W : Pure Mulberry Silk Hair Turban
Pure Mulberry Silk Kaftan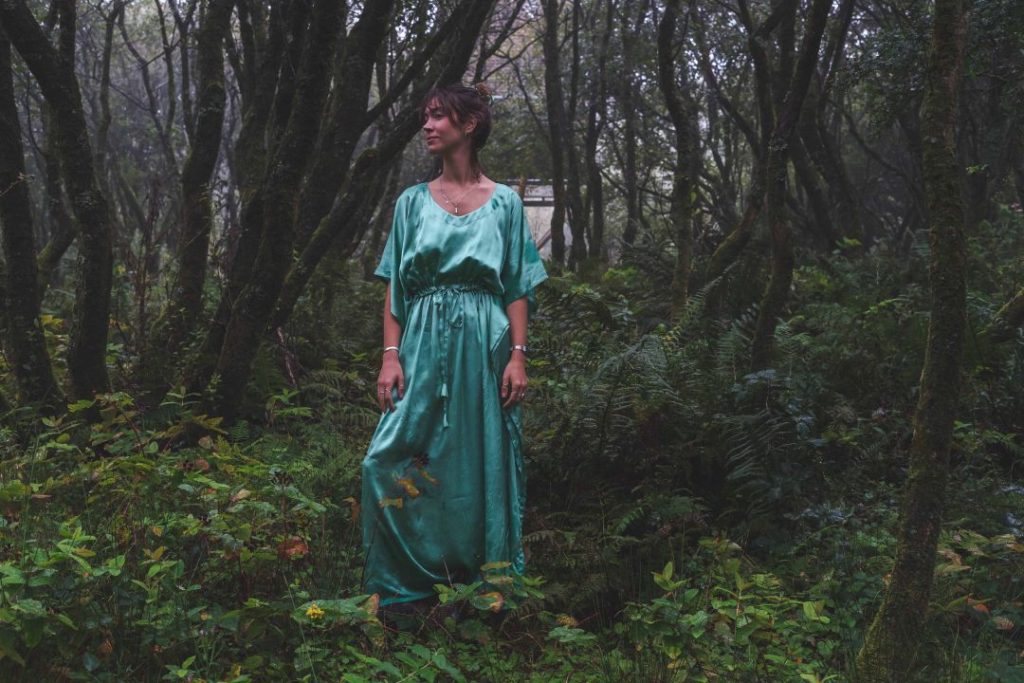 Inspired by Grecian Goddesses, their classically designed Kaftan transcends time taking you to a place where luxurious lounging is a must.

The classic Kaftan has been worn for centuries and our 100% Pure Mulberry Silk version, generously cut for a flattering one-size fit, features a subtle V neckline, soft drawstring waist, drape sleeves and side vents for freedom of movement.
Arran Sense of Scotland
Christmas Scented Candles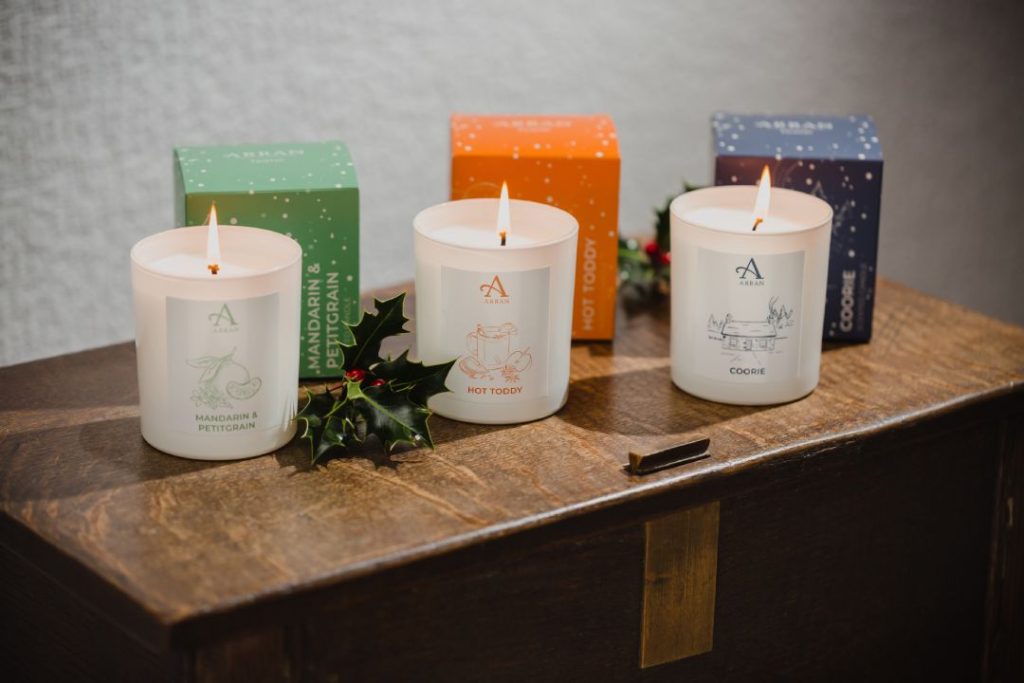 This Christmas the months get darker and colder there is nothing better than being inside. Warm your hands by the fire and curl up with a cosy blanket. Each fragrance in ARRAN's festive candle set – Mandarin & Petitgrain, Hot Toddy and Coorie – complements the next and they can be placed in sequence throughout the home to create a journey of fragrance. Place Mandarin and Petitgrain in the hallway to welcome with fruity freshness, use Coorie as a warm and cosy-making living room scent, through to the kitchen where Hot Toddy will make you feel most at home.

Welcome to a Coorie Christmas with ARRAN. This seasonal candle is a comforting fragrance with fresh citrus notes, together with a heart of cedar and leather. Balanced with warm undertones of amber and smoked woods.
A beautiful gift this Christmas for someone special or a treat for yourself to get your home ready for Christmas.
W: Coorie 30cl Candle
W : Christmas Scented Candles
Skincare and Beauty Gift Ideas
Angela Langford
Natural Night Balms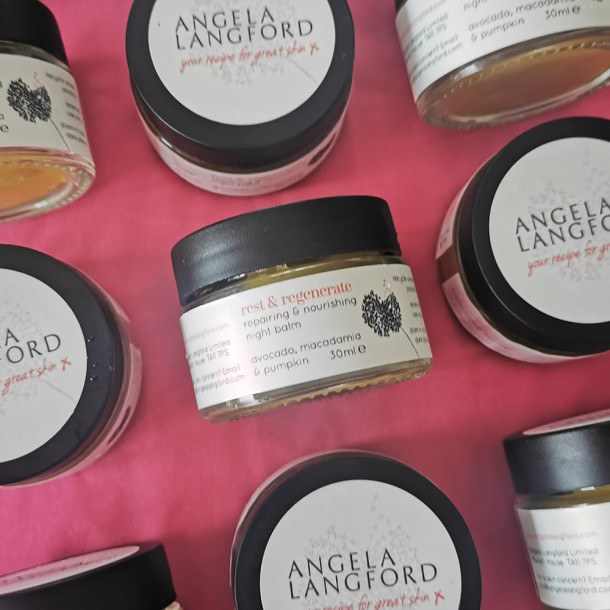 This Christmas treat yourself or your loved one to radiant & healthy-looking skin. If ever there was a type of natural skincare product that specifically feeds your skin, it has to be the night balm.
Angela's natural night balm rests and regenerate is rich, and nourishing and leaves your skin glowing & radiant. It has a luxurious feel and is a great product to massage into your skin. It is this massaging action that encourages the active natural ingredients Angela has chosen for this recipe, to penetrate your skin – to work its magic while you sleep!
W: Angela Langford – Natural Night Balms

Sens8ate Skincare Botanicals
HYDRATE & GLOW VITAMIN A, C E SET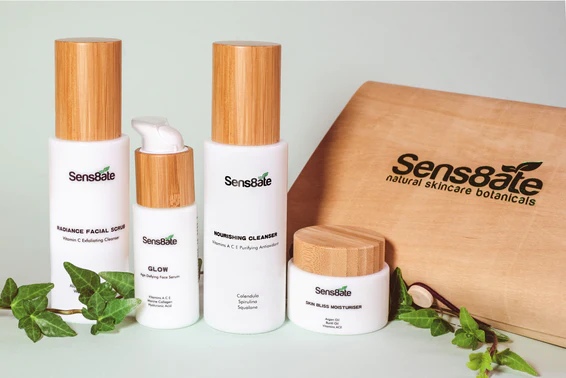 Skin Bliss Moisturizer – The cream will strengthen the skin's lipid barrier immediately below the surface and will restore proper moisture and balance.
Nourishing Cleanser – Our 2-in-1 cleanser and face wash delivers maximum purification by removing germs and impurities resulting in cleaner, calmer and soother skin.
Radiance Facial Scrub – Our scrub will help to boost your collagen to tighten your skin and give you that youthful appearance.
Glow Face Serum – This will help increase collagen production which is vital to smooth out your complexion and reduce hyperpigmentation.
Skin Chemists London
This Christmas gift is a skin product from a British-born beauty company that understands that looking and feeling your best can make the world of difference in a person's life.
Youth Series Green Caviar
The Green Caviar range is formulated with active ingredients including Vitamin A and Vitamin C to help boost collagen production and reduce the appearance of fine lines and wrinkles.
skinChemists Youth Series Green Caviar Day Moisturiser 50ml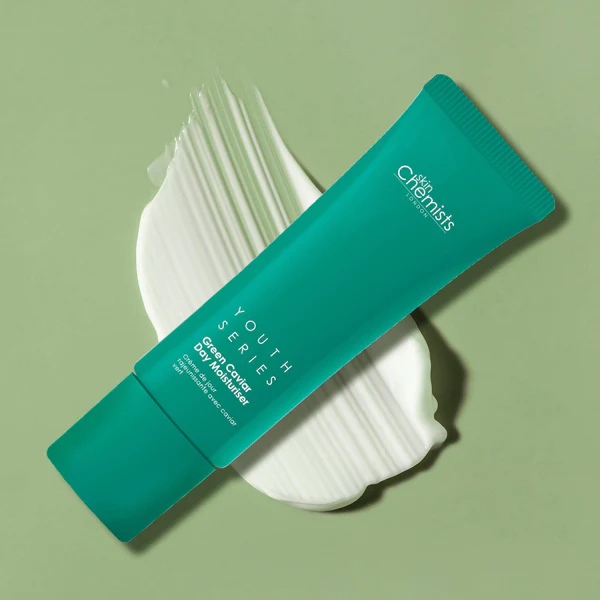 Green Caviar Day Moisturiser is an extravagant cocktail of antioxidants, amino acids and vitamins which all aim to deeply moisturise, protect, and nourish your skin. It's an age-defying formulation that can help to safeguard your skin from free radicals and outside aggressors when used in the morning. Rich in fatty acids deriving from key ingredients Green Caviar Extract and Bakuchiol, this moisturiser is designed to increase skin elasticity and improve tired dull-looking skin for a revived complexion.

W: skinChemists Youth Series Green Caviar Day Moisturiser
skinChemists Youth Series Green Caviar Eye Serum 15ml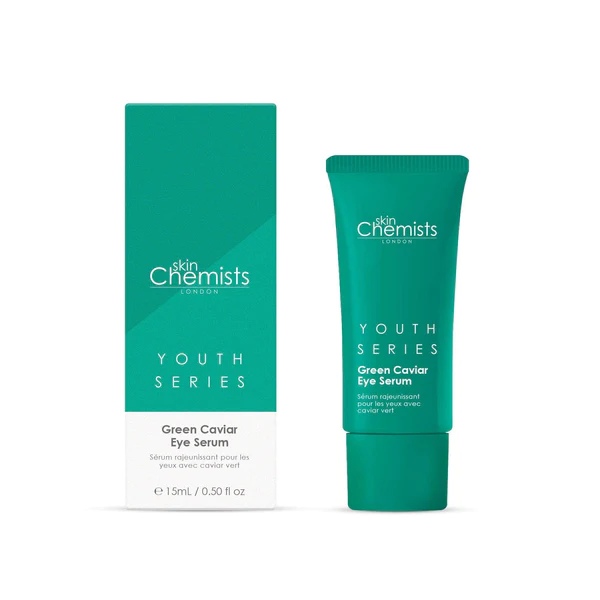 Green Caviar Eye Serum works its magic by helping to increase hydration retention levels within the skin and promote anti-oxidant protection. Our formulation of key plant-based actives, including Green Caviar and Matrikine Peptide 6, known for their moisturising qualities, allows for better absorption into your skin's surface and an all-around fresh-faced feeling.
W: skinChemists Youth Series Green Caviar Eye Serum
Give the Gift of Luxury
Delivita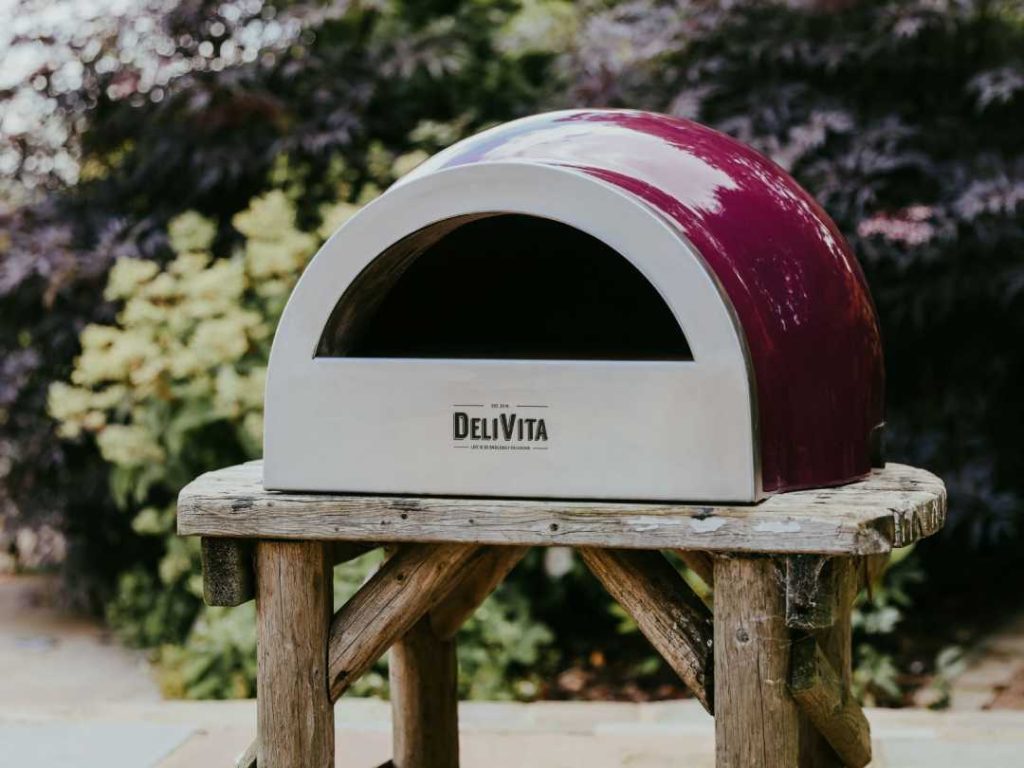 This Christmas treat your loved ones who are foodies to an Award-Winning wood-fired oven inspired by Italian style and handcrafted in the UK. The DeliVita wood-fired oven in Harrods, John Lewis, Selfridges, across all luxury garden specialists. These wood-fired ovens are handcrafted in the UK.
The DeliVita table-top, wood-fired oven is easy to use and takes just 20 minutes to reach its optimum temperature of 500°C. Its traditional clay base, hi-tech insulation, brushed marine stainless steel, polished fibreglass shell and no chimney design means that it reaches and, importantly, retains its heat really effectively. It's also surprisingly lightweight, weighing just under 30kg, making it easily portable so you can take the party with you.
More than just a pizza oven, our beautifully designed wood-fired oven is crafted by hand, is portable and features a traditional clay and stone interior offering versatile cooking, giving authentic flavours to any dish. Wood-fired cooking is not just for summer, it transcends the seasons and perfectly slow cooks legs of lamb and roast chickens and vegan and tasty veggies. Experience DeliVita's authentic, artisan Italian Pizza Dough 'Dough to Go'. Our restaurant-quality dough balls are crafted by hand, part frozen for freshness, and conveniently delivered FREE direct to your door for the ultimate pizza ease. Made with the finest quality ingredients and several dough varieties to choose from, you can guarantee the perfect pizza every time.
To optimise your cooking experience, we've designed a range of handcrafted, bespoke accessories have been forged from the highest quality stainless steel, genuine olive wood or premium Italian leather, designed to be both beautiful and functional. From pizza peels to pizza cutters to our bespoke oven door.
W : DeliVita Ovens
Berry's Jewellers
This Christmas treat your loved ones with something very special. Berry's jewellers, are independent and family-run luxury jewellers. Here are a few hot picks from their luxury gift guide.
Berry's platinum Diamond 1.00CT Claw Set Line Bracelet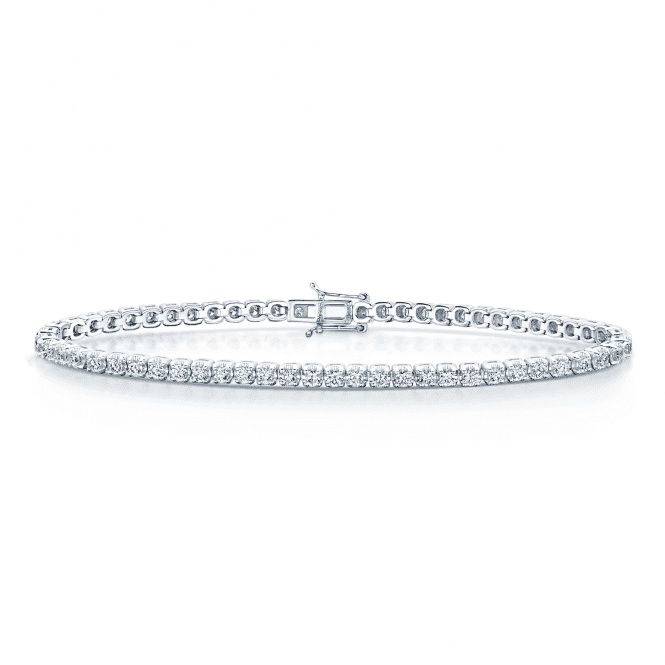 • Stunning platinum and diamond line bracelet from Berry's Jewellers
• Total diamond weight: 1.00ct
• Diamond colour: H / Diamond clarity SI
• Crafted from polished platinum
• Featuring a line of round brilliant-cut diamonds
• Each stone held inside a captivating claw setting
• Ideal for accompanying other similar platinum and diamond jewellery designs
• An in-house design created by our talented artisans at Berry's Jewellers
• Securing with a refined platinum clasp
W : BERRY'S PLATINUM DIAMOND 1.00CT CLAW SET LINE BRACELET
The Origin Collection 18ct White Gold Diamond Pave Open Seed Drop Earrings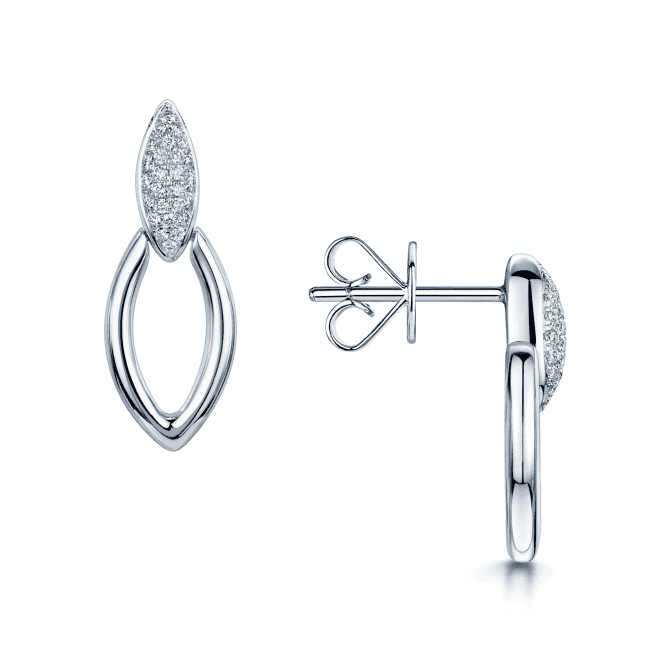 ⦁ A stunning pair of diamond pave open-seed drop earrings
⦁ Developed and handcrafted by our in-house jewellery designer, Emily Rose
⦁ Belonging to our exclusive Origin jewellery collection
⦁ Total diamond weight: 0.16 carats
⦁ Crafted from 18ct white gold
⦁ Featuring a smooth polished open-seed motif
⦁ Connected to a diamond pave pod-like design
⦁ Securing with a classic post and butterfly fastening
⦁ Matching necklaces available from the range
⦁ Length of motif: 20mm / Width of motif: 8mm
⦁ Inspired by new beginnings and seed pod-shapes
W: BERRY'S THE ORIGIN COLLECTION 18CT WHITE GOLD DIAMOND PAVE OPEN SEED DROP EARRINGS
Messika Paris Move Classic 18ct White Gold Diamond Ring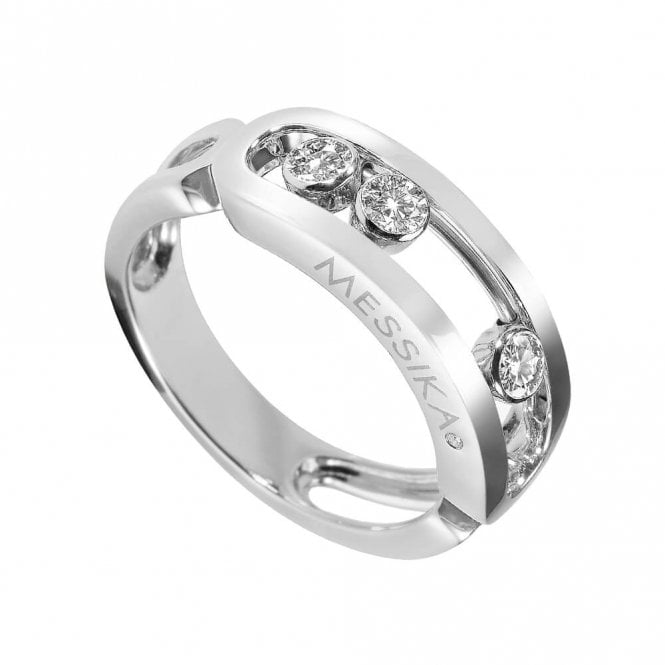 ⦁ A sensational Messika Move Classic ring
⦁ Total diamond weight: 0.25ct
⦁ Diamond colour: G / Diamond clarity: VS
⦁ Crafted from polished 18ct white gold
⦁ Featuring three moving diamonds
⦁ Each stone is nestled inside a secure bezel setting
⦁ A special gift idea for a loved one to mark a birthday or anniversary
⦁ Bandwidth; 5mm
⦁ Accompany with other white gold Messika Jewellery
⦁ Official stockists of genuine Messika jewellery designs

As its name suggests, the Move Classic ring is simple and understated enough to pair with formal, casual or elegant attire but eye-catching enough to be recognised from a distance as a design from the prestigious Parisian brand. This stunning Messika Move Classic ring has been crafted from polished 18ct white gold. Its lustrous surface is perfectly matched for the scintillating beauty of each diamond incorporated into the design.
W: MESSIKA PARIS MOVE CLASSIC 18CT WHITE GOLD DIAMOND RING
Sustainability Christmas
Seep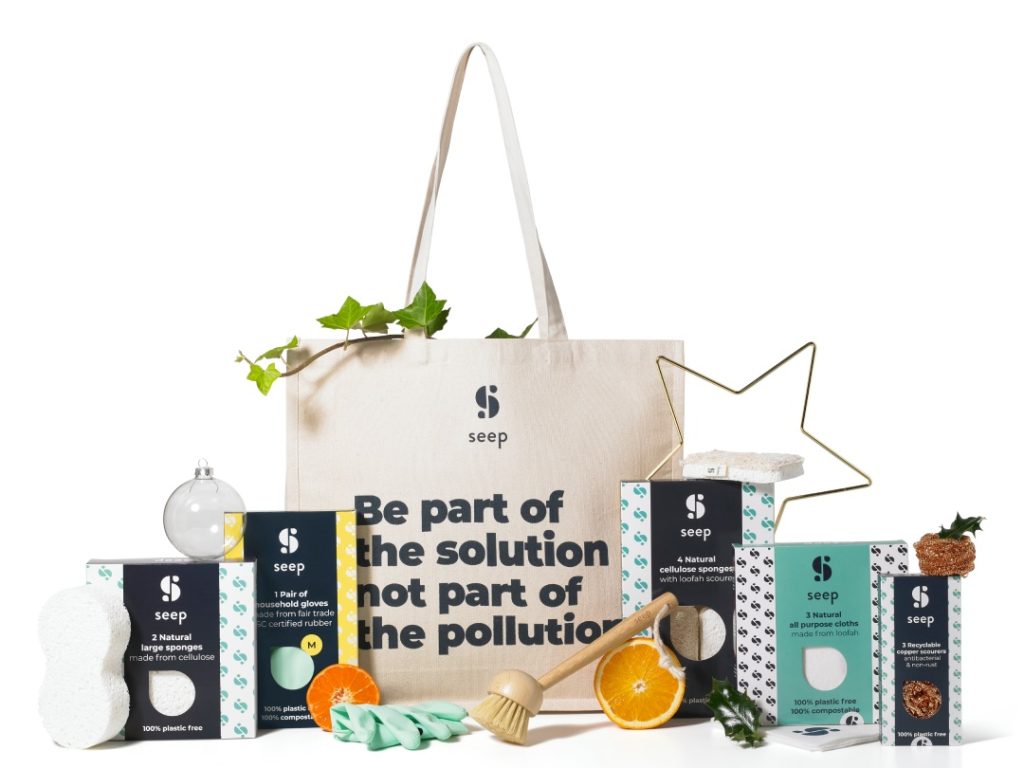 Seep is a range of gorgeous household cleaning tools that are 100% plastic free and compostable. Perfect for those looking to give someone a gift that's eco-conscious.
Seep has created a range of beautiful and ethically created Christmas bundles. Secret Santa or for under the tree. Don't underestimate how excited clean freaks get with a new cleaning gadget or cleaning product. Seep will cure that clean urge.
W: The Seep Company – Collections

Festive Tipples and Sweet Goodies
Ramsay Gin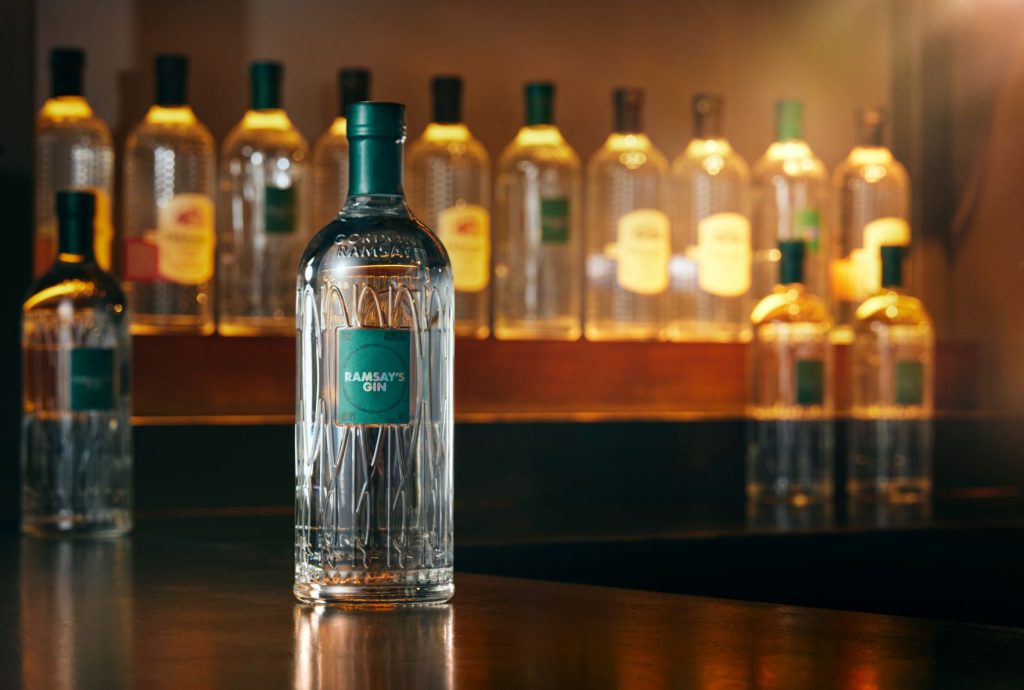 Eden Mill and Gordan Ramsay worked together to create the best ingredients for a delicious new take on a classic London Dry Gin inspired by the taste of Scotland.

Gordon selected botanicals from along the wild coastline of Scotland, choosing ingredients native to Fife and St Andrews. He then worked with Eden Mill's award-winning distillery to craft a unique gin that's bursting with flavour.

"It's exciting to work with a team that shares my passion for experimenting with unique ingredients", says Gordon, "and we're very fortunate that the home of Eden Mill is close to where these exceptional botanicals can be found".

W : Ramsay's Gin
Hawksbill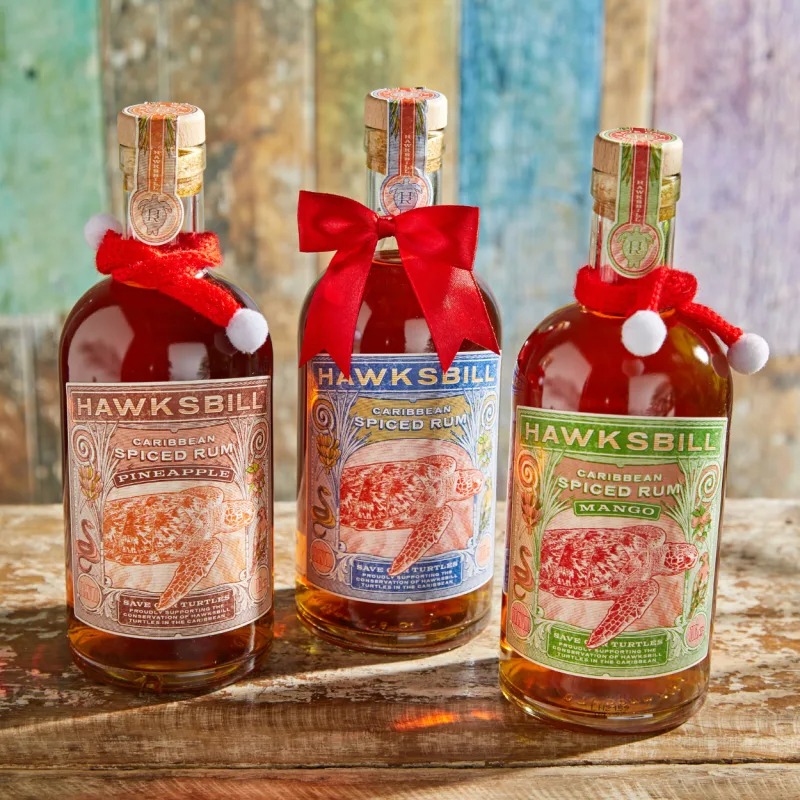 This Christmas bring the taste of the Caribbean to your festive spread. Hawksbill is a delicious award-winning Caribbean Spiced-Rum.

Hawksbill gives back, and with every bottle sold Hawksbill donates 10% of the profits to helping its namesake through the Barbados Sea Turtle Project. Hawksbill also comes in Mango and Pineapple flavours, which helps to stamp out food waste as they are made from wobbly fruit, that would have otherwise gone to waste.
W : Hawksbill Rum
Cocoba
Calling all the chocaholics I have the perfect fix this Christmas. Find a fantastic, festive Christmas gift for any chocoholic this season. From Christmas cracker hot chocolate bombes and Christmas character hot chocolate spoons to chocolate truffles and stunning gift sets. Great for stocking fillers, secret Santa gifts, Christmas Eve box ideas, and presents to go under the Christmas tree.
A special treat of 15% off if you use RENEBYRD15 at the checkout!
Hot Chocolate Bombe Selection Gift Box (9 Bombes)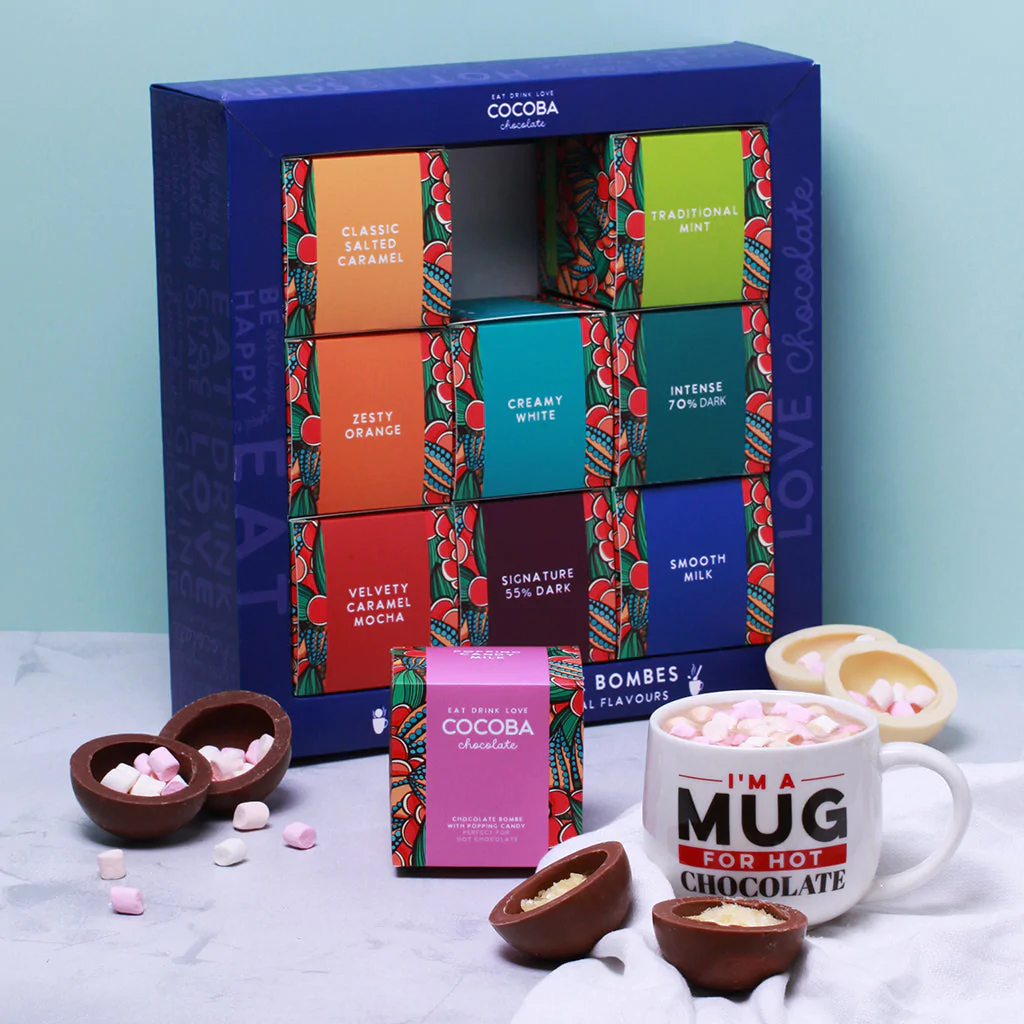 Introduce your friends and family to a hot chocolate feast with our Hot Chocolate Bombe Selection Gift Box!
Including a variety of nine bestselling hot chocolate bombe flavours to make the perfect gift for chocoholics that love to indulge in a mug of something sweet!
W : HOT CHOCOLATE BOMBE SELECTION GIFT BOX (9 BOMBES)
Christmas Hot Chocolate Advent Calendar
Introducing this delectable and luxurious Hot Chocolate Advent Calendar that would be a treat for anyone lucky enough to receive it.

Including a mixed variety of our best-loved hot chocolate bombes, spoons, and drinking chocolate flakes, there are 24 special hot chocolate treats ready to be enjoyed on every cold, winter's day as you count down to Christmas!

W : CHRISTMAS HOT CHOCOLATE ADVENT CALENDAR
W : Cocoba – All Christmas Gifts
Crosstown
Celebrate Christmas with Crosstown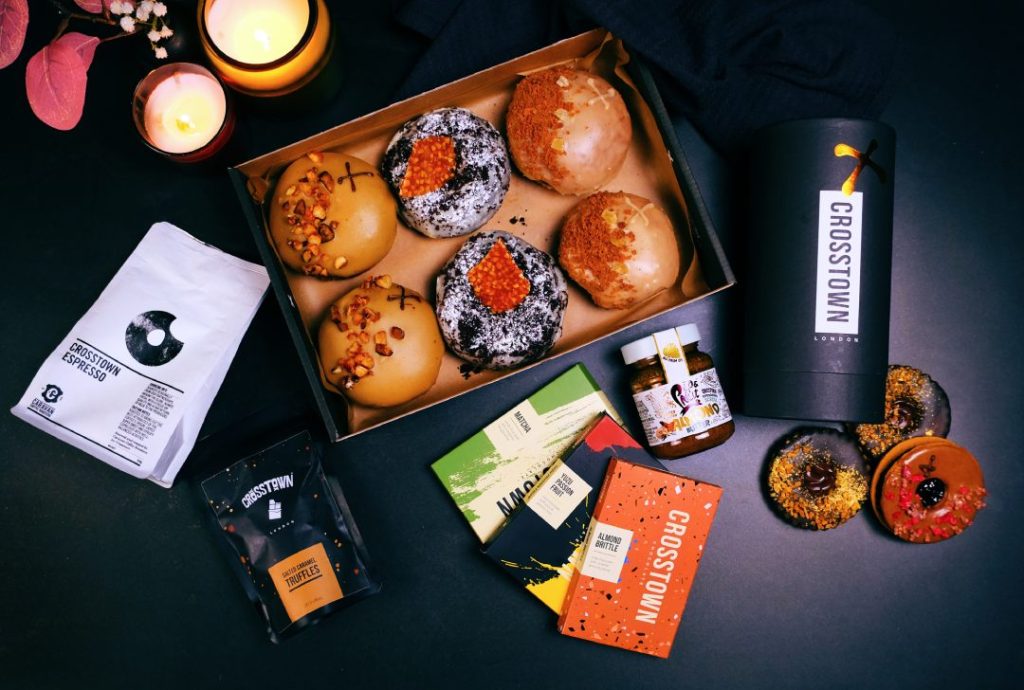 Forget the diet counting calories Crosstown have unwrapped the most delightful festive flavours and sweet treats. Features doughnuts, dough bites, biscuits and ice cream, a real sweet overload and curated gifting options Vegan options available with next-day delivery across the UK right up to 22nd December 2022
DOUGHNUT FLAVOURS
⦁ Brown Butter & Chestnut (ve) – One to warm you through, featuring an enriched spiced dough encasing a chestnut custard, hand-dipped in vegan brown butter glaze, topped with chunks of macadamia and roasted chestnuts.
⦁ Pear & Ginger (ve) – Crafted with our award-winning vegan sourdough, filled with a ginger-jewelled pear compote, topped with Prana Chai glaze, complete with vanilla and candied stem ginger crumble.
⦁ Black Forest Cake – Our chocolate cake dough is filled with black forest compote, topped with white chocolate glaze, and dark chocolate soil, and finished with a homemade almond praline shard.

DOUGH BITE FLAVOURS
⦁ Christmas Pudding (ve) – Crosstown's take on this festive favourite features custard laced with vegan Christmas pudding pieces, with each dough bite dipped in a rich brandy glaze, then finished with caramelised cinnamon crunch and freeze-dried strawberries.
⦁ Date & Miso Caramel – Perfectly balanced with sweet Medjool dates and umami white miso, this festive dough bite has been filled with gold chocolate and date custard, dipped in a miso caramel glaze, finished with a sesame brittle, and a light dusting of gold shimmer.

BISCUIT FLAVOURS
⦁ Chocolate & Hazelnut biscuit – A homemade giandjua ganache layered between two vanilla butter biscuits, topped with an indulgent chocolate glaze, a sprinkling of hazelnut nibs, and a dusting of gold shimmer.
⦁ Cinnamon & Blackberry biscuit (ve) – Christmas in a biscuit! Two spiced biscuits dipped in a cinnamon glaze and filled with homemade blackberry jam. Each biscuit is topped with a sprinkling of cinnamon & raspberry crumble then hand-finished with a signature Crosstown cross.
Christmas is Tech overload

Airpulse P100X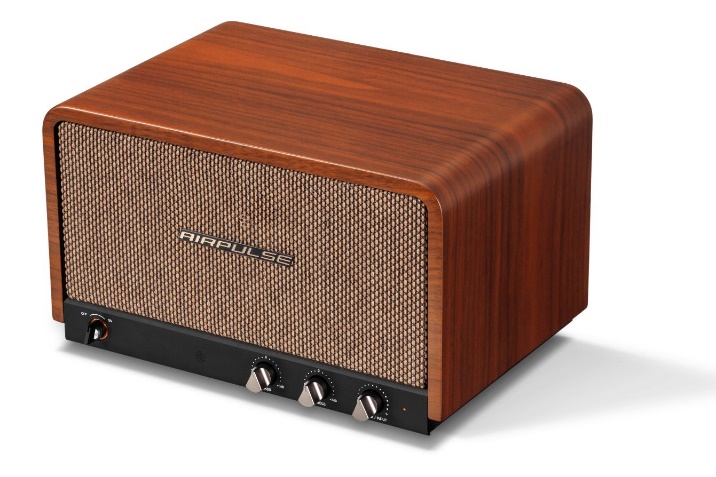 The Airpulse P100x Speaker is the latest luxury offering stocked in Selfridges & Co London. Airpulse P100x Speaker is the gift that will make their heart sing (Pun intended). The P100x features a pair of patented custom-designed tweeters and a 4.5" aluminium diaphragm mid-woofer. Drawing on the designs of traditional wireless FM radios, the P100x offers high-end digital power amplification delivered via line-in or Bluetooth, all housed in a beautiful cherry wood speaker casing. Designed by renowned speaker designer and sound engineer Phil Jones, the patented custom-designed tweeters offer an oval-shaped diaphragm to effectively deliver a better high-frequency response, seamlessly reproducing the highest audio frequencies accurately. The Airpulse P100x is the perfect Christmas gift for a design-conscious loved one. Consider this one a great gift for any music lovers who appreciate the finer things in life. They say the best things come in small packages this is an understatement, Airpulse has it all; design and superb sound quality. Rene says "The Airpulse packs a sound that I haven't heard for a while, as an entertainer it's important what music sounds like, whether listening back to a studio session or streaming, Airpulse is incredible a five-star purchase.
STM Goods MagPod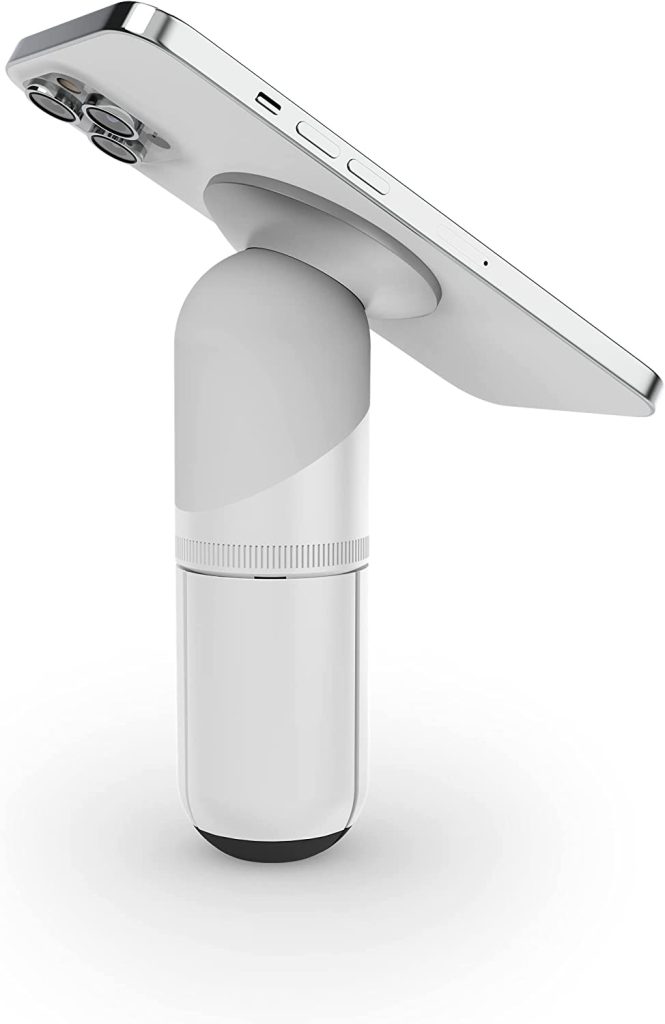 A brilliantly designed stand or handle for your MagSafe iPhone, the STM Goods MagPod provides the perfect parking spot anywhere you use your phone. A simple but great gift that keeps your iPhone above the clutter, the MagPod legs retract into a compact pod that makes a great handle for selfies and video, and then stores away into a pocket ever so easily.
W : STM Goods MagPod
STM Goods MagLoop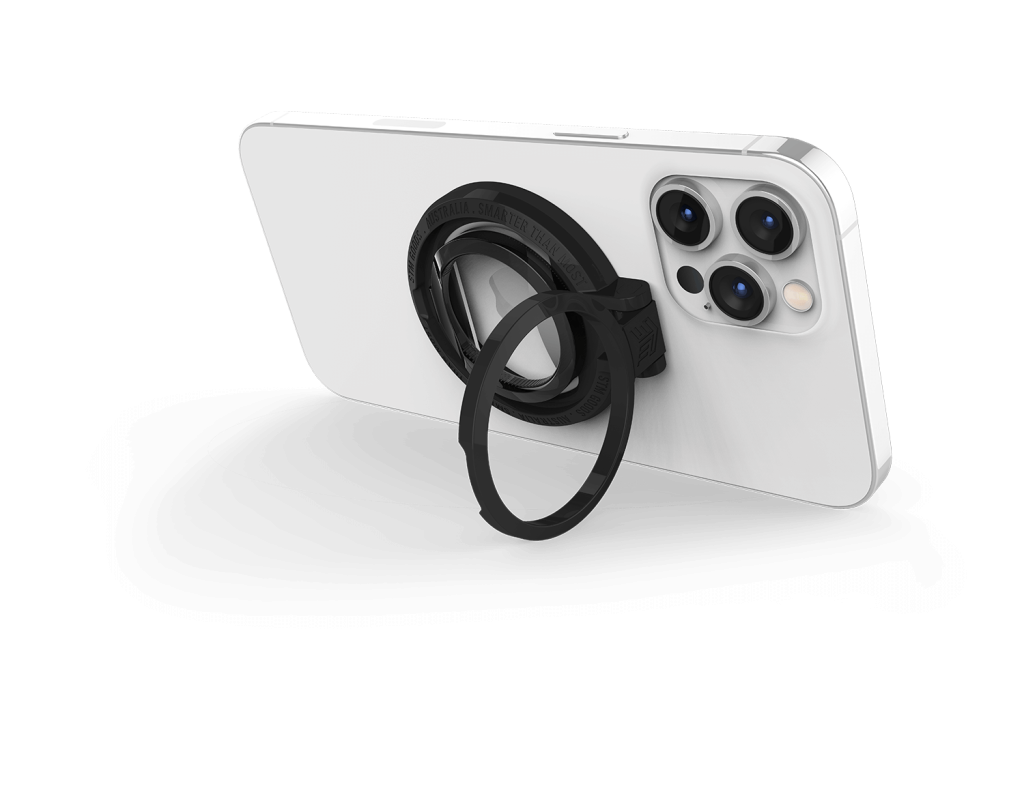 The MagLoop from STM Goods is a 3-in-1 grabber, propper and bottle popper for your iPhone. Ingeniously designed for your MagSafe iPhone, MagLoop uses the power of magnets to securely snap to the back of your phone and give you a finger loop, kickstand and even a bottle opener all in one.
Edifier MP230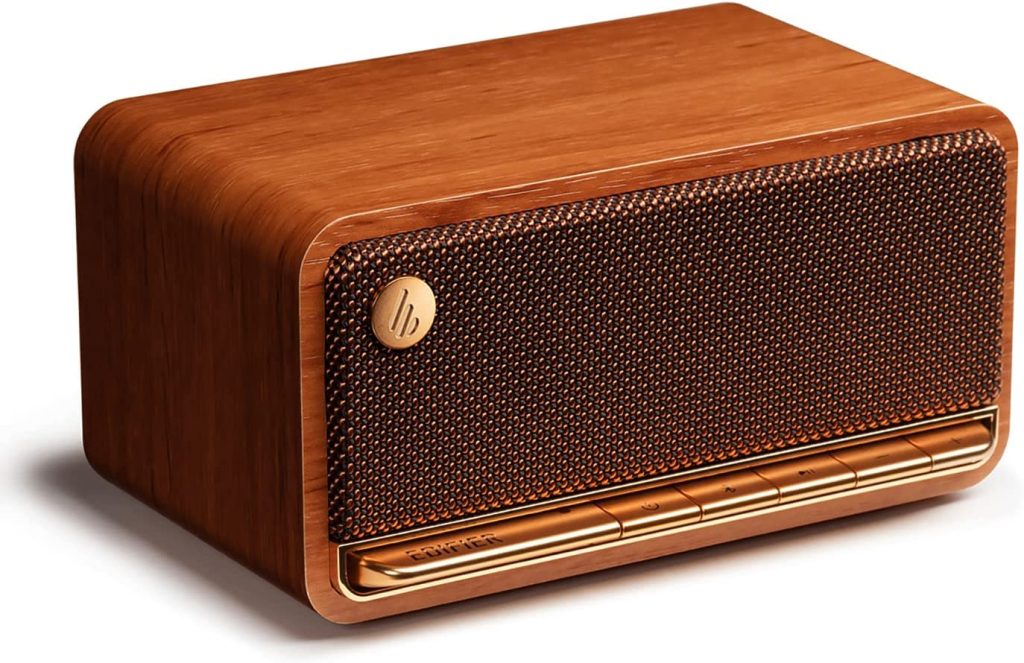 Edifier MP230 is the perfect Christmas gift for a design-conscious loved one. This premium portable speaker boasts not only seriously good sound but a classic retro design, the Edifier MP230 really is something special. Drawing from the 50s and 60's classic design era while incorporating premium sound technology allows you to keep up-to-date with technology while maintaining that timeless charm of the "good ol' days". Rene says " The Edifier is perfect for listening to music in the rehearsal studio, garden or whilst on the beach, "
Main Features:
• Stereo acoustic system composed of two 48mm full-range drivers and integrated large double passive radiator
• Retro design + MDF wooden enclosure reduces acoustic resonance
• 2600mAh large battery capacity supports up to 16 hours of music playback under a Bluetooth connection
• Class-D digital amplifier with 10W+10W RMS power output
• Bluetooth V5.0
• Inputs: AUX, sound card and TF card