At the start of the year, we make New Year commitments …we start a new job, new business, new diet, health checks, detox-we start to think about our mental and physical well-being. Rene has put together a few exciting brands to help you along the way. Let 2023 be your best year ever.
Skincare, Supplements and Selfcare
Sens8ate Skincare botanicals
Hydrate & Glow Vitamin A, C,E Set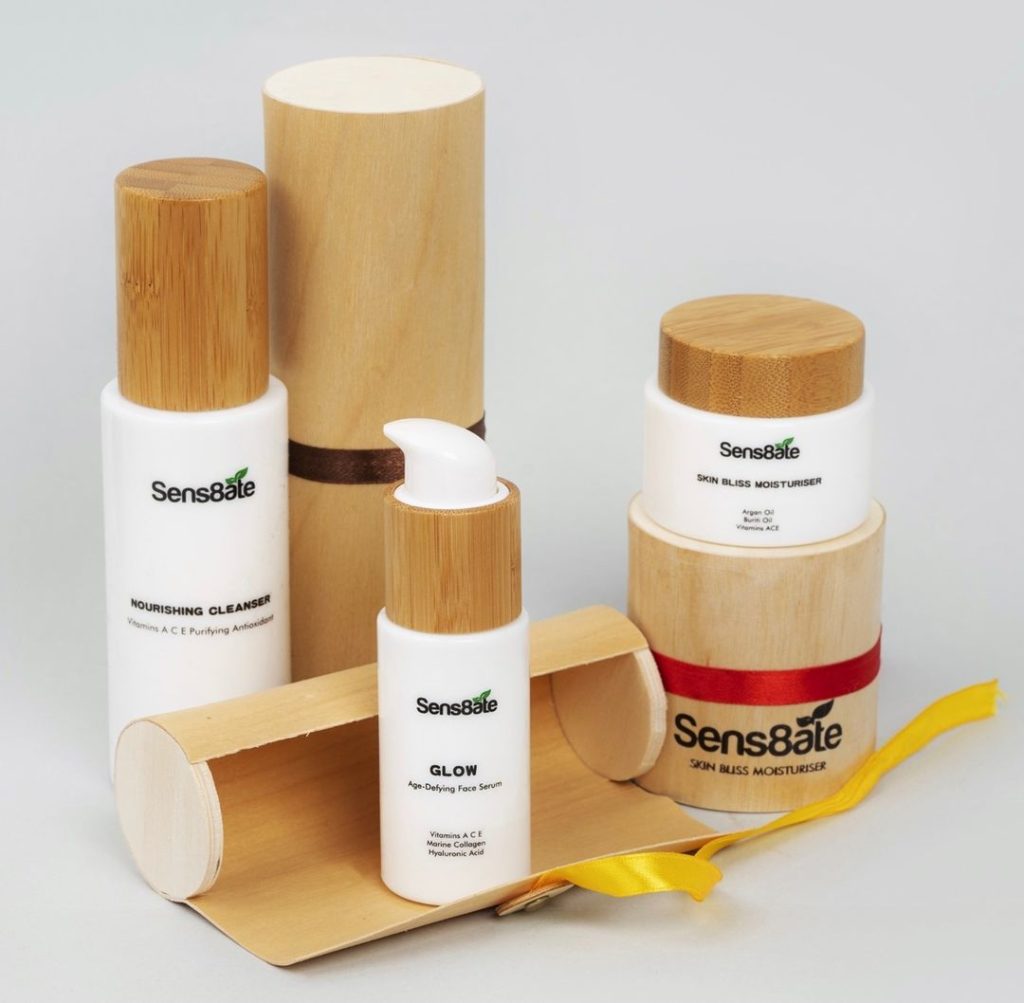 I was introduced to this brand and never looked back. Skin Bliss Moisturizer – The cream will strengthen the skin's lipid barrier immediately below the surface and will restore proper moisture and balance.
Nourishing Cleanser – Our 2-in-1 cleanser and face wash delivers maximum purification by removing germs and impurities resulting in cleaner, calmer and soother skin.
Radiance Facial Scrub – Our scrub will help to boost your collagen to tighten your skin and give you that youthful appearance.
Glow Face Serum – This will help increase collagen production which is vital to smooth out your complexion and reduce hyperpigmentation.
Olverum Firming Body Moisturiser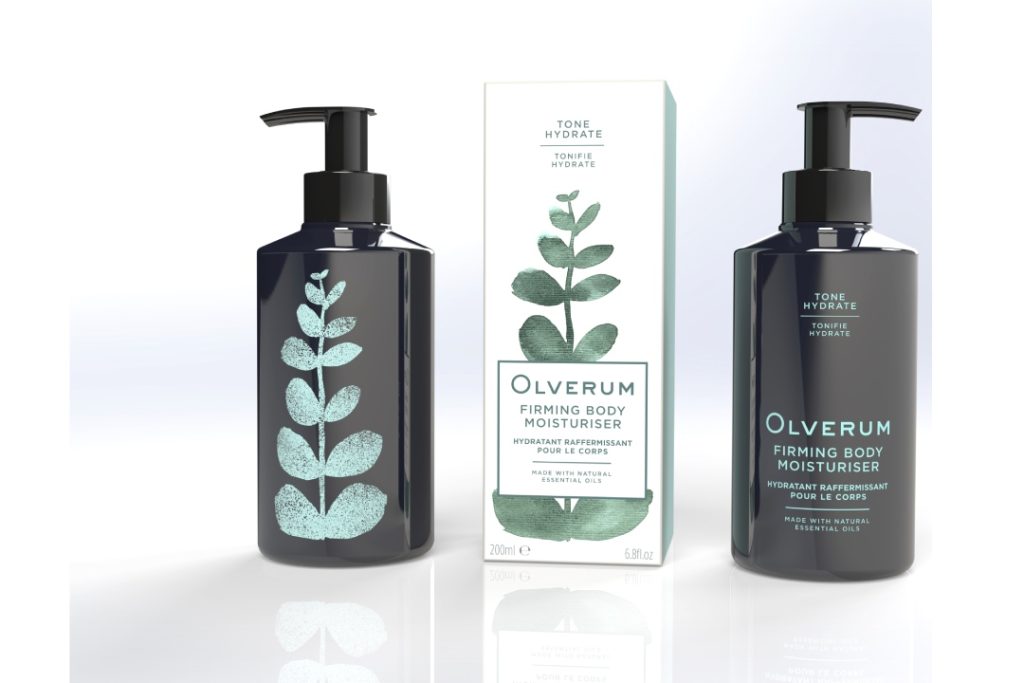 There is nothing better than treating yourself to a bit of TLC, especially your body. Following extensive research and expert formulation, the launch of Olverum's Firming Body Moisturiser completes a trilogy of multi-tasking body-firming therapies. Working in harmony with Olverum's Firming Body Polish and Firming Body Oil, the new addition to the range has been created to benefit those areas of the body most prone to loss of tone and elasticity.
Originally conceived for use in high-end professional spas, the new Firming Body Moisturiser may be used daily at home and exemplifies Olverum's characteristically uncompromising approach to holistic self-care. Applying the disciplines of botanical cosmetic science, aromatherapy and aromachology, Olverum has expertly crafted a formulation that achieves maximum efficacy while enhancing mood and self-confidence in a compellingly sensual way.

Ahhhh, total bliss. I am totally in awe this forms part of my daily routine after my work-out

W: Firming Body Moisturiser

Perfect Pores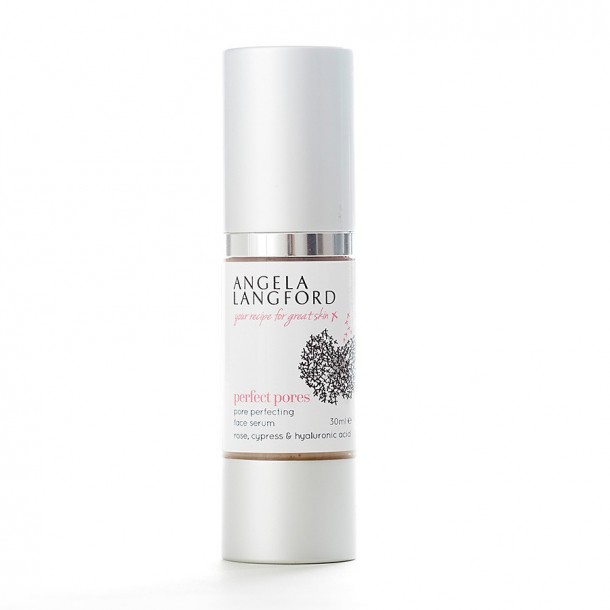 I found the secret to perfect pores Angela says… "This natural serum is great for improving the appearance of pores & smoothing skin. This is your recipe for repelling wrinkles & improving your complexion."
Rose petals, cypress & juniper are blended with electric daisies & hyaluronic acid to help smooth skin & reduce the appearance of pores.
W: Perfect Pores

Lyma

Laser Starter Kit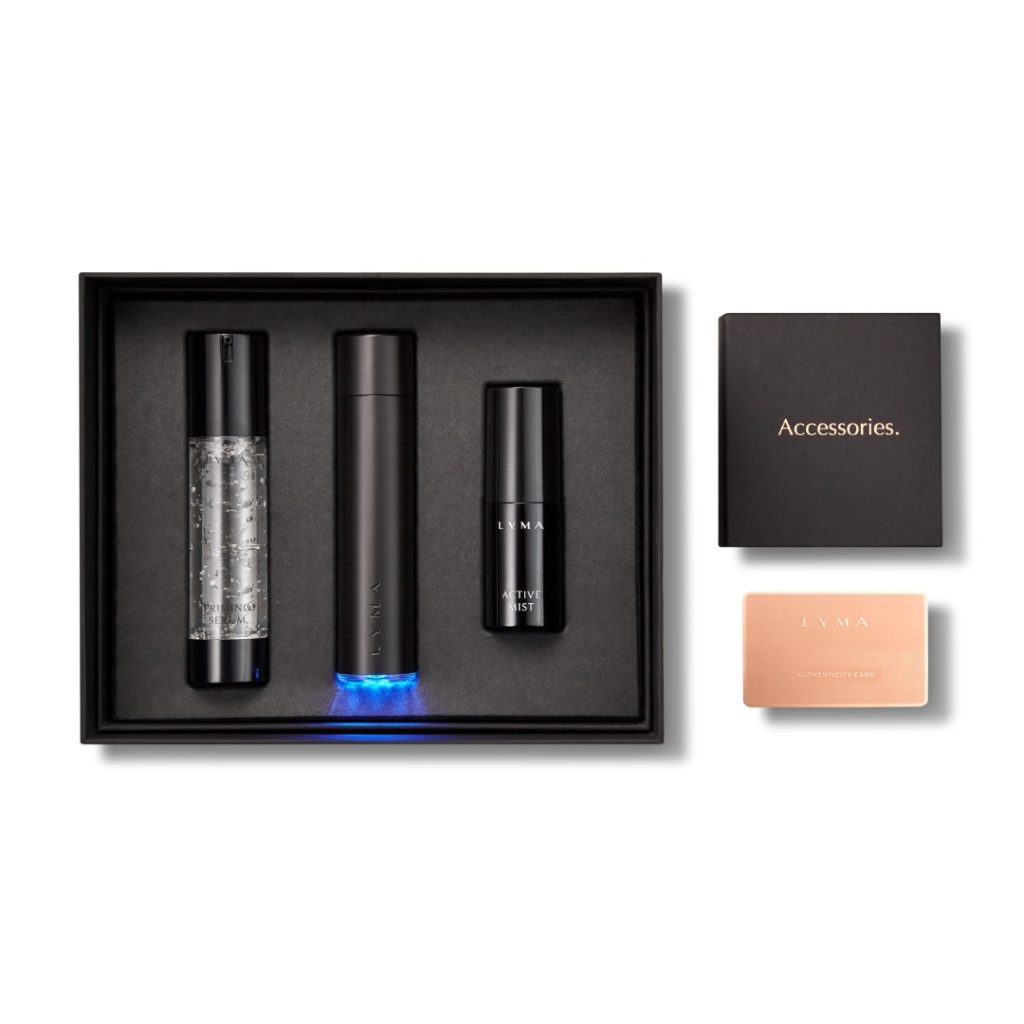 Lyma is taking the home skin renewal experience by storm. The most effective Skin Renewal System a New Dawn for Skincare appeared in Forbes and Tatler a leading a-list aesthetician said the results of using the LYMA laser are amazing! First clinical strength laser device to come to market that has proven results and can be used all over the body. No pain. No downtime. Safe on the eye area, and on all skin types and tones, face and body.
W: Lyma Laser Starter Kit


FFØR Haircare
An award-winning, premium haircare brand, made in the UK, 100% Vegan and cruelty-free, formulated without parabens and sulphates. PETA-approved haircare brand. Winners in the Marie Claire 2022 Hair Awards and the Global Green Beauty Awards. Be part of the vegan revolution.

Purify: ACV Cleanse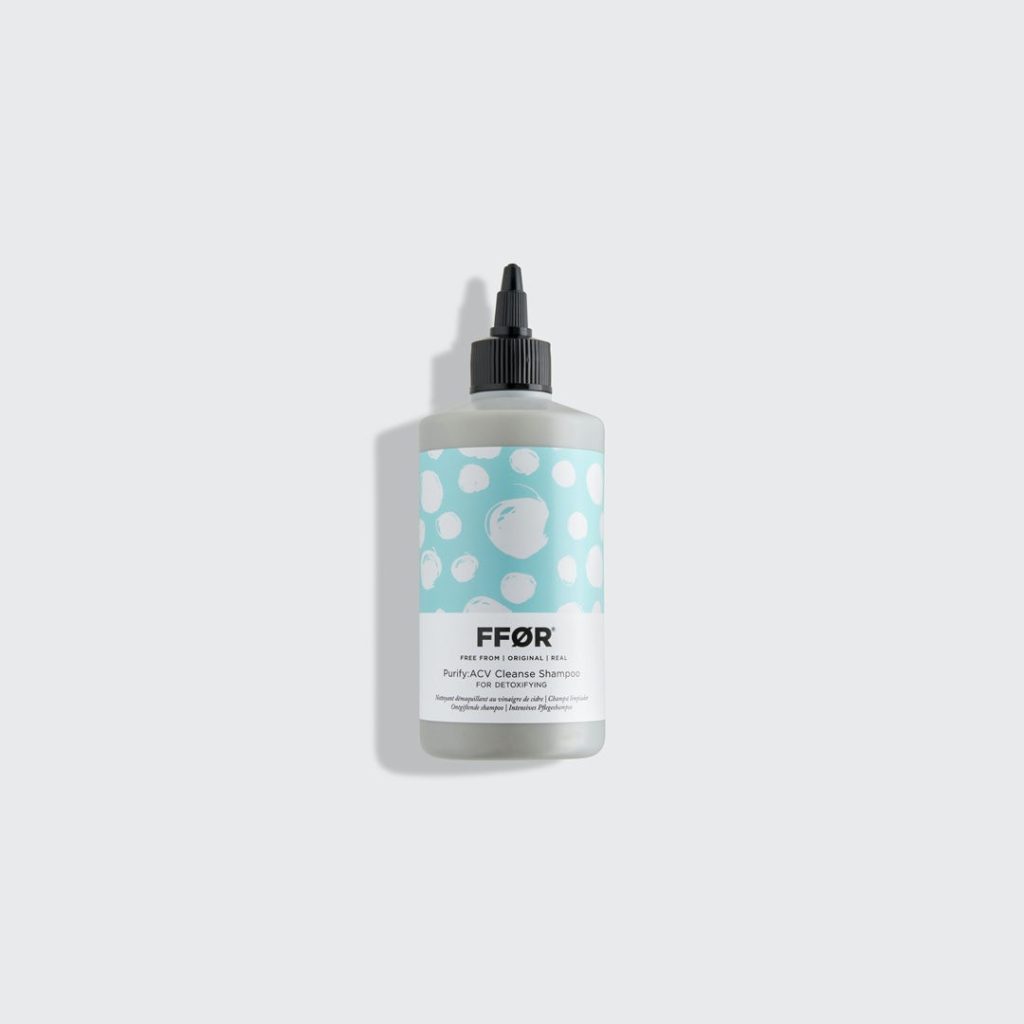 Designed to detoxify the hair and scalp, washing away product build-up without stripping colour or natural oils, this vegan-friendly formula, with organic bergamot and vetivert, gently cleanses for the perfect pre-wash purifying treatment to leave hair feeling healthy, shiny and restored to its natural best. Perfect for use as a pre-colour treatment.
Winning a bronze award for Best Ethical Product at the Global Green Beauty Awards, this cruelty-free hair cleanse treatment is 100% sulphate free and contains 95% naturally derived ingredients. Purify: ACV Cleanse is available in a 300ml bottle.

W: Purify:ACV Cleanse
Purify: Scalp Cleanse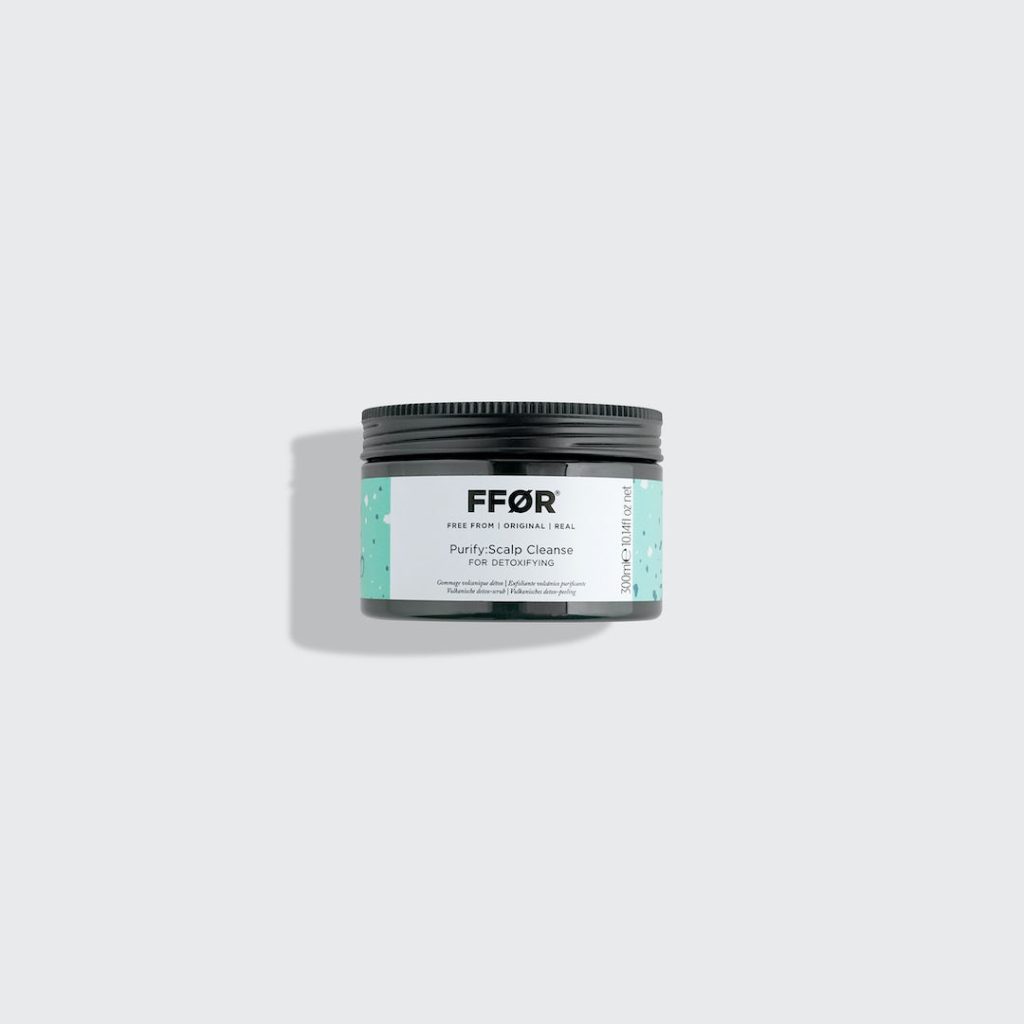 Revitalise your hair from the root with this vegan-friendly sugar-based scrub. Infused with organic bergamot and black pepper and detoxifying Volcanic Ash, it will exfoliate away product build-up and draw out impurities without stripping natural oils or colour.
W: Purify: Scalp Cleanse


Balance Shampoo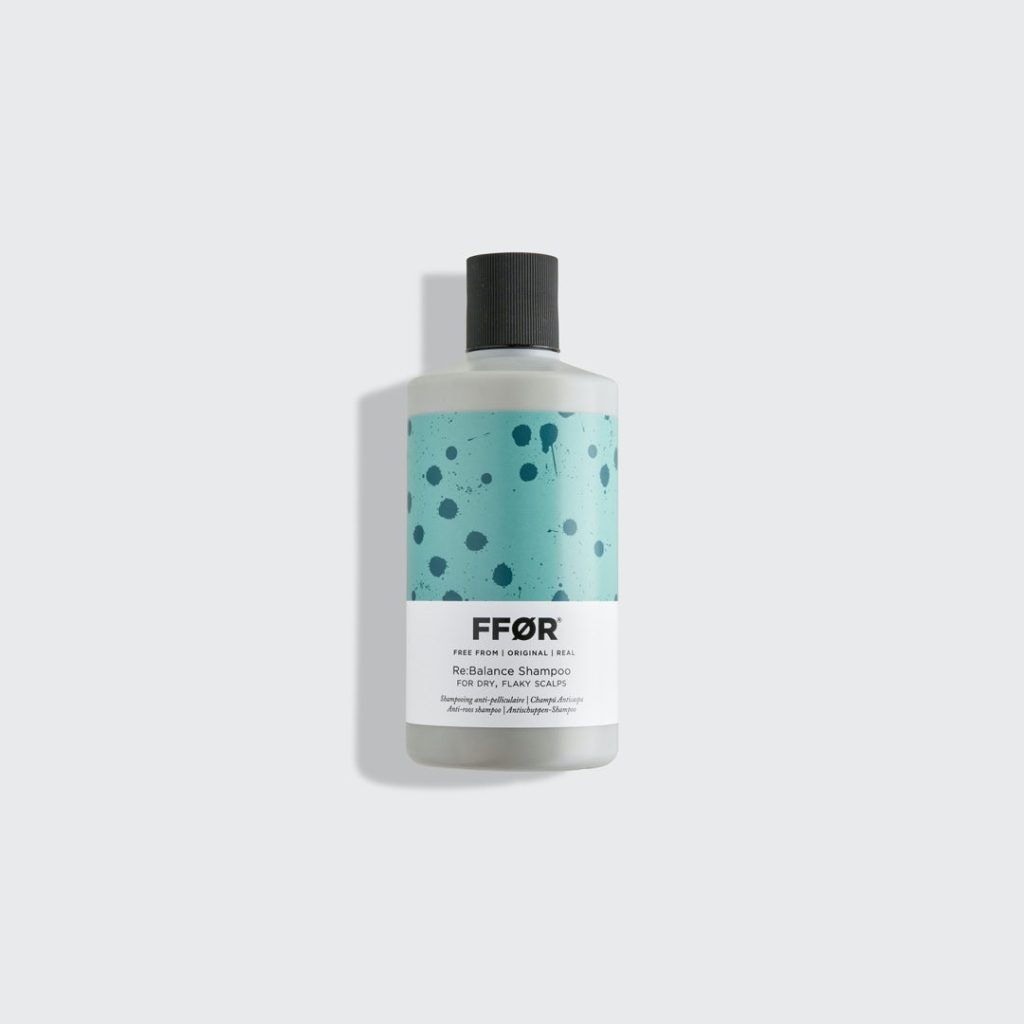 This vegan-friendly colour-protecting shampoo with organic peppermint and lemongrass helps restore the balance to dry, irritated scalps. Its nutritiously rich blend of natural, effective ingredients has a real impact on the scalp leaving it soothed, hydrated and refreshingly healthy.

W: Re: Balance Shampoo

Balance Conditioner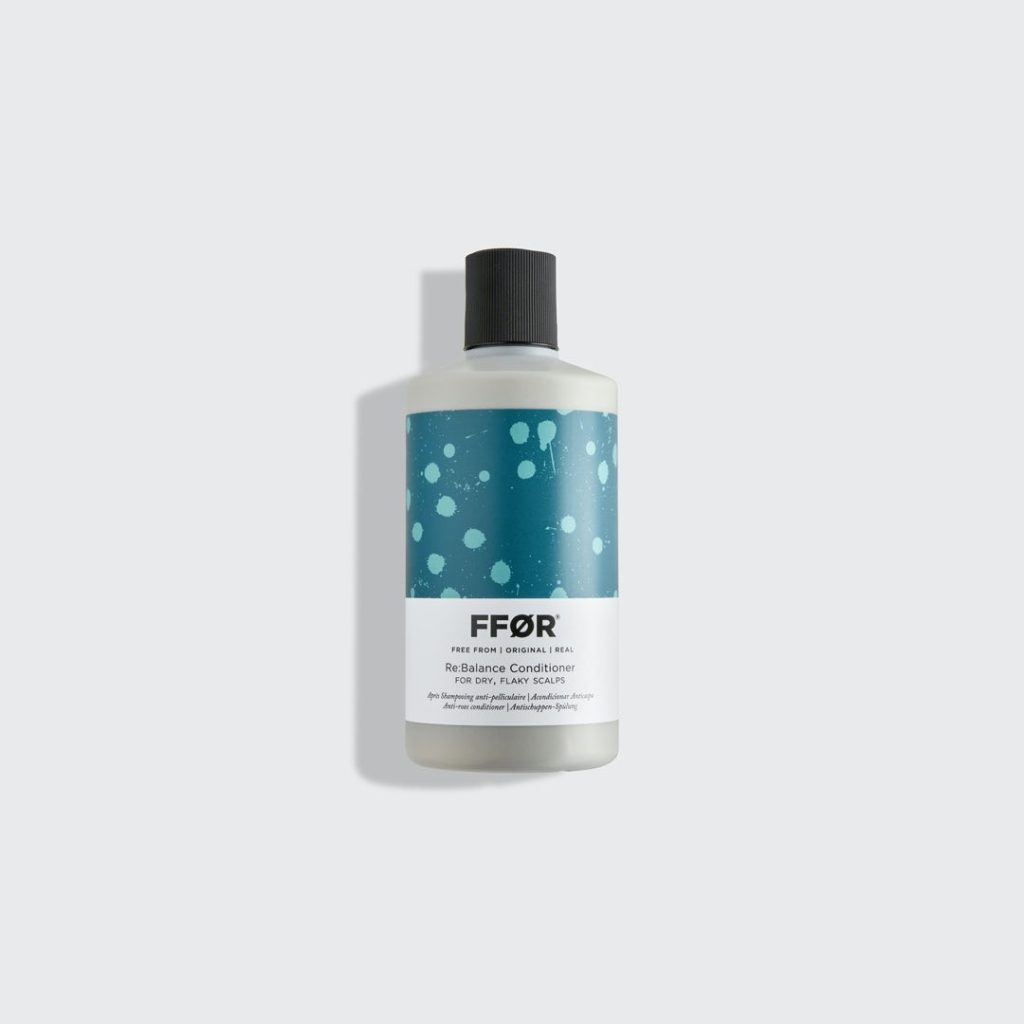 Deeply nourishing and colour-protecting, this conditioner helps restore the balance to dry and irritated scalps. With the natural and nutritiously rich vegan-friendly formula, blended with organic peppermint and lemongrass, hair will be revitalised and scalps soothed, leaving hair feeling energised, cleansed and refreshingly healthy.

W: Re: Balance Conditioner

Plenish Hair Mask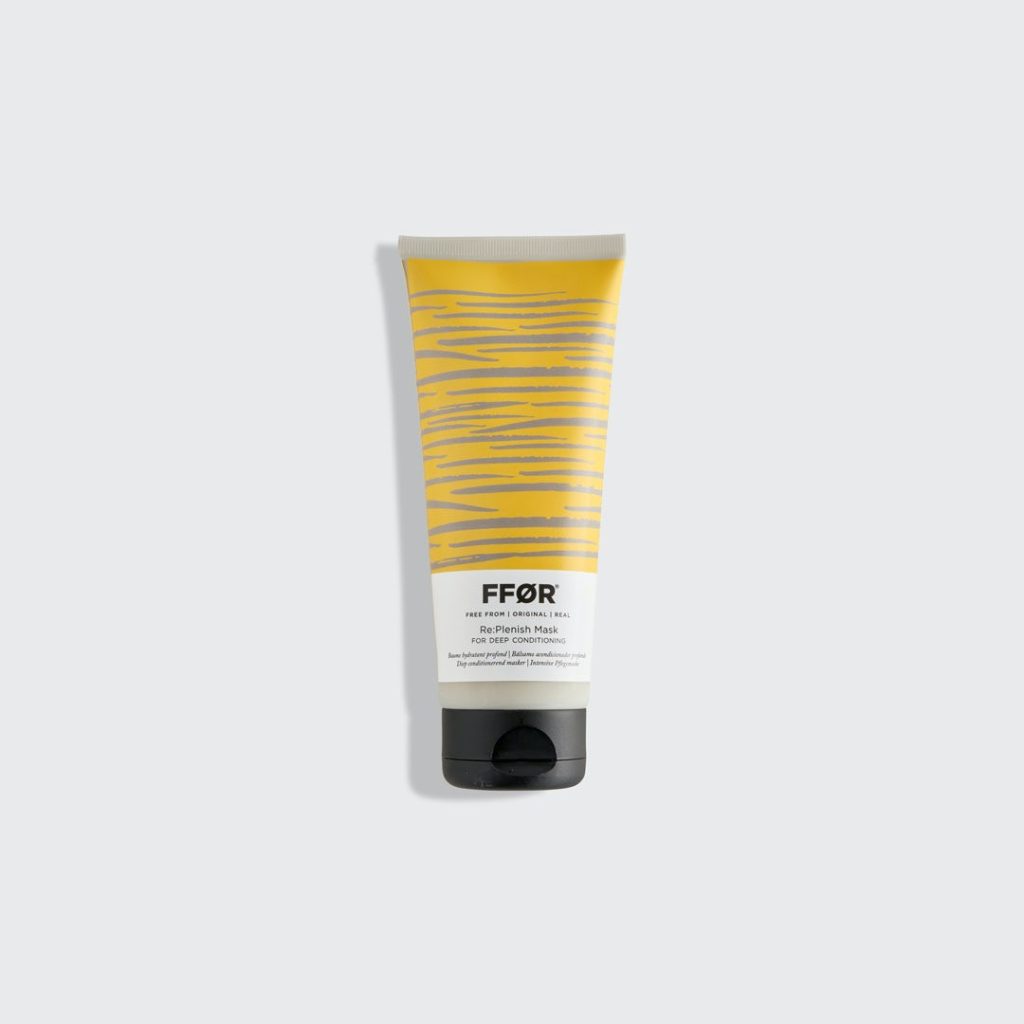 This moisture-rich and intensely nourishing mask deeply conditions hair from end to end. The ultra-hydrating, natural formula, with organically derived orange and cinnamon, is the perfect vegan-friendly mask to penetrate the hair and boost hydration, seal in split ends and protect the hair from frizz to leave it feeling soft, smooth and sumptuous.

W: Re: Plenish Conditioning Mask

Arran Sense of Scotland

Arran Naturals

Introducing ARRAN Sense of Scotland's new Naturals range as part of your well-being and daily routine. The products help you relax, de-stress, calm and balance.

The focus of the vegan, environmentally friendly collection is on well-being and 'island time' and includes three expressions – Calm, Mindful and Awaken. It's sustainable with 100% recyclable packaging – aluminium bottles, recycled bottle tops and cardboard packaging – and the focus is on functional fragrance, meaning they do exactly what they say on the tin.

Calm Expression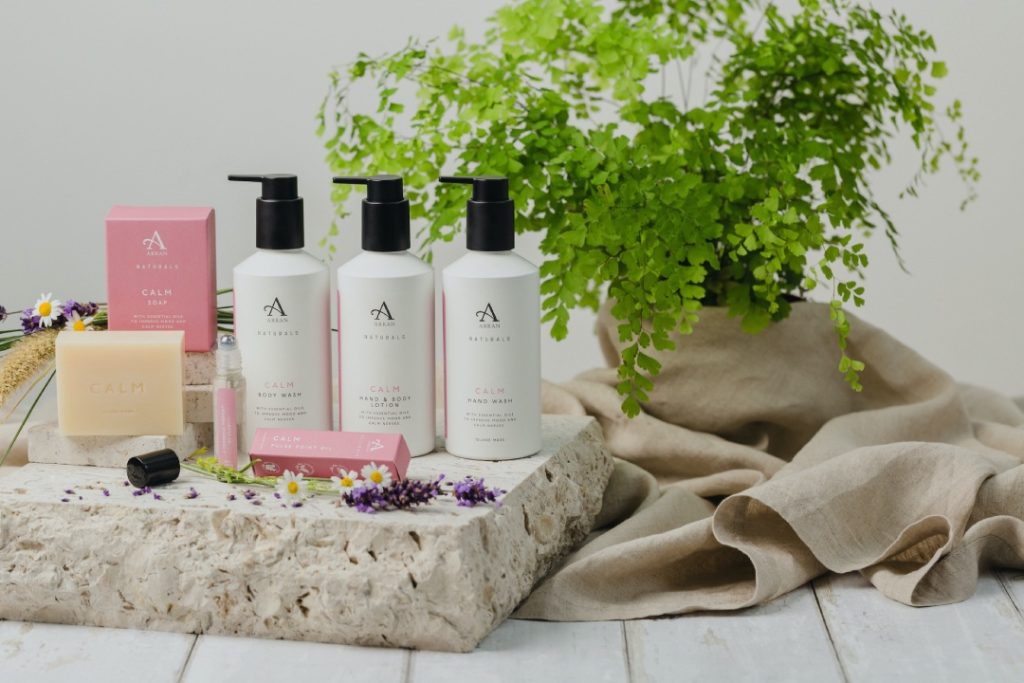 Combat the modern world and unwind with natural essential oils to help promote a positive mindset and eliminate negative emotions. ARRAN's Calm Collection, with its blend of Lavender and Chamomile to effectively calm the mind and assist relaxation, makes a fantastic addition to any evening routine, The products are enhanced with Vetiver and Palmarosa oils to help reduce anxiety, instil mental clarity, and restore wellbeing.

W: Calm Body Wash
W: Calm Hand & Body Lotion
W: Calm Pulse Point Balm
W: Arrans Naturals Calm

Mindful Expression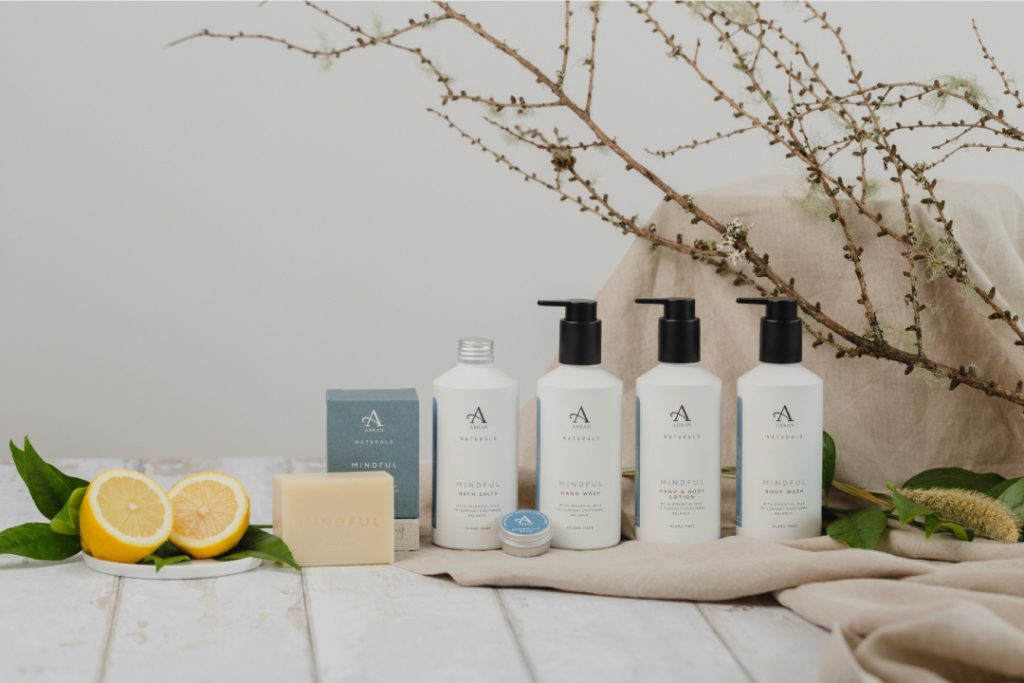 Achieve harmony between mind and body with ARRAN's Mindful Collection. Lemon, patchouli and geranium all work as one to support your emotional balance. Transporting you to a place of serenity, the zingy lemon essence will help create a positive mindset, eliminate negative emotions and aid with concentration. The geranium brings a grounded scent which is known for balancing moods and patchouli will help reduce tensions.

W: Mindful Bath Salts
W: Mindful Lemon & Patchouli Soap Bar
W: Mindful Lemon Lip Balm
W: Arrans Naturals Mindful

Awaken Expression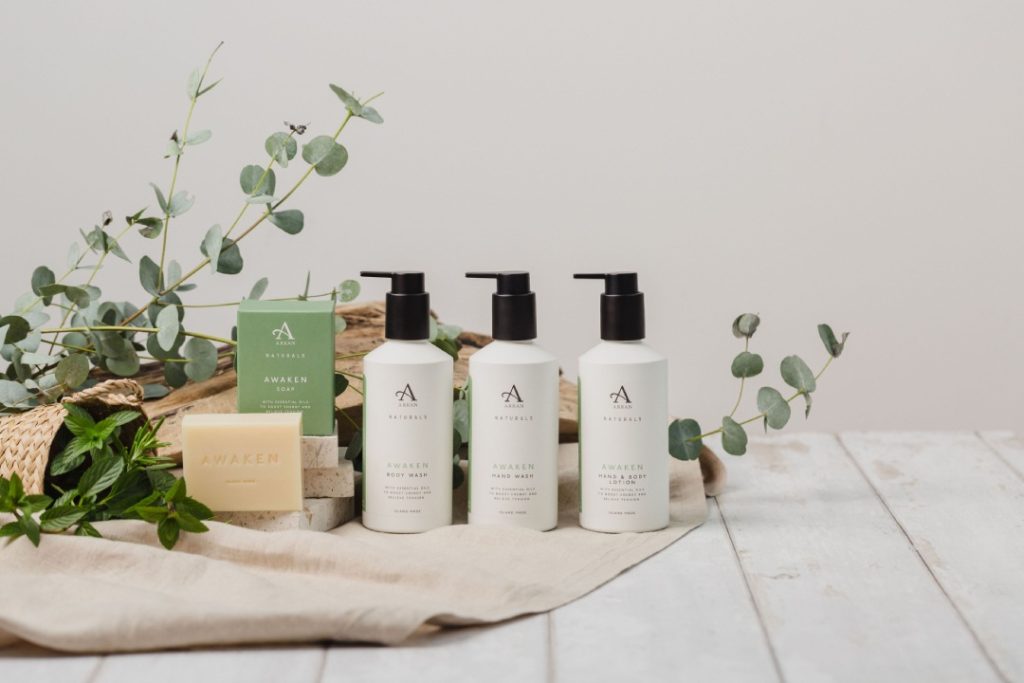 The ARRAN Naturals collection is about adding touches of well-being to a daily routine without having to take any additional steps. The functional fragrance of Mint & Eucalyptus creates a feeling of energy and strength.
W: Awaken Mint & Eucalyptus Hand Wash
W: Awaken Mint & Eucalyptus Hand & Body Lotion
W: Awaken Mint & Eucalyptus Natural Deodorant
W: Arran Naturals Awaken
BioGaia
Probiotics for Adults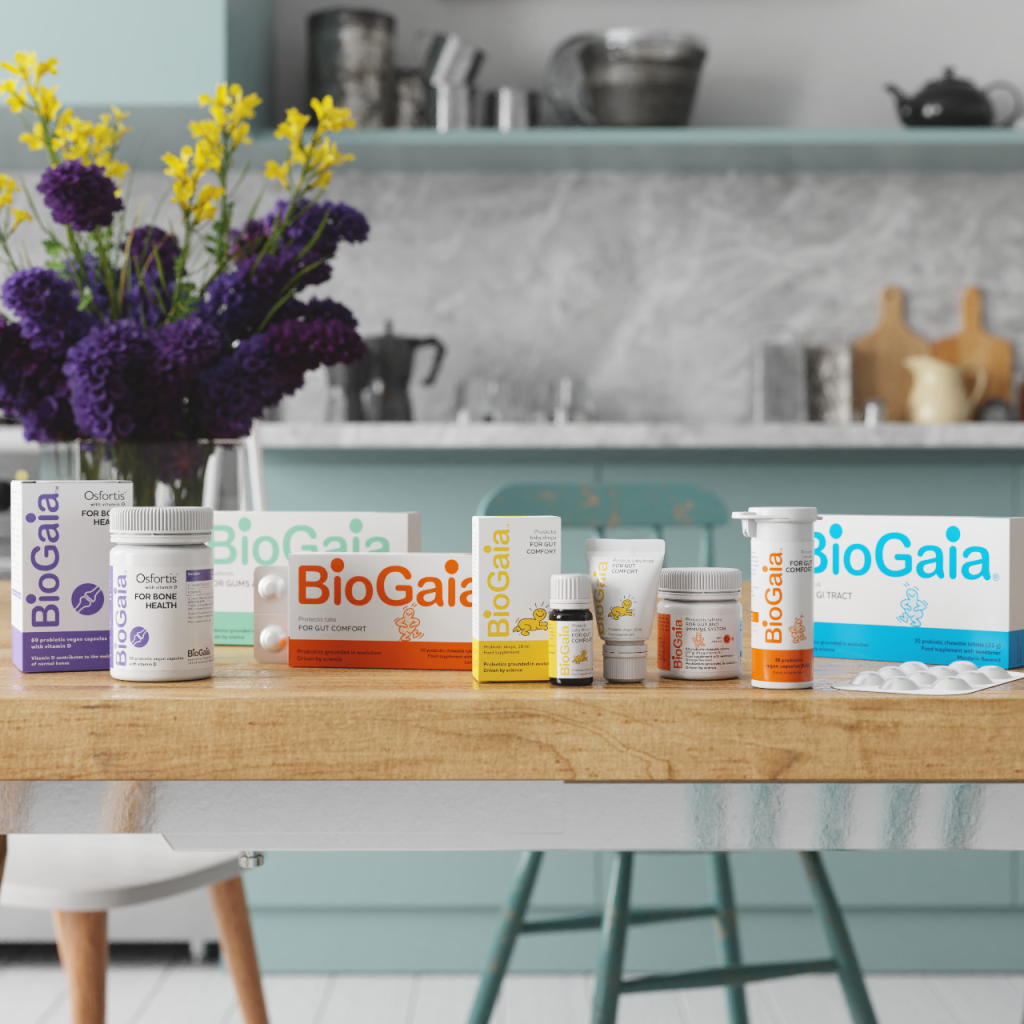 Do you know how important gut health is? They call the gut our second brain.
With over 250 clinical studies across all age groups, their multi-award-winning, clinically proven probiotic dietary supplements are designed to support your gut bacteria and overall health and well-being.
One daily dose of any of their products contains a minimum of 100 million live L reuteri bacteria – a probiotic that's especially well-suited to colonise the human body, helping you feel good from the inside out.
Good health starts in the gut. Whether you're looking for probiotics for men or probiotics for women, our advanced adult probiotic products are suitable for everyone and everybody.
All their probiotic products are also gluten-free, milk-free and lactose-free. That's peace of mind and good news for your gut.

Fitness and Wellbeing

Jamu Wild Water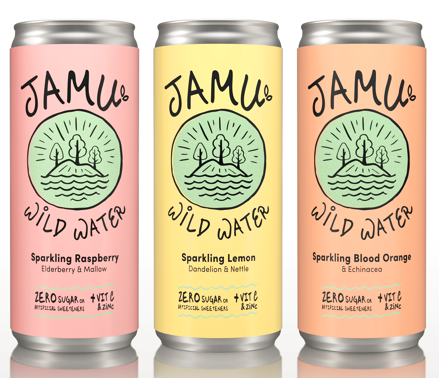 Sometimes it can get boring just drinking water. Try something different the Jamu Wild Water range contains natural fruit flavours, nourishing botanicals and a gentle fizz that makes it suitable for the whole family without compromising on flavour or health.

Each 250ml serve contains prebiotic plant fibre, which nourishes healthy gut bacteria as well as supports the immune system with Vitamin C and Zinc, whilst being completely free of sugar, artificial sweeteners, additives, and preservatives.

Natural Sparkling Raspberry – boosted with Elderberry and Marshmallow Root Extracts – a rich source of Vitamin C and prebiotic fibre, its mellow sweet flavour sparkles with juicy ripe raspberries.

Natural Sparkling Blood Orange – with the delicious berry-like sweetness of Blood Orange and immune-boosting properties of Echinacea, this bright and tangy drop also has chicory root fibre to support digestive health.

Natural Sparkling Lemon – lively with the pithy green flavour found in lemon skin. Nettle and Dandelion extracts add wild health benefits to our take on 'lemon-aid'. Used traditionally to relieve inflammation, boost immunity and aid digestive health.

W: Jamu Wild Water

Pulsin

A new year means wellness check out an award-winning wellness product. Pulsin has an award-winning range of tasty snack bars, protein powders, keto products and shakes that are packed full of feel-good nutritional goodness.
They have a wide range of nutritious protein powders and shakes, ranging from popular protein powders such as whey and soya to more unique plant-based protein powders such as faba and pea.
Introducing the Pulsin Keto Range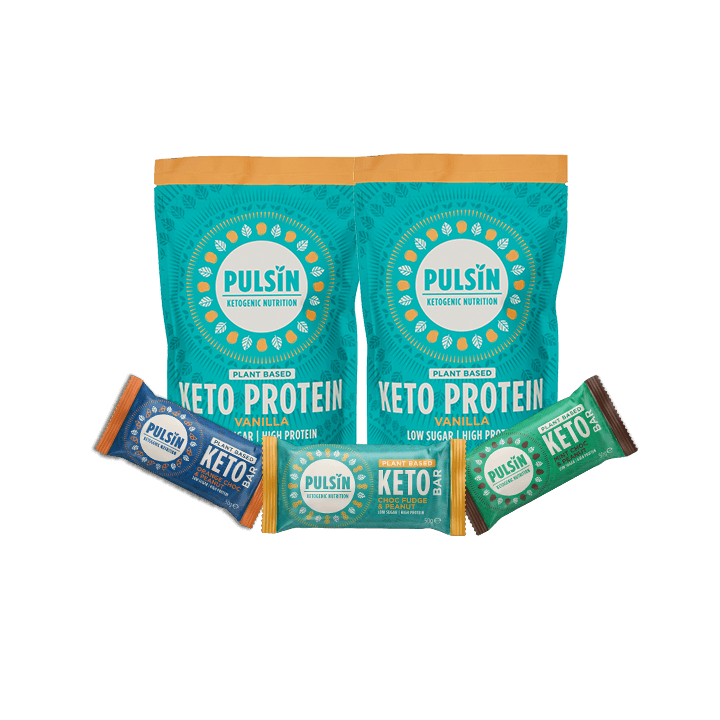 The Keto range has been specially developed by nutrition gurus to help those following a low-carb or keto diet. This plant-based keto range includes on-the-go keto snacks alongside an easy-to-use keto protein powder. The range also benefits from being vegan, gluten-free and high in plant-based protein, making it a great option for a wide variety of different diets. The best part of Pulsin Keto Range is they are incredibly tasty.
NOMO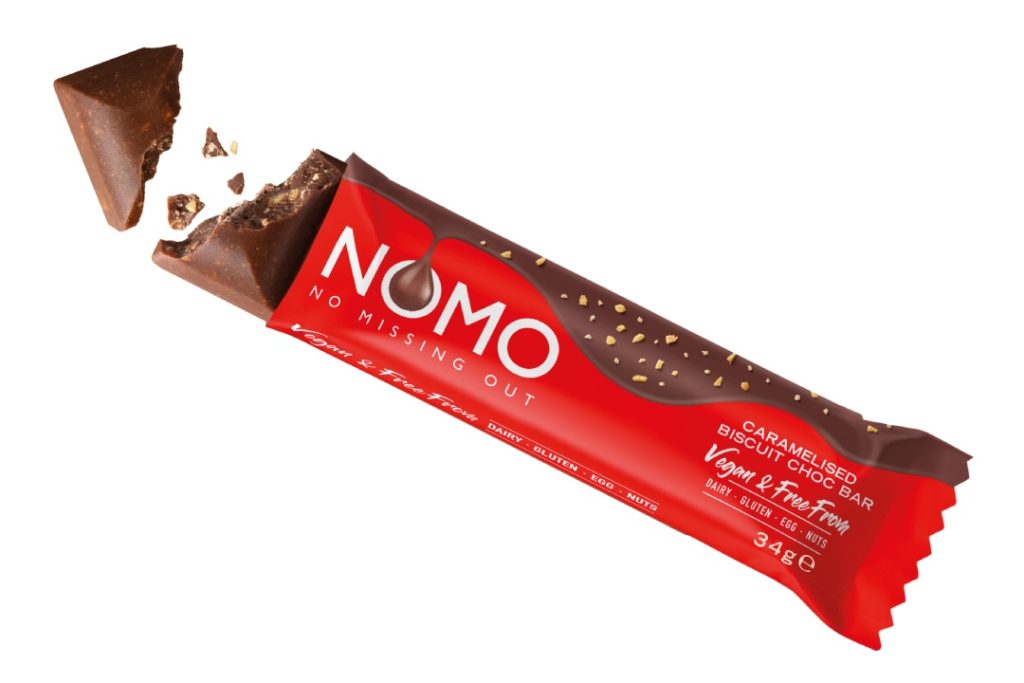 The UK's no.1 vegan and free-from-chocolate has launched a brand-new Caramelised Biscuit Chocolate Bar in time for Veganuary.
A delicious fusion of creamy choc, biscuit crumbs, plus a hint of warming spice, the Caramelised Biscuit Chocolate Bar is free from dairy, gluten, egg, and nuts making it suitable for free from, vegan and non-vegan consumers alike.
These delicious treats are available to buy in Sainsbury. NOMO is making sure "no one misses out" on this caramel trend and is bringing in the product for its existing and new consumers.
W: Nomo
Dare Motivation
Motivational Shake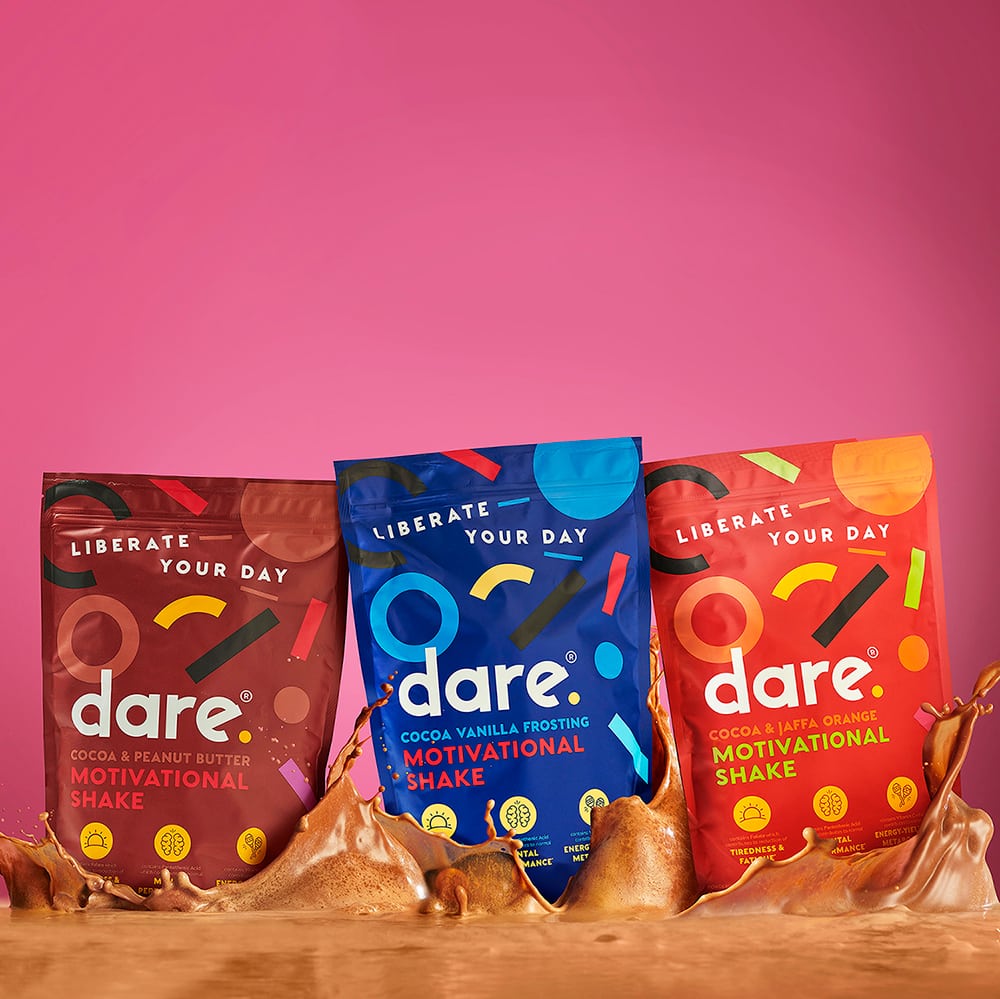 It is a Nutritionally Complete powdered plant-based beverage that can be used as a Nutritious snack or as part of a Meal Plan. Motivational Shake contains a bespoke all-in-one blend of seeds, superfoods, herbs, phytonutrients, pre-and probiotics and all 26 essential vitamins and minerals. Each serving is dosed at the right levels for a perfect balance of complete protein, essential fats, Omega-3, slow-releasing complex carbs and all-purpose Shake. We've done all they have done all the hard work, so you simply just need to add water or milk and voila! If you've got time, you could be creative and blend with bananas and all your other favourite ingredients.
Sustainable high-quality ingredients: Flaxseeds, Pumpkin Seeds, Sunflower Seeds, Oats, Brown Rice, Turmeric curcuminoids, Maca, Green Tea, Acai Berry and our bespoke blend of vitamins and minerals all dosed for a perfect balance of easily digestible complete protein, essential fats, Omega-3, slow-release carbs and fibre.
New Year Luxury
Rosa Faia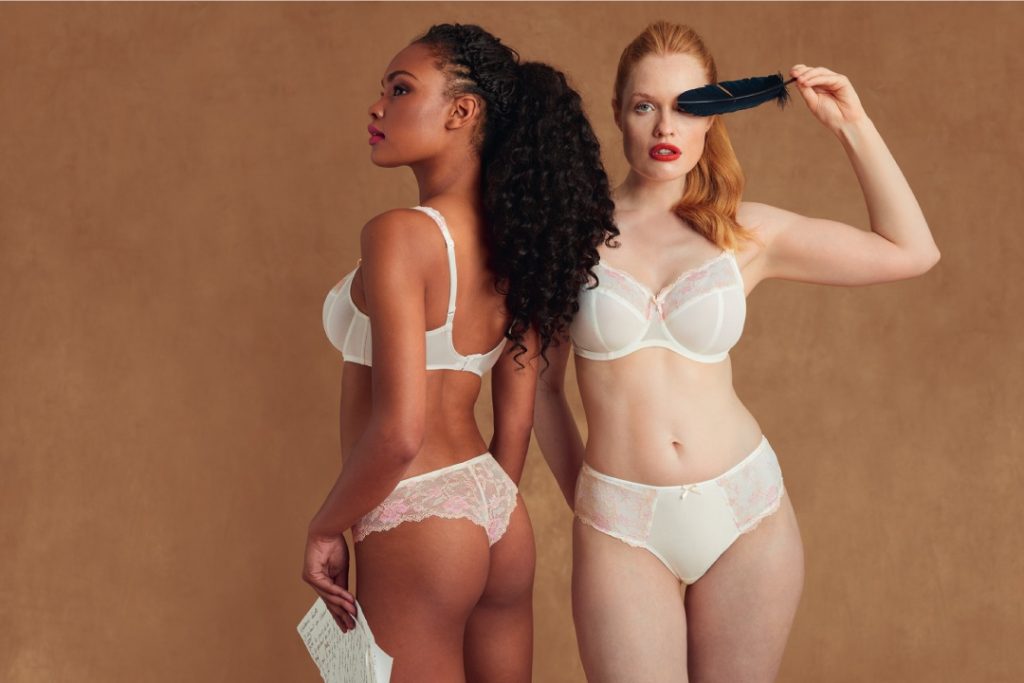 You can find comfortable bras for every day, gorgeous lace lingerie and highly functional sports bras at Anita & Rosa Faia. Rosa Faia. Our young line Rosa Faia. is synonymous with sexy, shaping lingerie as well as bright, colourful and luxurious
Underwire bras, soft bras or sports bras- they all have one thing in common: An excellent fit, uncompromising comfort and amazing quality right up to big cups and large sizes.
W: Rosa Faia