John Bell & Croyden is the Wellbeing Emporium and Pharmacy setting standards in providing bespoke and truly holistic health solutions under one roof. The store is situated on the corner of Wigmore Street and Welbeck Street, close to Harley Street. This institution roots from 1978 as the official Pharmacists to the royals, its quality and longevity are reflected in its status as a royal warrant holder. As well as pharmacy services, this large luxurious emporium offers a wide range of high-quality health and beauty products and services, including vitamins and supplements, medical devices, mobility aids, skincare, cosmetics, and male grooming products. John Bell & Croyden have been a bedrock in the community and provided a haven for health and wellbeing in current unprecedented times. I would like to share with you some amazing brands online or in store at John Bell & Croyden.

John Bell & Croyden

I had the pleasure to spend time at John Bell & Croyden 2022 press day it was incredible. I was introduced to a plethora of Skincare and Nutritional brands. Check out the hot picks below.

Antipodes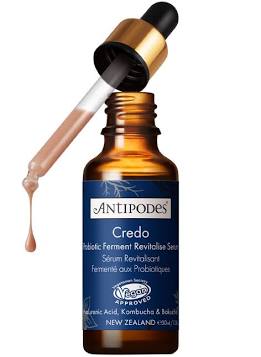 I needed something to soothe my microbiome Antipodes was the perfect serum to calm my skin. Revitalise your complexion with this daily probiotic serum, featuring high-tech ferments for healthy, clear skin. The light-wear gel formulation is certified vegan and suitable for most skin types, especially when skin is blemished.

Skin Benefits
Plant hyaluronic acid, and bamboo ferment to cultivate the growth of good bacteria, harmonising the skin's delicate microbiome and strengthening the skin barrier against aggressors. Vitamin A alternative bakuchiol helps smooth the appearance of fine lines, while nutrient-rich avocado oil delivers a nourishing boost.

W: Credo Probiotic Daily Revitalise Serum

Balmain Paris Hair Couture

Homme Hair Couture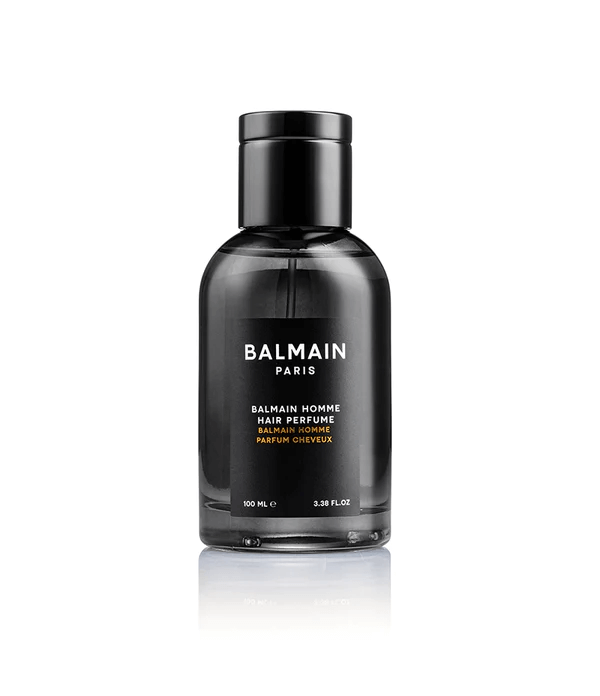 Who doesn't like luxury? A richly scented hair perfume perfumed with the intense oriental, woody fragrance of Balmain Homme that combines the invigorating citric freshness of Bergamot with the woody aspect of dry Sandalwood.
Silk Perfume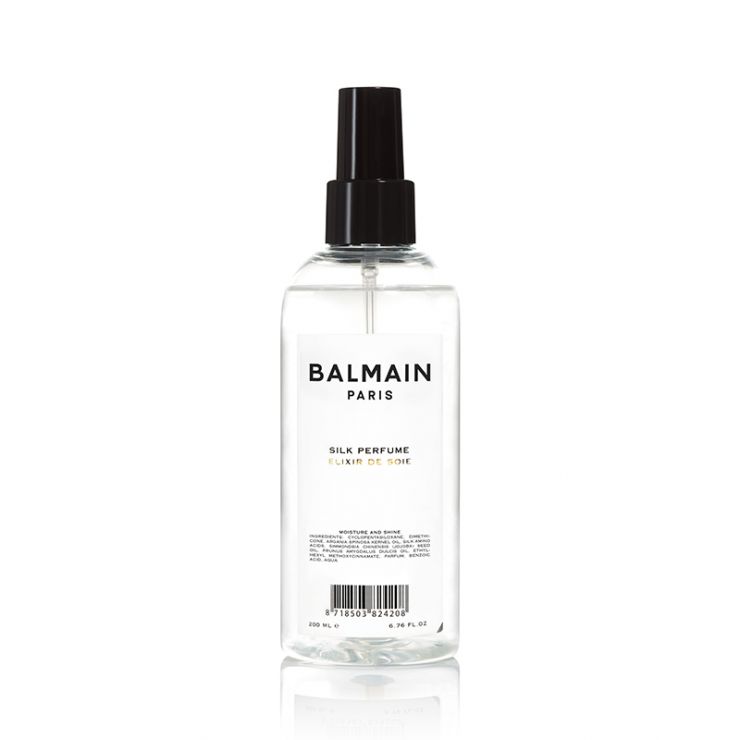 Detangles and repairs damaged hair, providing long lasting, brilliant shine and protection against external damage. Specially formulated to provide a lightweight silk finish, infused with pure Argan oil. Separately available: Luxury Vaporizer which adds a luxurious French fashion feeling!

W: Silk Perfume

BeautyLab London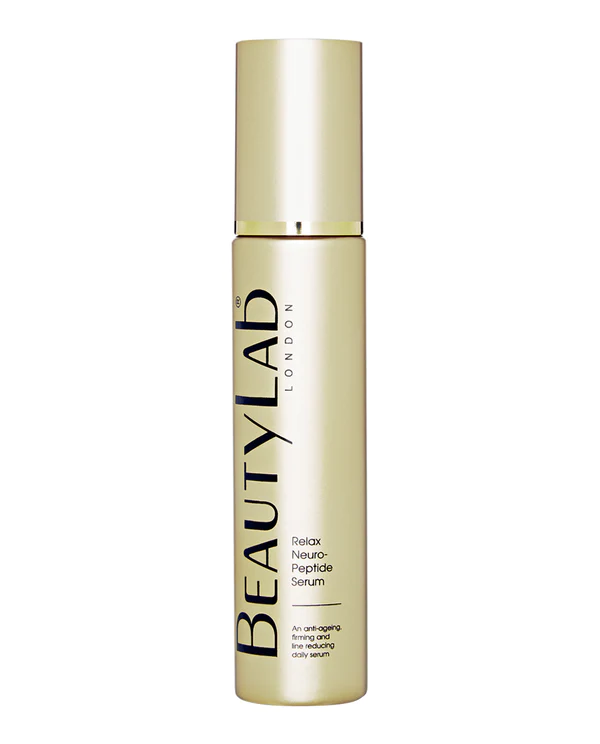 Beauty bible Award winning 2022 product instantly smooth the appearance of laugh lines and frown lines with this Award -winning serum concentrate. With an advanced delivery system, the formula combines a trio of potent peptides that work to relax facial muscles, reduce the depth of expression wrinkles and support skin-strengthening collagen production.

Bioeffect

Bioeffect Hydrogel Mask
Be part of the Bioeffect family. The BIOEFFECT Imprinting Hydrogel Mask is a soothing and nourishing face mask. Formulated with hyaluronic acid and glycerin to provide deep hydration and aid in moisture retention. The face mask is specifically designed to supercharge BIOEFFECT serum of choice. It has a gel-like texture giving a cooling and calming feel to the skin

W: Imprinting Hydrogel Mask 1Pcs

Bioeffect Body Intensive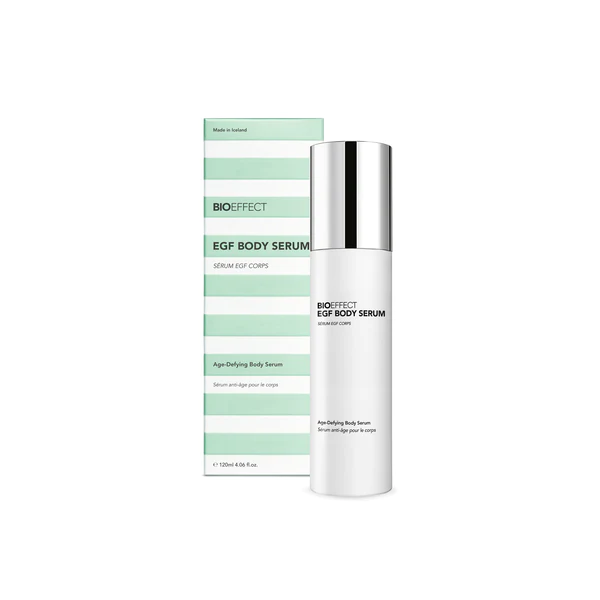 Bioeffect Body Intensive is a stimulating age-defying serum for the body that restores firmness, hydration, elasticity and tone.

Bioeffect EGF Serum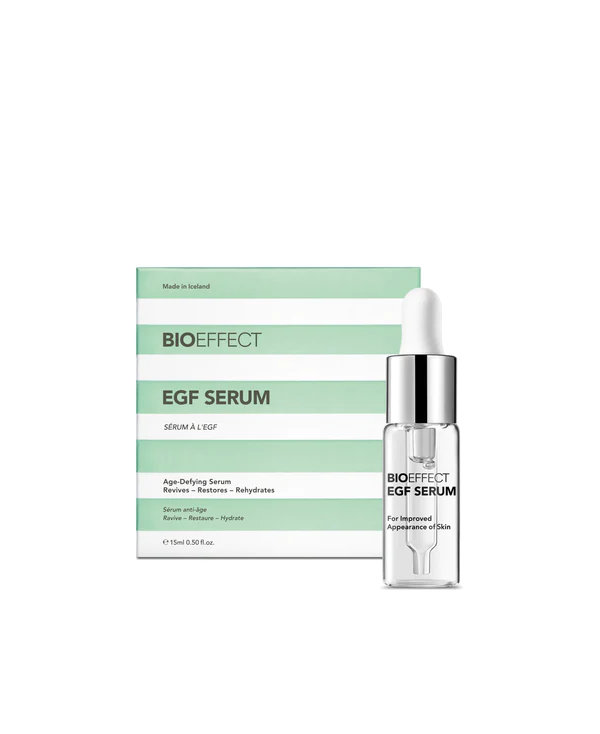 The award-winning BIOEFFECT EGF SERUM is a revolutionary age-defying serum, that significantly reduces the appearance of fine lines and wrinkles, increases skin thickness and density and restores your skin's youthful radiance.
Decree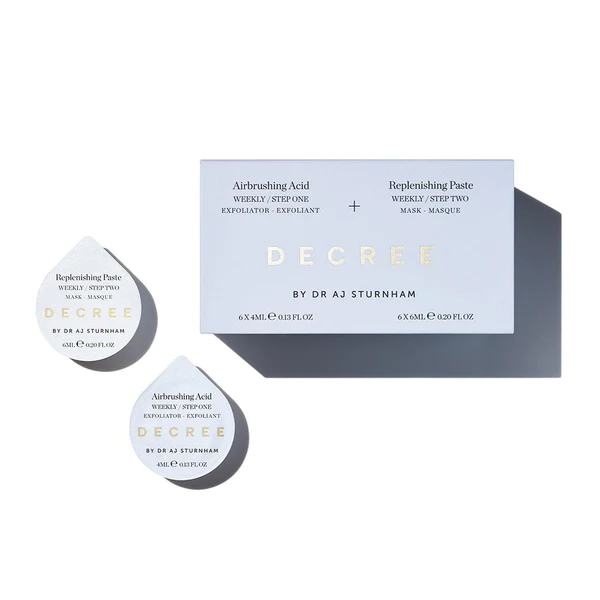 Airbrushing is the new home remedy. Developed for weekly use. Pure and potent; a fine, clarifying gel mask of resurfacing acids plus fruit enzymes which intensely exfoliates. The skin looks brighter, smoother and more radiant. REPLENISHING PASTE: Developed for weekly use. A nourishing, creamy mask that soaks the skin in restorative, amplified actives. Leaves the complexion deeply replenished, dewy and youthful.

Derm Institute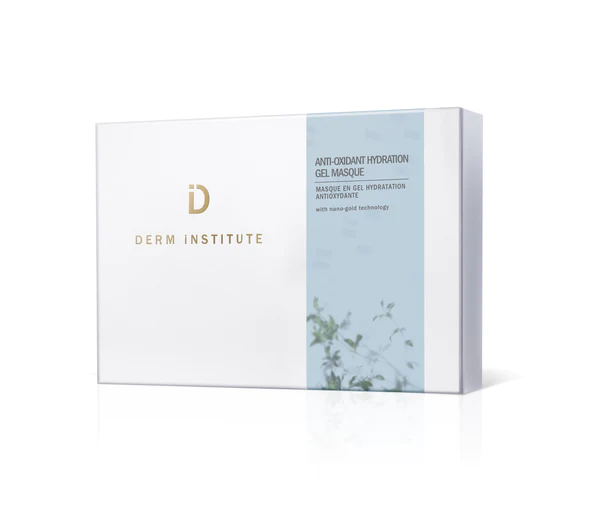 The ultra-gentle, hydrating and calming gel masque, provides intensive hydration and retains moisture. Helps alleviate temporary discomfort of redness and sensitive complexion. Protects skin cells. Contains exclusive advanced Moisture, Complex, and soothing ingredients to instantly calm and hydrate sensitive and dehydrated skins while retaining moisture. With nano-gold technology, effectively delivers active ingredients into deeper skin layers as well as makes skin appear more supple and plump.

W: Anti-Oxidant Hydration Gel Masque

Dr Jackson's

Award-winning Day and Night Cream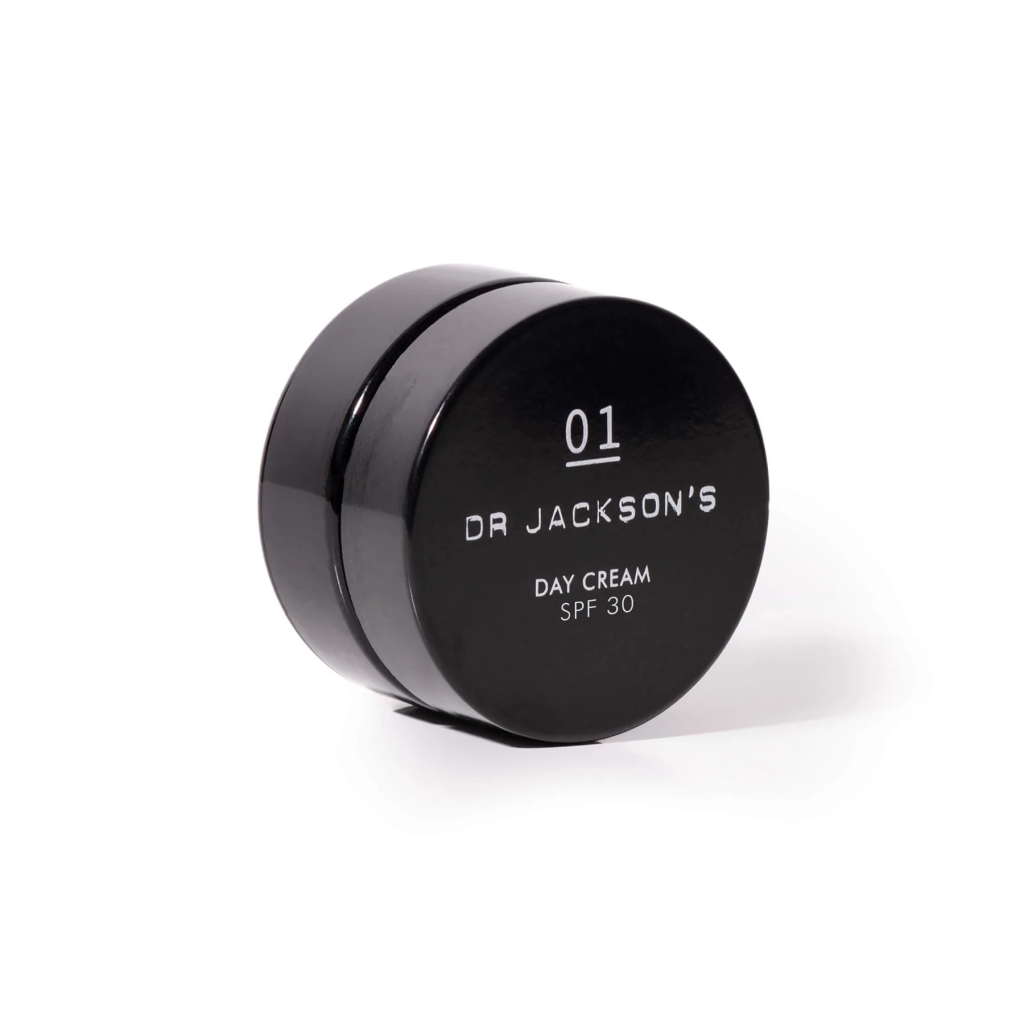 Light-as-a-feather with SPF 30 UVA/UVB coverage vegan moisturiser combines natural ingredients with cutting-edge science to address sensitive skin and deliver a healthy, radiant and youthful looking complexion.
An intensely rich and deeply nourishing moisturiser that hydrates smooths and softens the skin while you dream peacefully at night.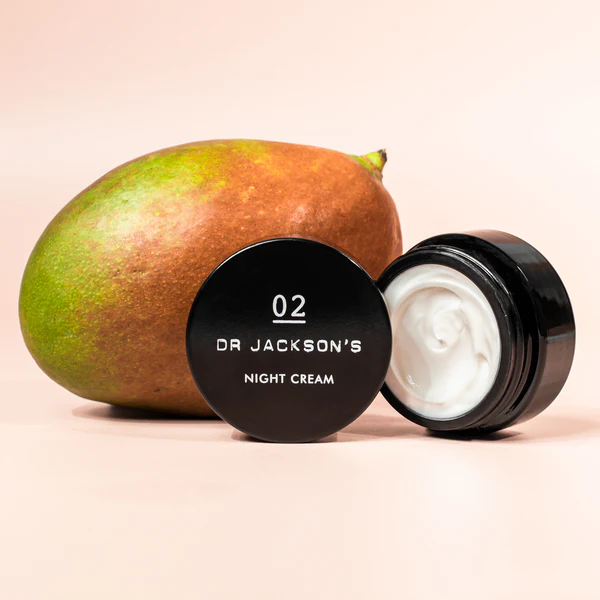 Frances Prescott Natural Multitasking Skincare

Tri Balm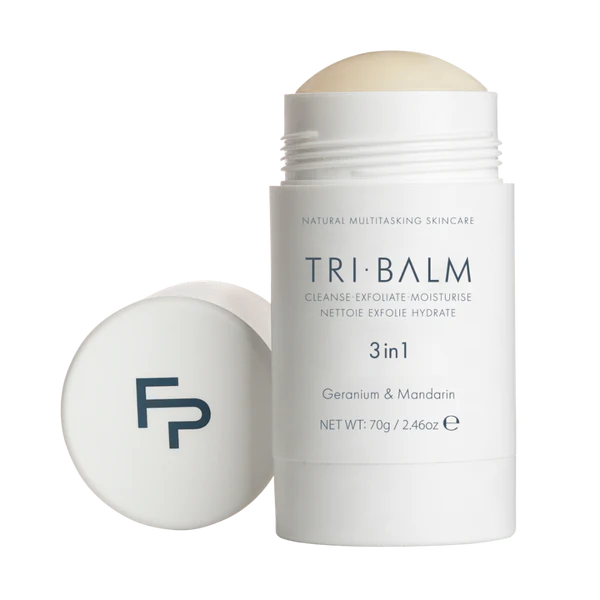 A luxurious facial balm which cleanses, exfoliates and moisturises in one simple step. Formulated using the purest premium ingredients. Tri-Balm nourishes and nurtures skin to give a healthy glowing complexion.
Goldfaden MD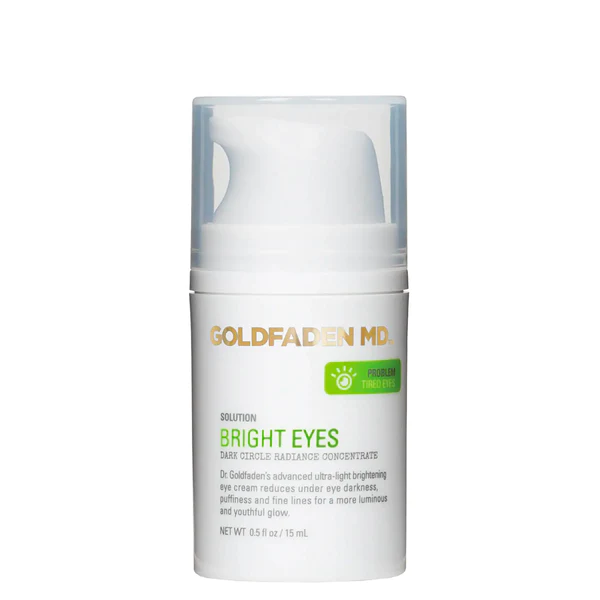 Dr. Goldfaden's advanced ultra-light brightening eye cream reduces the appearance of under eye darkness, puffiness and fine lines for a more luminous and youthful glow.

W: Bright Eyes Dark Circle Radiance Concentrate

Biotell Vitamin C Serum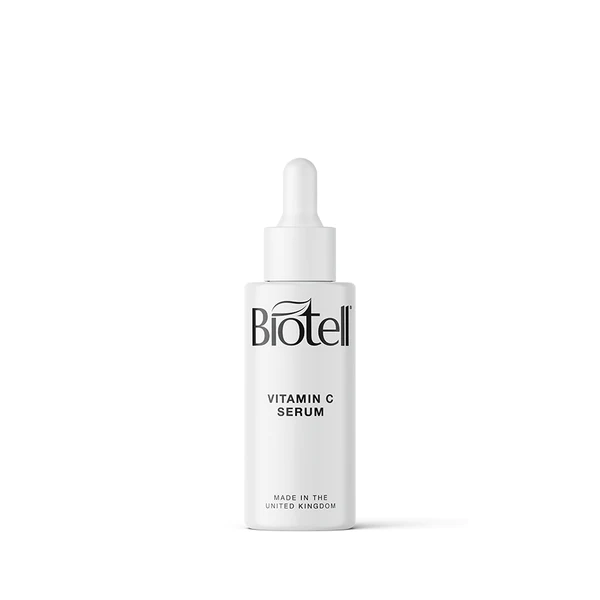 I am learning about the properties of Vitamin C. Biotell Vitamin C Serum features a stable form of Vitamin C known to reduce dark spots and uneven pigmentation unifying skin tone. The anti-oxidative properties of Vitamin C protect the skin from free radicals, fights photoaging and brightens skin, releasing renewed radiance. The formula is intricately balanced with the addition of Hyaluronic acid and other ingredients, which hydrate, nourish a reveal a smooth, supple and youthful complexion while diminishing the appearance of fine lines and wrinkles.

Horace

Horace Face Cleanser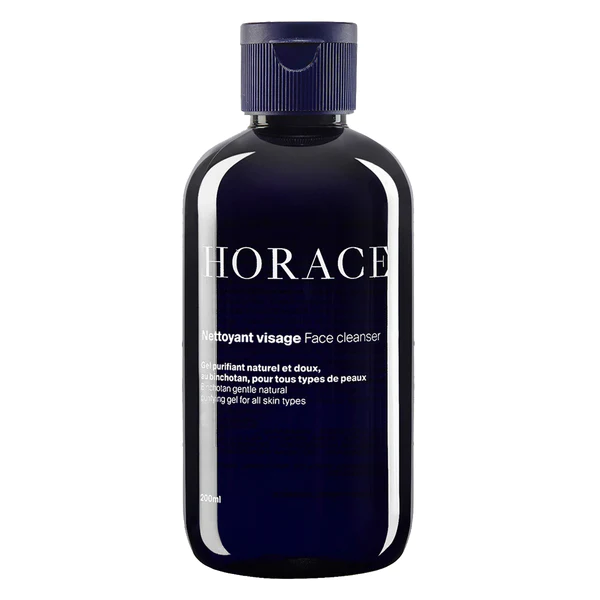 This natural face cleanser gently purifies your skin and regulates sebum, without pulling or drying out. Your skin is clean, clear and soft all day long.

Horace Natural Moisturiser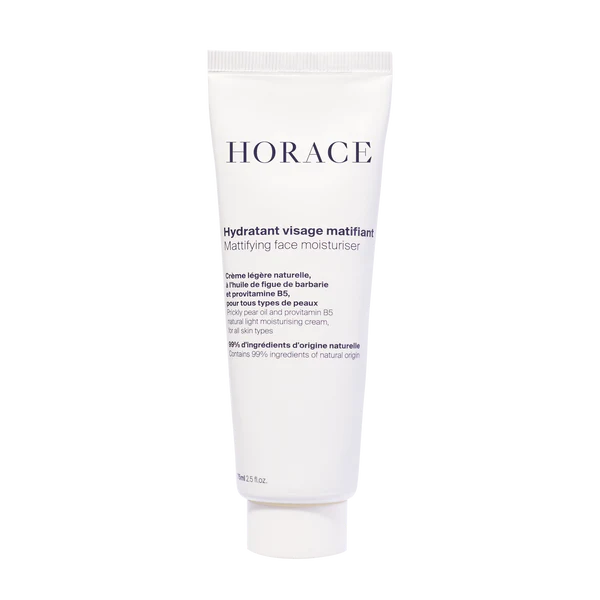 This natural moisturiser hydrates and protects your skin on a daily basis, with no oily, shimmering effect. Your skin is softer, clearer, hydrated, and without excess residue.

W: Mattifying Face Moisturiser

Kaea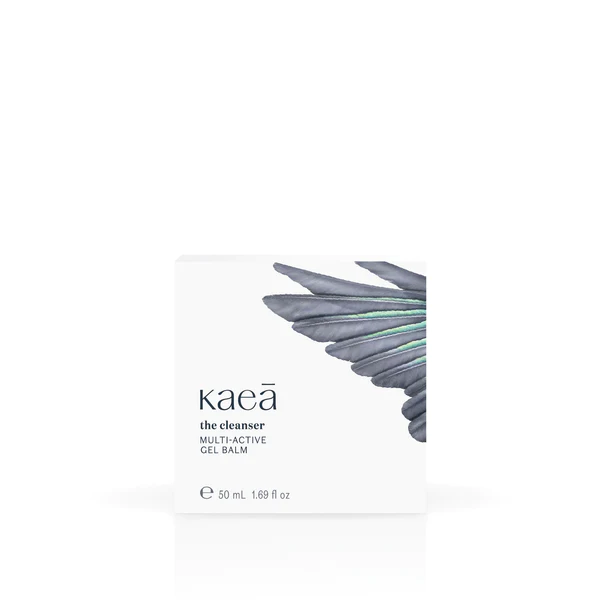 Multi-active gel balm. A 3-in-1 cocooning cleanser removes impurities, melts away make -up and nourishes your skin. Developed with Tahi UMF TM 15+Mānuka honey to actively purify and clean, leaving your skin feeling incredibly refreshed, rebalanced and glowing with vitality.

W: The Cleanser

Kaplan MD Beverly Hills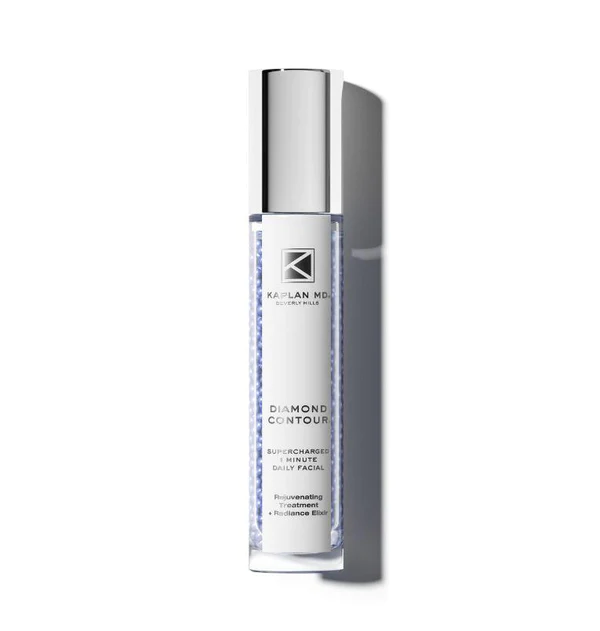 Your NEW first step for flawless, youthful skin! Diamond Contour Supercharged 1 Minute Daily Facial is the new first step in your skincare regimen. The Daily Facial instantly smooths, plumps and rejuvenates the skin for a fresh, radiant complexion. Based on Dr. Kaplan's trademark Diamond Contour Method, the revolutionary new 4- in -1 facial treatment is clinically proven to improve the 4 facets of beautiful skin, Texture, Plumpness, Radiance and Rejuvenation – after just one use! The Result: Beautifully smooth, radiant, silky skin for a youthful glow.

W: Diamond Contour Supercharged 1 Minute Daily Facial

Margaret Dabbs London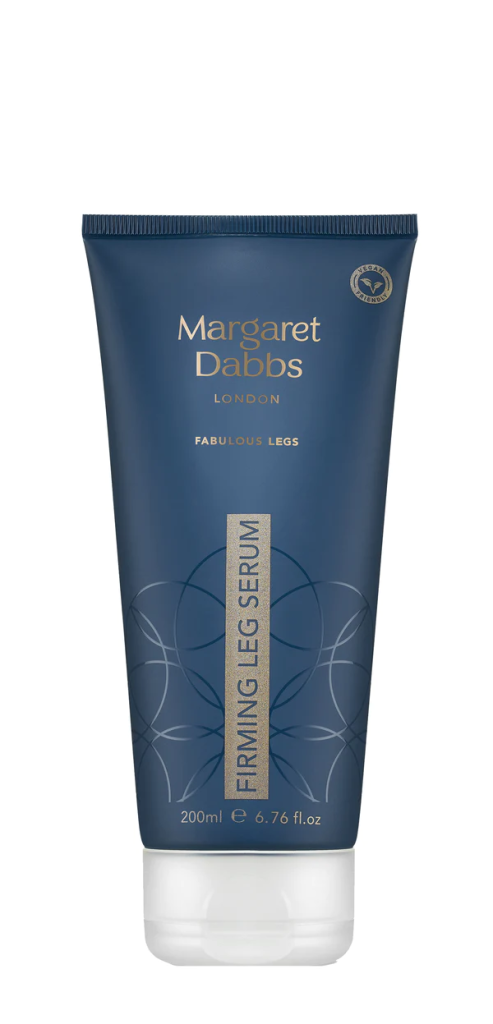 Do want to know the secret to sexy legs. A powerful formulation for the legs containing Legance TM to help reduce water retention and firm the skin while diminishing the appearance of cellulite and V-Tonic which helps to stimulate circulation, aid venous decongestion and relieve heavy legs Also with Zingiber Zerumbet Extract, Argan Oil and Abyssinian Oil, this lightweight, anti-ageing serum gives an instant cooling, energising and illuminating effect, refining the look of legs from the first application.

Me Today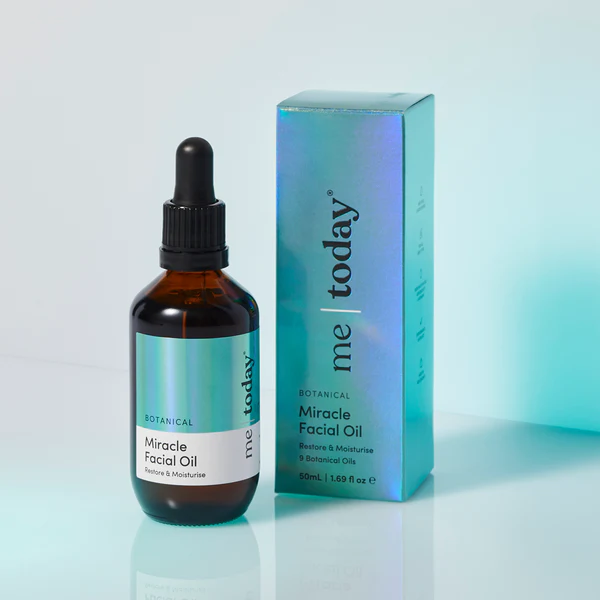 Instead of slowing down, Me Today believes in stepping up and living your best life in your own way. Rich in botanicals, antioxidants and vitamins, it provides vegan and cruelty free skincare formulations along with premium quality supplements using highly absorbable ingredients; effective and easy to swallow.

Noble Isle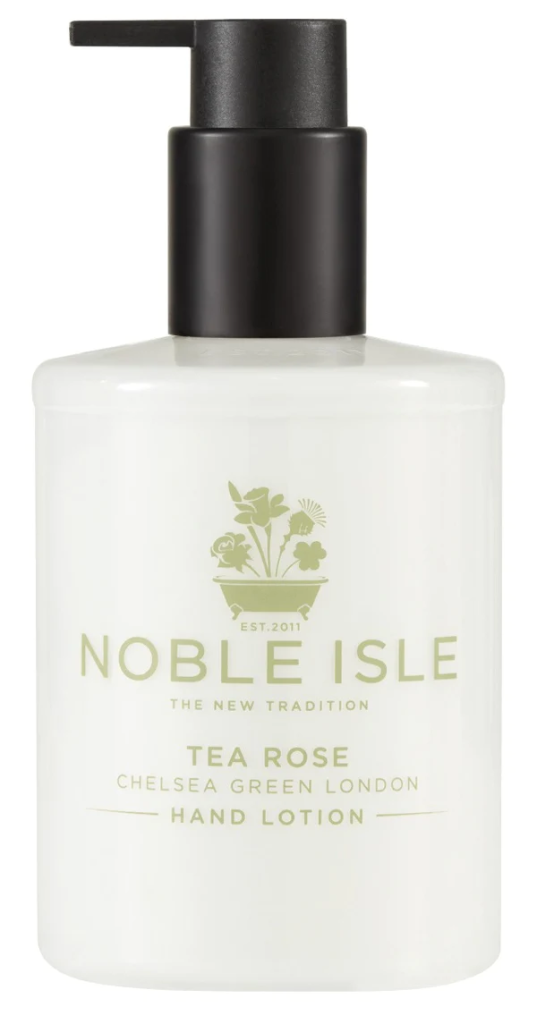 The pure and charming Tea Rose Luxury Hand Lotion protects and softens hands, thanks to the natural extracts of black tea and rose petals, which contains precious natural oils that help lock in the skin's moisture and promote smooth skin. This elegant and sophisticated collection takes inspiration from the British ritual of afternoon tea, a pause, a pleasure, a punctuation mark in the day's affairs.

Noble Panacea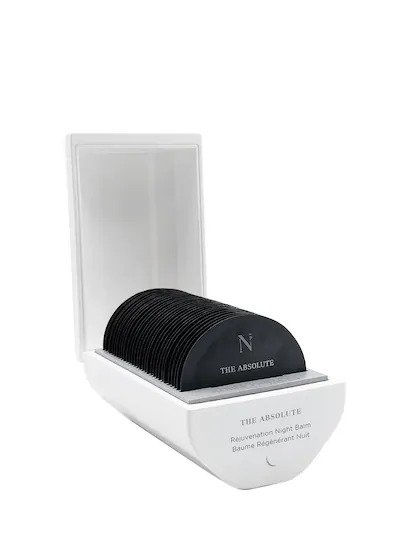 Noble Panacea unlocks the power of nature, beauty, and truth through scientific precision and ingenuity. The highly efficacious, responsible, eco-minded skincare products are completely transparent in creation for unparalleled results. Ultimately, Noble Panacea means 'a universal cure of moral excellence' and through this commitment, products are crafted to lift the spirits and empower people to embrace their most authentic natural beauty for a pure expression of self. The founder, the Nobel Laureate Sir Fraser Stoddart, wholeheartedly believes that scientific discoveries and innovation, such as the brand's Patented OSMVTM Technology, are to be shared and ultimately impact people's lives for the better so that one feels great in their own skin today and beyond.

Coming Soon
Anatome

Support your wellbeing in different challenges through day and night with the power of the botanicals. Sleep: Recovery + Sleep Uplifting: Energy + Strength De-stressing: Balance + Stability Mindfulness: Expression +Confidence Stimulating: Focus + Concentration Antimicrobial: Support + Protection

Coming Soon

Royal Fern Dr Timm Golueke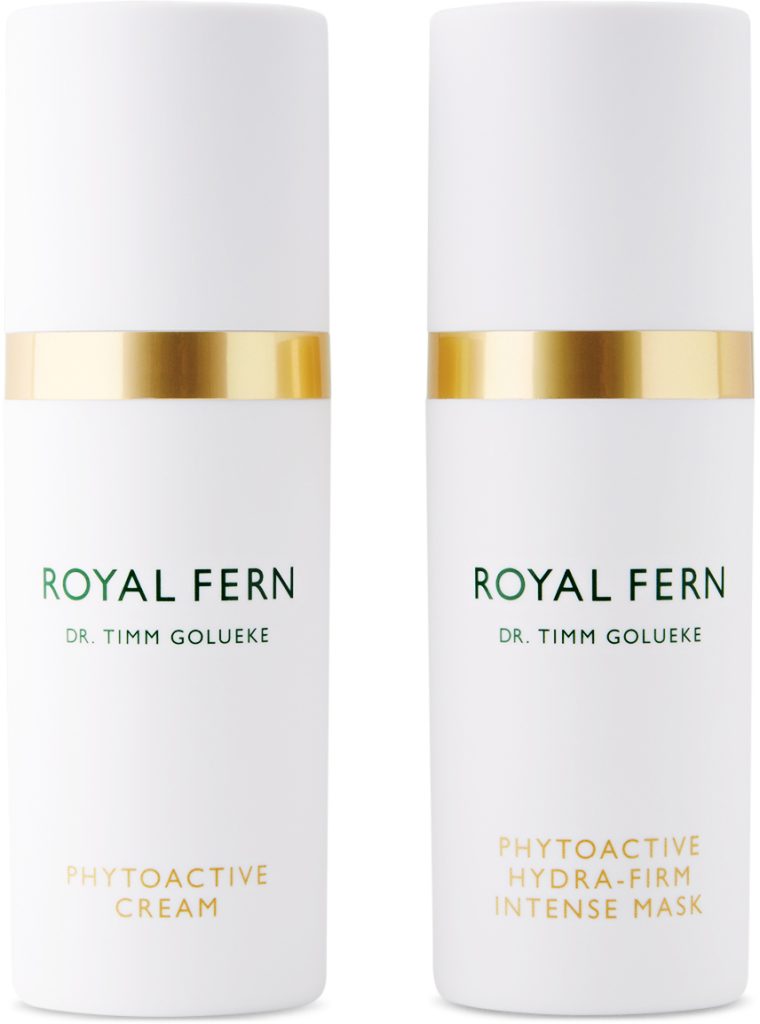 Everything you need for the perfect radiance! This exclusive set contains our two bestsellers Phytoactive Cream and Phytoactive Hydra-Firm Intense Mask in the new and practical 30 ml airless dispenser. The duo immediately provides improved radiance and healthy and beautiful skin.

W: Phytoactive Hydra-Firm Intense Mask (Airless Spender)

W: Phytoactive Cream (Airless Spender)

Seams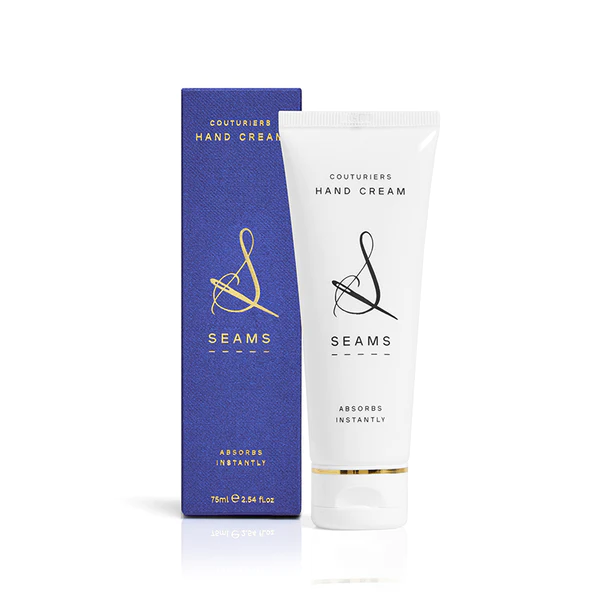 Fast absorbing, non-greasy, luxury hand care for very dry hardworking hands. Seams was launched in 2013 backstage at London Fashion Week where it was hailed as 'the hero of LFW' by the Mail Online, one of the make-up artists then requested Seams for her kit bag on a major movie set and we now look after the hands of cast and crew at ITV and on Netflix sets around the world.

Spotlight Oral Care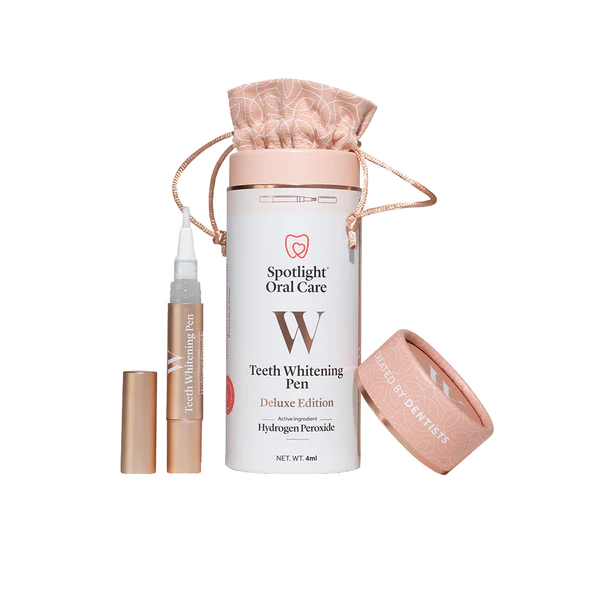 A deluxe edition of the cult favourite teeth whitening pen. The Spotlight Oral Care Teeth Whitening Pen in our signature rose gold colour has an easy-to-use applicator that dispenses a small amount of whitening gel, perfect for whitening your teeth while on the go.

W: Rose Gold Teeth Whitening Pen

Topicrem

A milk specially formulated for the sensitive, dry and dehydrated skins of babies, children and adults. Rich in moisturising, protective and nourishing, this milk intensely moisturises during 24H and leaves a gentle fragrance. Its light texture penetrates instantly for a non-greasy and non-sticky finish. The skin is soft, supple and comfortable.

W: Ultra Moisturising Body Milk 500Ml

Verdilab

Illuminating Micro Exfoliating Mask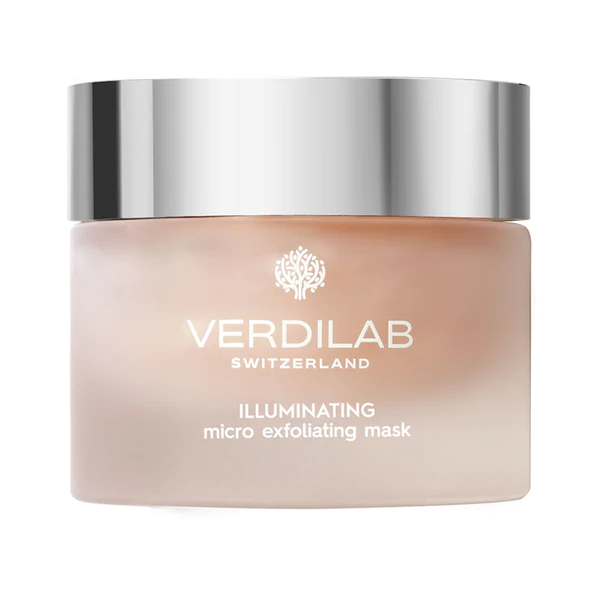 A real game changer in professional cleansing and exfoliation! All natural. Proven to work! An innovative, botanically charged purifying professional treatment that synergistically combines physical exfoliation with the enzymatic exfoliation of gentle biological acids. It gives skin a healthy glow by detoxifying and stimulating cell renewal, ridding skin of dead cells, unblocking clogged pores and reducing their visibility, and rebalancing sebum secretion

W: Illuminating Micro Exfoliating Mask

Polished London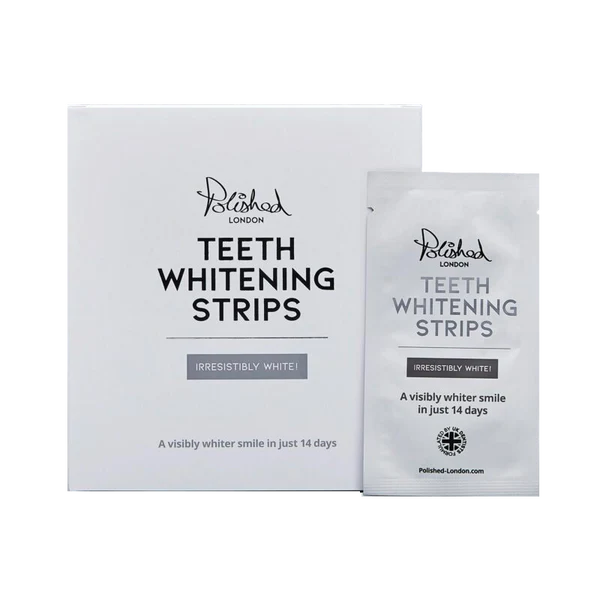 Get the brighter smile you've always wanted with Polished London's multi-award-winning Teeth Whitening Strips.

YESFORLOV

Intimate Moisturising Lubricant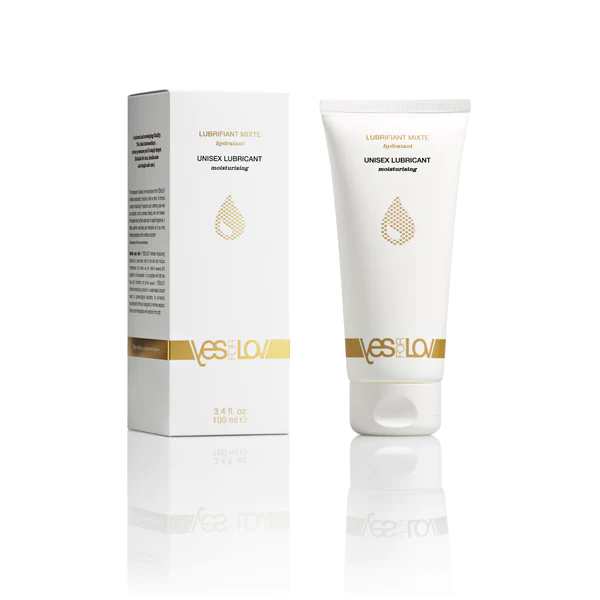 A natural intimate lubricant made in France, fragrance free, with a non-greasy texture, made from purified water and enriched with hyaluronic acid and allantoin.

YESforLOV moisturising combination lubricant amplifies the lubrication of your intimate mucous membranes and is the ideal intermediary in your lovemaking, and while its comfort is unforgettable, it is also easy to forget. YESforLOV Moisturising Mixed Lubricant is made from 99.3% natural ingredients Available in 50ml and 100ml sizes. Compatible with sex toys and condoms.
W: Intimate Moisturising Lubricant
Bare Biology

Skinful Marine Collagen + Vitamin C (Strawberry)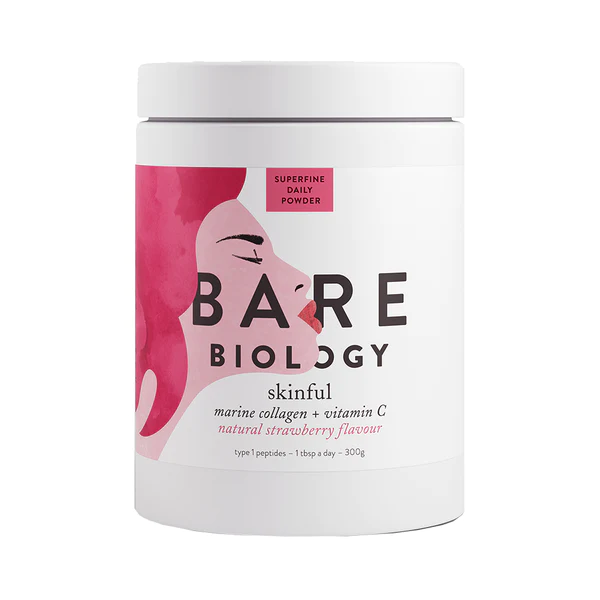 Bare Biology Skinful Marine Collagen Plus Vitamin C has a natural strawberry flavour with stevia, and mixes without any lumps into cold drinks and food. It has a food-based source of vitamin C from acerola. It can be popped in water, juice or yoghurt. At only 19kcals per serving and pure protein, it's great for low-carb and keto diets. Each pot of Skinful contains 60 x 5g servings. Bare Biology recommends 10g daily for the first month & 5g thereafter.

W: Skinful Marine Collagen + Vitamin C (Strawberry)

Hello Day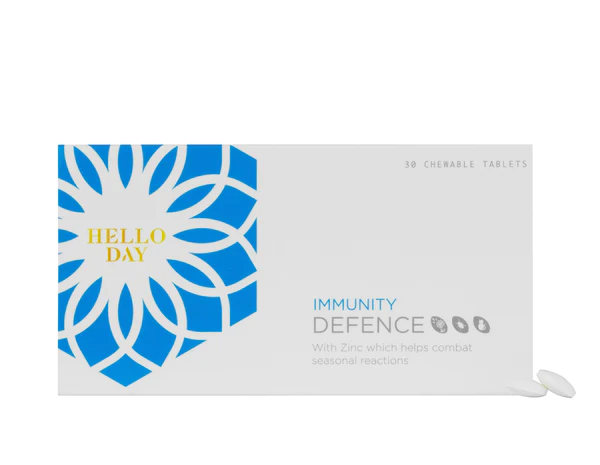 A fast-acting, clinically proven answer to seasonal allergies. Good for all ages, during pregnancy and breastfeeding and has no drowsy side effects. Also helps to reduce eczema patches.

Ora Organic

Beyoutiful Hair & Skin Capsules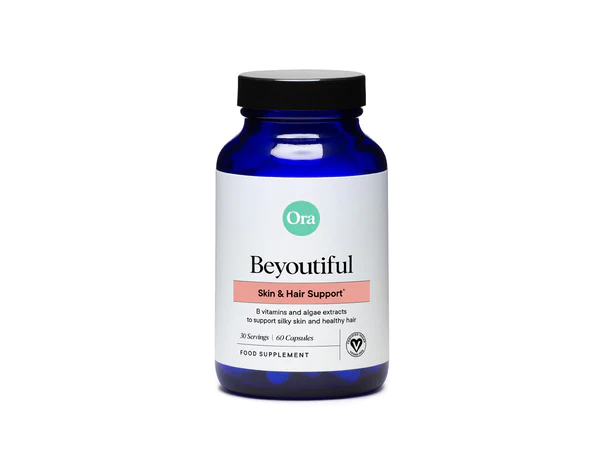 Beyoutiful is a natural hair & skin supplement that contains powerful antioxidant extracts astaxanthin and fucoidan from organic algea and seaweed, B vitamins from organic sprouted quinoa and 1Bb probiotics with proven health benefits for skin. Beyoutiful is designed to help hydrate your skin and support healthy hair growth.

W: Beyoutiful Hair & Skin Capsules
Hormonious Hormonal Balance & Support Capsules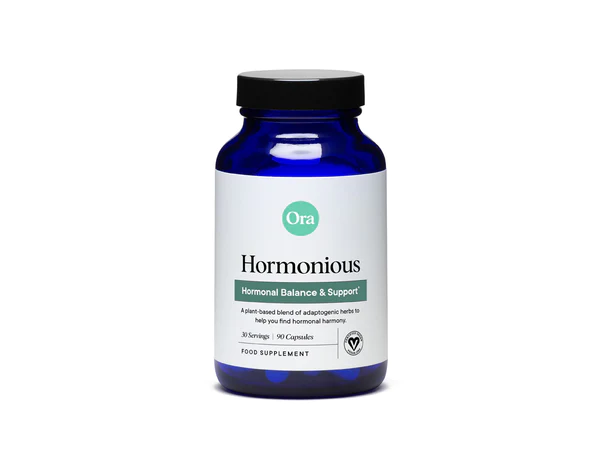 Hormonious is a natural hormone balance supplement containing potent organic adaptogens and food-derived Vitamin C, designed to help you find some hormonal harmony from adolescence to menopause and everything in between.

W: Hormonious Hormonal Balance & Support Capsules

Lady Bugs Women's Probiotic Capsules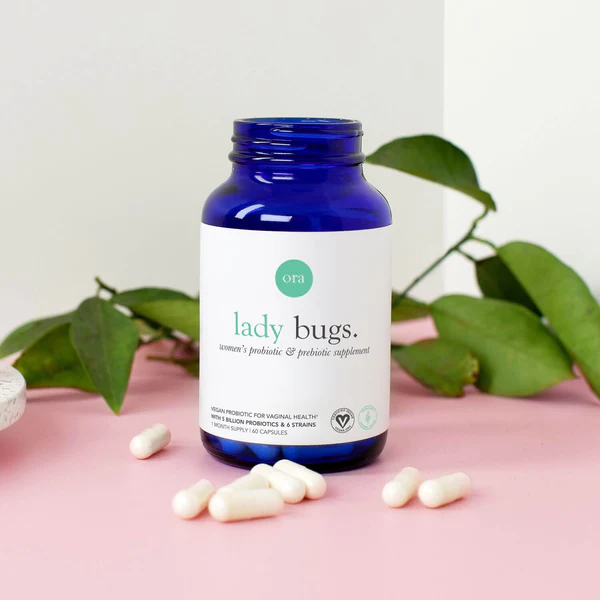 Lady Bugs is a natural and effective women's probiotic supplement designed to support optimal vaginal health. It consists of a blend of six Lactobacillus bacteria strains that help support healthy vaginal flora helping protect against an overgrowth of opportunistic bacteria, like candida, and supporting your urinary tract health.

W: Lady Bugs Women's Probiotic Capsules

Aloe Gorgeous Plant-Based Collagen Boosting Powder – Vanilla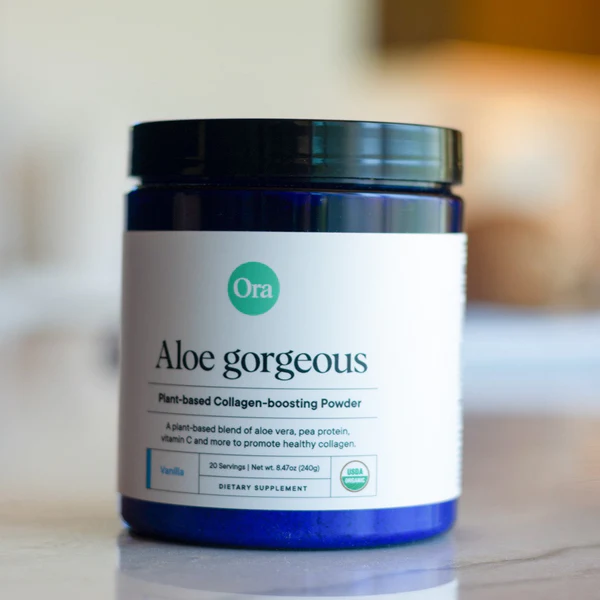 Aloe Gorgeous is an Organic and Vegan Collagen-boosting Powder packed with aloe vera, silica from bamboo, vitamin C from acerola cherry, and vitamin E from sunflowers. Combined, these ingredients are the perfect mix for boosting your body's natural collagen-making ability.

W: Aloe Gorgeous Plant-Based Collagen Boosting Powder – Vanilla

W: https://johnbellcroyden.co.uk/products/phyto-phytophanere-dietary-supplement-for-hair-and-nails
Phyto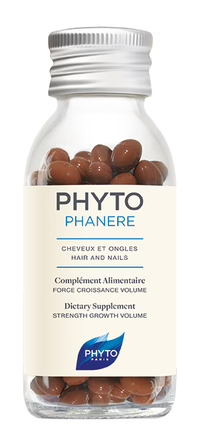 Each daily dose provides all the nourishing vitamins, essential fatty acids and antioxidants needed to promote healthy hair growth, strengthen nails, illuminate skin and fortify lashes. Hair regains its density and shine. Each daily dose provides all the nourishing vitamins, essential fatty acids and antioxidants needed to promote healthy hair growth, strengthen nails, illuminate skin and fortify lashes. Hair regains its density and shine.
W : Phytophanère Dietary Supplement for Hair and Nails

Meno active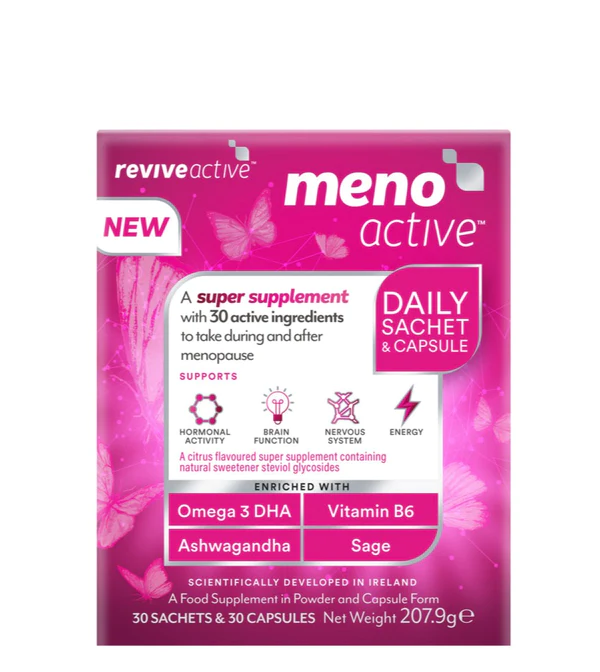 Super supplement was formulated after 18 months of extensive research by specialists in various field of nutrition and science. With a scientific blend of 30 active ingredients, delivered in a unique daily sachet and daily capsule combination. Each daily dose contains 3 Plant Extracts, 4 Digestive Enzymes, 350mgs Omega 3 DHA, 3 different strains of Live Friendly Bacteria and 19 Vitamins and Minerals.

W: Meno Active
Samaya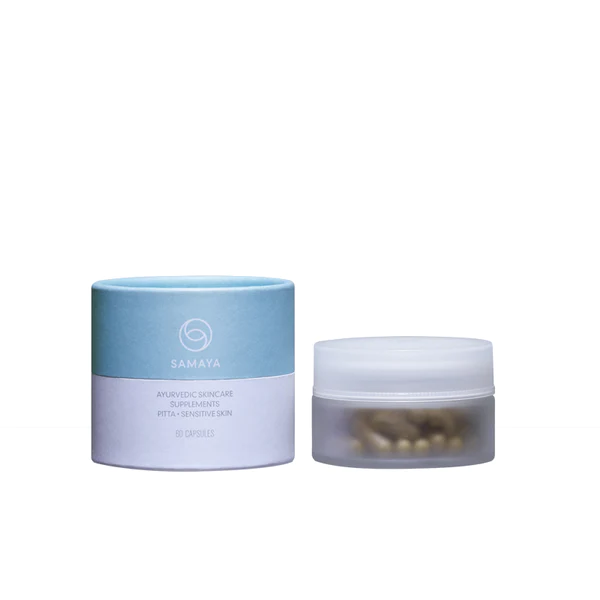 A unique blend of powerful all-natural Ayurvedic and proven active ingredients to support healthy, youthful -looking and radiant skin from within as part of your daily skincare routine. Authentic Ayurvedic herbs combine with Hyaluronic Acid, CoQ10, Vitamin E and Vitamin C to promote the formation of collagen in your skin, help tissue repair, strengthen your immune system and combat tiredness and fatigue.

Solgar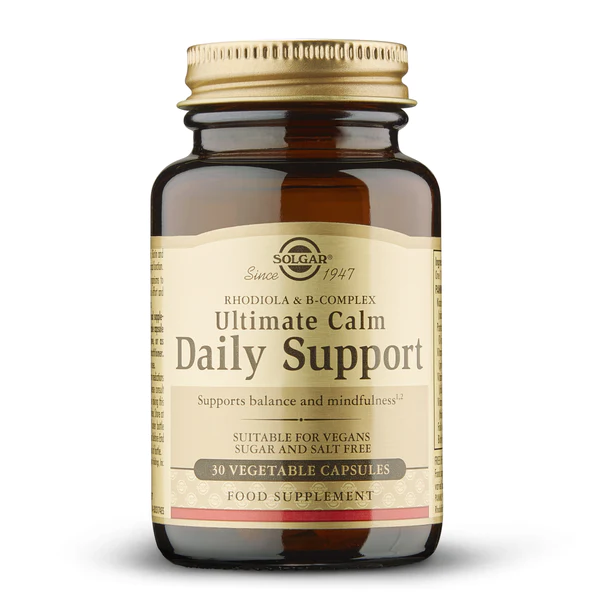 Designed to build your resilience to the stresses of modern life and to support your state of mind. This unique formula contains two scientifically studied ingredients – a naturally sourced B-complex (PanmolTM B-Complex) and a standardised rhodiola extract (RhodiolifeTM).

W: Ultimate Calm Daily Support

Vida Glow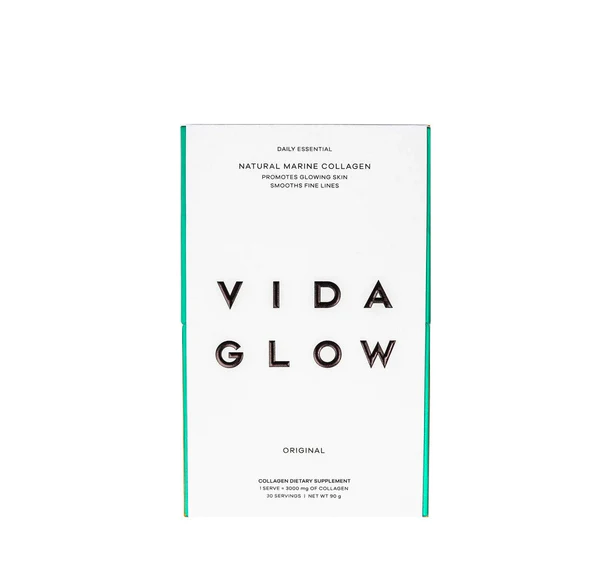 Vida Glow Natural Marine Collagen is a daily essential for younger looking skin, thicker hair and stronger nails. Made from sustainably sourced fish skin, the collagen peptide supplement supports the natural ageing process by stimulating your own production of collagen. It's been activated to boost absorption (meaning your body can actually put it to use). As part of your streamlined beauty routine, Natural Marine Collagen is clinically proven to smooth fine lines and wrinkles, increase skin firmness and enhance skin elasticity. So every dose is powerful, effective and simple.

W: Natural Marine Collagen Sachets Original

Wild Dose

A Dose for Bloating – Blister Pack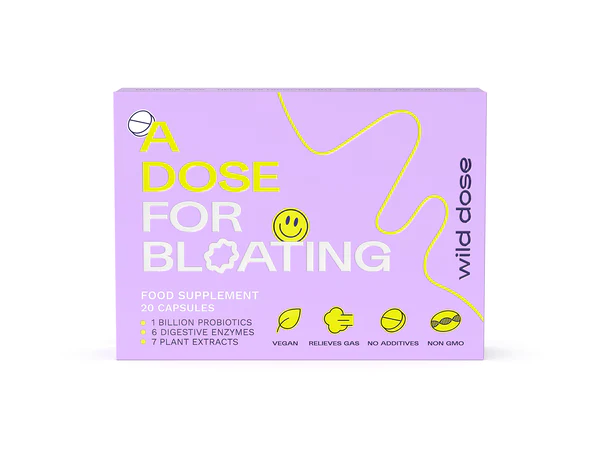 A rapid relief remedy formulated to beat bloating and aid gas relief quickly. Packed with 1 billion probiotics, a proprietary enzyme complex and 7 plant extracts which help contribute to normal digestion. Plant-Based, vegan, gluten- free and suitable for even some of the most sensitive tummies. No more uncomfortable meals, no more lying on the floor with your knees to your chest. Bloating has met its match in the form of this pocket-sized remedy.

W: A Dose For Bloating – Blister Pack

Cherry Night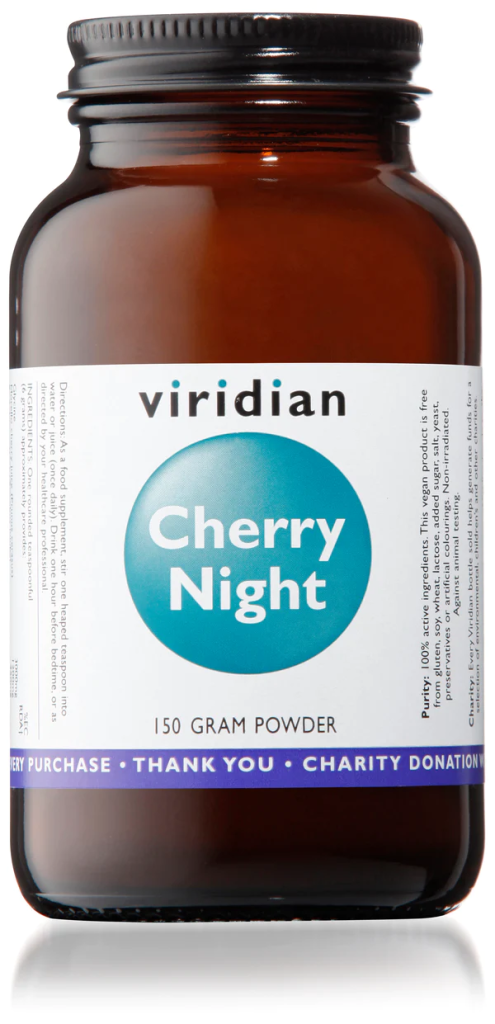 A nutritional nightcap of ingredients including Cherries, Dates, Glycine and Magnesium. Magnesium contributes to electrolyte balance, nervous system function, normal muscle function, normal psychological function and the maintenance of normal bones and teeth.