Light after lockdown the world faced one of the biggest most challenging pandemics in history. This was a difficult time but we saw beauty in humanity the key workers who were walking angels, we owe them so much. Pictures of rainbows adorned every-ones windows. Even though it was very hard the world did their best to remain positive, as they knew the storm will pass and the sun will shine.
As we spent more time at home 'social distancing' staying in became the new going out! I would like to share with you part 2 of some amazing brands we can all use at this time and beyond as we slowly come out of lockdown these brands will help you with your wellbeing, beauty routines, fashion tips, beauty accessories and lots more. We made it together little by little the world is opening up to a new norm. These brands will see you through this un-precedented time and will become a firm addition to life in lockdown and beyond.
Wellbeing
Maison Sybarite
Don't underestimate the power of smell especially in this season, fragrances can instantly raise your mood and evoke memories. I was introduced to a luxury French new perfume line called Maison Sybarite, offering the first-ever water-based fine fragrances, proudly leading the next generation of perfume towards clean beauty, launches. This innovative, luxe brand is alcohol-free, non-sticky, persistent, and committed to quality, safety and sustainability using environmentally friendly methods. A fragrance line geared toward a health and eco-conscious consumer.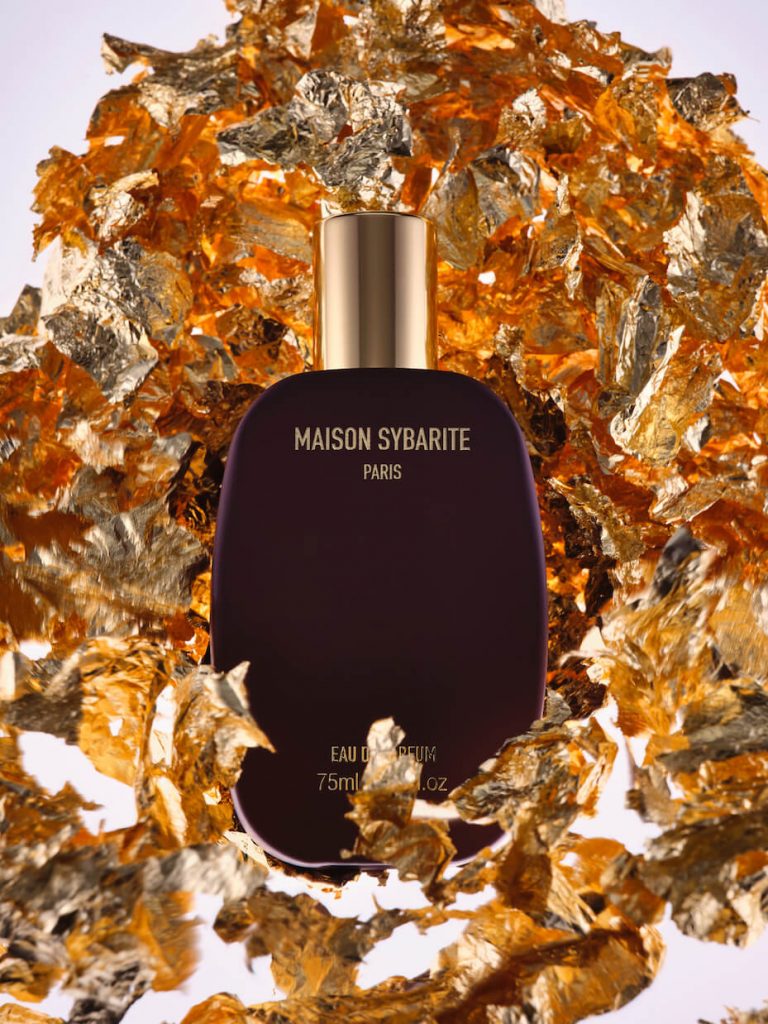 Maison Sybarite tapped famous French master perfumer, Antoine Lie, the collection offer three distinguished scents (720, Opulent Wood, Bed of Roses). Holding a diploma in chemistry and reputed for his avant-garde approach, Lie is a true artist of his craft, who is behind some of the most coveted scents in the industry including Armani Code/Black Code, Versace Crystal Noir, Tom Ford Café Rose to niche perfumes such as Cire Trudon's BRUMA, Puredistance Black, and RIEN by Etat Libre D'Orange. With Maison Sybarite's aspirational vision and Antoine's perfume mastery, Maison Sybarite's "Eau de parfum" collaborative collection is both rare and bold. Maison Sybarite free of ethyl alcohol; chemical solvent and texturing agents; not tested on animals.
Crafted by French master perfumers, Maison Sybarite offers four sophisticated gender-neutral scents with ingredients that create a phenomenal hybrid of woody and freshness. Their clean and opulent fragrances are long-lasting, full-bodied, and evoke feelings of confidence and empowerment; perfect for everyday use, whether it be applied before work, after a yoga class or as a self-care regime before bed.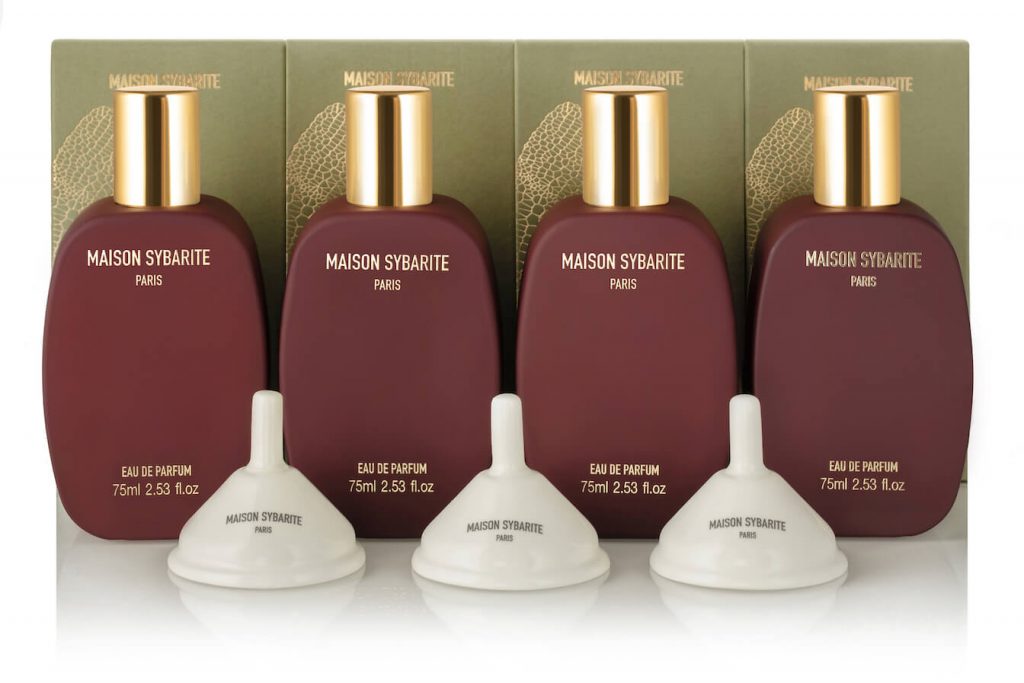 Whilst we are at home make sure you pamper yourself with the next generation perfume line, you don't have to be going out as an excuse to smell like the king and goddess you are. I was instantly seduced by the fragrance called 'Bed of Roses' beautiful luxury notes such as Rose and Cedarwood, Patchouli it will leave you feeling like you are laying on a bed of roses.
Maison Sybarite Collection
Opulent Wood- This liquorous, full-body concoction has an unparalleled voluptuous feel, with warm notes of sandalwood alongside the dry notes of cedarwood, creating an alluring woody base. Notes include nutmeg, black pepper, saffron, orange blossom, ylang-ylang, prune, cedarwood, sandalwood and leather. Woody, leathery, warm, spicy, bewitching, exotic.
Bed of Roses- This feminine blend is a sensual and sparkling combination of elegant fresh bergamot with an added hint of saffron. Notes include saffron, cardamom, mandarin, bergamot, rose, orris, cedarwood, patchouli and tolu. Intriguing, woody, powdery, sensual, addictive.
Spicy Calabria- This fragrance fuses orris and black pepper with oud in a very subtle and powder sillage. Notes include bergamot, ginger, limette, wormwood, orris, oud, black pepper, patchouli, cedarwood and labdanum. Citrus, spicy, woody, leathery, velvet and warm.
The Travelwrap Company
Niamh Barker created Travelwrap she wanted something more elegant than a 'travel shawl' or 'travel blanket'. 'Travel wrap' came to Niamh whilst she was cooking Sunday lunch. And so The Travelwrap Company was born.
The Travelwrap Company are giving back (during lockdown) running this wonderful campaign. The Travelwrap Company are giving away a cashmere wrap once a week to a nominated healthcare worker or carer bravely working on the frontline. Customers can send in their nominations for their heroes to receive a virtual hug and a gift of one of these gorgeous wraps.
To nominate someone deserving, people can simply visit the link below.
For so many of us, the lockdown has meant we are now indoors all day long and juggling our lives, our jobs, and our families. We are no longer reaching for our tried and tested work wardrobe for the daily commute, but we still want to be cosy, relaxed and to feel pulled together for those impromptu calls or scheduled online meetings.
The Travelwrap Company's selection of beautiful cashmere wraps and shawls are the perfect luxury isolation accessory in this challenging time. These wardrobe heroes add a little bit of indulgence to your day and strike a balance between looking both professional and comfortable. Drape over your shoulders at your desk or use as a neck scarf to wrap up warm outside for your daily exercise. These wraps are smart investment buys that you can wear time and time again, long after normality resumes.
Each piece is crafted from pure, sustainably sourced Mongolian cashmere in Scotland by cashmere experts, Johnstons of Elgin. The colourful spring colour palette of sunshine yellow, coral, mint and teal are guaranteed to lift your mood.
Giesswein
Founded as a family business, Markus and Johannes Giesswein have been dealing with wool since childhood. Giesswein only hand-pick wool qualities according to high ethical and ecological.
I am very excited about the Giesswein brand its affordable luxury which all the family can enjoy in this unprecedented climate. Sustainability is part of Giesswein production 0% scraps, up to 90% recycled water in production and 100% use of renewable resources. They also 100% support a no mulesing process and animal ethicacy standard meaning happy sheep! The brand supports recycling materials and packaging they take sustainability very seriously.
Comfort and quality are two of the things I look for when choosing a lifestyle and fashion product. Giesswein offers two products that have made my life under lockdown so much more comfortable and I intend to make Giesswein part of my life whilst in lockdown and beyond.
Lambskin House Shoes
GLOGGNITZ
These trendy house shoes, made from real lambskin, are an absolute eye-catcher. In addition to their cosy warmth and especially attractive look, these lambswool house shoes also strengthen the foot. Their sole is made of extra-soft, high-quality leather and their active cushioning midsole (which features an anatomically formed footbed) helps to keep your feet healthy. It felt like I was floating on air the first time I slipped my foot into these very cosy slippers. I must warn you, you might forget you have them on. Let's just say I almost found myself heading to my door one afternoon, they felt like a second skin. These very comfortable house shoes and come in ocean blue and pearl white a perfect addition to home life.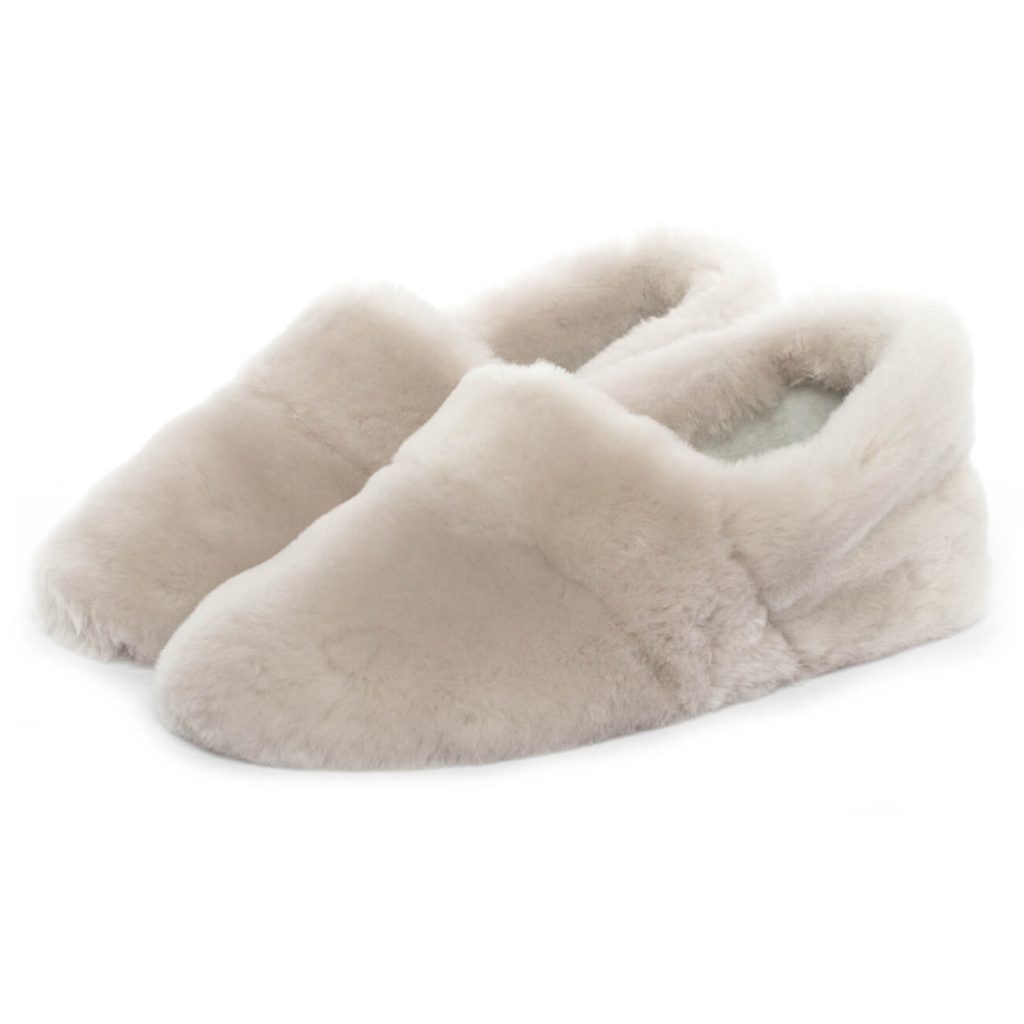 W: Giesswein Lambskin Women Slippers.
Merino Wool Knit Trainers
These natural wool knit trainers have been a game-changer for walks in the parks and at home fitness classes. These trainers are very special made from merino wool they have all the merino wool benefits: temperature-regulating, and quickly wicks moisture away from the foot, antibacterial and odour resistant, lightweight, water-resistant and can be worn sockless! The interchangeable Comfort Foot Bed and ultra-light sole made of EVA guarantee maximum comfort. The Perfect Fit System from Giesswein makes sure that your shoe will have—you guessed it!—the perfect fit. I am very happy with my merino wool knit trainers they are stylish a great selection of colours, comfortable, light, flexible, and a bonus machine washable (cold water, delicate wash and no! fabric softener) they will be good as new.
W: Giesswein Merino Wool Knit Trainers.
Please use the discount code PRINUK-10 for 10% off the website.
Skincare, Beauty Treatments and Accessories
AKT
The Deodorant Balm
Coming from the creative industry I was very excited to learn about this new brand I love the story behind this brand. A deodorant inspired by London's west end AKT was created by two West End leading men, Ed Currie and Andy Coxon in their Kitchen.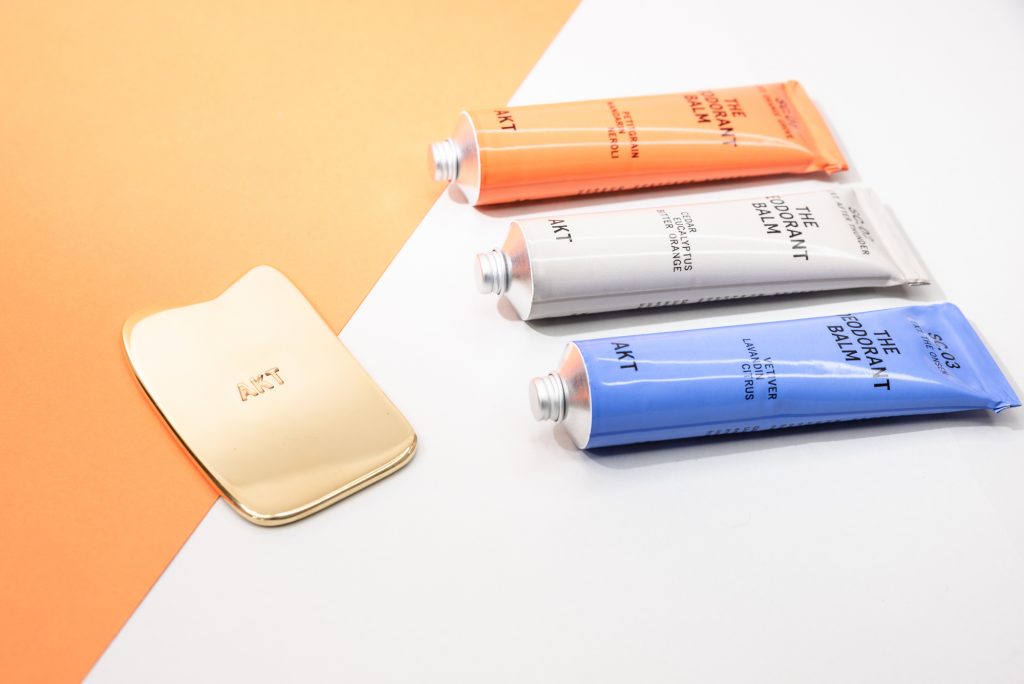 It began in 2015 when they were working together in a West End show. The ultimate problem performing eight shows a week, under hot lights, is keeping fresh and dry.
Nothing worked for them (and they tried EVERYTHING) three years later after formulating and researching they finally created a clean natural deodorant that performs. ARK was born to perform.
I tried The Deodorant Balm Vetiver Lavandin Citrus, I have never tried a deodorant like it, I did a 45min spin class to test it out and wow it is without question life-changing. Plastic-free, aluminium fee, no staining, non-air polluting, plastic-free packaging and cruelty-free. The enriched blend of fragrant botanicals, shea butter, coconut oil, calendula oil, vitamin E and Deo-Barrier Complex keeps you feeling dry and confident all day long.
W: AKT Deodorant Balm – Orange Grove.
W: AKT Deodorant Balm – The Onsen.
W: AKT Deodorant Balm – After Thunder.
AKT Applicator
The underarms are one of the most sensitive areas of the body with a high concentration of lymph nodes. The applicator is inspired by the Chinese practice of Gua Sha. It's designed to encourage microcirculation and lymphatic drainage around your underarms, chest, and neck, which can help to relieve tension, boost immunity, and energise your body. It is made of premium brass and has natural anti-microbial properties. It's your new daily Akt of self-care!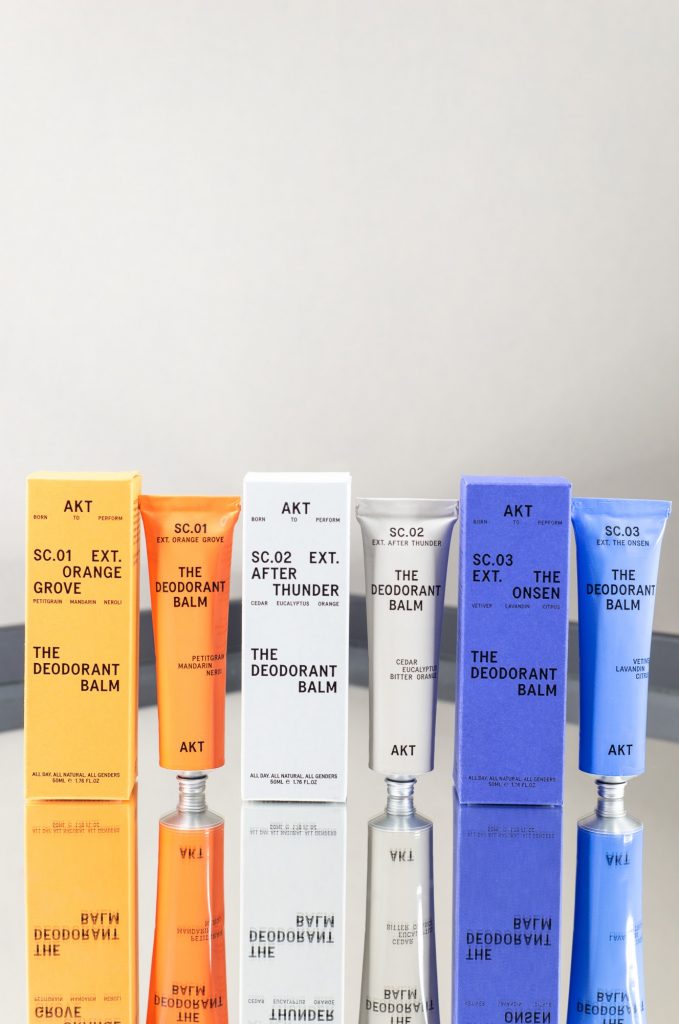 Bronnley's new Rose Collection
Be treated like Royalty and treat yourself to Bronnley Blooms luxurious Rose collection. Luxury British Soapmakers since 1884, Royal Warrant holder, Bromley rolls out the pink carpet for the arrival of its luxurious new Rose collection. I tried the soap and perfume beautifully scented delicate and enchanting a real treat I truly felt like a queen.
You will be spoilt for choice the collection offers heavenly soaps, Eau De Toilette and limited edition gift set including moisturiser and shower gel, this is the perfect at-home indulgent experience with aromas that will evoke memories that will last a lifetime.
The new Rose collection is like stepping into a fresh fragrance of a bouquet of roses, leafy green top notes, geranium, honeyed spice with reflections of delicate white musk. Bronnley Rose collection will make staying at home much more bearable as your abode smells like a country retreat.
Bronnley Rose Triple Milled Soap
Highly fragranced with real perfume, each soap is triple-milled so it lasts up to three months. Enriched with shea butter to help cleanse, nourish and moisturise the skin, Bronnley's Rose Triple Milled Soap creates a luxurious lather that lasts.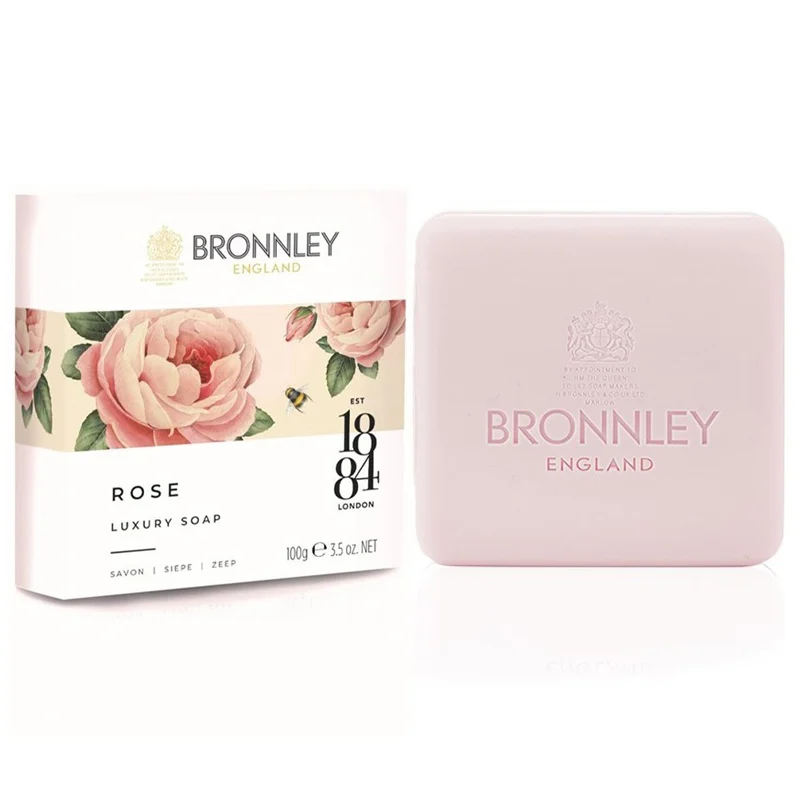 Bronnley Rose Body Indulgence Gift Set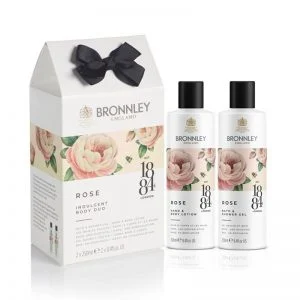 Pamper loved ones from head to toe with this luxurious shower gel and body lotion duo. Wrap skin in layers of enchanting fragrance, as natural moisturisers and cleansers gently help care for the skin. Beautifully packaged a stunningly illustrated gift presentation box.
W: Bronnley.co.uk.
Fade Out's Advanced Even Skin Tone collection
My skin took a hit whilst in lockdown breakouts and sadly marks on my skin as a result. There is nothing like a confidence boost and I found it when using Fade Out advanced skin tone collection. Please be patience Fade Out is clinically proven to brighten and even skin tone in 4 weeks it works.
Comprising a trio of transformative formulas – including a day, night and eye cream – Fade Out's Advanced Even Skin Tone collection improves the appearance of uneven skin tone, combatting dark spots and hyperpigmentation often caused by pollution, ageing and UV exposure.
Blending an intelligent mix of science and nature, Fade Out's Advanced Even Skin Tone collection is expertly crafted with skin-brightening niacinamide, proven to reveal a more radiant and luminous complexion in just 28 days.
Advanced Even Skin Tone Day Cream SPF25
Fade Out's Advanced Even Tone Day Cream contains active ingredients to brighten and even skin tone, whilst improving skin hydration levels to reveal a more radiant and luminous complexion in just 28 days.
Every day, your skin is exposed to environmental factors, UV radiation and the inevitable ageing of our skin, all of which can result in dull, uneven skin tone and pigmentation (dark spots or patches on your skin).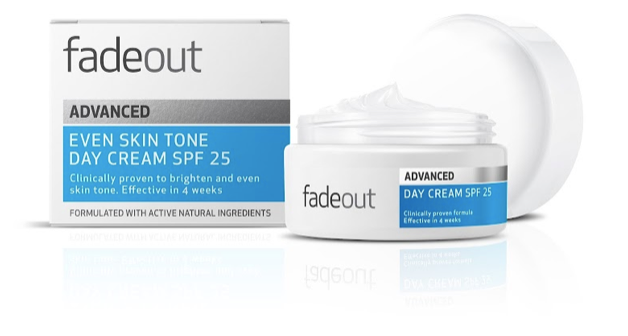 Fade Out uses the power of effective ingredients including skin-brightening niacinamide and naturally occurring AHAs which exfoliate dull skin cells. Maximised by natural extracts of liquorice and mulberry, this helps to help reduce the appearance of dark spots while retaining moisture to keep skin hydrated. The result? a more radiant, luminous and even skin tone.
With SPF25 and UVA/UVB filters, Fade Out's Advanced Even Tone Day Cream also provides SPF protection against the harmful effects of the sun.
Advanced Even Skin Tone Night Cream
Offering overnight care, Fades Out's Advanced Even Skin Tone Night Cream cleverly fuses science with nature. This enables the cream to brighten and even the complexion, whilst enriched oils create an overnight repair system to restore natural suppleness and boost skin hydration levels.
Every day, your skin is exposed to environmental factors, UV radiation and the inevitable, ageing of our skin, all of which can result in dull, uneven skin tone and pigmentation (dark spots or patches on your skin).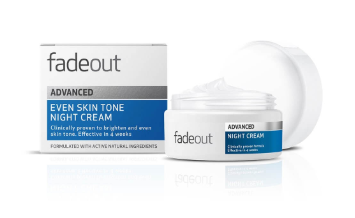 Fade Out uses the power of effective ingredients including skin-brightening niacinamide, AHAs and natural extracts of rosehip seed oil and sacha inchi oil to improve the appearance of dark patches, gently remove dull, dead skin cells, and to nourish the skin whilst you sleep. Wake up to hydrated, radiant and beautiful skin in just 28 days.
Advanced Even Skin Tone Eye Defence Cream SPF25
Completing the trio is Fade Out's Advanced Even Skin Tone Eye Defence Cream, helping to hydrate and instantly illuminate tired-looking eyes. The new and improved formulation contains active peptides to reduce the appearance of dark circles, puffiness, fine lines and wrinkles in just 28 days.
Your eyes are delicate and require expert care. Pollutants, ageing, lack of sleep and genetics can contribute to unwanted eye bags and fine lines which can make you look older than your years.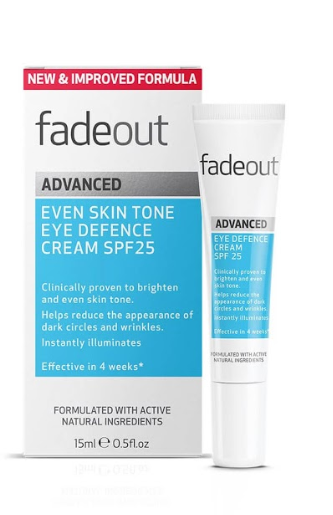 The rich and nourishing Eye Defence Cream is formulated with skin-brightening niacinamide, Haloxyl™ to lighten dark circles around the eye and reduce the appearance of fine lines and wrinkles, plus hyaluronic acid to plump and hydrate.
With added SPF 25 and UVA/UVB filters, Fade Out's Advanced Even Skin Tone Eye Defence Cream protects against the harmful effects of the sun.
Vanicure time!
Beauty regimen for the V (the V-where we wax, shave, sugar, laser or just trim) these products are not only luxurious but are perfect for your lower region. Say goodbye to ingrown hairs, red bumps, dry patches and hello to skin that is smooth radiant and soft to the touch. Clean beauty made with Scandinavian ingredients Arctic, cloudberry, Bilberry, Elderflower, Lingonberry, Rose Hips and Sea Buckthorn. No Fragrance, No Parabens, No SLS, Dermatologist and Gynecologist tested.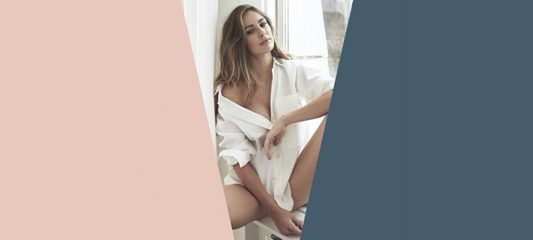 VV Cream
Gentle Wash Cleanse, the ultimate beauty wash for the perfect V. Very fresh feeling for the entire intimate area, 98% natural ingredients, Antibacterial and adds Hydration to the skin, Anti-Inflammatory properties, soften and protect and non-drying ph balanced. It's like a premier experience for the perfect V.
Beauty Sheets Cleanse
Individual Beauty Sheets to cleanse, refresh and pamper throughout the day whilst on the go. Antibacterial and hydrating reduces redness, non-irritating great after a workout and before and after some heated play with the one you love.
Beauty Mist Cleanse
Refreshing Beauty Mist of the perfect V, refreshes, neutralises order with a fresh natural scent-Rosa Damascena flower water, antibacterial, hydrating, soothing and non-drying.
Shades of V Luminizer
Beauty Highlighting Cream for the perfect V
Highlight, Soften and Illuminate, adds luminosity to the bikini area and great use for all over the body, soothes and moisturizes evens skin tone and helps maintain skin elasticity.
The beauty regime for your V will be the perfect pampering experience whilst in lockdown and beyond.
W: The Perfect V.
No Mo-Stache & No Mo-Unibrow & No Mo-Bush
Never get caught out again, cold salons, waiting in line and trying to get an appointment meet the world's first portable waxing kits these have been a god-sent whilst in lockdown and you will carry around these little beauties as we slowly come out to play.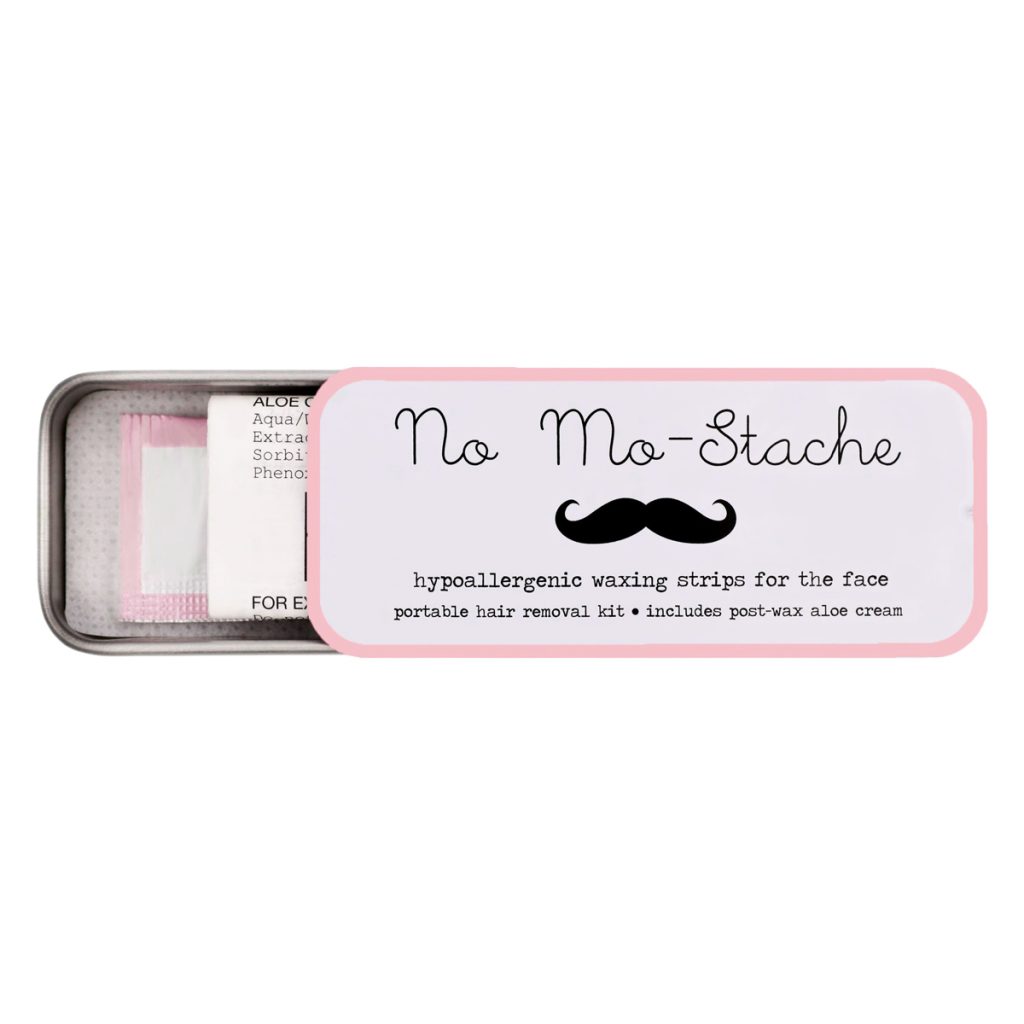 Smooth gel wax heats up easily with the hand friction, post-wax aloe creams eliminate stickiness and restores the skin. Travel-sized, moustaches, bush and unibrow this little rocket pocket has you covered.
W: No Mostache.
Donna May London
Professional TV make up artist, Donna May proudly presents her exciting new range of Beauty Bars for face body and hair.
The multi-use beauty bars are 100% pure and natural cruelty and animal-free. I tried the Cloves bar and it was like a spa in a beauty bar.
Cloves
The cloves beauty bar contains natural antiseptic, antibacterial and anti-inflammatory properties that invigorate and calms the skin.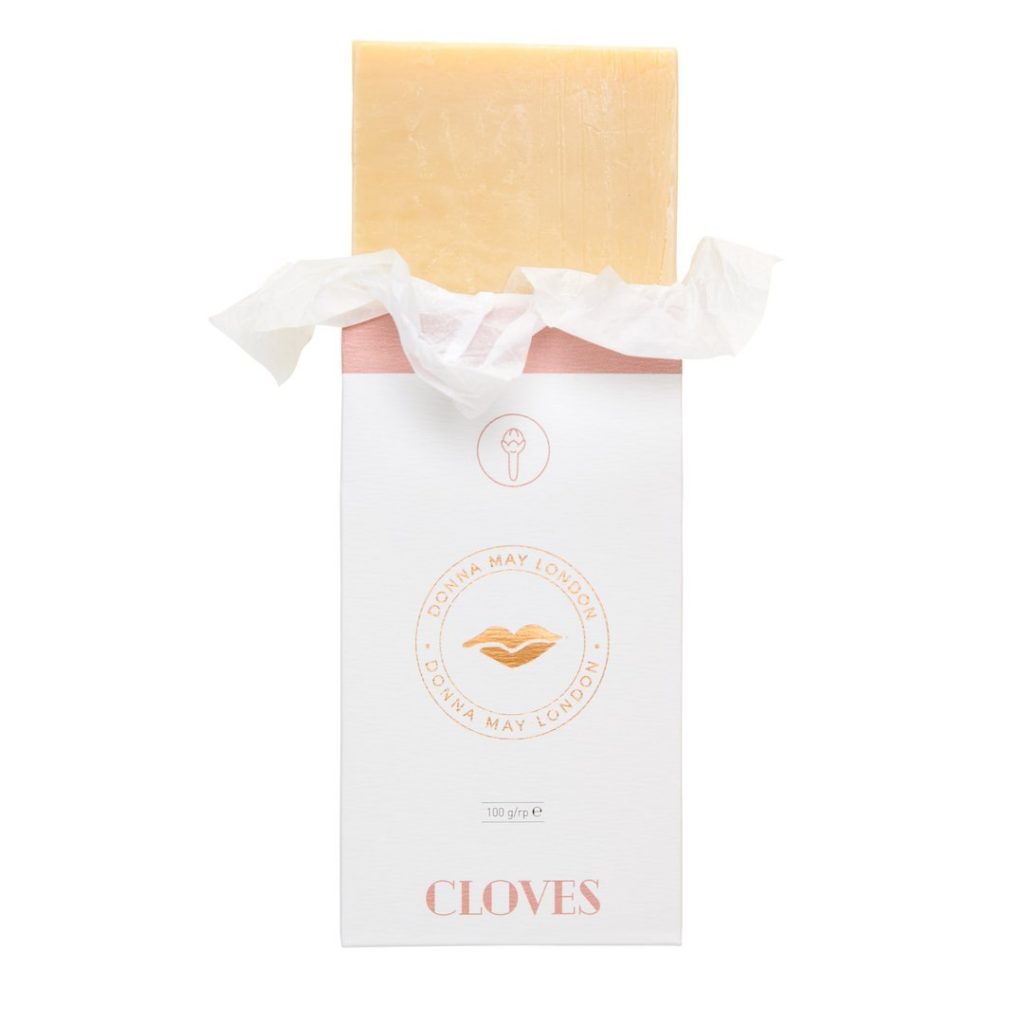 Recommended for Dry Skin, it can help to heal stubborn acne and skin cracks and can also be used to reduce cellulite on your hips and legs.
The other beauty bars in the range:
Chamomile
Chamomile has traditionally been used for its calming and relaxing effect, our Beauty Bar embraces these properties and is pure enough for even infant skin. The natural antibacterial and anti-inflammatory properties within the ingredients help to heal most common skin disorders, such as eczema and cracked skin. It can also be used to eliminate under-eye bags, dark circles and puffy eyes.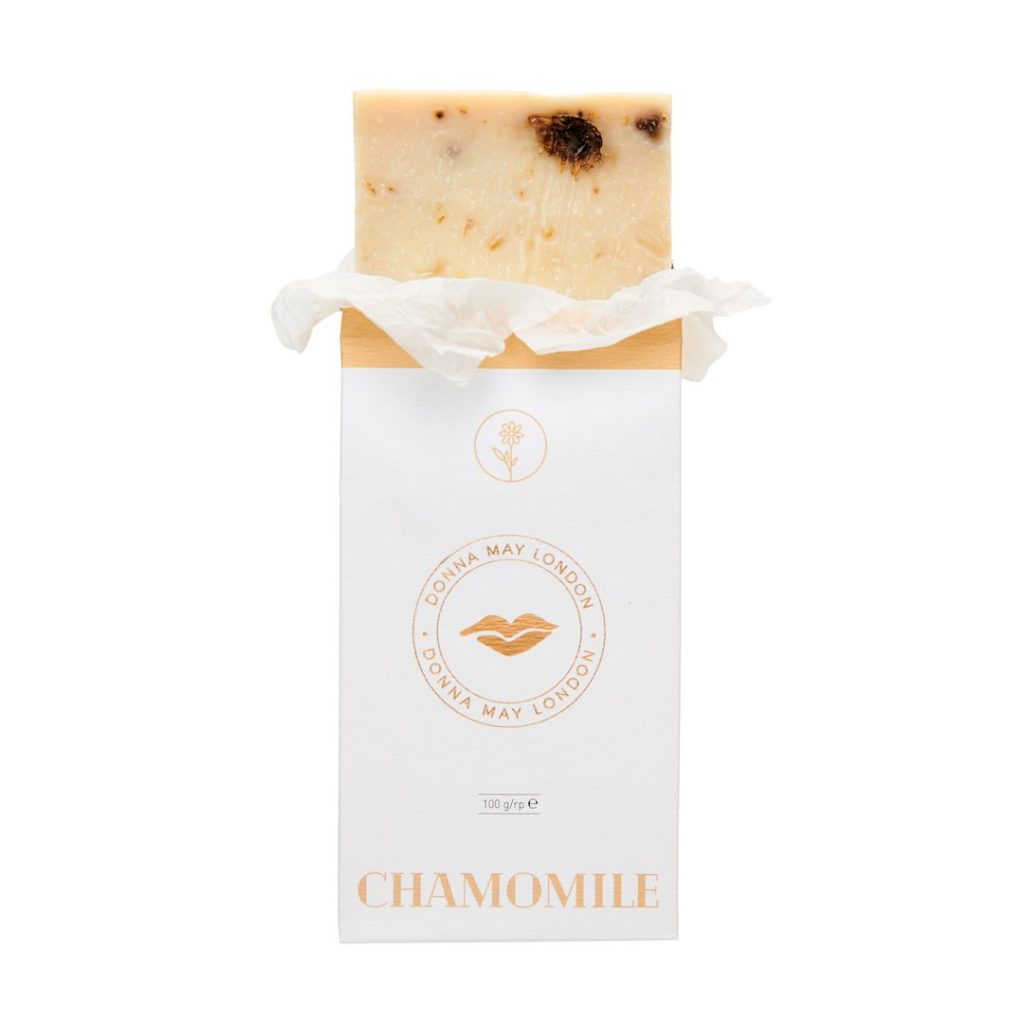 Clay
Our 100% Natural Clay Beauty Bar has a firming and invigorating effect, with excellent exfoliating properties, helping to remove dead skin and provides a thorough skin cleansing experience. Clay is highly effective in treating acne and helps to remove blackheads, redness and oily spots.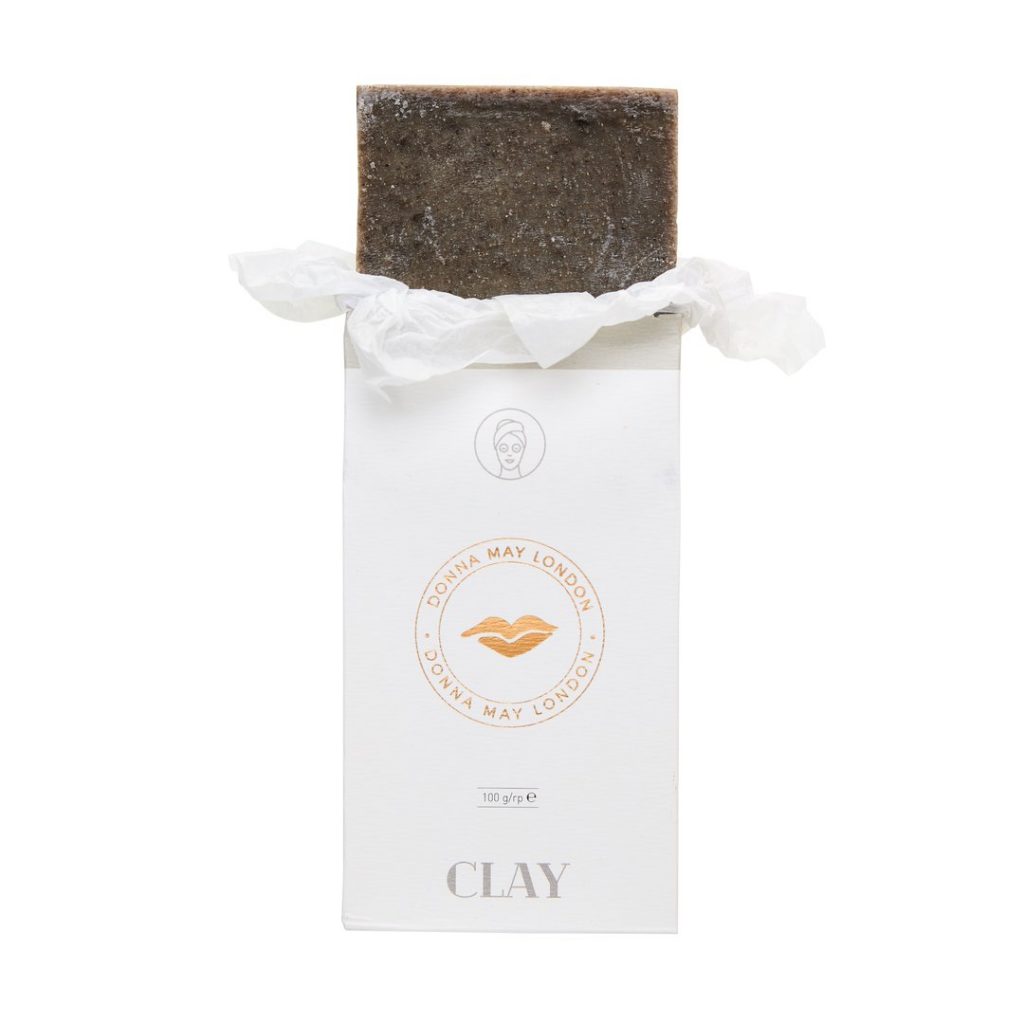 Eucalyptus & Poppy Seed
Our Eucalyptus & Poppy seeds this Beauty Bar gently exfoliates the skin, open pores and cleanses blackheads. Its fresh and tangy fragrance alone repels bacteria and when used in a hot shower, the eucalyptus oils can ease breathing. This beauty bar also helps to restore split ends a great all-rounder.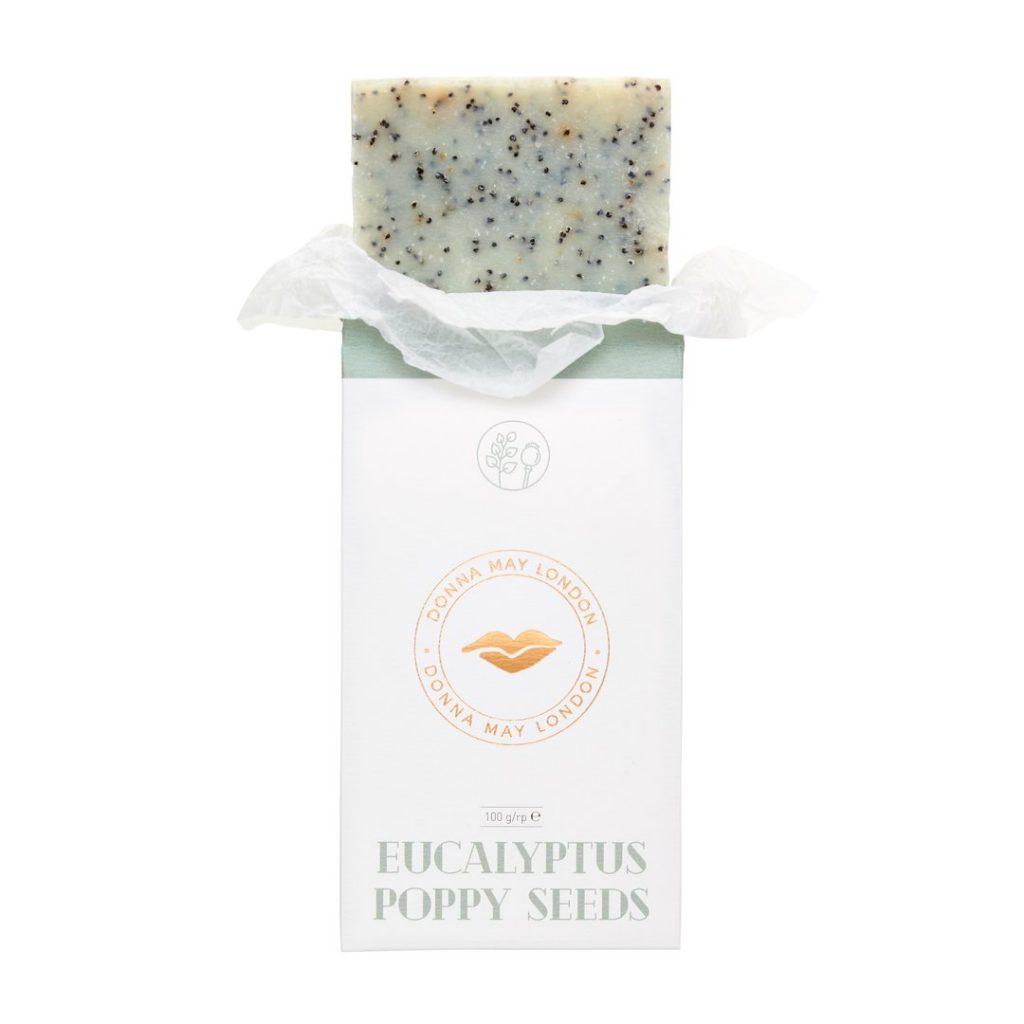 Grape Seeds
Our Grape Seed Beauty Bar contains powerful antioxidant properties that help to reduce the appearance of wrinkles and other signs of ageing. This hardworking bar also helps to regenerate skin cells which in turn tightens and tones the skin – it can also be effective in the relief of itching, redness and heat spots.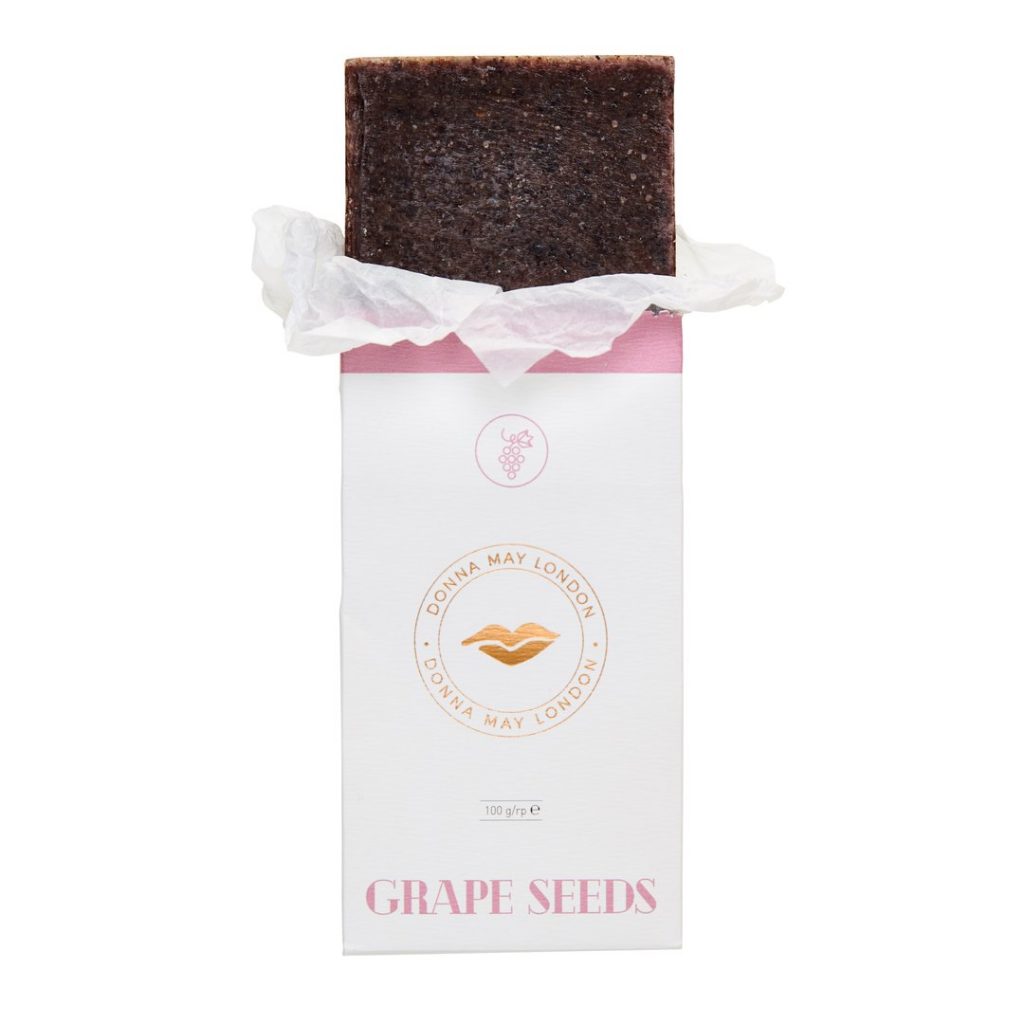 Rose Petal
Our Rose Petal Beauty Bar helps balance and protect your skins hydration and helps to reduce dark circles around the eyes.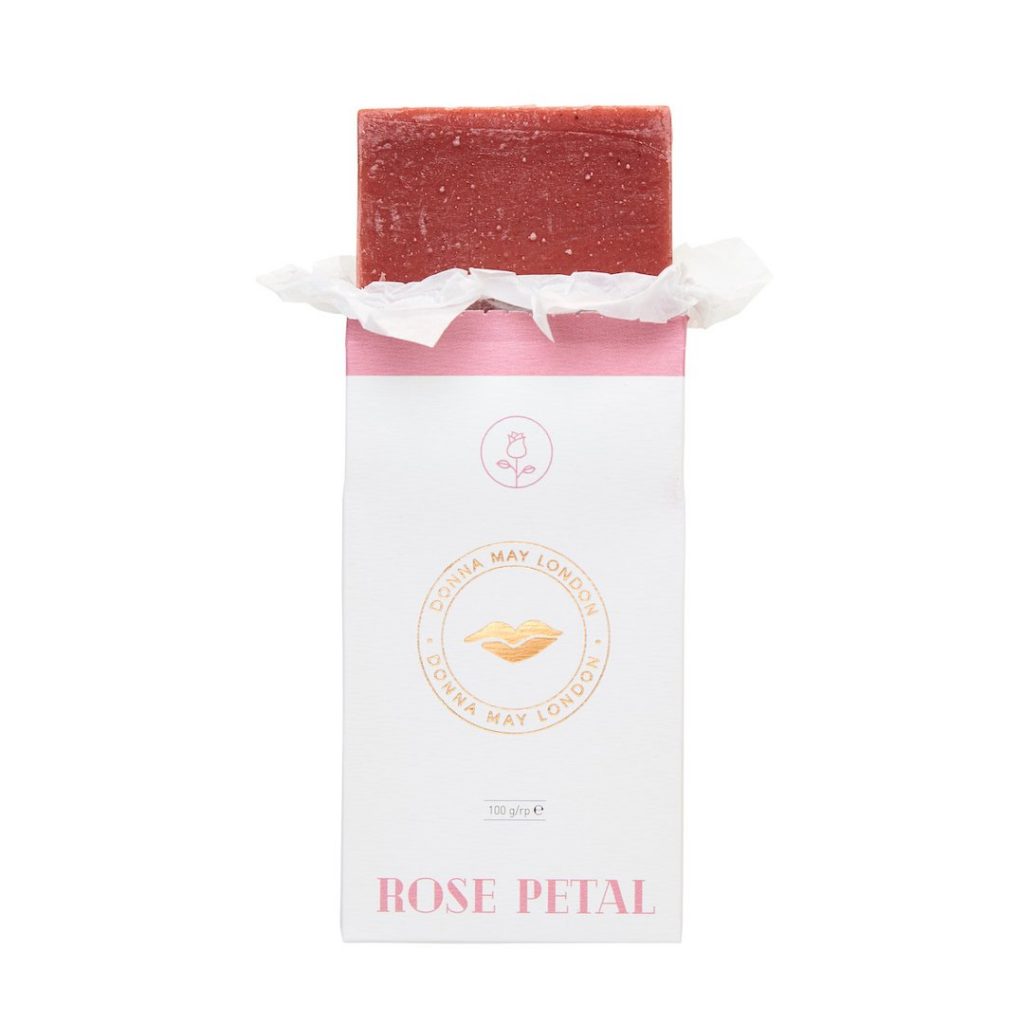 Rosemary
Our Rosemary Beauty bar has strong anti-inflammatory and microbicide properties that help to heal eczema, pimples and acne. It will also calm and soothe the skin after shaving. This dual-purpose bar can also be used on the hair and will invigorate the hair follicles helping to prevent and combat early hair loss.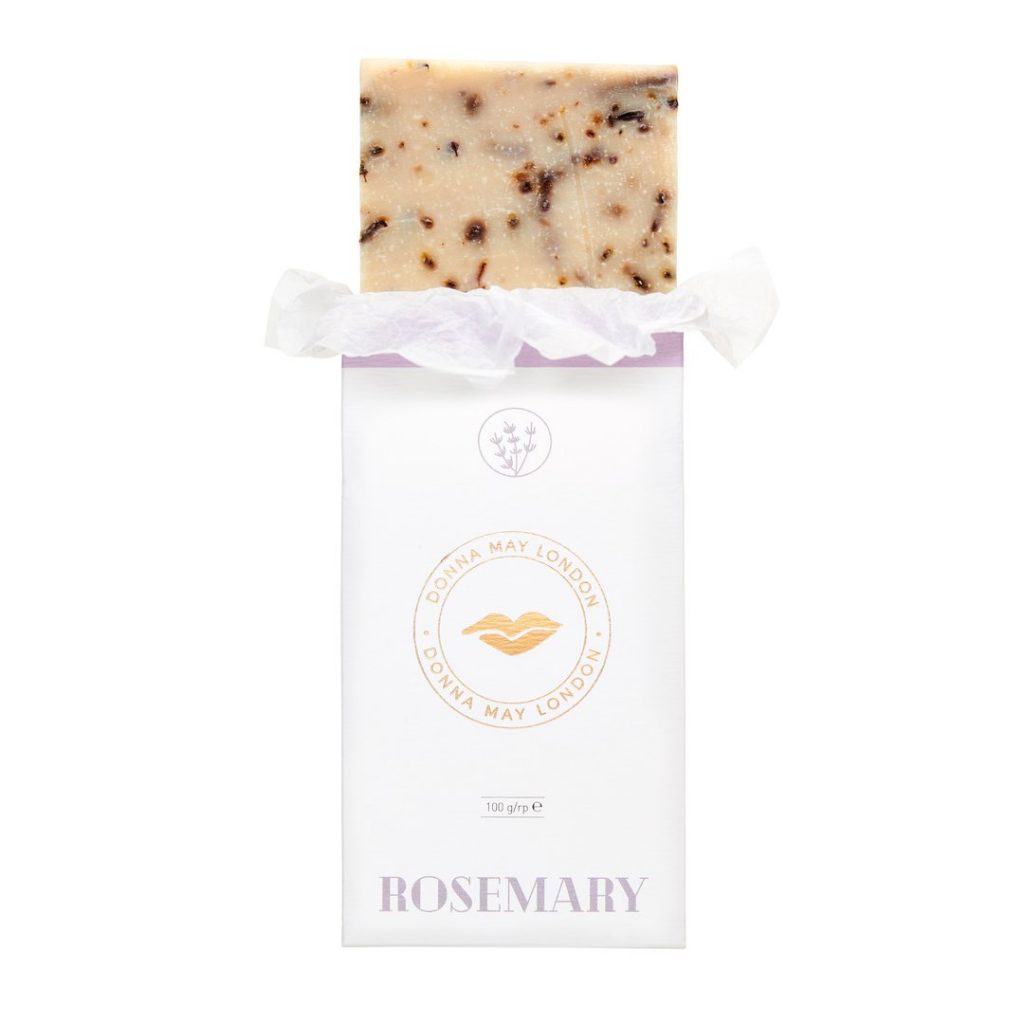 Sage
The benefits of Sage as a beauty ingredient are never-ending! Our Sage Beauty Bar will nourish your tissue cells, increase circulation and minimise the onset of wrinkles. The natural antiseptic qualities of sage can help to eliminate redness and itching after epilation, heal minor cuts, sores or insect bites and sooth acne. Our Sage Beauty Bar can even reduce the appearance of cellulite! Used several times a week on affected skin it will increase blood circulation helping to unlock the nasty toxins and fat cells. With regular use your skin will look and feel younger, supple and full of vitality.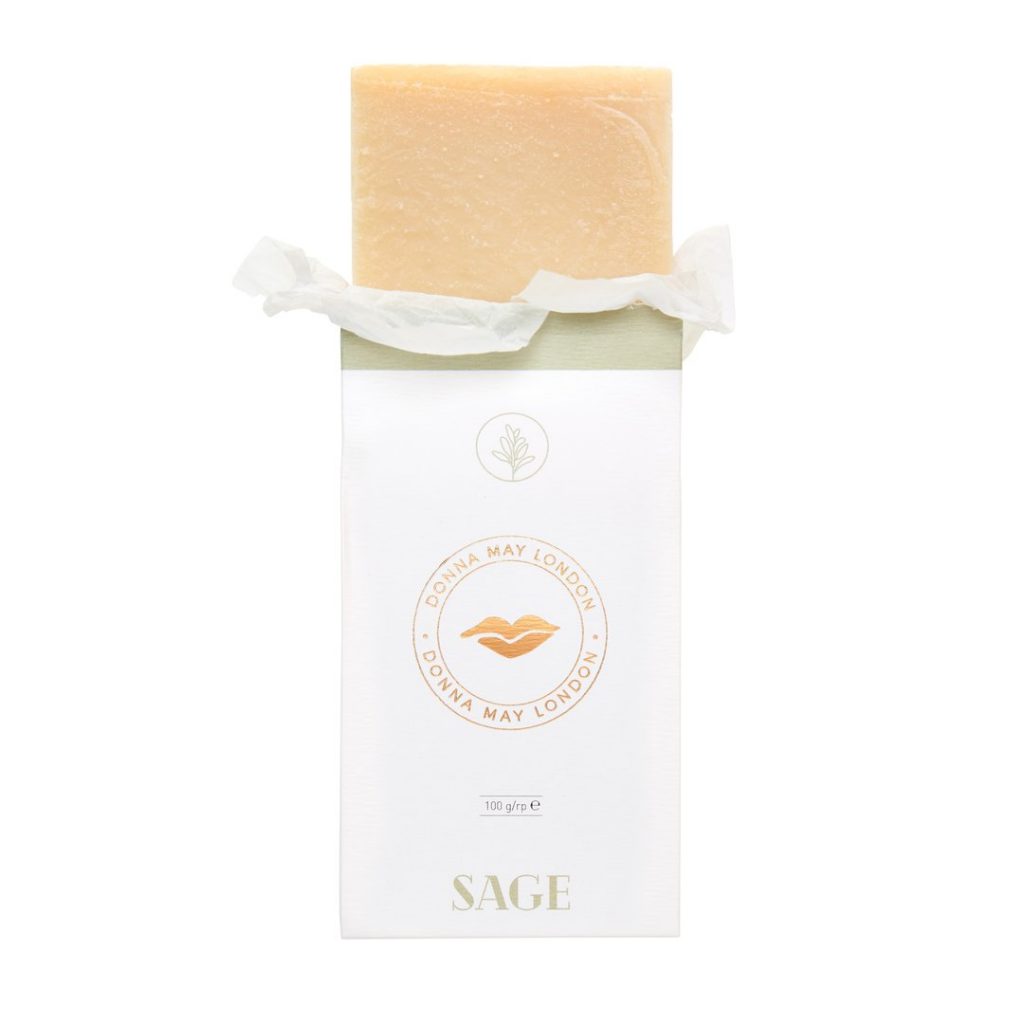 W: Donna May London Beauty Bars.
Donna May has it all! if you are anything like me but I never have enough space for my makeup and cosmetics, Donna May has created the perfect makeup bag for your daily routine simple and organised. Donna May has a makeup bag or every personality I love them all.
W: Vegan Leather-look Drawstring Makeup Bags.
W: Washable Drawstring Makeup Bags.
W: Donna May London.
Staying in or heading out Maison Lejaby Paris has you covered
Maison Lejaby Paris
Whilst we are in lockdown it is so important to keep positive. Wearing the right lingerie can greatly contribute to this. Maison Lejaby Paris is a Luxury French Lingerie that provides the most comfortable fit and comfort. The beautiful shades a collection called spirited brights will help to lift your mood.
You can't get out to be measured but you can check for yourself. If your breast overflows in the cup, it's too small. If it is too roomy, then you need a smaller size.
The same for the back; if it's too tight, you need a larger size and if it's loose you need a smaller one check the straps that they are snug, they can work loose over time. Maison Lejaby recommends you change your bra every two days. Wash your bra in 30 degrees and always in a net or pouch. Storage: stack your bras, one inside the other, especially the cups to keep at their optimum. Maison Lejaby bras come in a range of styles triangle to multi-way styles and sizes that go beyond the B and cover F and also H. Maison Lejaby is designed by women for women.
Homewear
Maison Lejaby Paris is the first place to shop for the most stylish and luxurious homewear they offer cashmere or 100% cotton options for the most discerning shopper once you discover Maison Lejaby you will be a customer for life.