Wellbeing makes you think about so many things feeling happy, healthy and socially connected. 7 months ago the world changed forever facing one of the biggest most challenging pandemics in history.  We are getting used to a new norm…social distancing, mandatory face covering and cleaning everything and taking our overall wellbeing much more seriously. This is still a difficult time for many of us but we have to continue to have hope that a new brighter day is coming. It's so important now more than ever to look after our physical and mental wellbeing. I would like to share with you part 1 of some amazing brands and experts that share their secrets that we can all use at this time and beyond to help nourish our bodies, minds and promote the best self-care. Wellbeing is more important then ever, these brands and experts will see you through this un-precedented time and will become a firm addition to your life now and beyond.
Mind and Body
Mandy Platt
Leading UK Mind, Body & Health Influencer
'The greatest wealth is health!' Mandy's ethos and methods are to keep things simple, to teach and give understanding and to teach her clients to enjoy a healthy lifestyle, positivity, mind strength, motivation, and being in touch with the body they are in.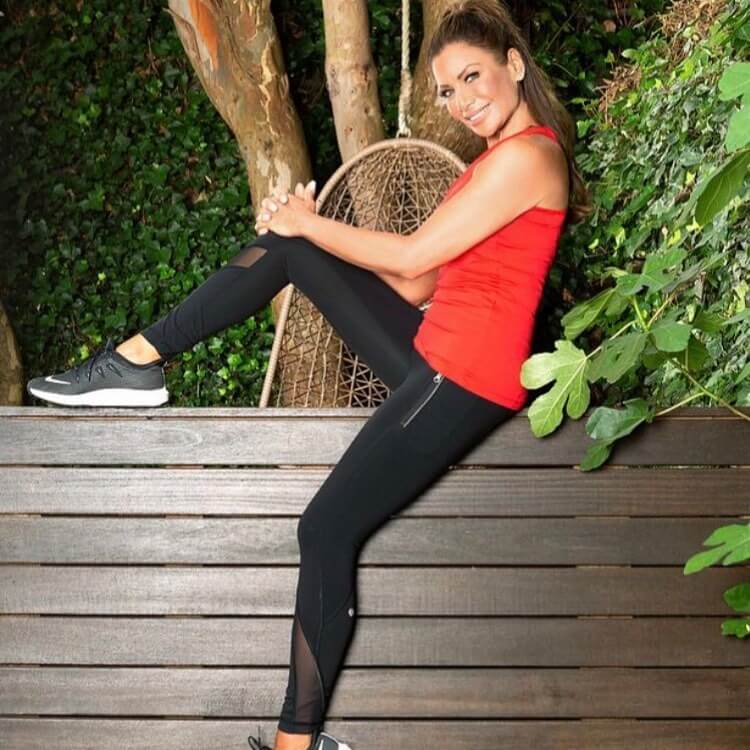 This is where Mandy's Methods work wonders, showing the easiest ways to exercise to get maximum results, the right way to clean eat to feel reenergised, the foggy brain that descended on you will clear up right away!
There are so many confusing diets and books out there when it couldn't be simpler if you did it Mandy's way.
Mandy, who is 52 years old herself, feels that hitting 40 plus gives us all a natural sense of wanting to live life to the full whether you have had children or not and getting to 50 plus it becomes even more important to eat right, be healthy and exercise because these are the years when all those aches, pains and nasty diseases take hold, so it's natural to want to delay aging and illness.
Mandy's Methods are simple to pick up and remember and she will feel right by your side as you change your life.
Mandy said "I never stop studying, learning, discovering and with those tools I help other women to give them an incredible zest for life which I have! I've worked in rehabilitating people with serious disease, eating disorders, spinal conditions, obesity, confidence and self-worth issues and have had amazing results with all my clients, many of whom are still with me!"
Nobody is perfect but we can all be the best version of ourselves! I'm super excited to share my health and fitness methods and nutrition along with all the secrets I have towards helping you achieve your goals and keeping results for life!
As featured on Good Morning Britain, OK Celebrity News and trainer to Miss England ahead of Miss World to book head over to Mandy's website.
W: Mandy Platt.
Dr Sally Moorcroft
Orchard Barn Health and Wellbeing Centre
Dr Sally Moorcroft has developed her medical career from being a hospital doctor to a functional medical practitioner with more of a holistic and proactive approach to wellbeing- she operates from her wellbeing centre, Orchard Barn. Based in North Lincolnshire her practice attracts clients from London, right up to the Scottish borders many of them travelling miles to consult with her. I am thrilled to get the chance to talk with Dr Sally and hear direct from an expert on ways to help with mental and physical wellbeing in the Age of Covid and beyond.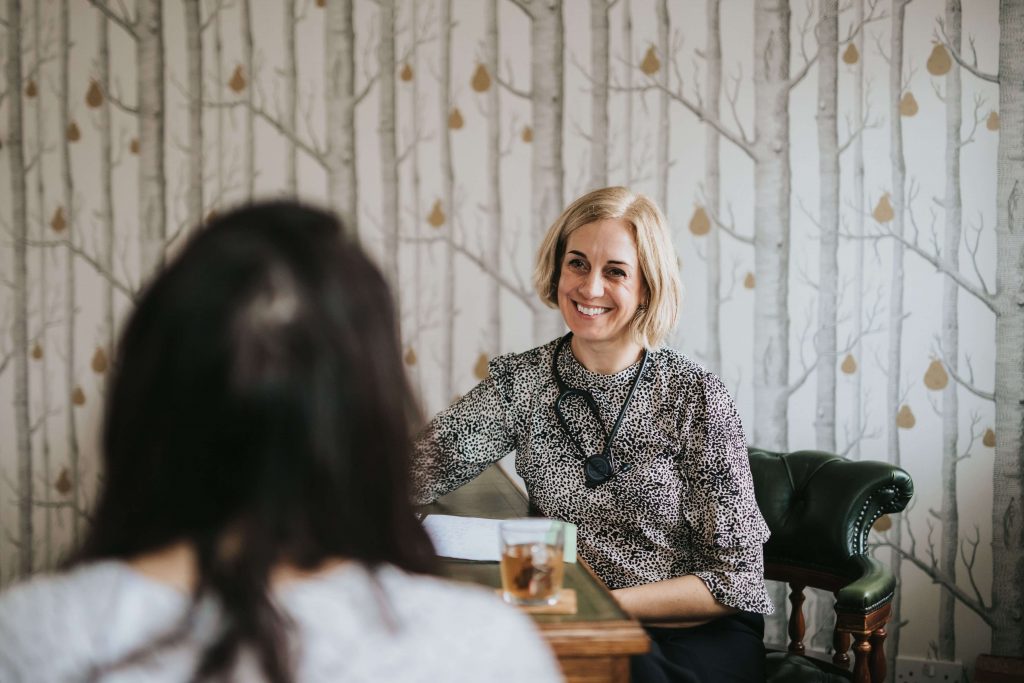 What are the main signs of mental illness?
Anxiety – feeling tense or nervous, fearing the worst, having panic attacks, having difficulty sleeping, feeling like you can't stop worrying.
Depression –uncontrollable emotions, hopelessness, changes in appetite or weight, fatigue and sleep changes, lack of motivation, or losing interest in activities.
5 ways that someone can improve their mental health: –
Writing in a daily journal or gratitude journaling – writing to express our emotions and gratitude; and reflecting on and investigating our feelings in a journal is a very helpful practice which enhances self-awareness, helps to manage stress and eases the symptoms of mental illness, especially those of anxiety and depression.
Taking regular exercise – jogging, swimming, cycling, walking, gardening, and dancing are readily accessible to most of us, and have all been proven to help improve our mental health and reduce anxiety and depression.
Ensure sleep is optimum – getting enough sleep is essential to our mental health. Practice good sleep hygiene and remember:

Exercise regularly, but at least three hours before bedtime.
Avoid tea and coffee and excess alcohol before bed.
Try to go to sleep and wake up at the same regular time each day.
Only use your bed for sleep or sex, not watching TV. Your bed should be associated with sleep.
Establish a regular, relaxing bedtime routine that let's you unwind, and sends a signal to your brain that it's time to sleep.

Make some simple dietary changes – cutting down on sugar and processed food; reducing or ceasing altogether your alcohol intake and eating a healthy diet has been proven to reduce the risk of depression.
Practice regular mindfulness – there is a large body of evidence supporting mindfulness in improving our mental health and reducing anxiety and depression. With so many apps and books easily available, it's never been simpler to give it a go……. Try Headspace, Calm, 10% Happier, Portal or Stop, Breathe & Think.
To book a consultation with Dr Sally Moorcroft visit the website directly below
W: Orchard Barn Health and Wellbeing Centre.
Giesswein
Founded as a family business, Markus and Johannes Giesswein have been dealing with wool since childhood. Giesswein only hand-pick wool qualities according to high ethical and ecological.
I am very excited about the Giesswein brand its affordable luxury which all the family can enjoy in this unprecedented climate. Sustainability is part of Giesswein production 0% scraps, up to 90% recycled water in production and 100% use of renewable resources. They also 100% support a no mulesing process and animal ethicacy standard meaning happy sheep! The brand supports recycling materials and packaging they take sustainability very seriously.
Comfort and quality are two of the things I look for when choosing a lifestyle and fashion product. Giesswein offers two products that have made my life under lockdown so much more comfortable and I intend to make Giesswein part of my life whilst in lockdown and beyond.
Merino Runners
These merino runners are designed for maximum comfort, grip and style. Made of 100% Merino Wool have been a game-changer for walks in the parks and at home fitness classes. These trainers are very special they have all the merino wool benefits: temperature-regulating, and quickly wicks moisture away from the foot, antibacterial and odour resistant, lightweight, water-resistant and can be worn sockless! The interchangeable Comfort Foot Bed and ultra-light sole made of EVA guarantee maximum comfort. The Perfect Fit System from Giesswein makes sure that your shoe will have—you guessed it!—the perfect fit. I am very happy with my merino runners trainers they are stylish a great selection of colours, comfortable, light, flexible, and a bonus machine washable (cold water, delicate wash and no! fabric softener) they will be good as new.
W: Giesswein Women's Merino Runners.
Please use the discount code PRINUK-10 for 10% off the website.
Protection Wear
The Maskerchief (3 In One Face Mask/Scarf/Tie Top)
Face coverings are now mandatory in most shops, airports and other public transport. If you need to wear one it might as well be beautiful and comfortable and be versatile enough to wear more than one way!
We created these so that you have a softer, prettier and more feminine way to protect yourself and others. Made from our collection hand screen-printed natural fabric, these are light and soft against the skin. The mask part is double walled and curves to the face (pull slightly to open the folds on receiving yours). There are two elastic loops to hook behind the ears. The scarf is tied at the back of the neck and can be worn without raising the mask part. These are washable and therefore can be worn many times. Reducing waste of disposable masks, which often can be uncomfortable and irritating to the skin.
This is not a medical grade mask to be used in hospitals.
The Kenya prints are great for the man in your life too!
10% of the profits of these Maskercheif will go to the NHS. Keep safe, feel comfortable, give back.
Skincare, Supplements, Hair, Nutrition and Weight Management. Treatments
Biovène Barcelona
Thermal Repair Hair Wrap
There is nothing better than treating yourself too a bit of TLC especially your tresses. Get your hair into optimal condition and treat it to one of Biovène Barcelona's hair wrap treatments. I suffer from episodes of flaky scalp so was recommended to try their 'Thermal Repair Hair Wrap Treatment." This hair wrap contains Camellia Oil, a well-kept secret of ancient Geisha's to keep hair healthy, smooth, silky & shiny. Combined with Lavender this wrap prevents bacteria or fungi that can cause dry, itchy and flaky scalp. The Lavender here is not only soothing but will make you feel refreshed. This hair mask is especially popular as it self-heats making it the ultimate reach for when you want to relax and say: Ahhhh total bliss… Suitable for all hair types. 99% Natural Ingredients, dermatologically tested, cruelty-free, vegan-friendly – without sulfates (SLS/SLES), parabens, silicone and phthalates. I am totally in awe my hair feels brand new.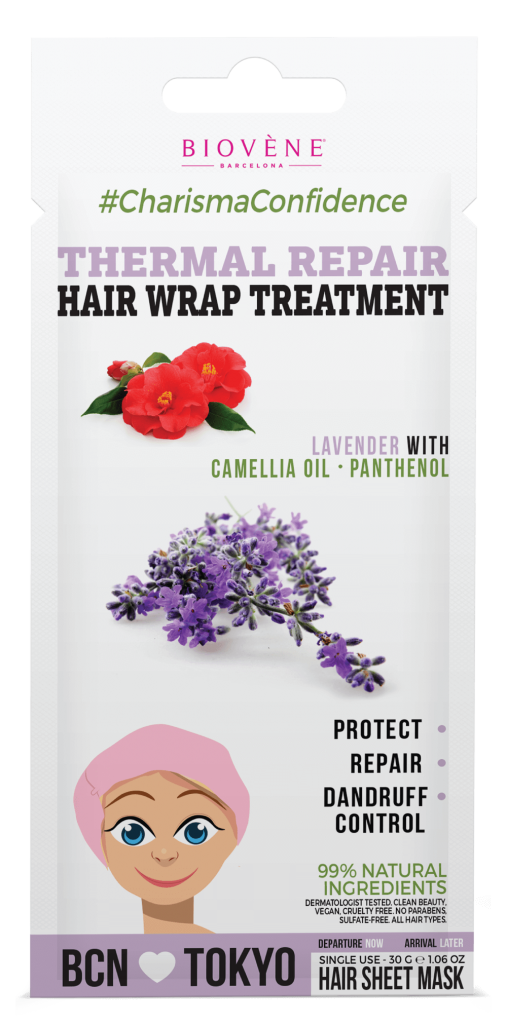 W: Lovelula.
W: JustMyLook.
Nourish Restore, Pink Heaven (Solid Shampoo)
Did you know, over 80 billion plastic bottles are being disposed of from shampoo and conditioner alone globally? Out of that, 9 million tons of plastic gets thrown into the ocean annually, this means one garbage truck of plastic being dumped into the sea every minute and sadly 91% of which are not Recycled! So very sad! I was so excited to be introduced to the Eco-Shampoo and Conditioner 'Shampoo-in –A Bar.'
Choose solid Shampoo & Conditioner bars from Biovène Barcelona in 5 formulations: Hydrate Repair, Damage Control, Moisture Volume, Clear Protect & Nourish Restore.
The bars are packed with powerful natural ingredients & essential oils and gentle enough to be used daily and leaves hair with an incredibly clean, fresh and satisfying feeling.
For all hair types. Dermatologist tested, plastic free, pH-balanced, vegetarian – without sulfates, parabens and palm oil. Not tested on animals.
I was so excited to try the 'Pink Heaven' Shampoo and Conditioner in a bar, it smelt like heaven and my hair was left shiny and soft. Try out the gold award winning sustainable beauty product and join the revolution.
Nourish Restore – Pink Heaven: Made with the most exquisite ingredients and natural Beeswax, Shea butter, Minerals, Vanilla and essential oils of Lavender & Grapefruit. Smooth, soften and restore hair completely with this deep-cleansing and refreshing blend from heaven that effectively removes hair buildup and nourishes every strand for stronger, healthier hair with an irresistible shine and glow.
W: Biovène Barcelona Nourish Restore, Pink Heaven (Solid Shampoo).
Lone Design Club X Miin Cosmetics Korean Skincare Edit Products
The well-known fashion, beauty and lifestyle omnichannel, Lone Design Club have teamed up with the amazing Korean Beauty platform, Miin Cosmetics, to bring a selection of Korea's finest, independent skincare products to the UK.

To celebrate the launch of the LDC X Miin Cosmetics Korean Skincare EDIT, LDC has put together five, exclusive k-beauty bundles. Perfect for those wanting to dip their toe into the Korean beauty movement. Below is a beauty round up, join the Korean Beauty skincare range taking the UK by storm, there is something for everyone.
Beauty Bundle – Anti Ageing
Skin care shouldn't be a chore, take the time to look after your skin and enjoy all the steps along the way. If you're looking for a full blown routine or some new products try out this amazing bundle that contains products infused with anti-ageing properties.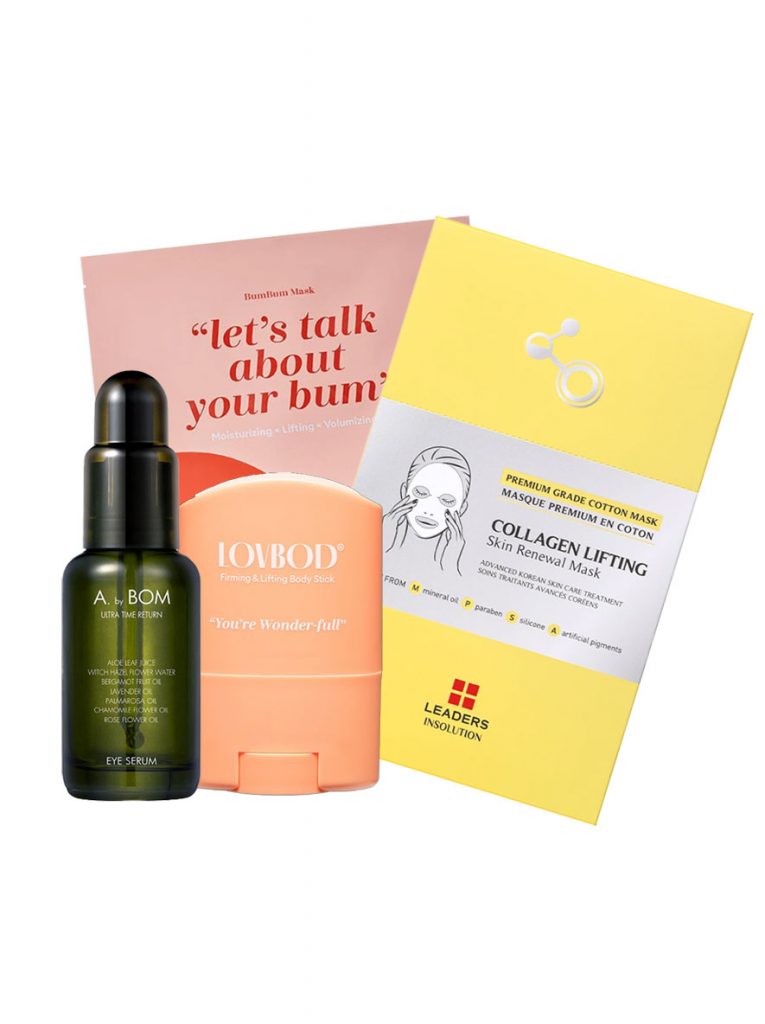 This set contains,
Ultra Time Return Eye Serum
The eye serum features 10% aloe vera juice from Jeju Island and gets its natural fragrance from essential oils. This concentrated essence will take the best care of the eye area with a complex of vitamins, peptides and natural active substances.
Collagen Lifting Skin Renewal Mask
This premium-grade cotton sheet mask provides a lifting effect for softer and younger skin.
Bumbum mask
This unique mask contains a highly effective Voluform complex which promotes skin contouring and definition.
Wonderful Body Stick
Firming and lifting body balm promotes supple skin while also making your skin firm and plump. Apply the stick to areas in need of lifting, such as the neck, chest and upper arms.
W: Beauty Bundle – Anti Ageing.
Beauty Bundle – Moisture Surge
Looking for alternatives to shake up your routine or simply exploring? You've tried masks for your face but why not other parts of the body? To complete your hydration journey stay topped up with an all over body moisturizer that will keep your skin soft and smelling lovely all day.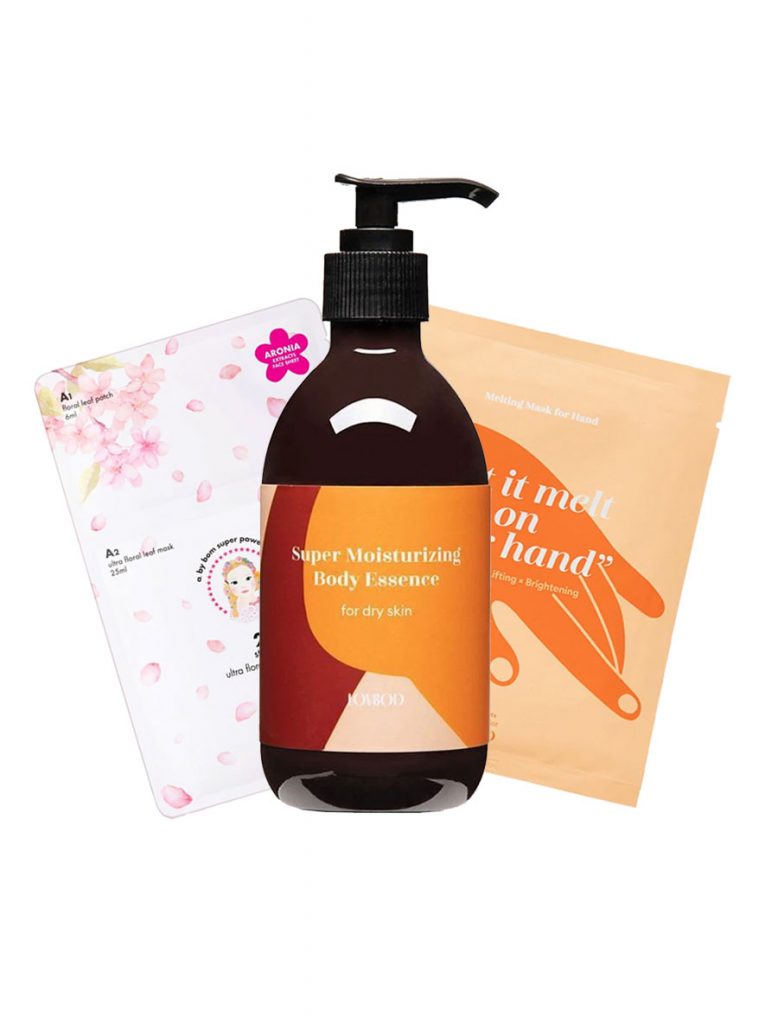 This set contains,
Super Moisturising Body Essence cream
Unscented, fast-absorbing and non-oily body essence with excellent hydrating benefits that is specifically formulated for dry body skin. It effectively hydrates and locks in skin moisture.
Ultra Floral Leaf Mask
This two-step lyocell mask revitalises skin with botanical extracts such as camellia, rose, lotus, cherry and peach blossom extracts. It offers intensive skin nourishment and anti-aging benefits.
Melting Mask for Hand
This hand mask is designed to treat dry and rough hands. The essence in this hand mask helps boost your skin's natural barrier while also moisturising, brightening and leaving your skin soft and fully hydrated. It won't slip off, even when you move.
W: Beauty Bundle – Moisture Surge.
Beauty Bundle – Fun in the Sun
Planning any winter sun breaks it's important to ensure that your skin gets the protection and after care that it needs. Even on less sunny days wearing suncream is imperative to protect your skin from harmful rays and the signs of ageing. If you do get caught out (we've all been there) or if you simply feel like you need an extra boost from all your time outdoors, these face masks will be the perfect partner to soothe and hydrate.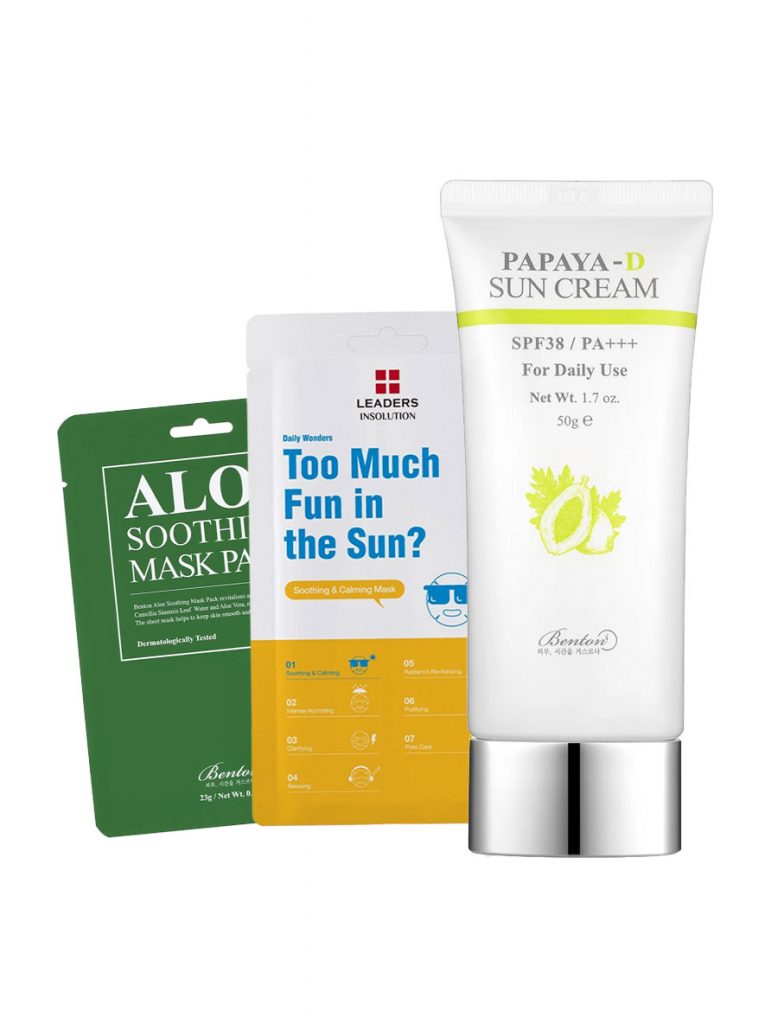 This set contains,
PAPAYA-D Sun Cream SPF 38 / PA+++
This daily sunscreen offers anti-aging and brightening benefits, featuring Papaya Fruit Water 55%. This physical and chemical sunscreen is designed for a daily use and protects against both UVA and UVB. The texture is light yet hydrating and has a tone-up effect without leaving a white cast.
Too Much Fun in the Sun? Soothing and Calming Mask
This mask is infused with gentle yet effective botanical extracts such as olive leaf and aloe leaf extracts to target specific skin concerns. These help to calm redness and reduce irritation to leave skin radiant, fresh and relaxed!
Aloe Soothing Mask
The aloe sheet mask soothes and refreshes skin. It leaves skin feeling revitalised and hydrated.
W: Beauty Bundle – Fun in the Sun.
Beauty Bundle – Face Masks
If you can't decide which face mask to try then why not try them all? Each mask has unique properties to help you to achieve flawless and rejuvenated skin. Achieve the ultimate Korean Beauty routine with these essentials. Also makes for a great gift.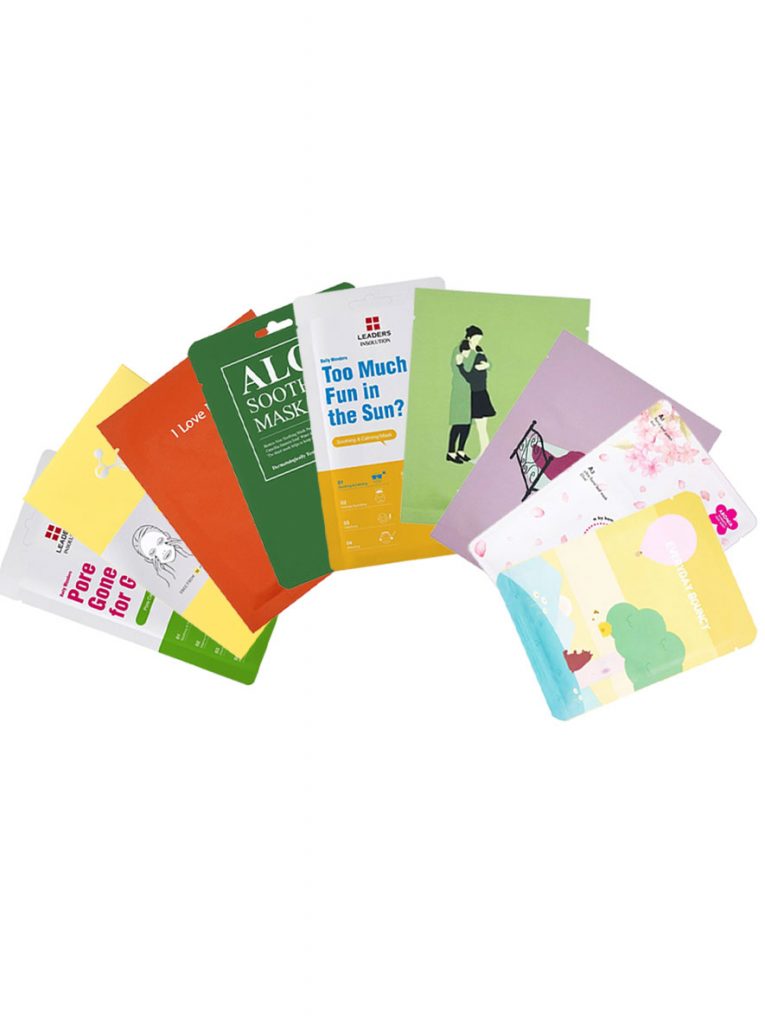 This set contains,
Ultra Floral Leaf Mask
This 2 Step Mask offers intensive skin nourishment and anti-aging benefits. It will leave your skin feeling revitalised.
Sweet Dream Deep Sleeping Mask
This night mask deeply nourishes your skin, while its formula with lavender oil extract helps relax you for a good night's sleep.
I Love Myself Makeup Boosting Mask
Packed with incredible exfoliating and hydrating ingredients this mask is perfect for priming the skin for makeup use.
Everyday Bouncy Mask
This ultra-hydrating sheet mask features a cocktail of 6 moisturising ingredients and an excellent total-care sheet mask.
Don't Worry Healing Mask
With ultra-healing and soothing ingredients this sheet mask will calm even the most troubled skin.
Too Much Fun in the Sun? Soothing and Calming Mask
This soothing mask is filled with aloe and olive extracts to calm redness and reduce irritation to leave skin radiant, fresh and relaxed!
Pore Gone For Good Pore Care Mask
Infused with gentle yet effective botanical extracts these masks target specific skin concerns. It helps to minimize shine, balance oiliness, and visibly refine pores.
W: Beauty Bundle – Face Masks.
Beauty Bundle – Relax
Feeling the need for some rest and relaxation. These soothing products will provide your body with the chance to unwind, so put your feet up, sit back and relax and feel refreshed.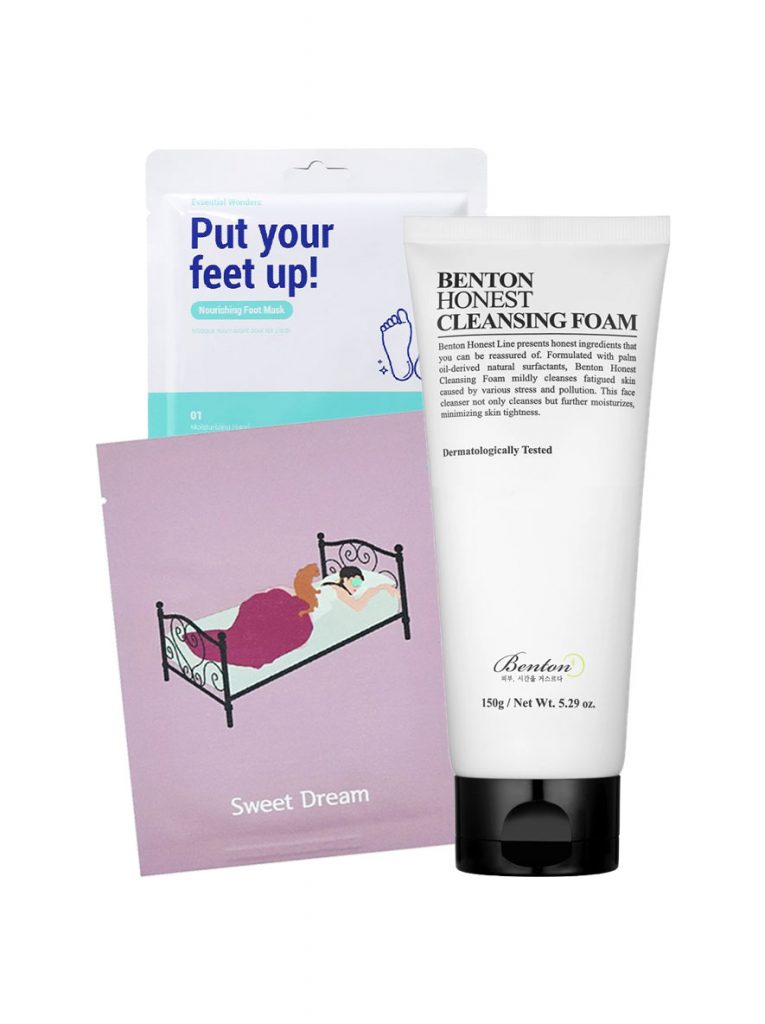 This set contains,
Benton Honest Cleansing Foam
Formulated with natural foaming ingredients, this cleanser gently refreshes skin suffering from stress or pollution. This facial cleanser not only cleanses but also provides an effective skin hydration.
The Sweet Dream Deep Sleeping Mask
This night mask deeply nourishes your skin, while its formula with lavender oil extract helps relax you for a good night's sleep.
Put Your Feet Up! Mask
Infused with an amino acid complex, this foot mask features excellent nourishment and hydration to keep skin supple and soft. It reinforces your skin's moisture barrier with ceramides.
John Bell & Croyden Beauty and Health Round Up
Established in 1798 John Bell & Croyden has been pharmacists to Her Majesty The Queen since 1958 and holds the Royal Warrant. There Wigmore Street store has introduced hundreds of globally sourced well-being and beauty products to the UK market over the last 220 years and we are passionate about putting health and well-being first, check out the most amazing products which will be a staple part of your life for years to come.
Faith in Nature
I get really excited about products that are ethical; naturally fragranced and cruelty-free, Faith in Nature ticks all the boxes. Manufactured in the UK, Natural Beauty Expert for Over 40 years with 100% naturally fragranced, ethical, paraben-free, vegetarian, Vegan improved and without synthetic colourings or fragrances they have created organic ingredients. Faith in Nature, offer an award wining natural beauty hair care range created with natural ingredients for you and the environment. Thank you Rivka Rose the founder and qualified aroma-therapist for creating a natural product to cater to the modern and ever-evolving consumer need.
Grapefruit & Orange Shampoo
Grapefruit & Orange Shampoo is a natural shampoo that blends grapefruit and organic orange essential oils to gently cleanse and invigorate, leaving greasy hair feeling fresh and smelling great. Our grapefruit and orange shampoo is vegan and cruelty-free, perfect for anyone wanting to be as kind to the planet as they are to their hair. I really enjoyed using this shampoo it left my hair feeling squeaky clean and smelling like a slice of sweet cake.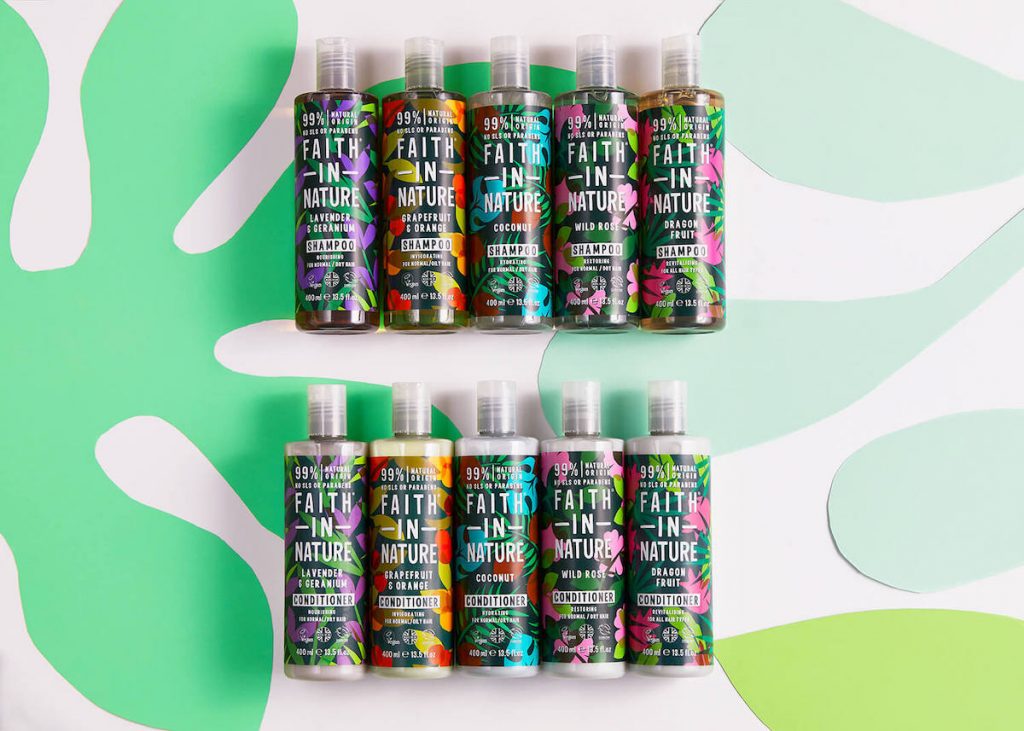 Grapefruit & Orange Conditioner
This conditioner blends grapefruit and organic orange essential oils, which are known for their cleansing qualities and invigorating aromas. I applied this conditioner directly after the shampoo my hair was left shiny and full of body.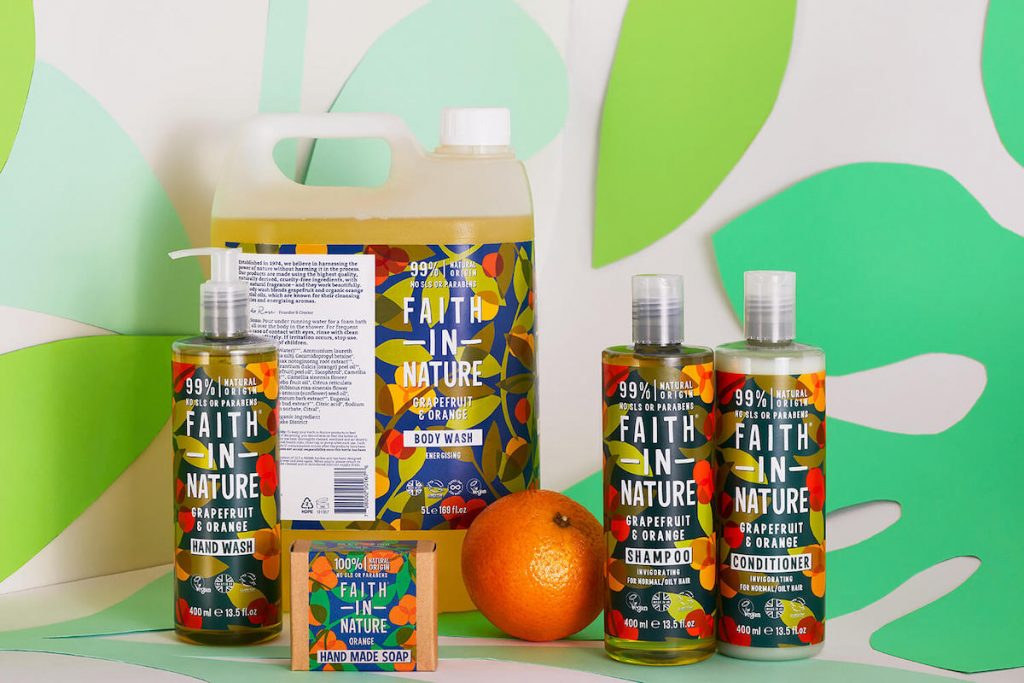 Manuka Honey
Manuka Honey is renowned worldwide as a "superfood" and they are not lying, Manuka Honey comes with many unique properties that promote a number of medicinal benefits, from soothing throats to staving off diabetes and promoting skin healing. I have been using Manuka Honey skin care products to help with my breakouts its antibacterial potential never fails. Real Manuka Honey is sourced only from the Manuka plant; this is what makes this range so special.
Check out a selection of Manuka Honey products offered by John Bell Croyden here are some of my favourites:
Manuka Health MGO 1000+ Manuka Honey Limited Edition
Ultra-high grade, premium New Zealand MGO™1000+ Manuka Honey. Certified for natural methylglyoxal content (At least 1000mg/kg) – scientifically proven to be a key natural compound in Manuka honey. MGO™ 1000+ Manuka Honey has a smooth, luscious taste to be savoured.
W: Manuka Health MGO 1000+ Manuka Honey Limited Edition.
Manuka Health MGO 550+ Manuka Honey
Ultra high grade, premium New Zealand MGO™ 550+ Manuka Honey. Certified for natural methylglyoxal content (minimum 550mg/kg) – scientifically proven to be a key natural compound in Manuka honey. MGO™ 550+ Manuka Honey has a delicious rich flavour and a smooth velvety texture.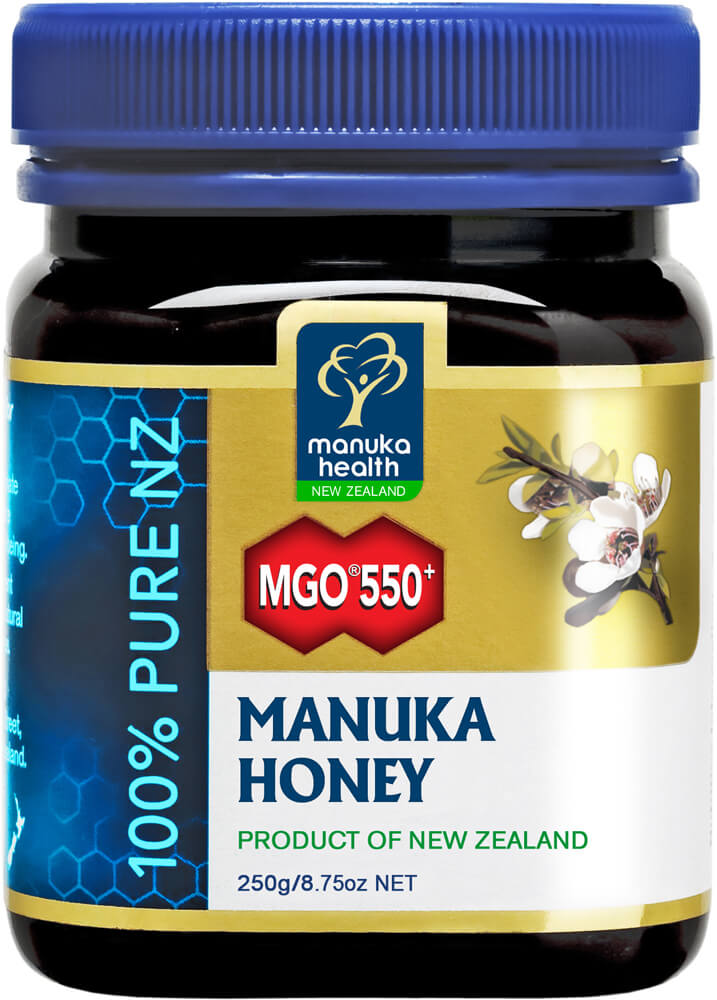 W: Manuka Health MGO 550+ Manuka Honey.
Manuka Honey Lip Balm
A smooth and nourishing lip balm to soften and restore dry, chapped lips. With premium MGO™ 250+ Manuka Honey, beeswax and pure plant oils, this natural balm helps protect the lips against dehydration. 100% Natural with no colours, flavours or fragrances.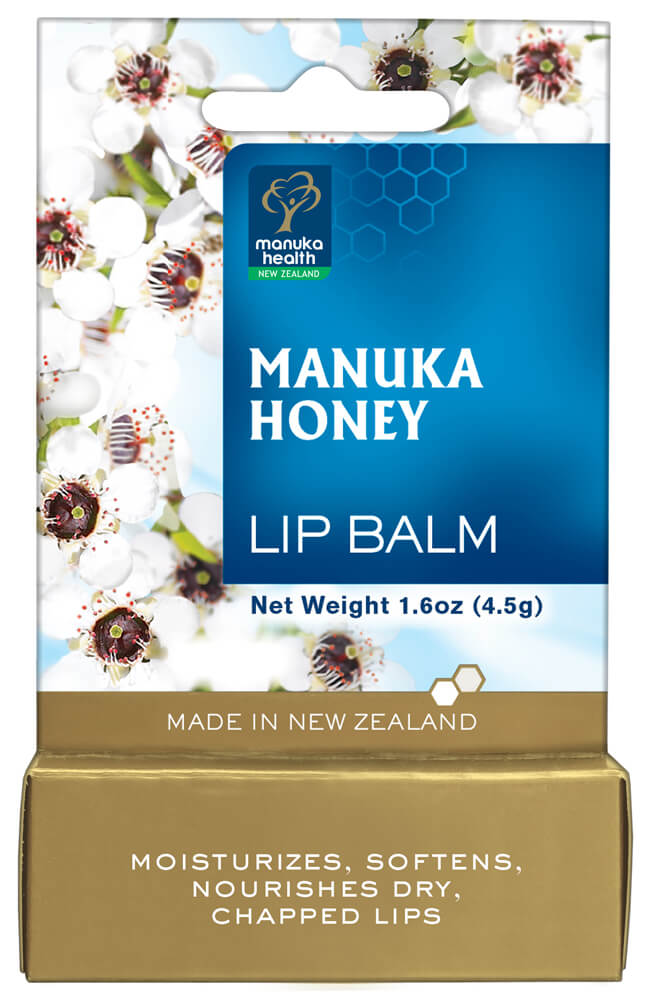 Manuka Honey Soap
A creamy natural soap suitable for all skin types, even delicate baby's skin. Made with MGO™ 250+ Manuka Honey and pure plant oils with no colours or fragrances, this gentle soap softly cleanses without drying.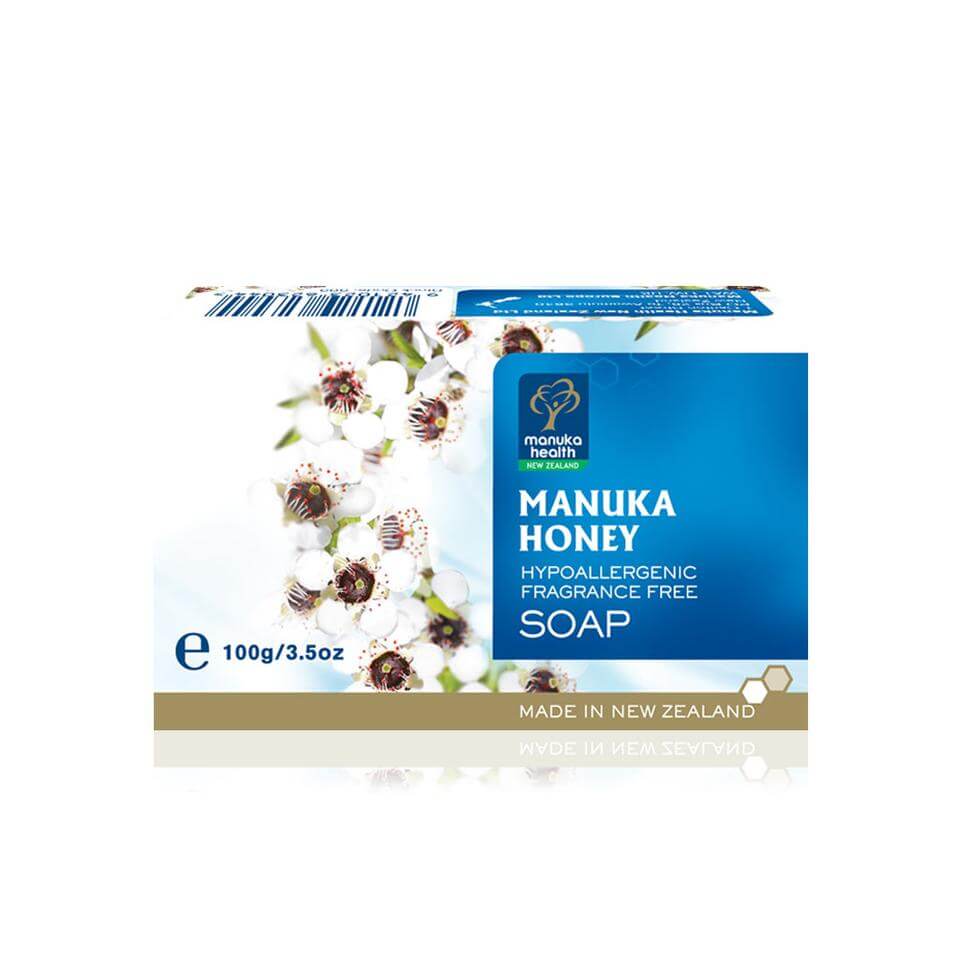 Manuka Health Protective Mask
A Manuka Health, all navy protective mask with a filter.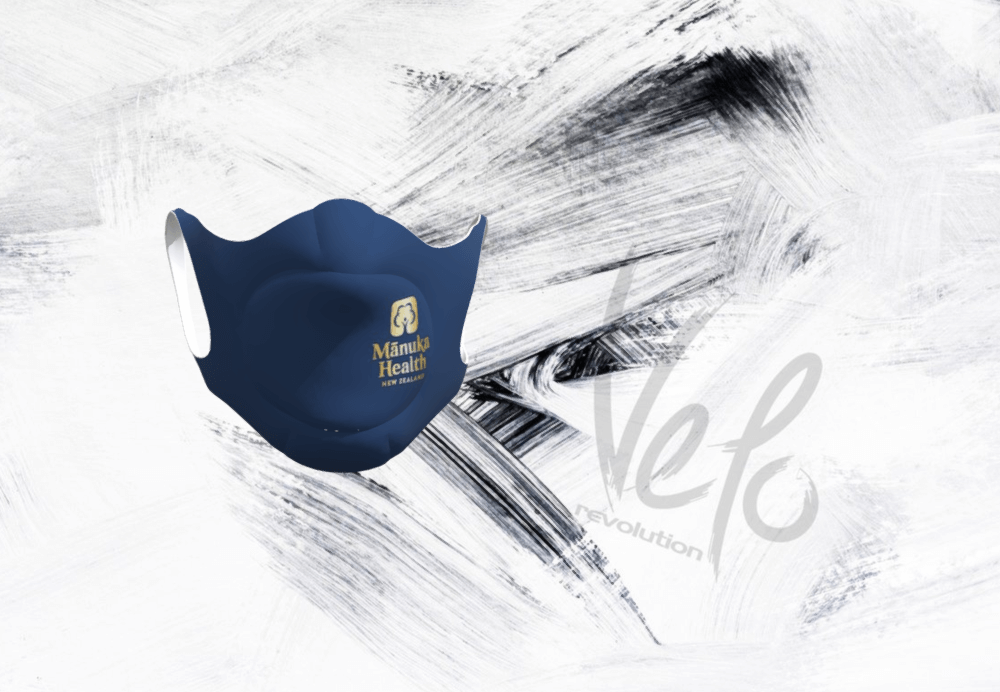 W: Manuka Honey.
Cleanmarine For Women
Cleanmarine For Women is a unique all-in-one Omega 3, Phytonutrient and Vitamin blend designed specifically for women 15-45 years to give nutritional support especially around the time of your period. So you feel and look your best all month long.
Since being in lockdown my skin has played havoc, this amazing supplement has being the helping hand I needed. Conveniently Cleanmarine For Women contains vitamin B1, B2 and B6, which work to support normal energy yielding metabolism while vitamin B2 and B6 contribute to reducing tiredness and fatigue.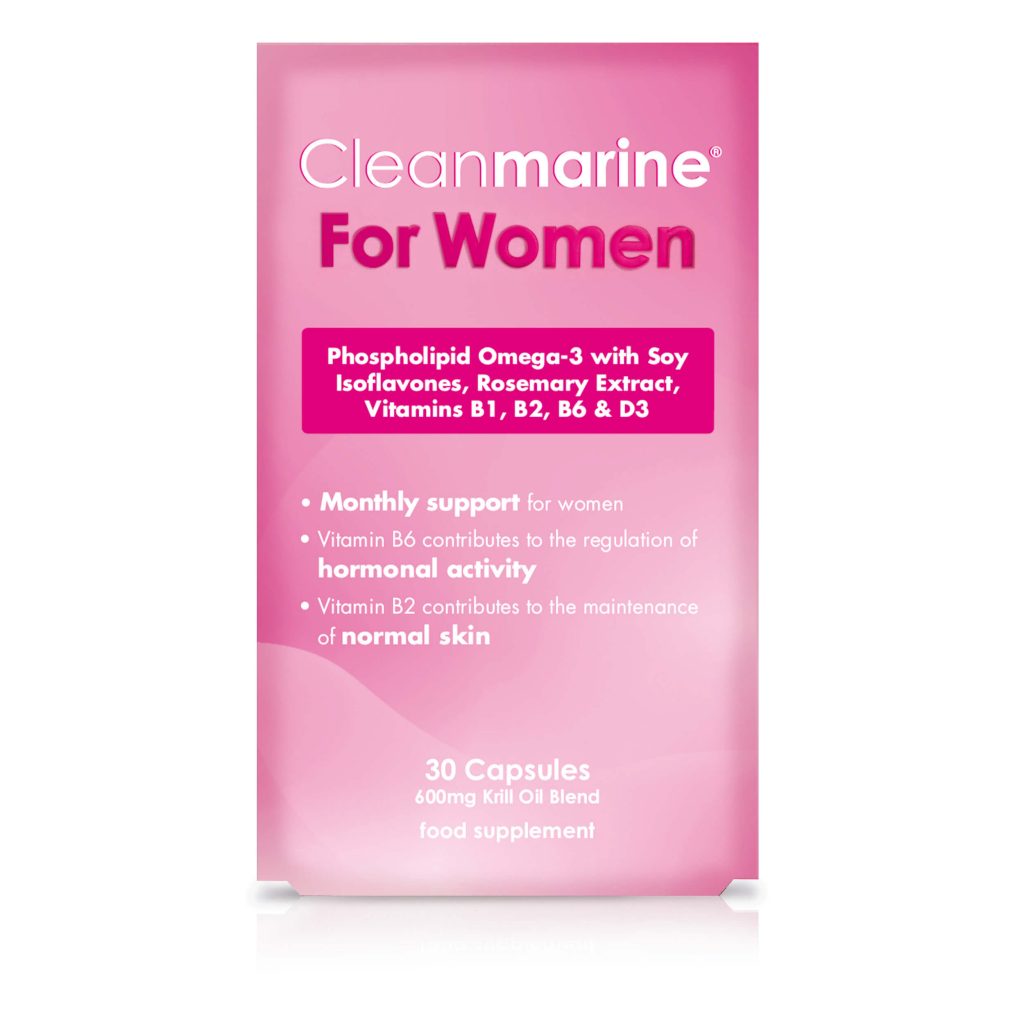 Sustainable Cleanmarine Krill Oil is ethically and sustainably sourced from the pristine waters in Antarctica which means, unlike many fish oils, you will not find any pollutants. We use a process called Eco Harvesting, this is an environmentally friendly technology developed for catching krill. It is a gentle process that singles out by-catch and minimizes environmental impact. As part of our commitment to ethical fishing, every batch of Cleanmarine is traceable from Sea to Shelf.
One Nutrition Organic Wheatgrass Juice capsules
I get really excited about 'super foods' we all need a super hero and One Nutrition Organic Wheatgrass Juice Capsules is my hero! Most wheat grass superfoods products are made from powdered leaf. However, there's is made from the juice of the actual wheat grass leaves and is not only six times stronger but also easier to digest. To maintain optimum balance this magic capsule is a brilliant source of vitamin B12 and iron the perfect recipe for fantastic nutrition.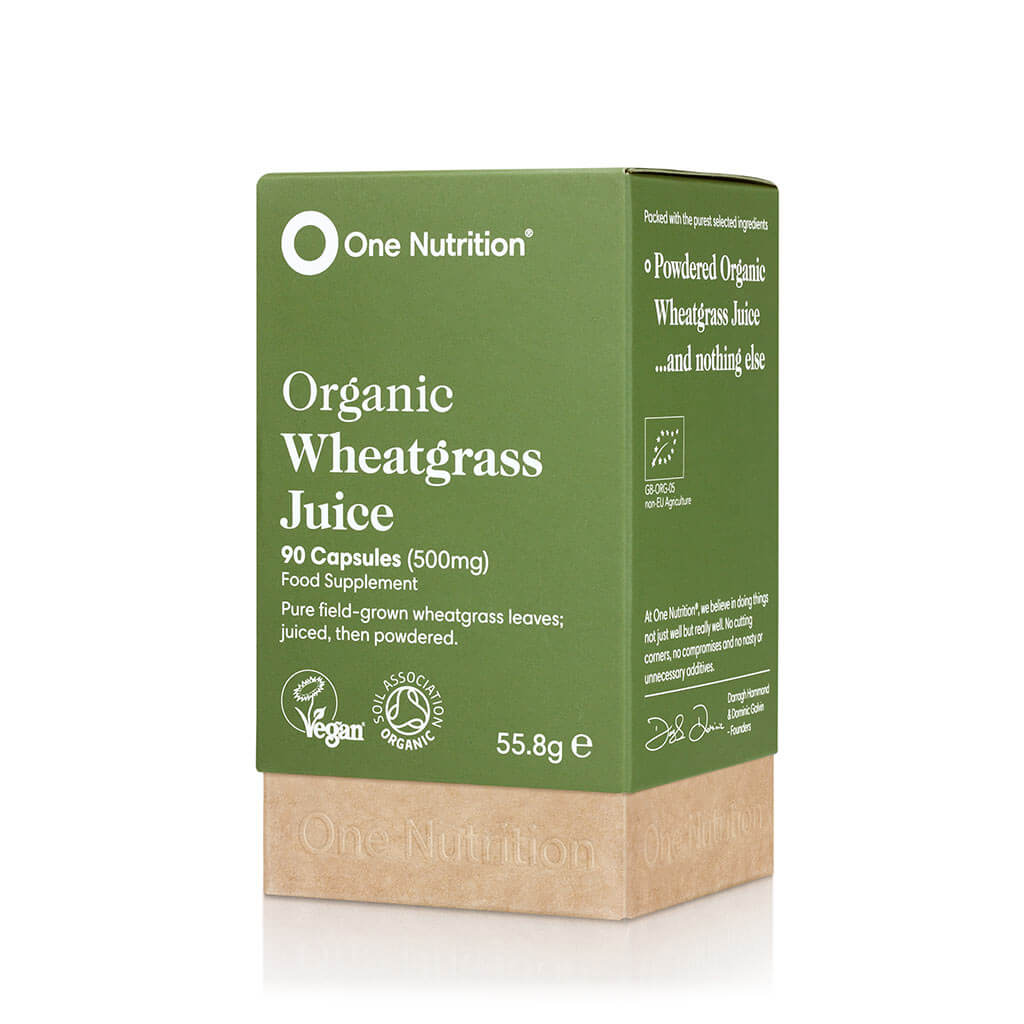 W: One Nutrition Organic Wheatgrass Juice capsules.
Yourzooki
Vitamin C Zooki
Vitamin C is a powerful supplement to keep our immune system in check. Vitamin C Zooki is a
high grade Liposomal Vitamin C supplement – each sachet contains 1000mg of Vitamin C wrapped in billions of nano-sized spheres called "liposomes" that shield, protect and deliver the Vitamin C directly into your cells. A great-tasting Liposomal Vitamin C, to be had on the go straight from the sachet or mixed into water, smoothies, shakes, yoghurt, porridge, granola & more.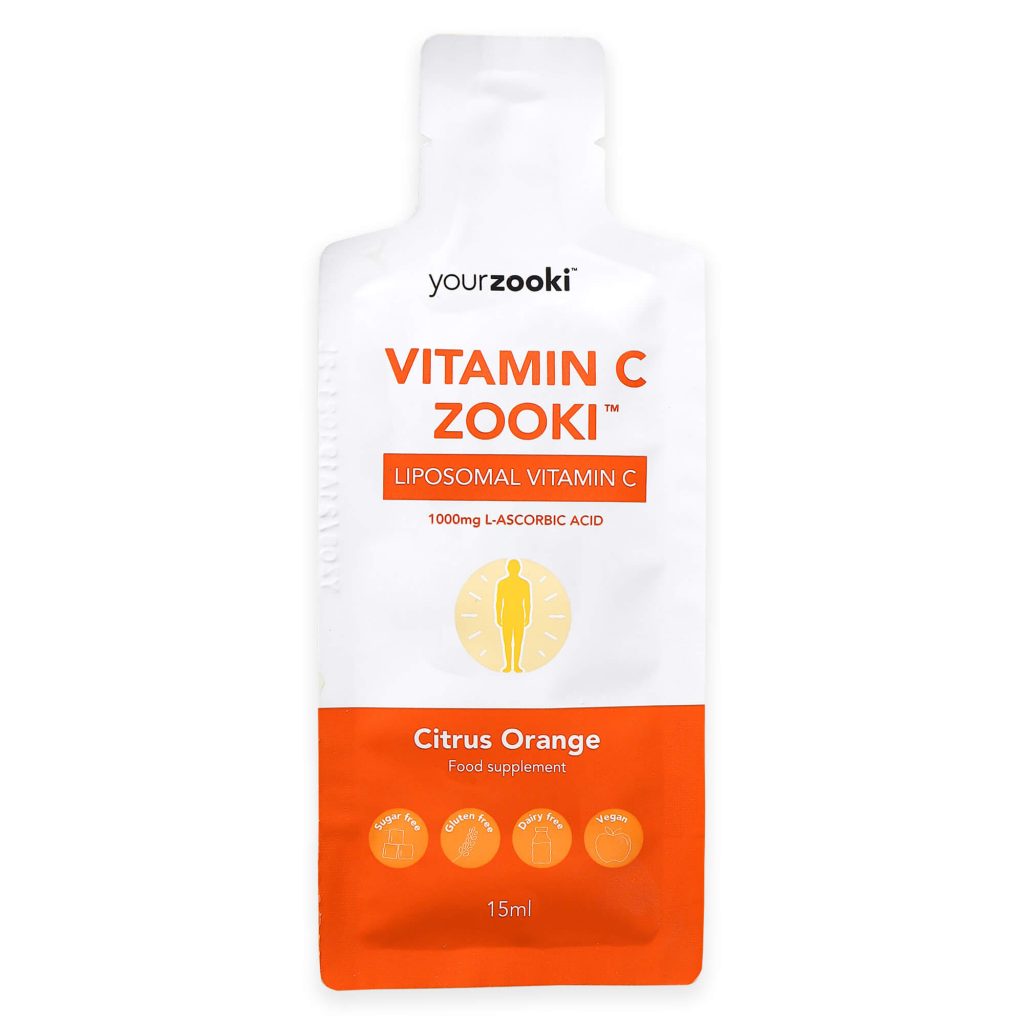 W: Vitamin C Zooki.
Hourglass Fit
A 100% natural dietary supplement designed exclusively for women. I hear you shouting another gimmick! This is the real deal I have been taking this for the past month and so excited about this supplement, is does what it says on the tin. Hourglass fit is a dietary supplement, natural ingredients to help boost the user's metabolism and crush cravings and it does just that! The product, which is both gluten and vegan friendly, complements a healthy and active lifestyle. The supplement is both gluten free and vegan friendly making it a great choice for many.
How does it work?
Hourglass Fit uses 100% natural ingredients, and complements a healthy and active lifestyle to help women lose stubborn weight safely and gently. The ingredients have been specially selected as they are scientifically proven to work. For example, glucomannan is a natural appetite suppressant, zinc supports the immune system and aids digestion and 5-HTP improves mood levels and enhances motivation. This complements a healthy and active lifestyle so if you are on the way to creating the best version of you? This will be a perfect companion!
W: Hourglass Fit.
Natur Boutique's Artichoke Tea
Artichoke tea​ is an earthy and beneficial​ tea​ brewed from the plant. Artichoke tea​ is thought to aid digestion and is perfect with a drop of Manuka Honey. ​
Disclaimer: Pregnant and breastfeeding women should seek advice from their doctors before using artichoke extracts. Artichoke leaf extract should not be taken in the presence of gallstones or other bile duct occlusion, due to its bile stimulating effects.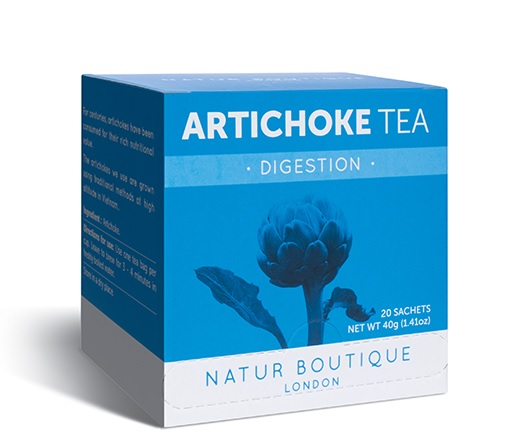 W: Natur Boutique's Artichoke Tea.
Honeybuns
When its time for a treat, my first choice is award wining Honeybuns gorgeous gluten free cakes, they taste just like a drop of heaven. Their story started in 1998 delivering cakes to cafes and delis in Oxford. Now based on an old diary farm in the Dorset they are the trusted gluten free bakery dedicated to making delicious, free-from, artisan treats. Honeybuns are a true family, with total kindness and sustainability at its heart. They have an onsite nature reserve, extensive onsite recycling & solar power and an accredited vegan range.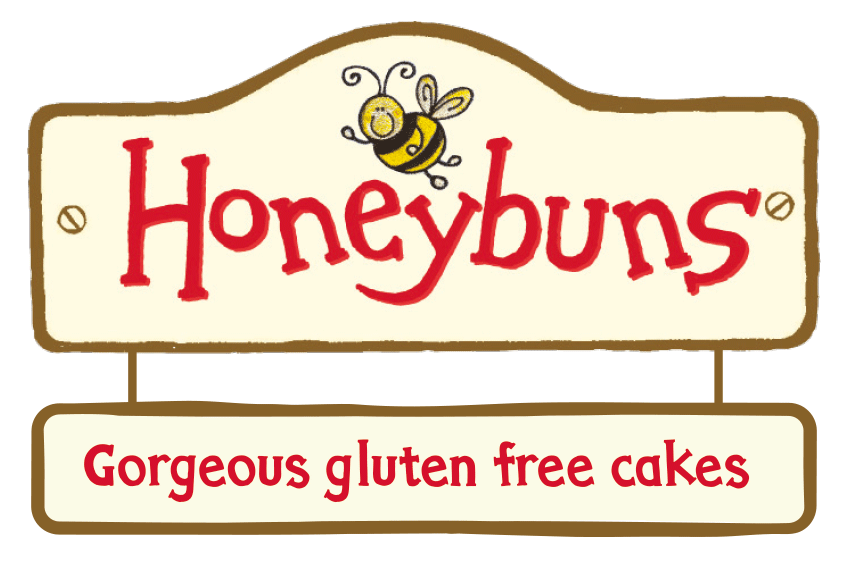 Honeybuns offer authentic, hand made and impeccably sourced ingredients. The cakes are delicious a wonderful treat as a gluten free option. I fell instantly connected to Honeybuns growing up as a child my mother would bake gluten free cakes due to her gluten intolerance. It's so exciting to see how gluten free options have grown over the years and Honeybuns are shining a light on gluten free baking.
Cake Slices and Traybakes
Gluten free cakes and traybakes are perfect to tame the sweet tooth; milk chocolate, dark chocolate, shortbread and flapjacks and all gluten and diary free and vegan.
W: Honeybuns Cake Slices and Traybakes.
Cook Books
If you are anything like me I like to bake! Honeybuns supply the most amazing cookbooks so you can master gluten-free baking at home.
Honeybuns Gifts
Make someone feel special with a tasty gift from Honeybuns you will be spoilt for choice, afternoon tea party or the famous Honeybuns taster box yummy! My mouth is watering already!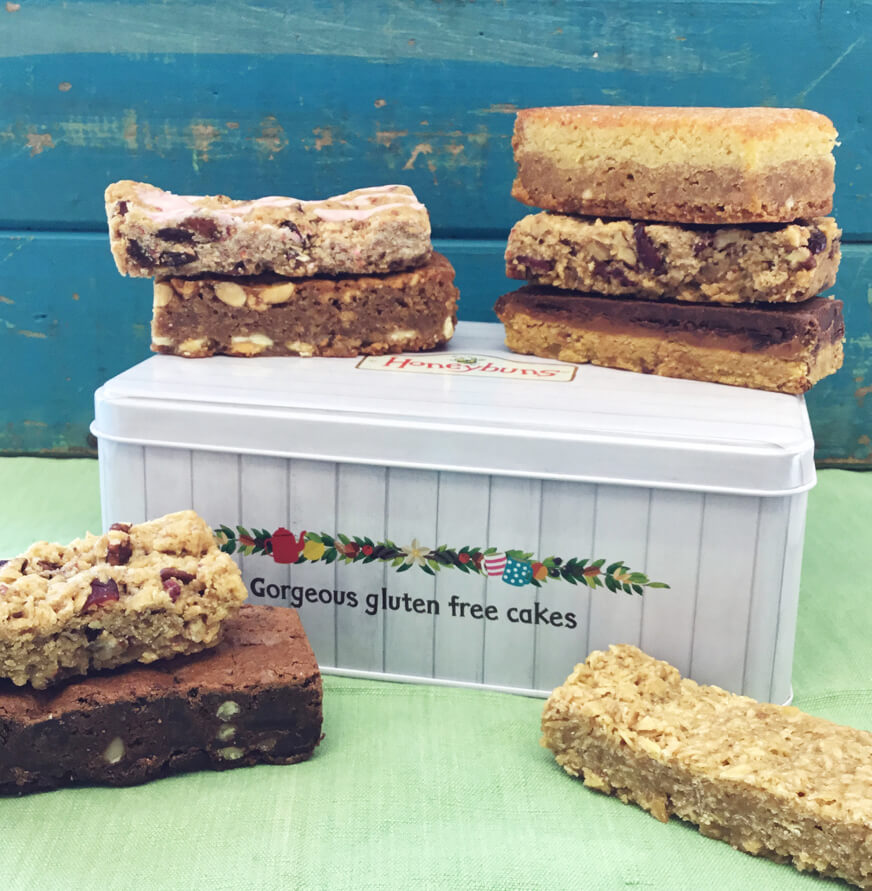 W: Honeybuns Gifts.