The world is facing one of the biggest most challenging pandemics in history. It is a difficult time but we must try our best to be positive and know that we will get through this together. We will spend more time at home 'social distancing' staying in is the new going out! I would like to share with you part 1 of some of the amazing brands we can all use at this time to look after our wellbeing, skincare routines, beauty, keeping your pearly white, new mother exercises, and lots more. Please look after your self, God bless you and I look forward to seeing you on the other side.
Wellbeing
Black Seed Oil
I was introduced to a product called Black Seed Oil and was told that its deemed a miracle oil. I decided to do my research and was astounded by the amazing qualities that Black Seed offers. I have tested the product and I have found it complimented my usual vitamin intake and has wonderful effects when I have respiratory problems.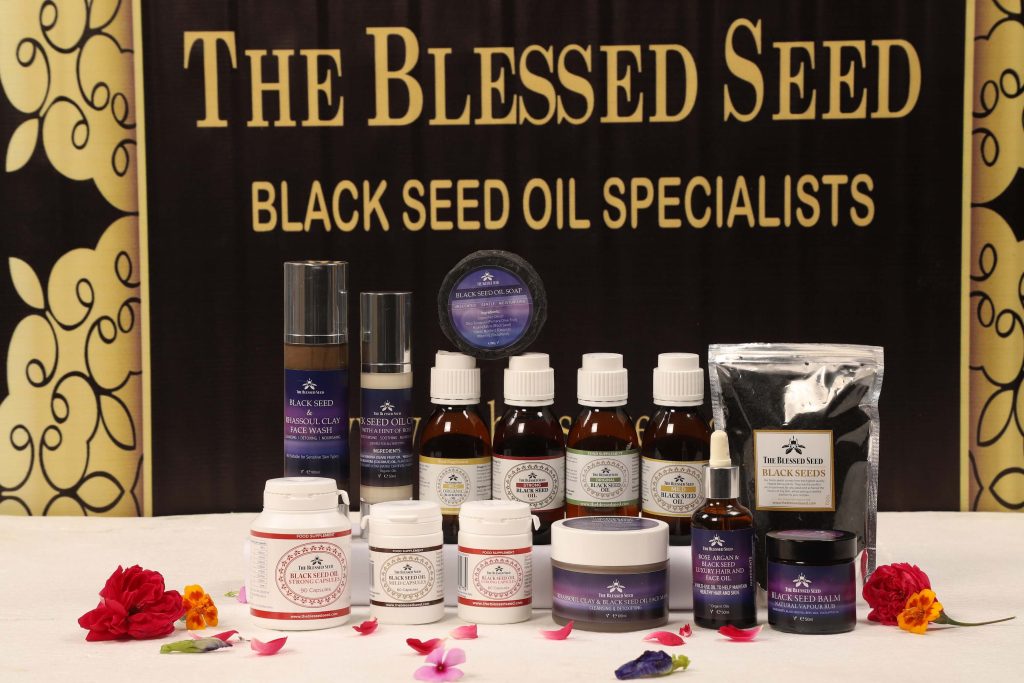 Disclaimer: This product is not intended to diagnose, treat, cure, or prevent any disease.
The Blessed Seed is one of the leading companies in black seed with its strongest black seed oil in the world and the only company that produces it in four different strengths. Their oils are not only correctly cold-pressed, they go one step further and press at the slowest speed possible making their oils the King of cold-pressed oils. Their oils are also 100% pure with absolutely no additives. Black seed goes as far back as ancient Egyptian pharaohs, the Queens Cleopatra and Nefertiti it was known that they included the black seed in their routines for various purposes; whether internally or topically.
Since founding in 2002, The Blessed Seed has focused on developing not only the best oils but also incorporating black seed oil into beauty and healthcare products. The Blessed Seed make sure that everyone can benefit from the power of the potent oil, whether it's through consuming their capsules or using the oil, shampoo, soap, etc. As members of the Guild of Craft Soap & Toiletry Makers, their beauty products are made to a very high standard where many requirements have to be met.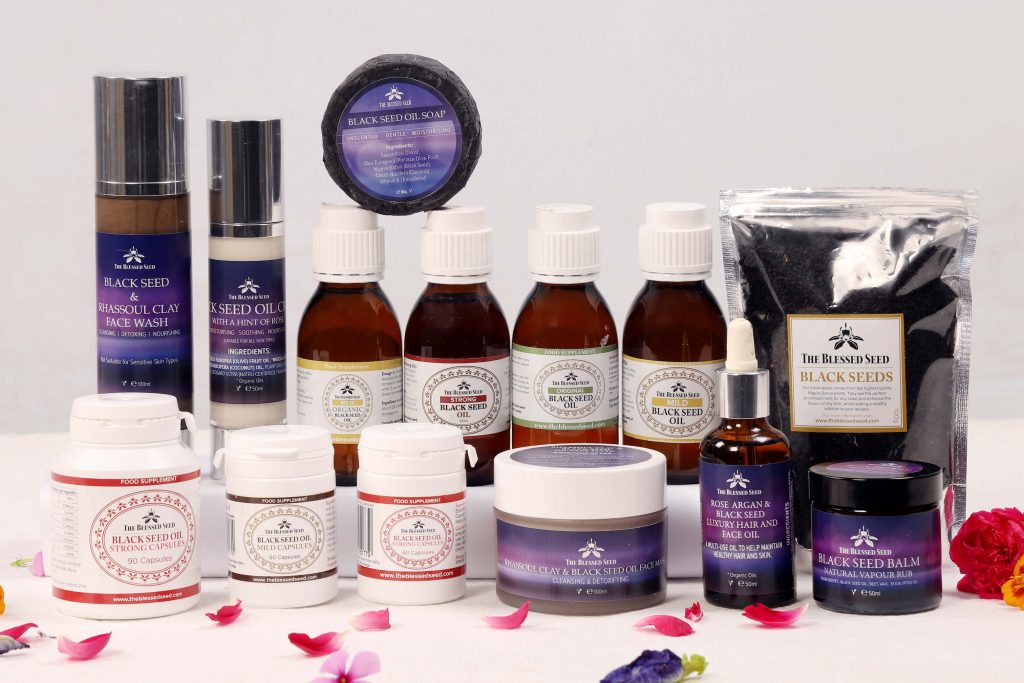 I tested a few products from the blessed seed range and very happy with the results these have been beneficial to assist with my health and skincare regime.
Extra Strong Black Seed Oil
Extra strong black seed oil is the most powerful black seed oil they have found so far. The 100ml bottle of our strong black seed oil contains 6.3% of volatile oil.
Disclaimer: This is not for over-sensitive people who are advised to begin with the mild.
Moisturizing Face Cream 50ml
This is has been the best seller, especially with ladies. Natural ingredients, free from harmful synthetics, suitable for all skin types, allowing everyone to enjoy it.
This light but truly high-quality moisturizing cream is effortlessly the best product to apply into your skin.
With just a hint of rose aroma, the cream has a silky texture that is extremely soothing. It won't block your pores because it allows your skin to breathe. Using this non-greasy formula daily will grant you the luxury experience you deserve.
Luxury Rose, Argan & Black Seed Oil
I love the idea of using a product for many purposes. I call it a little bit of luxury in a bottle. The Blessed Seed have a created an all-in-one product that truly works which can be used for the hair, face and body.
Whilst we are at home take some time to pamper yourself. The luxury rose, argan and black seed oil contain carrot tissue oil, grape seed oil, black seed oil, argan oil, vitamin e, and Bulgarian rose oil.
Disclaimer: Not to be used around the eyes, mucous membranes or on broken skin. For external use only
Sun Chlorella
What does the brand Sun Chlorella have in common with some of the world's top models? Miranda Kerr, Rosie Huntington-Whitley and Kelly Gale have all mentioned they chlorella in their diets. Chlorella is a green algae which grow in freshwater, chlorella can be dried into a powdered supplement, which can be added to smoothies, shakes or sprinkled on food.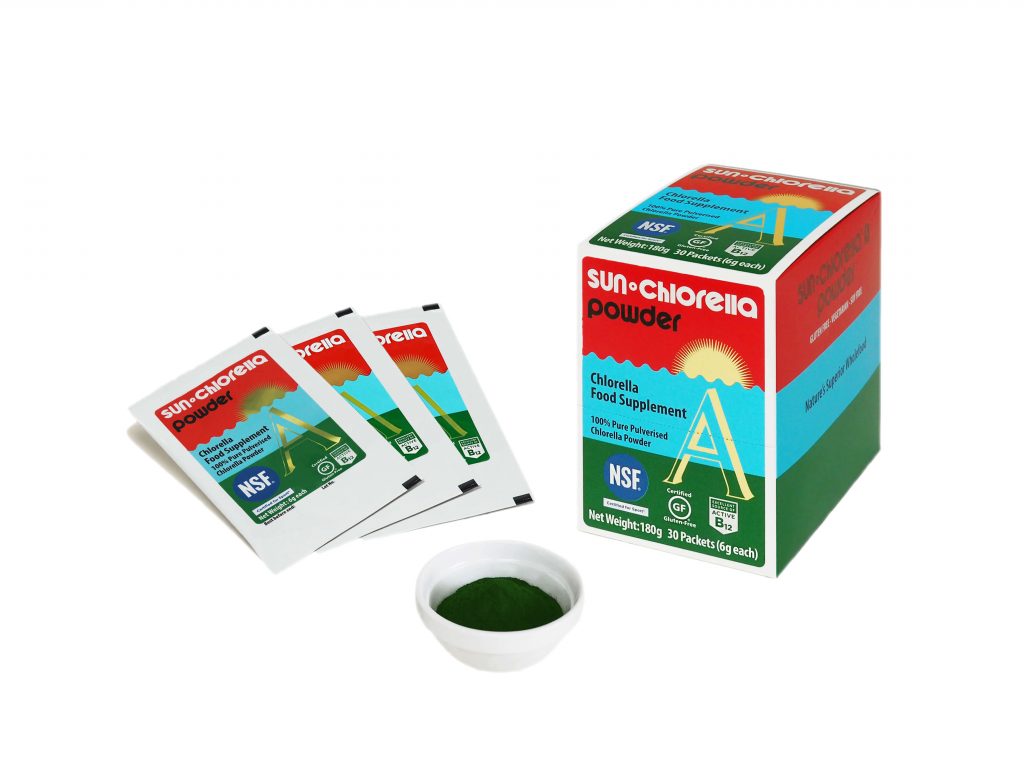 Science suggests it may help with both our waistlines and looks and even more exciting chlorella could well be a powerful anti-ageing remedy that targets collagen. There have also been several studies showing chlorella could help with our waistlines. Chorella's appears to be able to help the body perform more effectively when exercising and aids recovery afterward.
Chlorella has been on the earth for over 2 billion years. Sun Chlorella is the most praised chlorella product on the market. Sun Chlorella powder is Gluten Free, Soy Free and NSF Certified for Sport. Sun Chlorella has several benefits to support athletes, chlorophyll, helps to reduce inflammation and supports energy production, vitamin D, supports immune function and muscle health, fibre, supports healthy weight and gut health, protein, a source of fuel for cells, supports muscle recovery and repair, iron, helps to carry oxygen to muscles and magnesium helps prevent muscle fatigue and cramping. Sun Chlorella is available in tablet, powder and granule form. It can be mixed into drinks and smoothies. I tested the powdered supplement adding it to my shakes and salads I have much more energy, a great result.
W: Chlorella | Bodykind Ltd.
Olverum
Olverum Bath oil has received rave reviews! Winner of Tatler Magazine Beauty Awards, you are in safe hands. Olverum Bath Oil is a highly concentrated, therapeutic bath oil which contains 10 pure essential oils, carefully blended to work synergistically, and a very effective way to naturally relieve stress and help you achieve a great nights sleep.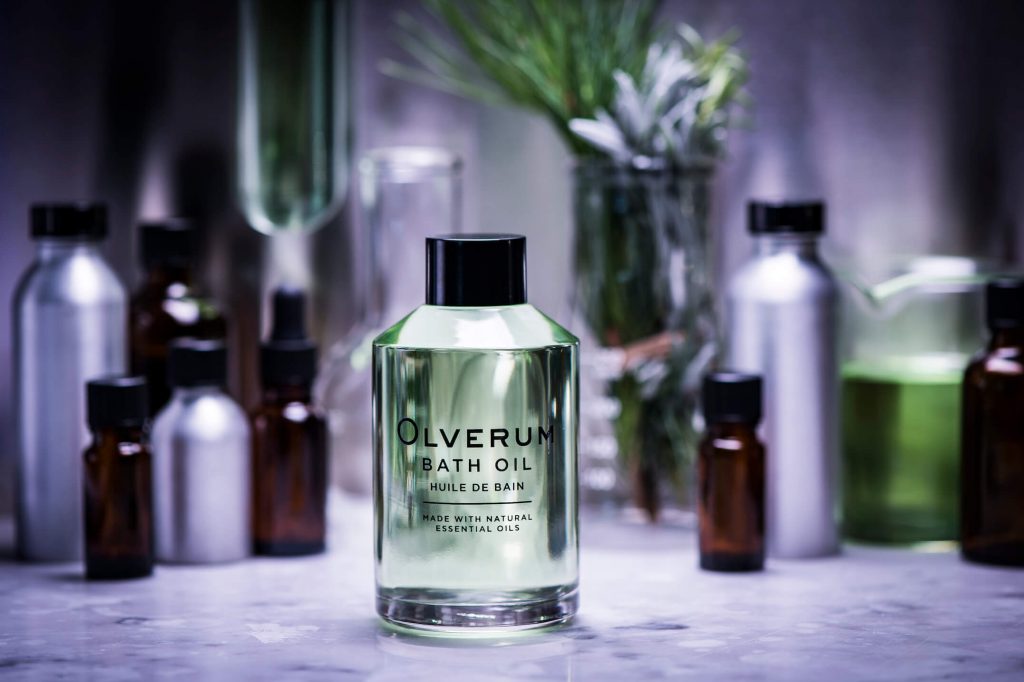 This time-honoured formulation has remained largely unchanged for 83 years, and until now has only been known by a cult following in the UK. Now beautifully re-packaged, yet still retaining the same formulation loved for eight decades by its' passionate devotees.
An Olverum bath is like a warm comforting hug that helps you recover when you feel mentally and physically depleted. Whether you use it to relieve stress, revive aching muscles and joints, rebalance dry skin, or for luxury at it finest for a long soak in the bath for a 'me time' moment, Olverum promotes a feeling of wellbeing and renewal. Olverum bath oil creates an oasis of bliss and calm which will be so beneficial at a time like this.
Olverum Bath Oil is a highly concentrated and unique blend of 10 essential oils; Eucalyptus, Lavender, Juniper, Lemon Peel, Siberian Fir Needle, Exotic, Verbena, Lime, Geranium and Rosemary. It is free from artificial colours and preservatives and is not tested on animals.
W: Olverum | Olverum Bath Oil.
Skin Care Routines and Home Spa Treatments
Just because we are at home doesn't mean we should not take time to pamper ourselves self-love and care is so important especially at this time. I was so excited to be introduced to Maria Damalis, Head of Kypwell Wellness & Spa. She is an aesthetician and wellness specialist with over 20 years of experience in Spa and beauty management.
My readers have the opportunity to book their free online consultation see below:
W: Kypwell Wellness & Spa | Kypwell on Instagram
Or Live every Saturday on IG with their wellness experts you will be in the best hands.
Tips from Maria Damalis, Head of Kypwell Wellness & Spa using Kypwell Products
So my tips for coping with lockdown, to be honest, I think this is important for people to do this regularly, as life is unfortunately very stressful and there is generally a lot of pressure on people.
1. I like to put music on, helps me to shift gear, change my mindset and mood and be present in the moment. Focus on unwinding and letting go of the day's tension
2. Cleansing my skin with our gentle cleansing foam to remove all traces of makeup and all external aggressions of the day – pollution, dust, pollen…
A really important step to make sure our skin is thoroughly cleansed, ensuring that the next products we apply are more effective.
3. Wiping our skin with cotton wool and our signature mist toner is our secondary cleans, removing any excess particles of makeup and impurities…. This step also tones your pores, ph balances your skin.
4. Prepare a bowl of boiling water, wait for it to cool down a little, (we just want gentle steam, not too intense)
Add tea tree – most antibacterial essential oil, to fight any infection and inflammation. Eucalyptus – to keep lungs and sinuses clear. And lavender – soothing and calming, both for the skin and soul…
Add 2 drops of each oil in the bowl and lean over the bowl and place a towel over your head and take some slow deep breaths in and out for about 5min.
5. Now is a good time to do our exfoliation. The steam has softened our skin and makes it even easier for our exfoliator to remove excess dry skin cells. Our exfoliator is made of almond apricot and sweet orange peel which makes it a beautiful sensory experience and leaves your skin silky soft.
6. The skin is now ready and receptive for a mask, depending on your skin type.
Applying a generous layer on face and neck and leave on for 20min. This is an intensive treatment that boosts your skin, for instant radiance.
7. During the mask, I prepare a bath, light some candles…and for added benefits, add half a cup of Epsom salt – eases muscle tension by removing lactic acid and toxins from our system, and 5 x drops of your favourite essential oil…I find geranium or bergamot are beautiful aromas and uplifting our emotions during these challenging times.
8. Always apply a nourishing oil to your body after your bath. Our Devine body oil is dry, so penetrates the skin easily. Enriched with jojoba, avocado, rosemary and rose to deeply nourish and restore skins suppleness.
9. Remove mask and spray your skin with our signature flower mist toner which activates our skin cells and prepares the epidermis to receive the products that you apply next. Choose the correct elixir for your skin type and apply on face and neck. Next your eye cream and moisturiser.
10. About all end your day with a pray and gratitude for all the blessings that we have…rest your mind and body….giving harmony and strength for days to come to our other natural beauty client.
W: Kypwell Skincare Collections
W: Nairian
Guava & Gold
Introducing the Bath and Body range inspired by the tropics formulated to transport your mind to a distant golden beach.
Guava & Gold, the luxury bath and body collection will make you feel like you are walking on the beach. The Guava & Gold range is formulated to combine luxury scents with quality botanical ingredients. The result is a bath and body range that truly soothes the body, mind and soul.
The four collections, each with their signature scents. The complete product offering includes bath and shower gels, shampoos, conditioners, body lotions and a luxury shimmering body oil to ensure your skin glows wherever you are.
Not only are these products packed with luxury perfumes, but the unique formulations are also created with skin health in mind and provide many skincare benefits. Skin-boosting ingredients including guava, orchid, cherimoya, vanilla orchid, plum blossom and vitamin E pure luxury. This blend of scents from distinctive fruits and flowers reflects the soothing aromas of the tropics and creates a desire to capture those unforgettable, exotic holiday memories. I tried Guava & Gold and smelled like paradise and looked golden
W: GuavaandGold
Lift, tighten and rejuvenate
Sensica Sensilift
Great for beauty-conscious women who can't get to the salon – Sensica Sensilift is an anti-ageing pro device that does instantly reduce fine lines a professional LED technology. Sensilift is an anti-ageing device with clinically proven radio frequency technology with a facial massage to boost skin's natural collagen production. The product is receiving rave reviews as the ideal way to rejuvenate your skin at home.
Angela Langford Bloom & Glow Face Oil
Stress and worry can take a toll on all of our skins, and this is just the radiance-boosting oil that we all need to lift our complexion. Introducing Angela Langford Bloom and Glow Face Oil.
Awarded 91% in blind testing by good housekeeping institute. Angela says…"Perfect if your skin is sensitive, easily inflamed or generally out of kilter. This is your recipe gorgeous, glowing, radiant skin.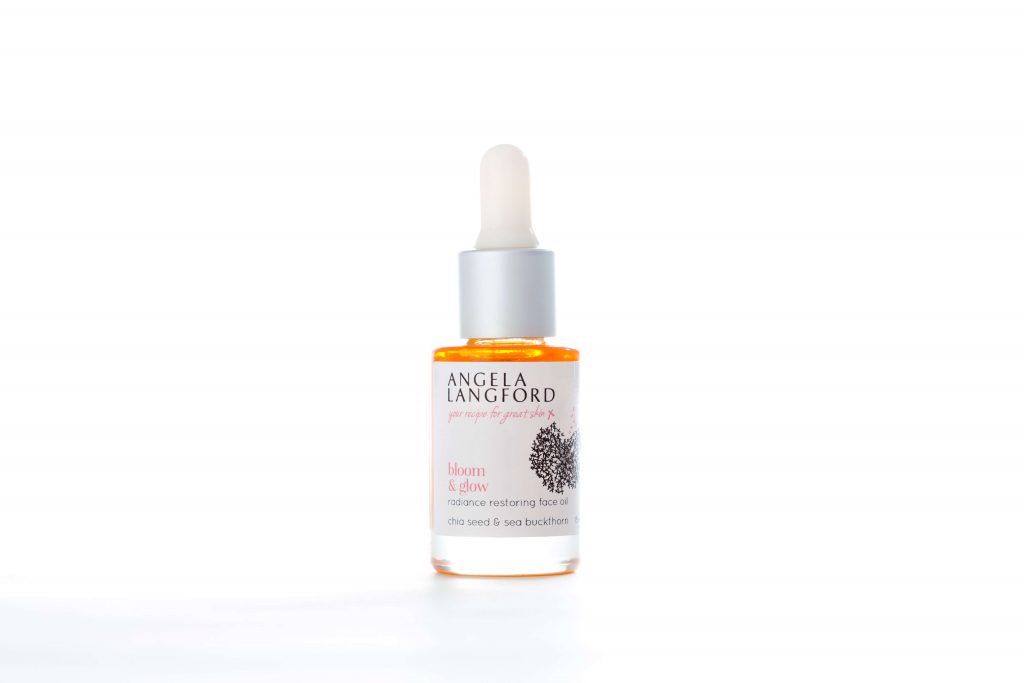 Chia seed & sea buckthorn are blended to deliver high levels of essential fatty acids, vitamins & antioxidants – it improves skin's elasticity, calms inflammation & restores radiance.
W: Angela Langford.
BIOMIRACLE
Masks can be fun why not try BioMiracle.
All Natural Fusion Green Energizing Juice
BioMiracle Fusion Energizing Skin Boost Juice Natural Mask is the cotton sheet mask that soaks the skin with natural and vegan ingredients such as Green Apple, Broccoli, and Kale. This cotton mask promotes clear skin while boosting skin's healthy-looking radiance. Vegan Friendly, Natural, Non-GMO, Paraben-free StarDust Flamingo Bubble Mask.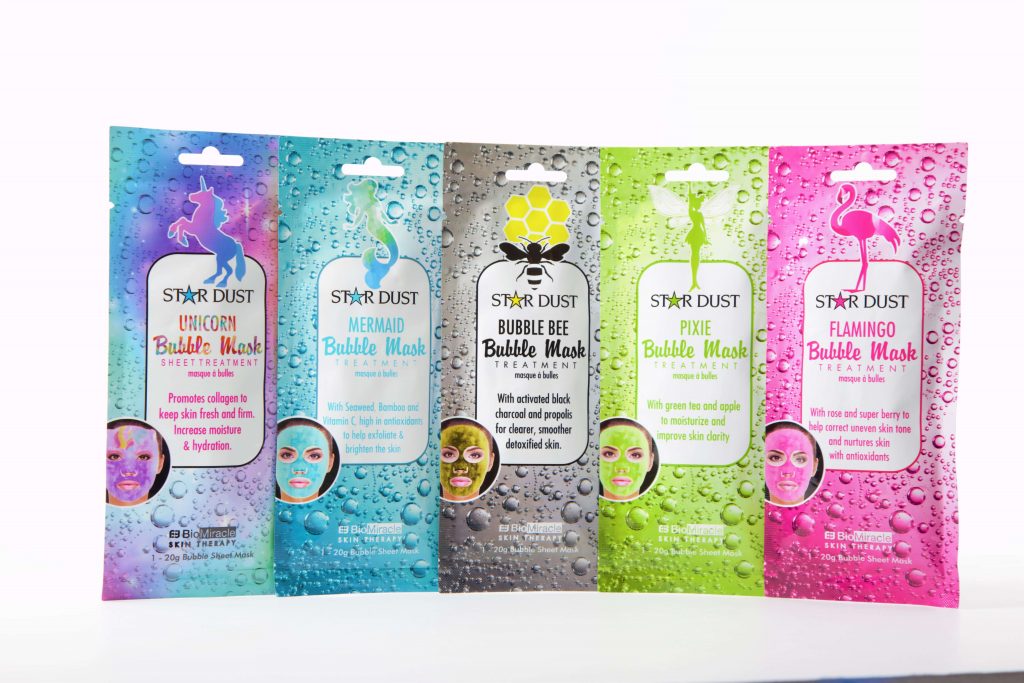 BioMiracle StarDust Flamingo Bubble Mask is made with Rose Extracts. Delivers intense hydration, antioxidant and illuminating. New innovative Cupro sheet mask will increase absorption into the skin for full benefits.
Benefits
Eliminates impurities
Deep cleanse on your pores
Rose extract work to revitalize skin
Super berry helps smooth skin
Corrects uneven skin tone and nurtures skin with antioxidants
Brightening & Hydrating Glitter Peel-Off Mask
A glitter peel-off mask with Amethyst and super berry complex for a visibly smoother, more clarified and hydrated complexion.
Vegan and Biodegradable.
Girls Night In!
Honey Bunny Lashes
Honey Bunny Lashes is the UK's first fully vegan and cruelty-free luxury lash brand. High end, super high-quality lashes – that are the closest thing to mink without being mink.
These gorgeous lashes are stacked and layered and have tapered ends to mimic the natural makeup of fur. The glue is non-animal tested and suitable for vegans meaning no animal ingredients are used. The glue is tested using high tech software that analyses the components to eliminate the need for animals.
This exciting new brand has been created by passionate vegan and lashes lover Lia Ludlow, 12 years vegan, and 20 years meat-free. Animal lover Lia, 34, and grew up in a mostly vegetarian family who rescues animals, from pigeons to ferrets and goats, horses, donkeys, snakes, parrots, geese, chickens, rabbits cats dogs guinea pigs and chinchillas!
Lia says;
"I started this brand as mink lashes seemed to be taking over the beauty industry and I was never at ease buying lashes from businesses that supported the mink fur trade."
Professional Home teeth whitening
Smile Science Harley Street
Staying at home is the new going out! Be selfie-ready you friends, families and colleague will notice how your smile sparkles let them know your secret, introducing a multi-award-winning professional teeth whitening product range. Smile Science Harley Street have disrupted the dental industry, providing effective solutions and innovative scientific formulations to use in the comfort of your own home.
Developed by world-renowned dentist Dr Martin Giniger, the Smile Science Harley Street product range contains clinically proven ingredients to nourish and strengthen teeth whilst delivering maximum whitening results by up to 8 shades. Leading by authority, expertise and credibility, the products are designed for sensitive teeth with formulations that are enamel friendly, nourishing gums at the same time for optimum oral health.
Smile Science Harley Street Professional Teeth Whitening Treatment
The award-winning Professional Teeth Whitening Treatment offers fast effective professional results for sensitive teeth of up to 8 shades whiter in just 10 days, combining whitening with aftercare to maintain maximum results. Targeting stain removal, the treatment offers a simple 4 step process involving pre-stain removal followed by applying a whitening gel on a mouth tray using syringe tips for precision application and zero wastage. A 5-point LED accelerating light is attached to the mouth tray to begin the whitening process of up to 20 minutes. Maintain whitening results with the world's first vitamin-enriched whitening toothpaste; Vita-White, containing Vitamins A, B6 and C for overall gum and oral health. Finish off with a tooth gloss that delivers high gloss definition to the tooth's surface and provides tartar control ingredients to help prevent stain build-up. Smile Science is convenient and safe to use without professional dental supervision.
Smile Science Harley Street Professional Teeth Whitening Kit
This two-part clinically proven dentist-approved formulation delivers intensive stain removal and teeth whitening results for sensitive teeth of up to 8 shades whiter, in just 10 days. Safe and convenient to use at-home, the pre-stain remover is applied to effectively remove stains before the whitening gel is activated by a 5-point Blue LED Accelerating Light, using five powerful LED bulb technology to enhance the teeth whitening process and achieve rapid, long-lasting results.
Smile Science Harley Street Teeth Whitening Strips
A new generation of teeth whitening strips, dentist-approved and clinically proven to target stains, expect up to 6 shades whiter teeth in just 14 days! Designed to be softer and more comfortable to wear, the strips contain gentle enamel friendly ingredients, specifically for sensitive teeth meaning there is no discomfort or sensitivity. Consisting of 28 strips in a pack, the whitening strips have been developed with a unique elastic gel formulation which greatly improves resistance to saliva which ordinarily diminishes the whitening capability of the gels, enabling the strips to deliver sufficient teeth whitening and improved results.
Smile Science Professional Harley Street Tooth Whitening Pen
Perfect for on-the-go easy maintenance and professional-level teeth whitening in 1 minute for up to 6 shades whiter. The easy to use click- pen applicator has been designed to agitate stains in hard to reach areas and delivers smooth and accurate application of whitening gel directly onto the tooth's surface for optimum results. Holding 30 applications, the Tooth Whitening Pen not only removes stains and whitens teeth but is also developed for sensitive teeth, infused with Aloe Vera to soothe gums along with enamel friendly and strengthening ingredients.
Smile Science Harley Street Vita White Professional Whitening Toothpaste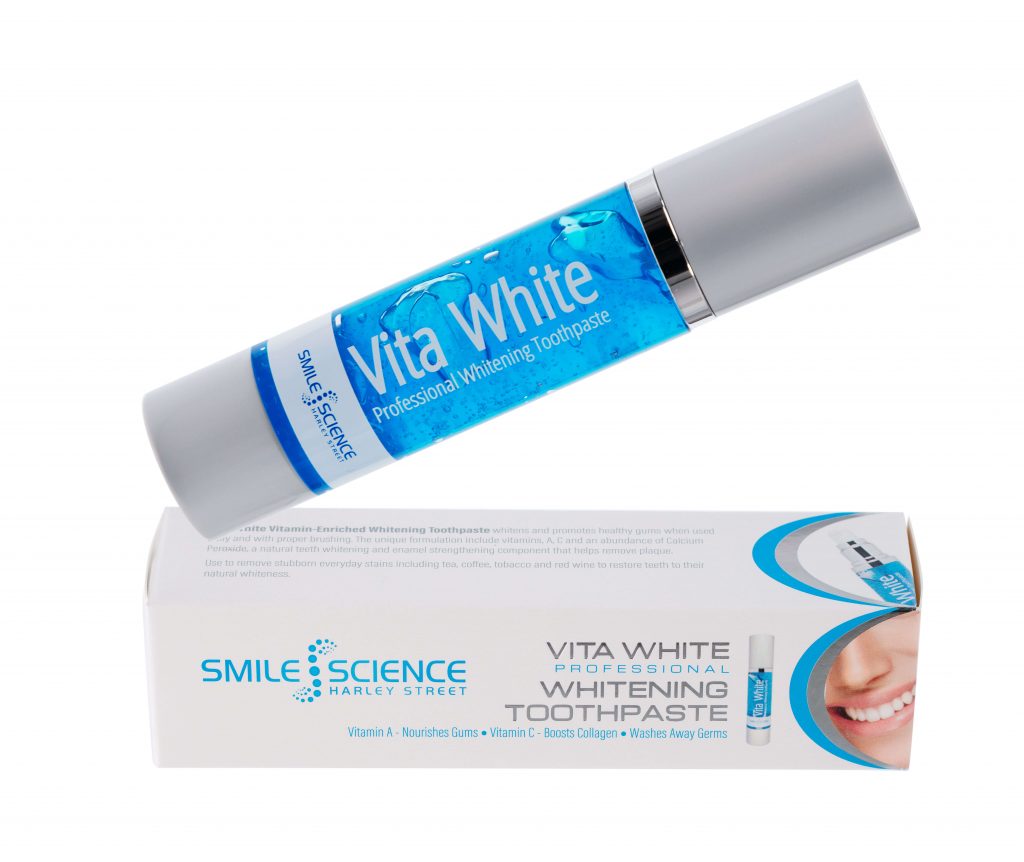 A first of its kind, the Vita White Professional Whitening Toothpaste is a superior whitening product specifically formulated to nourish gums and remove plaque whilst restoring teeth to natural whiteness. Non-abrasive and developed for sensitive teeth, the Vita White Professional Whitening Toothpaste is the world's vitamin-enriched toothpaste, containing key vitamins A, B6 and C to; nourish and boost healing in gums, control the build-up of bacteria and boost collagen production.
Smile Science Harley Street Professional Dual Dental Cleaning & Whitening Foam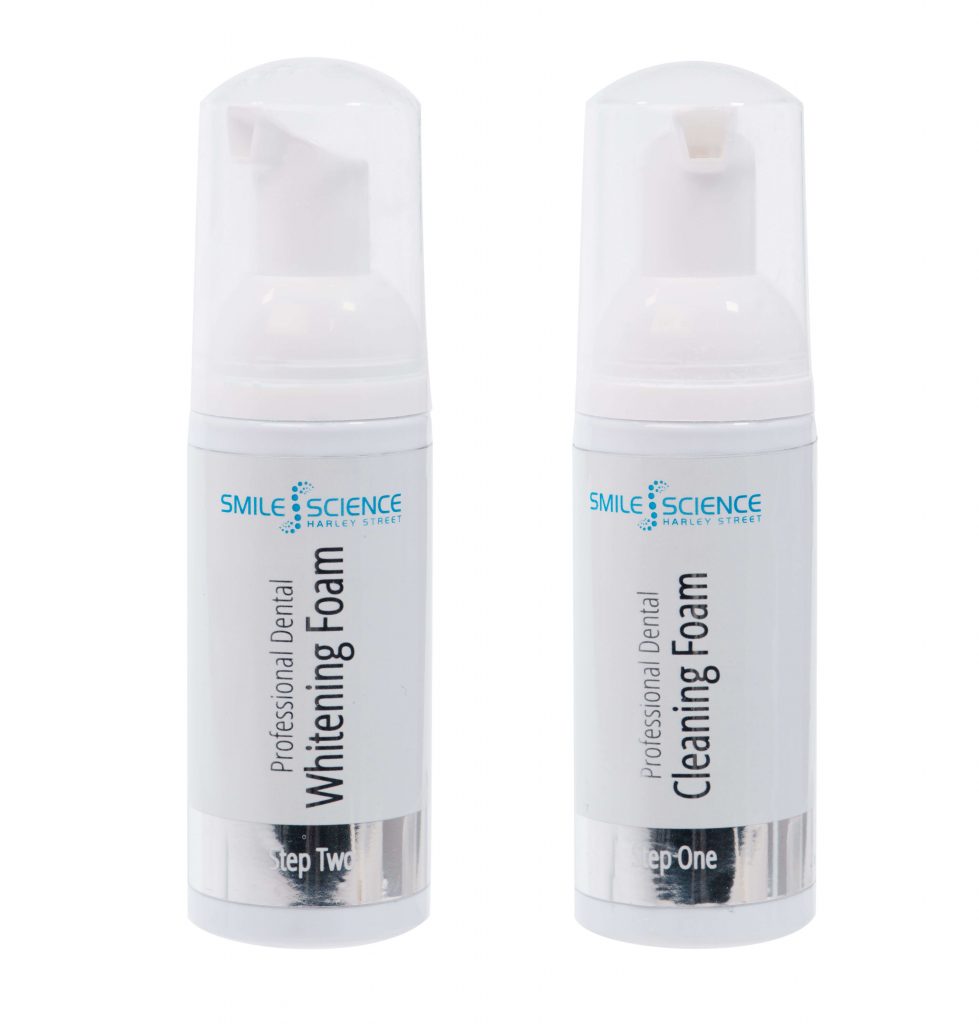 This two-part proprietary 'Oxygen Infused' cleaning and whitening foam system whitens teeth by up to 7 shades brighter. With many of the same ingredients as leading toothpaste, both foams are clinically proven to penetrate tough to reach spaces between teeth that basic pastes and gels are too thick to clean leaving teeth whiter and cleaner. Foam formulation is made up of a thin liquid that thickens only with air, therefore as the foam collapses back into a thin liquid, it penetrates rapidly into surface stains of the enamel for the greatest coverage and faster results, resulting in visibly whiter and cleaner teeth.
W: Smile Science Harley Street.
Expectant or New Mother Alert
Elvie Trainer
Get an award-winning pelvic floor workout with the Elvie Trainer
"I think of Elvie Trainer as my physio at home!"
Recommended by more than 1,000 health professionals including physiotherapists, obstetricians and fitness experts, the Elvie trainer is the world's smallest and smartest Kegel trainer.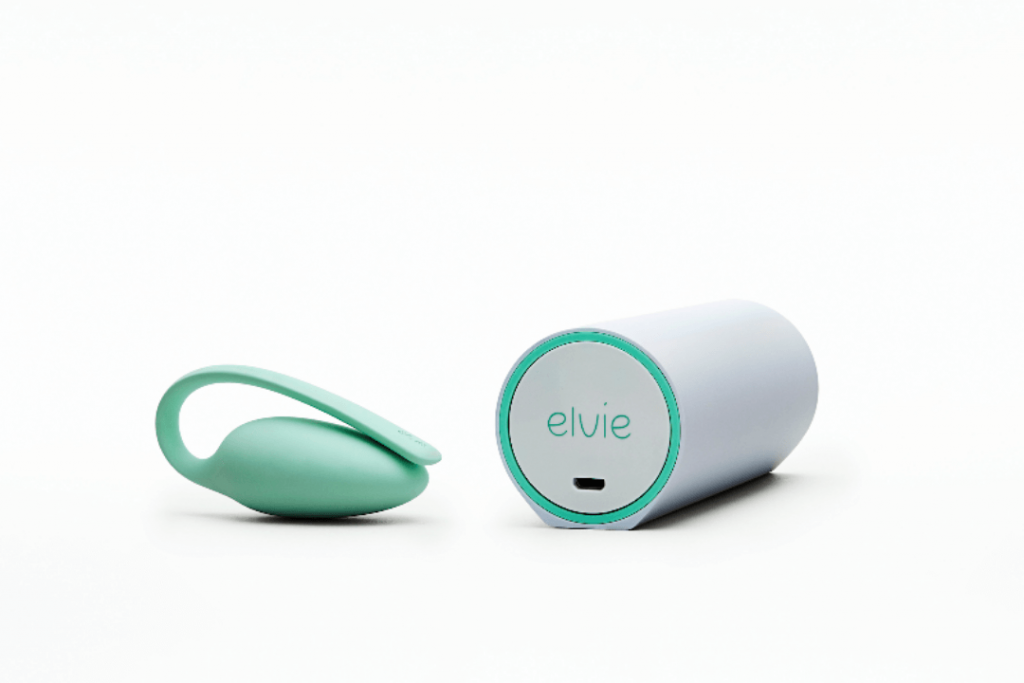 Placed inside the Vagina, Elvie Trainer links to an app with fun, five-minute workouts, helping you train this important set of muscles by gamifying your muscle contractions. As you squeeze, the gemstone displayed on screen lifts in real-time with the contractions allowing you to visualise the exercise and providing instant biofeedback. With regular use, most women will see results within less than four weeks.
Using cutting-edge patented technology, Elvie Trainer directly measures force and motion in a unique way, unlike other Kegel trainers on the market. 30% of women push down when doing their Kegels, which can lead to damage. Elvie Trainer can detect incorrect contraction, alerting the user, and helping you to improve your technique.
The pelvic floor plays a crucial role in core stability, bladder control and overall well-being. Problems with a weak pelvic floor are common, affecting 1 in 3 women and up to 80% of expectant and new mums. Strengthening this crucial set of muscles has been clinically shown to improve incontinence, support bladder control, speed up postnatal recovery and reduce the risk of prolapse.
Katie Hilton, a Consultant Midwife at Elvie, said: "It's recommended that all pregnant women should do pelvic floor exercises, no matter their age. This is because of pregnancy and giving birth stretch the muscles of the pelvic floor – layers of muscles that stretch from the pubic bone to the end of the backbone and help keep the bladder closed. When weakened, they can make you break wind or leak urine, especially when coughing, sneezing, lifting or exercising. While they don't get stronger on their own, the good news is that targeted exercises can help."
Small, smooth and comfortable, the Trainer is made from medical-grade silicone and is hygienic, easy to clean and even comes with a convenient carry case that doubles as a wireless charger.
The Elvie Trainer has won more than 13 awards.
W: Elvie Trainer.
Relaxation
Ancienne Ambiance
It's so important at this time to relax and find time for peace and tranquillity the brand that helps me achieve this balance is Ancienne Ambiance. Scented candles are perfect to "transform your space" – even more so now with everyone staying at home. To protect curious young children and animals they also offer beautifully scented diffusers without a flame.
Luxury Candles and Home Fragrance. Ancienne Ambiance candles take you on a sensory journey like no other with the most beautiful luxurious packaging. Full of fragrance, which lasts for a long time, each Ancienne Ambiance Luxury candle is hand-poured in the UK using traditional techniques, special slow-burning wax blend and lead-free wick. 60-65 hours of burn time included. Discover and explore award-winning luxury scented candles as recommended by Vogue, Elle, Marie Claire, Glamour, Spa Secrets, Positive Luxury and Sheerluxe to name a few.
Pick from these two heavenly scents, which are just won awards the Beauty Shortlist & Wellbeing awards
Alteeneh Fig Candle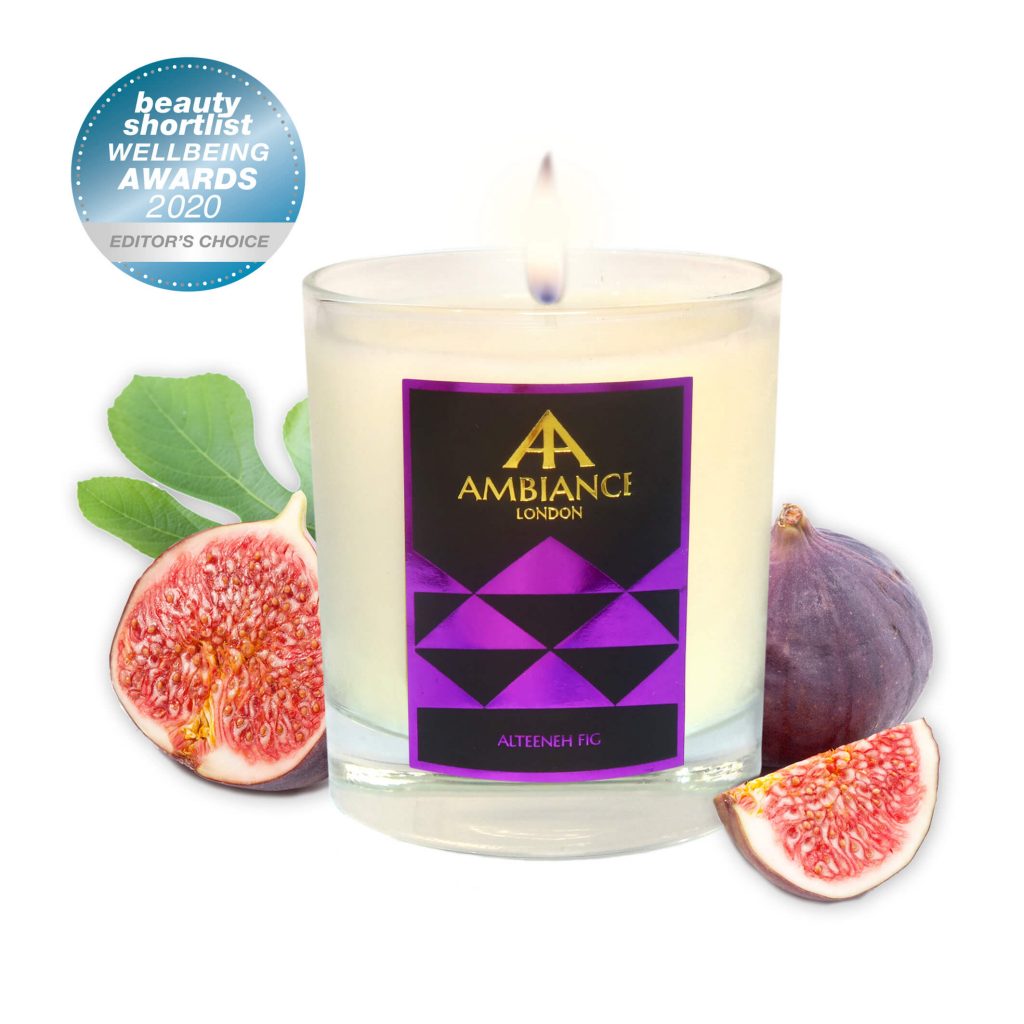 A fresh and clean blend of woody fig tree with fruity sweet figs, shop Alteeneh Fig for an indulgent and uplifting fragrance.
Ambra Amber Diffuser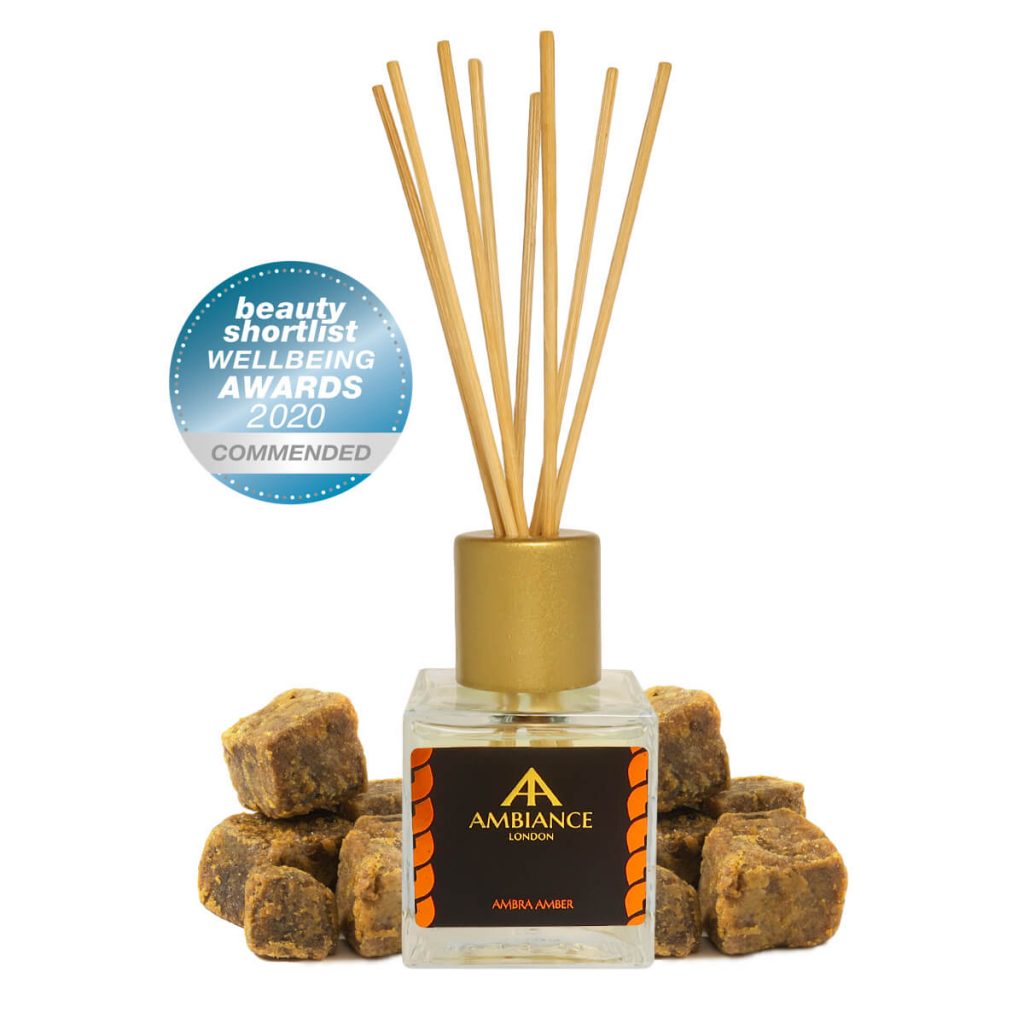 A peppery dry sensual and comforting scent, the ideal way to fragrance without the safety issues of burning candles.