Awww there is something so beautiful about love…nothing better than that warm feeling inside, that feeling of being with that special person. Valentine's day is one of my favorite days of the year the beautiful aroma of flowers, the excuse to indulge in chocolates and sip on a flute of Champagne…now that I have you daydreaming let me begin….
February is the month of love, whether they are your partner, spouse or that person you just can't get out of your mind. I have put together the perfect Valentines Gift guide to spoil them on February 14th
Holistic Silk
Luxury products crafted with love. Imagine on Valentine's Day receiving the most beautifully packaged gift of pure Mulberry Silk. Holistic Silk was created by the founder Joanna Weakley 'as the perfect remedy to the stress of modern life'. Give the gift of wellness showing your loved one that they deserve nothing but the best.
Pure Mulberry Silk is one of the beauty industries best-kept secrets. Compared to Cotton, Mulberry Silk is renowned for reducing skin and hair damage by up to 80% and is recommended by beauty experts and by hairstylists, making Holistic Silk the most respected wellness brands of the era.
The World's Best Sleep Masks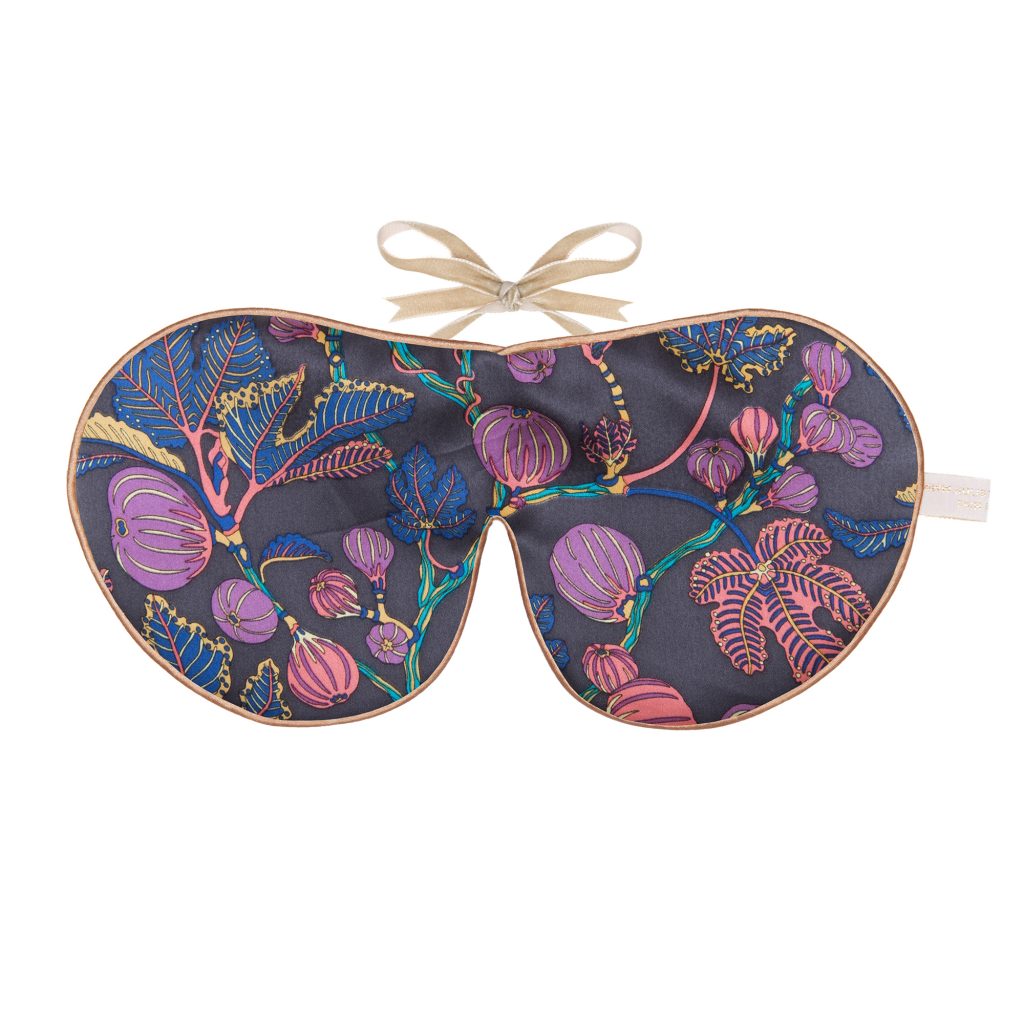 Sleep is the perfect aid to your beauty regime. Holistic sleep masks offer an award-winning design delivering deep and restorative sleep. Holistic Silk is lightweight, luxurious and made to last with a unique no-padded design to give a perfect, light-blocking fit. Holistic Silk has produced the most luxurious eye mask, which will leave the special one in your life feeling like a treasured diamond. Pure Mulberry Silk Eye Mask feature silk on both sides, naturally non-absorbent, the silk lining actively helps prevent night-time facial creasing and dehydration, making it perfect for sensitive and maturing skin. These beautiful masks are perfect to use when sun-seeking, allowing your loved one to experience pure silk wherever they are in the world.
Pure Mulberry Silk Hair Turban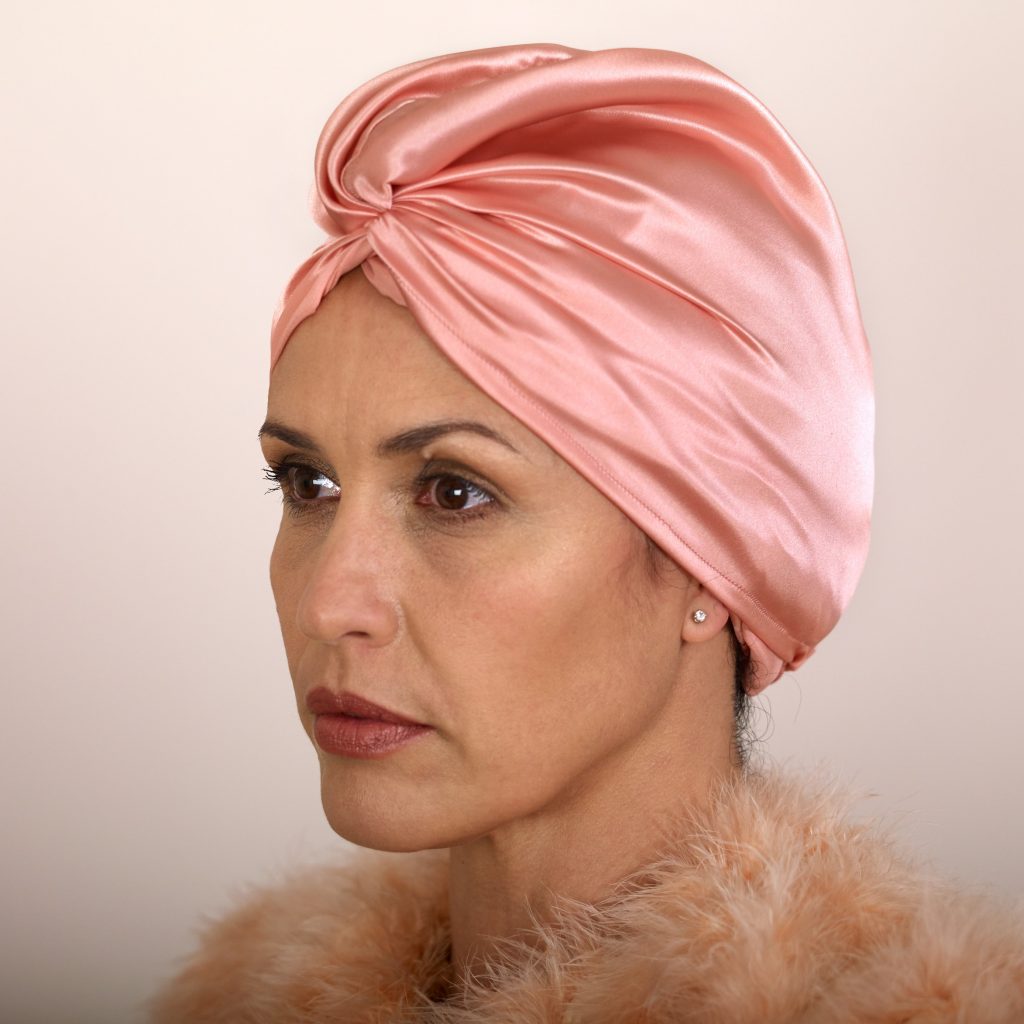 I love turbans the ultimate luxury headpiece, Holistic Silk has created a 100% 22 momme Mulberry Silk Turban that is as beautiful and luxurious as it looks. Expertly designed and constructed so that Mulberry Silk sits against your hair protecting your stresses like sleeping beauty. Some of the benefits are; this beautiful Turban stays in place as you sleep, less frizz, less split ends, and protects straightening and styling treatments and it's super stylish and easy to wear. Stocked at Harvey Nichols, Harrods, and Cult Beauty and stores worldwide, putting Holistic Silk as one of the most trusted luxury wellness beauty brands.
Red Letter Days
Make memories to last a lifetime! If you are anything like me I just love going out somewhere new, undiscovered. Red Letter Days offer the best solution to create the most memorable experience that special person in your life will never forget.
Couples Photo-shoot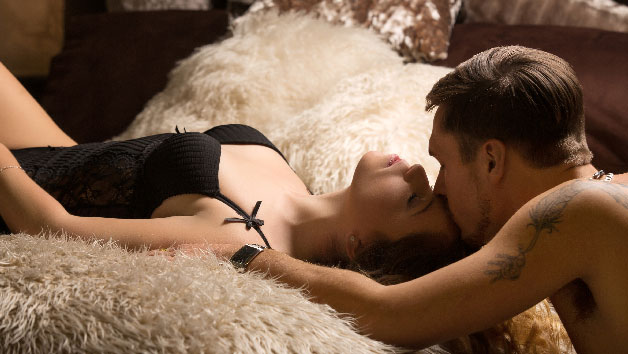 Feel like a true VIP and capture a special moment of love and true happiness with this couple photo-shoot this is available at over 70 locations across all counties UK wide. You will be in safe hands, the professional photographer will guide you every step of the way so you are relaxed and can enjoy that moment in time. Afterward view the images together chuckling, as you didn't realise you are both so hot! Pick your favorite to take home and display on your mantle as a reminder of that very special day.
Luxury Spa Treat with 60-Minute Treatment Lunch and Fizz at The Athenaeum for Two
You could do no wrong if you pick this experience. In the heart of London, Mayfair is the beautiful Athenaeum 5-star hotel home to the REN Spa, which is an oasis of tranquillity. The day will start with full use of REN Spa, sauna and steam room as well as hot tubs, pure bliss. Choose two 30-minute treatments, selecting from a facial, scrub, massage or detox wrap, or opt for one 60-minute treatment, choosing either a full body massage or facial, to take place in the couple's room. A £20 voucher is included per person, to be used against any extra treatments booked beforehand or towards the next spa visit. Once relaxed and pampered, savor a three-course set lunch at the renowned Galvin at The Athenaeum by chef duo the Galvin brothers, including a glass of prosecco each. Surprise your loved one with this amazing gift they will be yours forever!
W: Red Letter Days Luxury Spa Treat
Triple Supercar Blast at Brands Hatch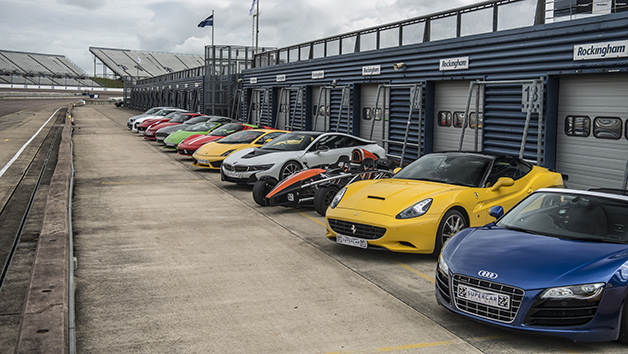 Nothing better than speed some people just love it! Get that special person in your life thrilled and treat them to the ultimate supercar rush. Choose three vehicles from a list you would see on the cobbles of Monaco the Lamborghini Gallardo, Ferrari California, Aston Martin DB9 or V8 Vantage, Audi R8, Nissan GTR, Porsche 911, and BMW i8 wow! Feel the ultimate rush while experiencing this famed and history-steeped circuit in three dream cars. Leave with a memento certificate they will talk about this to their friends and peers for years to come.
W: Triple Supercar Blast at Brands Hatch
Q Cards
Do you want to play? How about this Valentines Re-igniting that close connection that we can sometimes lose due to the many demands in our life. You are not alone! Q Cards have come up with a genius way to spark meaningful moments of connection for couples through questions, curiosity, and conversation. Aimed at couples aged from 18-118, have you been together for years or just met, new love, newly engaged, newlywed, new parents, new empty-nesters, newly retired or just curious, these are the perfect luxurious cards for you. I tried them and let's just say we are enjoying each other day-by-day.
W: Q Cards
Naomi & Nicole
Shape-wear is a very sexy addition to a beautiful outfit making a wonderful gift for your loved one. Naomi & Nicole are a bestselling contemporary shape-wear brand featuring light fabrics and comfortable compression. If you ask any shape-wear enthusiast they are always on the lookout for shape-wear that stays in place. Naomi and Nicole have perfected 'Wonderful Edge' prevent all of these garments from riding up, rolling down, and producing embarrassing lumps and bumps. The special person in your life will thank you for this gift.
W: Naomi & Nicole on ShapeWear
W: Naomi & Nicole on JDWilliams
Secret Weapons
What you would you say if I told you I had a secret weapon would you believe me? Secret Weapons have a range of great fashion accessories that will help a woman find lingerie and footwear solutions for their entire Valentine's dates and beyond. Calling all shoe lovers, stop heals from slipping and causing blisters with Secret Weapons invisible gel cushions. Protect the ball of the foot with Secret Weapons invisible gel cushions; Secret Weapons toe cushions prevent the burning sensation you can get between your toes. This Valentines might be the day you receive a beautiful sparkle as you are taken for a romantic walk, the last thing you want is your beautiful designer shoes to get caught in the gravel or grass. Secret Weapons have created the perfect weapon to slip on to your stiletto as a stopper when you walk which protects your heals.
Zoetic
You must have heard the crazy about CBD, give the gift this valentine of beauty, health and wellness. Zoetic has launched and is known as the premium, vegan-friendly CBD brand. Zoetic CBD Lip Balm has been beautifully created to give your lips that needed moisture. Enriched with shea butter, cocoa butter, and mango butter to protect your lips from the elements and enhance their appearance. Our lip balm is suitable for vegans. Zoetic CBD Facial Drops are a luxurious addition to your daily routine, aiding your skin's regeneration process, promoting hydration and unlocking a radiant appearance. Enriched with Vitamin C and Jojoba oil, our facial drops can be mixed with your preferred moisturiser or applied directly.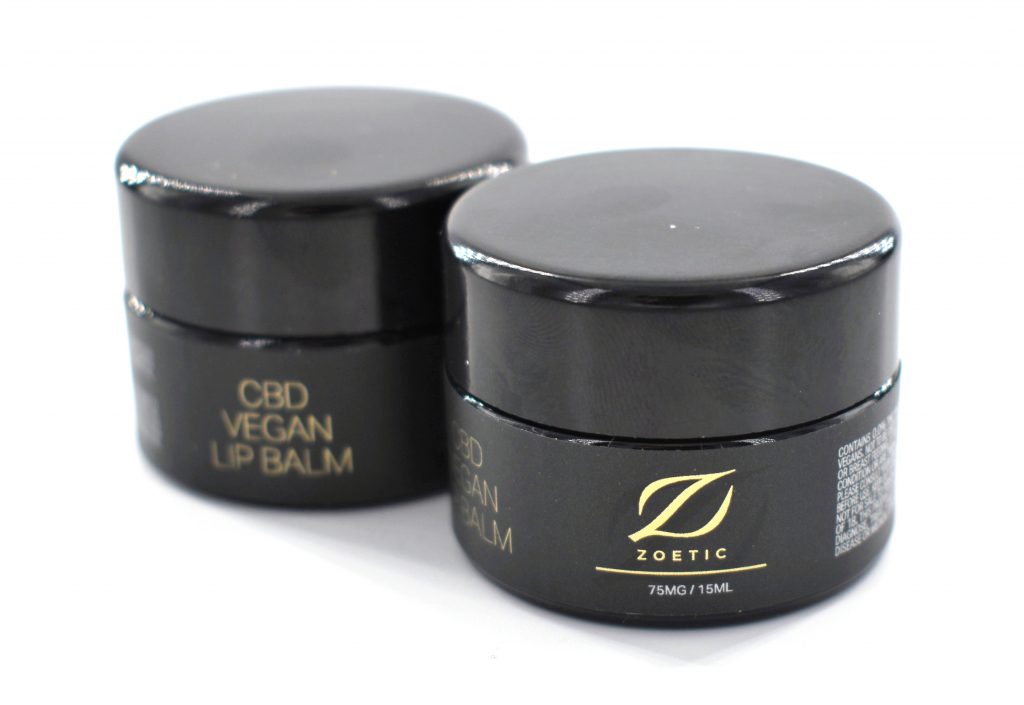 W: Zoetic CBD Facial Drops
W: Zoetic CBD Vegan Lip Balm
Olverum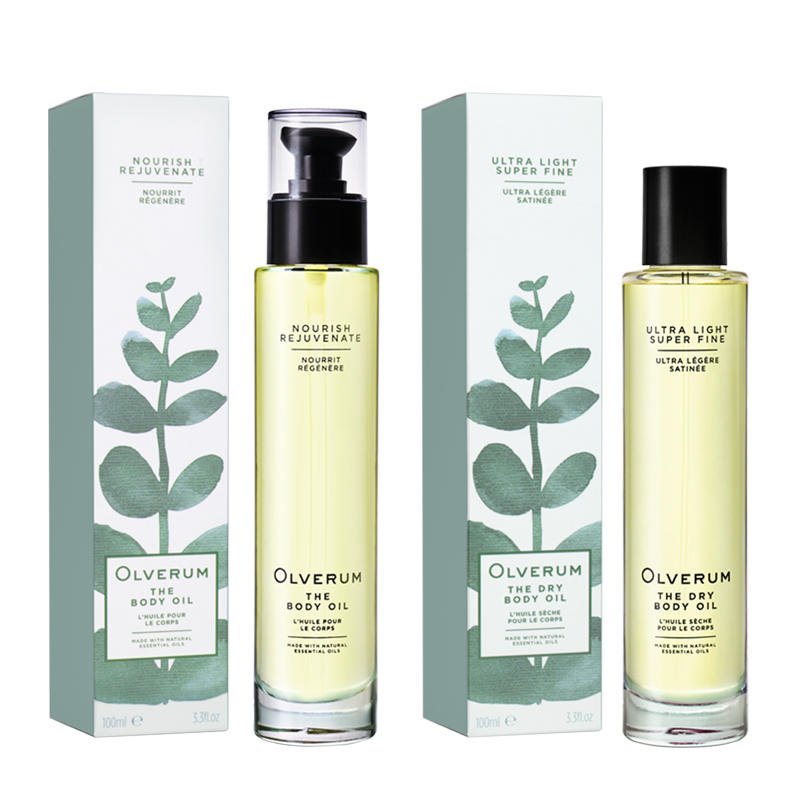 The story of Olverum is as rich and rare as the oil itself, involving a treasured family secret carried for decades, and several lifetimes of passion and specialist knowledge. Olverum offers luxurious therapeutic oil, which is a beautiful gift for someone this Valentine's Day, expertly crafted and sublimely aromatic. The Olverum oil comes in two types; the body oil that nourishes and rejuvenates made with over 30 essential and cold-pressed botanical oils. Olverum dry body oil is ultra-light Vegan and cruelty-free. Stockists are Liberty, Fortnum, and Mason.
W: Olverum Dry Body Oil
W: Olverum Body Oil
Angela Langford Skincare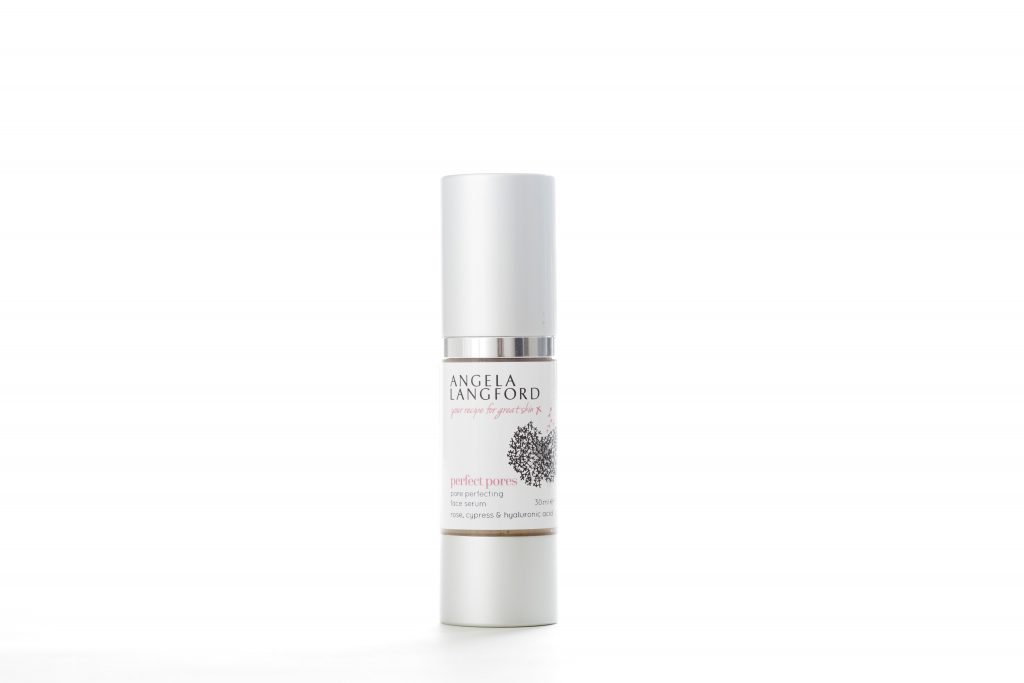 Your recipe for great skin this valentine, founded by Master Chef finalist Angela Langford. Angela Langford creates organic, vegan, cruelty-free, mood-boosting skincare products by hand in Pembrokeshire. Angela has created an affordable nature skincare tailor-made solution for each unique skincare concern. Gift the Angela Langford perfect pores serum, this natural serum is great for improving the appearance of pores and smoothing skin, the perfect recipe for repelling wrinkles & improving your complexion.