If you find yourself de-cluttering your shoes and handbags, remember these words: "Repair, Re-Use, Restore". We can all do our part for sustainability – it's the buzzword currently on everyone's lips. Consumers are wiser about their choices, from buying to restoring, and this is where ShoeSpa and BagSpa London have triumphed!
They are a London based restoration service whose motto is: "Repair, Re-Use, Restore" and they focus on targeting the luxury and designer fashion market. They encourage and promote sustainability and creativity by inspiring people to restore their favourite shoes and bags instead of buying new ones every season. It's also the perfect gift – as everyone has a pair of shoes or a bag that they want to bring back to life.
ShoeSpa and BagSpa London founder and eco-conscious Paul Kaniuk, who cares deeply about sustainability (and really likes his shoes!) realised that there was a lack of services specialising in luxury and designer items – in particular shoe and bag restoration services – so decided to set up his own business.
The luxury shoe restorer has gone one step further and introduced a bespoke new service that enables customers to "pimp their pumps", allowing individuals to create one-off designs for their pumps or trainers, really giving them the "wow" factor. ShoeSpa have found an exciting way in which to repair and customise a pair of shoes, whilst still allowing the customer to feel that through up-cycling, they are contributing to a more sustainable society.
Rene Byrd caught up with the London founder over a coffee to hear all about this exciting concept.
RB: Let's start from the beginning – How did you get to where you are now?
PK: My background is in finance, which is where my story started. I began my career in Amsterdam before moving to the city of London. I was not a fan of the public transport system so walked everywhere, and as a result, my city slicker leather shoes became damaged. That was the moment when I realised there was a need for a comprehensive shoe restoration service – somewhere where I could send my shoes and they'd come back like new. I carried out some market research and realised there was a niche in the market for a business like ShoeSpa, as well as the demand for one. September 2016 was when ShoeSpa was born.
RB: What has been your greatest achievement and the biggest challenge?
PK: My greatest achievement has been building something completely new from scratch and making it popular. My biggest challenge has been to change peoples' mindset from buying to restoring, and also making the public aware of these types of services.
RB: Talk me through your typical working day? ​
PK: I start my working day a little bit later because I usually stay late in the evenings. I start by reading emails and checking in with my colleagues to see where we are as a team. I have a full schedule involving suppliers, potential customers and business partners, as well as meetings regarding corporate possibilities. Some days I could be working on my own, and others with my team.
RB: How is your business keeping up with current "millennial" trends such as an increased social media presence?
PK: We use social media to create and build community awareness and show the public that our service exists. We mainly use Google, Facebook and Instagram – a highly visual platform which we believe is ideal for showing off our services and allowing our "before and after" shots to speak for themselves.
RB: What advice do you have for other entrepreneurs and business owners? What do you wish someone had told you? ​
PK: ShoeSpa and BagSpa London are not my first business ventures – I have had some experience in the past. One piece of advice I would give to others is to focus on your customer first, then the product or solution second, and finally creating a brand last. Social media is great for consumer research as you can use it to gauge your audiences' reactions.
RB: What personal item could you not do without and why?
PK: My phone – I do everything with it. It's like my own personal assistant, full of all my documents, books, photos, maps and more. Another item I couldn't live without is my running shoes. I like to go for a run to clear my mind and realign my focus before my daily schedule begins.
RB: Which three individuals (famous or not) would you like to be stuck in a lift with and why?
PK: I wouldn't mind being stuck in a lift with Steve Jobs (although this is sadly no longer possible), Richard Branson and Elon Musk, the founder of Tesla. As they are all disrupters in their own right and they didn't follow the status quo, I am sure they could give me a lot of advice for my business.
RB: In your opinion, what makes a good entrepreneur?
PK: From my perspective, there are three things that are important in becoming an entrepreneur.
1. Do your research and understand the market.
2. Always keep a positive mind and believe in yourself and
3. Persistence. It's not unusual for people to give up after just a short time, however, it's important to not let setbacks stop you from reaching your goal. My final piece of advice is to be sure that your business is something you enjoy and are passionate about, as that will only help you succeed further.
RB: What gave you the impetus to create ShoeSpa and BagSpa London?
PK: As I mentioned just now, it is important that there is a need for every business, no matter what it is. Every entrepreneur should take the time to look at the overall business strategy and not just making a profit, as this shouldn't be your only motivation. For example, I decided that I wanted my business to help the environment in some way, so we introduced a courier service which helps reduce fuel emissions. Many people have a pair of shoes that evokes memories, and ShoeSpa helps keep these memories alive.
RB: What are your 5 pearls of wisdom?
PK:
Be positive.
Be good to yourself and others around you.
Be persistent and never give up.
Focus on things you like (and don't focus so much on things you don't like).
Stay active by doing some kind of sport, whether it be dancing or going for a walk – it's all good for your mind.
RB: What does the future hold for ShoeSpa and BagSpa London? Do you have any exciting plans coming up?
PK: Our company is growing, and there are lots of exciting things in the pipeline. My ambition is to be the number one brand in the UK to offer these services, with the opportunity to expand internationally in the future. I'd like to continue our growth by welcoming a number of appropriate mentors and/or investors on board and collaborate with other brands that share our vision in order to help contribute towards our long-term strategy.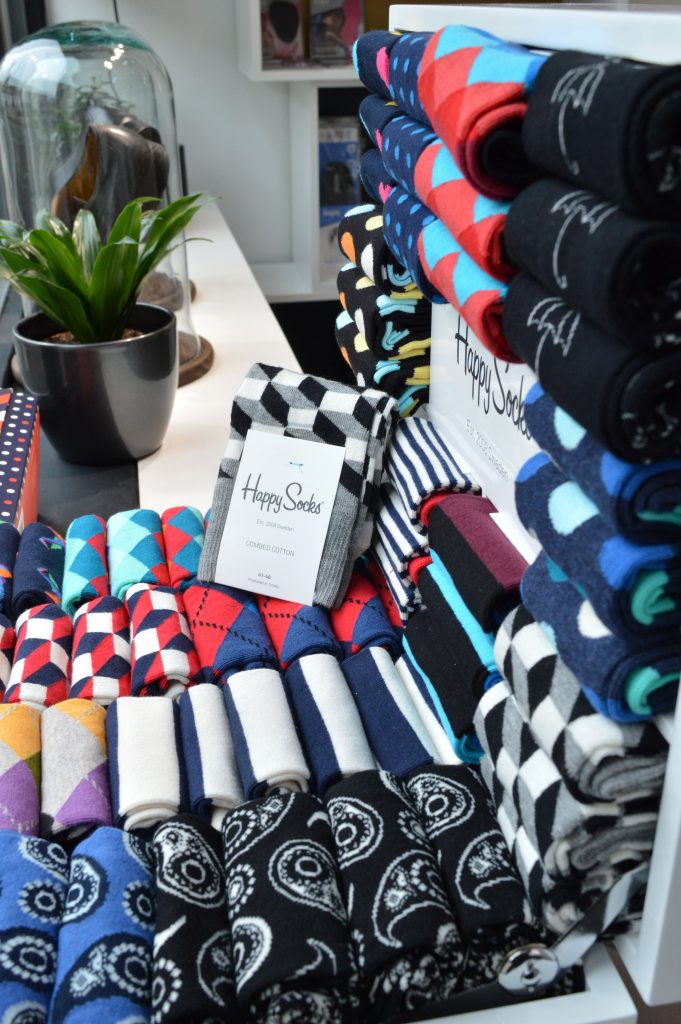 RB: Thank you for time. I wish you all the best in the future and I look forward to having ShoeSpa London restore one of my designer favourites!
W: ShoeSpa || Custom Shoe.