Love is in the air. The time of the year when you can show someone how much you care. We have been through so much over the past few years, and more than ever we have learned what truly matters. Make this valentine's extra special and show the people in your life that we truly love them. Don't wait to tell someone you love them; life is so precious.

Hedox Clinic

HedoxSkin Exfoliating Enzyme Mask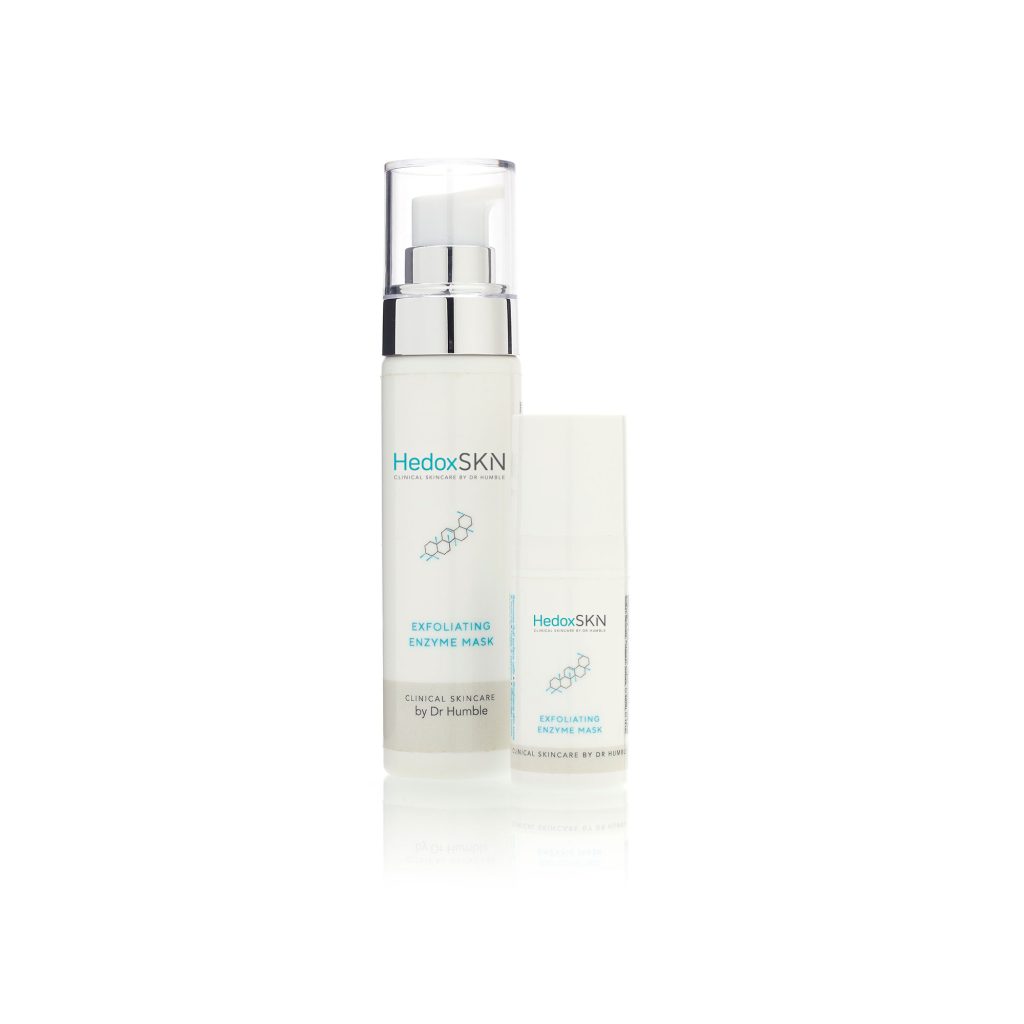 Dr. Stephen Humble is a renowned Aesthetic Doctor who runs clinics in Harley Street and Twickenham and has created this range following his extensive experience in cosmeceuticals and skin assessments and identifying the need for products that deliver more results with fewer products. Your loved one will thank you for the new glow!
The HedoxSKIN Exfoliating Enzyme Mask has a unique, natural enzyme formula that dissolves the protein bond between dead and new skin cells, to deliver outstanding and immediate results. A carefully formulated combination of potent ingredients ensures the skin is exfoliated, whilst the skin barrier is protected and the skin nourished. Ingredients include Wheat Grass Extract, Laracare, Aloe, Moringa Oil, Hyaluronic acid, Niacinamide, Calendula, Chamomile, and Vitamin E. The range of concentrated vitamins, provides powerful antioxidant, anti-inflammatory and antibacterial properties and soothes the skin. The mask is 90% natural, and uses no harsh acids, abrasives, or microbeads, which can irritate the skin, but will leave your face brighter, reduce the appearance of the pores, increase cell turnover, and leave skin feeling clean, bright, and refreshed.
The multi-benefit mask can be used at home, once or twice a week, and regular use will result in the following benefits:
Increased radiance: Removal of dead skin cells by visibly brightening and illuminating the skin
Refinement: Blocked pores are revealed and cleansed, reducing their size
Resurfacing: The surface is left scrupulously clean, smoothed, and polished
Lift: Skin is left with a pleasant, uplifting sensation
Firming properties: Skin is left comfortably taut, hydrated, and invigorated
Cell renewal: Active ingredients are proven to increase cell renewal for a fresh complexion
Minimising: The appearance of scars and blemishes improves with regular use
W: HedoxSkin Exfoliating Enzyme Mask
That'so

This valentine's treat the special one you love or yourself to a beauty bible awards 2022 winner. That'so skincare and tanning brand has carefully, crafted the treatments with essential vitamins, minerals, and botanicals to pack your skin with essential nutrients for the ultimate in health and vitality.

Tan Extender Scrub

Tan Extender Scrub – a scrub that gently exfoliates the skin due to coconut fragments and extends the life of a faux or natural tan. Contains Arginine that helps maintain the moisture and smoothness of the skin, Olive that acts as a second barrier for the skin, and Castor Oil that prevents skin dehydration.

Extends the life of your natural and faux tan.

Smells Of Lime & Cucumber

Protects Skin Barrier

Dermatologically & Nickle Tested

This product contains peanut oil and is not suitable for those who have a nut allergy. All That'so products are also vegan, cruelty-free, paraben free, and ethically sourced.

W: Tan Extender Scrub

Noble Isle Love Stories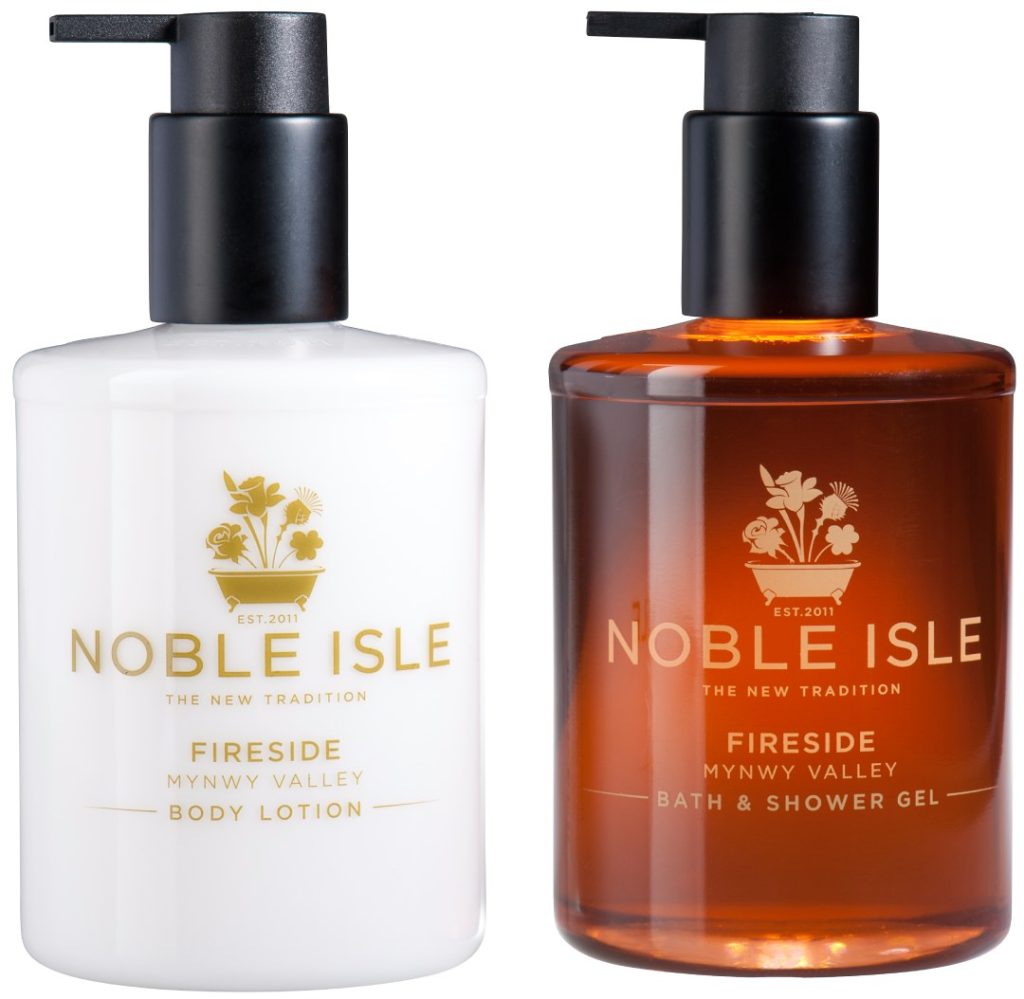 Luxury brand Noble Isle has created a brand-new gift box, created especially for Valentine's Day and featuring two of the brand's best-loved scent options.

Valentine's Day Gifts from Noble Isle are created with quintessentially British fragrances. Noble Isle has the art of bringing together perfumery to the bath and body world, their fragrances remind of moments in time, conversations, and memories that are so hard to replicate by other means.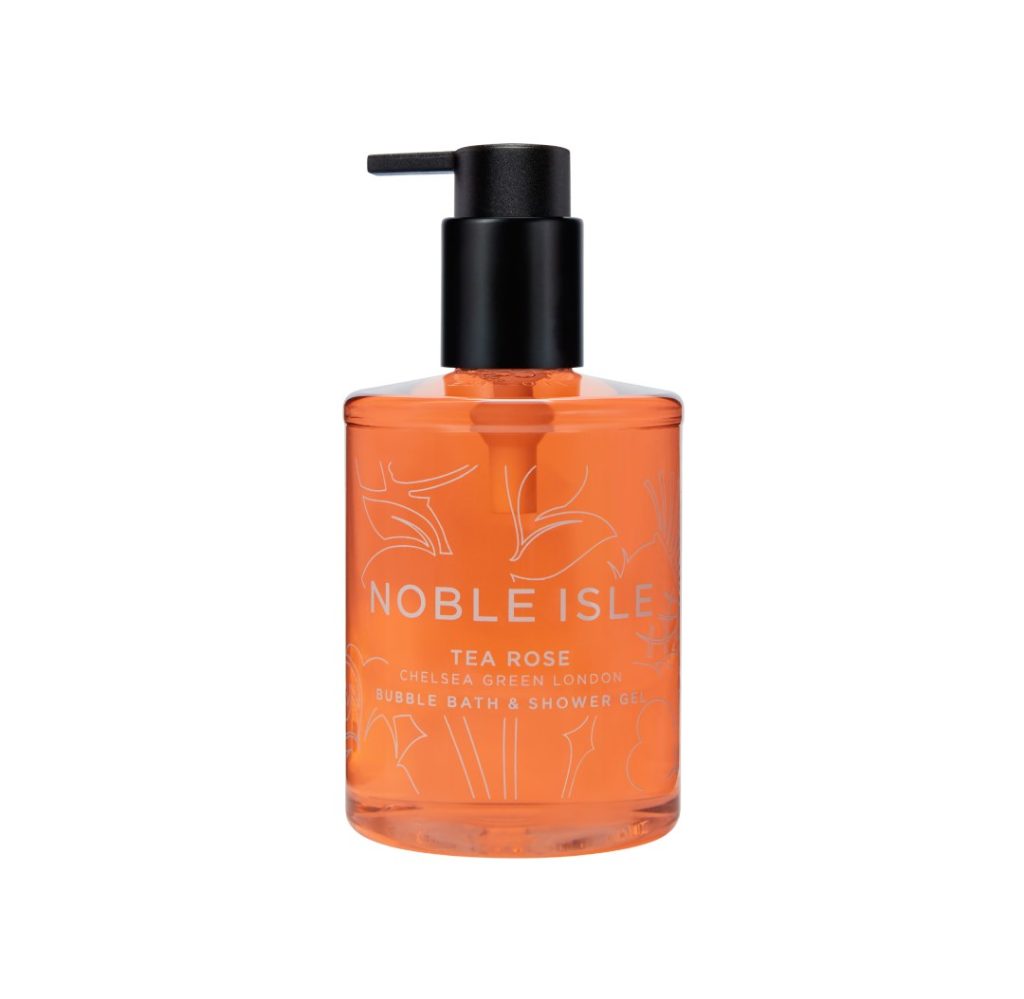 Their bespoke Valentine's Gift Box, in rose pink and stylish black detailing, comes complete with two of our most romantic fragrances, for the perfect Valentine's Day Gift Idea that won't disappoint.

W: Noble Isle Love Stories
Treats, Fizz, Hamper, Relax and Tipple

This Valentine's Day treat your loved one to Luxury treats, Fizz and Tipple.

La Gioiosa

Made from Pinot Noir and Pinot Blanc grapes, this vegan sparkling wine takes its name from an ancient local saying, 'marca gioiosa et amorosa', meaning 'march with joy and love'. Stockists: Tesco, Waitrose, Amazon, Majestic, and Ocado
W: La Gioiosa et Amorosa Rosea NV Brut Veneto
Loxwood Meadworks

Festival 18, English Honey Wine
Start your Valentine's story, their story began in a field outside of Loxwood West Sussex. Their founder Danny Bacon was selling mead for The Loxwood Joust (a medieval festival he runs) He saw how much people loved it and brought it back but in a modern way. This valentine's treat your loved one to wine made from 100% pure honey which gives the most natural flavour and a delicate sweetness.
Made from a signature blend of honey, Festival 18 is pronounced with honeyed citrus, vanilla, and floral notes on the nose. Off-dry, this vegetarian and gluten-free honey wine shows elegant mineralogy with crisp, zesty flavours. The finish is beautifully long and creamy. Serve chilled in a white wine glass or as a refreshing cocktail with lemon juice and ginger ale.
Quob Park Estate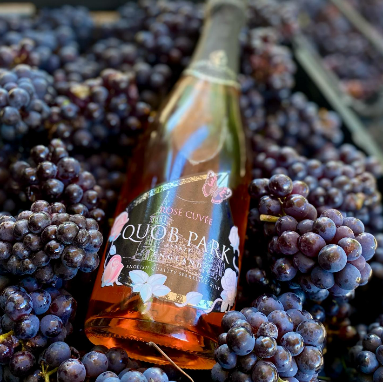 Exceptional English Sparkling Wine. Quob Park Estate, four vineyards set in a natural clos, nested in the Hampshire countryside.
Notes of cranberries and wild strawberries on the nose, while the palate has notes of forest fruit, blackcurrant leaf, and raspberry tartlets. Made with mainly Chardonnay, 12% Pinot Noir gives this wine its elegant pink hue and vivid red-fruit character. The finish is perfumed and long.
Didsbury Gin British Bramble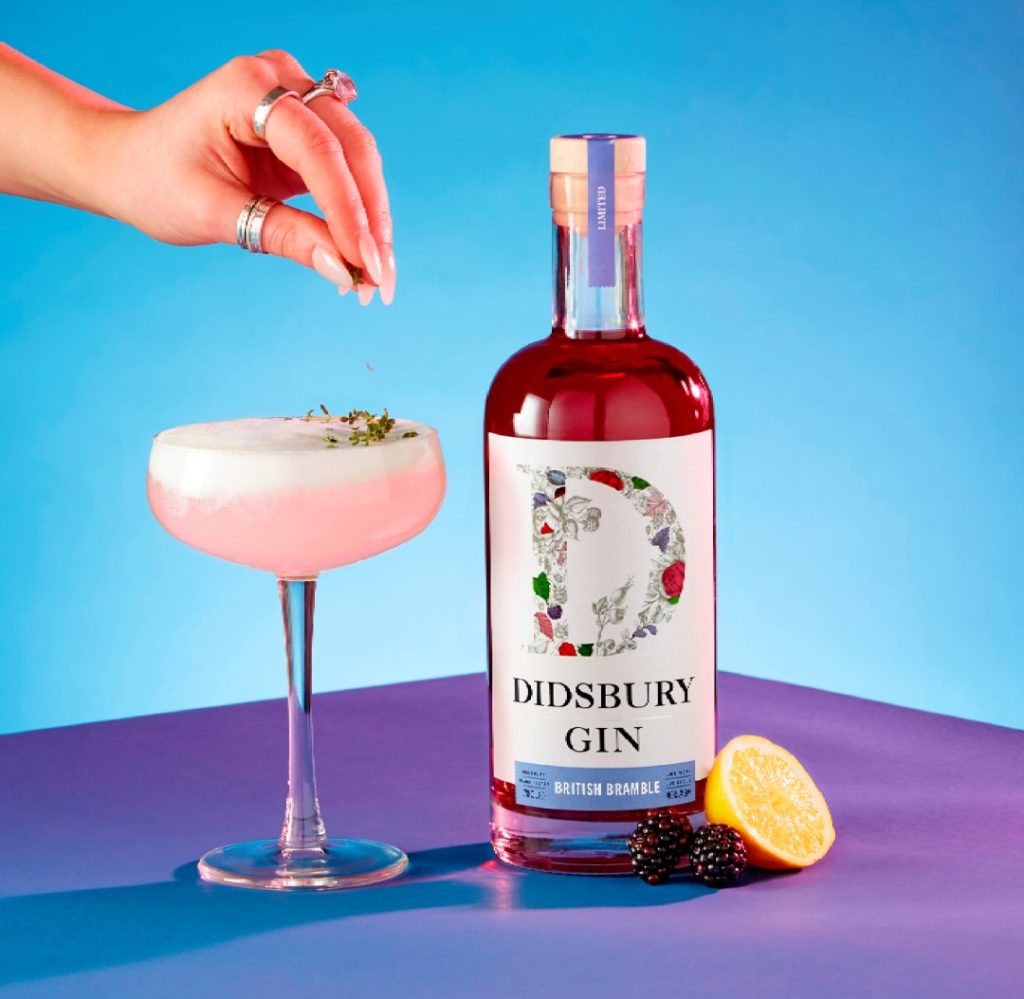 This valentine's treat for yourself or a loved one versatile spirit that can be drunk neat, as a gin & tonic, or in your favourite cocktails and is the perfect addition to any drinks trolley. Didsbury gin is made using 100% real British fruit, with no colourings or additives, and is vegan!
The perfect Bramble cocktail.
Recipe:
50ml Didsbury Gin British Bramble
25ml Lemon juice
1tbsp Simple syrup
1 tbsp Blackberry liqueur

Method:
Add 50ml Didsbury Gin British Bramble, lemon juice, sugar syrup, and ice to a cocktail shaker and shake well
Strain into a tumbler glass with crushed ice.
Drizzle liqueur over.
Garnish with lemon and blackberries.
W: Didsbury Gin
Crosstown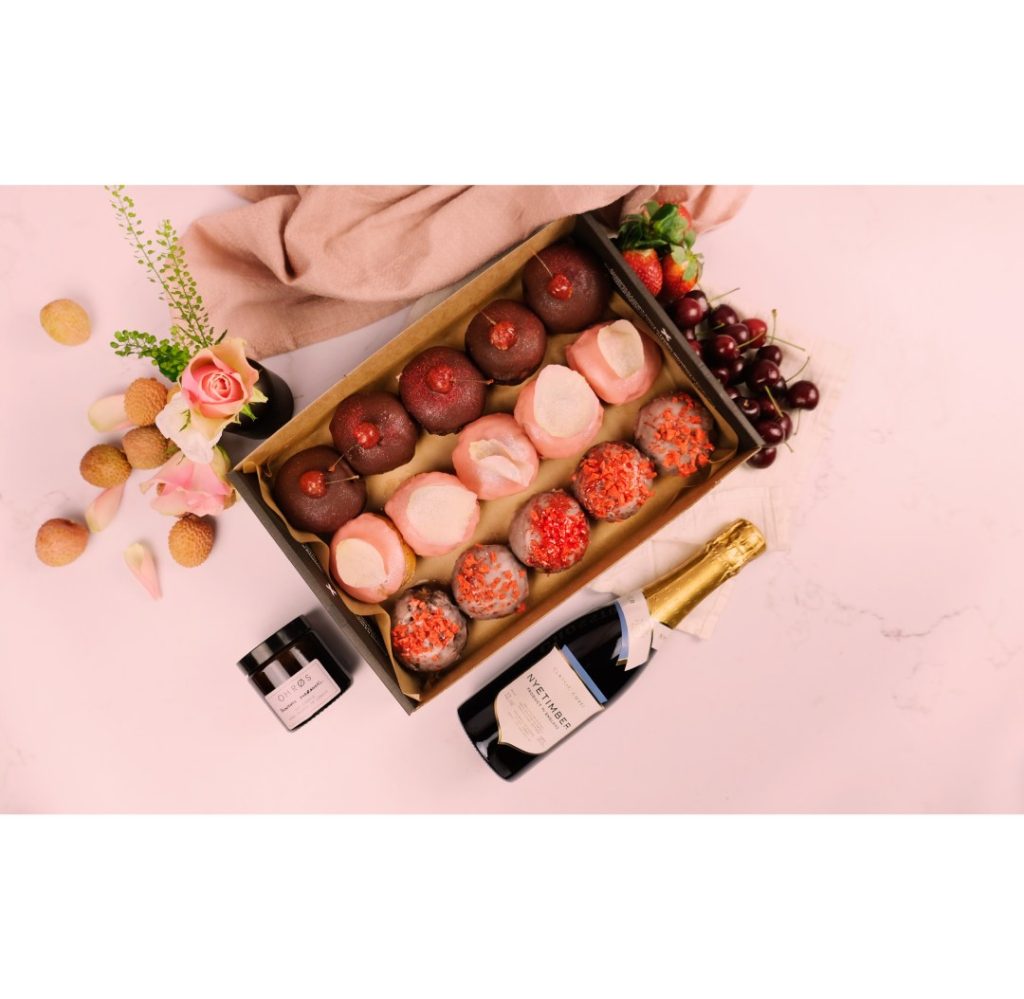 Crowntown is the only place for the perfect valentine's day sweet treats. This season spoil the person in your life with the limited-edition Crosstown dough bites. They come in dough-bite boxes or gift boxes. They've crafted four unique flavours, available nationwide between the 10th and 14th of February. The award-winning doughnuts are like nothing you have tasted before heavenly. Handcrafted in London, delivered nationwide.

Chocolate & Passion Fruit (ve) – Crafted with vegan cocoa sourdough, filled with a passion fruit custard, then glazed with passion fruit and caramel glaze, all finished with a dusting of gold lustre.

Rose & Lychee (ve) – Filled with a lychee compote, topped with delicate rose glaze, and hand-finished with crystallised rose petals, all on our award-winning vegan sourdough.

Chocolate & Cherry Kirsch – Our signature cocoa dough, bursting with indulgent dark chocolate kirsch custard, dipped in a cherry kirsch ganache, with a glacé cherry top and a dusting of glitter.

Strawberry Liqueur – Milk Chocolate and strawberry Baileys custard encased in our dark cocoa dough, with a strawberry Baileys glaze, topped with freeze-dried strawberries.

W: Crosstown
Imp & Maker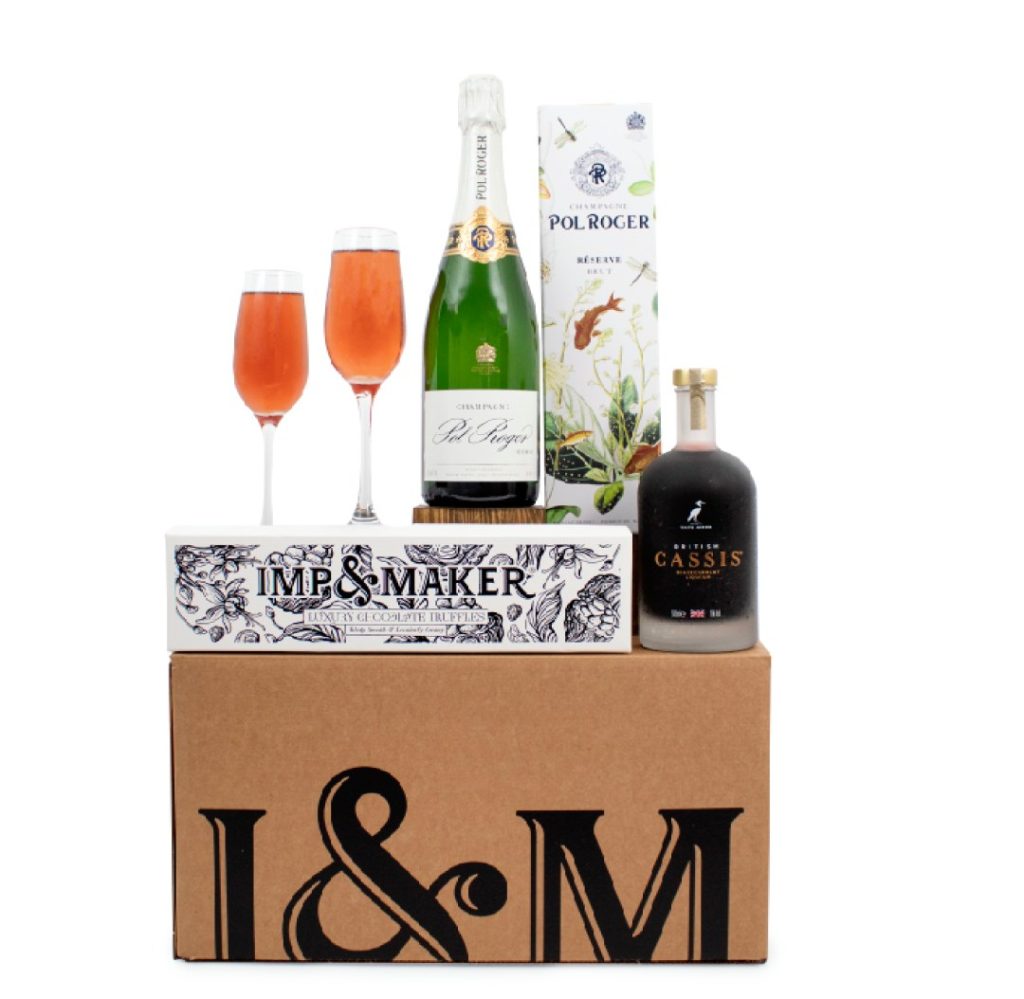 This valentine's staying in is the new going out! Let Imp & Maker help you create the perfect luxury at-home Valentine's Day or night experience. Treat your valentine to the perfect foodie gift. Their impeccably sourced dining and gift boxes are hand-picked and packed with delicious food & drink finds from across the UK and beyond, and everything comes beautifully packaged directly to your door.
BREAKFAST IN BED…

Luxury Champagne Breakfast in Bed Hamper

Tuck into a deliciously romantic breakfast in bed – this indulgent meal box has everything you need to get Valentine's Day off to the right start.

DATE NIGHT…

Romantic Date Night Hamper

Romancing at home with Champagne, strawberries, and sticky chocolate sauce in a beautifully presented date night gift box.

STEAK TO THE HEART

Luxury Two-Course Tomahawk Steak Sharing Experience

IMP & MAKER's best-selling 'dine at home' hamper – all you need to whip up a delicious steak dinner with all the veg, sides, sauces, and even dessert included.

LATIN LOVER…

Luxury Spaghetti Carbonara Hamper

Create the classic Italian dish for two – all you need to make a delicious Carbonara with a side salad.

DRINKS ROYALTY

Luxury Kir Royale Hamper

Bollinger Special Cuvée Champagne, White Heron British Cassis Liqueur, and Rococo Marc de Champagne Truffles – perfect for pre-dinner drinks and a dessert nibble.

FOODIE HEAVEN

Signature Charcuterie, Cheese & Wine Experience

Brimming with all you need to create your own show-stopping cheese and charcuterie platter – meats, cheeses, crackers, artisan bread, olives, fresh figs, and oil. Plus, a Magnum of Rioja.

W: Imp & Maker's Valentine's Day Gift Hamper Guide
Beans Coffee Club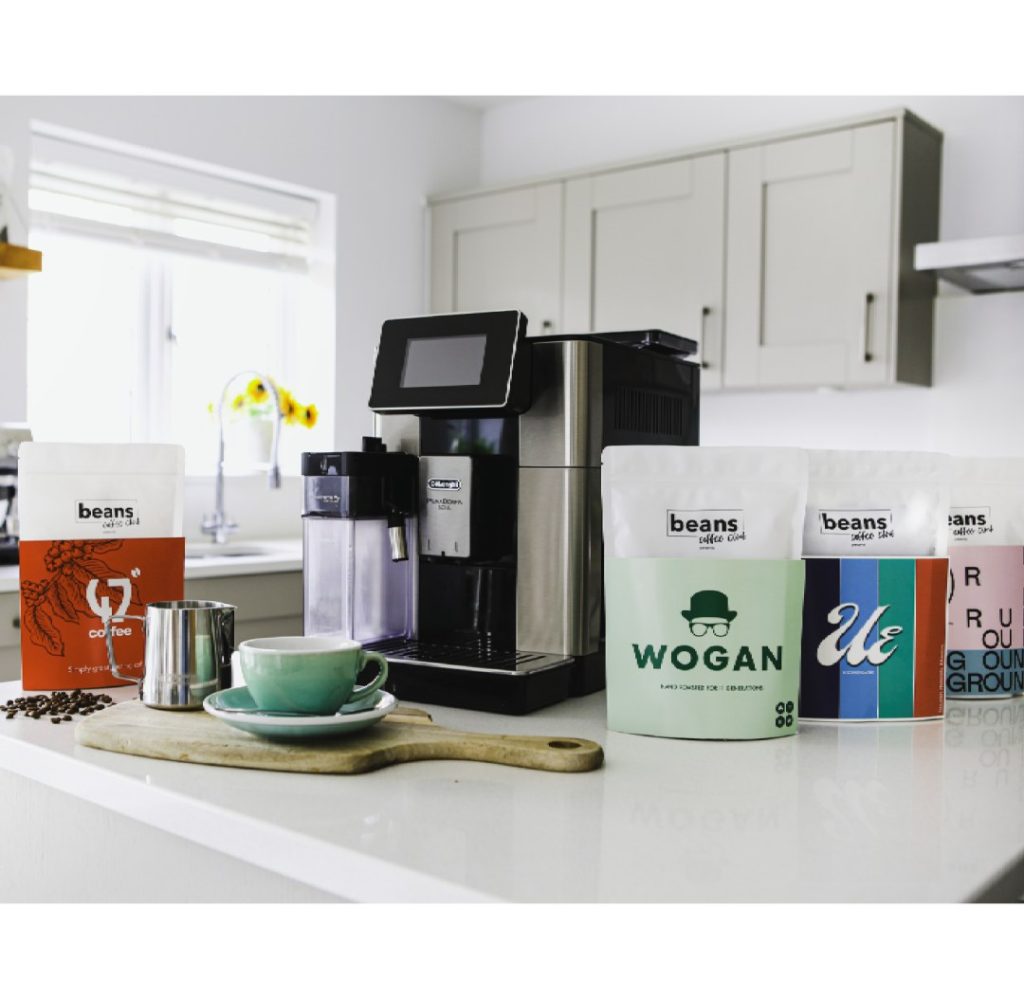 Calling all coffee lovers this valentine's you are in for a treat! Beans Coffee Club provides a multi-roaster subscription service that tailors your coffee based on your tastebuds.

Leading the way on multi-roaster subscriptions in the UK, Beans Coffee Club features the largest selection of coffees, including exclusive blends you can't find anywhere else.

Their intelligent matching process allows you to find the perfect beans tailored to your personal taste in just 30 seconds, allowing you to confidently enjoy a variety of coffees.

Every coffee is hand-roasted to order and shipped directly from the roaster, ensuring your coffee arrives in the optimum condition every week, fortnight, or month.

Treat the coffee lover in your life to a gift of proper coffee. Join the club..
W: Beans Coffee Club

Luxury Valentines experiences

Red Letter Days

Offers unique and exciting gift ideas the perfect gift for Valentine's, for someone you love or self-love, Red Letter Days has you covered, here are some of my hot picks.

Foodies

Seven Course Tasting Menu at MICHELIN Starred Galvin La Chapelle for Two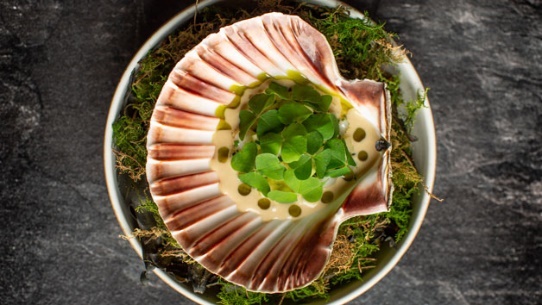 Take delight in a memorable fine dining experience for two at Galvin La Chapelle in London's Spitalfields. Savour delicious French cuisine from the Menu Gourmand. Tuck into seven mouth-watering courses from this expertly crafted tasting menu. Located within a beautiful Grade II-listed building, the One MICHELIN Star restaurant is stylish and elegant. Savour a variety of exquisite flavours with dishes such as lasagne of Dorset crab and pea shoots, wild mushroom risotto, Scottish roasted beef sirloin, truffle brie meaux and apple tarte with Normandy crème fraiche. Indulge in this lavish culinary experience for two and get ready to enjoy some authentic French flavours crafted from the finest ingredients.

W: Seven Course Tasting Menu at MICHELIN Starred Galvin La Chapelle for Two
Pamper Time

Spa Day for Two with 40-Minute Treatment at Rena Spa at NYX Hotel London Holborn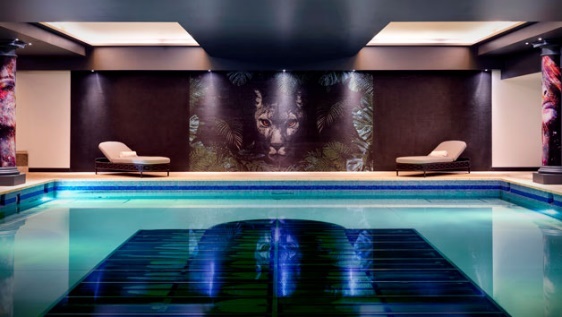 Get away from it all with a soothing spa day for two people at Rena Spa at NYX Hotel London Holborn. This contemporary hotel in the heart of London boasts its own modern spa, complete with all the facilities you could need to unwind and recharge your batteries, from a 13-metre Greco-Roman pool and state-of-the-art gym to a relaxing steam room and dry heat sauna. If that's not enough pampering for you, then head to a private treatment room and get ready to sink into a state of utter bliss with a 40-minute spa treatment chosen from a menu including massages, facials and body treatments. Plus, in the hotel's vibrant restaurant, a delicious light lunch awaits to top off this wonderful spa day.

W: Spa Day for Two

Tea Time

Royal Champagne Afternoon Tea at The Rubens at the Palace for Two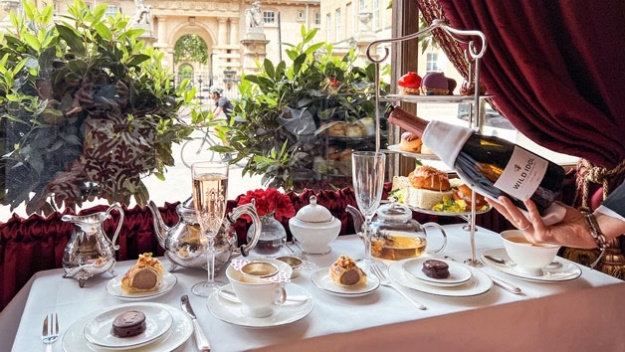 Savour an afternoon tea the way the royals intended with this luxurious teatime spread for two at The Rubens at the Palace. Exuding luxury and opulence, this 5-star hotel in Central London is the epitome of fine taste and a true example of great British hospitality. Enjoy a slice of British tradition with an afternoon tea in the Palace Lounge which was awarded the Commended Award of Excellence at 2018's Afternoon Tea Awards. The Rubens brings nobility right to your table with an assortment of sandwiches with moreish fillings like coronation chicken, cucumber, Scottish smoked salmon and more! Sweets treats included freshly baked scones with fruit preserve and clotted cream, cakes, pastries and Her Majesty's much-loved jam pennies, all served with a choice of tea from the extensive tea menu and a crisp glass of Lanson Brut Champagne.

W: Royal Champagne Afternoon Tea at The Rubens

Dare Devils

Lovers Leap Bungee Jump for Two People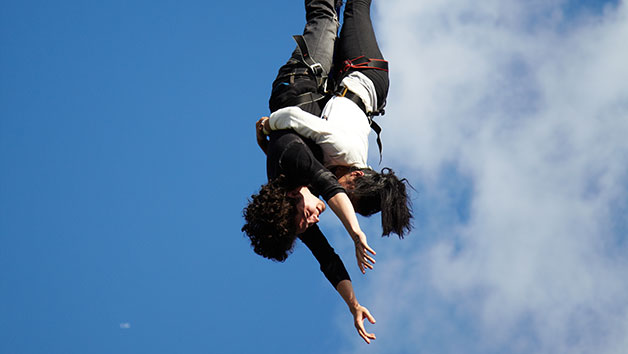 Bungee jumping is an adrenaline-pumping experience. Take the plunge with that special someone (or a friend if preferred) and rapidly descend from incredible heights whilst strapped together. Following some all-important safety checks, rise to the top of a 160-foot crane in a cage lift. Once securely harnessed together, step out onto the platform and take a leap of faith to each experience the ride of a lifetime! There is a chance to purchase footage of the jump at the end and a half bottle of Champagne is included so you can both toast the occasion. A bungee jump is an amazing experience to share with someone and is simply perfect for any budding daredevil.

W: Lovers Leap Bungee Jump for Two People
Gift Boxes

Especially for Her Gift Box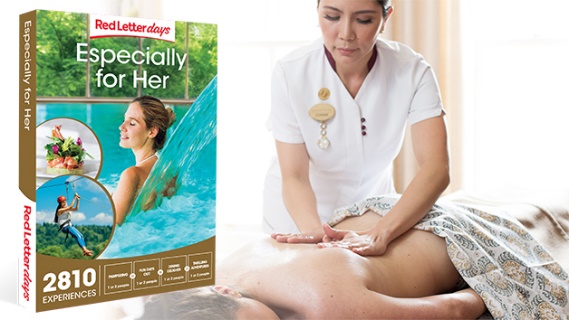 Give her the flexibility to choose from a range of exhilarating and relaxing experiences. Whether she is a pampered princess or a G.I. Jane, she is sure to find an experience to suit her. With thousands of days out to choose from, she can delight in a choice of afternoon tea, spa days, stadium tours, helicopter rides and much more. Treat her to a memorable experience.

W: Especially for Her Gift Box

Colonel Saab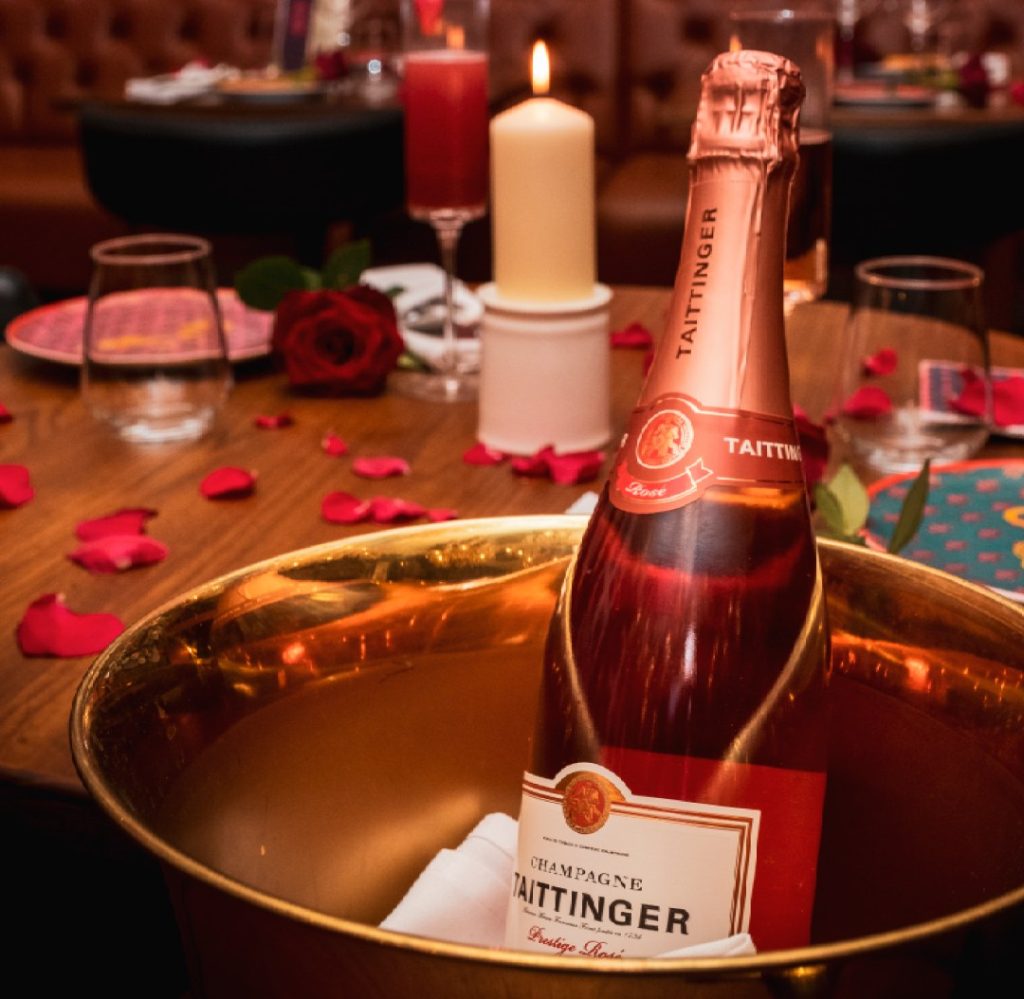 This Valentine's experience the finest in London's luxury Indian dining concept, Colonel Saab. Colonel Saab has been named one of the top Indian restaurants by Forbes, won Newcomer of the Year at the Asian Curry Awards, Best Newcomer at British Curry Awards, Best Restaurant in Feed the Lion awards and was awarded Harden's Certificate of Achievement.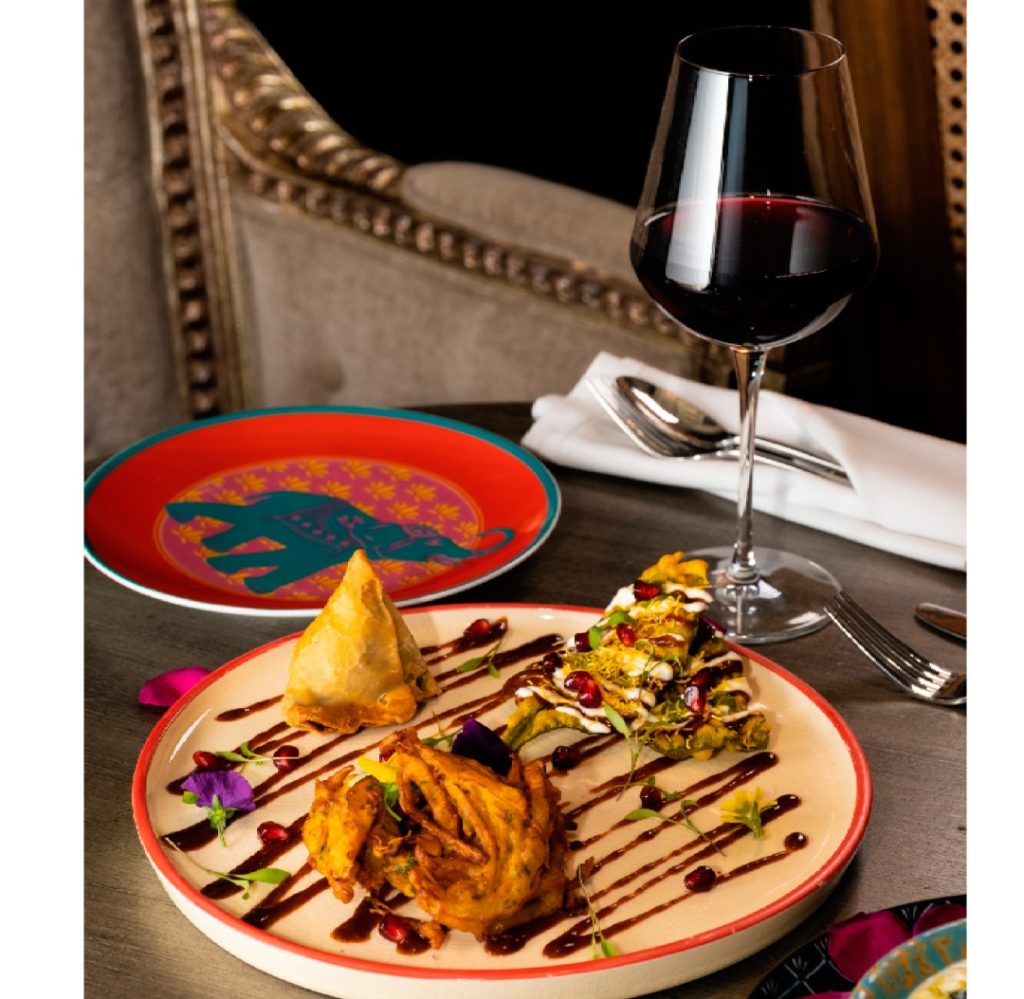 The restaurant was created with love in mind Colonel Saab is a bricks-and-mortar testament to the power of love, packed full of previous Indian art, artefacts, family heirlooms and even love letters between the restaurants' namesake, Colonel Saab and his wife, Binny. Couples will be presented with red roses and treated to a tasting menu that will transport them deep into the heart of India. the vegetarian plate offering Kandhari paneer tikka, stuffed tandoori aloo and tandoori malai broccoli, while a non-vegetarian option delivers Grilled lamb chops and spiced prawns alongside the broccoli. Malabar grilled lobster is served as a main with moiled sauce and steamed rice, or perhaps a Malai kofta curry with mustard cress and butter naan. And dessert comes in the form of Pistachio cardamom Kulfi Falooda with saffron rabbi and chia seeds. Is your mouth watering yet? book now for a night to remember.
W: Colonel Saab