This month is all about love, more than ever we have learnt what truly matters. We made it through lockdown, near and far it's time to say 'thanks' to the people in our life that we cherish, galentine's, valentine's the person you truly love. This year has shown us that more than ever we should not wait to tell someone we love them. I have put together a Valentine's gift guide so you can send a gift to someone who deserves a little more. We all need to feel loved, appreciated and cherished. These gifts are perfect to show the special person in your life how much they mean to you ahhh.
Amaura London
This valentine's give the gift, which is sustainable, luxurious and mindful, eco-luxury, let me take you on the Amaura London journey. Carefully blended and hand poured in the UK, using the highest quality, eco-friendly ingredients. Amaura candles provide a clean and slow burn, releasing long and lasting therapeutic scents with no harmful carbon or soot. Hand poured into unique hand spun recycled & reusable metallic vessels. We use 100% natural coconut & rapeseed wax infused with a blend of premium fragrance & therapeutic essential oils. Paraben Free, Cruelty Free and Paraffin Free. The first time you smell Amaura London candles you will fall truly, madly and deeply in love.
Amaura London have created personalised luxury valentines gift sets with luxury Belgian Chocolates, you can personalise your gift with their new bespoke engraving option available on all candles; Earthy, Floral, Fresh and Citrus, Sweet, and Woody scent offering the most sentimental keepsake gift that your loved one will treasure for years to come, pre-order by Tuesday 9 February 2021. I have fallen in love with Amaura London candles are my bliss and Amaura London candles are luxurious, delicate and smell like a piece of heaven.
W: Amaura London Valentine Gift Sets.
Saskia's Flower Essences
Emotional wellbeing is everything, this valentine's day give flowers in a bottle instead. More than ever, we need to feel safe, supported and appreciated in a totally safe and natural way.
Flower essences address all sorts of issues, from self-esteem to creating clear boundaries, from helping you sleep to feeling safe, from feeling like you deserve to be heard to letting you know you are loved ….and everything in between. They offer a wonderful way to heal and grow, acting as catalysts for change at a deep emotional level.
Saskia's Flower Essences make a perfect Valentine's gift for men and women:
Feel the Love
Feel the Love Combination Essence created in exclusive collaboration with Sarah O'Keefe. For feeling connected to the universe, supported, healed and unashamedly in the mood for love. This essence has been designed to help you feel love, be loved and accept love in all of its forms. This has been especially good to lift my mood in the current climate, I can definitely feel the love.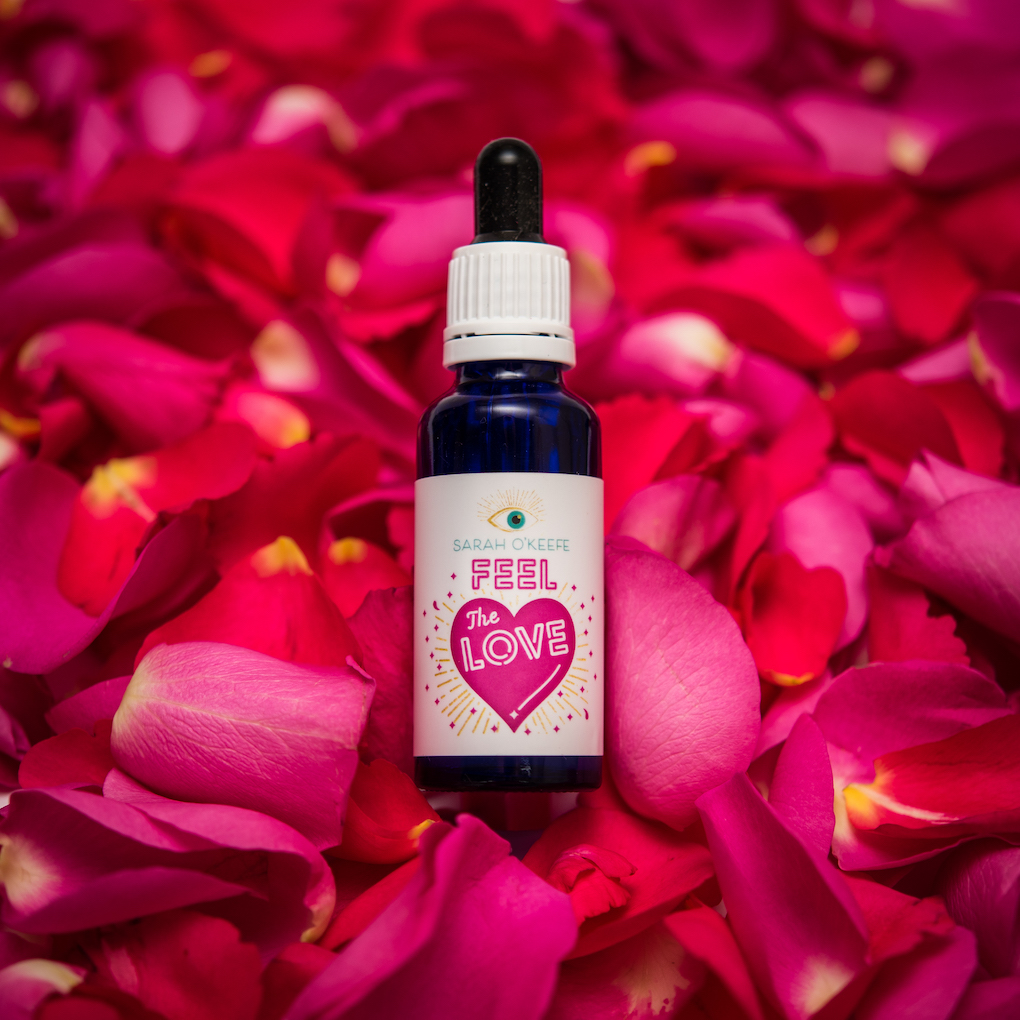 This is essence is taken orally, place seven drops under the tongue when needed Ingredients.
Spring water (60%)
Organic Vodka (40%)
Energy imprint of; Potentilla, Cowslip, Dicentra, Wild Garlic, Wild Rose & Wisteria.
Saskia Marjoram, formerly the Prince of Wales's florist has been making essences for nearly 20 years.
W: Feel the Love Combination Essence.
Loving Small Business Subscription Box
Something very special about receiving a box of treats on Valentine's day. Loving Small Business have everything you need to make someone you love smile on this special day. They offer a monthly subscription box that supports independent small businesses and charities. All of the box contents are a surprise which their subscribers love.
Their previous boxes have included handcrafted jewellery, natural beauty products, home fragrance this box will definitely contain everything a girl could desire to make Valentines extra special. Ladies and gentlemen, I ordered a box before the general release and I have not stopped smiling, beautiful.
Therapie Clinic Gift Voucher
Does the love of your life miss treatments? The perfect Valentine's treat once this lock-down is over, give them something to look forward too. The ultimate 'therapy' excuse the pun! Therapie clinic gift vouchers can be purchased online and sent direct to the loved one's email address.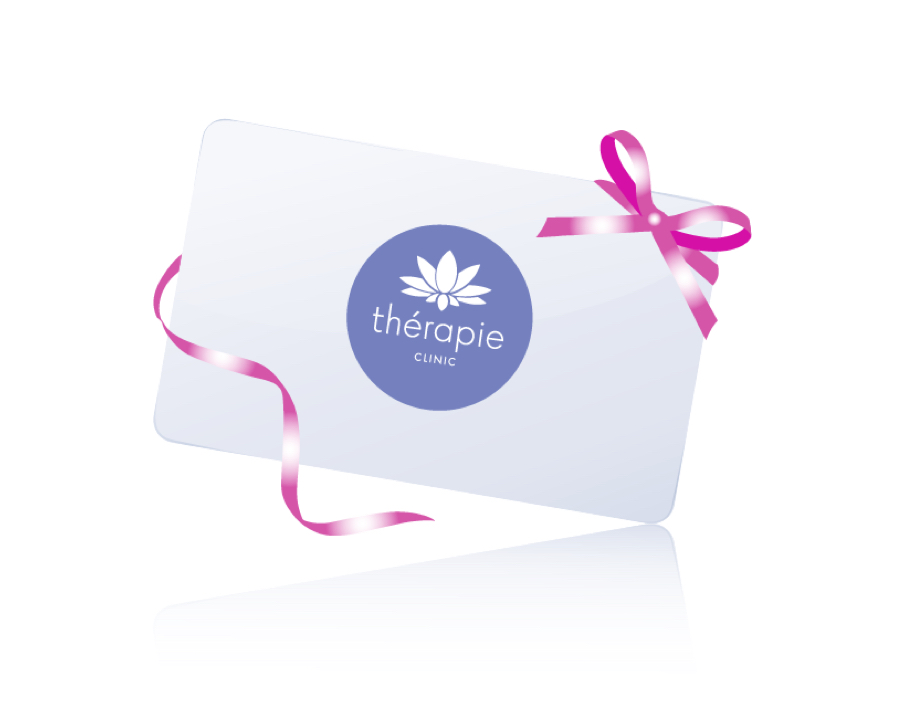 This voucher can be used online and in the clinic for the following treatments:
Laser Hair Removal
Anti-Wrinkle Injections
Dermal Fillers
Lip Fillers
Advanced Skin Treatments
Coolsculpting
Advanced Skin Products
W: Therapie Clinic Gift Voucher.
Beau Bakers Co.
This valentine is super red hot! Let Beau Bakers Co turn it up a notch. They offer most amazing Valentine's Day hamper gift set for a lockdown Valentines, Galentines and everything in between, we all deserve love. They bring you a whole valentine's night in a hamper box! What's in the box?
You get Luxury Mink Lashes, Red or Nude Lipstick, Golden bronze Highlighter, Lash Applicator, Beautanical bath petals (for a steamy session), chocolates and get this … Free Red or Black Lingerie Set. You are in for a real treat! simply let them know your preference for red or black lingerie in the notes once added to cart, the perfect night in!
W: Beau Bakers Co.
Maison Lejaby Paris
There is something very special about receiving beautiful lingerie for Valentine's day Maison Lejaby Paris have been designing unique, high-quality, sheathing and chic pieces of French lingerie for nearly 100 years. Maison Lejaby Paris create trendy, fashionable and adaptable pieces for different expectations and morphologies of women.
Make Maison Lejaby Paris your first stop for a great selection of feminine, glamorous and sexy lingerie products.
Lovelox London
This Valentine's create a locket which will be treasured for years to come. Lovelox are a British jewellery brand specialising in personalised lockets made by hand from precious metals and natural diamonds. Give a tree of life, silver heart, diamond round gold or rose gold locket.
Their refined designs blend effortlessly into current trends making their lockets a staple item worn and enjoyed every day. LOVELOX brings heartfelt Instagram moments to life and turns them into something special, each locket can be personalised with two photos and an engraved message to make for a truly unique and sentimental item.
W: Lovelox London.
Engravers Guild
This Valentine's feels even more special than before, sentimental in nature. Let Engravers Guild look after the angels amongst us who care for others and treat your loved one to a personalised nurse watch. Engraved nurses Fob watches personalised by Engravers Guild of London.
All watches come with complimentary engraving and in a variety of styles, to show the angel in your life how much you mean to them.
W: Engravers Guild.
Roxluna Gold initial Necklace
Make the special person in your life feel special this Valentines and gift Roxluna's best-selling 14K Gold filled Initial Necklace. Hand Stamped and finished. This Gold Initial Necklace comes with a 16mm pendant.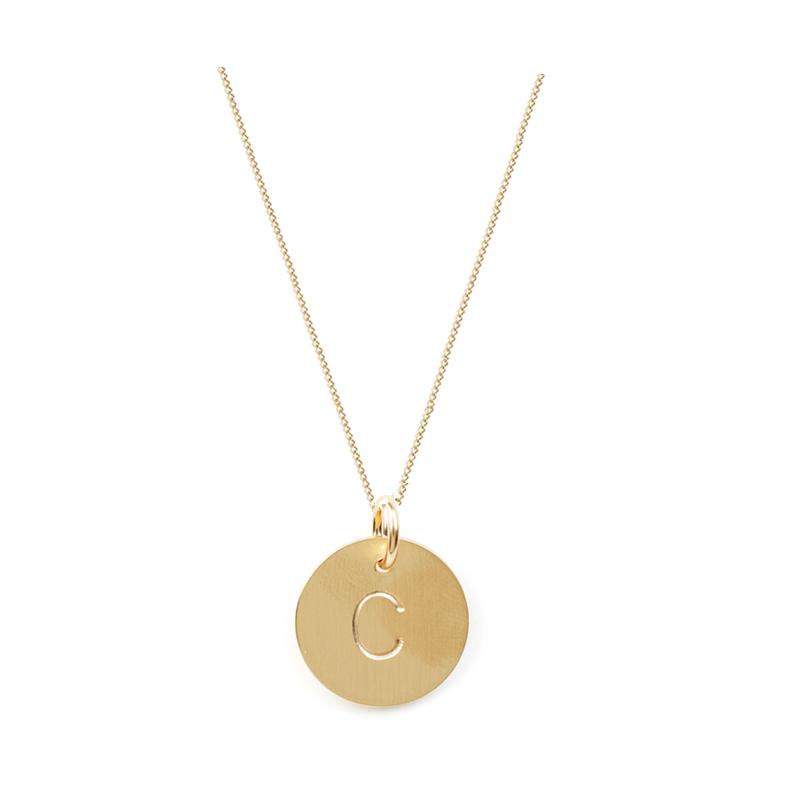 W: Roxluna Gold initial Necklace.
Crystals & Co Love Necklace – Gold
Can you feel the love with the Valentines Special Jodie Love Necklace? Treat yourself or a loved one to a thick layer of 14K Gold over Sterling Silver and delicate gold and crystal LOVE letters on a 40cm chain with 5cm extension is the perfect gift for that special someone in your life. Comes packaged in our Monogram gift box.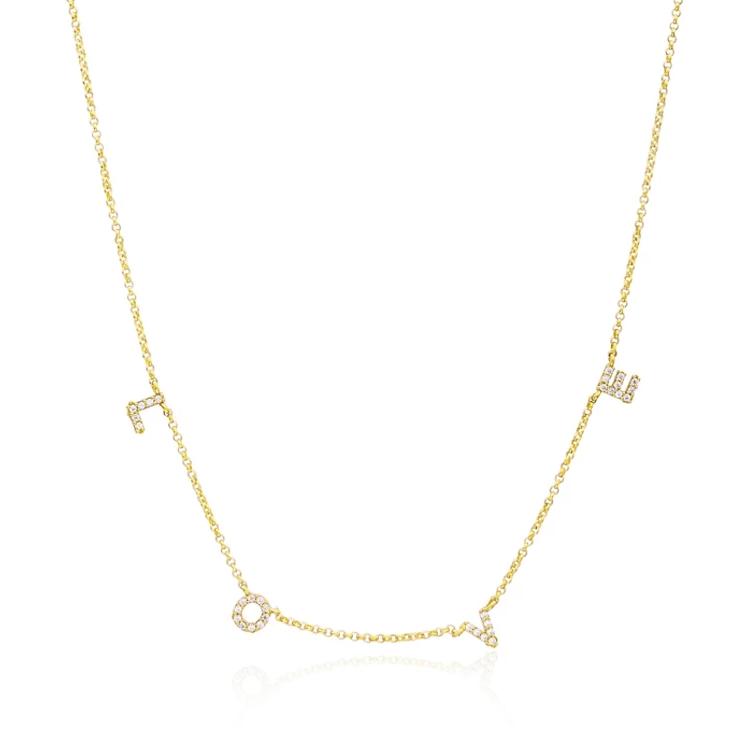 W: Crystals & Co Love Necklace – Gold.
Stitch Sainte Luce
Give back this Valentine's Stitch Sainte Luce is a Women's Embroidery Cooperative based in southeast Madagascar. Stitch Sainte Luce have taught embroidery, as well as business skills in maths, sales and English language, to over 100 women, so that they can produce and sell the products to help bring an income to families in the poorest country in the world.
Their members create beautiful handmade embroidery with stunning patterns, often featuring local wildlife. Every product is unique! The Cooperative is integral to the three villages that make up Sainte Luce.
Many of the women are married to fishermen and their ability to earn money that does not rely on the increasingly dangerous ocean means that their husbands do not have to take as many risks.
The women have used their increased incomes to achieve many things that we take for granted: they're buying better food for their families, going to the doctor more often, and sending their children to school. Treat yourselves or loved one to something one of a kind and every item is unique.
Town & City Gift Cards
All I seem to do at the moment is daydream…dreaming of being whisked away. Treat you loved one to a Valentine's Day experience. This year we are not able to celebrate like we have before, but we but we can still look forward to a romantic night out or weekend away with Town and City Gift Cards. Town and City Gift Cards offer so much choice and are available for over 50 towns and cities around England, Scotland, Wales and Ireland. The most amazing part is your gift card can be spent on hotels, restaurants, shopping, leisure and pampering. Town and City Gift Cards are available from £ 5-£500. Want to know h0w to purchase this can be done online and sent straight to your loved one with a gift message.
This gift is also giving back! when you buy a Town and City Gift Card, you're supporting a whole town or city too! Here a few Valentine's Day experiences on offer.
The Valentine's foodie break (Cheltenham)
For the foodie couple, this Valentine's breaks in Cheltenham starts at the Regency inspired boutique Queens Hotel. Then the culinary adventure begins! Start at one of the finest British cheesemakers, CheeseWorks, sampling their handmade cheeses and packing up a gift box to take home. Elevenses is sorted courtesy of Boston Tea Party. For lunch, a slice of Italy at Fat Toni's or fresh homemade fare at Revival Café Bar and Grill. And later, it could be street food and thalis at Everest, craft food and cocktails at the Whittle Taps or authentic Mexican at Papparitos.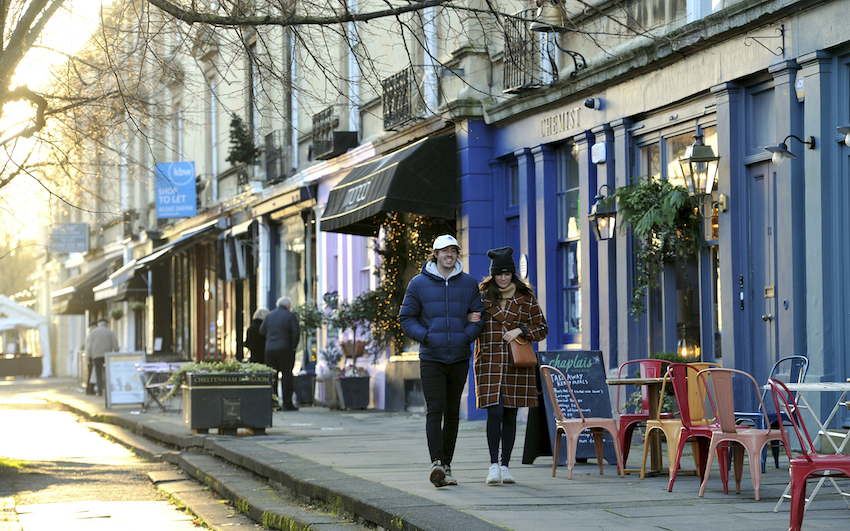 Find out more about how you could spend the Cheltenham Gift Card.
The romantic weekender (Chester)
Experience: Visit the Roman city of Chester, staying at the sumptuous Grade II listed Chester Grosvenor within Chester's city walls. For dinner, experience Michelin starred cuisine at Simon Radley at the Chester Grosvenor, or take a meander through the city to Italian restaurant Bollicini's. Next day, perhaps afternoon tea at Zuger's Tea Rooms and shopping for art at Whitewall Galleries. If something sparkly is on the cards, Powells Vintage Jewellery on Chester's historic rows is a treasure trove of vintage finds. There are over 100 shops, restaurants, hotels, bars, attractions, leisure venues and more to experience in Chester.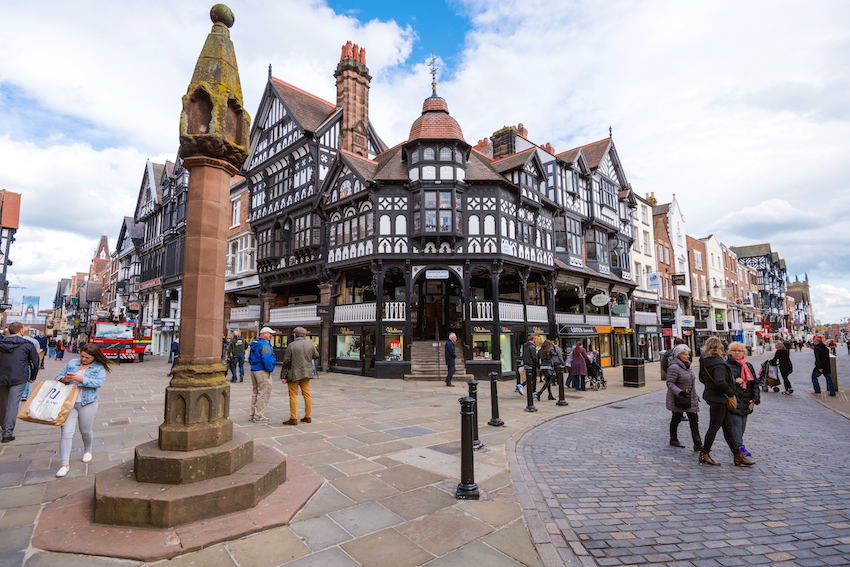 Find out more about how you could spend your Chester Gift Card.
The Town and City Gift Cards are available across Scotland, South West, South East Midlands, Northern Ireland, Wales, Yorkshire, North West, North East and Ireland.
Love is in the AIR… and on the Wall Exclusive original Valentine's prints for the home from Murus Art
This valentine's gift something luxury and different Express your love for your love by offering your Valentine a beautiful original print from Murus. Art. The online gallery revolutionises the process of buying affordable, original art for the home. Unique in the online art world, Murus Art's in-browser tool allows you to virtually see your chosen artwork on your own wall before purchase.

Over 550 limited edition original prints and paintings from 40 artists are on sale – from Nadia Attura and Bonnie and Clyde's Steph Burnley to Peter Blake and Bruce McLean – with new pieces added each month. Founders Erica and Rose have curated a special Murus Art Valentine's Edit for your home. Why not offer your Valentine a Murus Art virtual gift card? Pay in full or choose your amount, it's handily sent directly to your true love's inbox.
W: Murus Art.
Classic mood? Peter Blake's Heart will steal yours.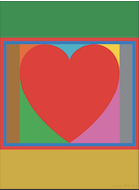 Incurable romantic? Consider Joe Webb's starry Antares & Love IV.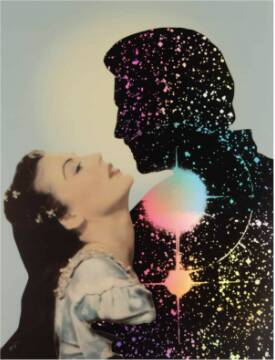 Fan of Fred & Ginger? Anna Marrow's homage, Mr Treat, will go down… a treat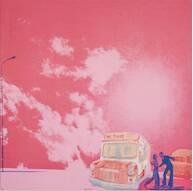 Puppy love – Mychael Barratt's clever Yayoi Kusama's Dog, is for you. Do you spot the Dalmatian amongst the pumpkins?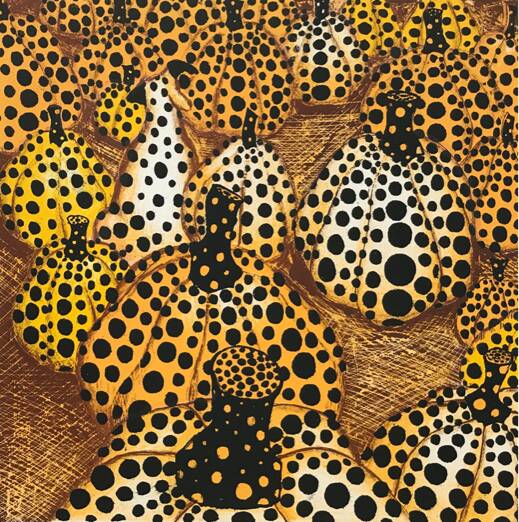 Pure beauty – Simone Webb's ethereal Grace II rose will grow on you.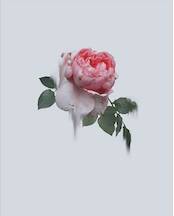 Chunk of Devon
Calling all foodies have some fun this Valentine's and gift to your loved one Chunk of Devon have released 200 limited edition heart-shaped pasties for Valentine's Day. They can be either steak, cheddar and onion or 'chunki roast veg', which is suitable for vegans.
Valentine's Gift Box Giant Valentine's pasty, with 4 Chunk pies
These limited-edition gift boxes include a Valentine's pasty filled with either steak, cheddar and onion or 'chunki roast veg', which is suitable for vegans. It also contains four wrapped Chunk pies, which can also be suitable for vegetarians and vegans.
W: Chunk of Devon.