Fragrance is one of the most popular items to gift at Christmas. Christmas is a time for spreading love and happiness, this year, in particular, has been very hard so even more reason to treat yourself or someone special with my carefully selected luxurious niche fragrances. I have put together an exclusive fragrance Christmas guide round-up, for men & women. These fragrances will take you on a fascinating fragrance journey like no other, evoking nostalgia and creating new memories your family and friends will treasure forever.
Bentley Beyond- The Collection
Bentley Fragrances is proud to introduce its exclusive Bentley Beyond – The Collection. Let me introduce Radiant Osmanthus for Kyoto, Japan– the floral world opens a new, more feminine realm of colours and emotions to explore.
Bentley Fragrances are known for creating fragrances for men- the Bentley Boys made space for the Bentley Girls. To celebrate the proud heritage Bentley Fragrances offers three unique perfumes, each interpreting the individual characteristics of unique flowers to express the character of the exceptional women who wear them Difficult to find… Impossible to forget.
Bentley believes every woman is a flower beautiful, unique and special. The new collection epitomises luxury, the highest quality, originality and statement and enables to the user to express their own individual personality.
Radiant Osmanthus
Introducing the sparkling charm of Radiant Osmanthus, a joyful fruity floral for the lively, luminous woman who brightens every room she walks in with her inner light.
Wherever she walks, all eyes are on her. Not because of what she does, but of what she is. Joyful, lively and giving, she lets her inner light shine through. She is a giver, not a taker. A doer and a dreamer. Her love for life burns bright.
To translate her radiant aura into scent, Karine Dubreuil Sereni has chosen a magical flower: osmanthus. A tiny orange bloom from Asia with amazing facets of juicy apricot, delicate green tea and velvety suede.
In the top notes, sparkling mandarin and bright orange blossom match the flower's sunny colour. The ruby flesh of blood peach make the osmanthus heart as delectable as the woman who wears it. The sweet, airy scent of wild jasmine expresses her spontaneous femininity.
Light-hearted and effortlessly elegant, base notes of creamy sandalwood, white amber and musks express the sparkling charm of Radiant Osmanthus with skin-soft aromas.
Discovering my fragrance Bentley and beyond journey this fragrance is luxurious awakening vibrancy, truth, joyful and the notes comforting to my soul.
W: Bentley Beyond Radiant Osmanthus.
Fragrance Du Bois
This Christmas gift the highest quality of natural perfume oils and extracts. Pure luxury born in nature and crated in France. Fragrance Du Bois believes in working with and supporting master perfumers they are proud to be working with the same perfumers from day one who also not only create our perfumes but supply the perfume concentrate oils which guarantees consistency and quality with no change to our formulations.
Several years in the making and created to captivate the most discerning of connoisseurs. Our Shades Du Bois range comprises seven unique fragrances that started with and capture the diversity of a voyage of discovery across the seven seas in search of the finest essences from the furthest corners of the globe.
Oud Rose Intense Parfum
Introducing Oud Rose Intense a heavenly sensual, sweet and intoxicating perfume made by Hamid Merati Keshani. Its heady scent captures the excitement and intrigue of a romantic rendezvous. Fresh bergamot is one of the top notes that form a complex, aromatic and fruity beginning, giving way to the essence of rose and geranium, before melding into the heart of sandalwood and amber, with the nuances of exotic Fragrance du Bois' 100% pure, organic oud in a long-lasting base.
W: Fragrance Du Bois Oud Rose Intense Parfum.
Oud Rose Intense Hair Mist
Real Organic Oud Oil- the most expensive and sought after essential oil in the world often referred to as " liquid gold " is not just at the heart of modern perfumes, its health and wellbeing powers have been recognised in Asian and Middle Eastern civilization's since the dawn of time itself. Nature and Science now combine to bring those benefits to the hair and scalp including velvet touch moisturizing anti-inflammatory, anti-bacterial and antipruritic properties.
W: Fragrance Du Bois Oud Rose Intense Hair Mist.
Ancienne Ambiance
This Christmas treat yourself to the luxurious brand Ancienne Ambiance, your loved ones will thank you. Ancienne Ambiance can help you put together the perfect fragrance gift; you will feel like a queen with your well-deserved crown.
Ancienne Ambiance fragrances are available in 100ml and 15ml pocket perfumes.. Discover and explore award-winning brand Ancienne Ambiance luxurious and unique as recommended by Vogue, Elle, Marie Claire, Glamour, Spa Secrets, Positive Luxury and Sheerluxe to name a few.
Build Your Fragrance Discovery Set and Duo
Bespoke Perfume Discovery Box
Build your own Fragrance Discovery Set of 15ml Pocket Perfumes by selecting your favourite two scents. Fragrance on the move and explore new scents to perfume layer.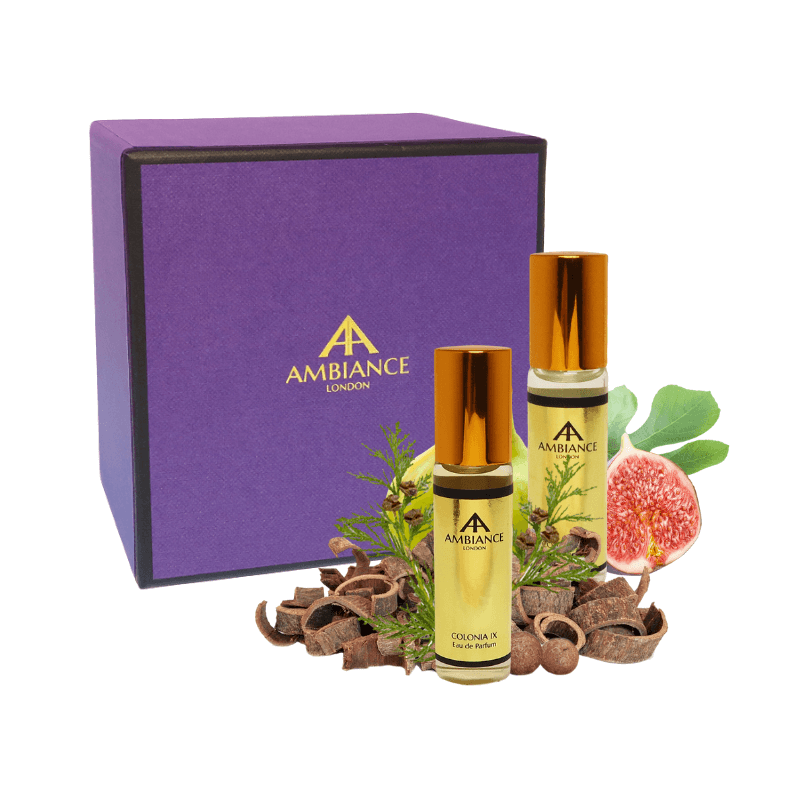 Colonia Seven VII, Pink Grapefruit Eau de Toilette 15ml
Colonia Six VI, Blackcurrant Peach Eau de Toilette 15ml
Colonia Four IV, Citrus Tonka Eau de Toilette 15ml
Colonia Nine IX, Patchouli Eau de Parfum 15ml
Colonia Nine IX, Patchouli Eau de Parfum 15ml
W: Ancienne Ambiance Personalized Fragrance Discovery Set.
Build Your Fragrance Discovery Set Duo
Fragrance Discovery Set | Create your unique perfume gift set
The perfect gift for niche perfume lovers, build your own fragrance discovery set online at Ancienne Ambiance, just as if you were in-store. As recommended by VOGUE.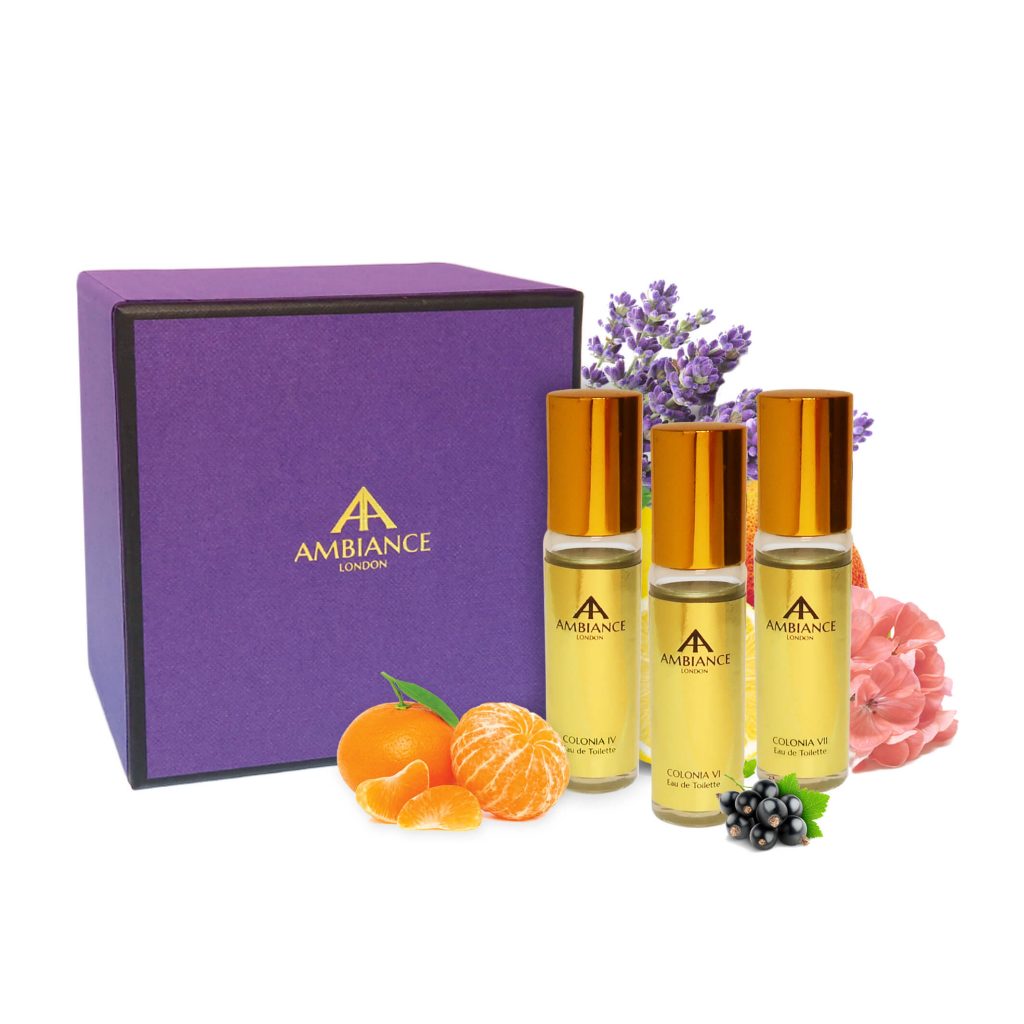 How To Build Your Perfume Set:
Select your two favourite pocket perfumes to be perfectly presented in your luxury gift box.
NB. Mobile and tablet users swipe right/left to select your favourite scents.
Colonia Four IV, Eau de Toilette – Uplifting citrus, with a hint of lavender and neroli – revitalising when you need a little lift.
Colonia Six VI, Eau de Toilette – A sweet and unique fragrance to propel your spirits and make you feel good.
Colonia Seven VII, Eau de Toilette – Fruity fresh sunshine in a bottle, whatever the weather.
Colonia Eight VIII, Eau de Parfum – An uplifting sweet Fig blend taking you from Spring to Summer and warm Winter days.
Colonia Nine IX, Eau de Parfum – Sumptuous and exotic, this cedar and sandalwood blend is pure glamour.
W: Fragrance Discovery Set Duo.
W: Ancienne Ambiance Niche Perfume.
Eternal Gentleman By Samuel Akata
Who is the Eternal Gentleman?
For you of course, alighted Parisian or other, eventually a bit dandy, comfortable in all circumstances and in all environments, traveler by choice or circumstance, aware of social events, captured by elegance without pretense and a welcoming appeal.
Ladies, please do not feel excluded as you do have your place for you will find in this range of fragrances not only something to please the man in your thoughts but also to satisfy your own desires and stimulate your curiosity.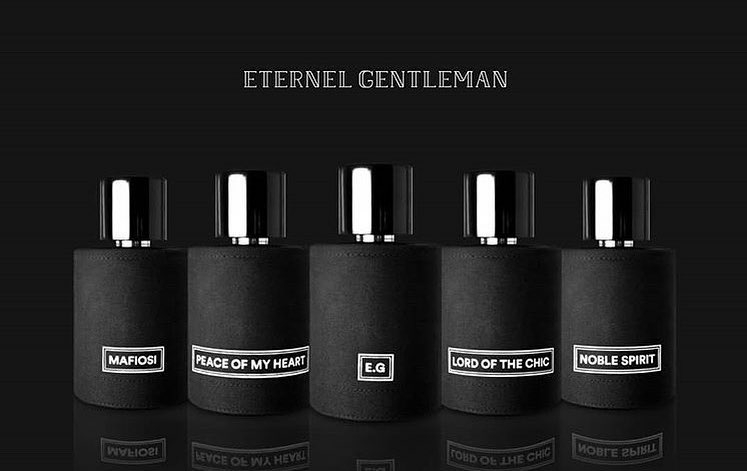 This fragrance collection will never be forgotten and leave a undiluted memory for those who wear it perfect for this Christmas season and beyond.
E.G.
(like Eternal Gentleman) is for the businessman, a handsome man who travels incessantly between Paris and Hong-Kong, and who makes Manhattan as his predilection den. Investor in all that succeeds in the light of his knowledge and perseverance and whose well-cut suit, never creased in spite of his numerous stays in the first classes of air planes, strikes the imagination of his collaborators.
Lord of the Chic
Well suited to a bowtie, a waistcoat, fashionable polished shoes, accompany the wardrobe of a man to be found in all worldly ceremonies. Its scent transports you into a world of lightness and refinement where verve and wit can shine at its best.
Noble Spirit
Exudes a somewhat malefic atmosphere all the while remaining attractive and exiting. The heady oriental smells impregnate its intoxicating atmosphere, a touch exhilarating and even bewildering, yet oh so captivating.
Peace of my Heart
Offers a fresh and light smell, the perfect companion for a stole on l'Ile Saint-Louis, this little paradise in the protective shadow of Notre-Dame, in the heart of Paris. Beauty of the site, admirable panorama from St.Louis Bridge, boats and "Bateaux-mouches" full of enthusiastic tourists with communicative "bonjours", street artists and jugglers giving fun to the relaxed assistance savouring the so famous and delicious Berthillon ice creams, all of that is evoqued in the fragrance of this charming perfume.
If Mafiosi
Refers to the people that it can be dangerous to befriend, one also sees its supreme elegance. This fragrance is rendered particularly exiting by the newness of its approach. Still yet dominating, it provides, through its transgression of taboos and the slight vertigo it arouses, a unique sensation once it touches one's skin.
W: Eternal Gentleman Boutique.
Stories Parfums
A niche fragrance range that weaves a narrative from mislaid memories, childhood dreams and long-forgotten hope; STORIES Parfums ® is a pilgrimage for the senses. The moment I was introduced to Stories Parfums it took me on a sensory journey of notes; clean, soft and elegant describes this luxurious brand.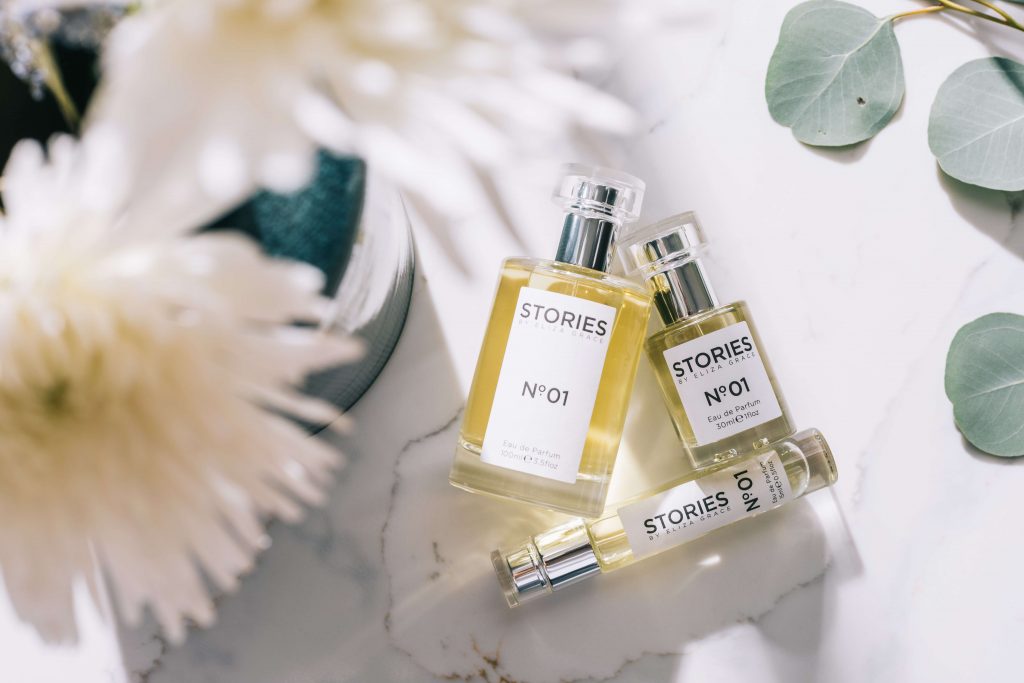 Creative Director & Founder of the perfume house, Tonya Kidd-Beggs, curated each blend personally as a testament to the power of fragrance in her own life. Grasse, on the French Riviera, has a long-established fragrance history dating back to the 17th century. It was here that Tonya developed her first two perfumes, STORIES Nº. 01 and STORIES Nº. 02, using only the finest raw materials sourced from all over the world. Tonya employed time-honoured, traditional methods to formulate the perfumes while trusting her intuition to bring balance to the collection.
The hand & body range was developed in addition to the perfumes. The body washes are gentle cleansers full of moisturising properties including aloe vera, coconut oil and the deeply nourishing pro-vitamin B5. The body lotions provide a lightweight but rich treatment for the skin with ingredients such as shea butter, aloe vera, sweet almond oil, cocoa butter, marula seed oil and argan kernal oil.
W: Stories Parfums Hand & Body.
Chris Collins
Alchemy of Fragrance
Inspired by his earliest scent memory of his father wearing the iconic Grey Flannel cologne—fascinated by everything about it: the bottle, the label, down to the flannel bag it came in—Chris Collins launches three exciting new scent "stories" that truly embody his love of all things lifestyle and luxury.
Harlem Nights, Renaissance Man, and Danse Sauvage are the result of a love affair with fragrance, dating back to his teenage years when he first got his hands on Calvin Klein's iconic Obsession for Men. A meeting with famed French perfumer Kilian Hennessy later on led to Chris spending months in Mougins and Grasse, France—the birthplaces of fragrance—learning the process of transforming notes into memorable scent experiences, immersing himself in its unique artistry. There he learned how to transform individual notes into something of greater value: the fragrance.
From his life-changing immersion in Paris and life as a New Yorker in his historic brownstone in Harlem, Chris has brought on these three new fragrances to tell the story of a man and the love affair between these two places close to his heart.
Danse Sauvage
Inspired by Josephine Baker's 'Savage Dance' from her performances in 1920s Paris, Danse Sauvage is an irresistible combination of black pepper, plum, cognac and amber that's designed to be an unbridled and passionate exploration of the oriental theme. Shades of cedarwood, patchouli and tonka bean add the requisite spice and depth to the composition wonderfully.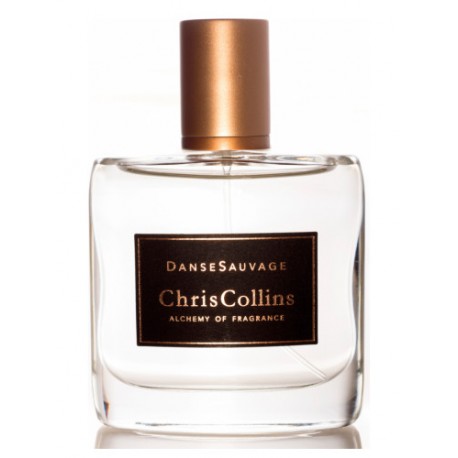 Renaissance Man
Manly and aromatic, Renaissance Man emerges with spiced citrus notes that merge harmoniously with the heart of warming ginger, sage and honey. Rooted with vetiver and sandalwood for depth the perfume also harbours a marine accord, which gives a dynamic freshening effect whilst the combination of sage and honey serve to energise and enthral.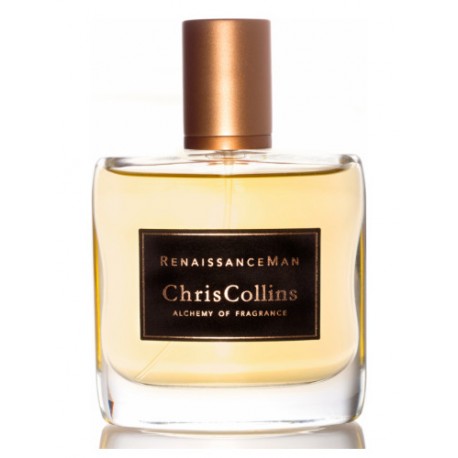 Harlem Nights
My favourite scent in the collection is Harlem Nights reminiscent of an underground jazz night, mysterious, alluring and seductive.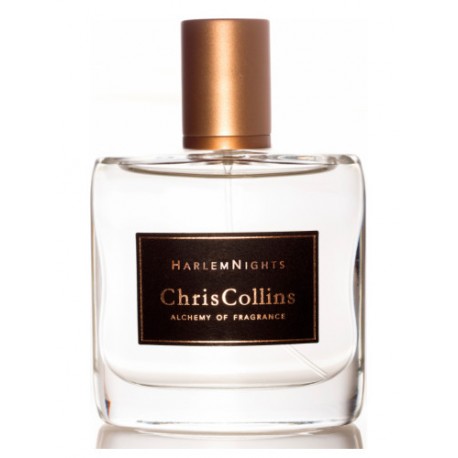 Built to encapsulate the atmosphere in Collins' native Harlem, NY when the sun goes down, Harlem Nights is a fragrance that is warm, mysterious, romantic and alive. A true exploration of seduction it uses a heart of rum, orris, saffron and patchouli to play against the modern classic accord of sandalwood, vanilla and ambergris that is the base of the perfume. Introductory notes of lemon and grapefruit are the gateway citrus notes that awaken the senses before the woody sweet symphony plays out on skin.