Wow, what a year. light at and the end of the tunnel. Last year Christmas was canceled! This year Christmas will be bigger and much better. Families will be finally together celebrating new additions, friendships, and newly created bonds. I have put together a Christmas round-up showing a selection of gifts in wellbeing, beauty, and lifestyle. We've got Christmas sorted…now grab a glass of fizz or cuppa sit back and relax and get stuck into the Christmas gift guide 2021.
Wellbeing
Olverum Restful Sleep Pillow Mist
Give the gift of tranquillity and peace this Christmas. The restful sleep pillow mist is a unique new formulation, which helps you get more out of the day by getting more out of the night. Olverum restful sleep pillow mist works to support and enhance each stage of your natural night-time sleep. The Olverum Restful Sleep Pillow Mist has helped me to relax throughout this season your loved ones will thank you for such a thoughtful and luxurious gift.

OLVERUM Restful Sleep Pillow Mist is a unique treatment designed not only to help you get to sleep more easily but to improve the quality of your sleep, essential for maintaining firmer, healthier skin and a radiant complexion. Scientifically formulated to work in harmony with your natural nightly sleep cycle, the exactingly balanced luxurious fragrance development of its key ingredients supports and enhances each of the four key stages of sleep. Just two spritzes applied to linens can ease you into a trouble-free slumber, enhance the health benefits of deep sleep, and boost your daytime energy levels.
W: Olverum Restful Sleep Pillow Mist.
Olverum Bath Oil
Olverum Bath oil has received rave reviews! Winner of Tatler Magazine Beauty Awards, you are in safe hands. Olverum Bath Oil is a highly concentrated, therapeutic bath oil which contains 10 pure essential oils, carefully blended to work synergistically, and a very effective way to naturally relieve stress and help you achieve a great night's sleep.
This time-honoured formulation has remained largely unchanged for 83 years, and until now has only been known by a cult following in the UK. Now beautifully re-packaged, yet still retaining the same formulation loved for eight decades by its' passionate devotees.
An Olverum bath is like a warm comforting hug that helps you recover when you feel mentally and physically depleted. Whether you use it to relieve stress, revive aching muscles and joints, rebalance dry skin, or for luxury at its finest for a long soak in the bath for a 'me time' moment, Olverum promotes a feeling of wellbeing and renewal. Olverum bath oil creates an oasis of bliss and calm which has been so beneficial at a time like this.
Olverum Bath Oil is a highly concentrated and unique blend of 10 essential oils; Eucalyptus, Lavender, Juniper, Lemon Peel, Siberian Fir Needle, Exotic, Verbena, Lime, Geranium, and Rosemary. It is free from artificial colors and preservatives and is not tested on animals.
W: Olverum Bath Oil.
Holistic Silk
This Christmas take your loved ones on a silk journey. Silk has incredible benefits for skin, hair, and general wellbeing.
Eco Archive Limited Edition Lavender Eye Mask
To celebrate holistic silk opened their archive to spread some eco love with their back catalogue of inspiring textiles to create this new collection.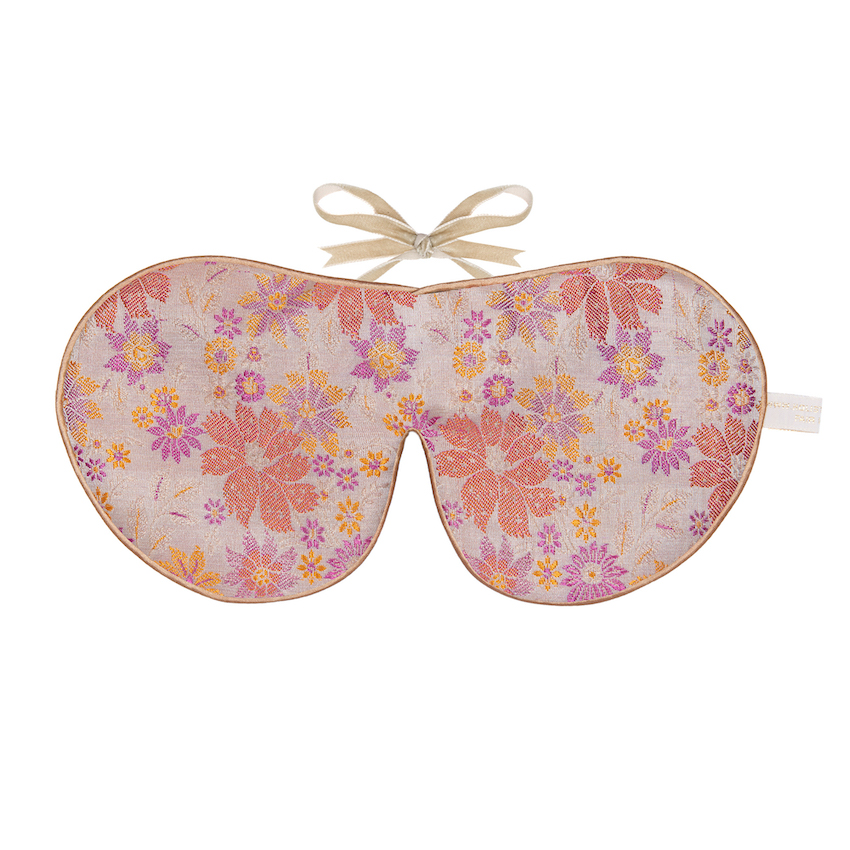 The eco collection gives back to the people who make them. 5% of all profits from this collection will be donated directly to the NGO Help Foundation who produced them, to further support their vital work. Each beautiful mask also features a smooth 100% Mulberry Silk lining to prevent night-time facial creasing.
W: Holistic Silk.
Pure Mulberry Silk Hair Turban
Glam-o-rous! 100% Silk Turban has been expertly designed and constructed to bring all the beauty benefits of Mulberry Silk to your hair.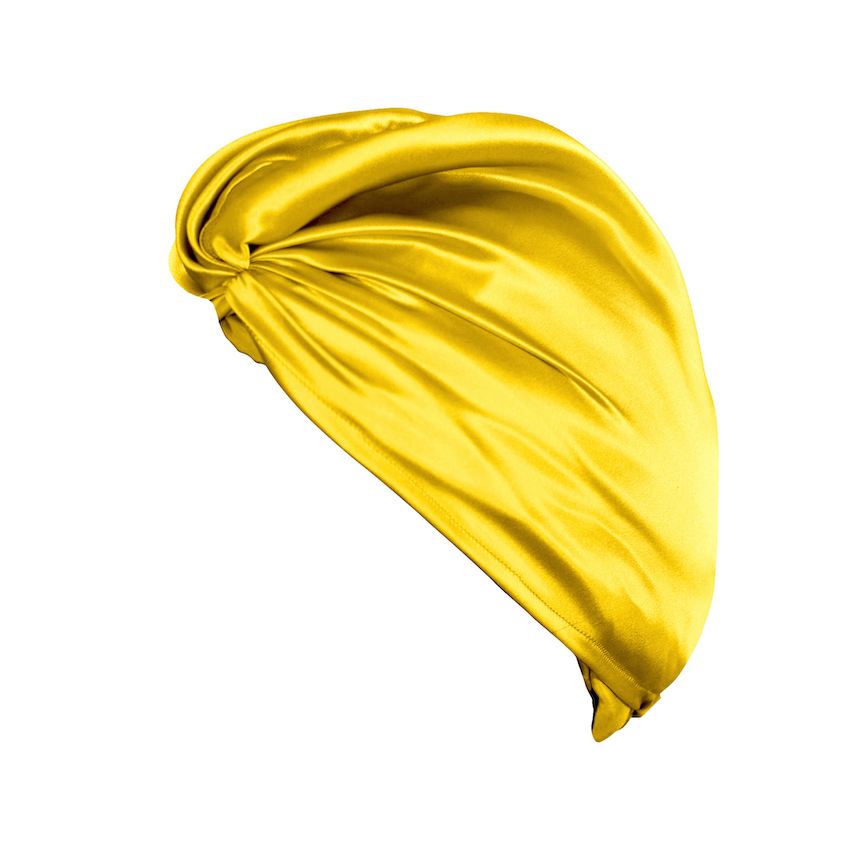 Unlike others, the Holistic Silk Turban is made so that the most effective glossy side of the Mulberry Silk sits against your hair to naturally control hair hydration. This means less frizz and fewer split ends whilst still being exceptionally comfortable and stylish to wear.
W: Pure Mulberry Silk Hair Turban.
Pure Mulberry Silk Kaftan
Inspired by Grecian Goddesses, their classically designed Kaftan transcends time taking you to a place where luxurious lounging is a must.
The classic Kaftan has been worn for centuries and our 100% Pure Mulberry Silk version, generously cut for a flattering one size fit, features a subtle V neckline, soft drawstring waist, drape sleeves, and side vents for freedom of movement.
Serenity Box Co.
UK's leading CBD subscription box has released its Her Christmas Serenity Box and 12 days of Serenity Advent Countdown Box. To help you enjoy the run-up to Christmas, the limited-edition Serenity Box Co Advent Countdown Box is full of our favourite CBD products. 12 hand-picked favourites that will ensure a Serenity-filled Christmas. These luxurious specially curated boxes filled with premium CBD wellness products are perfect for the current climate especially as we move in the winter months. Serenity boxes are the gift of rest and relaxation. Just what you loved ones need as a pick me up, after such an uncertain year. The moment you open the box you will instantly be taken on a wellbeing journey. The boxes can be delivered directly to your family and friends, so if we don't get to see our loved ones this season they will still feel connected and cherished.
Serenity Box Co's Serenity for Her
The specially curated box is full of new and exciting products to help you give the gift of rest and relaxation to your loved ones this Christmas. What's in the Serenity box for her:
CBD Virtue: Berry CBD Oil
Cheerful Buddha: CBD Chocolate
Love Hemp: CBD Hemp Fibre Face Mask
Essench CBD: Organic CBD Lash Serum
CBD Hemporium :English Breakfast Tea
W: Serenity Box Co's Serenity for Her.
12 Days of Serenity Advent Countdown Box
To help you enjoy the run-up to Christmas, the limited-edition Serenity Box Co Advent Countdown Box is full of some of our favourite CBD products.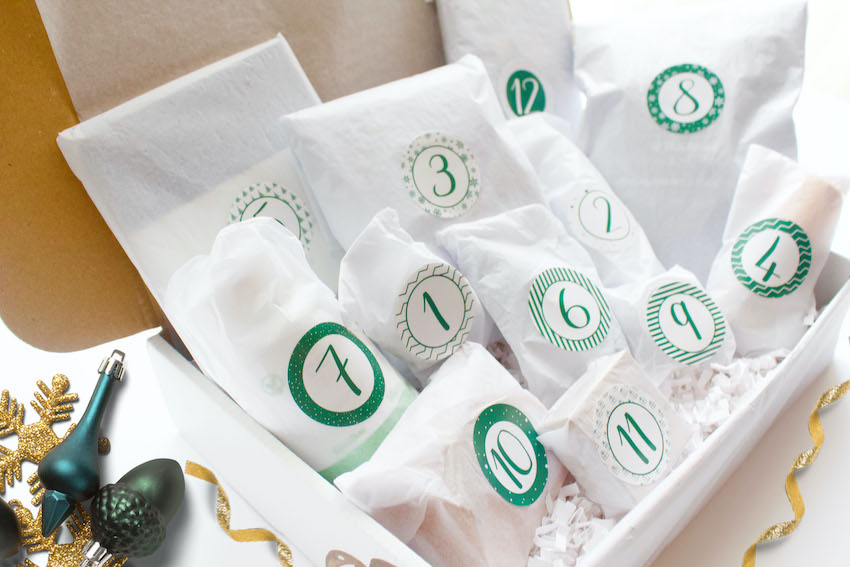 W: 12 Days of Serenity Advent Countdown Box.
Beauty, Health and Skincare Gift Ideas
John Bell & Croyden
Gift your family and friends this Christmas with luxury beauty products at John Bell & Croyden. Established in 1798 John Bell & Croyden has been a luxury pharmacist to Her Majesty The Queen since 1958 and holds the Royal Warrant. Brought to you online, Their Wigmore Street store has introduced hundreds of globally sourced well-being and beauty products to the UK market over the last 220 years and they are passionate about putting health and wellbeing first.
BeautyLab Black Diamond
Red carpet-ready collection designed for all skin types, BeautyLab Black Diamond range infused with diamonds, precious gemstones, peptides, and mother of pearl which delivers both immediate and cumulative youth-enhancing results.
The brand, originally developed for celebrity estheticians, has quickly become an established salon/spa/clinic brand. BeautyLab creates smart, high-performance products that reactivate and re-educate the skin's functions, delivering both immediate and long-term results.
The BeautyLab Black Diamond product collection is designed to create flawless, radiant skin. Encapsulated diamond cores restore the skin's ability to reflect blue light, giving skin a radiant, more youthful appearance. Diamonds deliver a soft-focus effect that fills in fine lines and blurs the visibility of wrinkles, shadows, pigmentation, and imperfections, as well as adding luminosity to the skin. Mother of pearl provides excellent but gentle exfoliation, giving the skin a pearly, smooth finish.
Sapphire has a strong anti-inflammatory effect, while Ruby nourishes, heals, and energises the skin. The range is also rich in copper peptides: they moisturise, plump and soften the skin and improve its firmness and suppleness. BeautyLab Black Diamond range provides an instant photogenic look, which is why it is used at red carpet events, TV, and fashion shows, where your skin must look absolutely flawless.
W: John Bell & Croyden BeautyLab Black Diamond.
DECLÉOR
Green Mandarin Glow Aromessence Serum
Green Mandarin Aromessence is a 100% natural-origin face serum enriched with Green Mandarin, Lemon, and Sweet Orange Essential Oils to revive your skin glow and reduce the appearance of wrinkles/fine lines.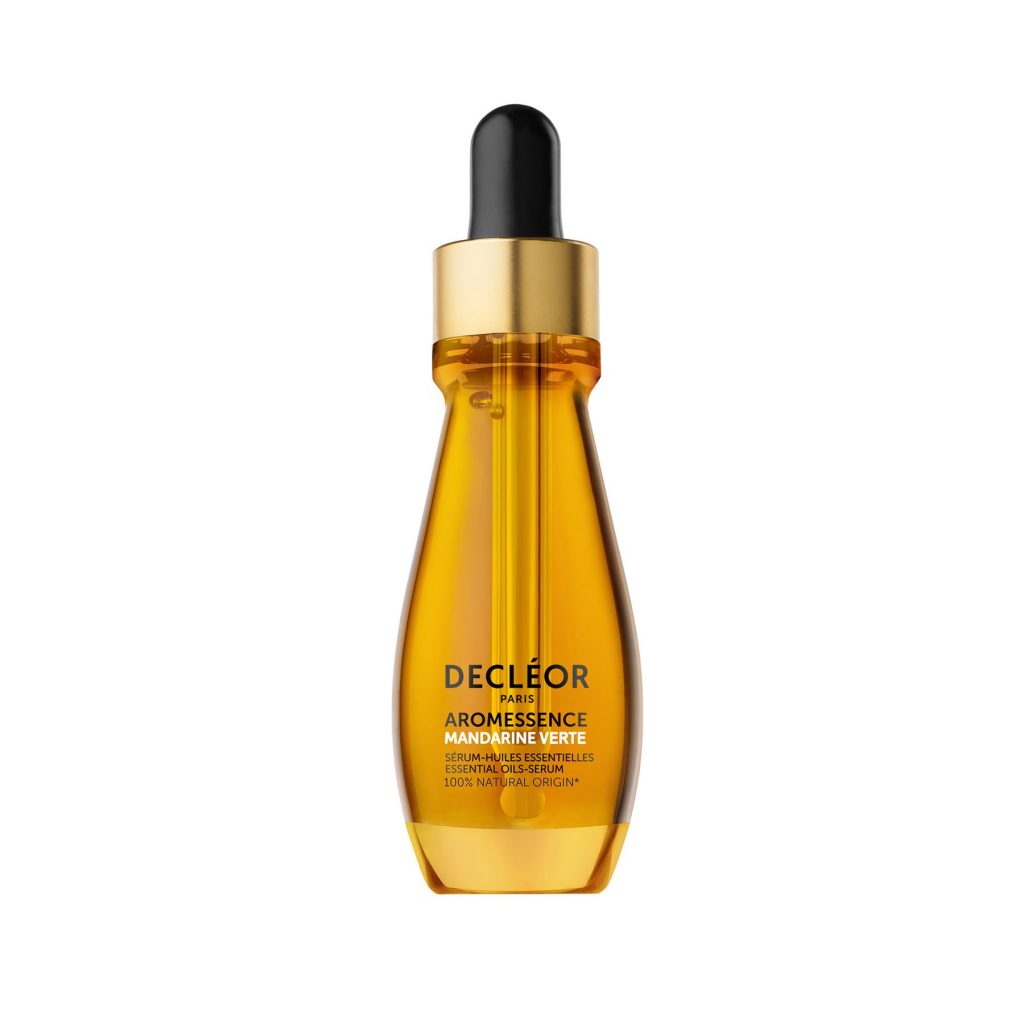 W: Green Mandarin Glow Aromessence Serum.
DECREE
Peptide Emollient Veil+
An elegant moisturiser loaded with anti-ageing peptides. Skin is plumped and radiant. Delivers lasting hydrating and enhances the effects of day and night serums. This richer formula is ideal for drier skins; also treats skin dehydrated by air travel, extremes of temperature, and fatigue.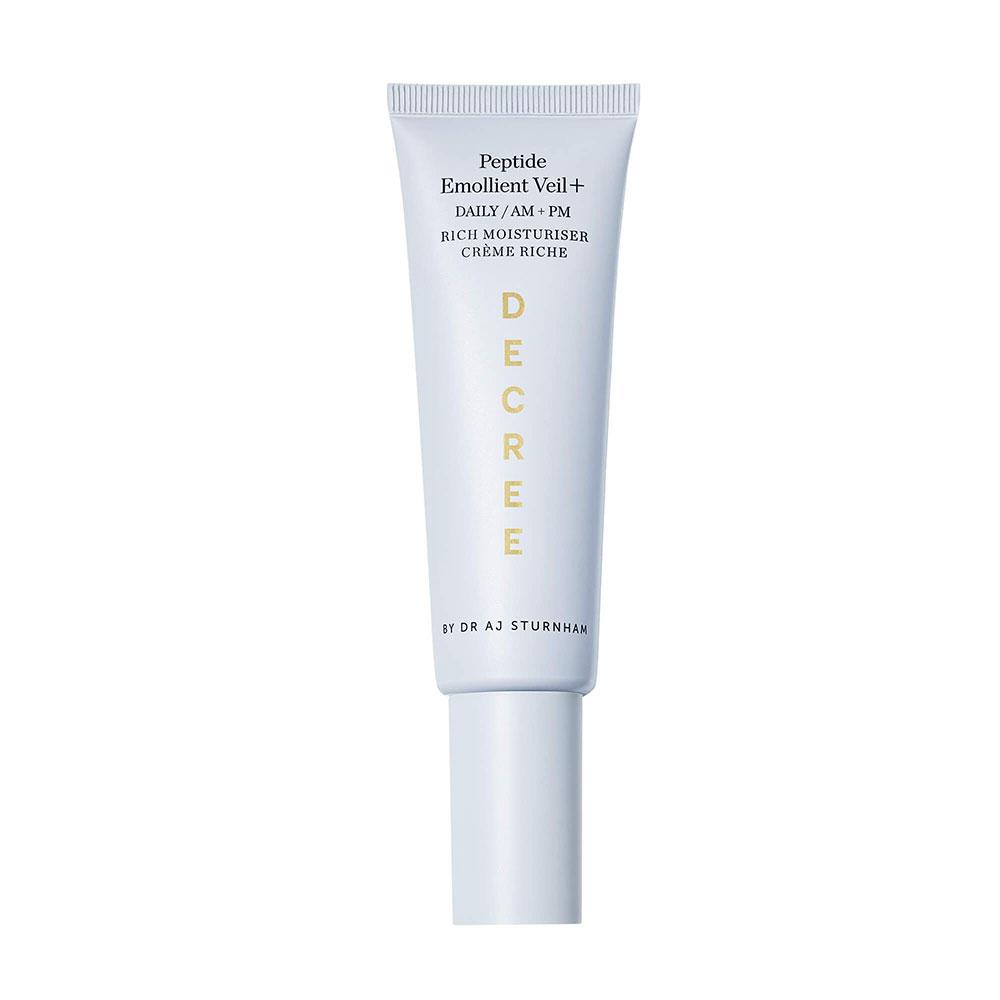 DERM INSTITUTE
Cellular Rejuvenating Neck & Décolleté Serum
Intensive formula designed to firmer and tighter neck and décolleté. advanced peptide complex works to help reduce the appearance of lines and wrinkles to create a contoured Y line of the neck. Hydrates the neck and décolleté for a soft and refined touch.

W: Cellular Rejuvenating Neck & Décolleté Serum.
DR IRENA ERIS
Institute Solutions Y-Lifting Contouring Serum
A serum that effectively lifts up the facial contours, modelling the skin within the Y-zone (cheeks, chin, and neck). Horizontal and vertical wrinkles are visibly reduced. The highly active lipolytic complex reduces a double chin by stimulating microcirculation and auto-drainage. The facial profile becomes sharpened and visibly slimmer. Red algae extract and Centella asiatica reduce skin laxity and embrace the skin with pleasant softness.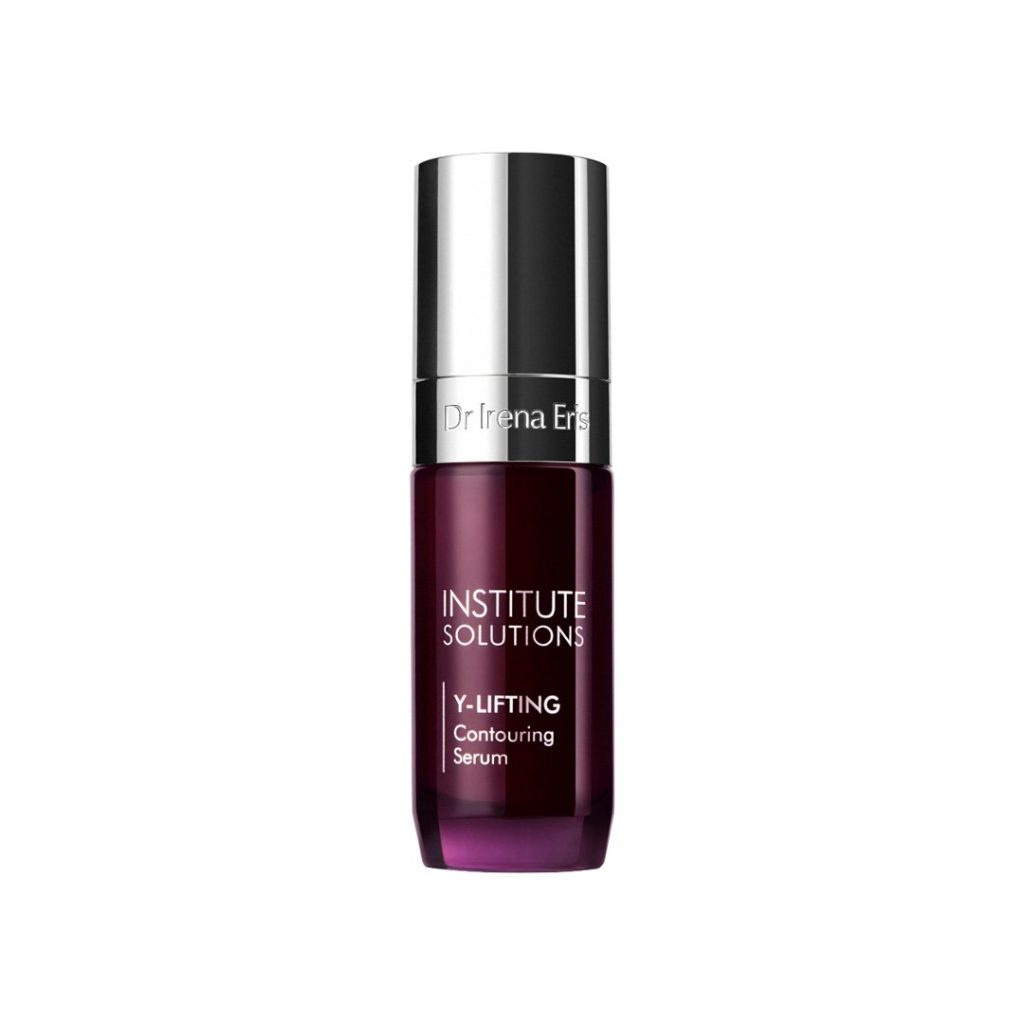 W: Institute Solutions Y-Lifting Contouring Serum.
Angela Langford
Balanced & Beautiful
This Christmas treat yourself or your loved one to radiant & healthy-looking skin. Many people with oily & combination skin worry that face oils will just make their skin even greasier – but this isn't necessarily true. As long as you use the right oils, these treatments can actually balance your skin and return it to a more "normal" state.
Balanced & Beautiful has been specially formulated to do just that – with regular use you will find your skin becomes balanced & pores are refined. You will be left with radiant & healthy-looking skin.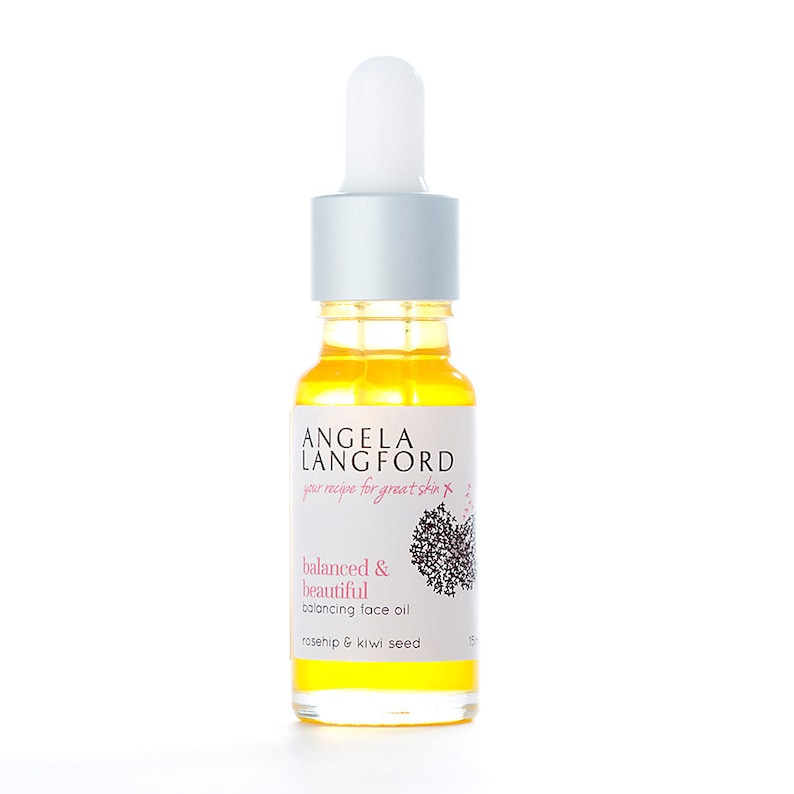 Follow with… Nothing! Using face oil is the end of your daily or nightly skincare routine.
Sens8ate Skincare botanicals
HYDRATE & GLOW VITAMIN A,C E SET
Skin Bliss Moisturizer – The cream will strengthen the skin's lipid barrier immediately below the surface and will restore proper moisture and balance.
Nourishing Cleanser – Our 2-in-1 cleanser and face wash delivers maximum purification by removing germs and impurities resulting in cleaner, calmer and soother skin.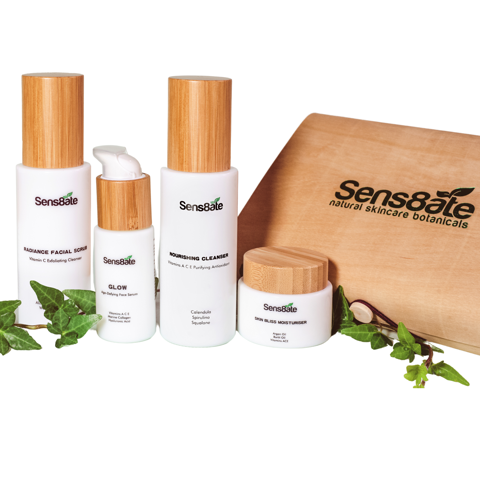 Radiance Facial Scrub – Our scrub will help to boost your collagen to tighten skin and give you that youthful appearance.
Glow Face Serum – Will help increase collagen production which is vital to smooth out your complexion and reduce hyperpigmentation.
W: HYDRATE & GLOW VITAMIN A,C E SET.
CBD Restore & Balance Set
Morning Dew Day Cream – It will help boost the appearance of hyperpigmentation and aid the skin's healing process.

Evening Elixir Night Cream – This soothing natural night moisturiser is infused with hemp oil, opuntia, rosehip, and Evening Primrose oils to create the perfect cream that rejuvenates skin throughout the night.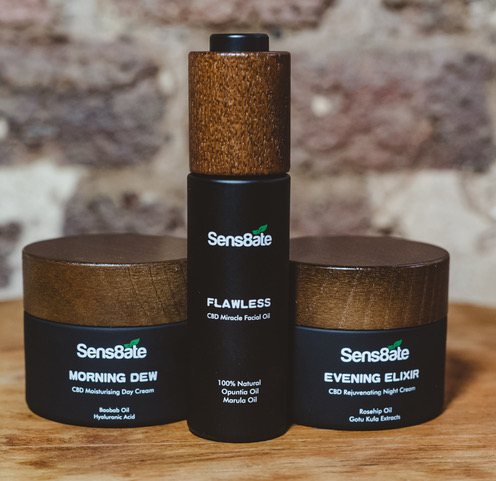 Flawless CBD Miracle Face Oil – This 100% natural facial oil serum contains a blend of hemp, marula, broccoli, flaxseed, apricot, and opuntia oils that combine to provide compelling enhancement to skin.
Premium Mini Sets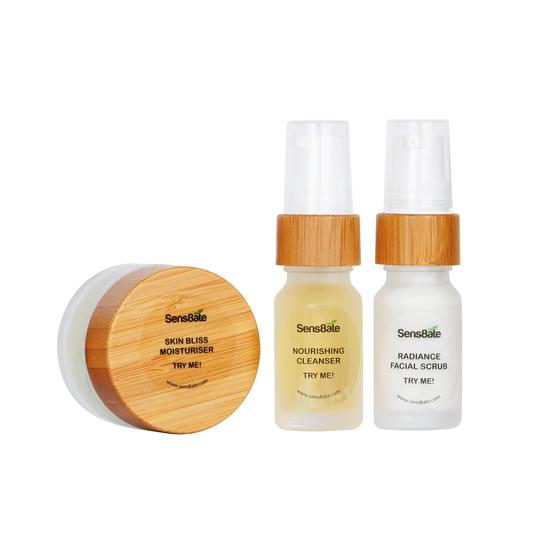 Premium sample set consisting of:
Nourishing Cleanser 15ml
Radiance Facial Scrub 15 ml
Skin Bliss Moisturiser 15 ml
Glow Serum 15 ml
Small box to house the set
W: Sens8ate Premium Mini Sets.
UnoCardio Vegan
Uno Cardio Vegan is an ultra-pure algae oil from WHC. It offers you 800mg of Omega-3 per vegan soft gel – twice as much as most other algae supplements. Each soft gel provides 265mg of EPA and 465mg of DHA, which the body will absorb extremely quickly and efficiently thanks to its triglyceride form.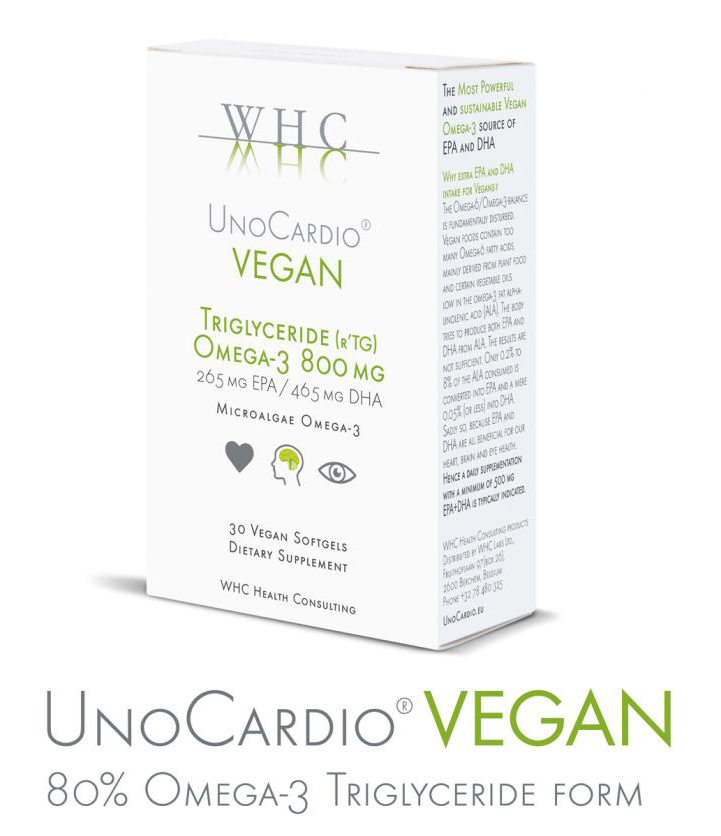 UnoCardio Vegan algae oil capsules are very high in EPA and DHA making them a great alternative to fish oil for vegans and those who don't like fish oil or don't eat fish. It is an ideal supplement for those who want to raise their Omega-3 levels whether to support cardiac function, brain health, or vision or to supplement a vegan diet.
W: UnoCardio Vegan.
FIERCE Collection by Pietro Simone Skincare
Simone's inspiration in the creation of FIERCE is quintessentially who he is as during the Covid pandemic & lockdowns he experienced his own issues with hormonal changes & imbalances resulting in personal challenges. With FIERCE he has created a line that is sustainable and traceable while taking care of the world & our people-making a difference-with leaps not steps.
Dewy Reboot
Pietro Simone knows skin and pushes skin's REBOOT button with Dewy Reboot, in his new FIERCE collection. This multi-skilled serum has an advanced anti-pollutant skin shield technology that gives an intense epidermal reboot & renewal. With its 4-dimensional hyaluronic moisturising system, an ultra-innovative VIT C structure with Gluthathione molecule and Collilda Gold- for a 100% stable and penetrable form of powerful stable vitamin C, and Gluthathione complex and skin barrier drone delivery system- it will wipe all your skin woes and give you radiant skin just as you want it. It is simply, where your skin's needs are met with results!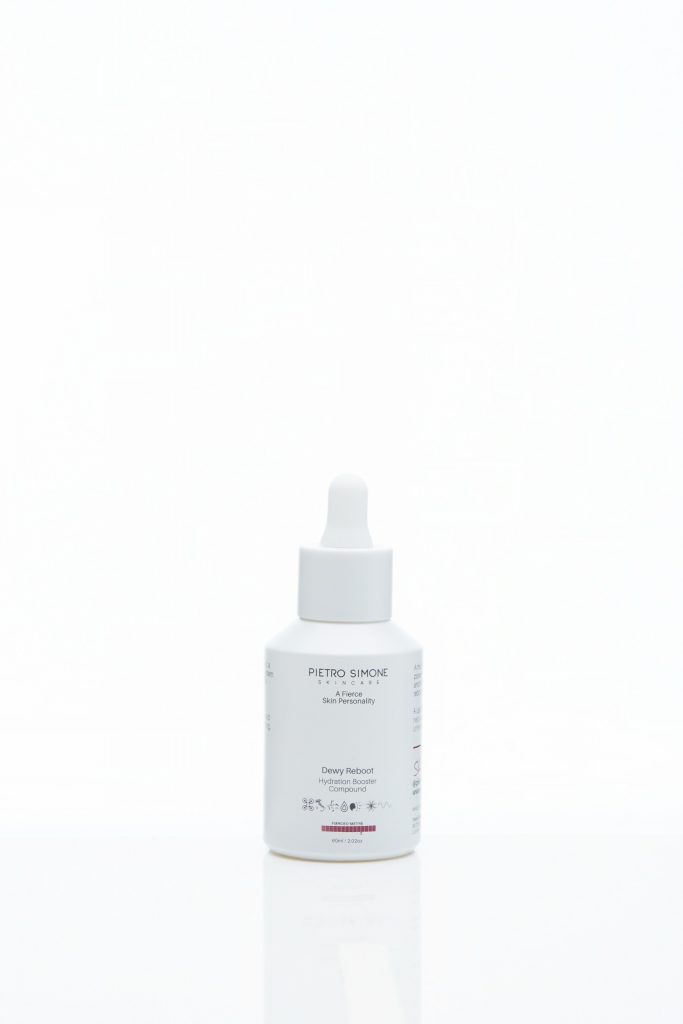 Fierce Infusion
A visionary, fierce combination of groundbreaking Skin Delivery System Technology and powerful skin bio-compatible ingredients are the essence of this moisturising, anti-redness, rosacea management, skin barrier rebuilding, and skin microbiome optimisation.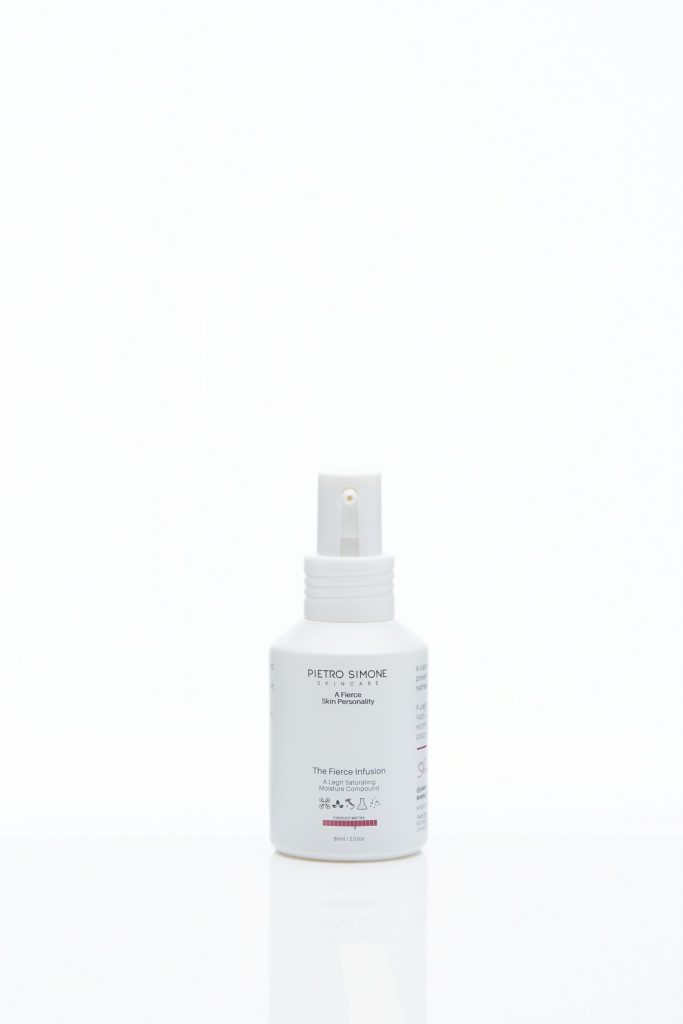 W: Fierce Infusion.
FFS Beauty
FFS Beauty is revolutionising the way women think about beauty. The first brand to create the world's first three-step female shaving system for the smoothest beach-ready legs any time they are fiercely proud to be at the forefront of creating products that have women in mind.
They are also proud to be sustainable and are on a mission to become carbon neutral. Their latest botanicals range creates a luxury home spa experience that is as eco-friendly as it can be. Handmade in a factory purely powered by renewable energy it is not only vegan-friendly, organic, and sustainable with compost wrap and plastic-free. It is luxuriantly packed with spa-filled aromas and great for mind, body, and soul.
New OCLEAN W10 Water Flosser
The OCLEAN's W10 Water Flosser is the bigger, more effective brother of the everyday floss, and it's the perfect way to prevent nasty oral issues and improve your general oral health, making sure that your smile is always on point.
5 modes, with a unique sensitive mode that takes care of the gums
A pulse frequency of 1,400 times per minute and 4 different nozzles suitable for changing needs
Sleek and sophisticated design with an anti-slip silicone strap for ease of use
A convenient and extensive 30-day battery life
W: New OCLEAN W10 Water Flosser.
Oclean Flow
Oclean is the manufacturer of the first smart sonic electric toothbrush and introduces Oclean Flow, a high-quality, scientific and stylish oral and dental care product and a clean digital device management solution through advanced technology and innovation.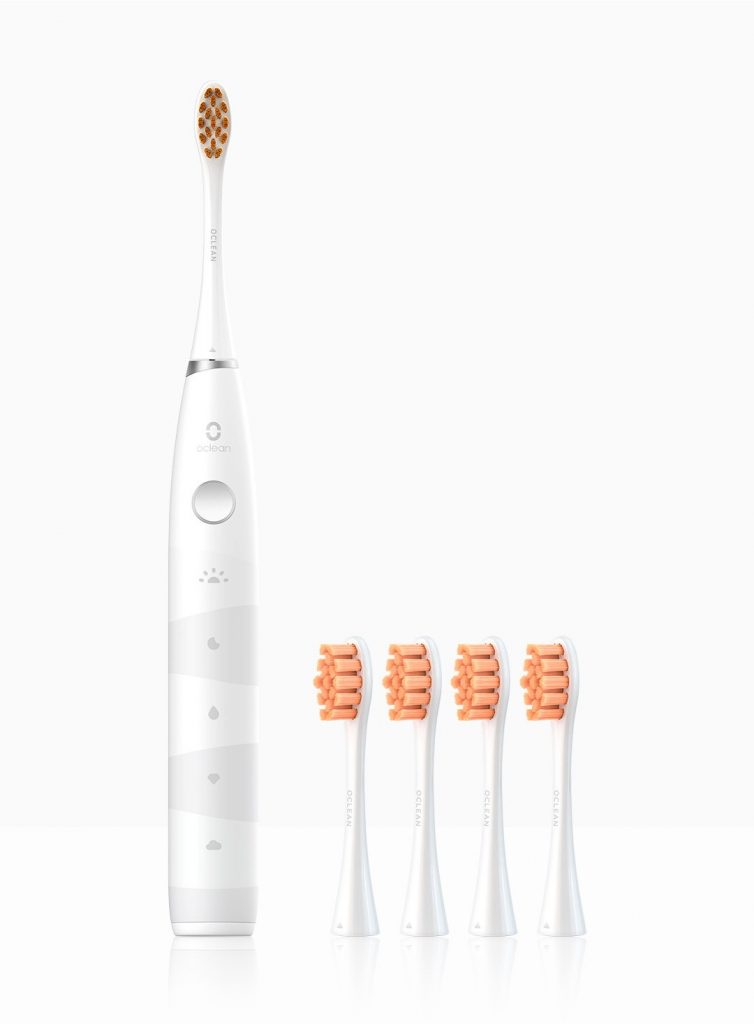 W: Oclean Flow.
Give back this Christmas
These handmade, embroidered products offer 'one of a kind pieces, created by a woman's sewing cooperative in Madagascar. Made from recycled cotton, each individual item is totally unique and offers a stunning present with real purpose. Made by the women of the Stitch Sainte Luce cooperative, the items' sales bring in valuable income for families in Madagascar; who need our support now more than ever, as 1.15 million people on the island face starvation, due to the world's first climate change famine.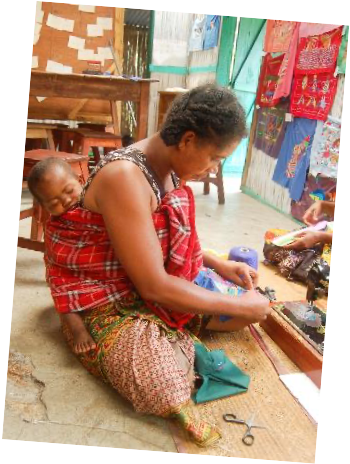 Stitch Sainte Luce, supported by the charity SEED Madagascar, has taught embroidery, as well as business skills in maths, sales, and English language, to over 100 women. Alongside value incomes, the cooperative has also helped empower women, giving them a creative and social outlet and building self-confidence.
For more information on Stitch Sainte Luce, or to buy products, please visit
Give the Gift of Lux
Escentric Molecules Molecule 01 Story Edition
A niche fragrance range bottle of liquid courage has sparked thousands of stories worldwide. These limited-edition Story Editions bottles feature one of the 15 finalist stories from our competition splashed across the back of the bottle. So elevate every day with a spritz of something special and make this the beginning of your molecule story. Please note that your purchase will be a random story selection.
Molecule 01 consists of the molecule Iso E Super pure and singular.
Iso E Super is a molecule that hovers close to the skin to create an indefinable aura around the wearer, creating a blanket of secrecy.
It is characterised by a hyper-modern cedarwood note with a velvety sensation. Perfumer Geza Schoen explains its allure: "Iso E Super is one of those skin-sexy scents that makes you want to nestle into it. It's comforting, cocooning."
Iso E Super has marked intermittency. To the wearer, it seems to vanish and then re-appear. This is due to the way it bonds with receptors in the olfactory system, only slowly releasing to make way for a fresh charge of the molecule on the receptors.
Iso E Super does not exist in nature. It was created in a laboratory at IFF in 1973.
Molecule 01 consists of the molecule Iso E Super pure and singular.
W: Escentric Molecules Molecule 01 Story Edition.
BDK Paris Velvet Tonka
Tonka bean is an ingredient full of contrasts, sometimes reminiscent of vanilla leather, sometimes of almonds, sometimes even revealing chocolatey facets. Velvet Tonka is characterized by its trilogy of tonka bean, orange blossom and almond. When worn on the skin, it coats it like an oriental delicacy dusted with icing sugar.
The balmy tonka bean is adorned with almonds and rose petals for a velvety touch, and with a hint of tobacco absolute to give it a honeyed feel. In the base, addictive notes of milky amyris wood unfurl, enhanced by ambroxan and vanilla absolute for an unparalleled velvetiness and sensuality. Velvet Tonka is a tribute to the Moroccan origins of founder David Benedek and to the iconography associated with the region through its flavors and its landscapes, like a sweet, indulgent breeze coming straight from the Atlas Mountains.
W: BDK Paris Velvet Tonka.
FOAMIE
Charcoal Rosewood & Tonka Bean 3-in-1 Shower Bar
Introducing the 3 in 1 Shower Bar, an All-In-One bar for Body, Face, and Hair for easy and effective cleansing from head to toes.
With vegetable oils, cacao butter, and activated charcoal, our soap-free formulation is pH optimized for gentle cleansing and intensive moisturizing.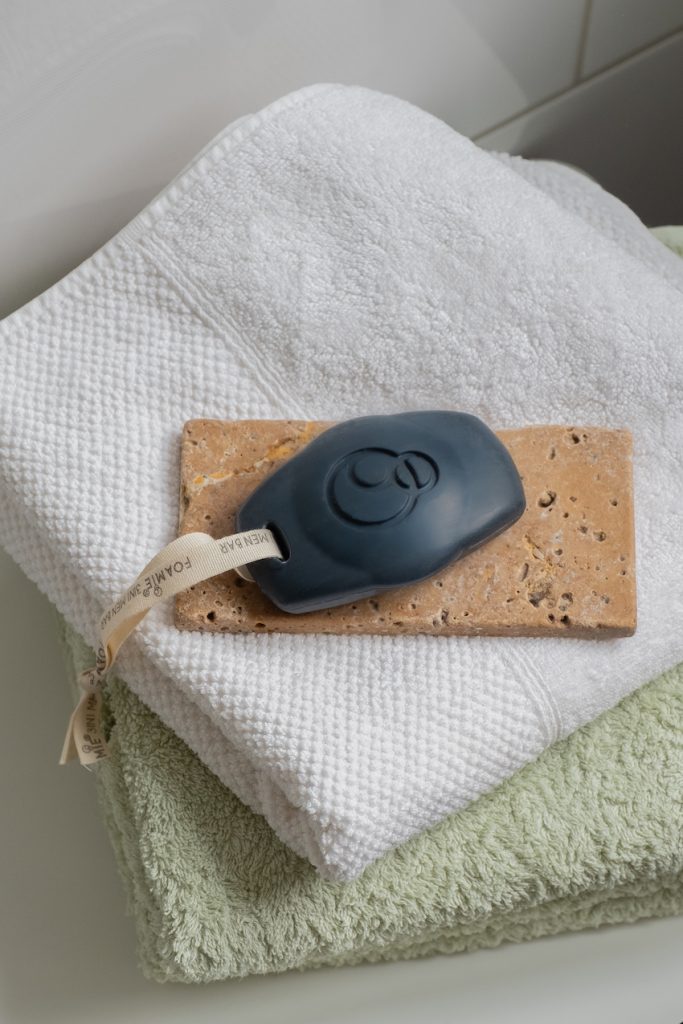 W: Charcoal Rosewood & Tonka Bean 3-in-1 Shower Bar.
Christmas Sets
Relaxing Coconut & Candle
Turn a bathroom into a small winter wellness oasis with our Relaxing Coconut Set. Complete with our Body Butter, Body Bar, Candle, and cheerful winter packaging.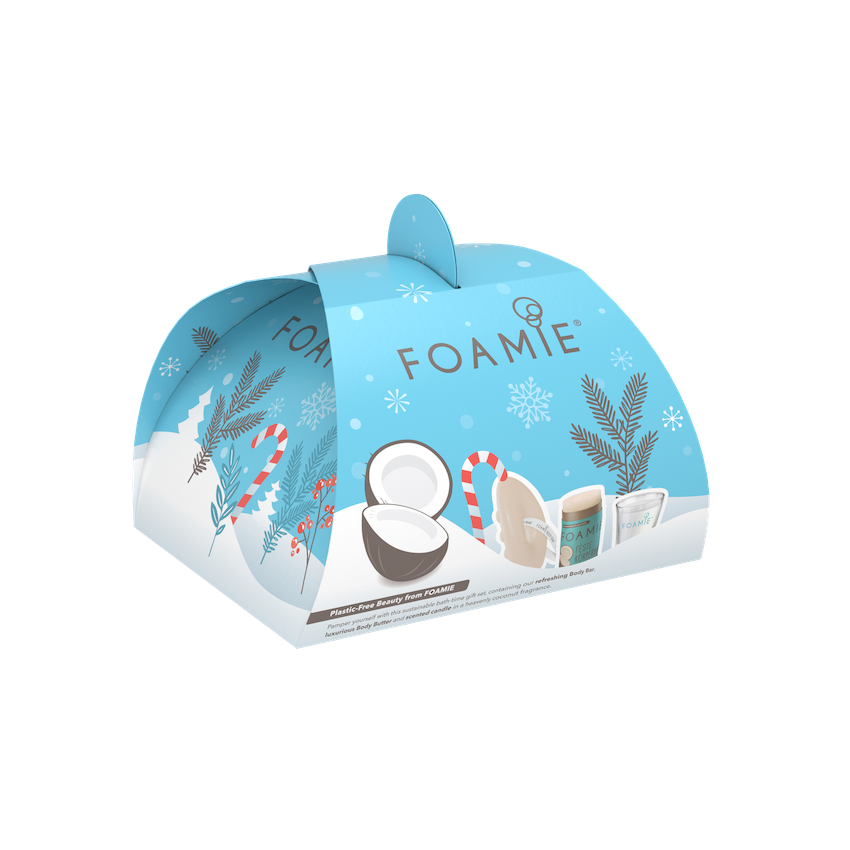 Christmas The Travel Trial
Send your loved ones packing with our Plastic-Free Travel Starter Kit. The set has everything you need to travel sustainably. Complete with our a travel-sized Charcoal Face Bar, Aloe Vera Shampoo, and Papaya Body Bar. It's the perfect gift this holiday season as we get back to travelling!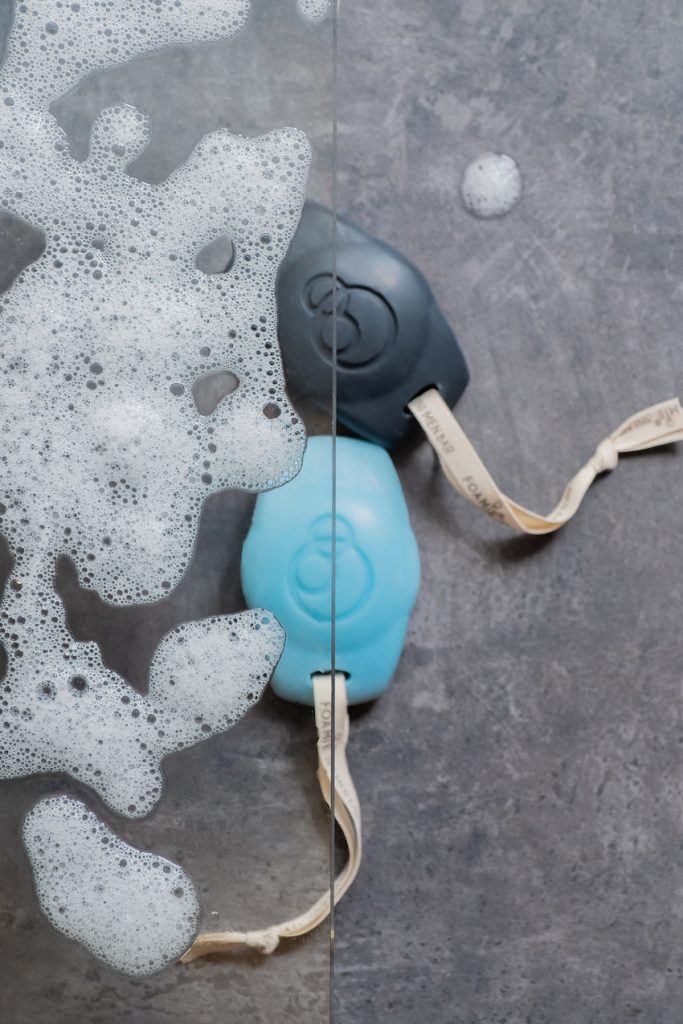 W: Christmas The Travel Trial.
Wild Beauty from Rhug Estate Body Wash
A soothing body wash with hydrating botanical cleansers combined with wild foraged Nettle and Hawthorn, known for their purifying and protecting properties. Fragranced with an uplifting blend of Organic Bergamot, Geranium and Petitgrain essential oils.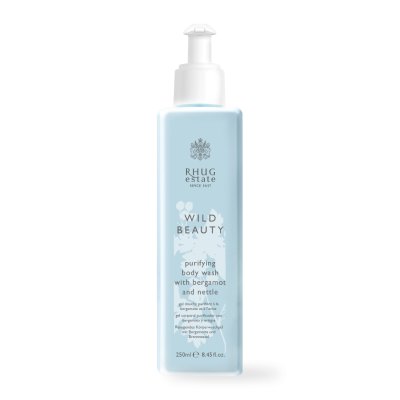 W: Wild Beauty from Rhug Estate Body Wash.
Skwad Teen Skin Care
Our capsule collection of gender-neutral skincare creates an easy-to-follow routine that can be the best tool to take into the future. It will arm teens with the knowledge to make informed decisions about the fate of their own skin.
We are taking a different approach to skincare from many of the others that can be dehydrating. We are looking to moisturise without looking greasy. The texture is soft and light. It won't be heavy on your skin so you won't feel the need to rub or scrub for a long time. It's an easy application, able to use in many forms depending on the situation at hand at a particular moment.
Laboratorio Olfattivo Home Fragrance
A fruity, juicy explosion opening with top notes of Pomegranate, Pineapple and Litchi lets us imagine an exotic and charming atmosphere. A bright touch of Cranberry and fine berries brings us back to the fresh and aromatic notes of mysterious and shady wooded paths. The sweet, gourmand base ensures cuddle and pleasantness to the fragrance.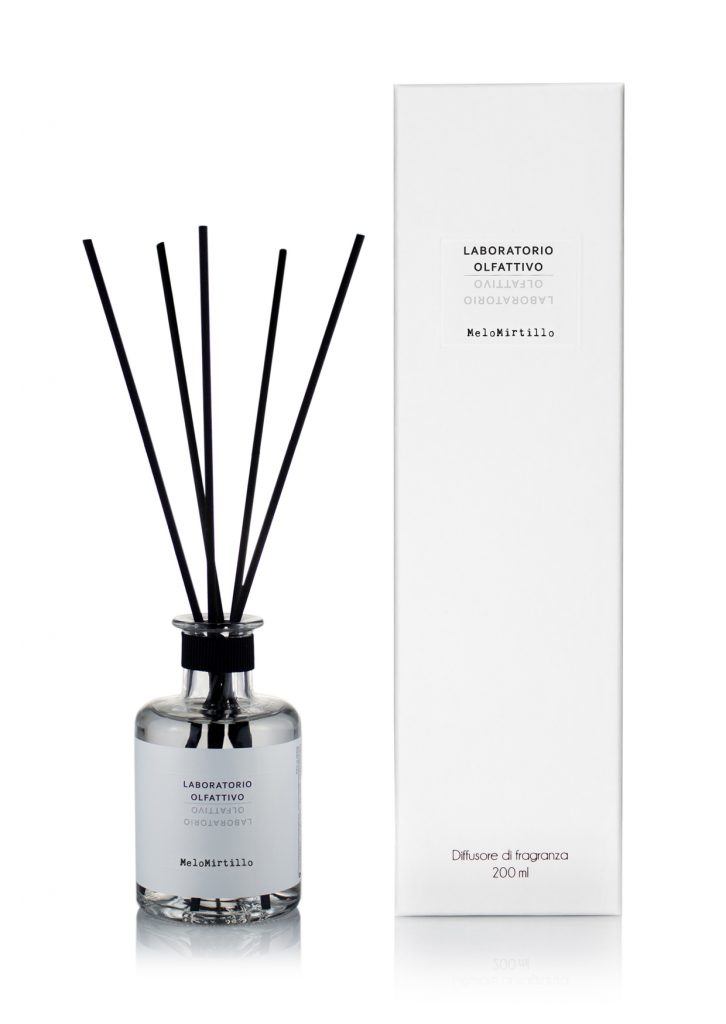 W: Laboratorio Olfattivo Home Fragrance.
Shopping for a luxury fashion-lover we got you covered.
Hope and Story
Is a community of sustainable, British-made brands designed for conscious consumers who want to shop sustainably and shop local, without sacrificing quality.
Here are some of the hot picks from Hope and Story online marketplace.
W: Hope and Story.
Geoff Stocker
This Christmas shower your loved one with the finest of British designers Geoff Stocker. Geoff Stocker has emerged as one of the most creative and inspiring British luxury accessory designers this century. All designs are digitally printed onto a variety of silks. Satin for pocket squares, with its wonderful ability to capture perfect detail and for its lustrous feel. Twill for men's scarves and dressing gowns, as it's sumptuously traditional, mostly associated with neckties.
W: Geoff Stocker.
Maison Lejaby Paris
Maison Lejaby Paris is a luxury French Lingerie that provides the most comfortable fit and comfort. Maison Lejaby Paris offers a touch of understated luxury with a beautiful selection of luxurious gifts or personal buys for the festive season. Maison Lejaby Paris has a commitment to limit waste and their ecological footprint at every stage of their activity so you have comfort that they are doing their part to preserve the climate.
STOW
The See-View Pouch has been developed for our new post covid travel requirements – access your important flight documentation such as covid passports, vaccination certificates, passenger locator forms, and passports with ease. Scan boarding passes from inside the pouch for fuss-free duty-free shopping and stress-free departures.
W: STOW.
Invisibobble
British Royal Collection
A winter holiday collection for your inner princess with rich velvet materials, pearls, and 'royal bloody' rhinestones.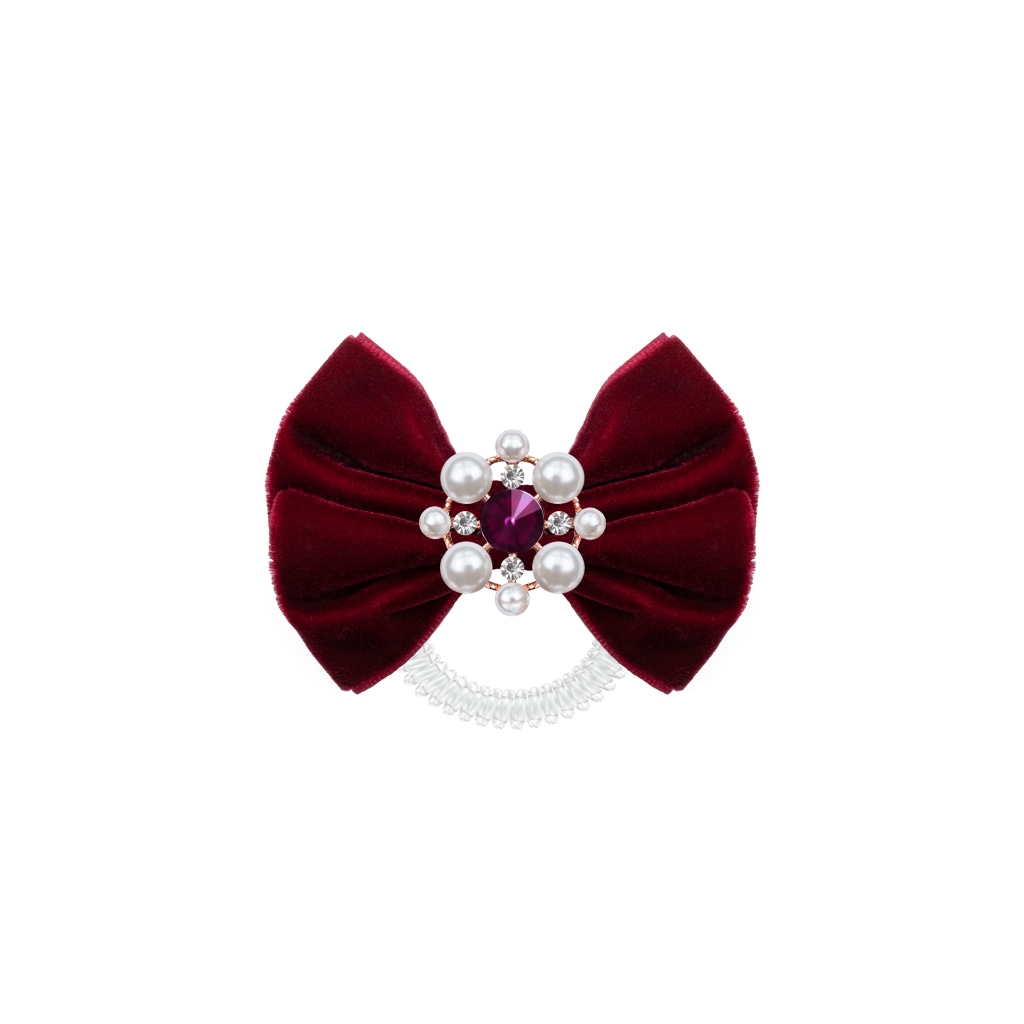 This gift brings music to your ears
Edifier x3
X3 TO-U True Wireless Bluetooth Stereo Earbuds
Up to 24 hours of playback time
Bluetooth V5.0 technology
Support Qualcomm® aptX™ audio decoding
W: Edifier x3.
Buy a Gift
Buyagift is the UK's leading online provider of gifts and experiences and offers over 4,500 unique and exciting gift ideas for all occasions the perfect gift for Christmas
Christmas Gift ideas
Blissful Spa Day with 25 Minute Treatment for Two
What's included?
25-minute treatment each (treatments vary dependant on chosen location)
Access to spa facilities! Facilities may vary but you can expect the following features:
A choice of UK wide locations –including well known spa brands such as Marriott, Virgin Active and Riverhills
Swimming pool
Sauna
Steam room
Gym
Relaxation room
Choose the perfect 25-minute treatment to suit you and your spa buddy at your selected blissful spa day location. This indulgent treat for two at your choice of location, which includes Virgin Active and Marriott Hotels, is designed to provide much-deserved relaxation and rejuvenation. Spending some time making the most of the fantastic facilities such as the swimming pool, sauna, steam room, and gym will be an energising addition to your day, perfectly complimenting your 25 minutes of pampering treatments. Treatments vary by location but among the heavenly options, you'll find options such as a soothing Swedish back, neck, and shoulder massage, scalp massage, a facial, manicure, or pedicure.
W: Blissful Spa Day with 25 Minute Treatment for Two.
The View from The Shard with a Cocktail and MICHELIN Starred Dining for Two at Galvin La Chapelle
Flexible entry tickets to The View from The Shard for two, including:
– A delicious cocktail each
– A digital photo package
A three-course, MICHELIN-starred meal from a set menu, complete with a glass of sparkling brut each at Galvin La Chapelle
This day out for two in the Capital combines some of the city's finest attractions with award-winning food, so prepare to discover the best that London has to offer! Dominating London's iconic skyline, you and your guest will visit The View from The Shard, ascending to the highest viewing platform in London for the most eye-catching views across the Capital. You'll be able to spot prestigious landmarks and enjoy panoramic views for up to 40 miles around. Enjoy the marvellous scenery as you sip on a refreshing cocktail each. You'll also both be treated to a mouth-watering meal at the MICHELIN-starred French restaurant Galvin La Chapelle. Located in a grand, former Victorian chapel in the heart of Spitalfields, the restaurant won eight top restaurant awards in its first year and serves some of the finest gourmet cuisine in London. You'll indulge in a scrumptious three-course meal from a set menu, complete with a glass of refreshing sparkling brut each as you soak up the restaurant's magnificent charm and décor – enjoy!
W: MICHELIN-starred French restaurant Galvin La Chapelle.
Red Letter Days
Afternoon Tea with Champagne for Two in The Domes at London Secret Garden Kensington
Discover London Secret Garden with a luxurious afternoon tea experience
Savour sweet and savoury treats in the comfort of a private dome!
Enjoy a chilled glass of Champagne each
Relax in a cosy ambience, hidden away in the back streets of Kensington
When it comes to dining in London – we've got a secret to share. Discover the enchanting dining space at London Secret Garden, where guests can wine and dine in the comfort of a bespoke, transparent dome. Hidden away in the back streets of Kensington, each igloo-style pod is comfortable and inviting. Be tempted by tiers of sweet and savory bites with a contemporary afternoon tea for two. From Scottish salmon and cream cheese sandwiches to fluffy scones with clotted cream and strawberry jam, pair the luscious tastes with a selection of teas and a glass of Champagne each. Relish cosy autumn nights or the warm summer sun in the serenity of London Secret Garden.
W: Red Letter Days afternoon Tea at The Domes.
Triple Supercar Driving Blast with High-Speed Passenger Ride
Drive three elite supercars for three miles each
Begin with a safety briefing led by a professional
Finish with a high-speed passenger ride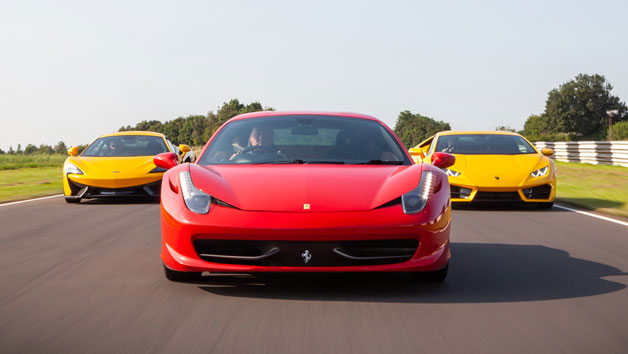 Fasten those seatbelts and prepare for an adrenaline-pumping experience on the track. Available at 31 circuits, choose three elite supercars from the world's top motoring marques which include Ferrari, Aston Martin, Porsche, and more. Machines of beauty and precision engineering, these cars have been expertly designed to be fast and powerful. After the introduction and safety briefing has finished, experience their thundering engines and race around the circuit for three miles in each supercar. Wrap up the day with a high-speed passenger ride with a qualified instructor. Hold on tight!
W: Triple Supercar Driving Blast with High-Speed Passenger Ride.