Father's Day is a day of honouring fatherhood and paternal bonds, as well as the influence father figures have on our lives, they are the pillar of society and our homes. We are in lockdown but it doesn't mean our fathers are not in the forefront of our minds. Let's also help new fathers celebrate and shower all of them with love. I have put together the ultimate gift guide to show fathers in our life that they are very special.
Fragrance Du Bois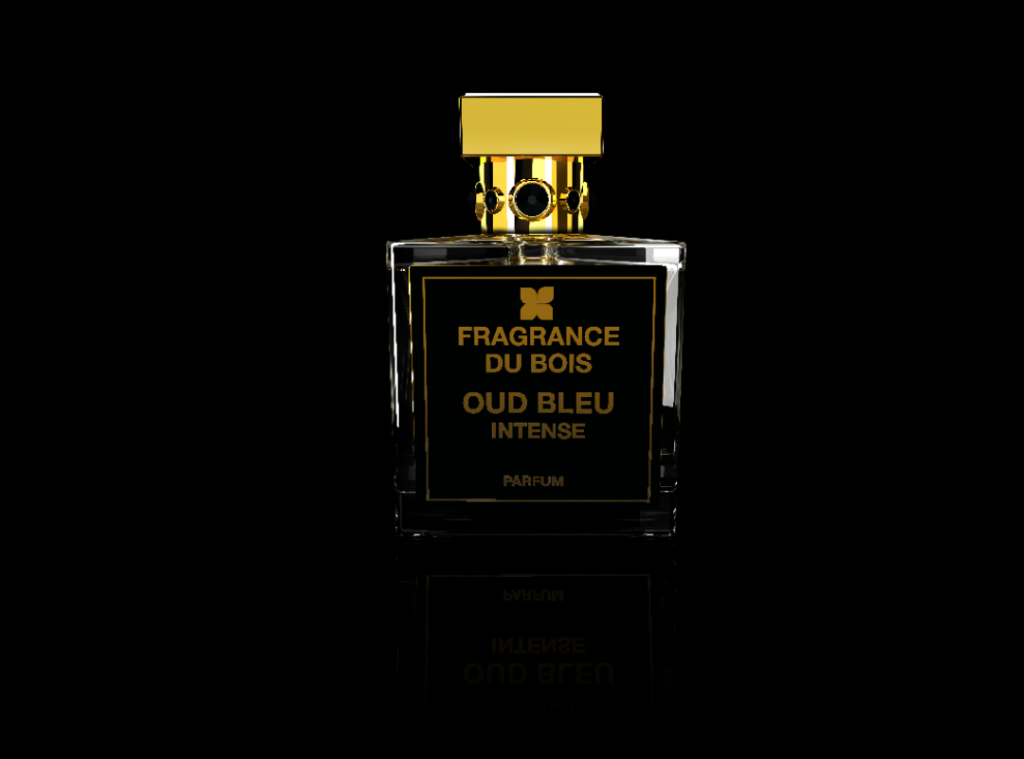 Your father deserves the very best this father's day pure oud pure luxury. All of their fragrances contain 100% organic Oud oil from sustainable sources. Oud Blue intense is given vitality with notes of sea breeze and mountain air. Rich complex notes of woods and spices make this fragrance a dreamy spiritual experience for the senses. A unique spicy harmony of hand-picked cardamom, nutmeg and mandarin form the top notes. The infusion of intoxicating frankincense, myrrh essence and warm amber create the heart note. The nuances of exotic Oud then rise, complementing a rich long-lasting base of onycha and sweet myrrh.
Rotary Watches
Rotary Watches Limited is an award-winning worldwide brand of classic timepieces. The firm was founded in 1895 by Moise Dreyfuss in the Swiss town of La Chaux de Fonds and turns 125 years and brings to you 'cool blue' dials, a hot trend for 2020. All watches launched this year (apart from automatics that have open case backs) will showcase a special 125 engraved case back featuring the 125 logo, which for father's day will be a great heirloom.
Avenger
Avenger has been restored and here to make a statement. Originally launched in 1960, this watch collection signifies clean vintage design at its very best. This beautiful quartz timepiece features a 36mm stainless steel case with a domed sunray blue dial delivering a quietly confident piece to boost your wardrobe.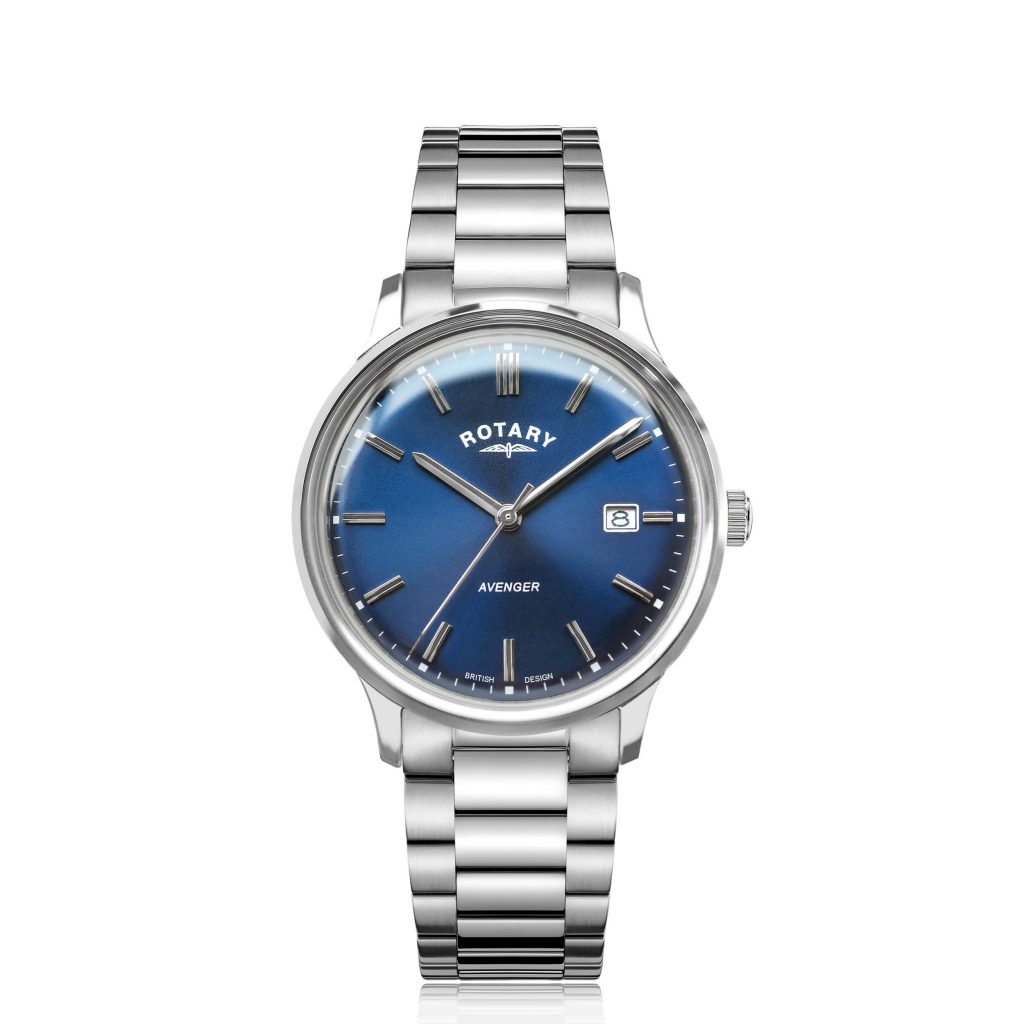 Rotary Henley Rose Gold PVD Watch
A demonstration of Henley's legacy as a dynamic and robust collection, this chronograph timepiece blends sportsmanship quality with sophisticated detailing. Two sub dials and counter sunk date window at 6 O'clock are set on a stunning Rotary mid blue dial.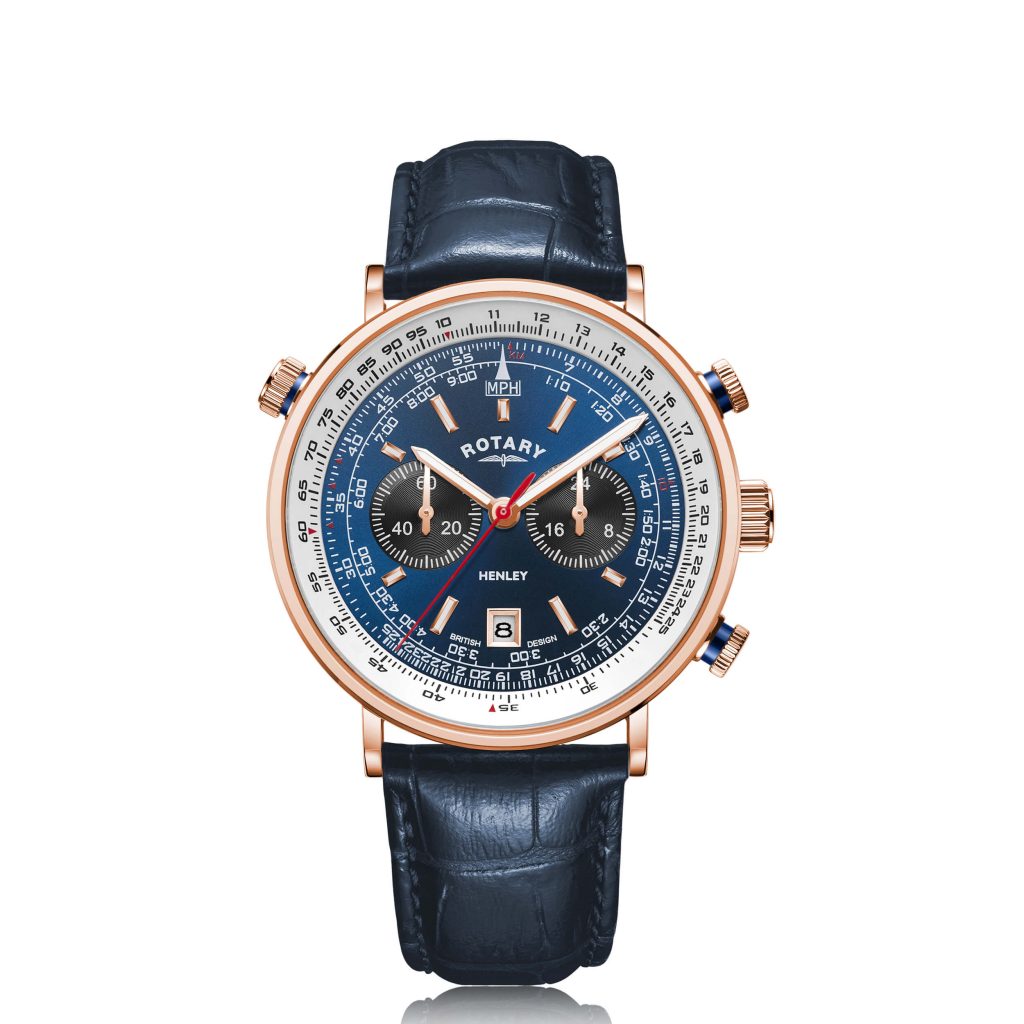 W: Rotary Henley Rose Gold PVD Watch.
Rotary Henley Two Tone Gold PVD Automatic Watch
This stunning Henley features a blue dial with gloss finish encased by scratch-resistant sapphire glass on a stainless steel 42mm case. A semi-serrated gold PVD stainless steel bezel adds a defined edge to the piece. This classic timepiece delivers effortless style and suave.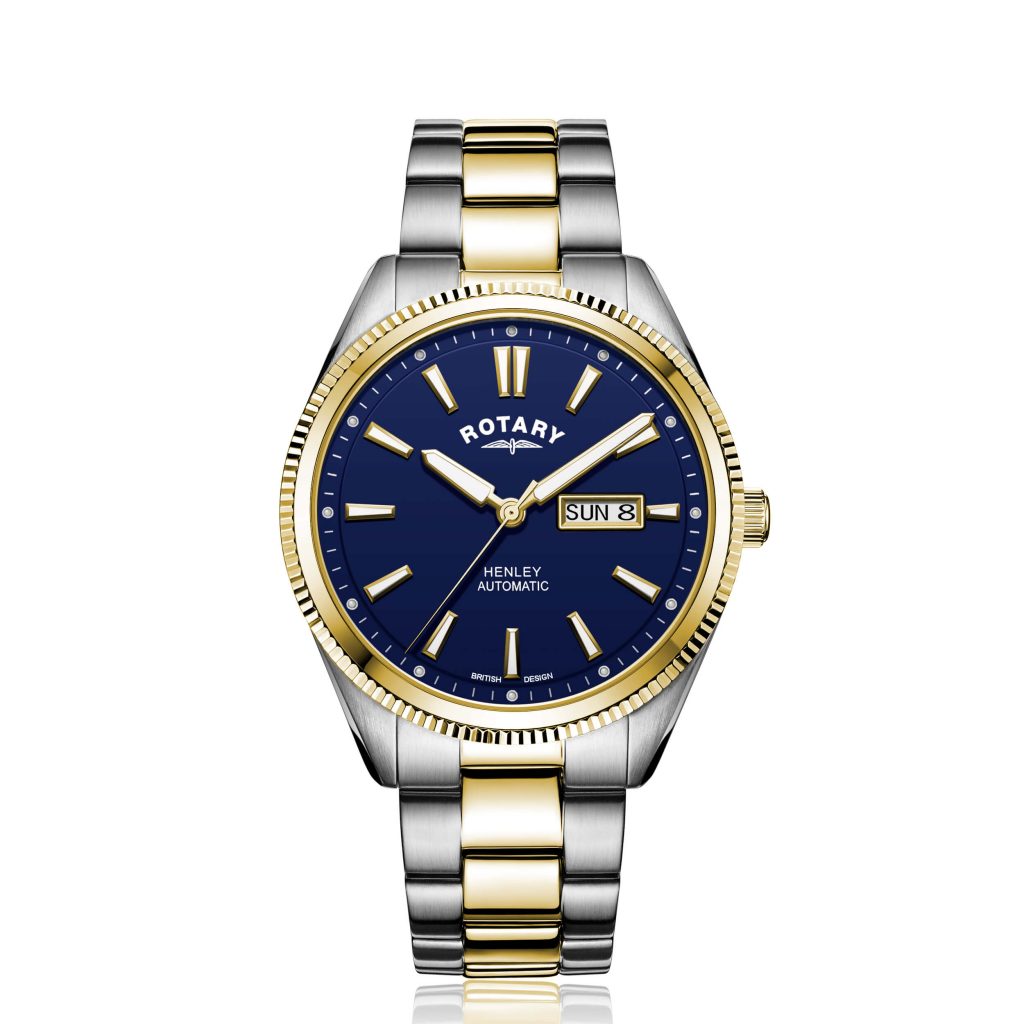 W: Rotary Henley Two Tone Gold PVD Automatic Watch.
BabyBjorn Bouncer Bliss
This fathers day gift a new father or expectant father the perfect bonding accompaniment for their new bundle of joy. BabyBjorn have the perfect gift, Bouncer Bliss (Mesh), ergonomic baby bouncer that gives your newborn the correct support. New Bouncer Bliss is a cosy place for your baby to play or rest whilst their father listens to a webnair, conference call or just wants some quality time with their new baby. When the baby kicks their legs or waves their arms, the baby bouncer rocks gently. No batteries needed! Can you imagine watching your child bond with their father all wrapped up in BabyBjorn Bouncer Bliss your heart will melt.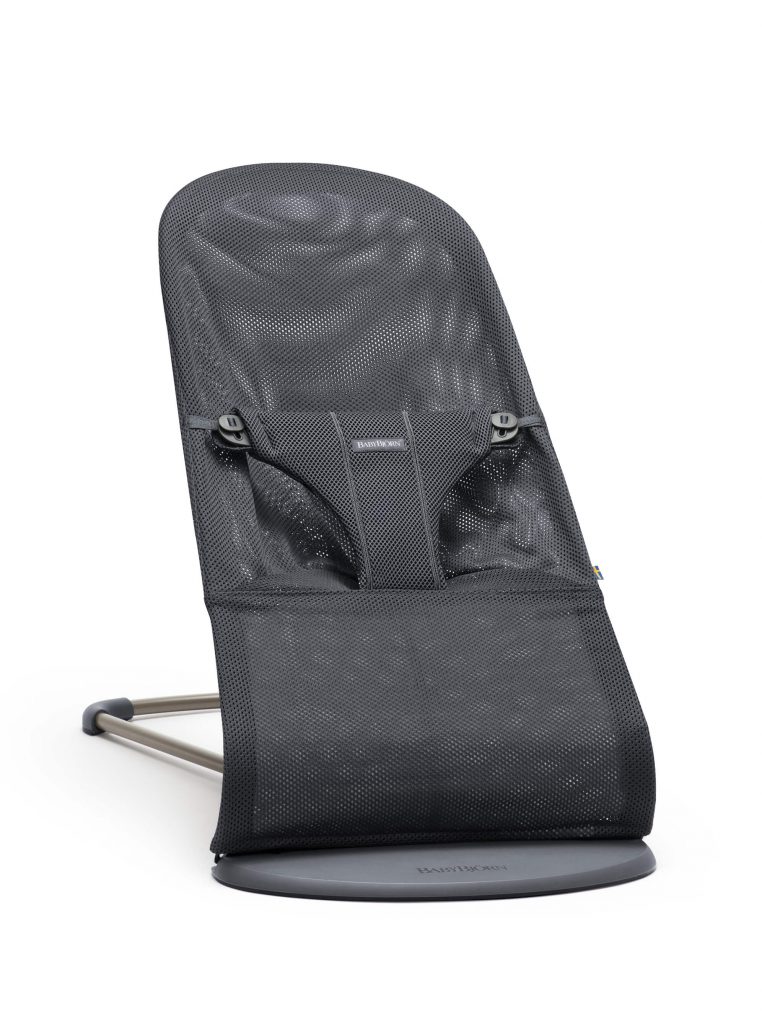 John Bell & Croyden
Treat your father like a King this Fathers Day and treat him to The Gruff Stuff range sold in store at John Bell & Croyden. Established in 1798 John Bell & Croyden has been luxury pharmacists to Her Majesty The Queen since 1958 and holds the Royal Warrant. Brought to you online, Their Wigmore Street store has introduced hundreds of globally sourced well-being and beauty products to the UK market over the last 220 years and they are passionate about putting health and well-being first.
The Gruff Stuff
This Fathers day surprise your father with a skincare range taking the industry by storm. The Gruff Stuff is a premium British, vegan skincare brand for men. The Gruff Stuff brings simplicity to into skincare, visible results and suitable for everyone. All our their ingredients are ethically and responsibly sourced. They use only packaging made of recycled plastics and paper, encouraging responsible disposal of both.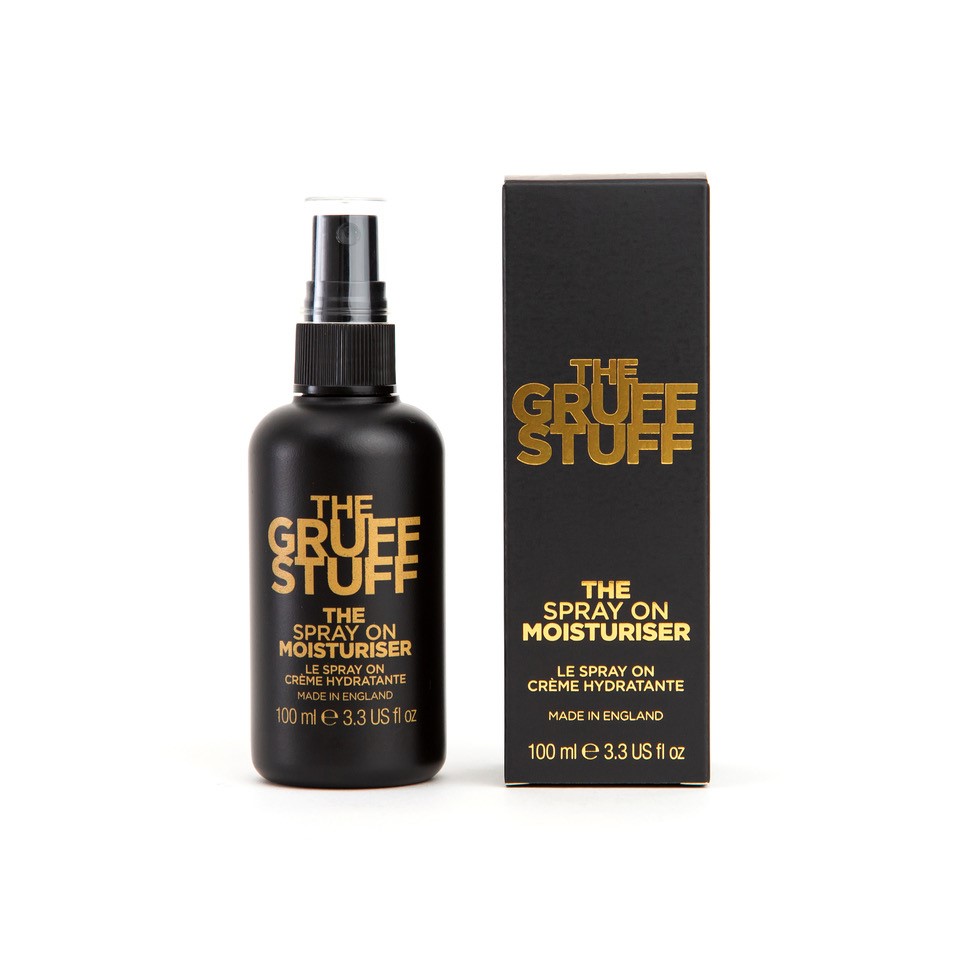 All products are dermatologically tested along with being formulated for sensitive skin types. The whole range is vegan and free from gluten, parabens and mineral oils. They do not test on animals.
The Spray on Body Lotion
This fast drying body lotion easy to apply packed with packed with vitamins, antioxidants vitamins A, C and E, Organic Aloe juice and Babassu Oil an anti-inflammatory properties. The spray on body lotion protects from signs of ageing and free radical damage. This rejuvenating extract stimulates production of collagen and hyaluronic acid to help you achieve a fresh, younger looking appearance. Scented with a refreshing blend of cedar wood and citrus fragrances. Your father will make this premium product a staple part of his skincare routine.
The Spray on Body Moisturiser
A deeply hydrating spray moisturiser that offers fast and easy application and a great experience every time it's used. Packed with vitamins, antioxidants vitamins A, C and E, Organic Aloe juice and witch hazel. It is intended for daily use and provides a targeted treatment that protects the skin while restoring the moisture barrier. It has been dermatologically tested and is suitable for sensitive skin. This moisturiser is perfect for soothing redness, stress and irritation.
The Eye Balm
This gentle eye balm offers targeted anti-ageing treatment for the orbital area. Its special formula is not greasy and contains a highly effective combination of liquorice and Persian tree extract, which both improve hydration, fade dark circles and reduce puffiness under the eyes. Powerful antioxidants and Matcha green tea extracts have strong detoxifying effects on the skin while improving blood circulation for faster regeneration and the prevention of premature ageing.
Geoff Stocker
This father's day shower your father with the finest of British designers Geoff Stocker. Geoff Stocker has emerged as one of the most creative and inspiring British luxury accessory designers this century. All designs are digitally printed onto a variety of silks. Satin for pocket squares, with its wonderful ability to capture perfect detail and for its lustrous feel. Twill for men's scarves and dressing gowns, as it's sumptuously traditional, mostly associated with neckties.
The Jester
This intricate design has echoes of the Harlequin from the Commedia Dell'Arte; digitally printed on 100% pure satin silk, hand-rolled hem, dry clean only and complete with presentation box.
Style Teal/Cream
W: The Jester.
Lunar
By bringing some summer colour to your pocket in winter this design impacts on the eye like the meteorites that once struck the moon. Digitally printed on 100% pure satin silk, hand-rolled hem, dry clean only and complete with presentation box.
W: Lunar.
Launer London
Treat your father to a Royal Warrant holder brand called Launer London, you can add personalisation with Dad's initials gold blocked onto the item of choice with delivery up to 14 working days.
Launer is a British legacy built on tradition and fine craftsmanship. Over 70 years of heritage, producing the very finest in understated luxury, employing time-honoured skills and traditions. Here are some of the hot picks from the Launer London men's accessories.
FOUR CREDIT CARD WALLET WITH COIN PURSE – TANGERINE / BONE WHITE
The practicality of a press stud coin purse is added to this model. The exterior is orange which is contrasted with a beige interior.
In spite of the addition of coin carriage, alongside space for four credit cards, Launer's design expertise creates a thin-folding wallet to sit neatly within your pocket.
Both exterior and interior are traditionally crafted from Launer's finest soft calf leather, providing a distinctive, lightweight velvety touch and suppleness.
Rolled gold plated corners and embossed initials are available as optional extras.
W: Four credit card leather wallet with coin purse.
EIGHT CREDIT CARD WALLET – EBONY BLACK / CHROME YELLOW
Launer adds a touch of sunshine to its iconic billfold wallet by crafting the interior in vibrant yellow.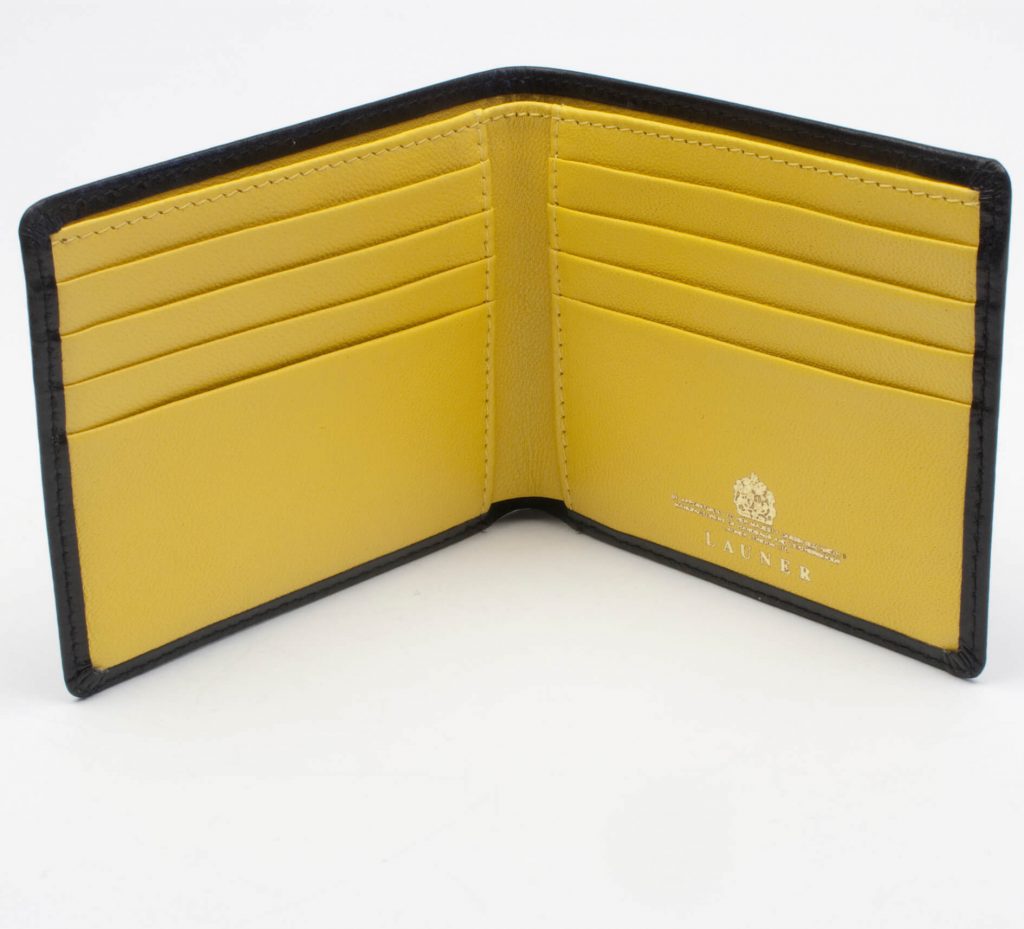 While comfortably carrying eight credit cards and offering two sections for notes, the wallet still folds thin in the pocket, offering convenience, style and craftsmanship in one perfect package.
Rolled gold plated corners and embossed initials are available as optional extras.
W: Eight credit card leather wallet.
EIGHT CREDIT CARD WALLET – EBONY BLACK / CHROME YELLOW
The body on this fine calf leather wallet is slightly extended to provide carriage for twelve credit cards, with a striking orange interior hidden behind a classic black exterior.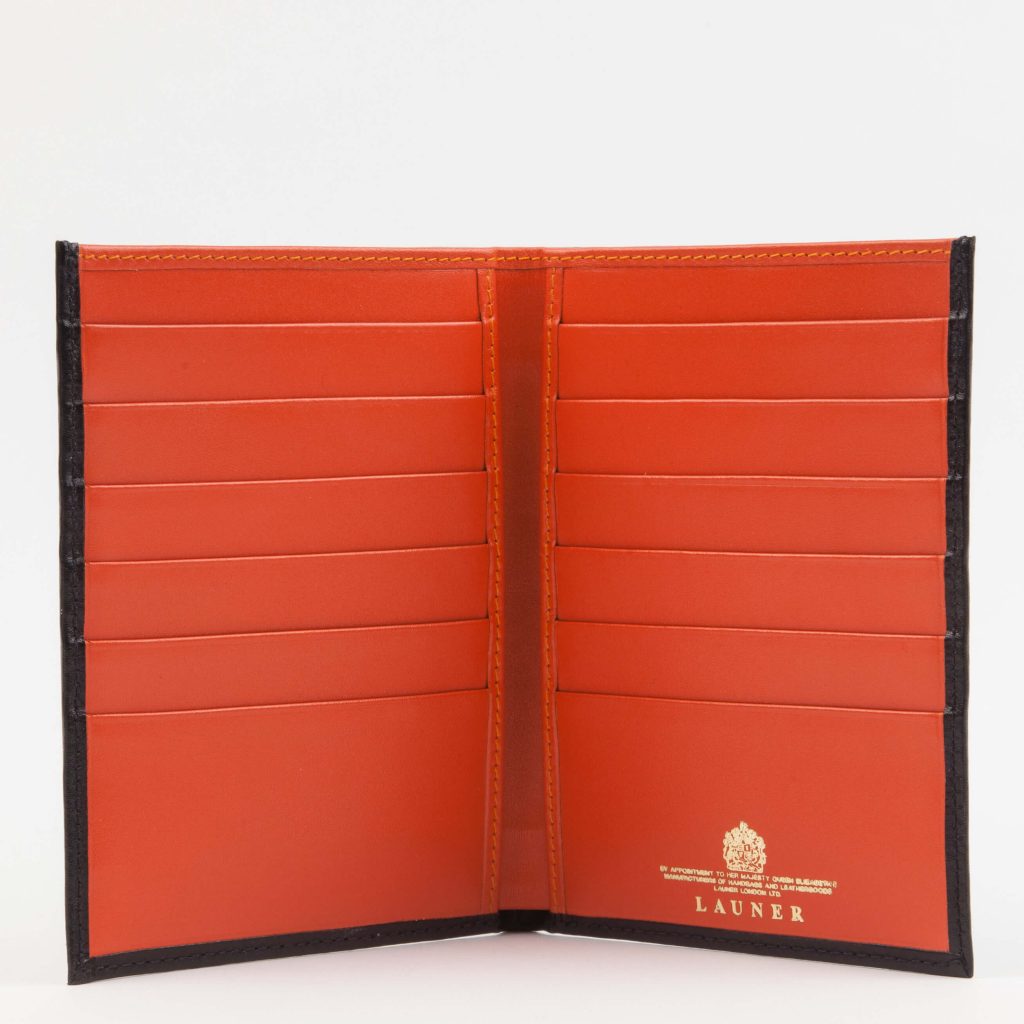 This increased capacity is achieved with no compromise to style. The wallet folds thin and exhibits all the hallmarks of Launer's famous turned-edge leatherwork.
W: Twelve Credit Card Leather Hip Wallet.
Nanogen
This father's day gift luxury hair from the Nanogen thickening and volumising range – after all great hair, is a great gift!
5-IN-1 Shampoo and Conditioner for Men (240 ml)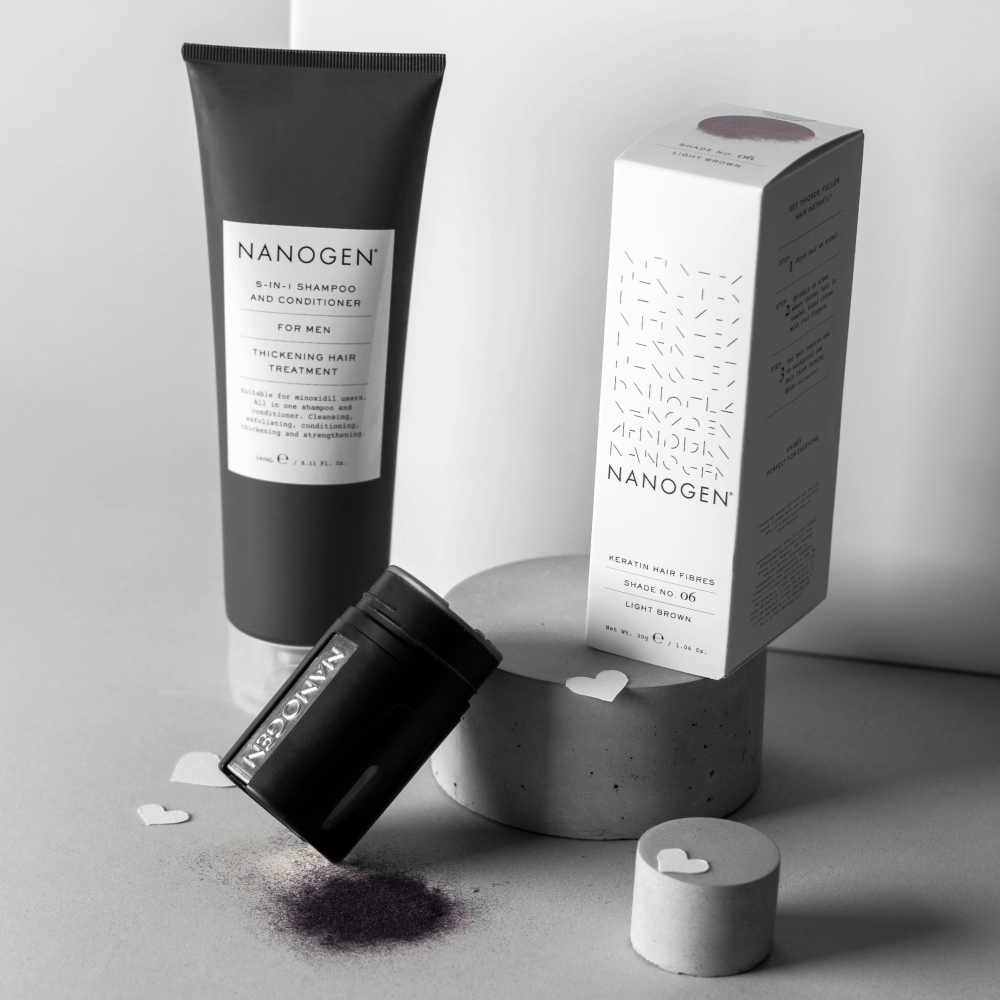 A combined thickening treatment shampoo and conditioner designed specifically for men. Nanogen's 5-IN-1 Shampoo & Conditioner takes a multi-targeted approach to hair thickening; 1. Cleanse, 2. Condition, 3. Strengthen, 4. Thicken and 5. Exfoliate your hair and scalp.
W: Shampoo and Conditioner for Men.
Root Boost Hair Thickening Spray (100ml)
A light-weight, fast-absorbing hair thickening spray that lifts each root and thickens every strand. The result? Thicker hair that looks freshly blown dry.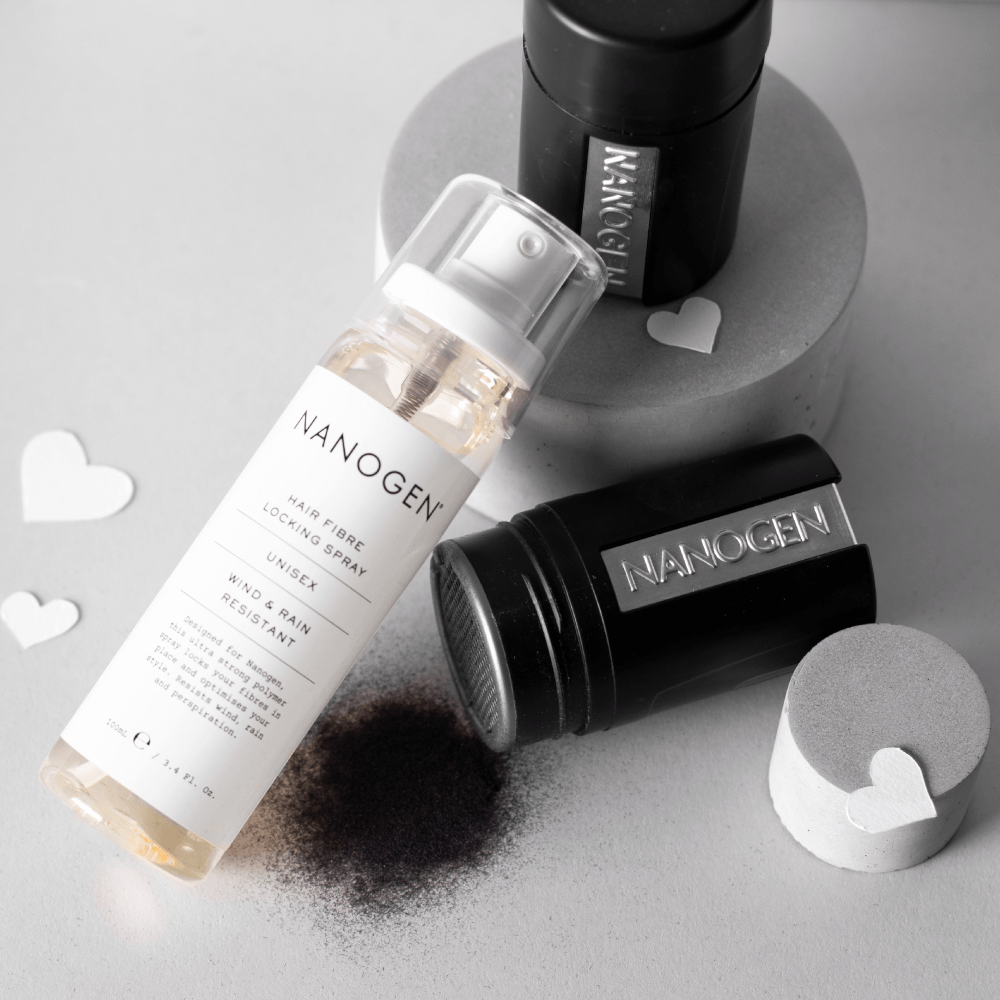 W: Root Boost Hair Thickening Spray.
Hair Hydrator, Unisex (100ml)
Hair drenching hyaluronic acid gel adds visible density to fine hair and provides the first step in your hair fibre application. Non-sticky and lightweight it leaves hair feeling supple, soft and moisturised after first use.
W: Nanogen.
Cranes Drinks
Cranes drinks offer the perfect cider gift box this father's day complete with a pint glass, your father will thank you. Cranes brew the finest cranberries alongside apples to deliver this refreshingly crisp cider. Cranes Cider provide a fruity variety, they produce three delicious flavours; Blueberries & Apples, Cranberries & Limes and Raspberries & Pomegranates.
At Cranes they handcraft a refreshingly natural fruit cider in Cambridge. Cranes cider contains 30% fewer calories than brand leaders because they utilise the natural sweetness of the super-fruits they use, cranes are vegan and gluten-free
W: Cranes Drinks.
Natural Barber Co
Gift your father a hair care product that cares. Natural Barber Co started with a problem the founder said; "it seemed that no matter what hair styling product I used when I would start to sweat my eyes would begin to sting." Natural Barber Co mission was to create products which are natural and actually work.
Zeus Pomade
Medium Hold-Shiny
Use for Pompadours, side-parts, slick backs and thick hair control
Finish Natural shine, not greasy
Suited to Normal to thick hair, all hair lengths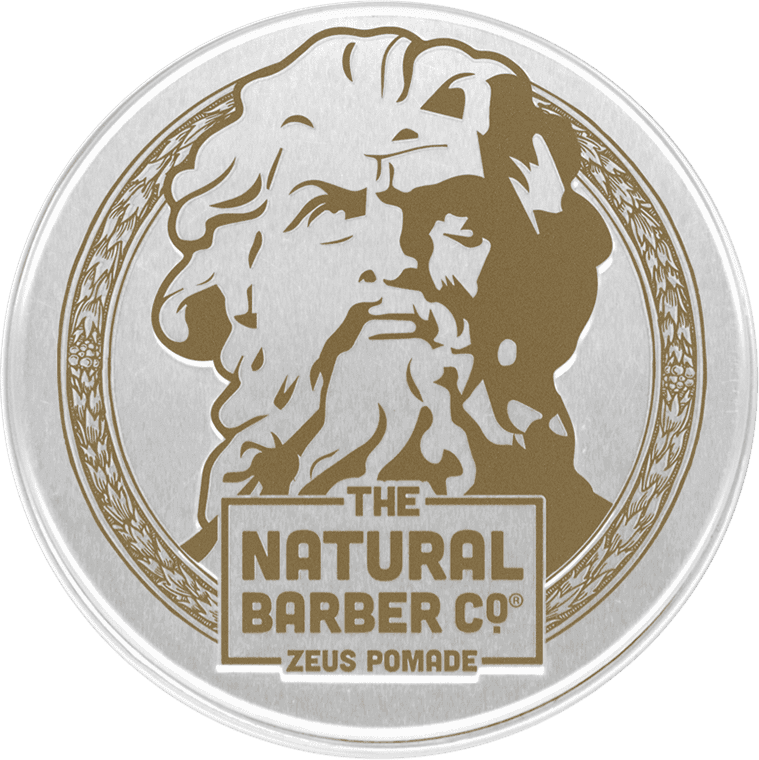 Hades Mattes Paste
Light Hold- Matte Finish
Use Adding texture, thickness and lightweight control
Finish Natural no product look, soft matte finish
Suited to All hair types and lengths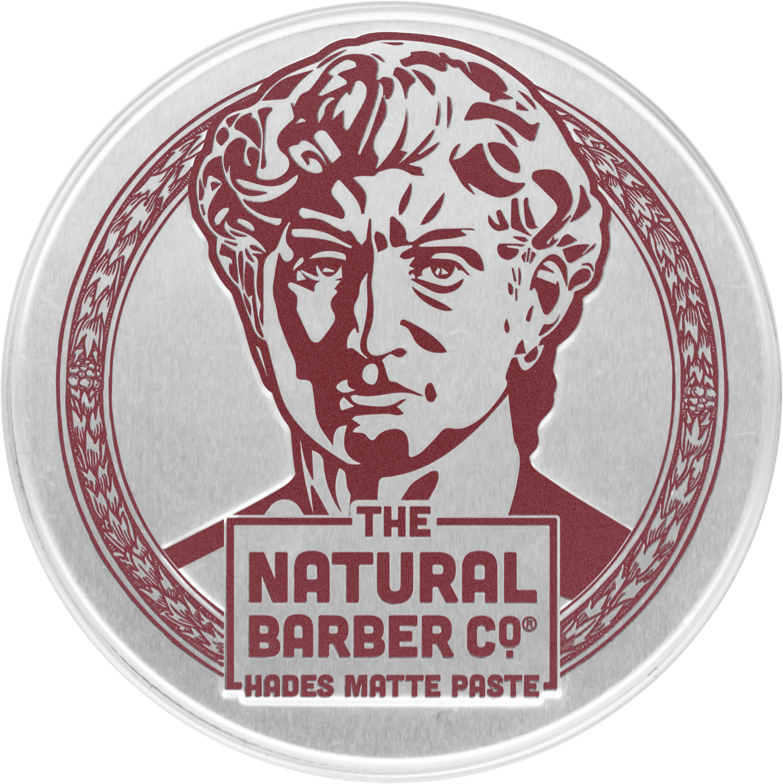 Oh Mumma
Let Oh Mumma make your father smile this father's day, with a limited edition father's day box, Oh Pappa. Oh Mumma has partnered with brands such as Camden Town Brewery (of course there's beer in it!), Weleda, Norse, Spacemasks and more to create our first box for the guys.​ The box is fantastic value for money.​ They have even included a Father's Day card!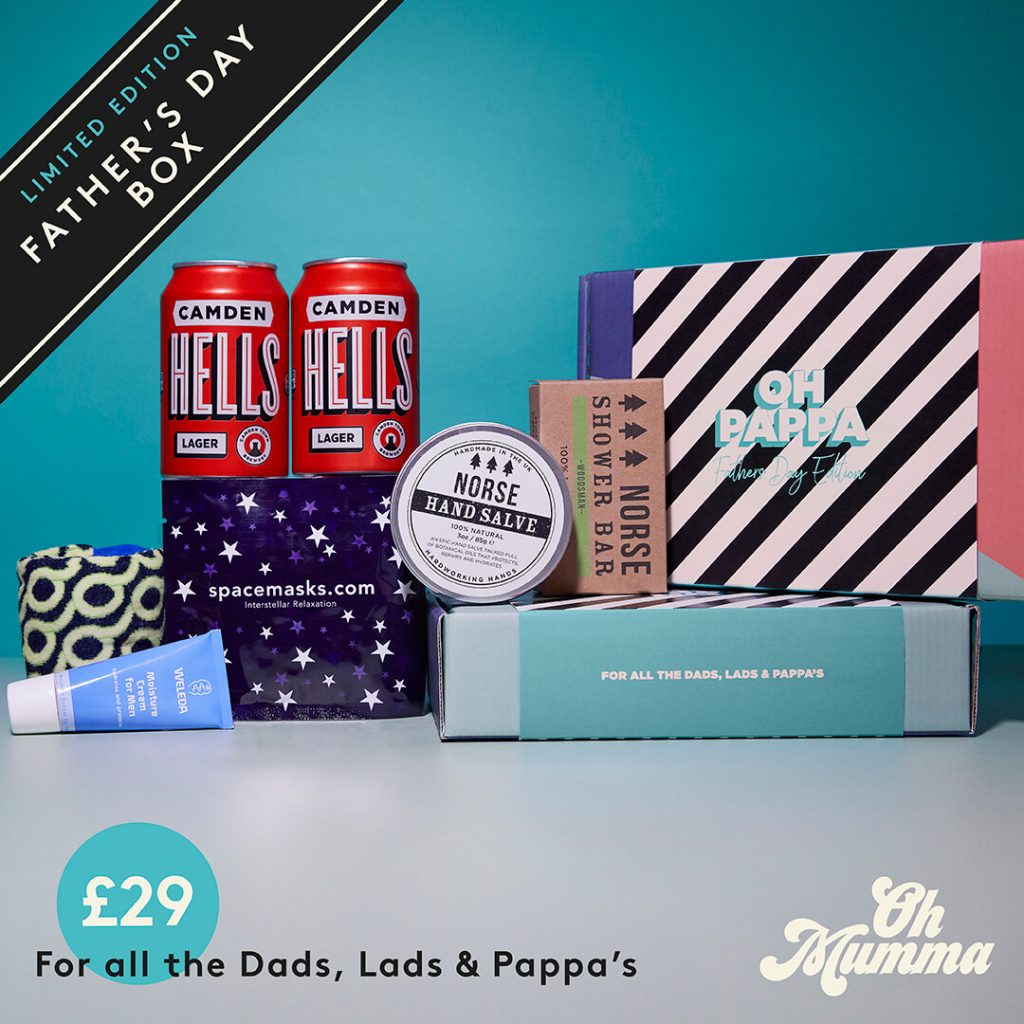 What's inside each box?
W: Oh Pappa- Limited Edition Father's Day Box.
Oh Mumma story – launched November 2019 and their customers can't get enough. Oh Mumma is a luxe subscription box for the modern mum and her babe.​ Each box contains 5-7 products which have been tried, tested and recommended by mums. They have worked with some much known and loved brands such as Benefit, Cowshed, Pai and Philip Kingsley but as a new small business, it's really important to them to support ​like-minded brands such as Made by Coopers, Doodle & Doddle and UpCircle. ​Oh Mumma is giving back 1% of all profits are donated to the PANDAS Foundation who support families experiencing pre and post-natal mental health illness. ​
W: Oh Mumma.