A mother is the most precious person in our lives, they are worth more weight than gold! Maybe you have more than one 'mum' to buy for, and want to treat your step-parent, grandmother, career or a 1st-time mum friend. I have put together the ultimate gift guide to show those precious mums in our life that they are very special.
Holistic Silk
Luxury products crafted with love. Imagine on Valentine's Day receiving the most beautifully packaged gift of pure Mulberry Silk. Holistic Silk was created by the founder Joanna Weakley 'as the perfect remedy to the stress of modern life'. Give the gift of wellness showing your loved one that they deserve nothing but the best.
Pure Mulberry Silk is one of the beauty industry's best-kept secrets. Compared to Cotton, Mulberry Silk is renowned for reducing skin and hair damage by up to 80% and is recommended by beauty experts and by hairstylists, making Holistic Silk the most respected wellness brands of the era.
The World's Best Sleep Masks
Sleep is the perfect aid to your beauty regime. Holistic sleep masks offer an award-winning design delivering deep and restorative sleep. Holistic Silk is lightweight, luxurious and made to last with a unique no-padded design to give a perfect, light-blocking fit. Holistic Silk has produced the most luxurious eye mask, which will leave the special one in your life feeling like that a treasured diamond. Pure Mulberry Silk Eye Mask feature silk on both sides, naturally non-absorbent, the silk lining actively helps prevent night-time facial creasing and dehydration, making it perfect for sensitive and maturing skin. These beautiful masks are perfect to use when sun-seeking, allowing your loved one to experience pure silk wherever they are in the world.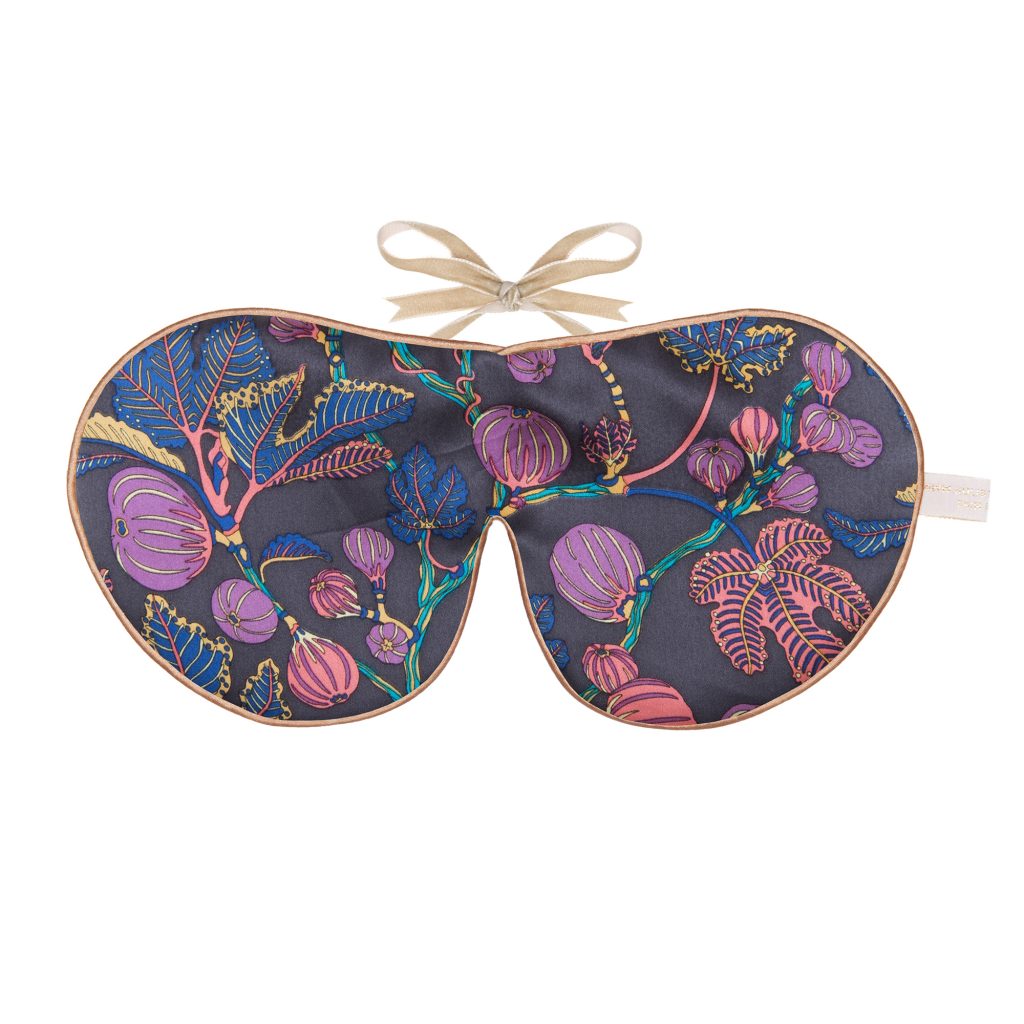 Pure Mulberry Silk Hair Turban
I love turbans the ultimate luxury headpiece, Holistic Silk has created a 100% 22 momme Mulberry Silk Turban that is as beautiful and luxurious as it looks. Expertly designed and constructed so that Mulberry Silk sits against your hair protecting your stresses like sleeping beauty. Some of the benefits are; this beautiful Turban stays in place as you sleep, less frizz, less split ends, and protects straightening and styling treatments and it's super stylish and easy to wear. Stocked at Harvey Nichols, Harrods, and Cult Beauty and stores worldwide, putting Holistic Silk as one of the most trusted luxury wellness beauty brands.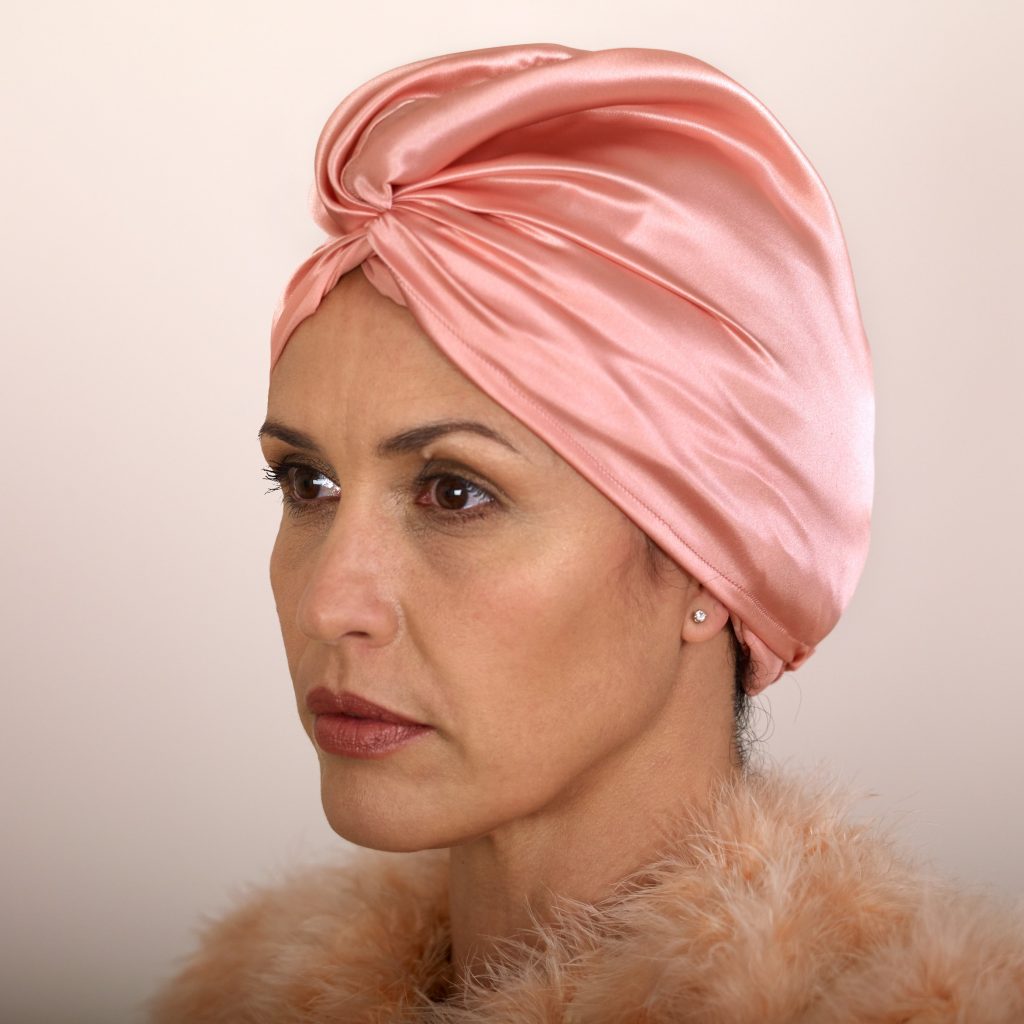 W: Holistic Silk.
Red Letter Days
Make memories to last a lifetime! make your mother melt this Mother's day. There is nothing better than afternoon tea, even more, special to experience it with someone you love. Red Letter Days offer the best solution to create the most memorable experience that special person in your life will never forget.
Champagne Afternoon Tea for Two at the Park Room at 5* Grosvenor House Hotel
If you are looking for the ultimate luxurious afternoon tea experience in the heart of Mayfair, Grosvenor House offers 5* service, delicious food and a relaxed atmosphere. Served in the Park Room, with the most beautiful extravagant furnishings, luxury at its finest, the afternoon experience is extra special, scrumptious finger sandwiches (with filings that include smoked oakham chicken with tarragon and crème fraiche and cucumber with garden mint butter), a selection of open sandwiches, plain and raisin buttermilk scones (with preserves and Devonshire clotted cream), an array of pastries and home-baked cakes. The selection of teas traditional and exotic whilst sipping on a glass of Champagne each, your mother will thank you.
W: Champagne Afternoon Tea for Two at the Park Room at 5* Grosvenor House Hotel.
Best Mothers Day Tech Gifts
Tell your mum how much you care with these thoughtful tech-related gifts. Does your mother like listening to music, is your mother the sporty type, is your mother planning her summer break. Let me share with you some of the best tech gifts that your mother will not be able to resist. I have tested them all and they are music to my ears.
Edifier headphones
The Edifier (TWS5) are premium, true wireless ear-buds designed to deliver a high-level acoustics performance from its ergonomic shape. Equipped with a chipset that makes a Bluetooth connection consume less power compared to other true wireless products. These premium ear-buds offer 32 hours of playback, 8 hours of playback, and another 24 hours available with the magnetic charging case.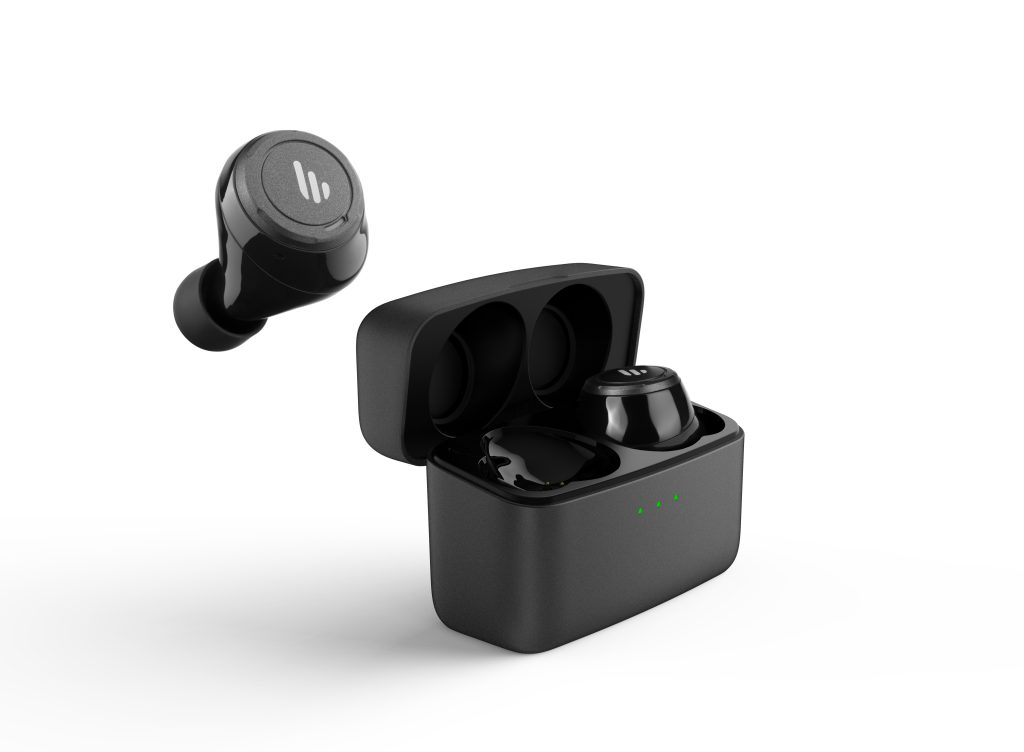 Urbanista Athens
These true wireless sports headphones launched at the end of last year and are designed to give you total freedom, no matter what your sport. They are ultra-rugged, exude durability and have all the features you need to keep you going through your workouts.
Athens, that was aptly named after the city that hosted the very first Olympic Games, boasts features of far pricier sports headphones. Athens offers an amazing 8 hours playtime with a total of 32 hours playtime, with an additional three charges from the small and sleek carry case.
They are completely waterproof with an IP67 rating so it doesn't matter your sport – swim, ski, surf, shower or sweat all you like and these headphones will stand up to the test. They are smart too, featuring touch controls and connect to your voice assistant.
W: Urbanista Athens.
Urbanista Sydney
Sydney is a portable pocket-sized wireless speaker perfect for when you are travelling or on the beach. Please don't let the size of the speaker fool you the sound is incredible and it packs punch. The speaker has 5 hours playtime and is IPX5 water-resistant rated. The Sydney comes in 4 vibrant shades and is very easy to carry in your hand or slip into your bag. You can pair two speakers together for a stereo sound experience like no other. Your mother will be happy she can hear her favourite tunes whilst relaxing at home or when watching the sun go down on a holiday of a lifetime.
W: Urbanista Sydney.
CLCKR
The world has changed, some mothers are also known as influencers content creators they regularly do vlogs and blogs on fashion and lifestyle. Treat those fabulous mothers to a slimmer and smarter brand of accessories for people that fully embrace the consumption and creation of content. CLCKR offer functional phone grips and cases that enable a firmer hold and multiple viewing positions due to its unique design.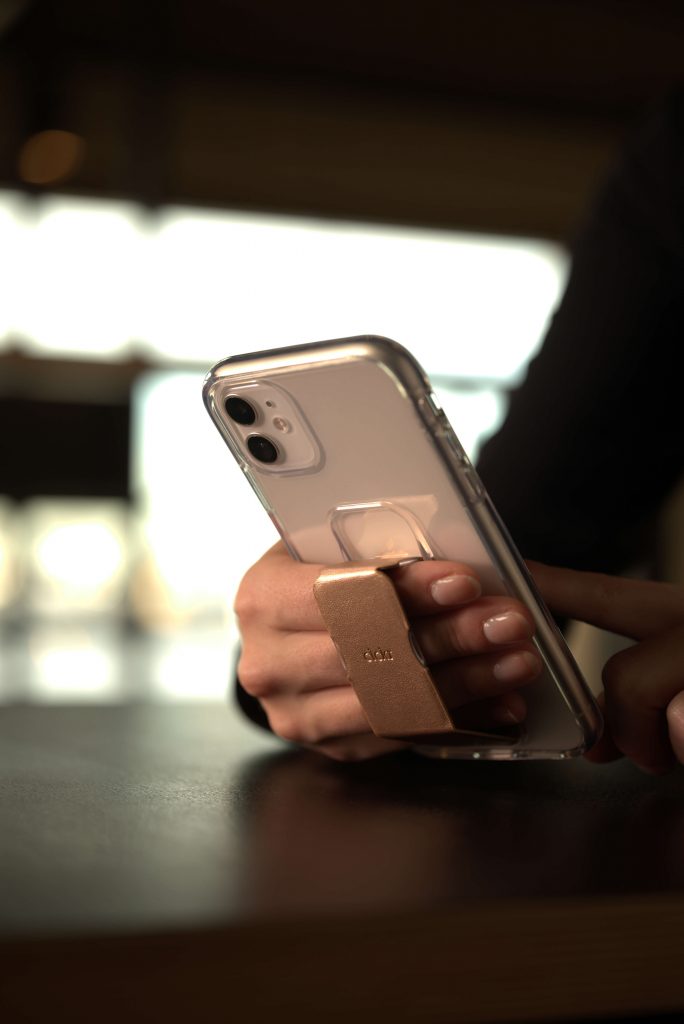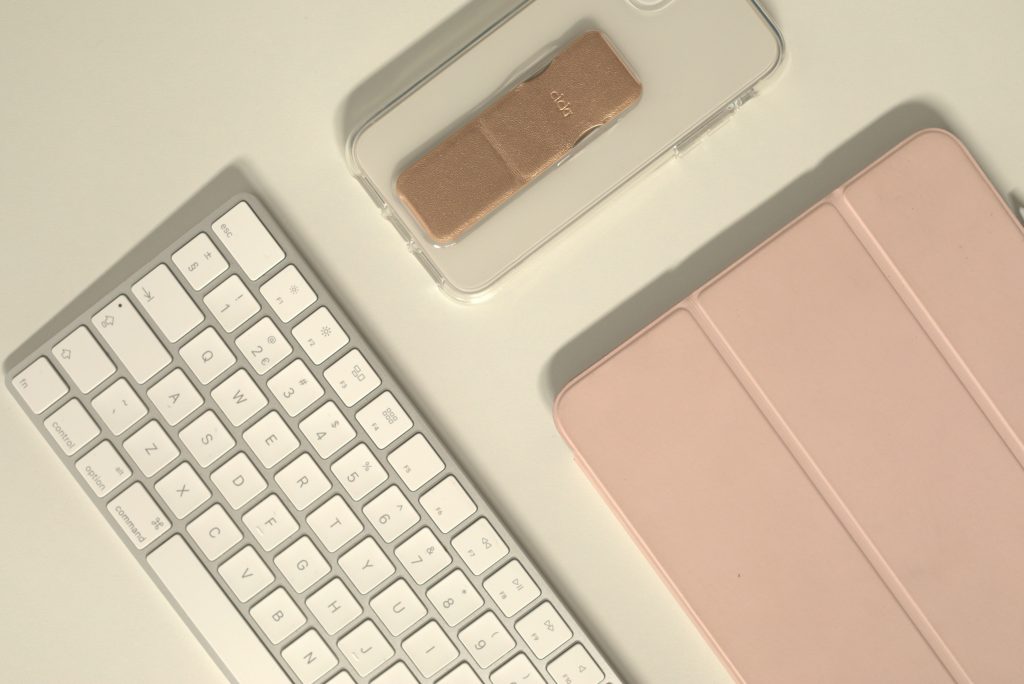 W: CLCKR
Primrose Hall Peonies
I call my mother a flower and gifting your mother flowers is such a beautiful gift. I adore Peonies they are such beautiful flowers luxurious elegance and the scent simply adorable. Plant a peony in the garden and watch it grow for decades blooming more and more each year. They make wonderful gifts as they are relatively low maintenance and have such longevity in the garden growing happily for years in a sunny spot blooming each spring and filling the garden with scent and joy. Their peony plants are sold at flowering maturity meaning they will bloom the very first season they are planted. They are also grown in 100 % peat-free compost making them environmentally friendly and very sustainable, as they are pest-free so need for any pesticides.
Primrose Hall Peonies is an RHS gold award-winning British nursery. They hold the National Collection for Intersectional peonies and stock the largest selection of rare and extremely collectible peonies for sale in the UK. Their peonies are sold at flowering maturity, which means they are at least 5 years old; this ensures a more established plant, which will bloom every season once planted in your garden.
W: Primerose Hall Peonies Shop | Primerose Hall Peonies
Ambiance London
Your mother is a goddess so treat her to the ultimate fine fragrance, unlike any others you've experienced before.
On mothers day treat your mother to a beauty shortlist award-winning niche perfumery.Produced by hand in limited quantities in France, Ancienne Ambiance Luxury Fragrances stay true to the origins of niche perfumery-using the finest ingredients. Their niche perfume collection has something to suit everyone, signature scents for day or night. I am simply in love with Ancienne Ambiance brand, all of their fragrances smell like heaven. The perfume comes perfectly presented in a signature handcrafted luxury gift box, which is made in the UK.
Ancienne Ambiance has the perfect luxurious mother's day Fragrance Discovery Box which will enable you to experience the most stunning fragrances. Ideal fragrance on the move, for perfume layering exploring new scents and finding a signature scent favourite. Each 15ml chic roll-on bottle is the ideal pocket perfume or handbag perfume, your mother will thank you.
Fragrance Discovery Set
Colonia Four IV Eau de Toilette: (Best Perfume Winter 2016)
Uplifting citrus notes, with a hint of lavender and neroli – a revitalising when you need a little lift.
Colonia VI Eau de Toilette: A sweet and unique fragrance to propel your spirits and make you feel good.
Colonia VII Eau de Toilette: Fruity fresh ensuring a Summery mood whatever the weather.
Colonia VIII Eau de Parfum (Best Perfume Winner 2017) An uplifting sweet Fig blend. Ideal to take you through spring into summer and on warm winter days.
Colonia IX Eau de Parfum Sumptuous and exotic – this cedar and sandalwood blend is pure glam.
Ancienne Ambiance has glorious luxury gift ideas for that special someone, from skincare to perfumes, home fragrance and luxury-scented candles.
W: Fragrance Discovery Set | Ambience London
Nanogen
This Mother's Day treat your mother to a beautiful beauty product to help your mother look and feel younger. Nanogen a luxury hair thickening range that includes Nanogen 7-IN-1 Shampoo containing our unique Hair Growth Factor complex, Nanogen Thickening Treatment Conditioner for Women, a Nanogen Root Boost Hair Thickening Spray and Nanogen Keratin Hair Fibres, Nanogen Keratin Hair Fibres they bulk hair and conceal any areas of hair thinning or scalp – all giving hair volume which is the perfect confidence boost this Mother's Day!
Nanogen 7-IN-1 Shampoo for Women Thickening Hair Treatment. The powerful formula provides a multi-targeted approach to hair thickening. The invigorating sensation you feel. Hydrating and detoxifying ingredients will ensure your scalp is in optimal condition to encourage healthy hair growth. 240ml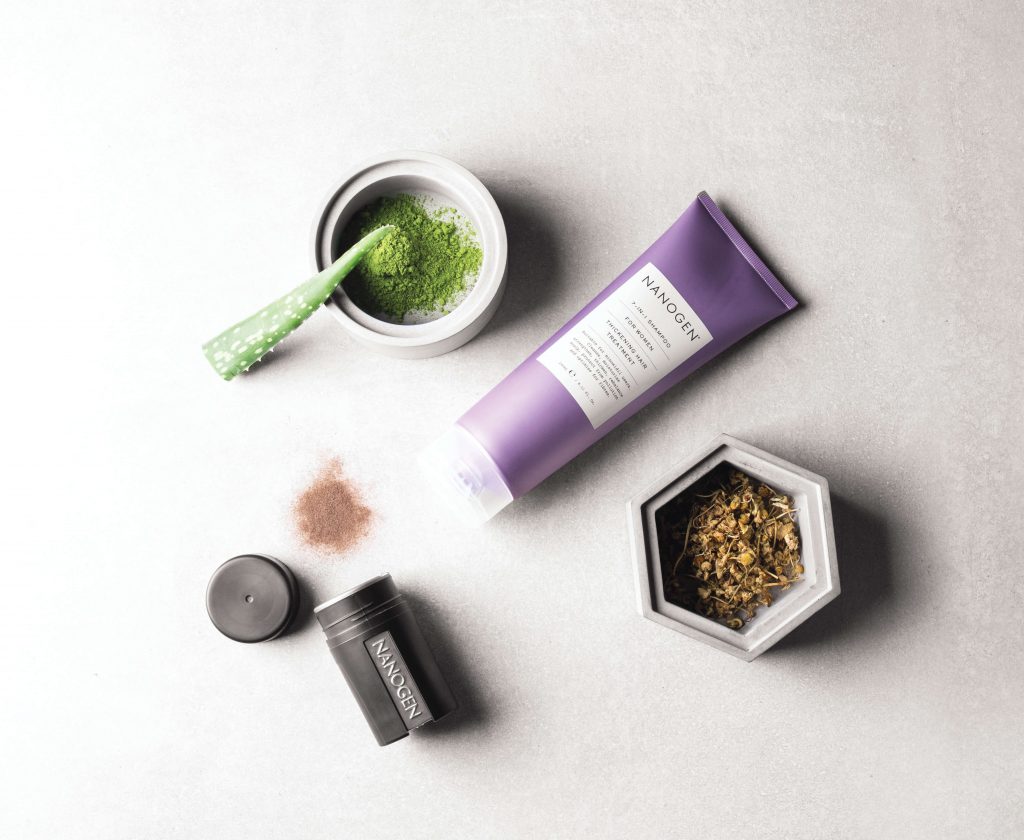 Nanogen Conditioner for Women Thickening Hair Treatment. Scientifically formulated with hyaluronic acid which intensely hydrates the hair and scalp, leaving you with weightless, shiny, volumised hair. 240ml
Nanogen Root Boost Hair Thickening Spray. A weightless, fast-absorbing hair thickening spray that lifts each root and thickens every strand. For maximum results blow-dry to activate more thickening proteins. 100ml
Nanogen Keratin Hair Fibres. World-famous Nanogen Keratin Hair Fibres are the perfect way for everyone to add volume and thickness to fine or thinning hair. Fibres are super easy to apply – just shake, sprinkle and pat, they bulk hair and conceal any areas of hair thinning or scalp showing through in seconds. Discover which of the 10 shades.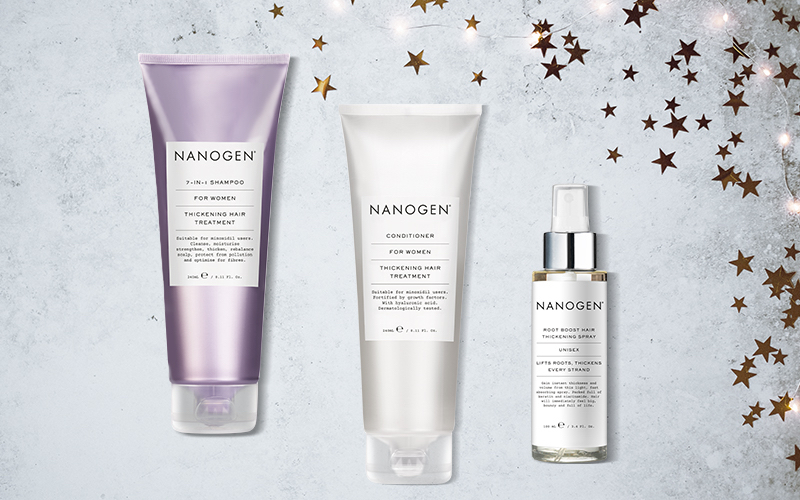 W: Nanogen on Boots | Nanogen
LetsGetChecked
Give the gift of health to your mother this Mother's day. At-home testing for a healthier you. Convenient, confidential and accurate health testing with online results in a matter of days. LetsGetChecked offer the worlds' only personal health testing service designed around you. LetsGetChecked have developed health tests for women's health and wellness some of the checks include, Cortisol, Thyroid, Cholesterol, Liver, Kidney, Colon, Celiac, Lyme, Vitamin D, Vitamin B12, Iron, Diabetes, Omega and Folate.
LetsGetChecked have a range of tests to cover your health needs. Order with next day delivery. Activate your test and collect your sample in the morning. Once your sample arrives in the laboratory, confidential results will be available from your secure online account within 2 to 5 days.
I have used LetsGetChecked as part of my Women wellness journey; this was a fantastic home testing option, which has catered for my busy and modern lifestyle. This is a wonderful gift for your mother to show her how much she means to you.
Use code 'Rene20' which will give you 20% off a purchase.
The Royal Exchange
Give the gift of luxury The Royal Exchange is a luxury shopping and dining destination offering a wonderful selection of bespoke and unique gifts for the most precious person in your life. Spoilt for choice Fortum & Mason, Halycon Days, Bamford Grooming Department, Tiffany's & Co. Mulberry, Tom Davies, Sage Brown, Penhaligon's and Aspinal of London.
To make your mother smile treat them to some of the finest jewellery and trinket boxes at Halcyon Days, including its 46th edition of the Mother's Day enamel box, or Bamford's new sustainable skincare collection, Jo Malone's new limited edition Lavenderland or 20% off all Sage Brown's sophisticated handbags. Give her a gift she'll cherish forever with Tiffany & Co's bespoke Mother's Day collection of jewellery or spoil her with some of Mulberry's gorgeously crafted jewellery and handbags.
Aspinal of London will also be offering customers a complimentary bouquet of Bloom & Wild letterbox flowers with all purchases over £150, exclusively at The Royal Exchange, Fortum & Mason will be offering its exclusive 'The Very Important Parent Package' including Champagne and truffles, a gift card for a Rosé Champagne Afternoon Tea and Tea Tasting Experience for two at Fortum's at The Royal Exchange, with an additional bouquet of flowers to surprise her at the table. Mums are the most precious people in our lives and deserve the very best. The Royal Exchange will offer the perfect solution to a momentous day to celebrate your mother's life.