Let's not let this lockdown stop the Christmas cheer. This year has been un-precedented but there is hope of a better day ahead. I have put together a Christmas guide round up showing a selection of gifts from wellbeing, beauty, food and drinks, lifestyle, collector items and luxurious toys. These gifts are perfect to thank your friends and family for all the emotional support this year and to show them how much they mean to you, we've got Christmas sorted…now grab a glass or cuppa sit back and relax and get stuck in to the Christmas gift guide 2020.
Wellbeing
Olverum Restful Sleep Pillow Mist
Give the gift of tranquillity and peace this Christmas. The restful sleep pillow mist is a unique new formulation, which helps you get more out of the day by getting more out of the night. Olverum restful sleep pillow mist works to support and enhance each stage of you natural nighttime sleep. The Olverum Restful Sleep Pillow Mist has helped me to relax throughout this season your loved ones will thank you for such a thoughtful and luxurious gift.
OLVERUM Restful Sleep Pillow Mist is a unique treatment designed not only to help you get to sleep more easily, but to improve the quality of your sleep, essential for maintaining firmer, healthier skin and a radiant complexion. Scientifically formulated to work in harmony with your natural nightly sleep cycle, the exactingly balanced luxurious fragrance development of its key ingredients supports and enhances each of the four key stages of sleep. Just two spritzes applied to linens can ease you into a trouble-free slumber, enhance the health benefits of deep sleep, and boost your daytime energy levels.
W: Olverum Restful Sleep Pillow Mist.
Ancienne Ambiance
This Christmas illuminate and make your home cosy with the luxurious brand Ancienne Ambiance, your loved ones will thank you. Ancienne Ambiance can help you put together the perfect gift, you will be spoilt for choice; luxury candles, fragrances, luxurious beauty products and accessories leaving you feeling like a goddess.
Ancienne Ambiance candles take you on a sensory journey like no other with the most beautiful luxurious packaging. Full of fragrance, which lasts for a long time, each Ancienne Ambiance Luxury candle is hand-poured in the UK using traditional techniques, special slow-burning wax blend and lead-free wick. 60-65 hours of burn time included. Discover and explore award-winning luxury scented candles as recommended by Vogue, Elle, Marie Claire, Glamour, Spa Secrets, Positive Luxury and Sheerluxe to name a few.
Romana Amber Scented Candle
A dry and soft aromatic, this fragrance has natural amber tones with powerful diffusive character. Ambergris resin was favoured by Roman Emperors and was considered rare and costly, found cast upon the seashore. The trade of fragrance created an incredible frenzy in Rome, and the Romans used it with indulgence. Rome became the centre for perfumers who supplied the entire society including senators and mayors, with divine blends of amber scents.
W: Romana Amber Scented Candle.
Goddess Beauty Oil (for face, body and hair)
A multi-purpose argan beauty oil, Face oil, cleansing oil, hand/body oil, lotion booster, split-ends soother, fragrance primer or makeup highlighter. Premium beauty oil, Goddess Beauty Oil works at improving skin vitality and elasticity, to keep skin beautifully moisturised and looking its best. Oil is your friend, not your foe: our skin produces oil to protect and keep it supple.
Goddess Canvas Pouch
These versatile canvas pouches make a fantastic anytime clutch and are perfect makeup bags or cosmetics bags for Goddess essentials. Canvas pouches make a fantastic anytime clutch and are ideal for carrying your handbag essentials. These versatile pouches are also great for storing makeup essentials and are really useful when travelling – the perfect travel pouch to keep your passport and travel documents safe and snug!
This is Silk
This Christmas give the gift of award wining silk by 'This is Silk'. Silk is a luxury fabric with incredible benefits for skin and hair. This is Silk was founded in 2017 to bring people the benefits of Silk.
Silk Pillowcases
Voted 'Best Buy' in the Independent and frequently praised for their unrivalled quality. Sleeping on cotton accelerates the ageing process. Sleeping on Silk delays it. The pillowcases are all machine-washable on a delicates' cycle using a detergent suitable for Silk. Sleeping on a 'This is Silk' pillow is like sleeping on a little touch of heaven pure bliss.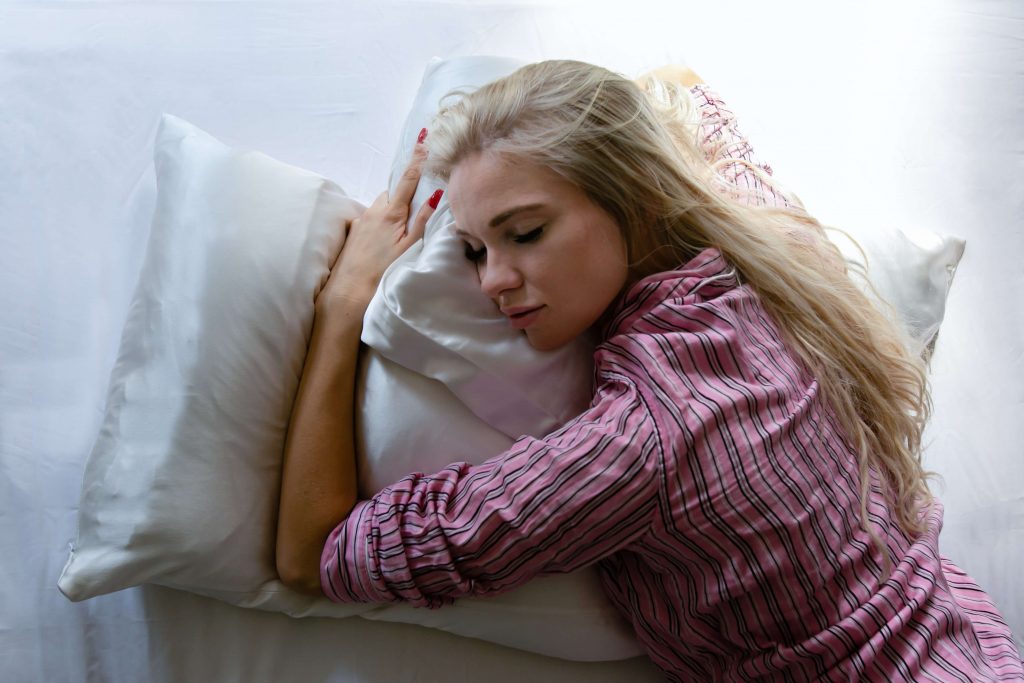 W: Silk Pillowcases.
Hair Wraps
Do you want frizz-free and glossy hair after an eight-hour sleep then trust a silk hair wrap this will forever change the look and condition of your hair. I tried a silk hair wrap and no longer have bad hair days.
Pure Silk Satin Face Masks
Who would have thought in 2020 we would be wearing masks! My first choice is 'this is silk' pure Mulberry Silk Face Masks with a filter pocket. These luxurious masks are made of pure 22 momme Silk Charmeuse, ensuring both comfort and breathability. Silk is the easiest and most comfortable to wear against the mouth and nose. It will also prevent irritation and breakouts, due to Silk's incredible, natural qualities.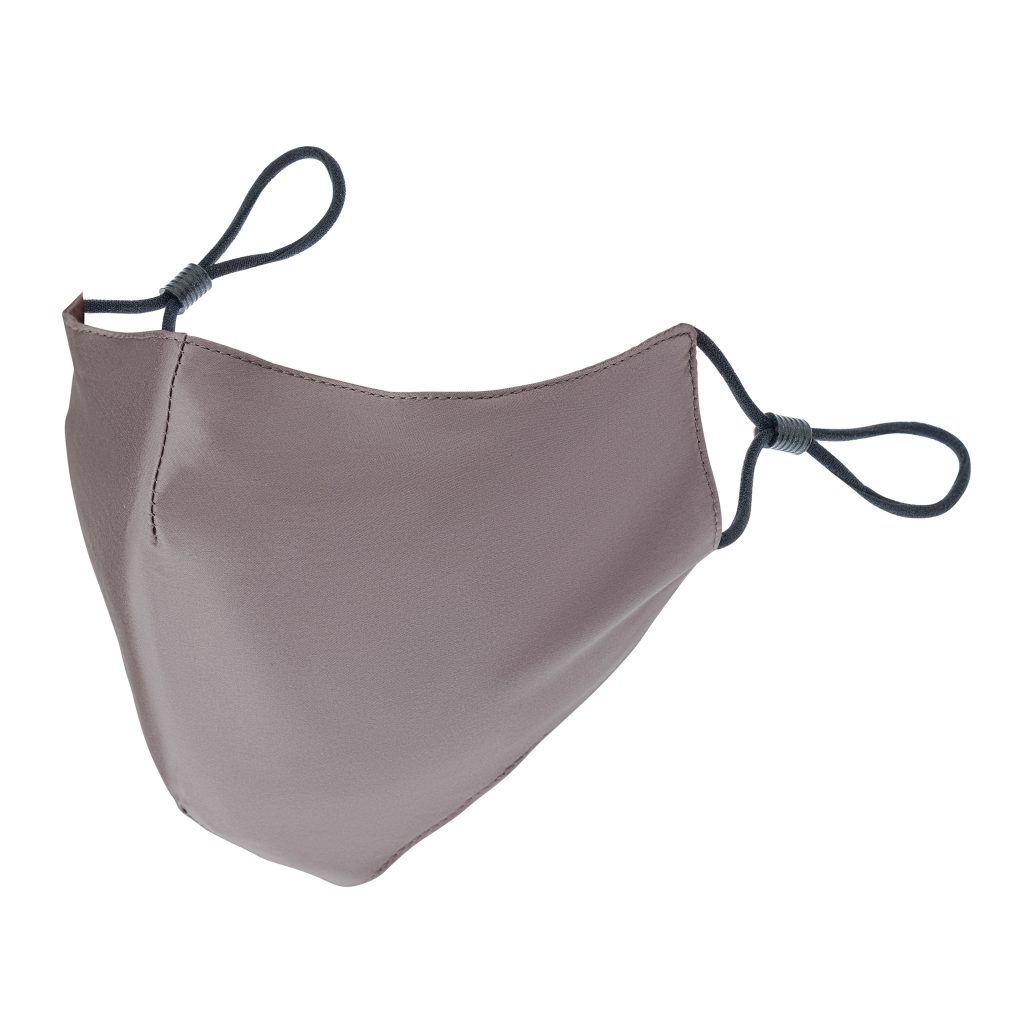 W: Pure Silk Satin Face Masks.
W: This is Silk.
Serenity Box Co.
UK's leading CBD subscription box has released its Him and Her Christmas Serenity Boxes. These luxurious specially curated boxes filled with premium CBD wellness products are perfect for the current climate especially as we move in the winter months. Serenity boxes are the gift of rest and relaxation. Just what you loved ones need as a pick me up, after such an uncertain year. The moment you open the box you will instantly be taken on a wellbeing journey. The boxes can be delivered direct to your family and friends, so if we don't get to see our loved ones this season they will still feel connected and cherished.
Serenity Box Co's Serenity for Him Box
From topical to edibles, it's a great way to introduce CBD products to friends or family as a gift this Christmas, all handpicked by Serenity Box's team.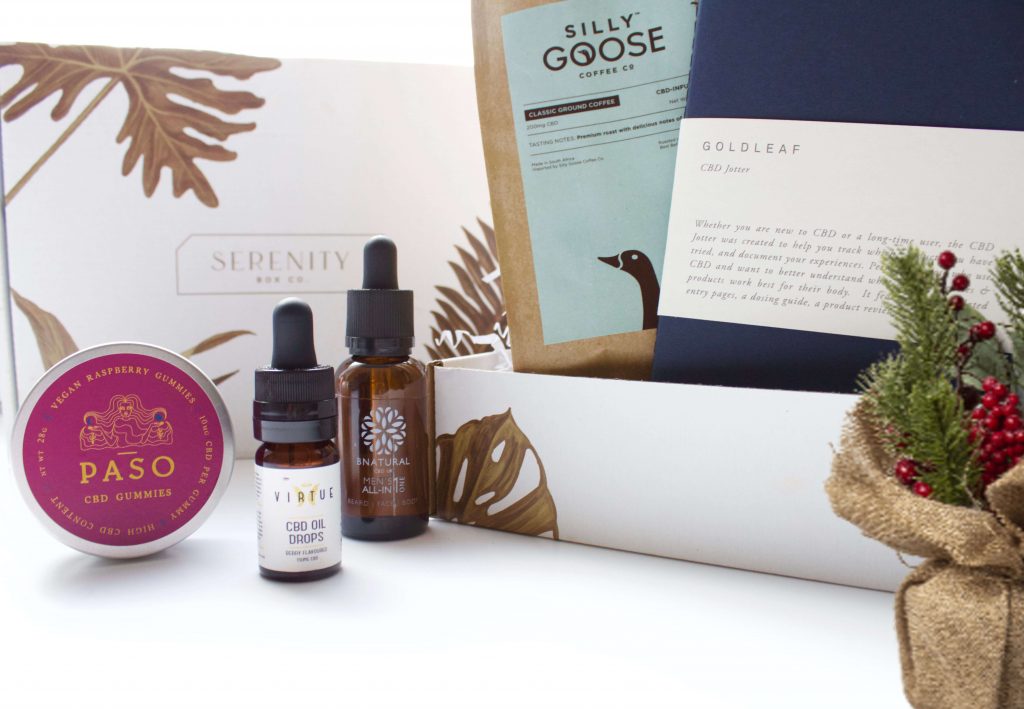 What's in the Serenity box for him:
CBD Virtue: Berry CBD Oil
Silly Goose: CBD Coffee
BNatural: Beard and Face Oil
Paso CBD: Raspberry Gummies
Goldleaf: CBD Jotter
Serenity Box Co's Serenity for Her
The specially curated box is full of new and exciting products to help you give the gift of rest and relaxation to your loved-ones this Christmas.
What's in the Serenity box for her:
CBD Virtue: Berry CBD Oil
Poko CBD: Luxury Facial Oil
CBD Queen: Infused Body Oil
Ambience CBD: Shea Lip Balm
Paso CBD: Milk Chocolate
Goldleaf: CBD Jotter
Reverse Life
Get the anti-ageing celebrity secret everyone is talking about. This tasty liquid supplement includes a mega dose of 10,00mg marine collagen per daily 25ml dose to support the elasticity and connectivity of your skin cells, plus supportive Vitamin C and Hyaluronic Acid to keep skin plump and hydrated. Vitamin B contributes to maintaining all round health including healthy hair, skin and normal nervous system. Reverse Life Collagen boosts energy and metabolism. Reverse Life collagen drink is the purest marine collagen on the market it can single-handily combat a whole array of ageing signs. It can reduce wrinkles and fine lines on your face, strengthening nails, help lengthen lashes and rejuvenate hair for a fresh and healthy look. You may see amazing results in as little as a fortnight.
Livia
Christmas is the season to look after the ones you love. Many women suffer pain Livia is the first scientifically proven off switch for relief from menstrual pain. Instant, drug free relief, which helps, manage and lessen female menstrual pains. I have suffered from pain whilst on my cycle for many years and this device as been life changing. Life in lockdown can restrict access to going outside. Livia is perfect to manage a women's natural cycle of life.
The device's patented SmartWave™ technology transmits a unique pulse to keep the nerves "busy" How this works is that when the nerves are stimulated, the nerve gate is closed, preventing pain signals from reaching the brain and being felt-result it really works give it a try it will change your life a game changer.
W: Livia.
The Innermost Collection: The Gift of Wellness
This Christmas many of us will over indulge that's okay. Let Innermost help you with your New Year goals. Innermost have created nutrition products inspired by real life that address your personal health and fitness goals. Natural ingredients developed to help you think, feel and perform your best, whoever and wherever you are on your journey. Free from additives, artificial colours, soy, gluten, and GMO nasties.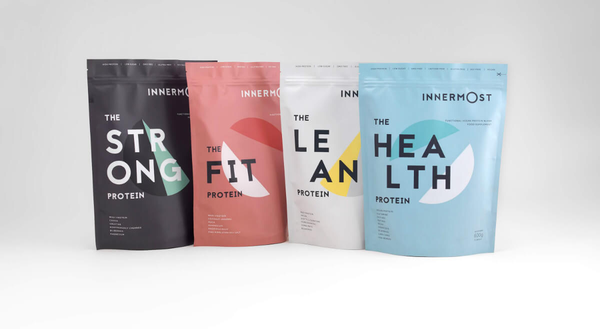 W: The Innermost Collection: The Gift of Wellness.
Tesalate Workout Towel
Many of us have been working out this year as part of our daily exercise routine. Let me introduce you to Australia's no. 1 beach towel supplier. Tesalate have introduced the latest product an Antibacterial odour-free Workout Towel that will take your fitness journey to a whole new level. I tried this towel for a heavy spinning session and it was amazing. With antimicrobial additives built into the very core of their fabric, their work out towels remain smelling fresh, even after long hours of hard workout. Tesalate make the perfect gift for your friends and family who are fitness fanatics or your loved ones you wish to encourage to be a better version of them.
W: Workout Towels.
Lestoff
Hammam is at the heart of relaxation create your own spa this Christmas, once all the preparation is complete, table set and turkey in the stove relax in a hot steam bath. Lestoff hammam towels are the perfect addition to a relaxing night in this Christmas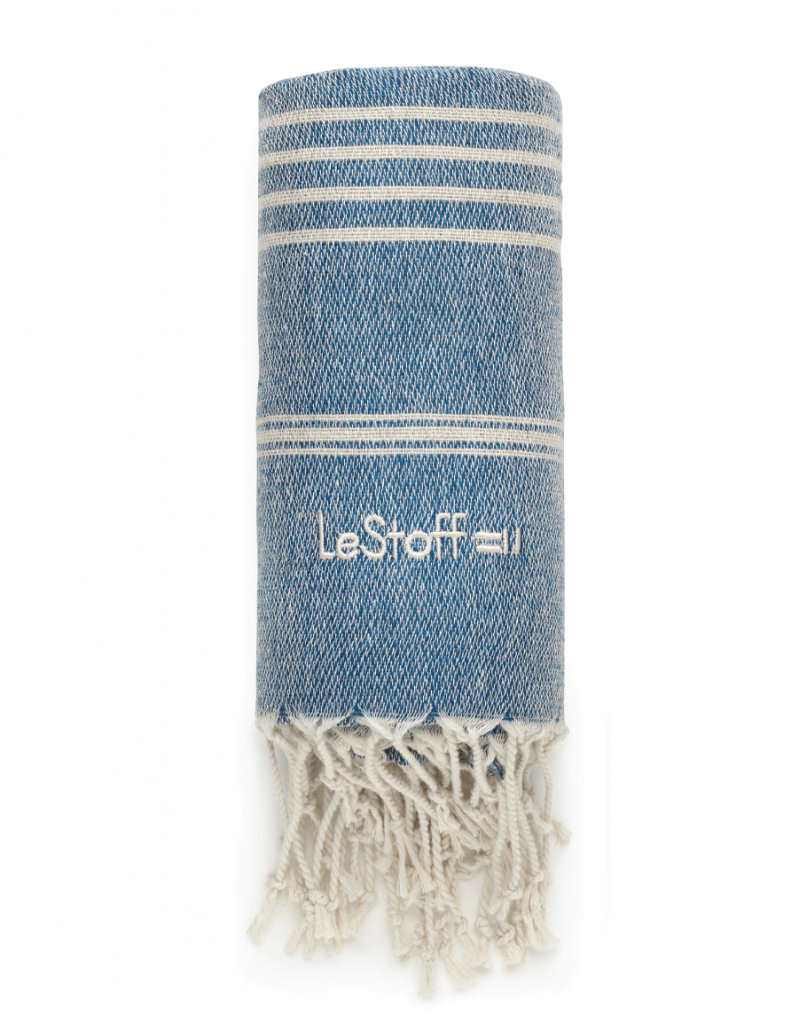 The Hammam towels are lightweight, high absorbent, quick drying and compact, made of 100% cotton. It's multifunctional and small in the bag, practical for bath, travel, and sports a shawl for deco.
W: Lestoff.
Welana
Give back to Christmas. With Welana products you do something good for yourself and for the environment. With the purchase of a Welana product you support local Ethiopian communities who keep the traditional weaving culture alive and work under fair conditions with great respect for our environment. Hand-Woven fair trade scarves, blankets and towels from Ethiopia.
W: Welana.
YourZooki
Premium wellness brand YourZooki is introducing the ultimate gift for health & beauty lovers! A 10-week pre-paid subscription of their delicious citrus flavoured Liposomal Marine Collagen Zooki. In the gift bundle you will receive a complimentary Collagen Zooki trial pack, which includes 7 sachets, and a gift card you wrap under the tree for your loved ones!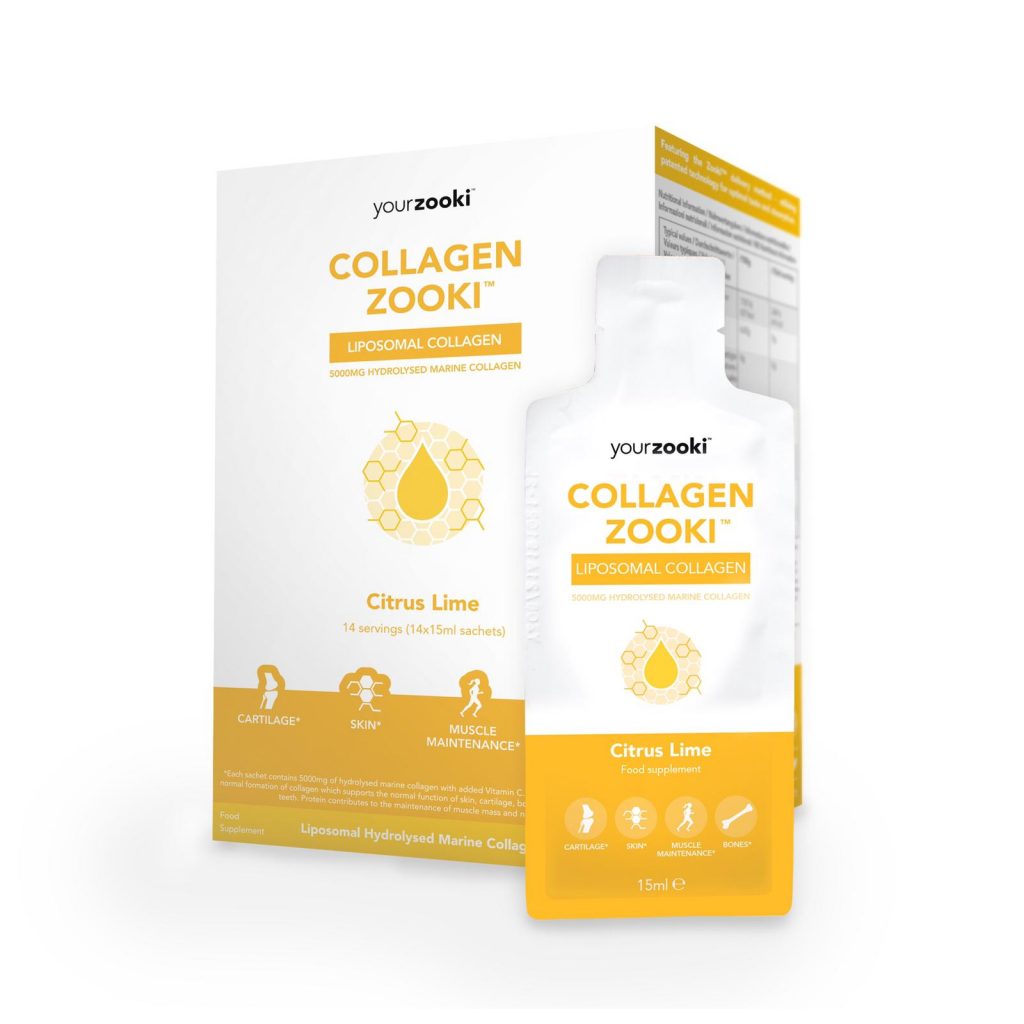 As our collagen levels naturally begin to deplete at 25, it's important we replenish our skin – especially after indulging throughout the festive season! The delicious Citrus Lime flavoured sachets contain an impressive 5000mg of hydrolysed Marine Collagen to help with skin and muscle rejuvenation your skin will thank you.
W: YourZooki.
Work Wonderland
Why not gift someone, or yourself, a career and life direction?
We are living in an unprecedented time the pandemic has seen many people think about their direction in life. Work Wonderland will make a great gift for anyone seeking a fulfilling career change. It helps people figure out what's really right for them, based on who they are, what drives and motivates them, what they are good at and what they are interested in and care about. Work Wonderland is an online coaching course and web application that helps you identify your ideal career in the context of your ideal life, and develop a plan to achieve it.
The course has 14 simple exercises to complete and at the end, you'll have a clear picture of the right direction and some concrete steps to make it happen. It comes in a branded presentation gift box. Inside the box are a personally signed welcome card and a beautiful gift card encased in velvet foam.
Box Of Favours
This season has seen humanity at its finest. Box Of Favours is a beautifully designed gift that contains favour cards, and a tongue in cheek contract to be signed by the gifter. There are 10 set favours and 5 are left blank for more personal favours.
It's all about spending time with loved ones and helping each other out. Box of Favours is a perfect stocking filler this Christmas. Box of Favours will help you spread Christmas cheer at a time when the world needs to smile.
W: Box of Favours.
Beauty and Skincare Gift Ideas
John Bell & Croyden
Gift your family and friends this Christmas with luxury beauty products at John Bell & Croyden. Established in 1798 John Bell & Croyden has been luxury pharmacists to Her Majesty The Queen since 1958 and holds the Royal Warrant. Brought to you online, Their Wigmore Street store has introduced hundreds of globally sourced well-being and beauty products to the UK market over the last 220 years and they are passionate about putting health and wellbeing first.
Rhug Wild Beauty
Inspired by the wild beauty of Rhug, this rich hand lotion smells like heaven. Luxurious duck egg packaging. Organic and wild foraged ingredients from the Rhug Estate. Rhug Wild Beauty contains essential vitamins and minerals, while fragrances are 100% natural and made using essential oils. Made in the UK with integrity and care for the environment, using recyclable materials.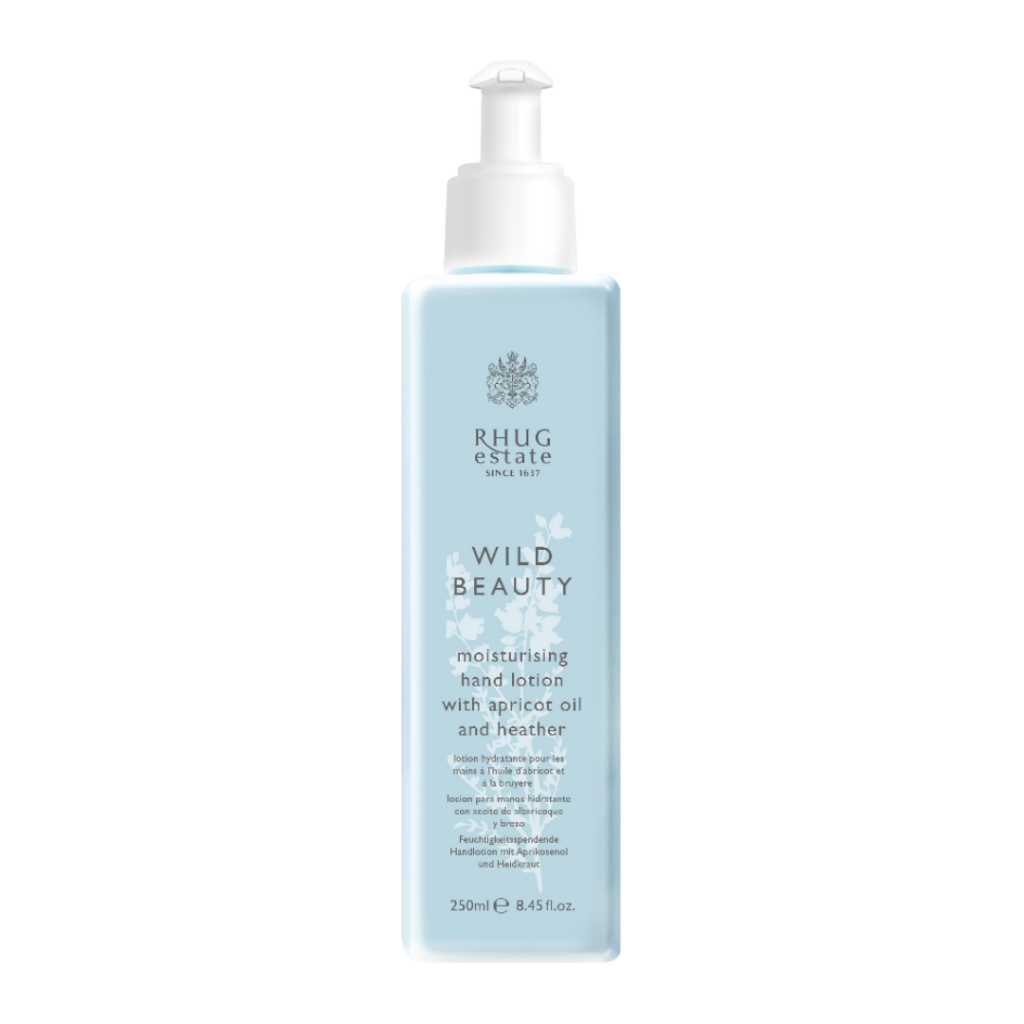 Moisturising Hand Lotion with Apricot Oil and Heather combines deeply hydrating Organic Apricot Kernel and Jojoba Oils and soothing Rhug wild foraged Heather. Naturally fragranced with an uplifting blend of Organic Neroli Flower water with Organic Bergamot and Petitgrain essential oils. As we are constantly washing our hands this deeply moisturising hand lotion will be a real treasure.
W: Rhug Wild Beauty.
Skin Superfood by CODEX
Award wining brand Codex Beauty has its roots from the Biotech industry, grounded in science, creating meaningful skincare benefits. A hydrating and nourishing treatment cream for face hands and body. Made with our unique BiaComplex™ herbal formula, this cream helps treat dry, flaky or irritated skin and leaves it silky smooth. When tested by 30 Women, aged 37-64 the results reported was amazing they claim it improves the appearance of skin texture/smooth's, improves skin moisture content/hydration, improves appearance of skin flakiness and improves skin barrier function perfect beauty gift this season.
Angela Langford "Look on the bright Side"
This mask is perfect as a Christmas gift for a family member or friend. The mask should be used weekly to brighten your complexion, boost radiance and even out skin tone. For extra benefits tailor this treatment by mixing it with one of your favourite natural skincare products. This mix it yourself natural face mask contains a mix of pineapple, vitamin c & papaya to help your skin feeling smoother and looking brighter. Each jar of our natural facemask should give you ten applications – and we recommend you treat you and your skin once a week creating meaningful skincare benefits.
W: Angela Langford "Look on the Bright Side".
79 LUX
This Christmas gift 79 Lux, founded by Beauty expert and authority on health and nutrition, Karen Cummings-Palmer, 79 Lux was born from her quest to find the best treatment for her own thirsty, grown-up skin that still showed signs of childhood eczema. The resulting skin-loving heroes are formulated from organic and wild-crafted ingredients to nurture, nourish and protect skin without compromising your health or the planet. Luxury at its finest, the Intensely Restorative Protective Hand Cream is not your average hand-holding saviour – instead, expect deep hydration, cellular repair, microbial protection, reduced inflammation and encouraged collagen production. This is as high-tech as a hand cream gets. Your hands will thank you treat your hands to the pampering they deserve.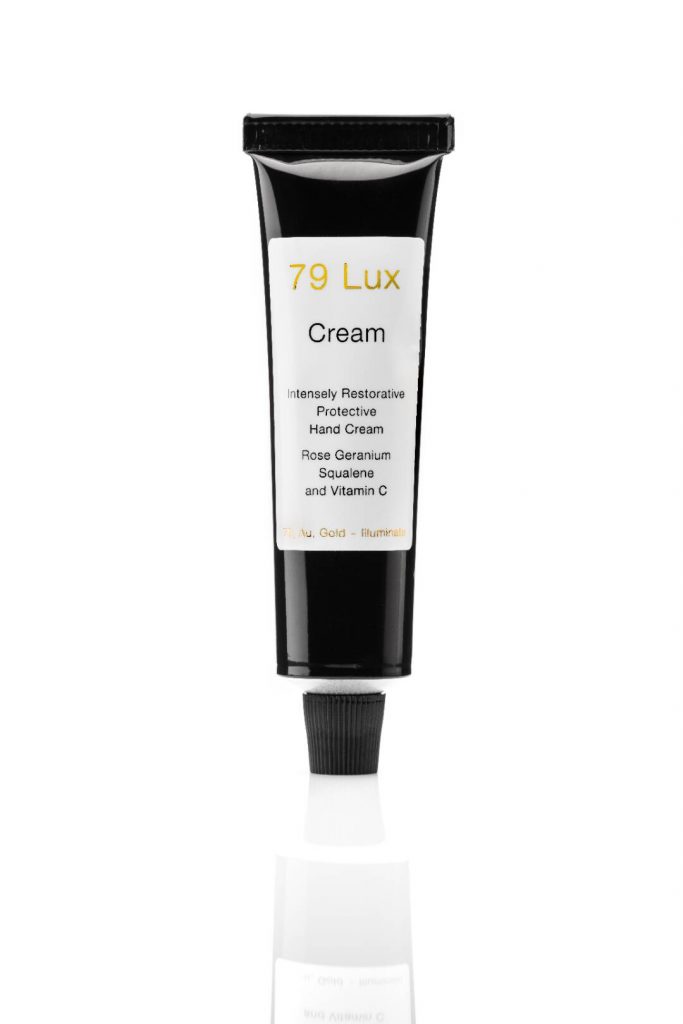 W: 79 LUX.
Give back this Christmas
The Miracles Store offer products that make great gifts for Christmas. The Miracles Store offer gifts which say hello to kindness. In a world, which can be cruel, the miracles store has created gifts that can make the world a better place. 'Be Kind' 'Do things with love.' They are committed to being the miracle that we want to see in the world. Miracles Now Foundation is established, 10% of all profits from The Miracles Store go directly to existing non-profit organizations to help women and children leave, heal from, and rise up from domestic violence.
"Do All Things With Love"
While you're on the go, this 100% cotton inspirational t-shirt will make the people around you smile.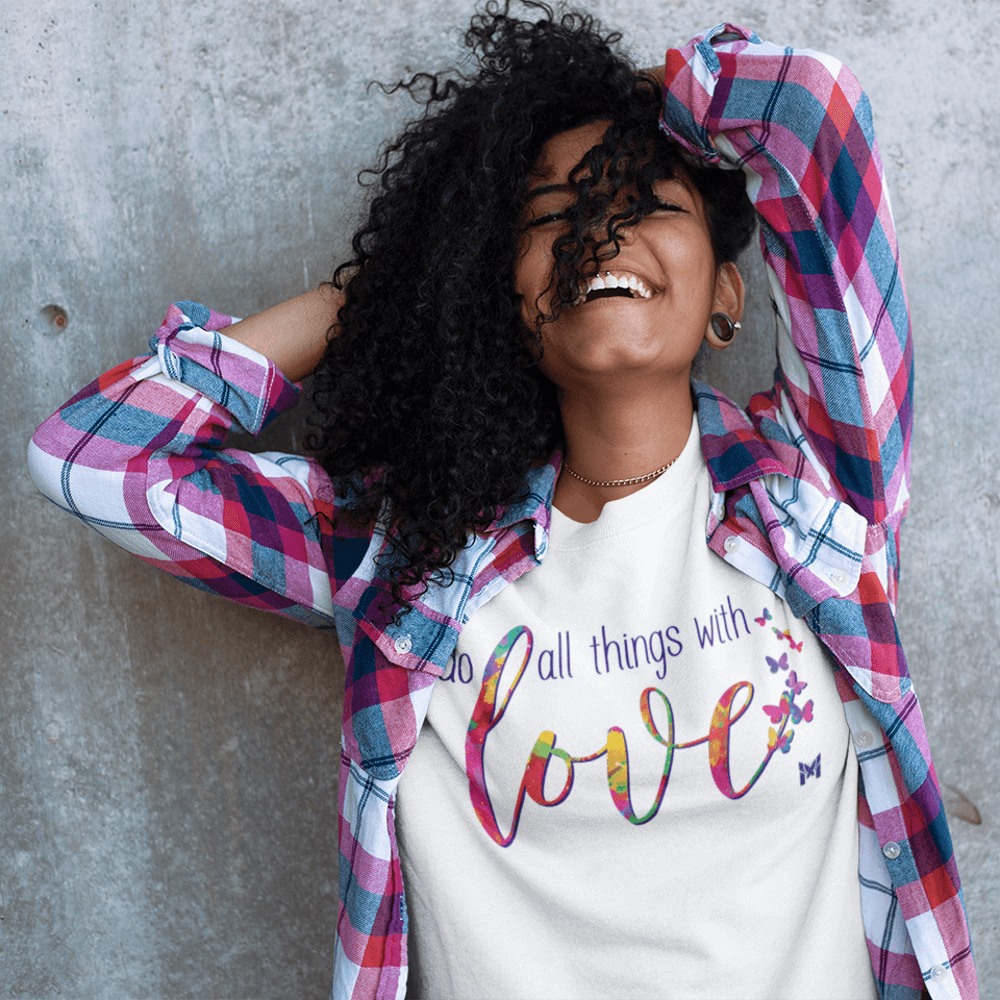 "Teamwork Makes The Dream Work"
This inspirational coffee mug makes the perfect Christmas gift for female co-workers, colleagues, and even managers.
W: "Teamwork Makes The Dream Work".
Ladies Night!
Christmas is the time to dress up I have selected two amazing brands that will make the perfect gift. Never get caught out again No Mo-Stache virtually effortless 'pre-waxed' strips to help neaten your brows, upper lip or bikini line. Finish off the look with the luxurious brand Lola's Lashes premium strip lashes fit for the queen you are.
No Mo-Stache
Lockdown has left us with unwanted fuzz don't be left in the lurch No Mo-Stache was founded by fashion executive Gita Vasseghi who wanted to make hair removal as easy (and ouch less!) as possible. Messless and virtually effortless, the quick, 'pre-waxed' strips can be warmed with the heat of your hands and then used to help neaten your brows, upper lip or bikini line. Catering for all your depilatory desires, these strips will ensure that you're always equipped for the briefest encounter (or unforeseen clinch).
W: No Mo-Stache.
Lola's Lashes
Diamond Magnetic Eyelashes and Eyeliner Kit
The UK's No 1 Magnetic Lashes, Lola's Lashes are Luxurious premium lashes and would make the perfect gift this Christmas. The Diamond Magnetic Lashes & Eye Liner gift set kit is a dream, packaged in a beautiful white and rose gold box. That's not it! 100% Cruelty-free & Vegan, 30+ Wears, Kinder to eyes than traditional lash glue, No Clumps, No Mess, No Latex, easy to apply in under 2 minutes-I counted it was so quick, wind & waterproof, powered by 5 mini magnets on the lash band, clicks into place on contact with the eyeliner-result! Easy to remove using the cleaning oil included. What are you waiting for you will never look back! You deserve to feel like a diamond beautiful and rare.
W: Lola's Lashes.
Flick and Stick
Lola's Lashes Flick and Stick Precision 2 in 1 Eyeliner & Lash Adhesive. Once you have tried Lola's Lash adhesive you will never look back! Lola's Lashes are pioneers in creating a new method to apply your lashes. Say goodbye to traditional eyelash glue and hello to the easiest applicator you will ever use. Their eyelash adhesive pen is compatible with any strip lashes. Their eyeliner adhesive pen formula is completely waterproof and will hold your lashes all day without any issues at all. It also lasts for over 60 uses! Remove with warm water or any makeup remover-result and the perfect gift for ladies that glam.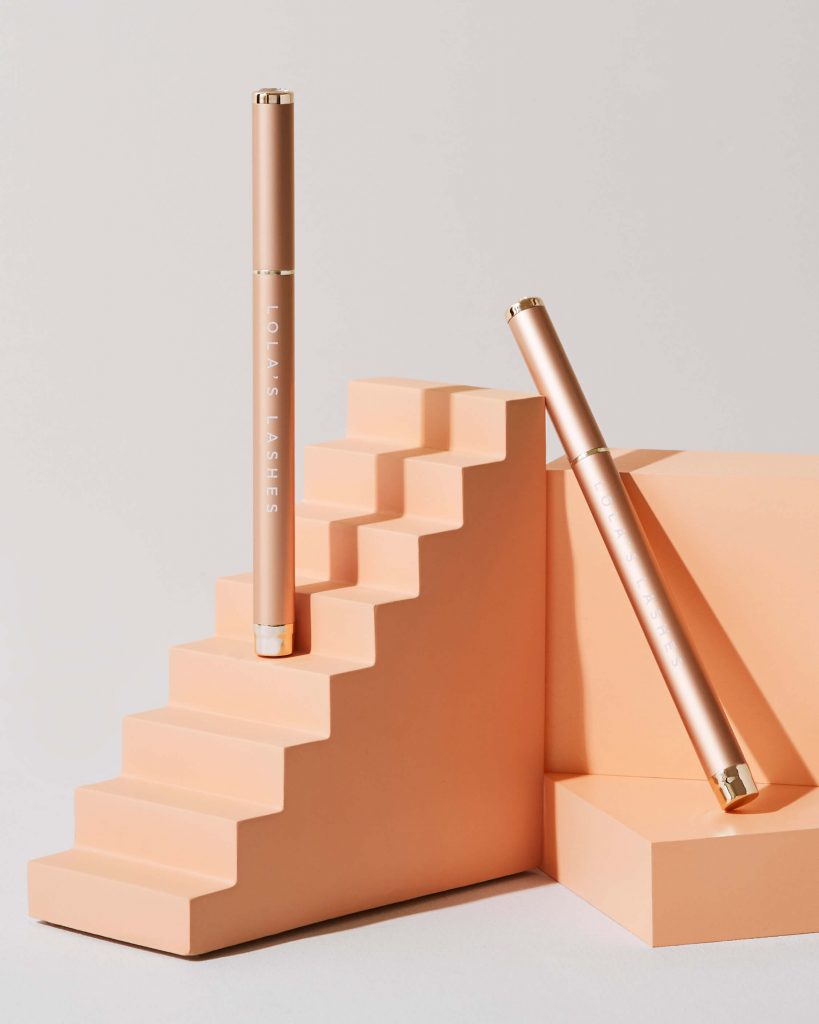 W: Flick and Stick.
Introducing Tweezerfile
Tweezerfile is an award-winning and innovative new beauty product that allows you to sharpen your old blunt tweezers and bring them back to life.
Tweezerfile is the perfect gift for the beauty conscious and the eco-minded. The small pocket-sized beauty file allows you to bring your favourite tweezers back to life. No need to throw them away and buy a new pair.
Now blunt, useless tweezers are a thing of the past – keep Tweezerfile in your beauty bag and your tweezers will always be in tip top condition.
How to achieve flawless brows at home
By Lucy Zender, creator and founder of Tweezerfile
Are your eyebrows in need of a little attention?
There's no question that eyebrows have become an obsession over recent years. Indeed, it seems beauty-conscious women cannot be seen out without the perfect brow.
A little harder two lockdowns in and with access to beauty professionals having been limited in between times. So, perhaps your brows are out of control or you just want to keep them as neat as possible until you can next get to an appointment. Or perhaps you have been taking a more do-it-at-home attitude to your beaty regimes over recent months.
Whatever your motivation, if you're planning to do a DIY eyebrow tidy, you want to do it right and ensure you get the perfect brow. Here are my top tips for getting flawless eyebrows in the comfort of your own home.
Your equipment:
Tweezers – If your eyebrows are particularly thick, I suggest you use straight tip tweezers, as they give a good firm grip, allowing you to grab more hair and remove it faster. If you need precision plucking, have to hand some pointed tip tweezers. Stainless steel is a good material to choose as it's hypoallergenic, so you should avoid skin irritation. Make sure all your tweezers are sharp – you'll get a much better result, a lot more easily.
Eyebrow pencils – Choose good quality but don't be tempted to spend a fortune.
Eyebrow scissors – If you are planning to trim your eyebrows get scissors specifically designed for the job. They should be thin with sharp blades and, again, choose stainless steel if possible.
Eyebrow brush – If you don't have one, a clean mascara brush or even a toothbrush can be used.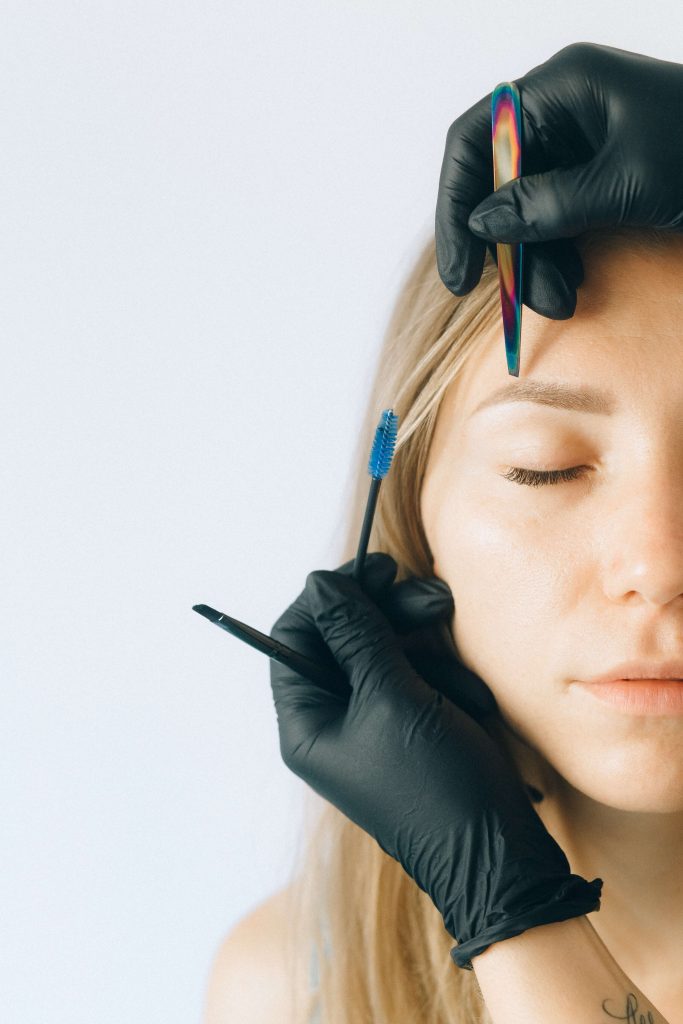 Before you start:
I would recommend you pluck your eyebrows after a bath or shower, so your pores are open and your skin softer. If you don't have time, hold a warm, damp flannel to your brows for a couple of minutes to achieve a similar effect. Make sure you are relaxed and have everything you need to hand. It's important not to rush this, so do it when you have plenty of time. Most importantly, ensure your mirror is completely clean and fit for the job and that you have good light – but avoid magnifying mirrors and very bright lighting as that can lead to over-plucking.
Determine your eyebrow shape:
In order to pluck your natural line, you need to determine the three vital points of your brows. Then you can pluck around these markers. These points are:
Start – With your eyebrow pencil, hold it vertically against your 'nasal wing' (the fattest part of your nostril). Mark with your other pencil where it meets your eyebrow.
Arch – this is the highest part of your eyebrow and can be determined by holding your pencil against your nasal wing again but this time at an angle so that it runs past the outer part of your pupil. Where this meets the eyebrow is your arch point. Again, this should be marked.
End – With the pencil still on your nasal wing, turn it so it runs past the outward corner of your eye. Where it touches the brow, mark the end of your eyebrow.
Get plucking:
Work from the inside, over to the outside then underneath i.e. first pluck the hairs between your eyebrows, then pluck the hairs above your arch, to properly define it. Next, take out any hairs that are on the outside of your end mark. When you have done this, pluck under your brow. This is where you can determine how thick or thin your brows are. Be really careful to keep the plucking underneath consistent in both eyebrows!
In fact, make sure you don't do one eyebrow and then the other. Instead do a few hairs on one eyebrow and then even it up on the other side. Stop regularly and check that they are coming out even.
To make your plucking most efficient, stretch your skin tight and pluck from as close to the root as you can get. This makes it far less likely that you will break a hair and leave it too short to grab with your tweezers. Also, pull the hair in the direction it grows, to make it easier to pluck.
Trimming stragglers:
Once you have your shape, you may want to just tidy up long hairs that have a nasty habit of pointing out at odd angles. Take your brow brush and brush your hairs up, then very carefully use your eyebrow scissors to trim them to the right length.
Finishing touches:
It's likely the skin around your eyebrows will be inflamed and sore once you have finished, so have a soothing cream to hand. You can buy cortisone cream in the chemist or try some pure aloe gel.
Once they have calmed down you can go the extra mile with a couple of finishing touches.
If you still have errant hairs, use a specially-designed transparent gel to smooth them into place and keep them there.
If you did over-pluck or have small gaps in your eyebrow, use your eyebrow pencil to gently draw some tiny lines to replace the errant hairs.
Look after your Tweezers:
After a few times plucking your own brows, you'll probably have got the hang of looking after them. However, don't forget also to look after the tools of your trade, namely your tweezers.
Many people simply throw their tweezers back in their makeup bag when they have finished with them. The trouble with this is that they then come into contact with makeup residue, containing chemicals that really shouldn't come into close contact with open follicles, as this can result in infection, which kind of defeats the object of plucking your brows to make you look more presentable!
The other thing that happens is that they are more likely to get the tips blunted and blunt tweezers are not effective. Blunt tweezers tend to bend and break hairs or simply not work at all.
So, when you have finished perfecting your brows, wipe your tweezers clean and store them either in a special storage pouch or point-up in a pot or other receptacle. If your Tweezers came with those little plastic covers on the tips, keep hold of them and replace them after each use to protect them from dust, etc.
However well you look after them, they will blunt eventually and what do you do then? Well, most people simply throw them away and get a new pair. This is fair enough in a way, but it is a costly exercise and, as most of us are attempting to move away from a throwaway society, it seems somewhat un-planet-friendly!
There are sharpening services you can use but these can be relatively expensive in comparison to the unit price of the tweezers themselves, not to mention there is still an environmental cost, albeit comparatively small. Worst of all, you have the inconvenience of sending them away and then waiting for them to be returned before you can get on with your brow maintenance. Alternatively, look for a Tweezer file designed specifically for tweezers that is easy-to-use and will ensure your tweezers are always in tip top condition and will last and last!
I hope you've found these tips useful and that you can enjoy nice trim brows, whether this is a change for good or just until you can back to your favourite beautician! However good your DIY job, I suspect you may be glad to let them work their magic again!
ABOUT THE AUTHOR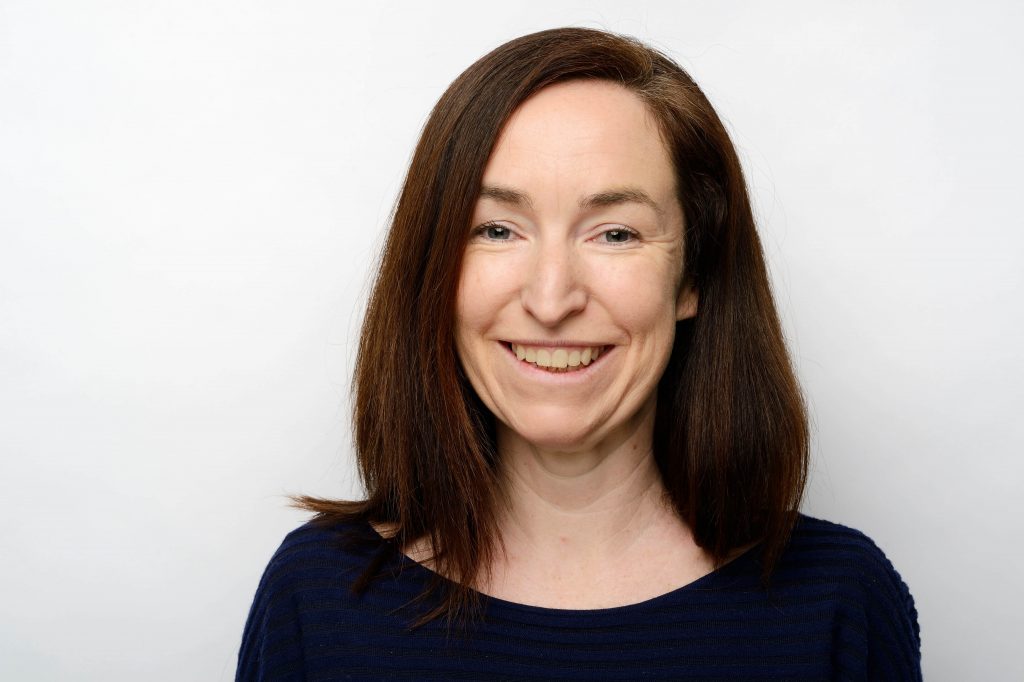 Lucy Zender is the creator and founder of Tweezerfile, an award-winning and innovative new beauty product that allows you to sharpen your old blunt tweezers and bring them back to life. Hold your tweezers with the blades together, then slide the tweezer up and down the Tweezerfile, gently applying equal pressure on the top and bottom blade. After a few strokes, your tweezers will be back to their old glory, gripping even the shortest hair! Available in two beautiful colours, coral and petrol blue. Available via Tweezerfile.com and from Amazon.
Web: Tweezerfile.
Instagram: Tweezerfile on Istagram.
Beauty Awards:
The Beauty Awards 2019 – Highly Commended
Global Makeup Awards 2019 – Silver
Pure Beauty Awards London 2019 – Bronze
Ellis James Designs
Treat your loved ones to a luxurious make up organizer bag by Ellis James Designs "Black Makeup Train Case" is a game changer. 12 Multi-sized brush compartments and tool slots, large size for storage with 4 removable Velcro dividers, a removable zip pouch for all your on-the-go essentials. This designer train case can be used for travel, storage to organise you're never ending cosmetic, and make-up, skin and body care products. I was pleasantly surprised how much it could hold try it and see.
W: Ellis James Designs Black Makeup Train Case.
Buzz Beauty
Never get caught out if you can't make the hairdressers and treat yourself and loved ones to premium hair styling tools from celebrity hairstylist José Eber products as featured in Harrods and Selfridges.
HST Clip less Curling Iron
The José Eber HST Clip less Curling Iron 25mm creates larger, bouncier long lasting curls and voluptuous waves that are smoother, shiner, and frizz-free. Create incredible volume and texture while reducing the amount of damage caused by traditional curling wands. The innovative clip less design provides consistent and even heat for quicker styling without causing creased or crimped ends. Create a more natural look by curling hair from root to tip, reducing heat at hair's weakest point the tips and save your locks from unnecessary harm. This is the best hair wand I have ever used my hair is left frizz free and glossy and long lasting waves, try them and see.
W: HST Clip less Curling Iron.
HST Air Styler
The revolutionary José Eber Air Styler utilizes a high-speed nano fan that propels cool air through the tool length expelling it through a grid around the tourmaline ceramic styling plates. This cool air instantly sets the hair in the desires style of curls or waves. The Air Styler's unique air-cooling feature allows you to bring the barrel right up against the scalp with no fear of burning. The Air Styler also straightens hair faster than most conventional flat irons. This tool has been a game changer for me a styler that speeds up my entire daily styling needs a must for your beauty routine.
W: HST Air Styler.
Curls 4 Girls Digital Straightening Brush
We haven't forgotten the little people in your life kids always want the grown-up experience. The C4G Kids Friendly Digital Straightening Brush makes styling your hair faster and easier than ever before, with ceramic bristles that straighten as they brush, and digital heat control that you can adjust to the needs of your hair. The C4G line can be used for adults as well.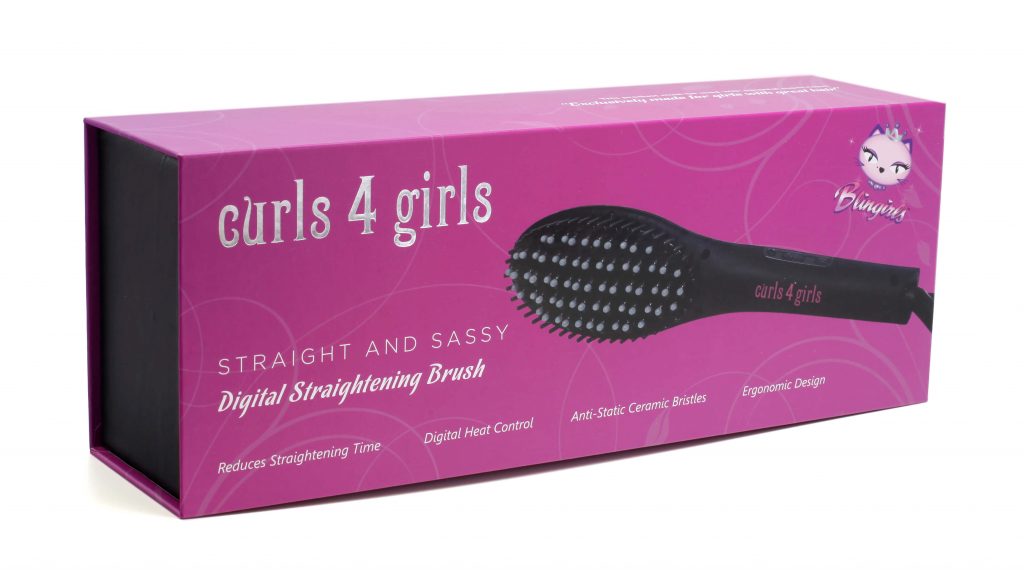 W: Curls 4 Girls Digital Straightening Brush.
Give the Gift of Fragrance this Christmas
Stories Parfums
A niche fragrance range that weaves a narrative from mislaid memories, childhood dreams and long-forgotten hope; STORIES Parfums ® is a pilgrimage for the senses. The moment I was introduced to Stories Parfums it took me on a sensory journey of notes; clean, soft and elegant describes this luxurious brand.
Creative Director & Founder of the perfume house, Tonya Kidd-Beggs, curated each blend personally as a testament to the power of fragrance in her own life. Grasse, on the French Riviera, has a long-established fragrance history dating back to the 17th century. It was here that Tonya developed her first two perfumes, STORIES Nº. 01 and STORIES Nº. 02, using only the finest raw materials sourced from all over the world. Tonya employed time-honoured, traditional methods to formulate the perfumes while trusting her intuition to bring balance to the collection.
The hand & body range was developed in addition to the perfumes. The body washes are gentle cleansers full of moisturising properties including aloe vera, coconut oil and the deeply nourishing pro-vitamin B5. The body lotions provide a lightweight but rich treatment for the skin with ingredients such as shea butter, aloe vera, sweet almond oil, cocoa butter, marula seed oil and argan kernal oil.
Festive Bubbly, Gin and Non Alcoholic Option
Christmas doesn't feel complete without sharing a tipple or two. These brands will definitely get the party started. We have had a tough year but it doesn't mean we can't enjoy the simple thing cheers to good times ahead celebrating and sharing. Whisky Exchange offers a range of Champagne & Sparkling Wines they won Decanter's best online.
Veuve Fourny Vertus Blanc de Blancs Champagne
Introducing Veuve Fourny Vertus Blanc de Blancs Champagne a special growers Champagne, perfect for celebrating Christmas this year. What makes growers Champagnes so special is that the growers know their grapes better than the big producers so you can rest assured you are getting the very best. A 100% Chardonnay from Veuve Fourny, who own vineyards in the highly regarded premier cru of Vertus, The bottle is regal and elegant, the notes are delicate white flowers, white peaches and a gentle sweet brioche aroma.

W: Veuve Fourny Vertus Blanc de Blancs Champagne.
Mermaid Salt Vodka
Introducing stunning Island Vodka from the Isle of Wight Distillery, is infused with island sea salt for a uniquely smooth finish and flavour 'like the subtle kiss of a mermaid'. Plastic-free and the bottle is beautiful and presented in a stunning, eco-friendly, bottle with sculpted scales, fitting with its origin. It's environment-friendly vodka with a hint of sea air. Perfect on its own over ice or with a mixer, Mermaid Salt Vodka also layers on a unique savoury element for cocktails that you just can't get with other vodkas. I couldn't wait for Christmas to try and was pleasantly surprised by the unique and subtle flavour; this is a must for the festive season.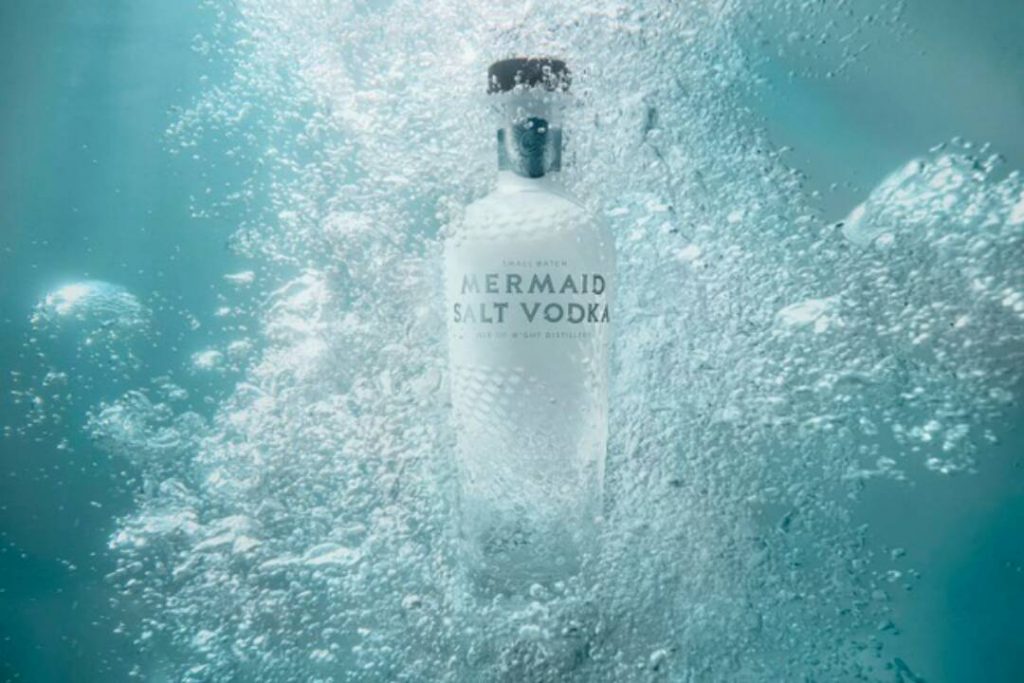 Mermaid Gin
Have you joined the new Gin movement? From the Isle of Wright's only distillery, Mermaid Gin was created. This Christmas is a time to have fellowship, why not share a glass or two with friends and family with this unique vegan and gluten-free Gin. It is a hand crafted small batch gin distilled using ten ethically sourced botanicals. A smooth yet complex blend, the bottle is beautiful hues of vibrant blue a breath-taking design, the freshness of organic lemon zest, the peppery notes in grains of paradise and a hint of sea air from fragrant rock samphire also known locally as 'Mermaid's Kiss.' Sustainable, the bottle is plastic-free and 100% recyclable featuring an all-natural cork with a wooden top and a unique, plant-based and biodegradable seal.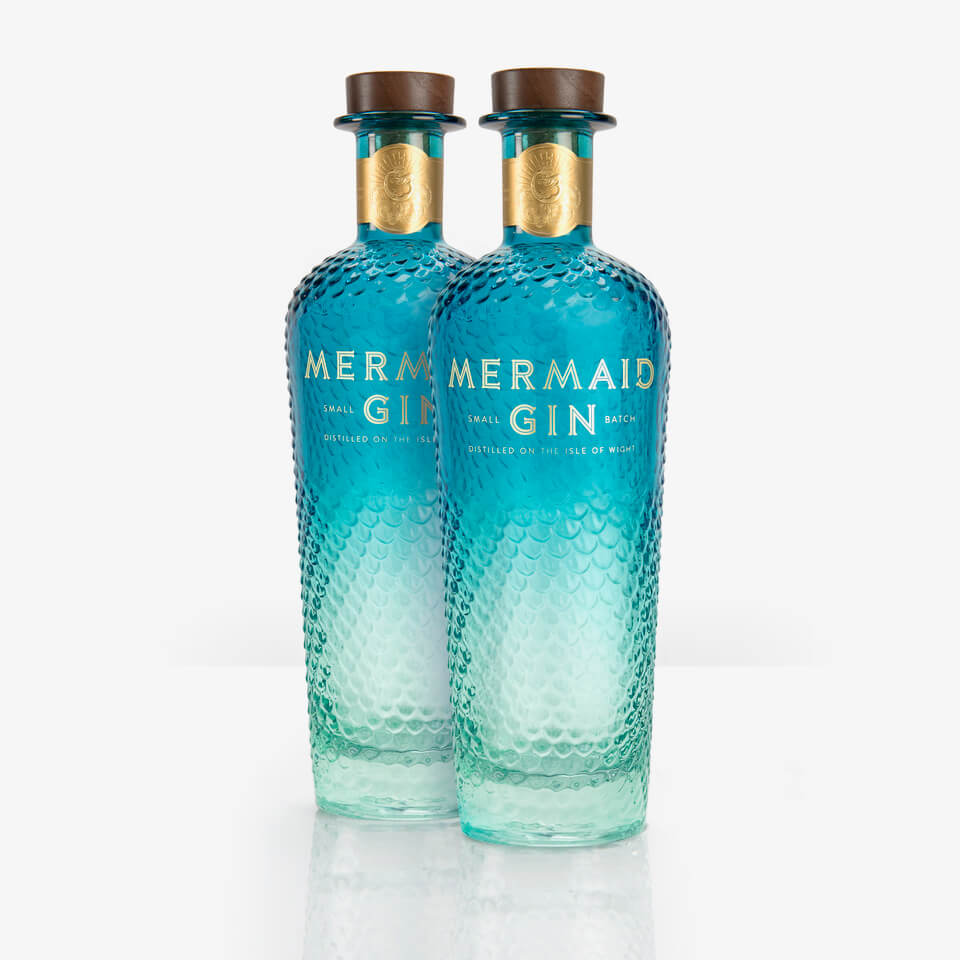 W: Mermaid Gin.
Nine Elms No 18
Just because you don't drink doesn't mean you can't get to join in with the fun. The first ever non alcoholic drink created specifically to complement good food, crafted from the botanical infusions of 20 different flowers, herbs and spices, and the juice of 4 types of berry, NINE ELMS No.18 was perfected over two years of recipe testing and has an intriguingly complex taste profile which both drinkers and non-drinkers alike can enjoy. Designed to be drunk like a wine, not only does NINE ELMS No.18 hold its own at the dinner table, its versatility makes it perfect for crafting a variety of sophisticated cocktails. Packaged in a beautifully designed glass bottle, bring a little bit of luxury to your Christmas season.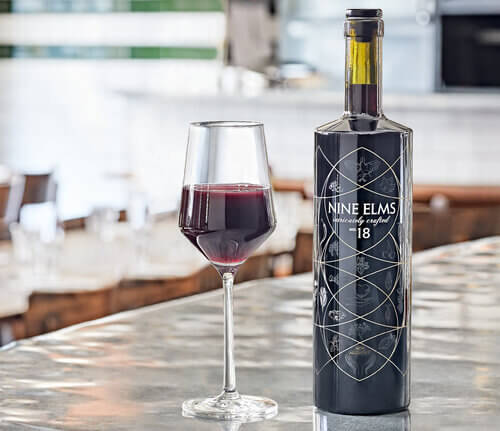 W: Nine Elms No 18.
Spice Pots
Add some spice to Christmas, with these 100% natural perfectly balanced spice blends to create quick and simple but delicious curries and other Indian-inspired food. Spice Pots created Festive Food Survival Kit. These Spice Pots put the guesswork out of creating a very special Christmas Dinner. The Festive Food Survival Kit provides 3 Savoury Curry Spices mild, medium and hot. The kit even has a sweet spice for festive desserts and your bake off moments. That's not it the kit has cute booklet with 8 festive food recipes.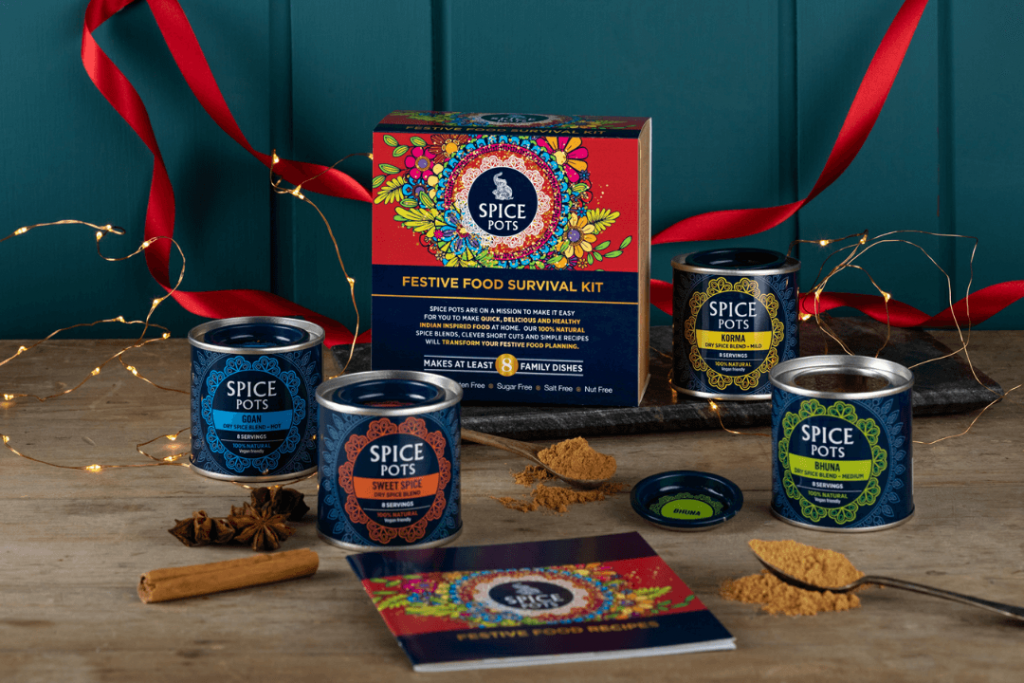 W: Spice Pots.
Shopping for a luxury fashion-lover this Christmas we got you covered
Glencroft Country Wear
Established in 1987 Glencroft offer ranges of classic British country wear made from natural fibres including British Wool, Harris Tweed and sheepskin. There is something very luxurious about sheepskin. Grencroft has designed the most beautiful sheepskin hat called 'Snow Queen.' Elegant and regal as we move into colder months, this very stylish warm hat for ladies is made in Yorkshire from 100% sheepskin. A beautiful sophisticated hat that is a perfect Christmas gift for the special ladies in your life. The Snow Queen sheepskin hat will definitely make you feel special the moment you place it on your head like a white crown fit for princess or queen.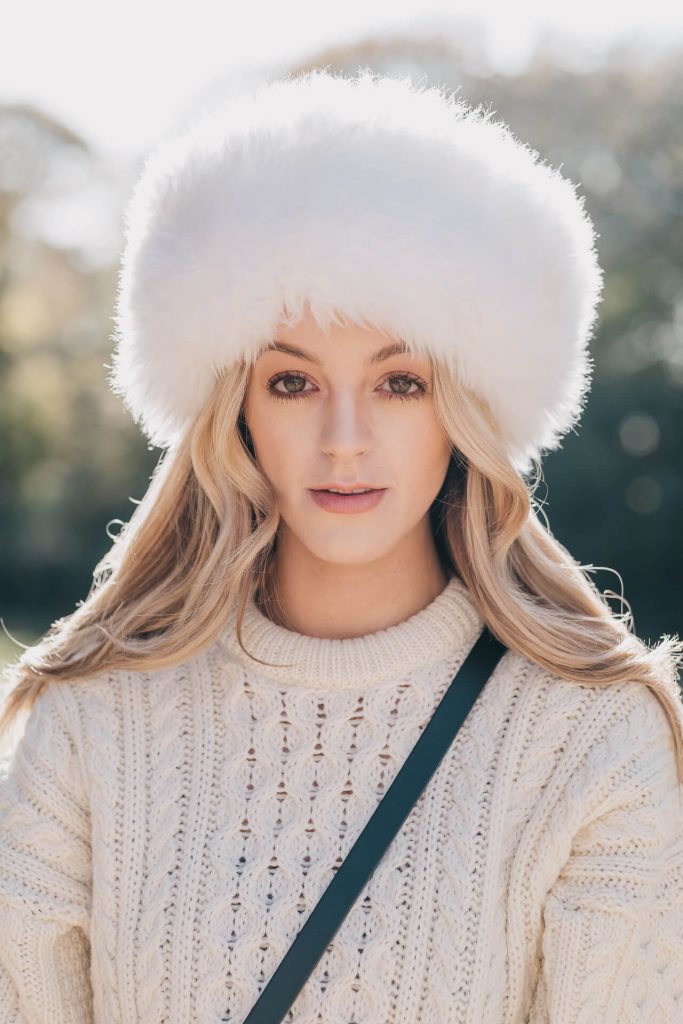 Launer London
Treat your friends and family to a Royal Warrant holder luxury handbag and accessories brand this Christmas called Launer London. Launer London embraces colour and new styles fine-tuned gifting luxury at its finest handcrafted in Britain. Launer is a British legacy built on tradition and fine craftsmanship. Over 70 years of heritage, producing the very finest in understated luxury, employing time honoured skills and traditions. Here are some of the hot picks from Launer London luxurious accessories.
IPad Case
Royal Blue iPad case in calf lined in soft suede protects and enhances your iPad. Each case is made to measure for your iPad model.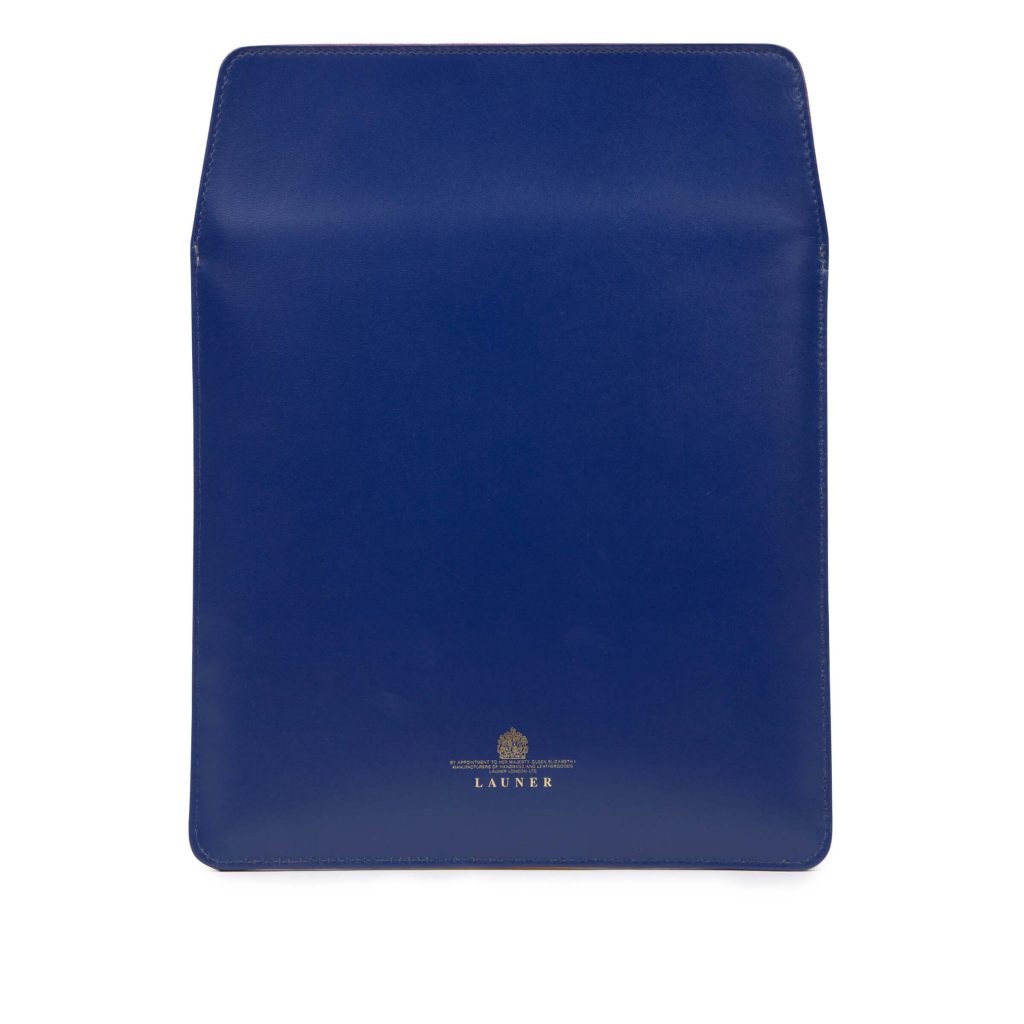 Angelo Tray
The Angelo tray in scarlet is a luxurious tray designed and handmade by Launer London. Designed to hold jewellery, watches and valuable possessions, The Angelo adorns dressing tables with luxury finesse. Beautifully crafted by our skilled artisans and designed to also be stored flat for travelling by undoing the popper studs. The Angelo really is an exquisite accessory and ideal for that exquisite treasured gift.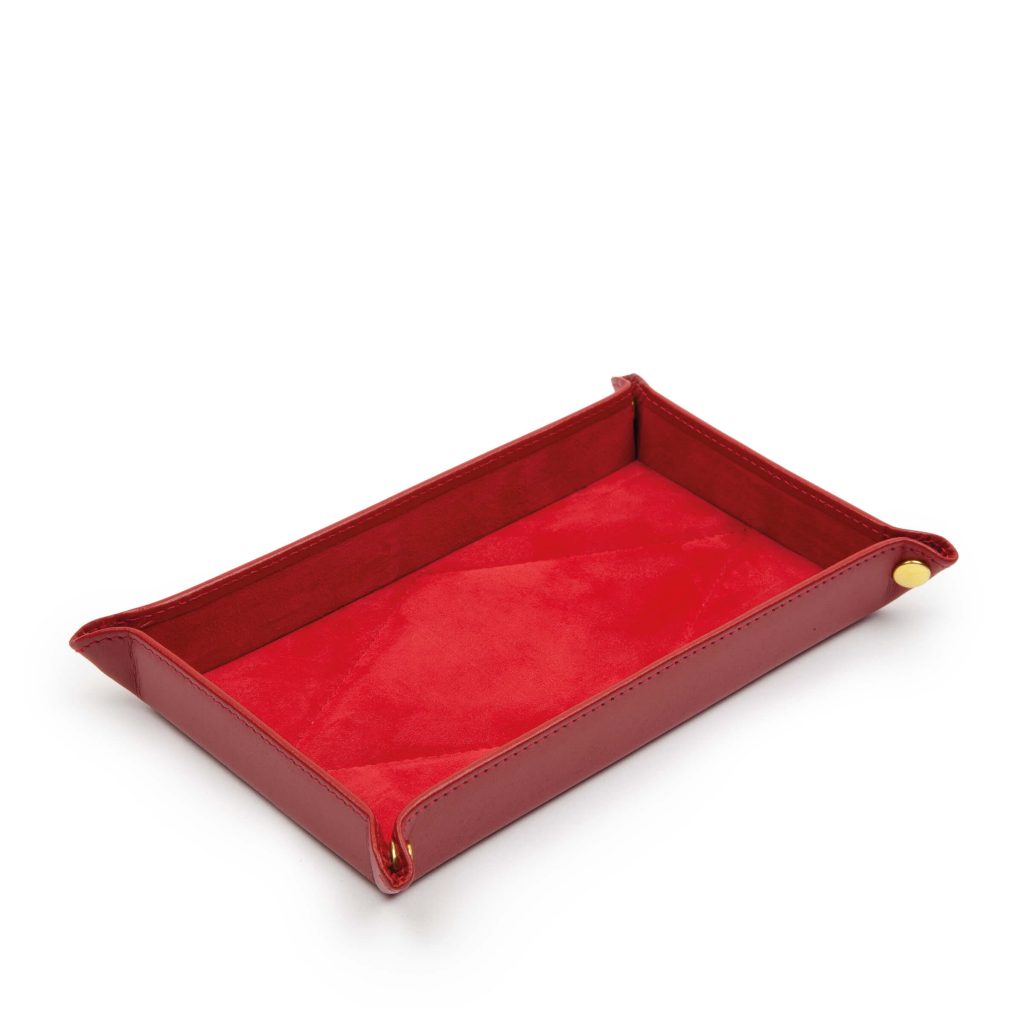 Zip Round Purse
Vibrant red patent is one of the many premium leather finishes, including calf, available for this zip-around luxury purse. On opening, the perfectly handcrafted piece unfurls to reveal an interior zip pocket; four note sections and eight credit card sleeves.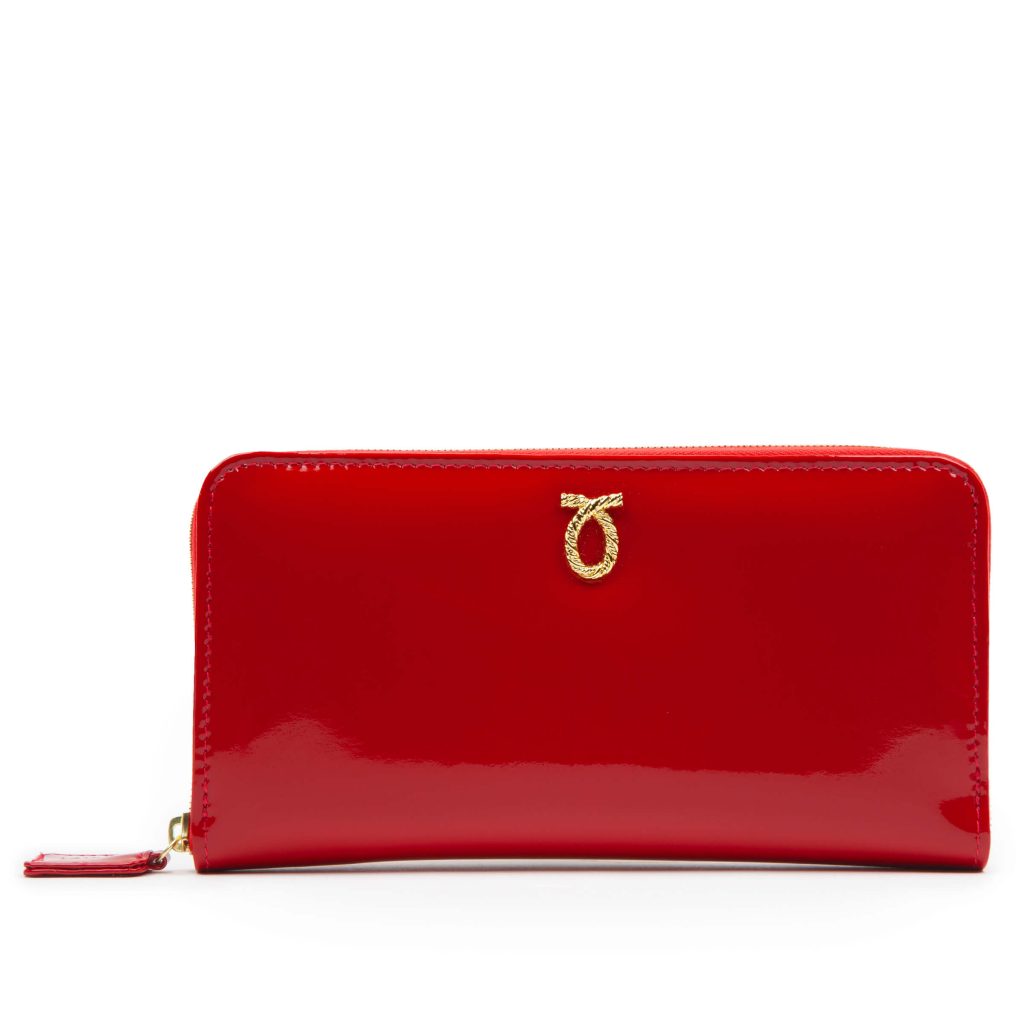 W: Zip Round Purse.
Eight Credit Card Wallet
Tangerine and black eight credit card pocket comfortably carrying eight credit cards and offering two sections for notes, the item still folds thin in the pocket, offering convenience, style and craftsmanship in one perfect package. Both exterior and interior are traditionally crafted from Launer's finest soft calf leather, providing a distinctive, lightweight velvety touch and suppleness. Rolled gold plated corners and embossed initials are available as optional extras.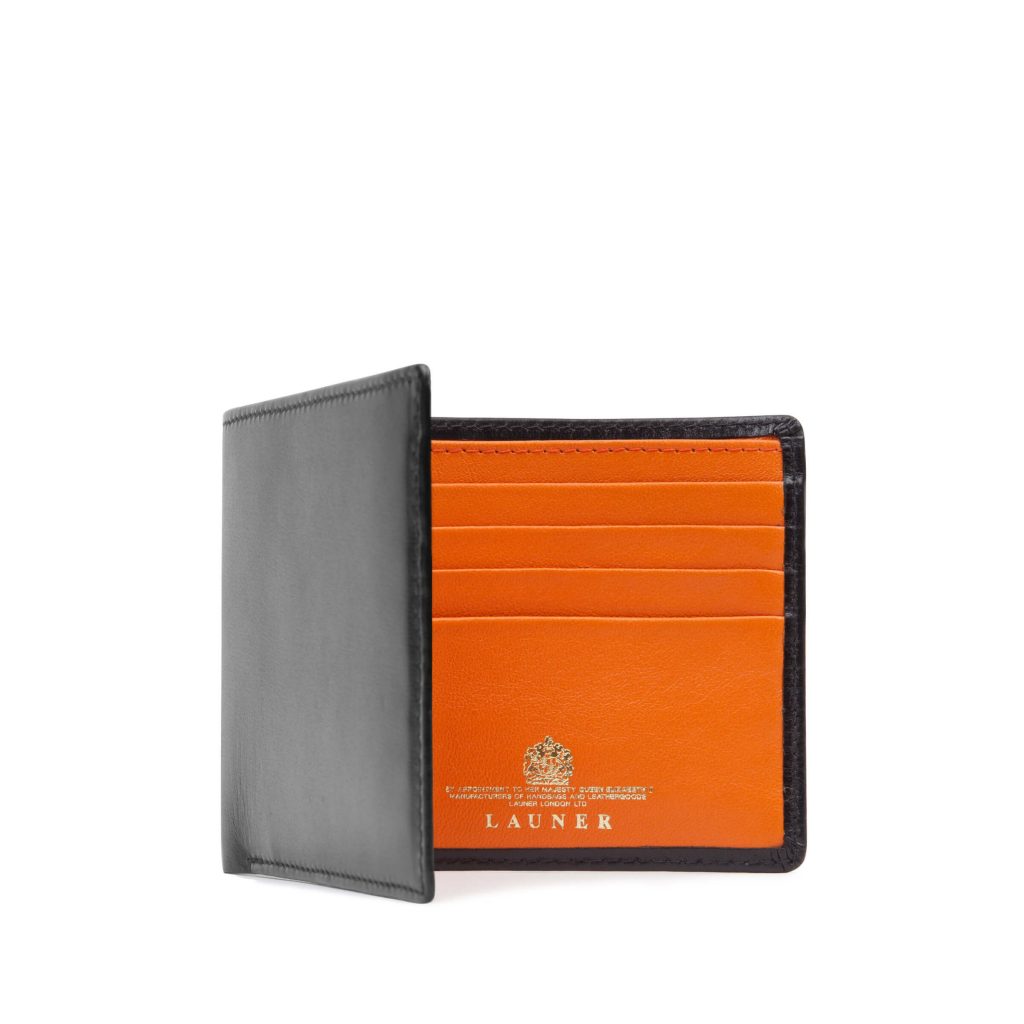 Maison Lejaby Paris
Maison Lejaby Paris is a luxury French Lingerie that provides the most comfortable fit and comfort. Maison Lejaby Paris offer a touch of understated luxury with a beautiful selection of luxurious gifts or personal buys for the festive season. Maison Lejaby Paris has a commitment to limit waste and their ecological footprint at every stage of their activity so you have comfort that they are doing their part to preserve the climate.
Lexie Drew
We can't forget our little babies this Christmas Lexie Drew was created in 2019 by a 'Mummy Daughter Trio' who were on the lookout for practical yet stylish bibs for the newest arrival into their family. Made in the UK their bibs are lined with organic bamboo towelling making then soft and also keeping your little one dry for longer. Lexie offers the cutest Christmas Bundle selection of bibs, hairbands and clips leaving your little angels looking adorable, as seen in Tatler.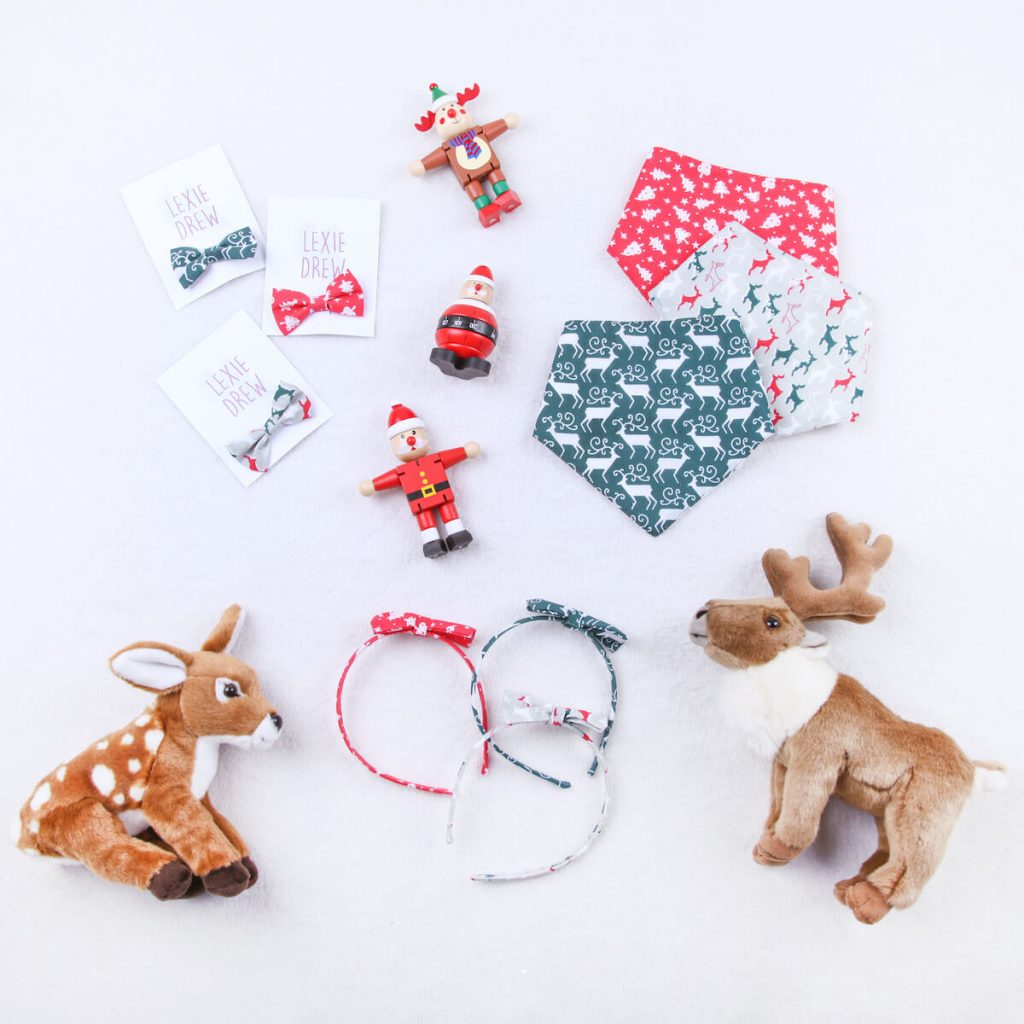 W: Lexie Drew.
The must-have limited edition collectors Item to gift this Christmas
This Christmas gift something unique a limited edition, collectors items, one of a kind. Do you fancy a Disney classic as fine art pins and prints? Based on original artistic interpretations from top artist around the world, this limited edition Disney, Harry Potter and Star Wars prints are rare creations, officially licenced by the brands. Limited and numbered and you will be the only one in the world with that number in that edition. Everything produced by Pulse Gallery comes with a certificate of authenticity. This truly is a fantastic gift to receive for Christmas and will be one to treasure for years to come.
Limited edition prints
The George Caltsoudas Disney series these collectable art prints are created by the top Greek-Canadian illustrator based in Kavala. The 24″ x 18″ fine art prints are stunning interpretations of scenes from Disney classics including Snow White, Cinderella and Malificent. Timeless, classy and elegant, they are a great way to brighten a living space. The prints available are all printers' proofs, meaning there are only around 25 of these specific editions in the world. All prints are officially Licensed by Disney and are sold individually by:
Limited-edition Disney and Pixar Pin Collections
Wear them or display them, these highly sought-after limited-edition Disney and Pixar pin collections released by Pulse Gallery are the perfect Christmas gifts for fans and collectors around the world. These exclusive enamel pins are collectible pieces that rocket in value over the years and can be displayed and enjoyed all year long.
W: Limited-edition Disney and Pixar Pin Collections.
Retail Buzz Toys
This Christmas keep your kids entertained by a selection of fun innovative toys stocked in the most famous Toy Store in the world 'Hamleys.' No longer will you be bothered whilst preparing the feast for the family your kids will enjoy these toys for hours.
Wall Racer
The Wall Racer is a gravity-defying sports car that will turn the walls and ceilings into a new playground. By incorporating suction with the fun of a remote control car, the Wall Racer is able to climb walls and race across ceilings. It has two bright LED headlights to light the way, ideal for nighttime driving and is available in 3 great colour combinations.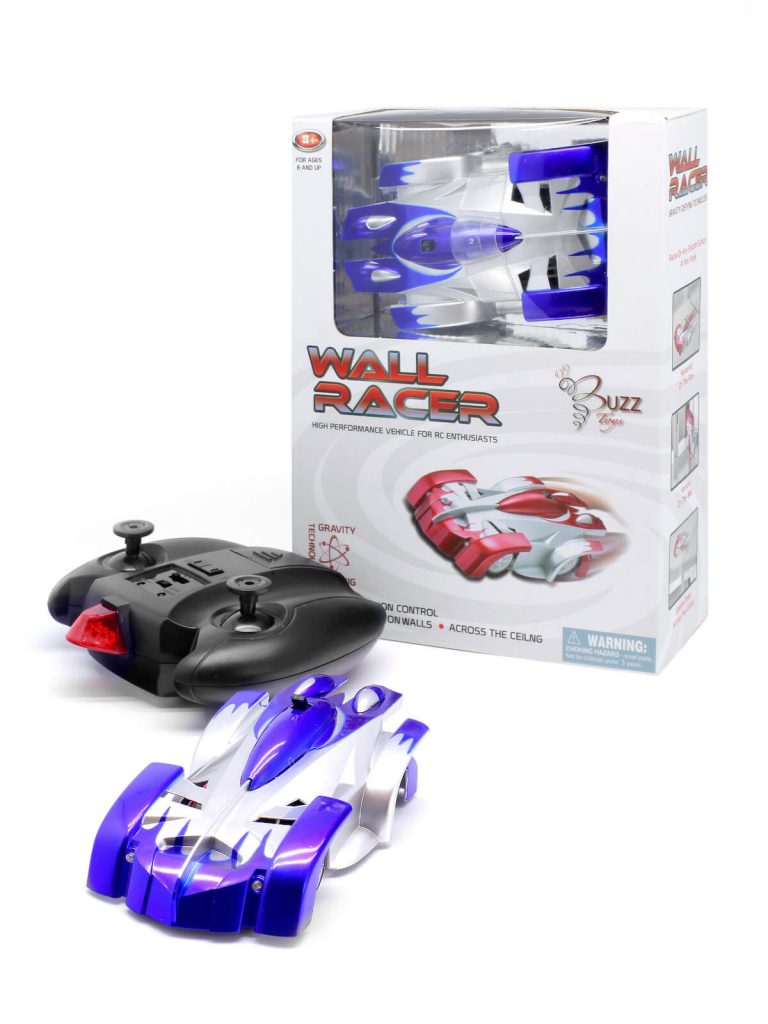 The cars charge directly from the remote and are available on a tri band frequency so you can race 3 cars at once and with a flick of a switch, can change from wall to floor driving. The whole room can now become your racetrack.
W: Wall Racer.
Micro Jet
The Micro Jet is a small size plane, capable of flying up vertically. It has a 2.4 GHz remote control that gives a very long control range. Can be used indoor and outdoor as well. The Micro Jet has 3 different speeds: low, medium and high, to control the speed of flight, 6 axis gyro which gives a stable control and the ability to make a 360 degrees flip in the air. It also contains a self-control button that makes it fly in circles.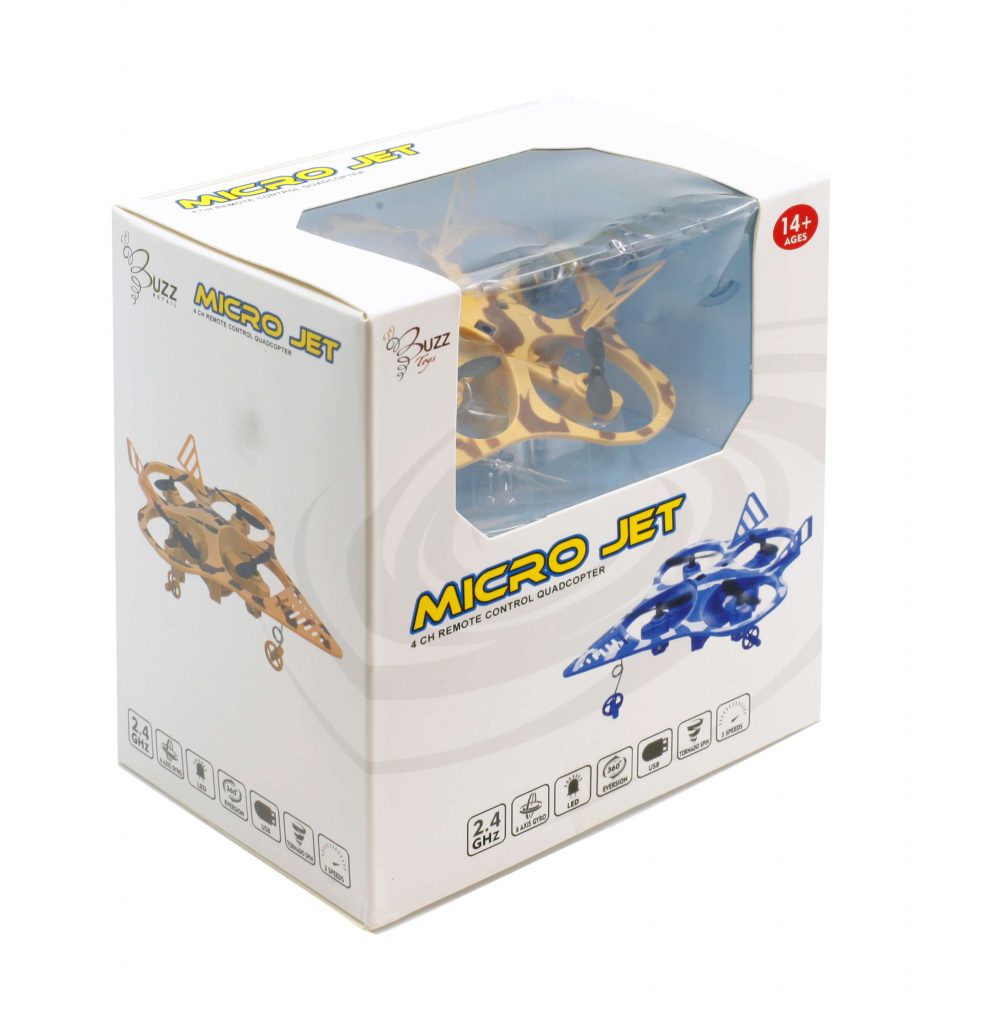 The box includes: Jet, rechargeable battery, remote control and USB charger with spare parts.
W: Micro Jet.
Thunder Glow Drone
The Thunder Glow is a medium size Drone with LED lights all around it. Including 6 axis gyro stabiliser, long range 2.4 GHz control, low/medium/high speeds and an automatic trim function. Includes: back to home and headless mode. The Thunder Glow is the newest addition to our radio-controlled range and is proving to be a lively and popular choice for both indoor and outdoor fun.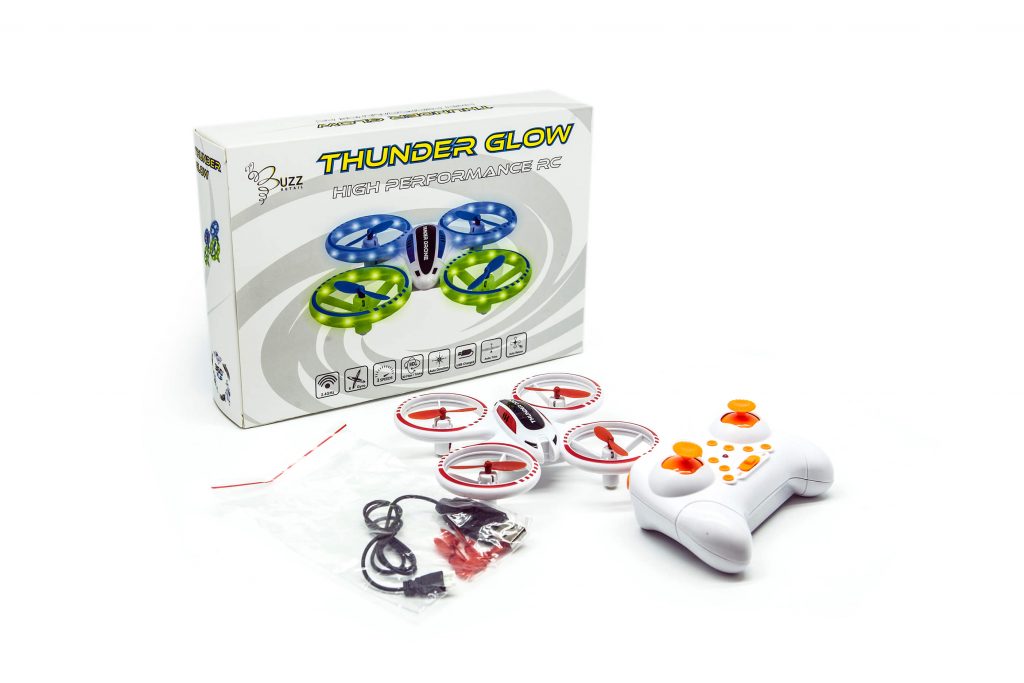 Coolest Gift Ideas for Gadget Lovers
The perfect stocking filler: LG XBOOM Go PL2 Portable Bluetooth Speaker
Available in three colours (mint blue, bubble-gum pink, sour yellow), this powerful little portable speaker packs a punch with Meridian Audio Technology, 5W output, IPX5 for weather-proof enjoyment, and 10 hours of battery life – the perfect stocking filler for kids and adults alike.
W: LG XBOOM Go PL2 Portable Bluetooth Speaker.
The perfect gift for those on the go: LG HBS-FN6 TONE Free Wireless Earbuds
Keep in the Christmas spirit anywhere, any time with LG's new TONE Free Wireless Earbuds. Available in either a sleek black or white design, the earbuds feature premium Meridian audio technology, noise reduction and echo cancellation, ambient sound mode to hear your surroundings, long-lasting battery life (up to 18 hours on the go) and fast charge (Just 5 minutes of charging will give you 1 hour of playtime). The earbuds also feature industry-first UVnano sanitising technology in the case, killing 99.9% of bacteria whilst charging your earbuds.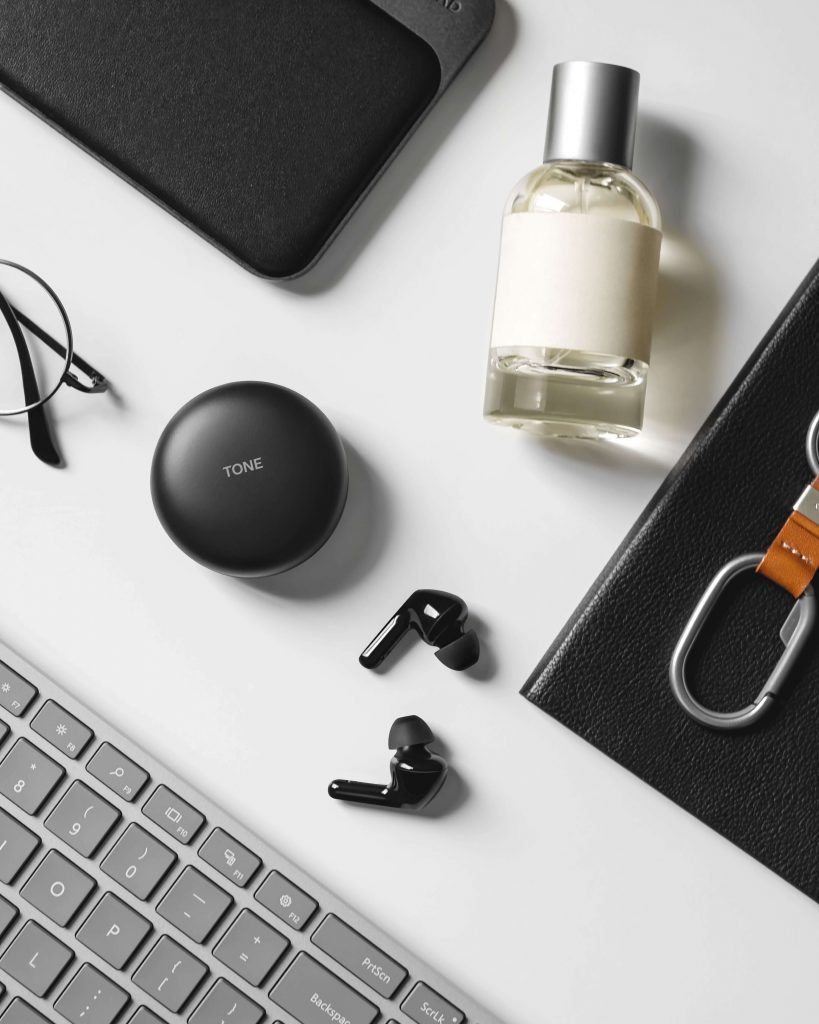 W: LG HBS-FN6 TONE Free Wireless Earbuds.
The gift for music and interior design lovers: LG SN11RG Soundbar
This Christmas there is no need to compromise on style when blasting your favourite holiday songs! The sleek LG SN11RG combines Meridian's leading audio technology along with Dolby Atmos and DTS:X for a totally immersive listening experience. For the interior design fanatic, the soundbar can also be mounted flush to the wall.