John Bell & Croyden Wigmore Street
John Bell & Croyden is the heart of wellbeing and a health Oasis, nested in historic and yet trendy Marylebone Village, London. This institution roots from 1978 as the official Pharmacists to Her Majesty the Queen, its quality and longevity are reflected in its status as a royal warrant holder. As well as pharmacy services, this large luxurious emporium offers a wide range of high-quality health and beauty products and services, including vitamins and supplements, medical devices, mobility aids, skincare, cosmetics, and male grooming products. Their in-residence services include luxury 'Skin Design London', in-residence doctor and in-residence healthcare offers a wide range of services from simple health checks, dietetic consultations, and hosiery fitting services. John Bell & Croyden have been a bedrock in the community and provided a haven for health and wellbeing in current unprecedented times. I would like to share with you some amazing brands from John Bell and Croyden. We made it together. These brands will become a firm addition to your life for generations to come.
Skin Design London
Winner GQ Breakthrough Brand of the year, Harpers Bazar, Elle and Vogue Italia are all raving about Skin Design London. Skin Design London fuses designer cosmeceutical expertise with cutting-edge science, to deliver luxurious clinic-standard results at home. The pioneering and carefully edited range, enriched with a powerhouse of active ingredients marks a new era in performance-lead skincare.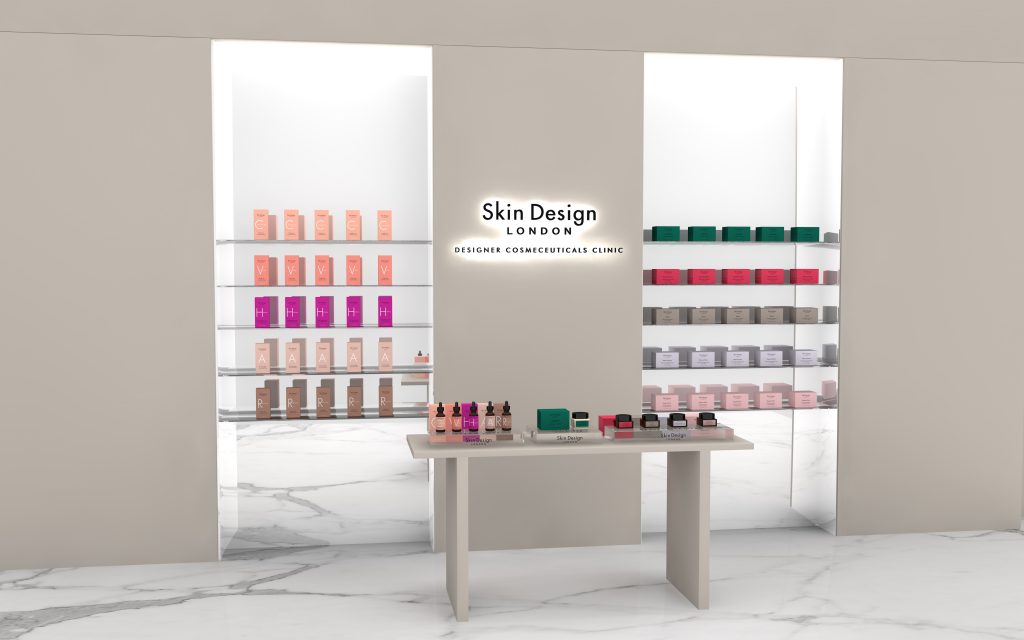 The creator and innovator behind the brand Fatma Shaheen – an award-winning skincare and clinic expert with over a decade of experience in the industry. Internationally renowned as one of 'the world's Leading Facialists' by Vogue Italia, and recently named 'Top London people to see in for treatments.
In the words of Fatma "Skin Design London's USP is our innovative formulation recipes which are powerful enough to treat a myriad of skin issues yet gentle enough to soothe and protect the skin, rather than cause irritation. Our products have been rigorously tested by real clients, and are backed by efficacy, science, and trust. We stand at the forefront of skin health and skin quality. Our dedication to streamlining the world of skincare for our clients provides them with the confidence that less is more."
You can imagine how excited I was to get an opportunity to experience first-hand a Skin Design London VIP personalised Facial
Skin Wellbeing Facelift VIP personalised Face Treatment
The Skin Design London clinic treatments are a residency at John Bell & Croyden. I was greeted by a friendly clinical aesthetician who invited me to lay on a beauty bed which was both warm and welcoming. The day before the aesthetician requested that I complete a questionnaire and before the treatment commenced, we discussed my immediate concerns, hopes and desires for flawless skin.
The aesthetician decided that she would create a custom facial to assist with my dehydrated skin, the texture of my skin, congestion and help deliver a glow to aid pigmentation.
First, the aesthetician personalised a treatment using a cocktail of Skin Design London Professional Peels. The cocktail of peels refreshes and revitalises the skin and preps it for part two.
Second: The Glow Pen, a patented technology to introduce the C V H A R, serum actives. Electroporation Needle. rejuvenates the skin using microneedles stimulating the mesoderm (middle layer of skin) without any scarring and boosting the natural skin healing process and the collagen rearranging process deep into the layers maximizing the efficacy and results. The cocktails of peptides, amino acids, antioxidants delivered fresh oxygen and vibrancy to my skin.
Third: The finale, designed to tighten, sculpt, and lift. The Face Machine is exclusive to Skin Design London infused with radio frequency, face cupping/suction, laser, and light therapy. This facelift treatment stimulates fibroblast and remodels the skin without downtime. Energising and illuminating the skin. Let your skin journey begin! The result, my skin was left with a heavenly glow.
BeautyLab Black Diamond
A red-carpet-ready collection designed for all skin types, BeautyLab Black Diamond range infused with diamonds, precious gemstones, peptides and mother of pearl delivers both immediate and cumulative youth-enhancing results.
The brand, originally developed for celebrity estheticians, has quickly become an established salon/spa/clinic brand. BeautyLab creates smart, high-performance products that reactivate and re-educate the skin's functions, delivering both immediate and long-term results.
The BeautyLab Black Diamond product collection is designed to create flawless, radiant skin. Encapsulated diamond cores restore the skin's ability to reflect blue light, giving skin a radiant, more youthful appearance. Diamonds deliver a soft-focus effect that fills in fine lines and blurs the visibility of wrinkles, shadows, pigmentation, and imperfections, as well as adding luminosity to the skin. Mother of pearl provides excellent but gentle exfoliation, giving the skin a pearly, smooth finish.
Sapphire has a strong anti-inflammatory effect, while Ruby nourishes, heals, and energises the skin. The range is also rich in copper peptides: they moisturise, plump and soften the skin and improve its firmness and suppleness. BeautyLab Black Diamond range provides an instant photogenic look, which is why it is used at red carpet events, TV, and fashion shows, where your skin must look absolutely flawless.
I was so excited to try the Black Diamond collection.
Step 1:
Put a small amount of Black Diamond Peptide Cleanser on your fingertips and massage in circular motions on your face and neck. Remove with a few damp cotton pads or rinse with lukewarm water and pat dry. Double cleanse if necessary.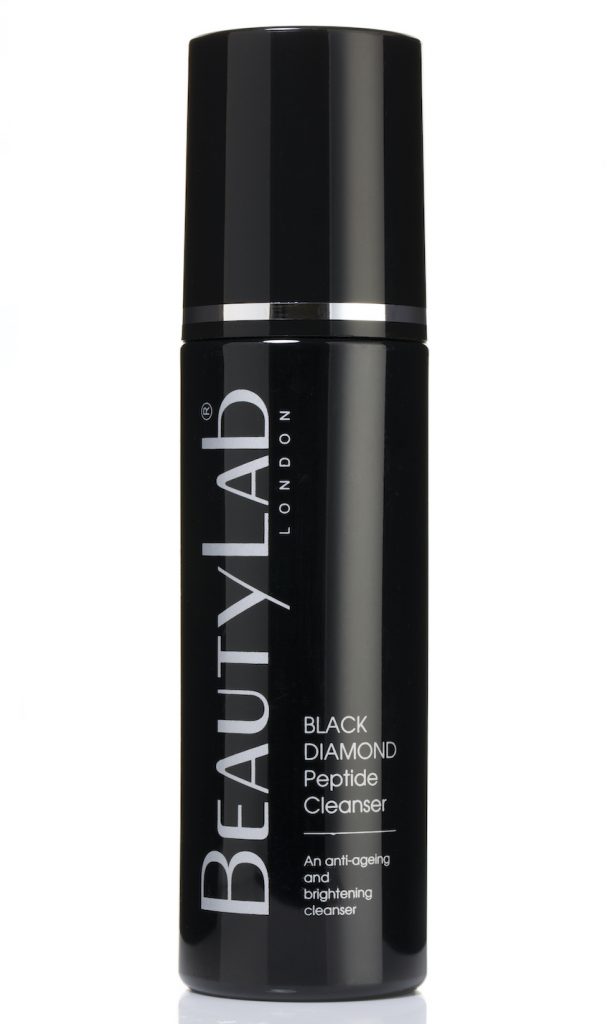 W: John Bell & Croyden BeautyLab Black Diamond.
Step 2:
Instantly illuminate your complexion and give skin the youth-boosting moisture it needs with this glamourising serum. After cleansing, apply the BeautyLab Black Diamond Energizing Serum morning and evening, using pressing movements over the face and neck. The complexion is left deeply hydrated, revitalised and soft.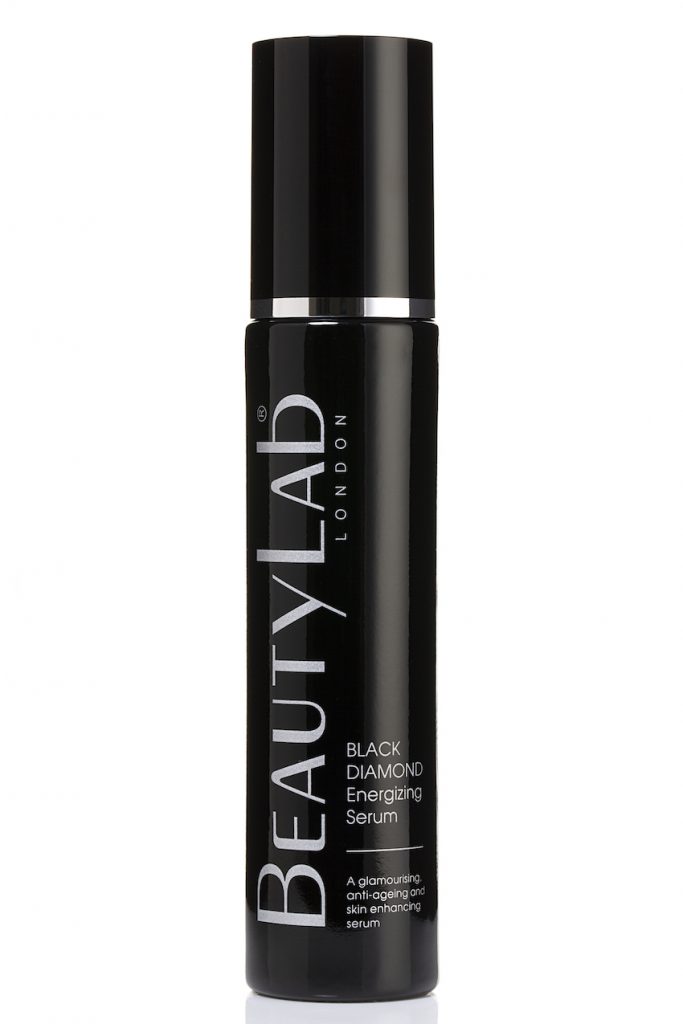 W: BeautyLab Black Diamond Energising Serum.
Step 3:
Use BeautyLab Black Diamond Moisture Complex every morning or BeautyLab Black Diamond Cellular Repair Night Cream every evening. Apply to face and neck with light upward circular motions, avoiding the eye area.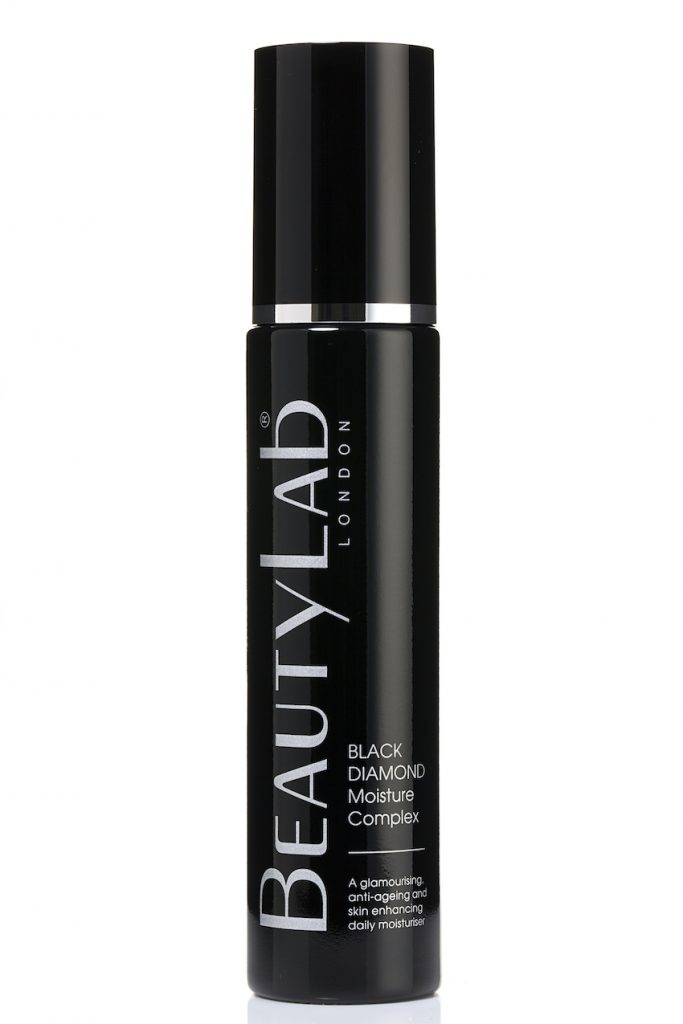 W: BeautyLab Black Diamond Moisture Complex.
BeautyLab Black Diamond Cellular Repair Night Cream is designed to support the nighttime regeneration process. It helps repair skin tissue and deeply nourishes the skin. The formula supports collagen production and reduces fine lines and wrinkles, while a multivitamin complex supports cell renewal and helps reduce oxidative stress.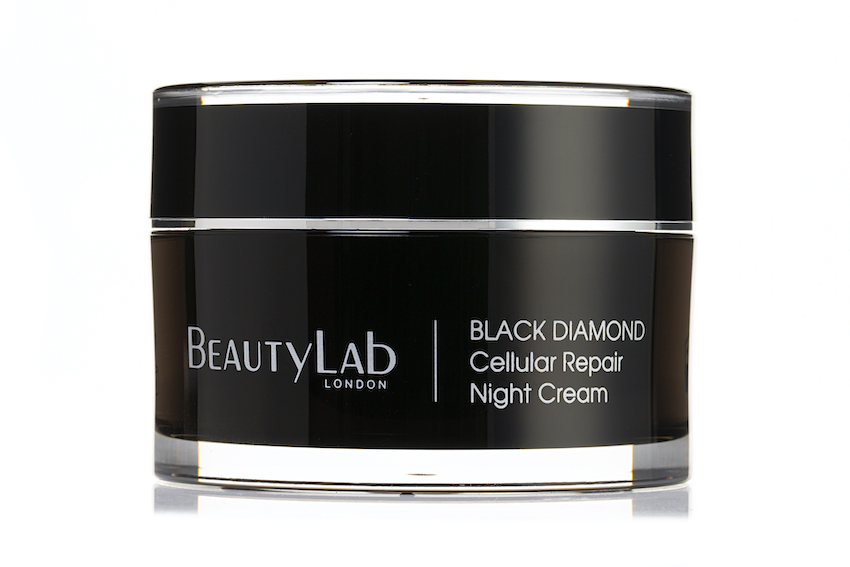 W: BeautyLab Black Diamond Cellular Repair Night Cream.
Step 4:
Minimise the appearance of pores, fine lines, and wrinkles with BeautyLab Black Diamond Pearl Dermabrasion 2 to 3 times per week after cleansing. This award-winning treatment removes dead skin cells, stimulates cell renewal, reduces uneven pigmentation, and promotes brightness. Key active ingredients include magnesium, which increases skin hydration, and aloe vera, which provides soothing moisture.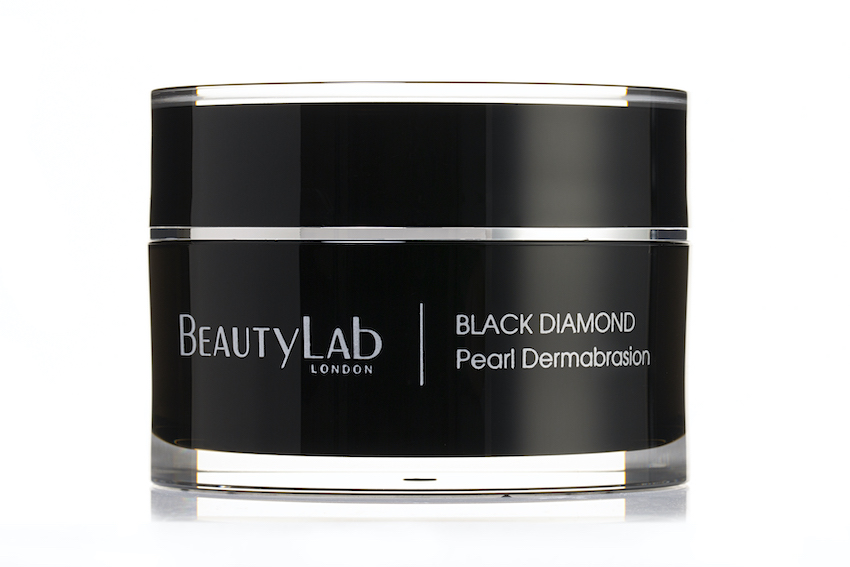 W: Beautylab Black Diamond Pearl Dermabrasion.
Results:
Flawless and radiant skin BeautyLab Black Diamond blurs wrinkles, shadows, pigmentation, and imperfections. You will feel like a celebrity with an instant photogenic look. This is a perfect collection for a special occasion and the forthcoming season.
John Bell Croyden
I had the pleasure to spend time at John Bell Croyden 2021 press day it was incredible. I was introduced to a plethora of Skincare and Nutritional brands. Check out the hot picks below.
AETHERN
The ultimate skincare drink scientifically backed that improves skin firmness, radiance, hydration, and protection against UVA rays. After a week you will begin to notice brighter and more luminous skin, after 28 days, skin hydration improves, and dark patches are reduced around the eye area. In the following weeks, wrinkles are minimised progressively and skin firmness increases creating a skin tightening and plumping effect.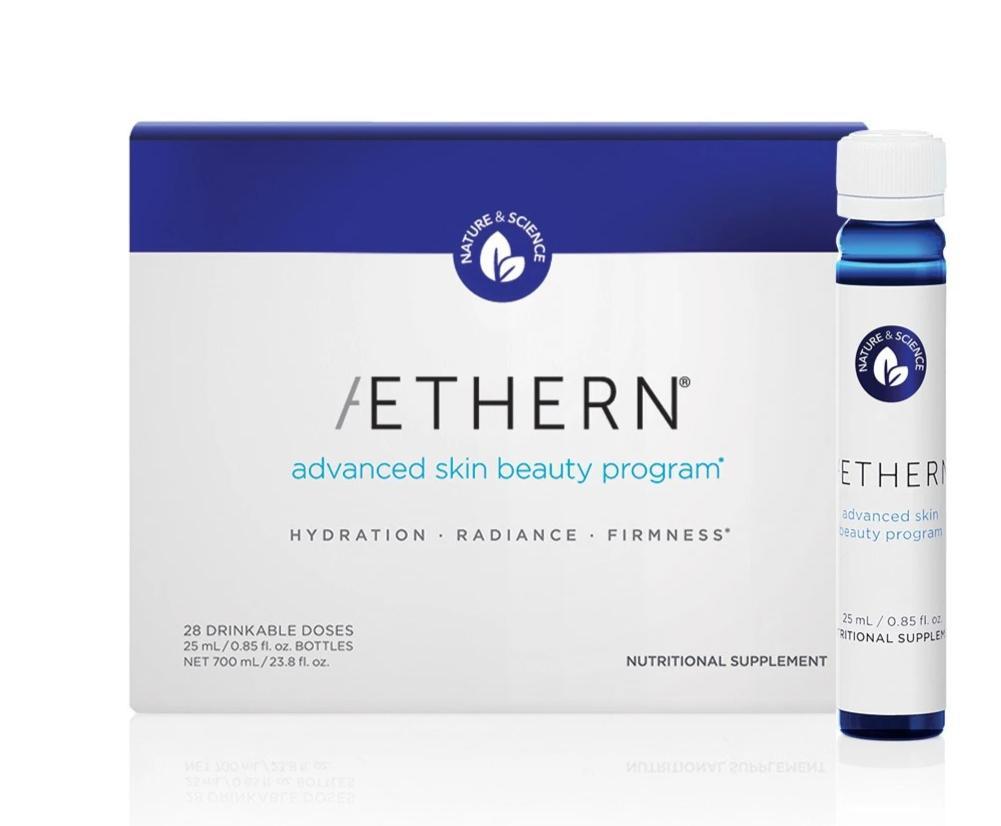 AETHERN is used and recommended by advanced leading dermatologists and surgeons worldwide.
W: Aethern.
DECLÉOR
Green Mandarin Glow Aromessence Serum
Green Mandarin Aromessence is a 100% natural-origin face serum enriched with Green Mandarin, Lemon and Sweet Orange Essential Oils to revive your skin glow and reduce the appearance of wrinkles/fine lines.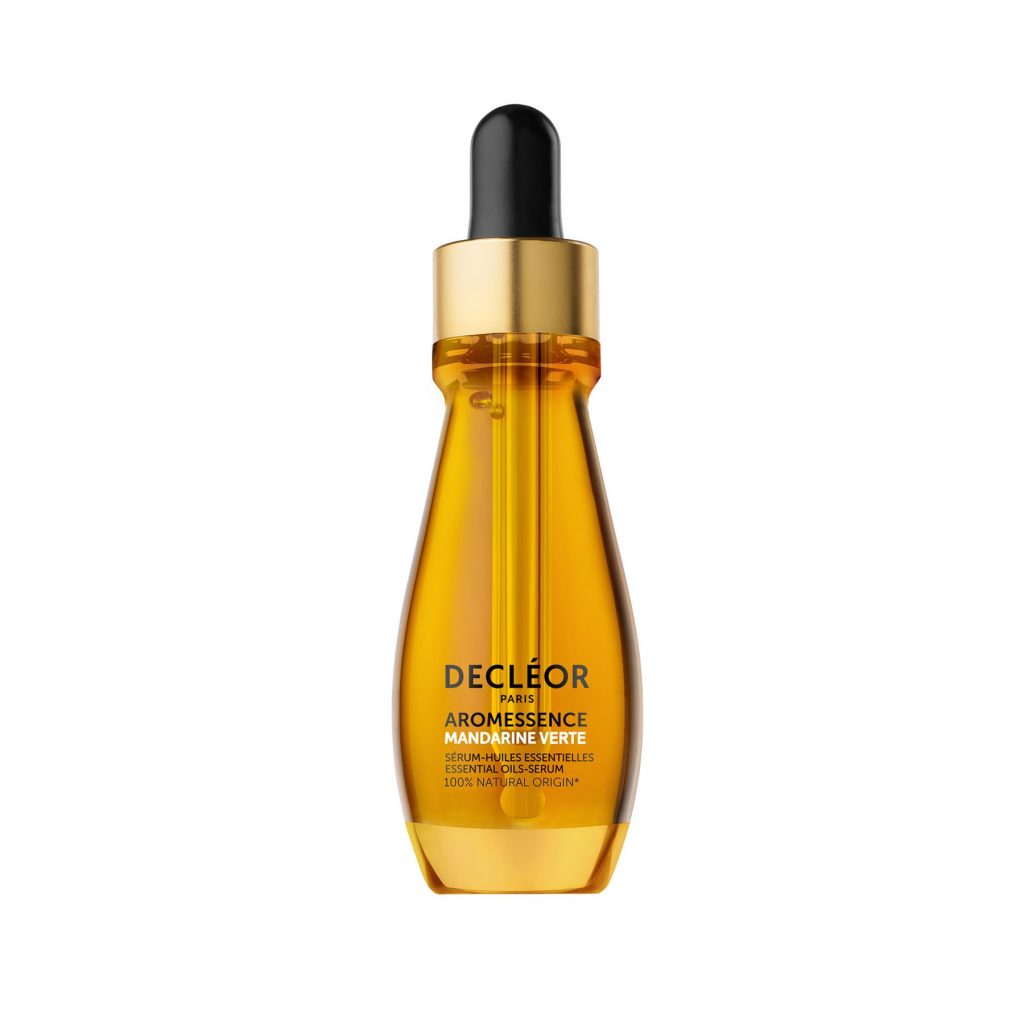 W: Decleor.
DECREE
Peptide Emollient Veil +
An elegant moisturizer loaded with anti-ageing peptides. Skin is plumped and radiant. Delivers lasting hydrating and enhances the effects of day and night serums. This richer formula is ideal for drier skins; also treats skin dehydrated by air travel, extremes of temperature and fatigue.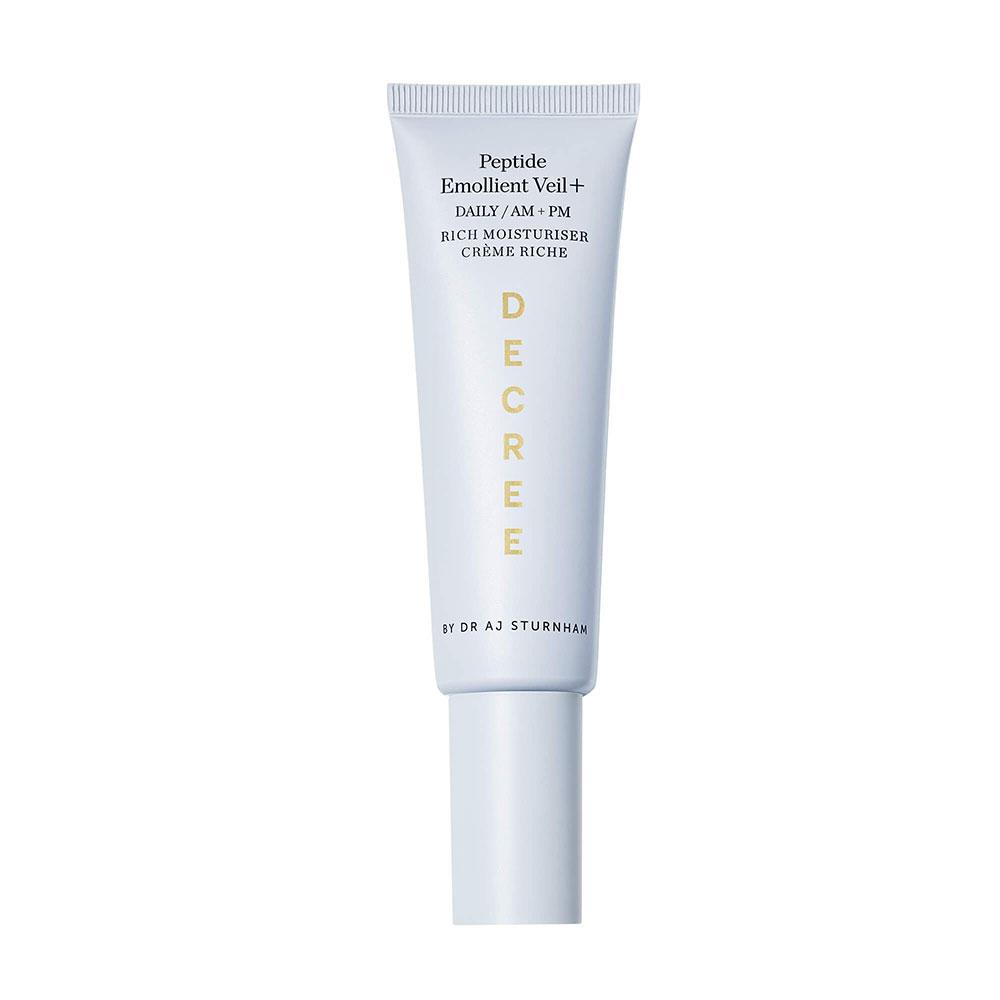 W: Decree.
DERM INSTITUTE
Cellular Rejuvenating Neck & Décolleté Serum
Intensive formula designed to firmer and tighter neck and décolleté. advanced peptide complex works to help reduce the appearance of lines and wrinkles to create a contoured Y line of the neck. Hydrates the neck and décolleté for a soft and refined touch.

W: Cellular Rejuvenating Neck & Décolleté Serum.
DERMALOGICA
Biolumin-C Gel Moisturiser
Daily brightening gel moisturizer provides weightless hydration and gives skin a radiance boost for healthy-looking skin. NEW BioLumin-C Gel Moisturizer is the solution for brighter, more hydrated skin. Its weightless, Vitamin C-rich gel formula penetrates the skin's surface for immediate, glowing results and helps to strengthen the skin's moisture barrier.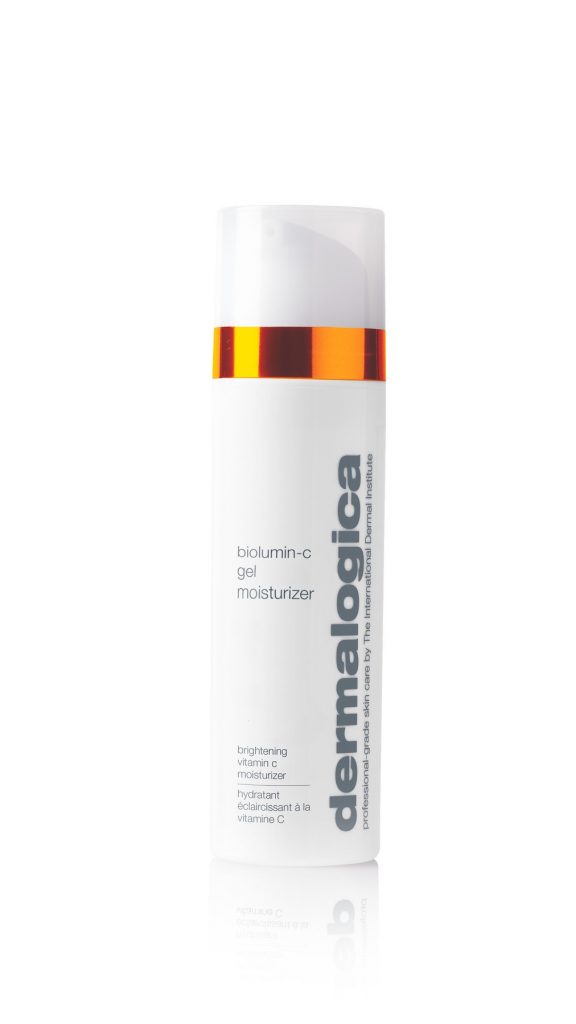 W: Biolumin-C Gel Moisturiser.
DR IRENA ERIS
Institute Solutions Y-Lifting Contouring Serum
A serum that effectively lifts up the facial contours, modelling the skin within the Y-zone (cheeks, chin and neck). Horizontal and vertical wrinkles are visibly reduced. The highly active lipolytic complex reduces a double chin by stimulating microcirculation and auto-drainage. The facial profile becomes sharpened and visibly slimmer. Red algae extract and Centella asiatica reduce skin laxity and embrace the skin with pleasant softness.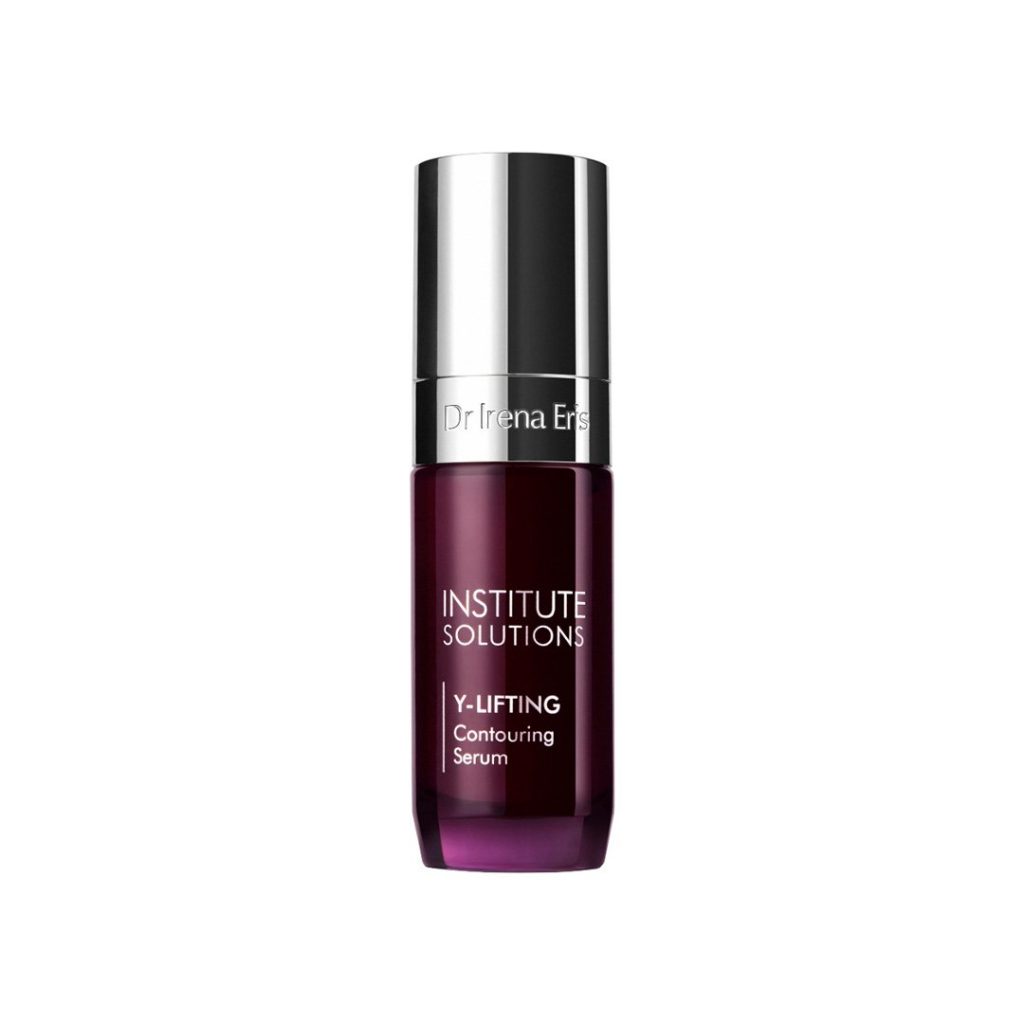 W: Institute Solutions Y-Lifting Contouring Serum.
EGYPTIAN MAGIC SKIN
Biolumin-C Gel Moisturiser Institute Solutions Y-Lifting Contouring Serum Egyptian Magic Skin Cream
Egyptian Magic is a legendary, multi-purpose 100% natural balm that can be used to hydrate dry skin, soothe, and beautify from head to toe. Based on a formula created thousands of years ago in the land of Pharaohs, Egyptian Magic is a powerful blend of 6 natural ingredients packed with antioxidants, known for their nourishing, anti-bacterial and healing properties.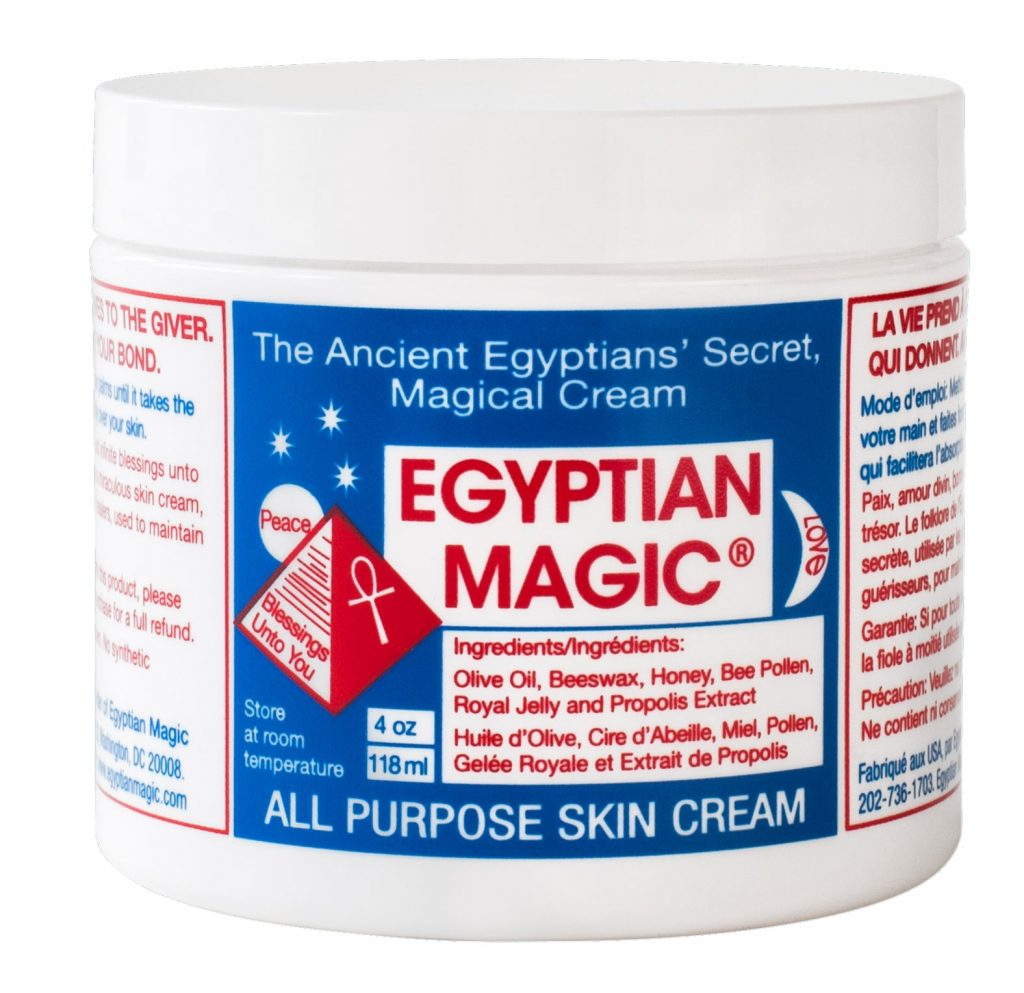 ILES FORMULA
Luxury Haircare Brand
High-performance signature haircare that delivers instantly soft, sumptuous, nurtured hair. These formulas really do transform hair from the very first use. The phenomenal reviews are testimony to their benchmark performance of delivering soft, sumptuous, nurtured hair from the very first use.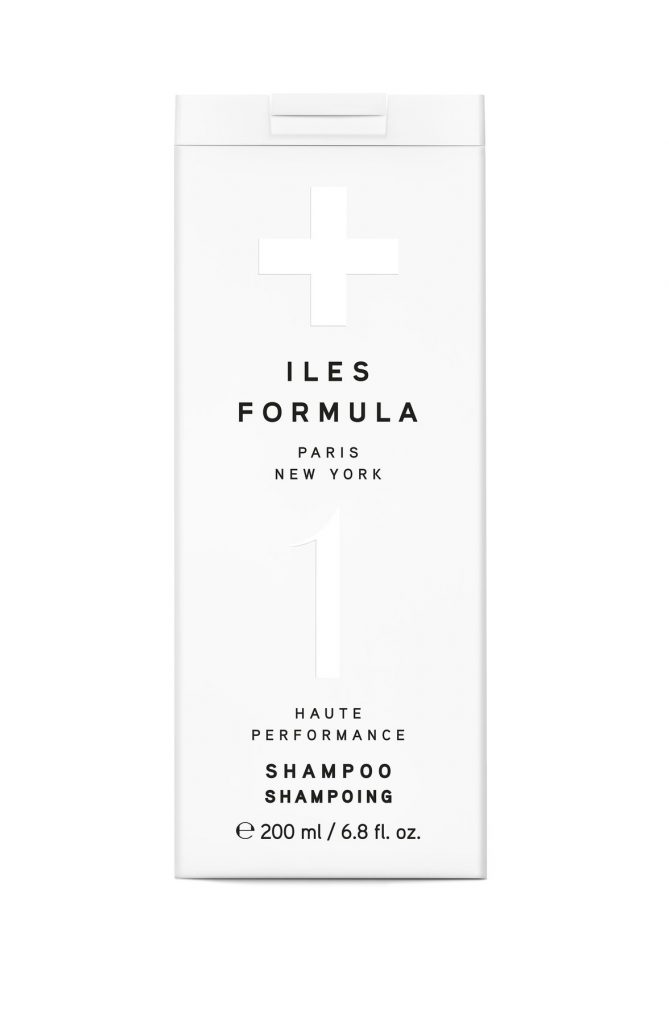 W: Luxury Haircare Brand Iles Formula.
JOHN BELL & CROYDEN
Detox
Epsom Salts
These Epsom Salts provide a source of Magnesium sulphate in a natural mineral combination recognised for its many therapeutic properties. They contain no added colours or synthetic fragrances and are a great way to help aid the body in a natural process of soothing and relaxing after sports, athletics or simply after a busy day.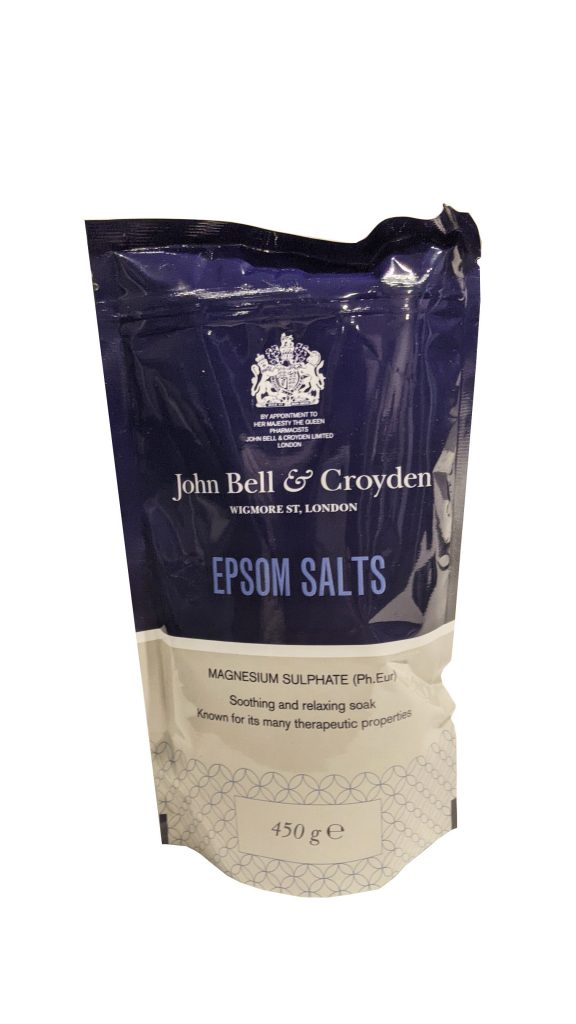 W: Epsom Salts.
NATURA BISSÉ
Diamond Instant Glow x 3
Diamont Instant Glow is an express three-step treatment designed to transform skin, leaving it feeling, and looking, smooth, luminous and firm. Three ampoules, labelled Peel, Radiance and Lift, are designed to work in tandem with one another to deliver an essential veil of hydration, as well as fortifying and firming your complexion with the skin-tightening power of collagen for a natural, more youthful-looking radiance.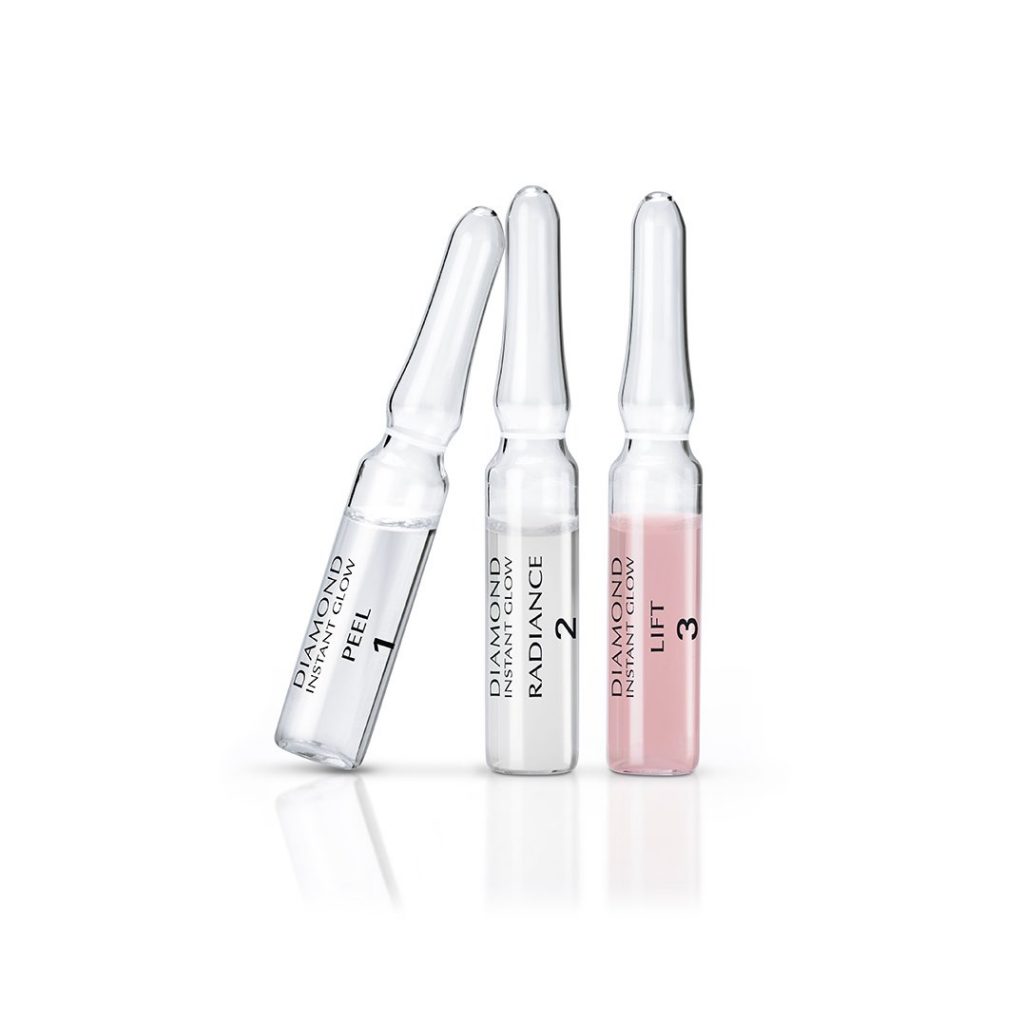 NESTI DANTE
Il Frutteto citron & bergamot soap
An Italian perfumed cleansing bar made using the old-craft saponification method of boiling in a cauldron. Crafted in Florence using traditional methods and high-quality ingredients, this natural, vegetable-based soap gently cleanses and rejuvenates, whilst energising and refreshing to leave skin feeling soft and supple. It gives off sunny notes of bergamot, which then reveal an enchanting heart of citrusy freshness.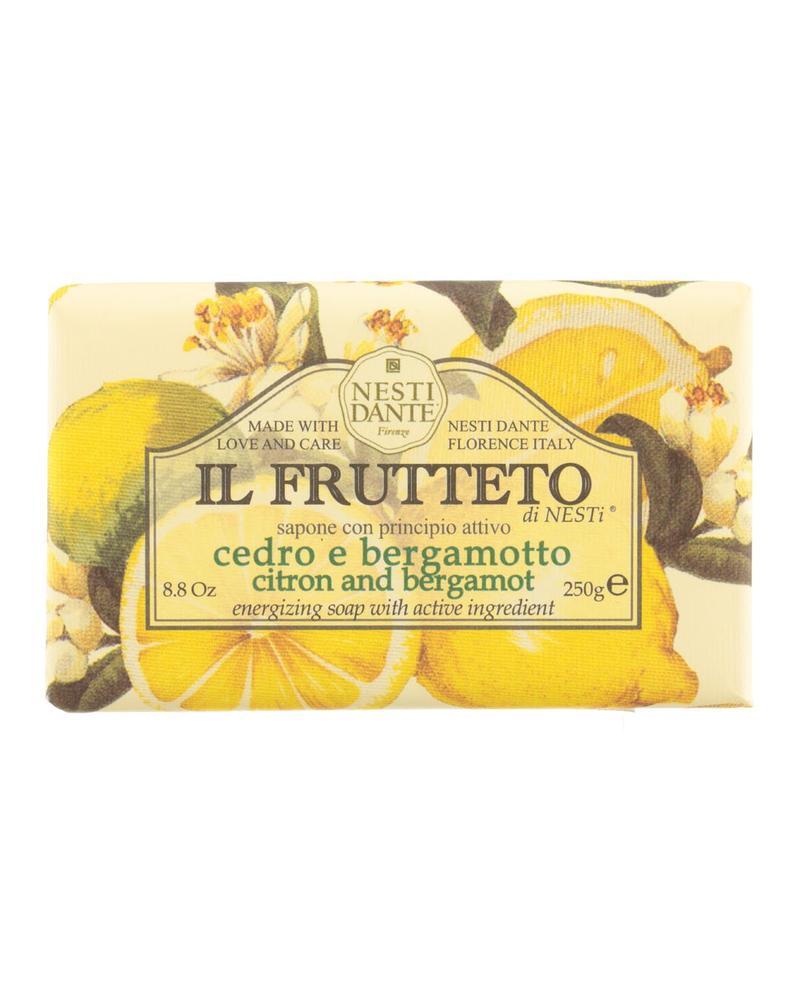 W: Il Frutteto Citron & Bergamot Soap.
PHARMACERIS
Dermo-Regenerating Soothing Cream
The cream is recommended for regular care of sensitive and allergic skin for both acute and chronic skin irritation, severe dryness, and persistent itching. It is also recommended when recovering from aesthetic medicine procedures, laser therapy, peeling, dermabrasion, or mesotherapy, as well as whenever your skin is exposed to environmental aggressors or mechanical irritation e.g., due to shaving or epilation.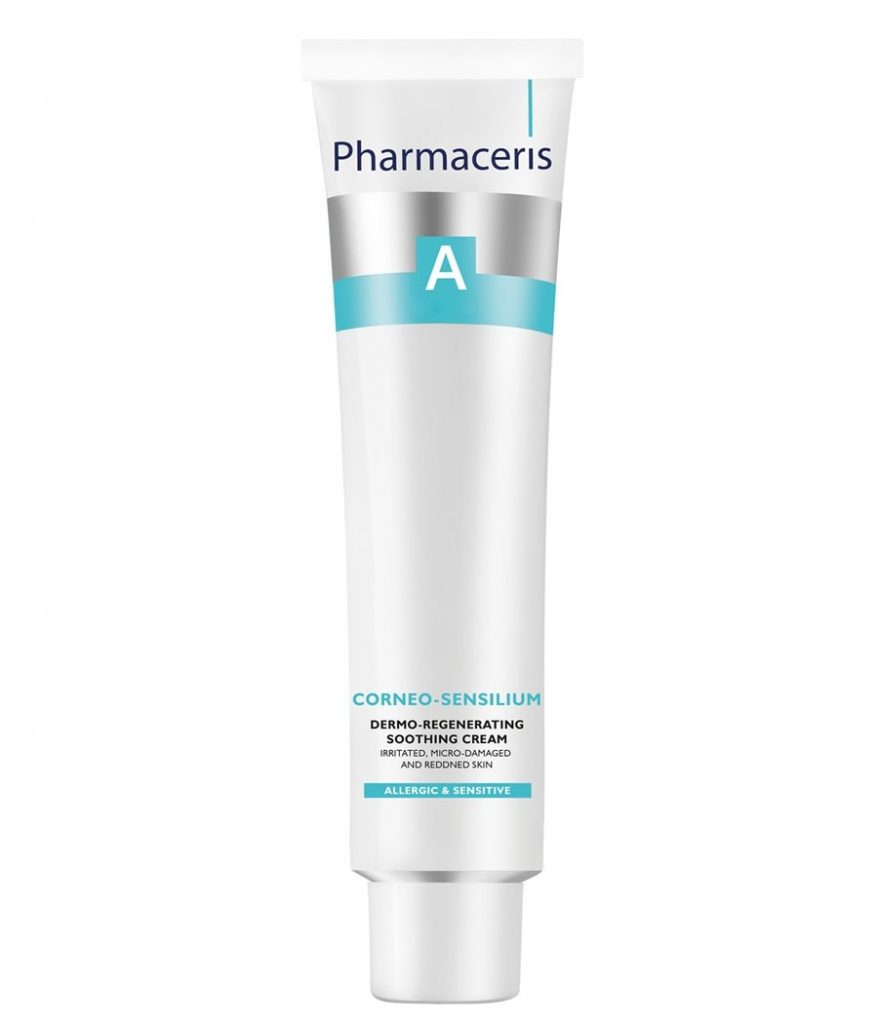 W: Dermo-Regenerating Soothing Cream.
POLISHED LONDON
Aloewhite Mouthwash
The specially formulated mouthwash AloeWhite has been designed using the finest naturally derived pure ingredients that help neutralise bad breath bacteria. This incredibly effective mouthwash soothes and relieves the gums whilst leaving the mouth extra "Minty" and naturally clean.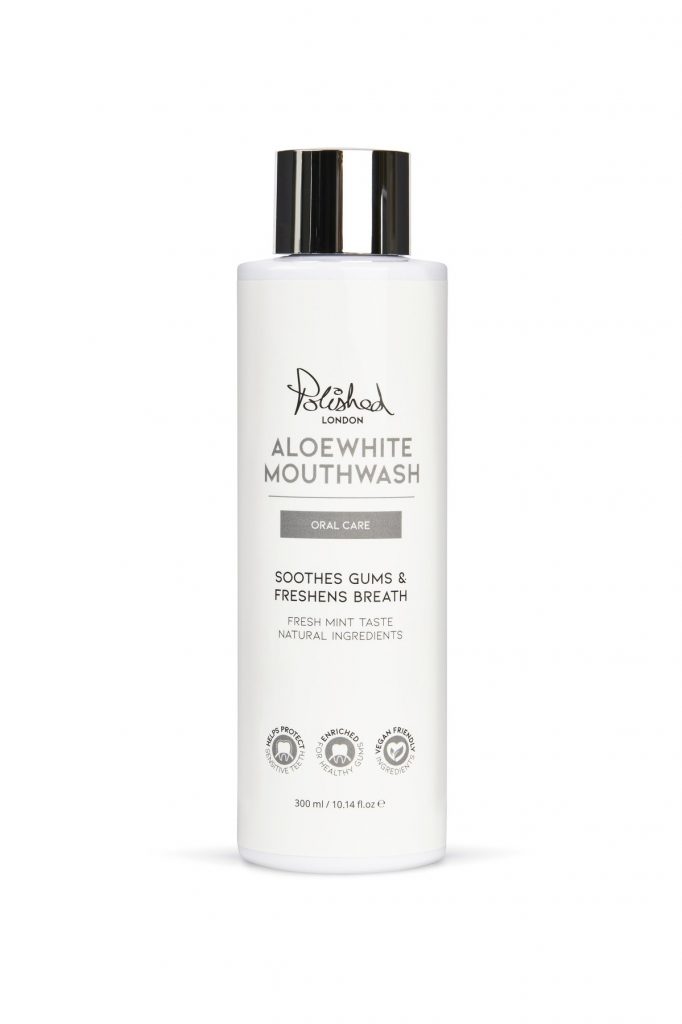 SARAH CHAPMAN
Meso-melt Infusion System
Achieve a healthy, glowing complexion with the MesoMelt Infusion System, combining high potency skincare and micro-needling technology to transform and rejuvenate skin at home.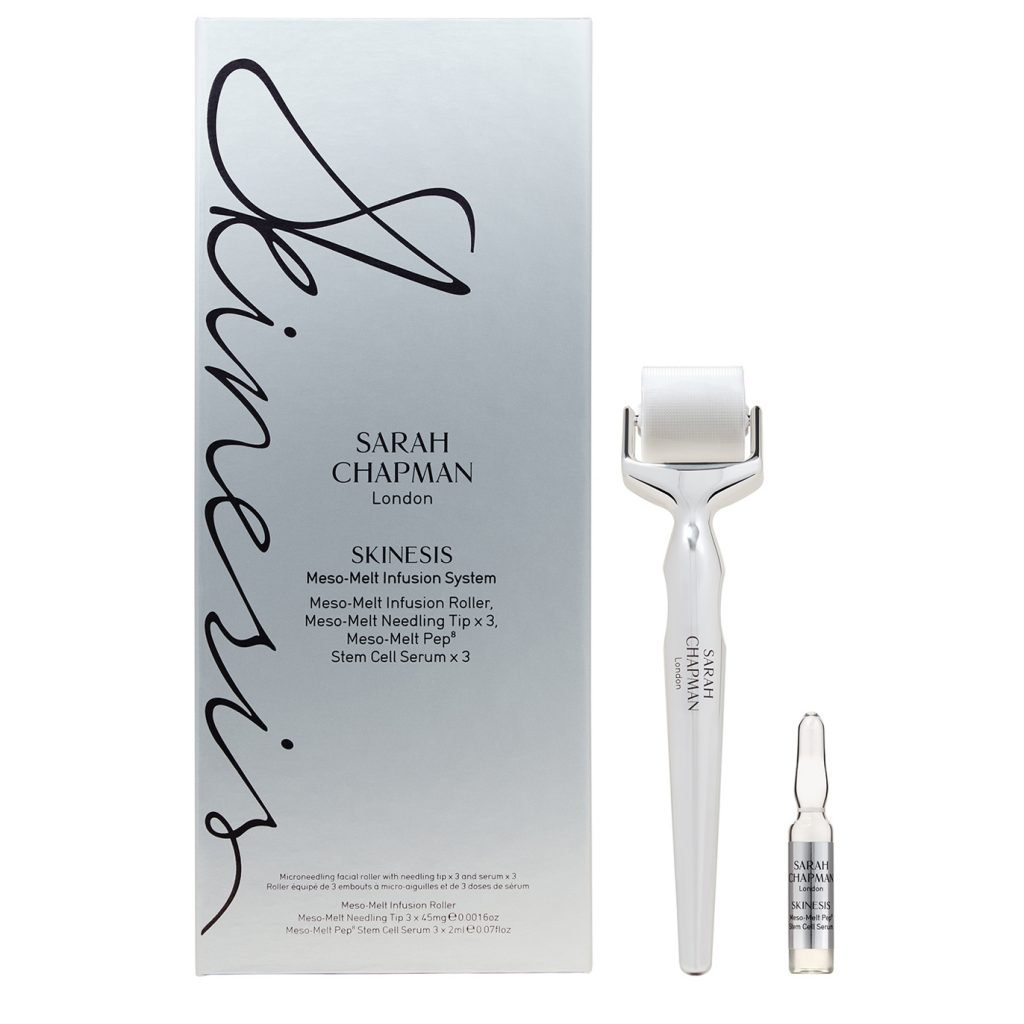 SARAH CHAPMAN
Ultimate Cleanse
This intelligent omega-rich cleanser is formulated with collagen-stimulating peptides, skin-normalising vitamin A and potent skin defence antioxidants to effectively remove all face and eye makeup, deep clean, condition and brighten.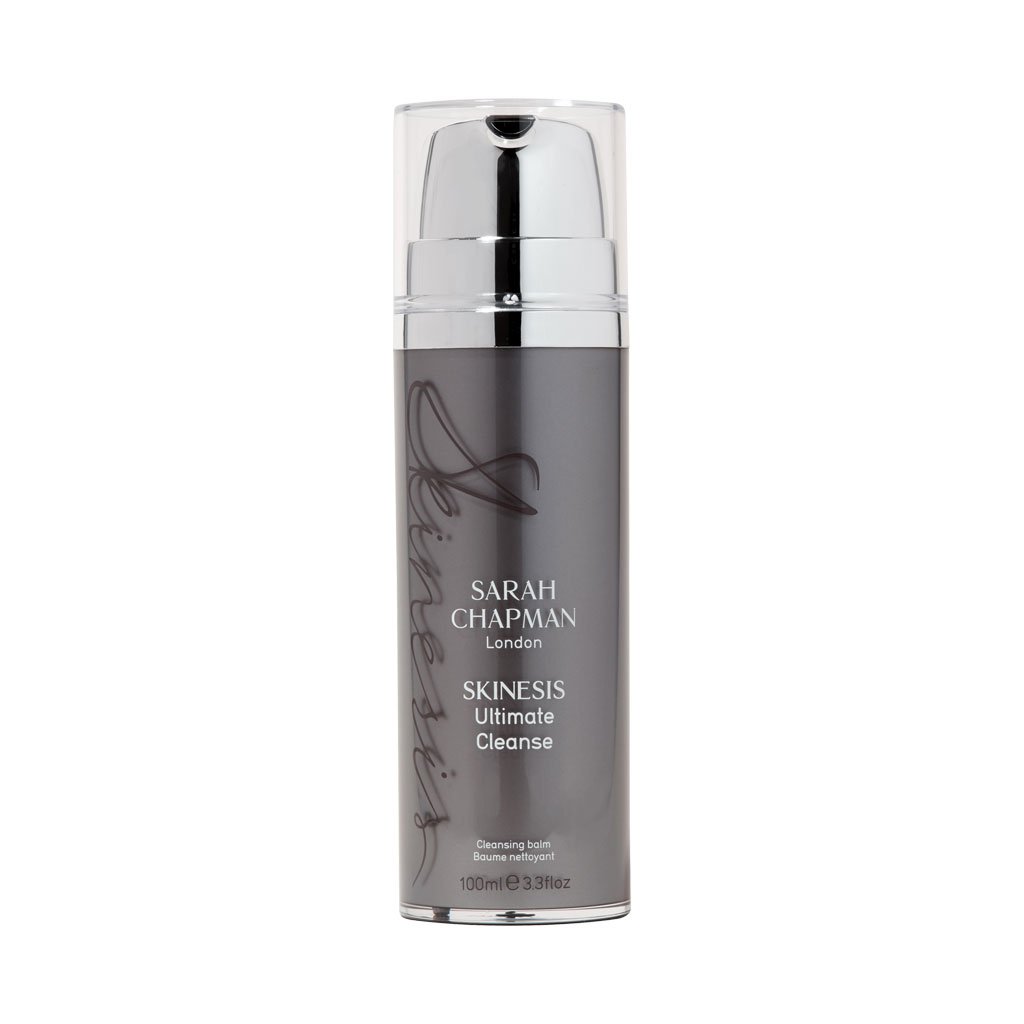 W: Ultimate Cleanse.
SUNDAY RILEY
Charcoal Smoothie Jelly Body Scrub
Refines rough, bumpy texture (including keratosis pilaris on the arms) with a combination of clarifying salicylic acid, natural exfoliating powders, and detox-loving charcoal. This skin polishing body scrub targets bumpy, textured, flaky skin (including keratosis pilaris or "chicken skin" on the arms and thighs with a dual-action exfoliation system.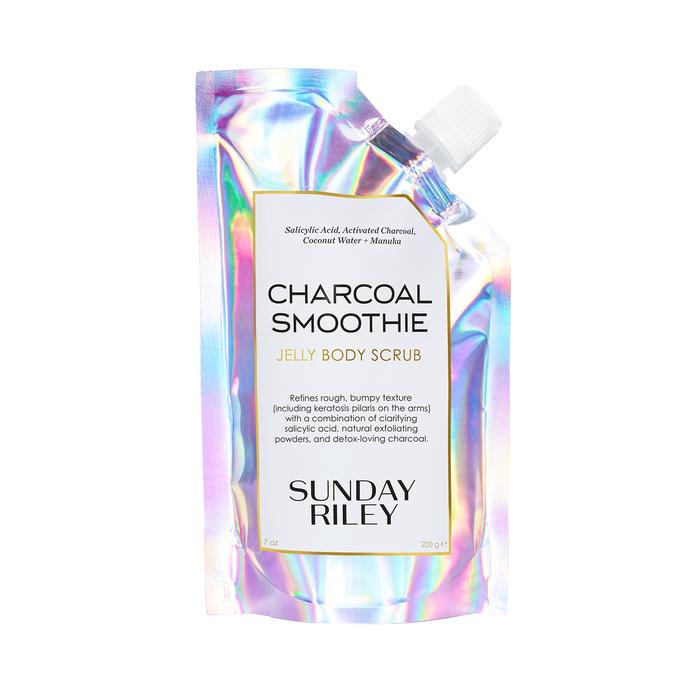 W: Charcoal Smoothie Jelly Body Scrub.
THE GRUFF STUFF
Eye Balm
This anti-ageing serum balm provides targeted treatment for the orbital area (area around eyes). It can be applied directly to the under-eye as well as over the eyelids. It is fast-absorbing and leaves skin firmer and smoother, with clinically proven results.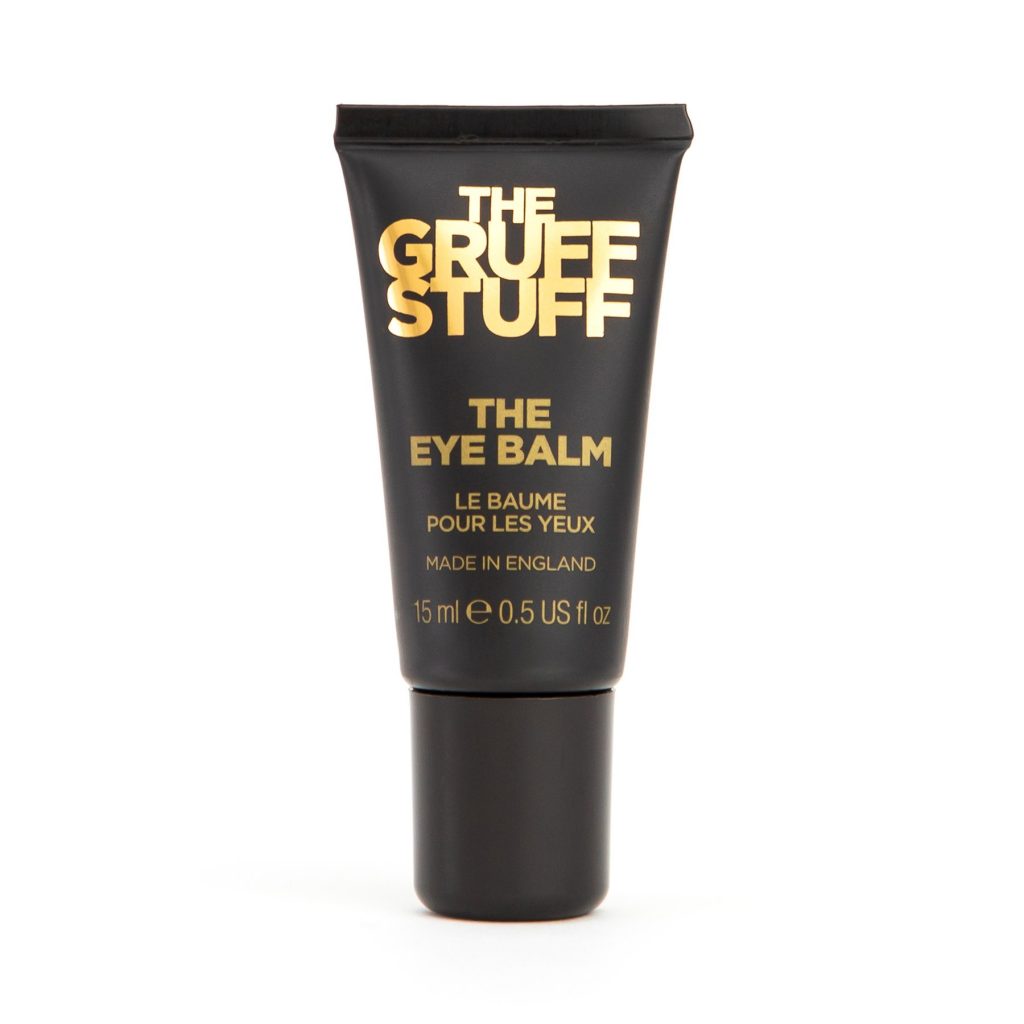 W: Eye Balm.
HELLO DAY
Natural Wellbeing Solutions
Hello Day is a collection of natural supplements. Each box contains four high-quality products specifically tailored to the season to help anticipate and prevent the associated symptoms and manage your health.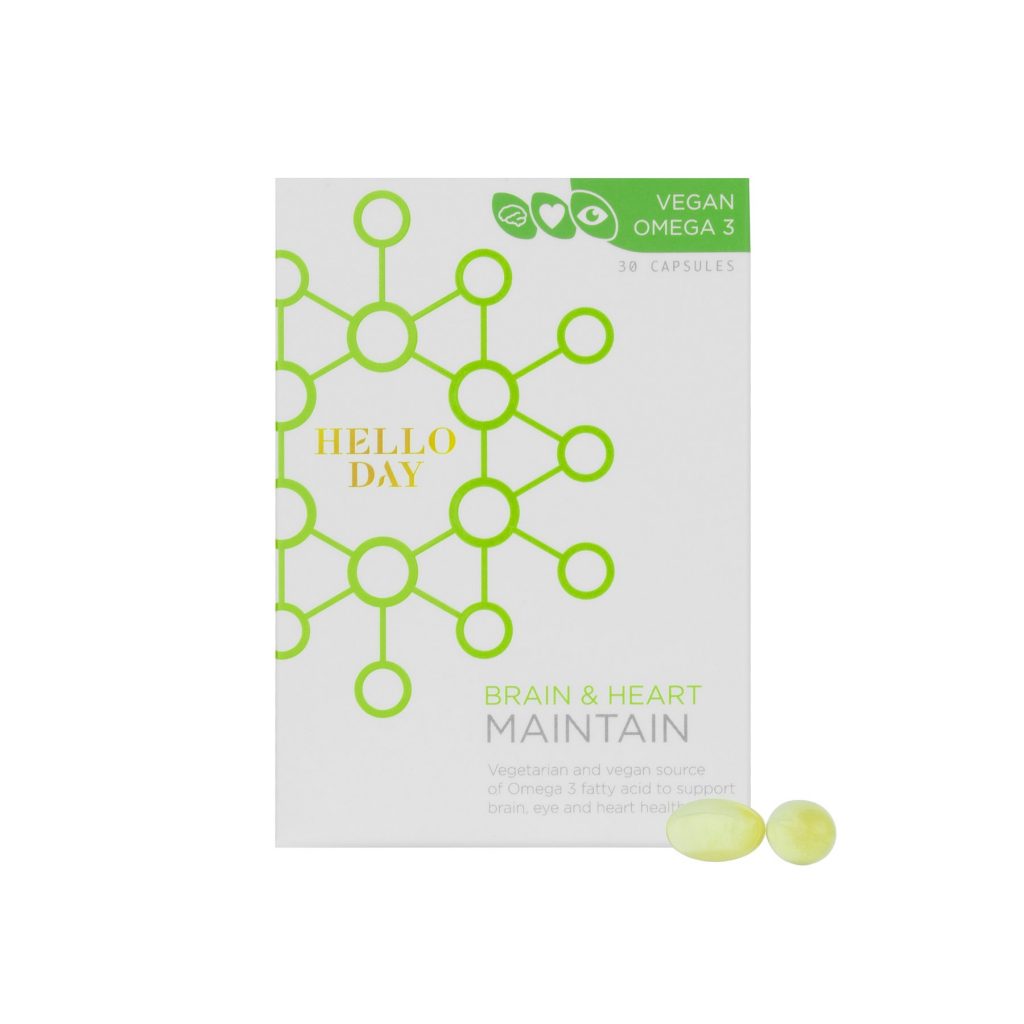 W: Hello Day.
LASHILE BEAUTY
Vegan Supplement Gummies
Concentrated in vitamins, minerals and active ingredients, Lashile dietary supplements work efficiently to provide beauty and "health benefits" to diverse parts of your body such as your hair, skin, nails and lashes.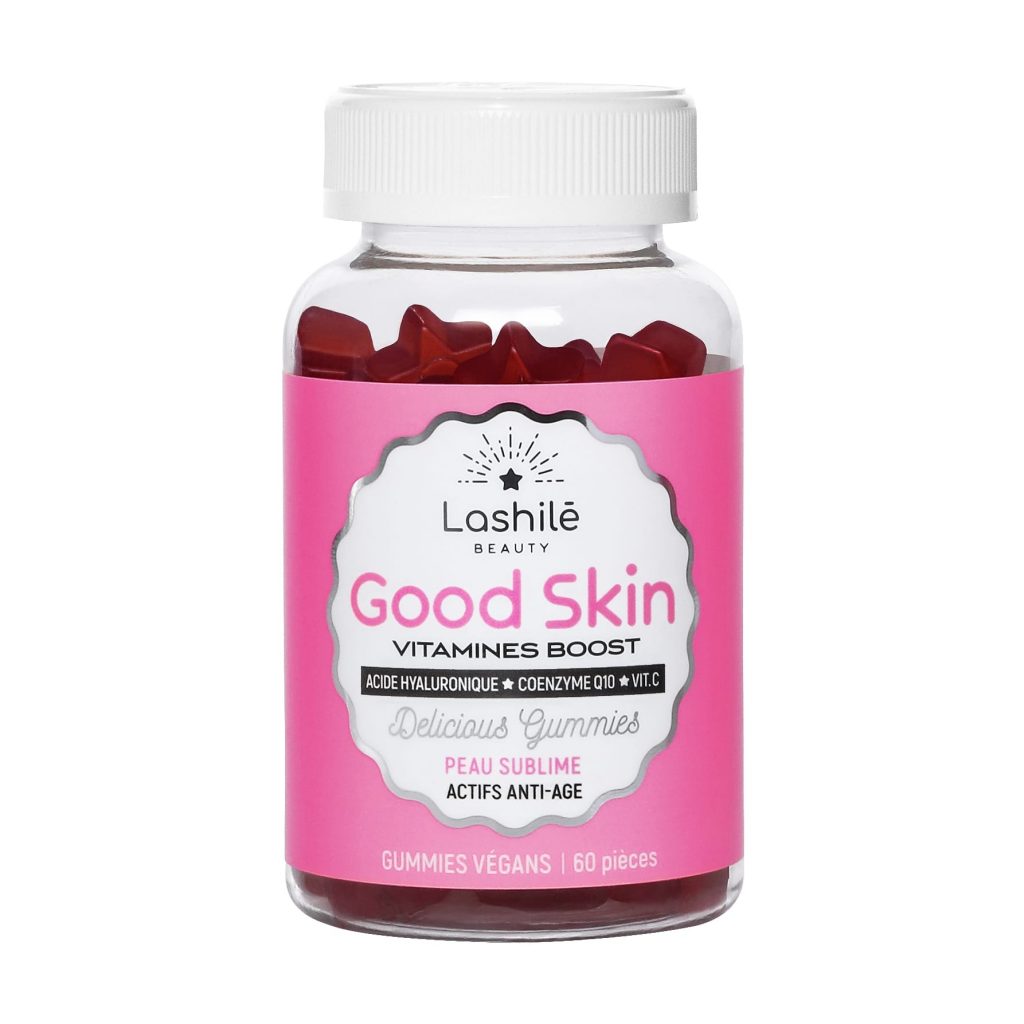 MOTION NUTRITION
Organic Vegan Supplements
At Motion, they support your body and mind with real food supplements made from organic goodness that help you feel more alive, sleep deeper and do better, every day. Quell anxiety and sleep deeper with traditional nootropic herbs scientifically combined with micronutrients for a holistic stress relief found in Motion Unplug.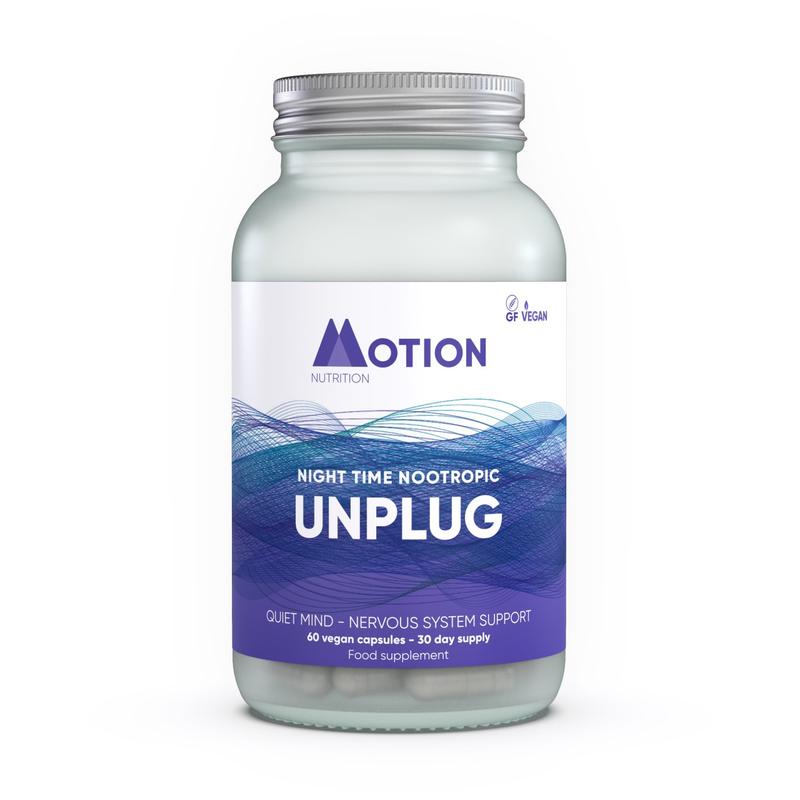 W: Motion Nutrition.
MYO PLANT NUTRITION
Lavender Sleep Spray
Think you can perform at your peak after a terrible night of sleep? Think again. Our muscles literally repair and grow while we're asleep. That's why we knew a sleep-centric formulation was a mandatory addition to our functional oil range.

Using a combination of valerian root, chamomile and lavender oil, we've intelligently engineered this formulation to help support rest, relaxation and a good night of shut eye. Wake up ready and rearing to go day, after day, after day.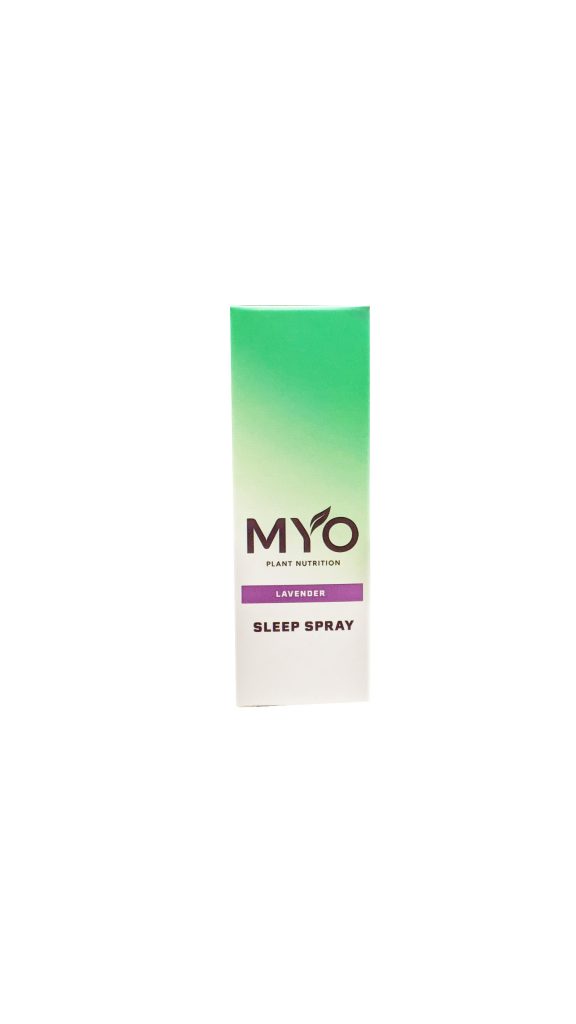 ÖTZIBREW
Organic Coffee Alternatives
Ötzibrew was founded on a commitment and dedication to discovering a range of products that help consumers optimise their health by offering natural alternatives to caffeine-laden drinks.
Organic dandelion & burdock coffee alternative medium roast. Dandelion root is known for helping to detoxify the liver, stimulate the digestive system, and offer support as an anti-diabetic. A refreshing alternative hot drink with natural and organic ingredients, it contains no dairy, gluten or caffeine.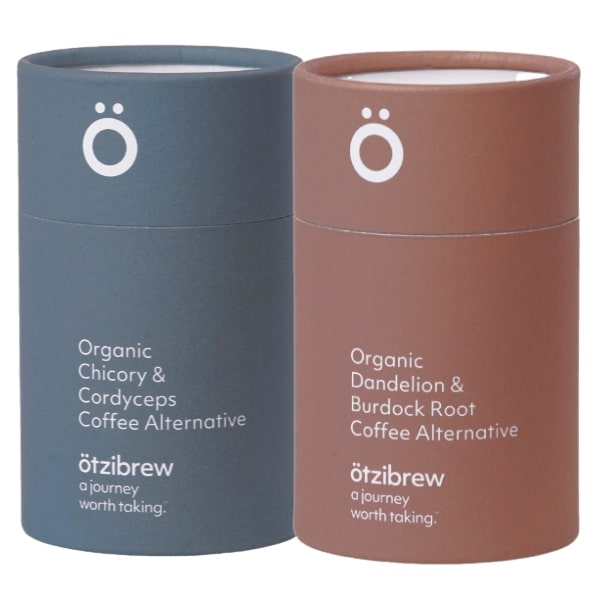 W: Organic Dandelion & Burdock Coffee Alternatives.
Made with 100% natural ingredients, Ötzibrew chicory and cordyceps mushroom blend can help promote optimal digestive health, regulate your appetite, increase energy and stamina to improve memory.
W: Chicory and Cordyceps Coffee Alternative.
RAW FUSION
Fit Probio
All-in-one support for brain, skin, joint, energy and immune care. 20 billion live bacteria in a tasty effervescent sports drink Prebiotic GOS, Collagen, Tart Cherry & Turmeric 1000% Vitamin C daily dose, plus Zinc.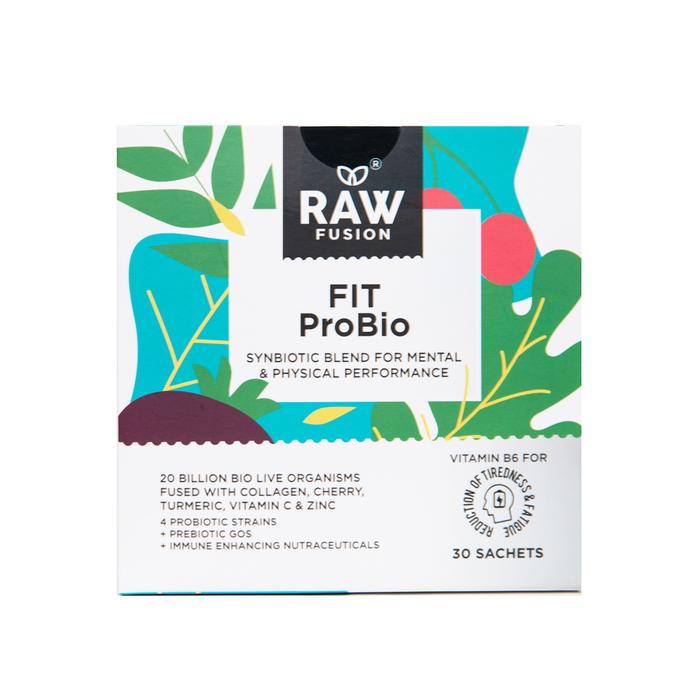 W: Raw Fusion Fit Probio.
Kids Probio
10 Billion Live Organisms per sachet. The highest strength available, plus 9 strains and prebiotic FOS. Including top researched and trending strains for infant health, such as colic, eczema, hay fever and food intolerances. Tasteless powder sachets can be mixed with milk, into yoghurt or cereal, or delivered to the baby via mum during pregnancy or breastfeeding.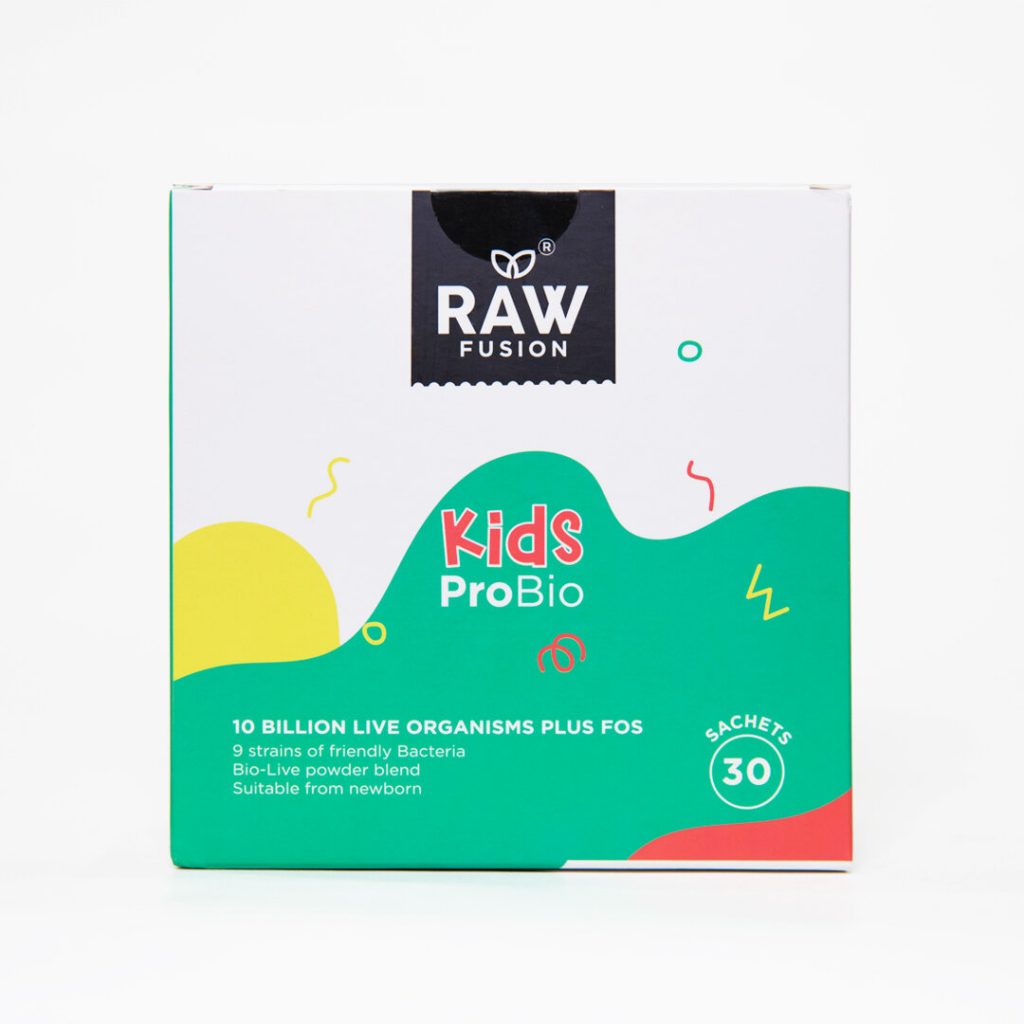 W: Kids Probio.
REVIVE ACTIVE
Super Supplement
An award-winning super supplement with 26 active ingredients working in synergy to provide a powerhouse of vitamins, minerals and amino acids to support energy, the immune system and a healthy heart, in one convenient sachet.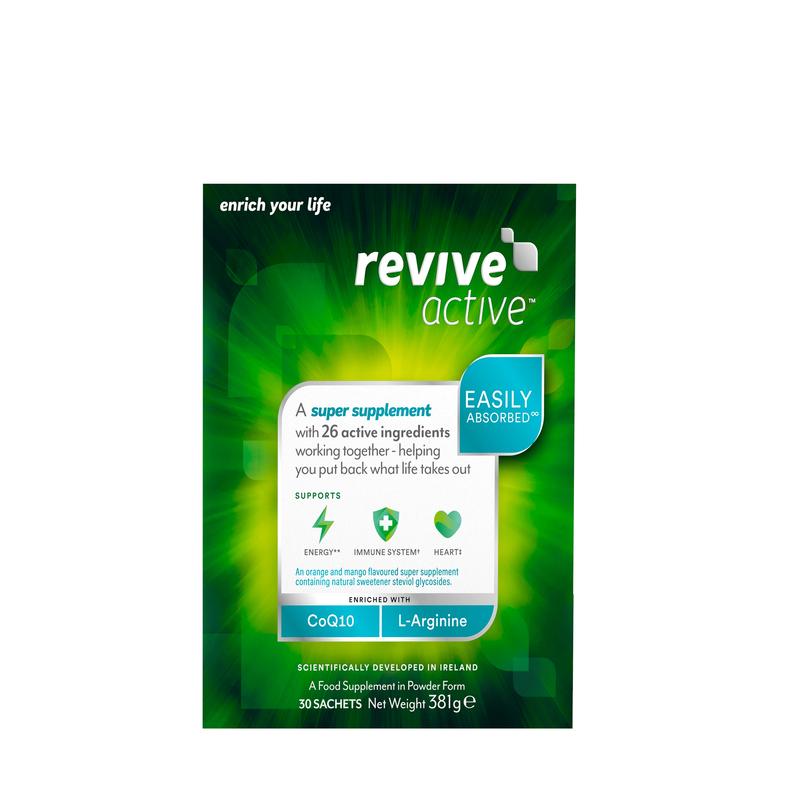 W: Revive Active.
Zest Active
Zest Active is a super supplement of 25 scientifically formulated ingredients clinically proven to strengthen the immune system, boost energy and improve mental well-being. Trusted by athletes, fitness enthusiasts, the health-conscious and people with busy lifestyles, you can count on Zest Active to help you unlock your potential every day.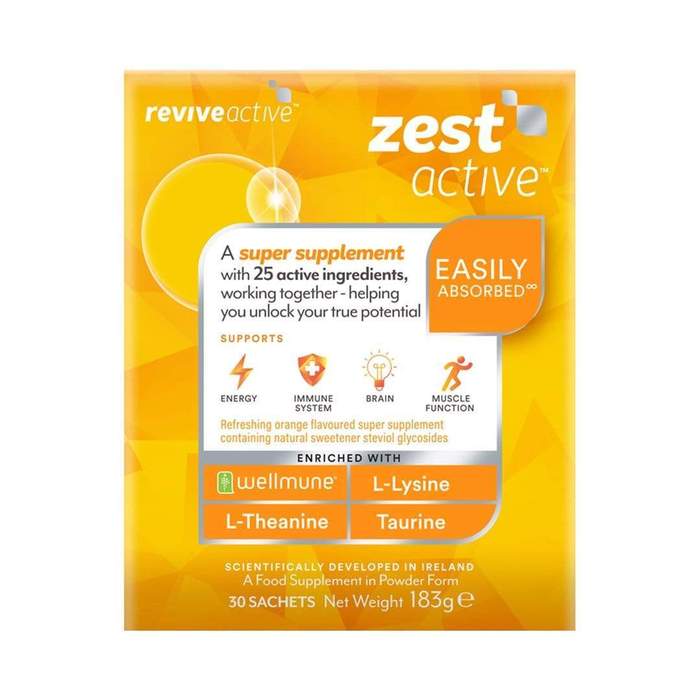 W: Zest Active.
ZITA WEST
Vitafem – Premium Women's Fertility Supplement
Vitafem is a premium multivitamin and multi-mineral women's fertility supplement specially developed to help support female fertility, redress nutritional imbalances and prepare the body for conception. It's a simple and effective way for women to ensure they are getting the essential nutrients they need while preparing for pregnancy.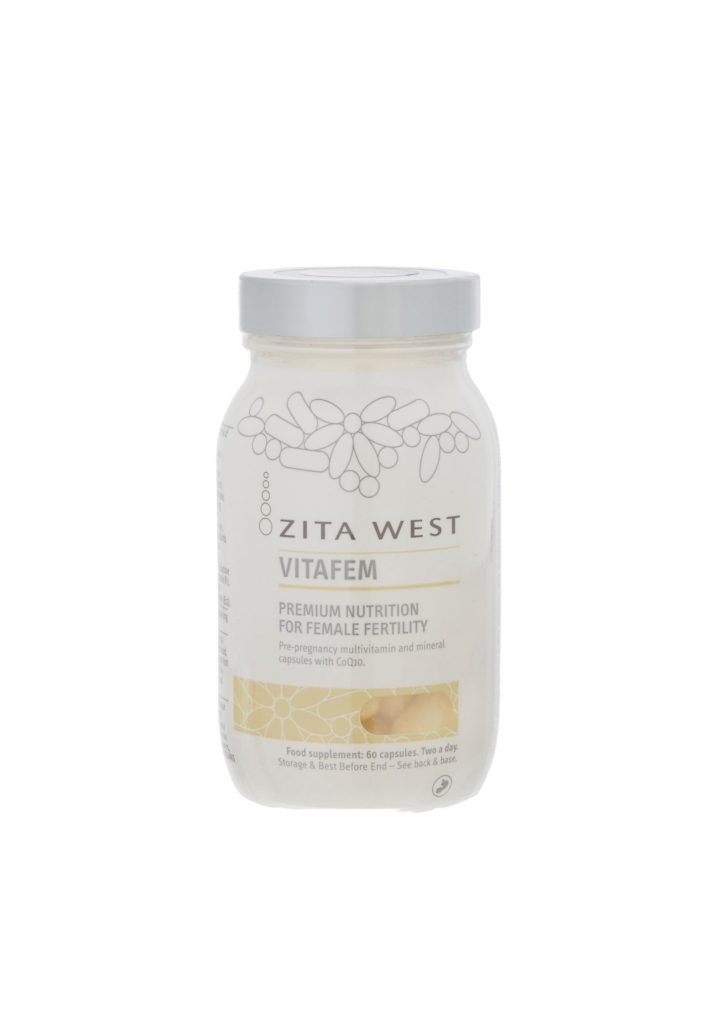 W: Vitafem – Premium Women's Fertility Supplement.
Immunity Week at John Bell & Croyden
We are living in unprecedented times and more than ever it's important to look after your immunity. I was so grateful to be invited to the Immunity Week at John Bell & Croyden. There was a range of nutritionists and immunity experts on-hand to answer all my questions about wellness and how to strengthen my natural immune system from within.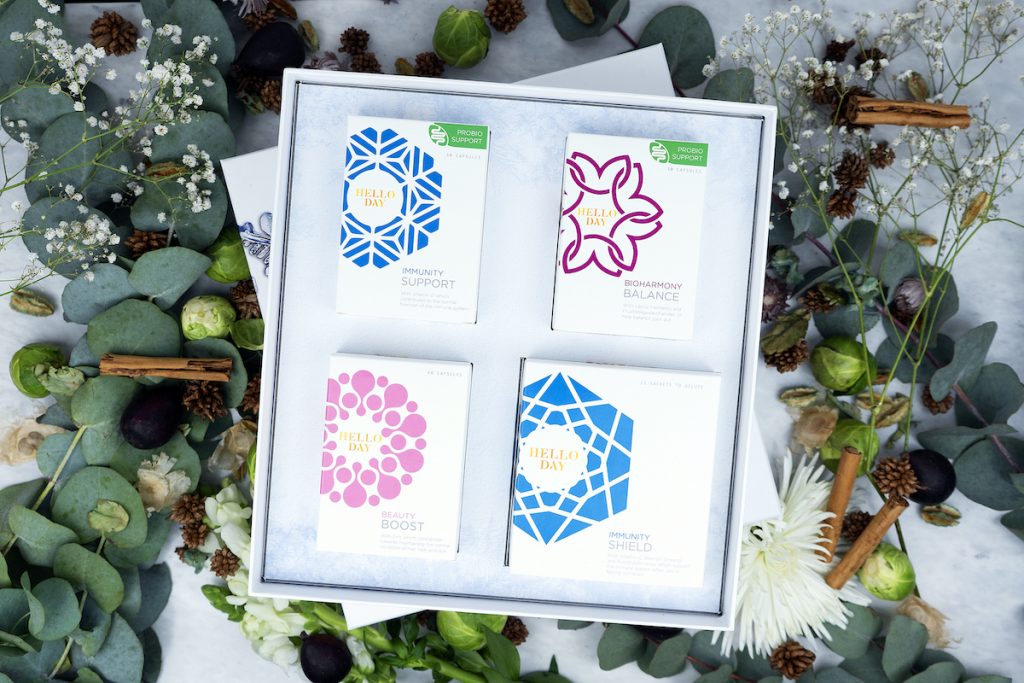 John Bell & Croyden's Immunity Week is in partnership with Hello Day who is exclusively launching its seasonal supplement boxes. Their expertly curated box, containing four key supplements, is designed to support our evolving health needs which are linked to seasonal change. Their Autumn Kick-Start Box is designed to support the body through changes in digestion, helping support the immune system, preventing fatigue and seasonal depression – which will be launched alongside the Winter Immunity Box. Hello Day's approach to seasonal wellbeing is developed by a panel of health experts, using their expertise to create a set of vitamins that helps us live in harmony with natural seasonal change.
Hello Day is a natural supplement brand that celebrates our fundamental link with nature as we know it impacts how we feel and function. We also recognise that each season presents a unique set of challenges for our bodies and mind. To proactively meet these challenges, our experts have designed "ready to go" seasonal boxes, carefully formulated to cover the most common challenges we all face with each new season. Each box contains four expertly-curated products, meaning you can't go wrong with a seasonal box.
W: Hello Day.
W: Hello Day at John Bell & Croyden.
John Bell & Croyden launched the first-ever Lashilé pop-up gummy vitamin bar designed to help people support their wellbeing using delicious products. All the gummies are fully natural, vegan, and allergen-free, and designed to support health in a way that is both pleasant and luxurious. The gummy bar consisted of six products, allowing customers to choose which luxury product best suits their needs they were so yummy like eating sweets with health benefits.
There are six products available to choose from, tailored to support the health and wellbeing of customers.
These are:
Good Skin – The first global anti-ageing gummy, Good Skin is designed to boost the radiance of the skin, keeping it firm and blemish-free.
Good Sun – The blend of vitamins is carefully designed to support a year-round tan, accelerating, and prolonging the tanning process.
Good Hair – This gummy is blended to support long and beautiful hair, accelerating growth while improving hair density and strength.
Good Diet – Designed to reduce snack cravings, the combination of vitamins and minerals supports natural weight loss, regulating blood sugar levels.
Good Clean – A blend of nettle, burdock, zinc, macadamia and grape seed extract, which provides protection against skin blemishes, pimples, acne and microcysts.
Good Slim – Simulating metabolism by using stored fat, Good Slim helps weight-loss using its carefully designed formula.