Indulge in the timeless charm of Britain's most cherished tradition during the enchanting Afternoon Tea Week of 2023. Embark on a journey through regal elegance at the Four Seasons Hotel London at Ten Trinity Square, where every sip and bite are infused with a royal flair. For a taste of quintessential English charm, venture to the venerable Brown's, London's oldest hotel, and bask in the allure of an English garden-inspired afternoon. Elevating this already opulent affair, Saicho, the epitome of luxury in non-alcoholic beverages, unveils an exclusive collaboration for Afternoon Tea Week. This distinguished partnership graces three prestigious five-star establishments: the picturesque Dormy House in Cotswolds, the sophisticated Aviator Hotel in Hampshire, and the renowned Mandarin Oriental in Hyde Park, London. Saicho's award-winning libations offer a sumptuous alcohol-free alternative. Elevate your experience and revel in the lap of luxury, as you immerse yourself in the world of exquisite afternoon teas, where every moment is an ode to opulence.
Four Seasons Hotel London at Ten Trinity Square: Regal Opulence Fit for Royalty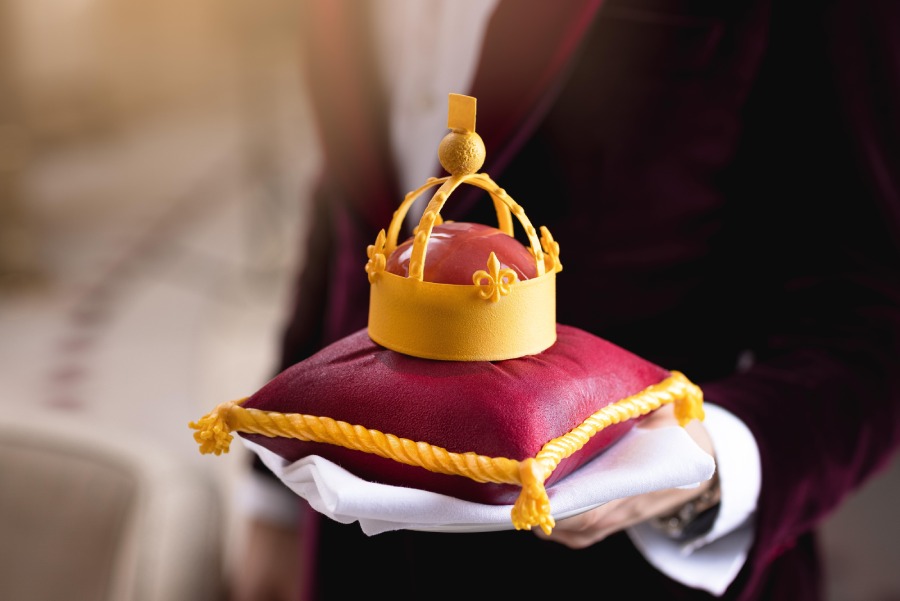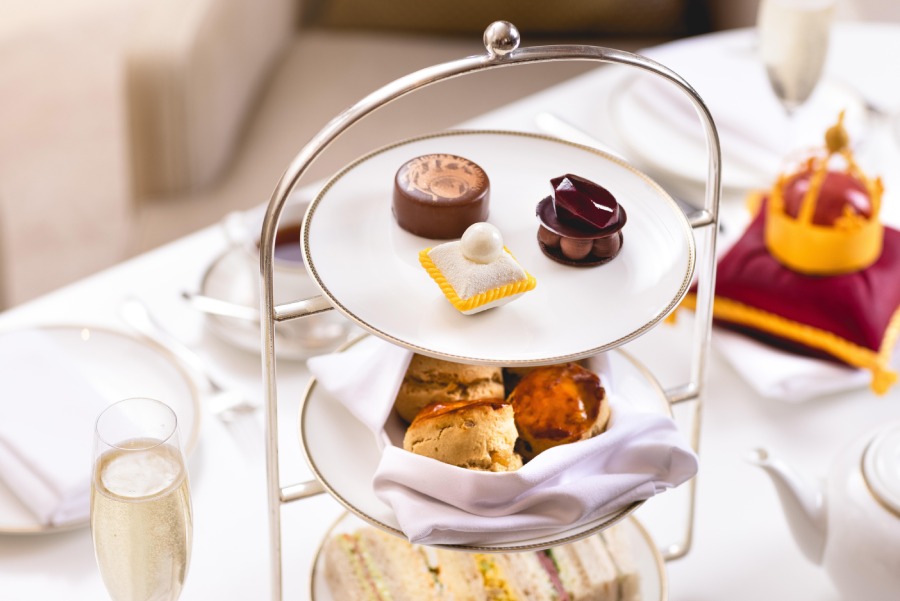 Step into the chic Rotunda Lounge at the Four Seasons Hotel London at Ten Trinity Square and embrace the regal charm of The Crown Jewels Afternoon Tea. Crafted in honour of King Charles III's coronation, this experience pays homage to the Royal Family with a selection that includes Darjeeling-infused delicacies and the Highgrove Garden pastry inspired by His Royal Highness' cherished gardens at Highgrove House. Immerse yourself in an afternoon that resonates with royal elegance and indulge in the perfect fusion of luxury and tradition.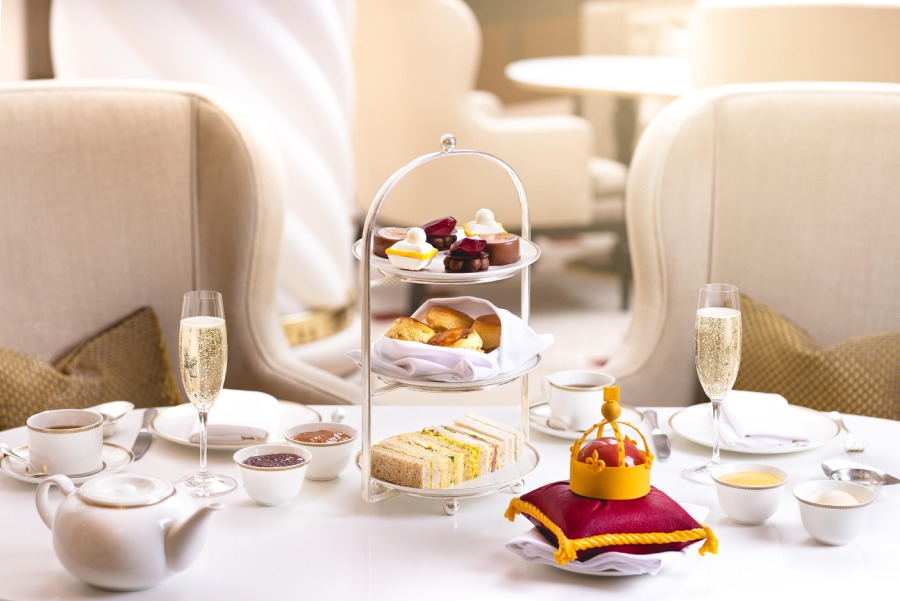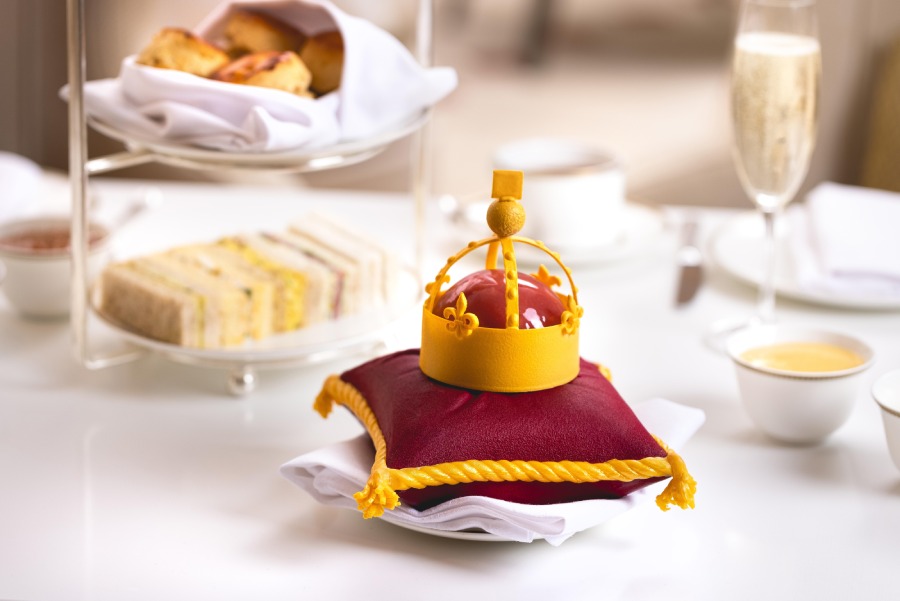 The Biltmore Mayfair, London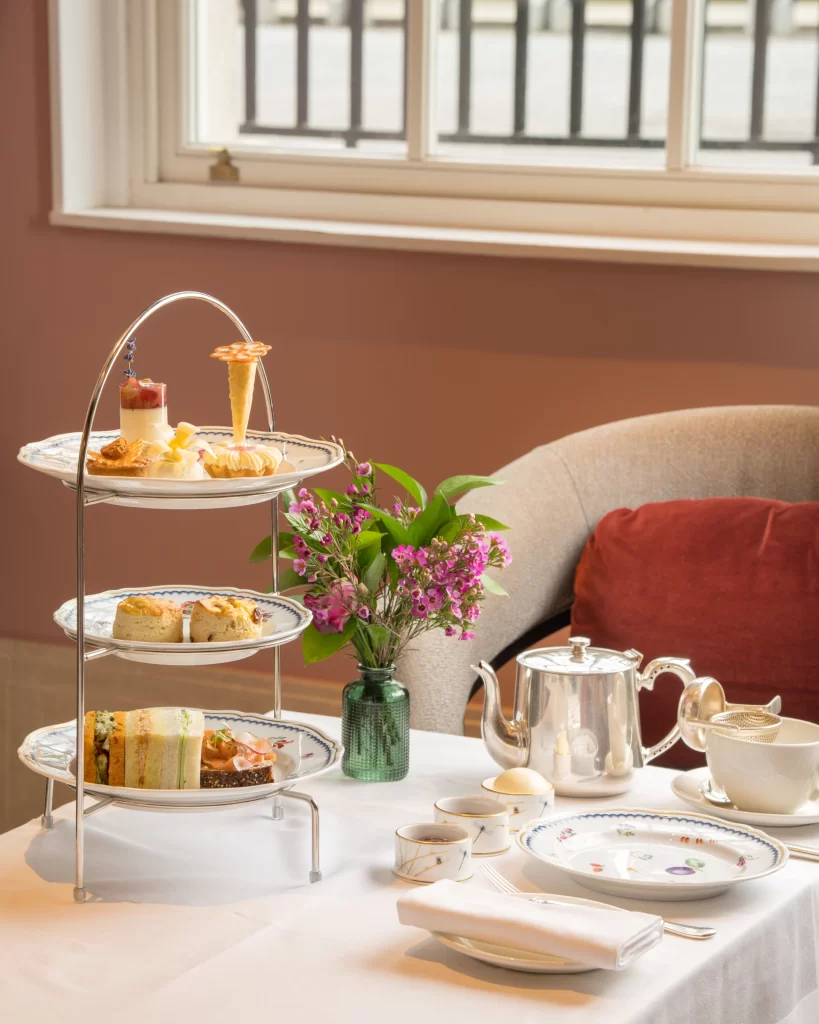 Discover the essence of British refinement at The Tea Lounge, The Biltmore Mayfair. Executive Chef Norihito Muranaka has curated a uniquely lavish afternoon tea experience that celebrates the best of British produce. From sultana and buttermilk scones to innovative delights like strawberry gazpacho and flat peach cake with lemon verbena cream, every bite is a celebration of artistry and taste. Indulge your cravings and explore the vegetarian/vegan menu as well as a children's menu designed to delight young and old alike.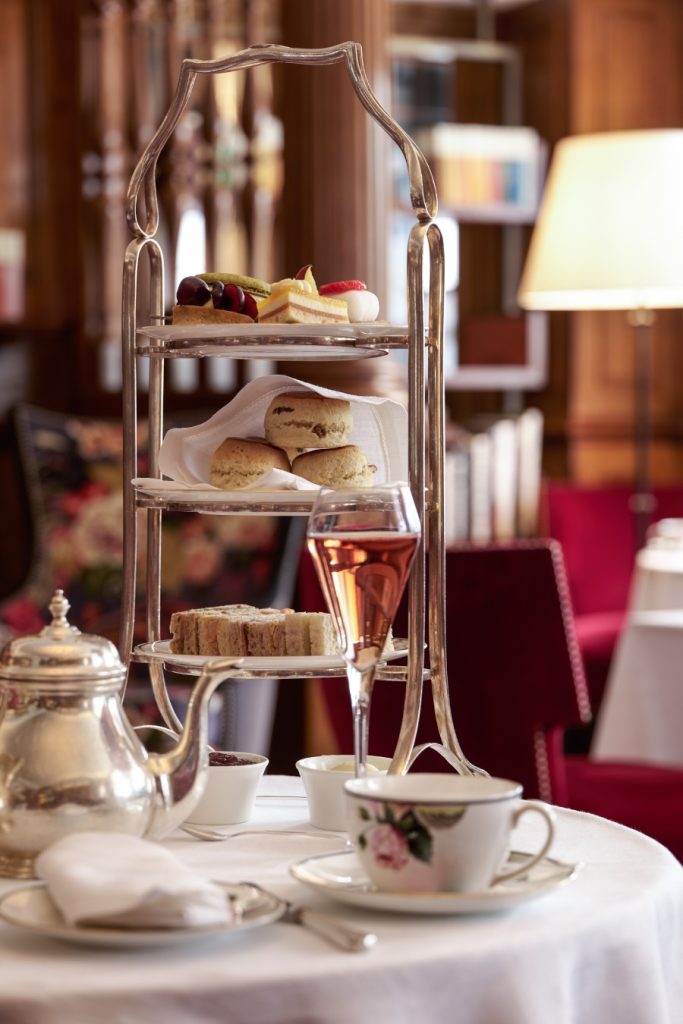 Unveiling the Floral Elegance of English Garden Afternoon Tea at Brown's with Boodles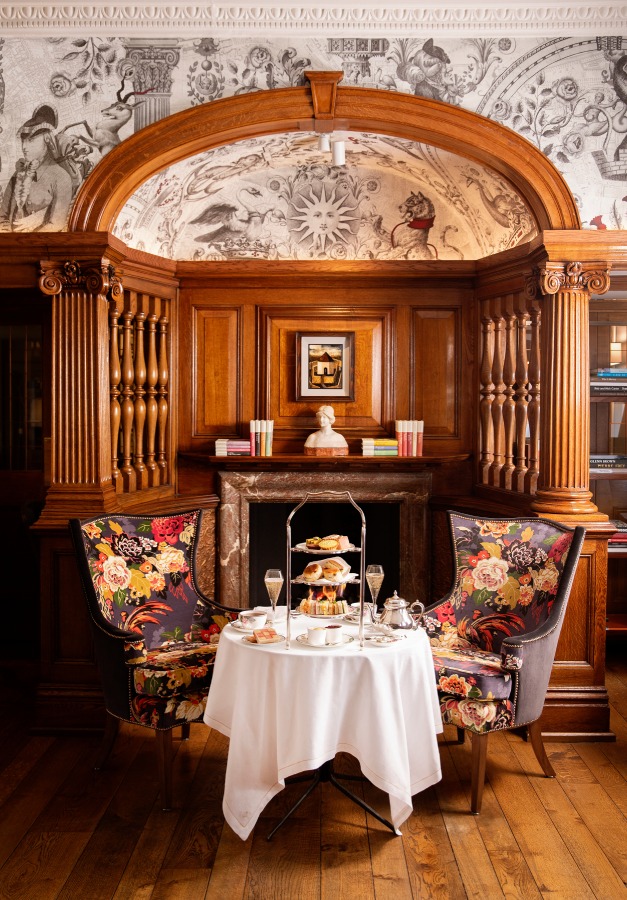 Amidst the harmonious chords of clinking teacups and the fragrant symphony of freshly bloomed petals, an exquisite experience awaits you this Afternoon Tea Week. Set against the backdrop of The Drawing Room at Brown's, a Rocco Forte Hotel, prepare to be transported to a realm where floral elegance and culinary artistry intertwine seamlessly. Allow us to present to you The English Garden Afternoon Tea with Boodles—an enchanting culinary affair that will take your taste buds on a journey through the splendour of an English garden, adorned with luxurious touches and the beauty of Boodles jewels.
Allow your senses to embark on a floral odyssey as you savour the delicacies of The English Garden Afternoon Tea. This offering is not just a culinary experience; it's a celebration of King Charles III's passion for gardening and beekeeping, culminating in an exquisite blend of tastes and aromas. The cake stand, reminiscent of a royal treasure, showcases an array of delights, with the crown jewel being a delicate cake in the shape of a beehive. The pièce de résistance, this beehive creation is adorned with a drizzle of Highgrove Honey—a touch that pays homage to King Charles's affinity for beekeeping.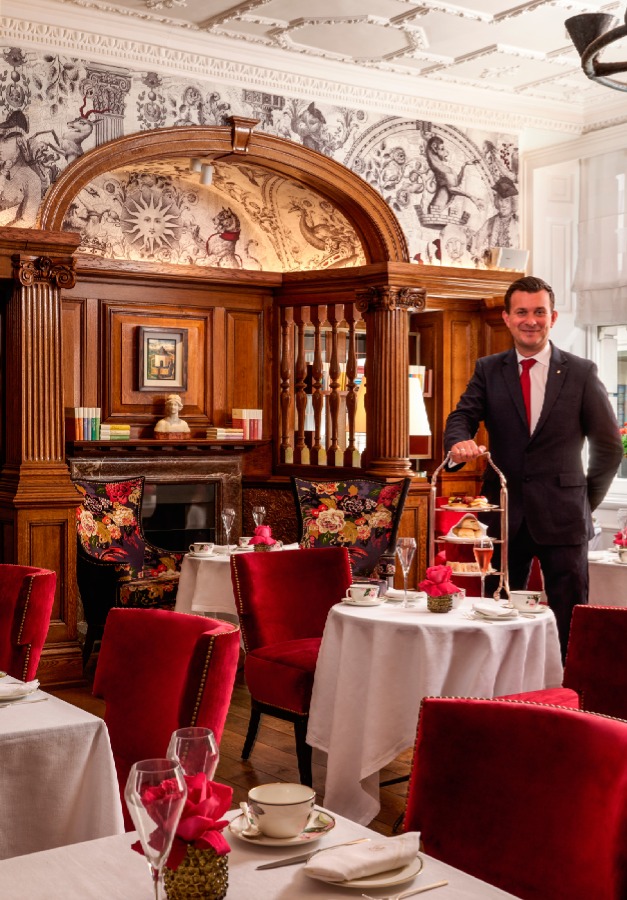 Elevate Your Afternoons Unveiling the Luxurious Delights of 5-Star Afternoon Tea Experiences
Amidst the hustle and bustle of our modern lives, there exists a timeless tradition that beckons us to pause, indulge, and relish life's finer pleasures. As the sun casts a warm glow across the horizon, a symphony of elegance and taste unfolds – welcome to Afternoon Tea Week 2023. Prepare to be transported into a world of opulence as we unveil five-star luxury afternoon tea experiences that are bound to leave you yearning for a taste of this great British tradition.
Saicho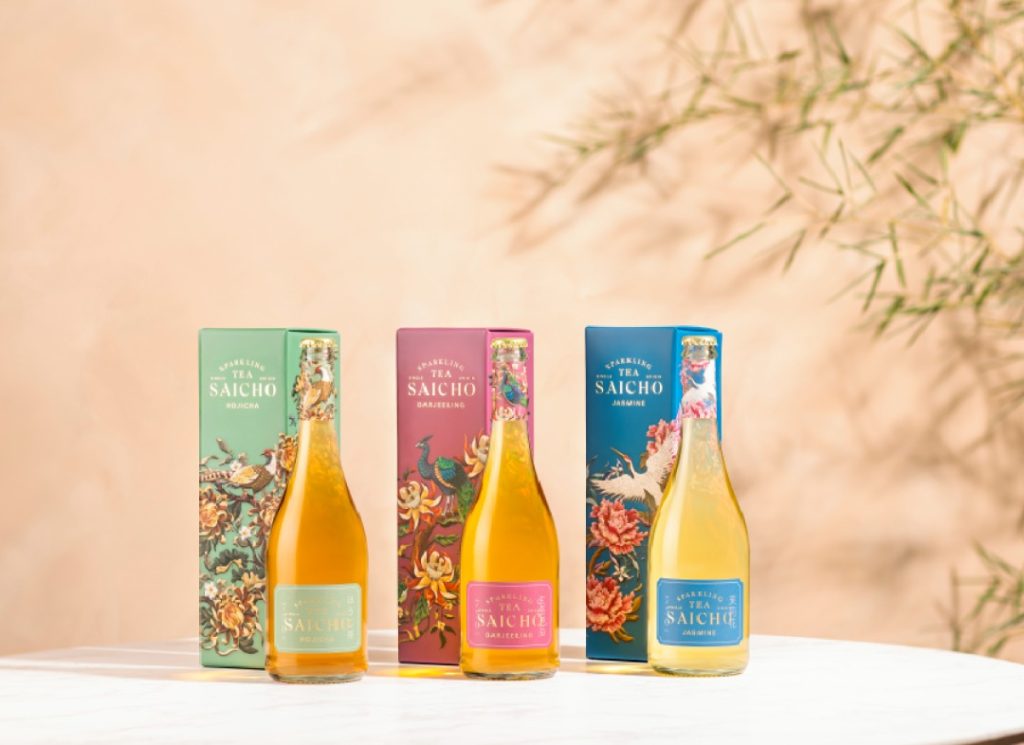 Saicho a luxurious, non-alcoholic, single-origin, sparkling tea brand has announced an Afternoon Tea Week exclusive with three luxury five-star hotels, including Dormy House, Cotswolds, Aviator Hotel, Hampshire and Mandarin Oriental, Hyde Park, London.
Dormy House's Countryside Splendour: A Quintessentially British Getaway
Quintessential Countryside Retreat Set against the picturesque backdrop of the Cotswolds in Broadway, Worcestershire, Dormy House is more than a hotel – it's an escape into quintessential British charm. For this year's Afternoon Tea Week, they've partnered with Saicho to create an experience that's nothing short of extraordinary. Enjoy a complimentary glass of Saicho alongside the delectable spread of roast chicken, smoked salmon, or beef sandwiches. And that's not all – let your taste buds dance with delight as you savour lemon meringue tarts, macarons, and the timeless duo of scones with clotted cream and strawberry jam.
Aviator Hotel: A Skyward Sojourn into Elegance and Creativity
For those seeking afternoon tea with a dash of innovation and sophistication, the Aviator Hotel promises an experience that dances beyond tradition's boundaries. Adorned with stunning views of a private runway, the Sky Bar, intimate lounges, and the award-winning brasserie set the stage for an indulgence of delectable treats. Prepare to be captivated by a rotating menu featuring cakes, sweet confections, scones, and rolls, all meticulously crafted by the hotel's pastry experts. Complement your experience with a complimentary glass of Saicho, the epitome of luxury in non-alcoholic beverages.
Mandarin Oriental's Timeless Elegance: A Symphony of Flavors and Views
At the heart of London's fashionable district, The Rosebery at Mandarin Oriental invites you to immerse yourself in the timeless elegance of British Summer Season Afternoon Tea. Admire the panoramic city views as you indulge in a menu meticulously prepared by Head Pastry Chef Emmanuel Bonneau, a master of his craft. Inspired by London's iconic summer events, this culinary masterpiece showcases an array of delectable pastries and sandwiches. During the month of August, revel in the experience with a complimentary glass of Saicho, a gesture that adds an extra layer of luxury to this splendid tradition.