Finally, light is coming we are slowly coming out of lockdown the world faced one of the biggest most challenging pandemics in history. This was a difficult time, but we saw beauty in humanity the key workers who were walking angels, we owe them so much. The world ramped up the vaccine roll-out to protect our loved ones, shops opening up and news on the horizon that we can finally connect with family and friends, embark on a staycation and/or international trip to soak up the sun and dance with the sea waves, total bliss.
As we spent more time at home 'social distancing' staying in became the new going out! I would like to share with you part 2 of some amazing brands we can all use at this time and beyond as we slowly come out of lockdown these brands will help you with your, beauty, wellbeing routines, fashion tips, healthy eating choices and picnic drinks non-alcoholic and alcoholic. We made it together. These brands will see you through and will become a firm addition to life after lockdown and beyond.
Wellbeing
Olverum
Olverum Pure Radiance Facial Oil
Let your natural luminance shine through with Olverum's revolutionary facial oil, featuring retinol and CBD alternatives, carefully formulated to bestow freshened dewy skin, revived spirits, and improved self-confidence.
Beauty is no longer about how young you look on the outside, but how good you feel on the inside. Fine lines and wrinkles are a simple fact of life. But other visible traits of ageing – tired, dull skin, visible pores, and uneven skin tone – can have profound effects on self-confidence and mental wellbeing.
Olverum Pure Radiance Facial Oil has been meticulously designed to treat the facial skin concerns which most affect self-confidence – calming signs of irritation, plumping fine lines, and reducing the appearance of pores and blemishes – to restore vitality to both your skin and your spirit.
Suitable for all skin types, Olverum Facial Oil's combination of sustainably sourced essential oils and botanical extracts features Bakuchiol, the first natural retinol alternative, to firm, plump and balance the tone of skin without causing irritation. This works synergistically with Rosehip and Cacay Oils to maximise its effects while preventing the dry, harsh breakouts traditional retinol products can cause. Meanwhile powerful CBD alternative Patchouli Extract, a phytocannabidol which activates dermal CBD-2 receptors, helps to calm habitually held expressions, which can emphasise the perception of ageing. Olverum felt like velvet on my face R&R a mini spa facial experience. Since lockdown my skin has been experiencing break-outs the Olverum facial oil calmed the irritation and reduced the appearance of pores and blemishes.
W: Olverum Pure Radiance Facial Oil.
Sensory Retreats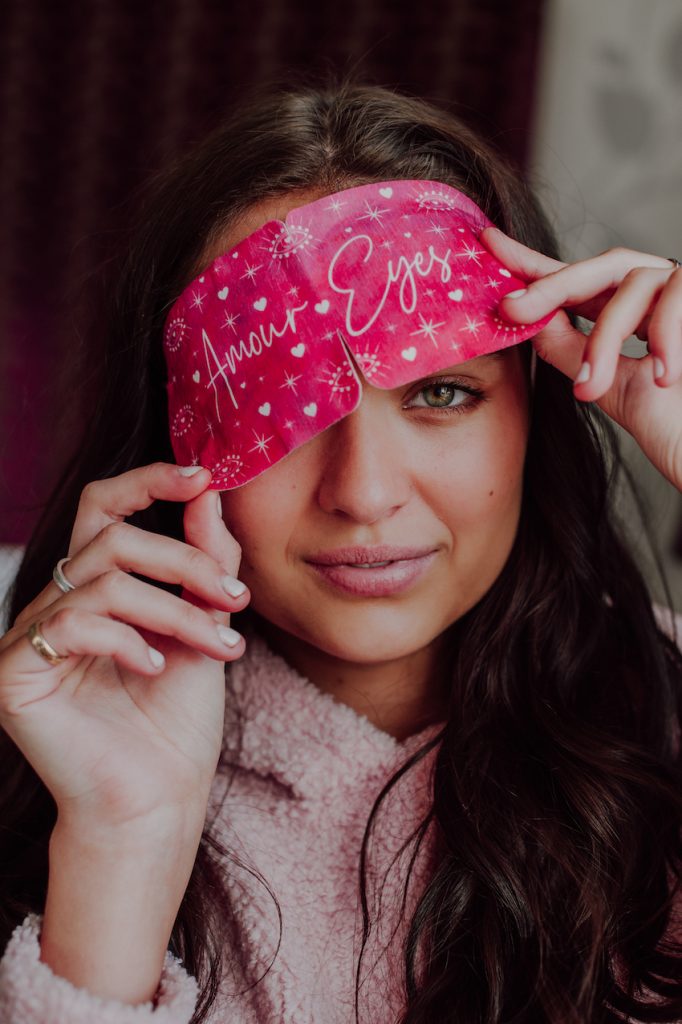 Surrender to your senses and make your eyes spark this summer with Sensory Retreats industry-leading self-heating eye masks that gently hug tired eyes for a snooze-inducing spa treat you can apply at home. They have developed four masks to target your different health and beauty needs. Each has its own principal use, an associated scent and free crystal singing bowl music to complete the ultimate sensory experience for relaxation and meditation. Simply place a mask on your eyes and relax as they gently heat up and stay warm for over 30 minutes after which they can cleverly be worn all nights as a blackout mask.
Created by Claire Anderson, who has over 25 years' experience in the industry, Sensory Retreats is about igniting your senses and taking you on a spa journey-mind, body, and soul. Everything has been formulated to feel soft to the touch, warm on the skin, soothing for the mind and with a wonderful aromatherapy scent that takes you on a complete relaxation journey. The four masks do more than just relax you-they target specific wellbeing issues using naturally blended scents and heat. They will help with headaches, insomnia, puffy eyes, aching muscles and stress. I am totally hooked since using these eye masks they are bliss and the perfect addition to a home spa weekend R&R.
W: Sensory Retreats.
Heire
Heire is an at-home waxing brand brought to you by the makers of the award-winning professional waxing brand Waxperts and Waxperts Wax.
With over 32 years' experience between them, owning and operating a successful waxing only salon for 13 years. As well as manufacturing and distributing multi award-winning, professional waxing products to salons and spas worldwide since 2012, Trish O'Brien and Ellen Kavanagh are truly experts in all things waxing.
The brand was born out of several holes Ellen and Trish could see in the home hair removal market. Never get caught out again if a salon is closed again Heire provide an easy to use, salon quality kits. Heire launched at the end of January 2021 with its Strip Wax Kit. It quickly sold under 10,00 kits in less than 8 weeks.
W: Heire Tutorials.
Sens8ate Skincare Botanicals
Introducing a sustainable skincare product made from natural ingredients and packaging made from glass with bamboo and ash wood lids. All our boxes are uniquely made from 100% birch wood. Sens8ate have two ranges Vitamin A, C and E infused, Cannabidiol & hemp infused. I am currently using the full range and have seen a remarkable change in my skin.
Nourishing Cleanser
Nourishing Cleanser 2 in 1 cleanser & face Wash with antioxidants. Enhanced with multivitamins and organic extracts to achieve maximum skin purification.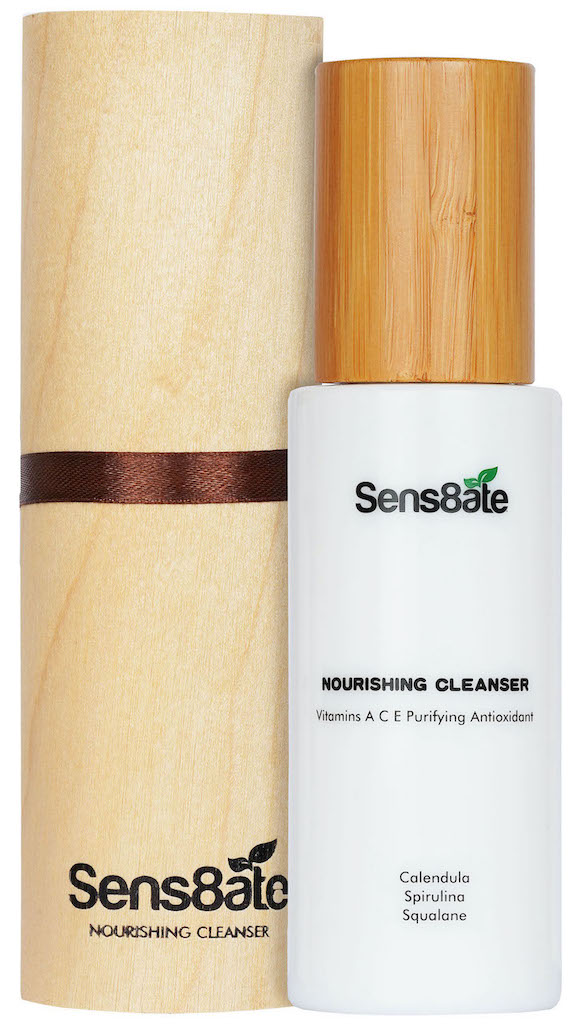 98% Natural – Cruelty Free -Vegan Friendly!
W: Sens8ate Nourishing Cleanser.
Moisturisers
Skin Bliss Facial Moisturiser
Our vitamin rich moisturiser contains essential nutrients to rejuvenate the skin. This cream will help strengthen the skin lipid barrier, restoring proper moisture balance, soothing the skin surface, improving elasticity and nourish the skin.
98% Natural – Cruelty Free -Vegan Friendly!
W: Skin Bliss Facial Moisturiser.
Evening Elixir CBD Night Cream
A soothing natural moisturiser created to rejuvenate the skin throughout the night.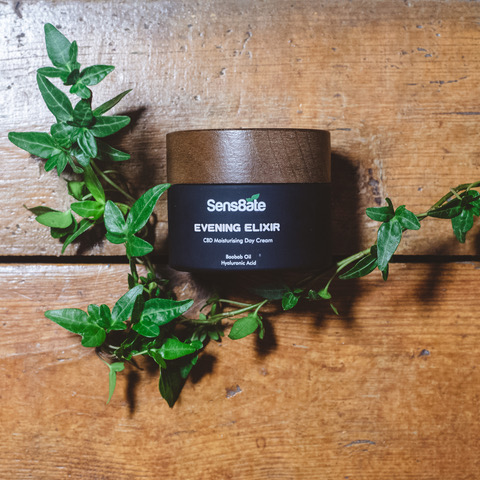 98% Natural – Cruelty Free -Vegan Friendly!
W: Sens8ate Evening Elixir CBD Night Cream.
Flawless CBD Miracle Face Oil
This hemp-infused facial oil serum contains a blend of effective ingredients and oils that help reduce the appearance of wrinkles, keep the skin hydrated and enhancing the skin's glow resulting in younger, more radiant skin.
100% Natural – Cruelty Free – Vegan Friendly & Highly Nourishing!
W: Sens8ate Flawless CBD Miracle Face Oil.
W: Sens8ate.
Nuture
Nuture is a new plant-based skincare brand offering products, to care for you and your skin concerns, including scars, stretch marks and post blemish marks. Nuture can help with fertility skin breakouts, your bump and breast stretch and scar recovery after a caesarean section.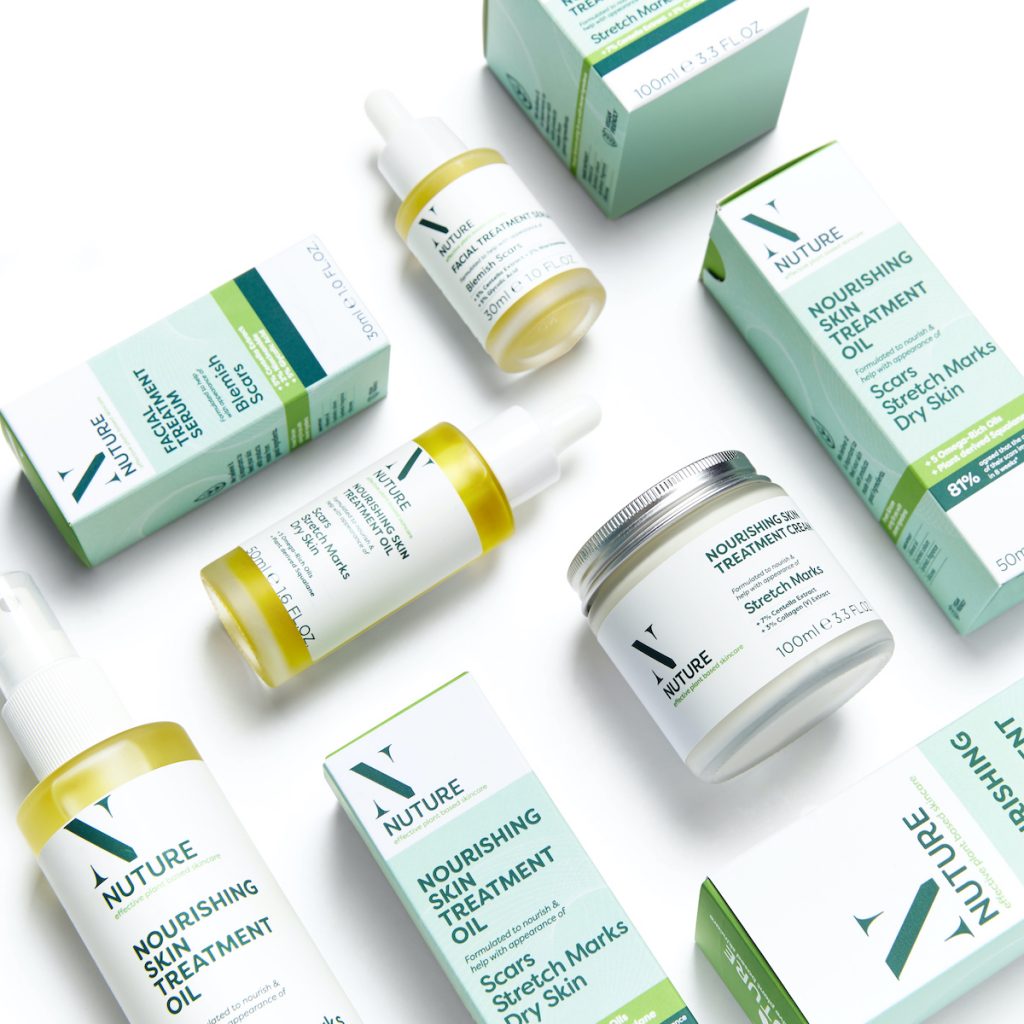 Nourishing Skin Treatment Cream
Formulated to help with Stretch Marks and expertly crafted with skin loving plant-based actives like Squalane, Centella Extract and Collagen(V). This luxurious cream hydrates the skin and helps improve the appearance of both old & new stretchmarks. Our rich textured cream is crafted with ultra-nourishing Shea Butter & Coconut Oil, along with Omega-Rich Oils, it works to provide intense moisturisation and elasticity, while also helping to improve tone and texture.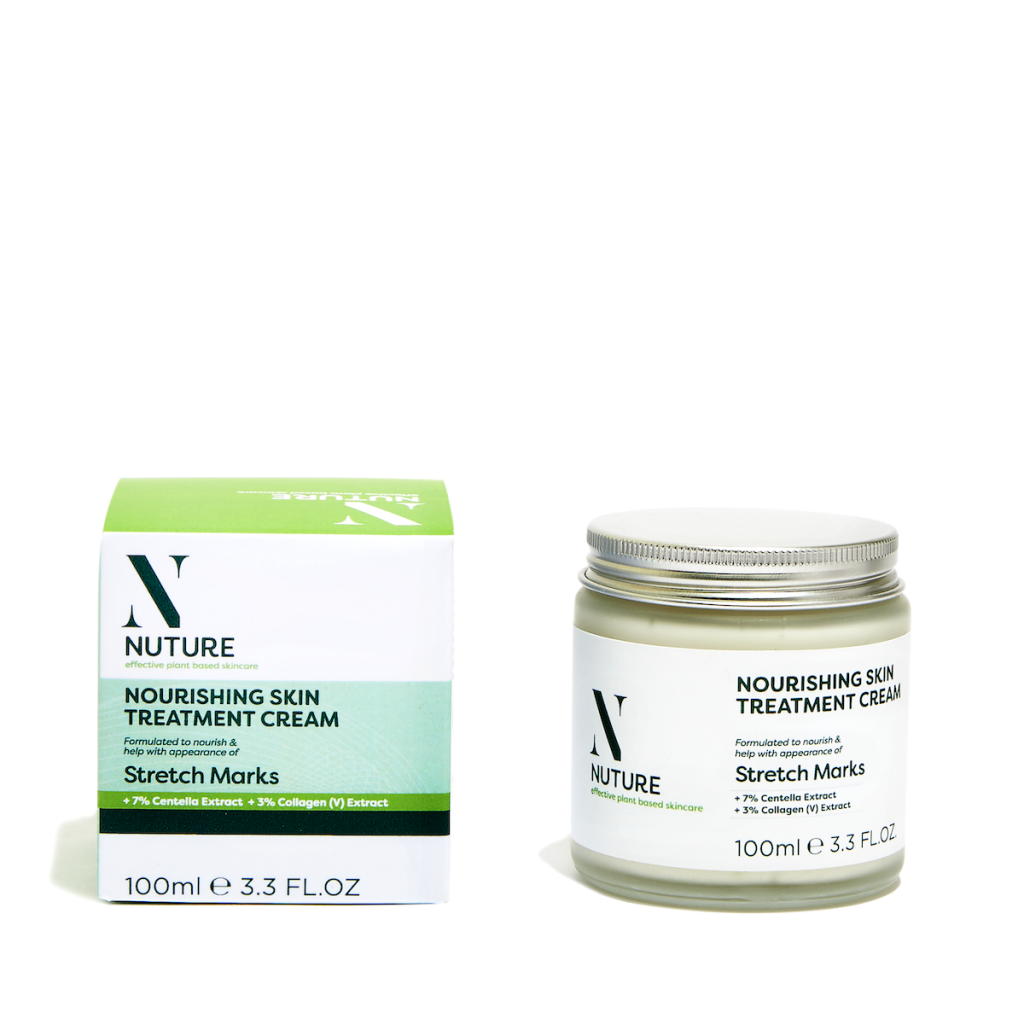 W: Nourishing Skin Treatment Cream.
Recovery Cream
Take care of your family's skin with our multi-purpose skincare remedy whenever you need a little helping hand. This highly effective cream works to gently soothe and protect upset & very dry skin to help restore its natural moisture level. Formulated with multi-beneficial ingredients like Panthenol (Pro Vitamin B5) which is recognised for helping with skin recovery. It is also infused with skin loving plant-based actives Centella and Arnica, to help soothe and calm distressed skin. For a deeply soft & nourishing feel, we have added our unique blend of Omega-Rich Oils & Shea Butter.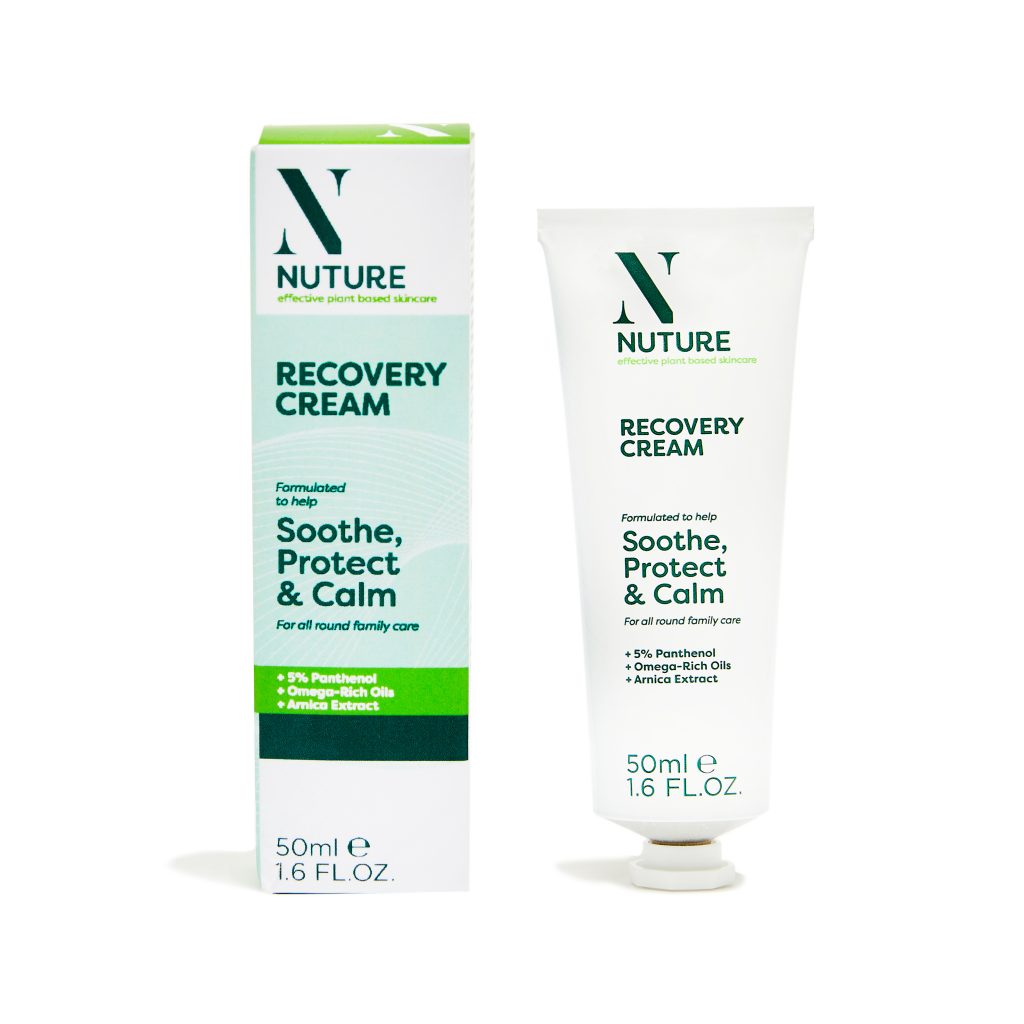 W: Recovery Cream.
Facial Treatment Serum
This efficacious facial serum with a unique ingredient blend, helps to brighten complexion and visibly reduce the appearance of dark spots for a more even tone. Using the power of the exfoliating miracle ingredient Glycolic Acid, it accelerates the removal of dead skin cells whilst the formulation also helps to reduce post-blemish marks and hyper-pigmentation. We have also added skin calming ingredients like Niacianimide, which has wonderful soothing properties, nourishes the skin and evens out skin tone while also helping with the appearance of oily skin.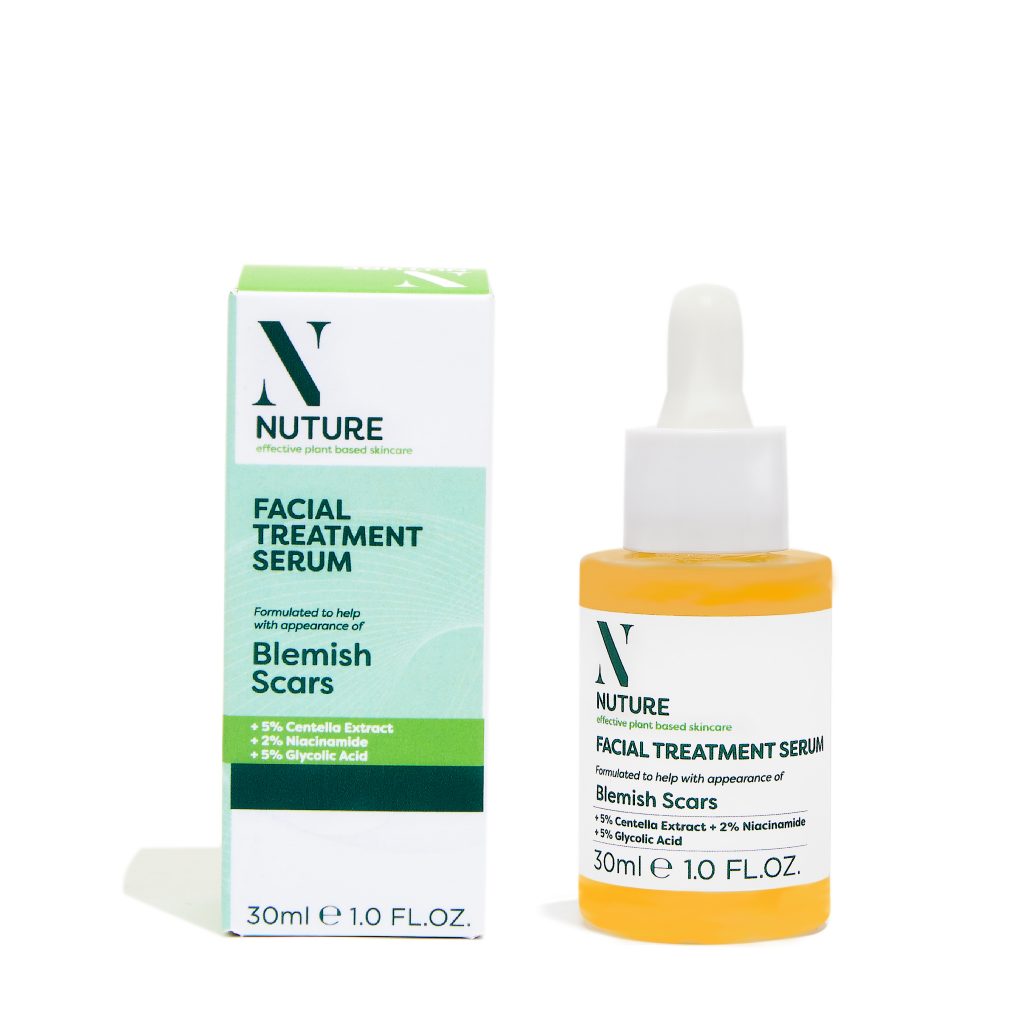 Nourishing Skin Treatment Oil
This nutrient-dense moisturising formula is enriched with 5 Omega-Rich Oils like Rosehip, Sweet Almond, Grapeseed and Chia along with replenishing Vitamin E & hydrating Squalane. A deeply nourishing, moisturising and restorative oil, it is rich in essential fatty acids and antioxidants and helps to assist the skin in becoming more supple to improve the appearance of scars & stretch marks in just 8 weeks.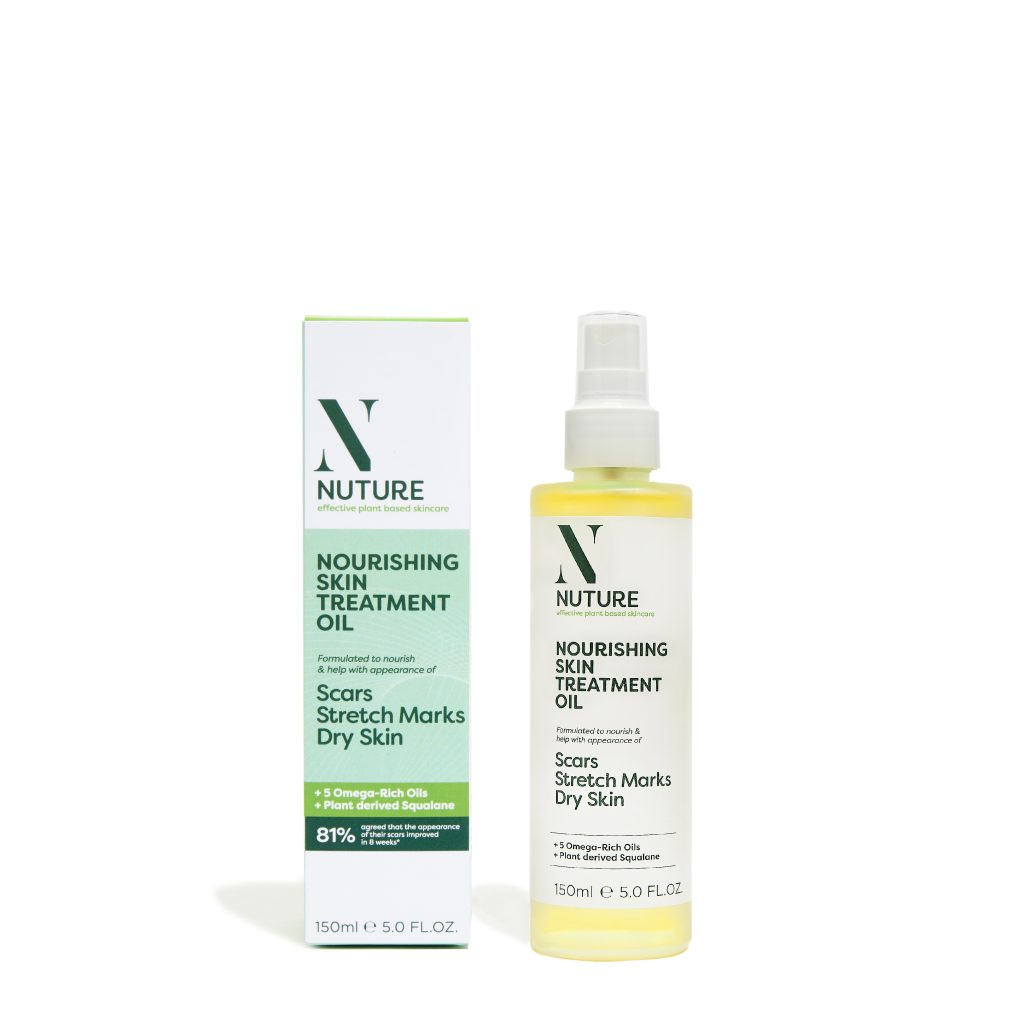 W: Nourishing Skin Treatment Oil.
My Mask London
As we come out of lockdown social distancing and face covering is still mandatory. Let me introduce you to My Mask London. The Luxury Luxury Reusable Face Mask who provides three layers with a Silvadur Cotton Filter, infused with silver ions providing antibacterial and odour neutralising protection. My Mask London is a perfect gift as a luxury product.
The products are Luxury silk and organic cotton mask, which is reusable, sustainable and washable that can be used time and time again. They have a Silvadur Cotton Filter which is an organic cotton filter layer infused with silver ions, making the mask antimicrobial, antibacterial and odour neutralising. The luxury silk mask contains three layers of protection with the middle layer made from organic cotton infused with silver ions. The outer and inner constructed layer of the mask is 100% silk providing that luxury look and feel for the consumer. Putting on a My Mask London was like experiencing a touch of silk and very comfortable to wear and secure. The mask comes in various colours and limited editions grab them while stocks last, you will not be disappointed.
W: My Mask London.
1 People
Danish Luxury fashion meets sustainability at 1 People, established in 2018. Founded by Rea Tjoa Algreen and her life and business partner Jonathan Tjoa Algreen who are passionate about bringing together sustainability, style, comfort, quality and fair pricing with no compromises.
The brand offers refined collections of timeless wardrobe staples and statement pieces that boast a contemporary twist with a conscience. In addition to its eco-focus, the brand takes pride in empowering people from every background, by way of its charity initiative Business for Planet, an impact-driven social entrepreneur program, which 1 People donates 40% of all its profits to. Join the 1 people luxury movement creating fashion design using only the best sustainable and ethical materials to create a unique and unforgettable product experience of the highest quality and a perfect finish, always, and without compromises.
Chicago ORD – Ankle Strap Heels – Charcoal
I had the pleasure to try their sustainable Chicago Ord, ankle strap heels in Charcoal. They were very comfortable and sophisticated and can be used for many occasions perfect as we come out of lockdown and connect with family and friends for social events.
W: Chicago ORD – Ankle Strap Heels – Charcoal.
Healthy food options, Spice and Barbeque & Picnic drinks
SaveCo online.com
With so much of us working from home we now order our groceries online rather than going into a food store. From a small corner shop to a multi-channel food retailer, SaveCo Bradford is part of a family of companies that have grown with the communities they serve over the last 30 years. They provide options for all, food cupboard, spice bazaar, butcher's shop, rice, flour & lentils, chilled frozen, fresh produce, home & health and world foods. Here is a selection of their healthy options.
Herbal & Medicinal
Go Herbal Organic Apple Cider Vinegar with Honey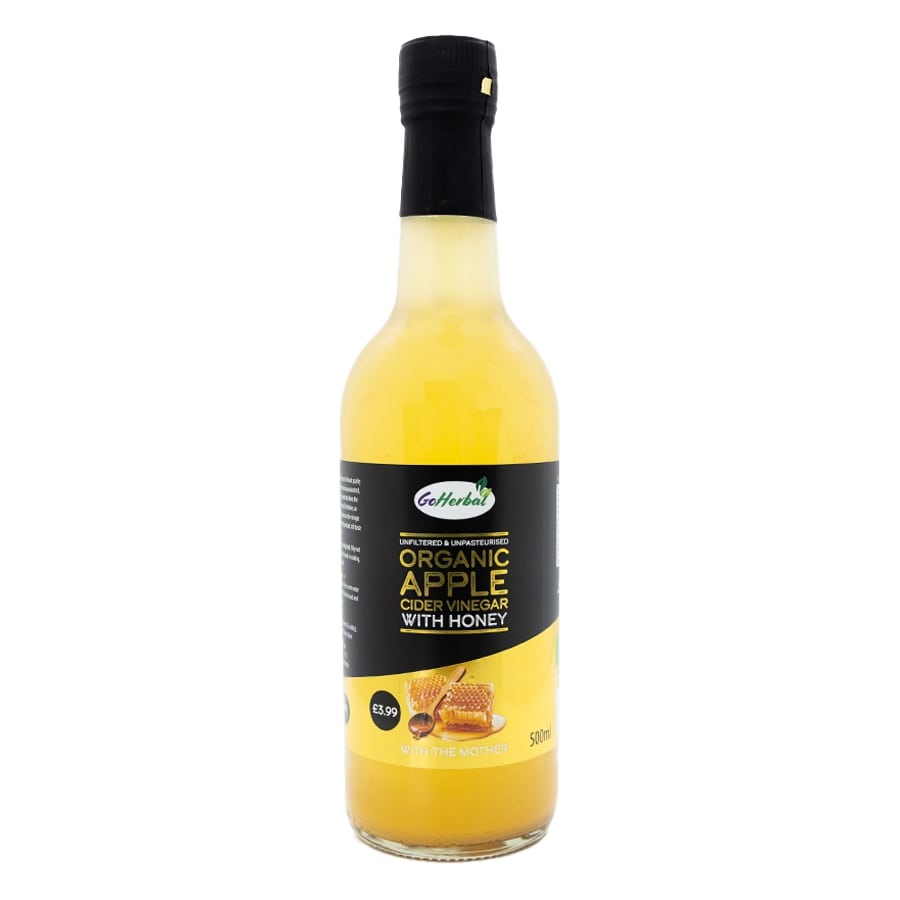 W: Go Herbal Organic Apple Cider Vinegar with Honey.
Dr Nature anti-stress juice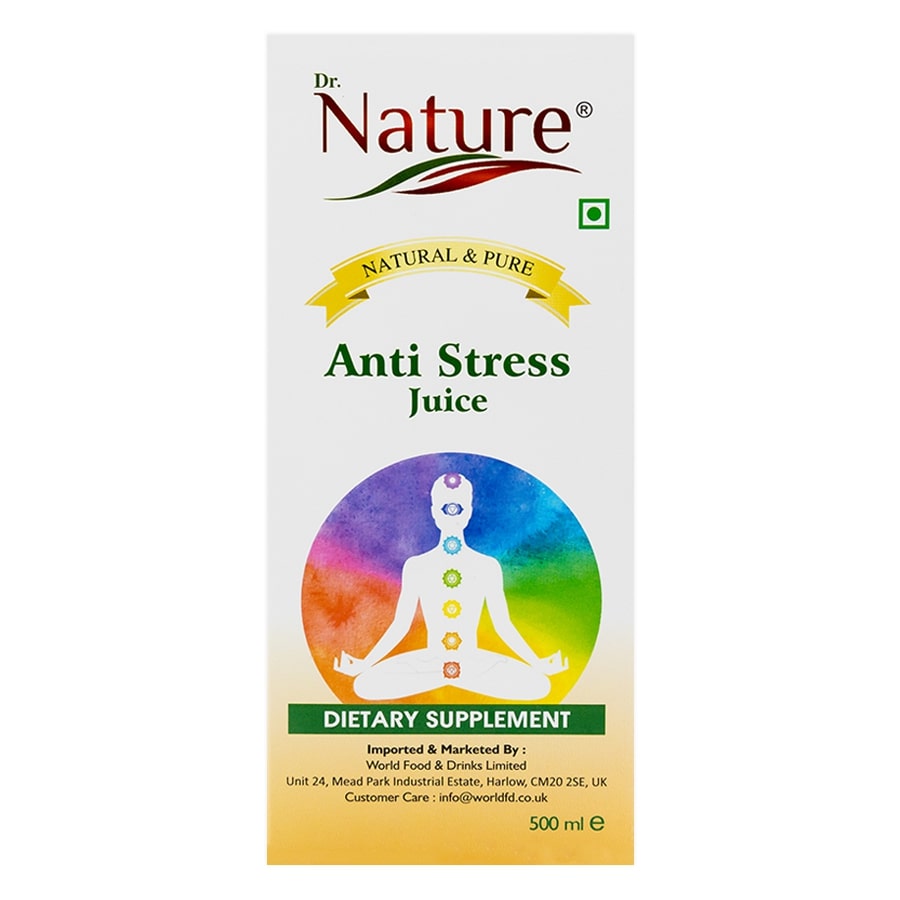 W: Dr Nature anti-stress juice.
Ahmad Tea Energy 20 tea bags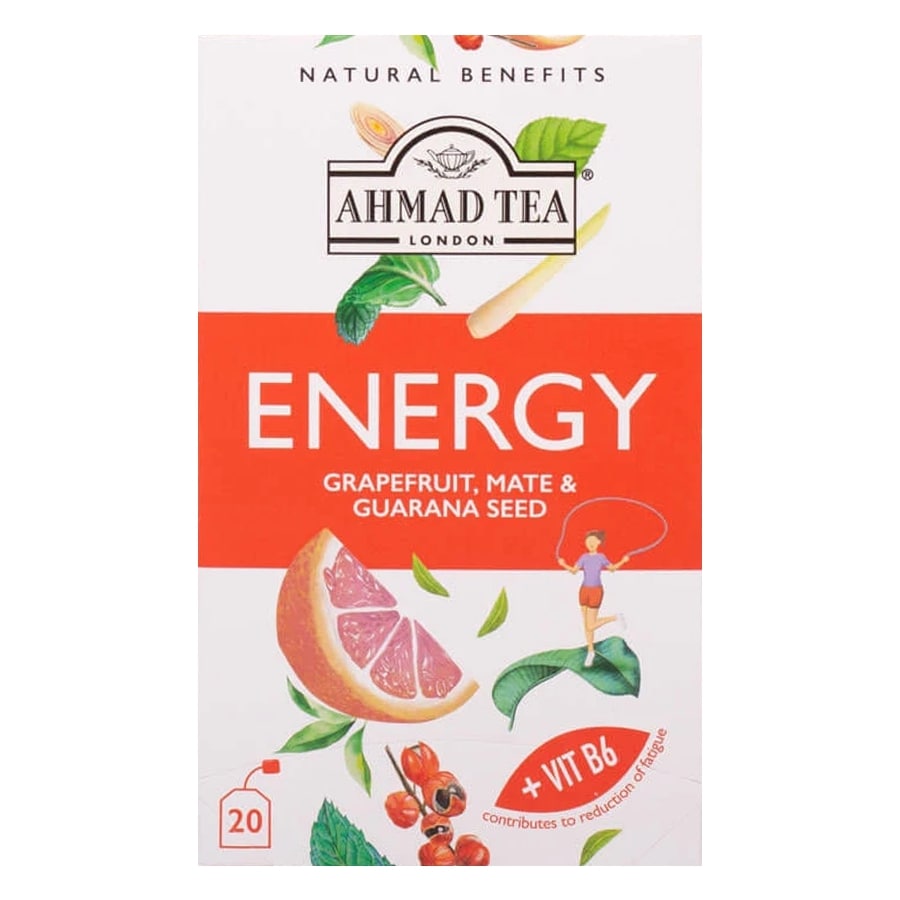 W: Ahmad Tea Energy 20 tea bags.
Ahmad Tea Immune Lemon, Ginger & Turmeric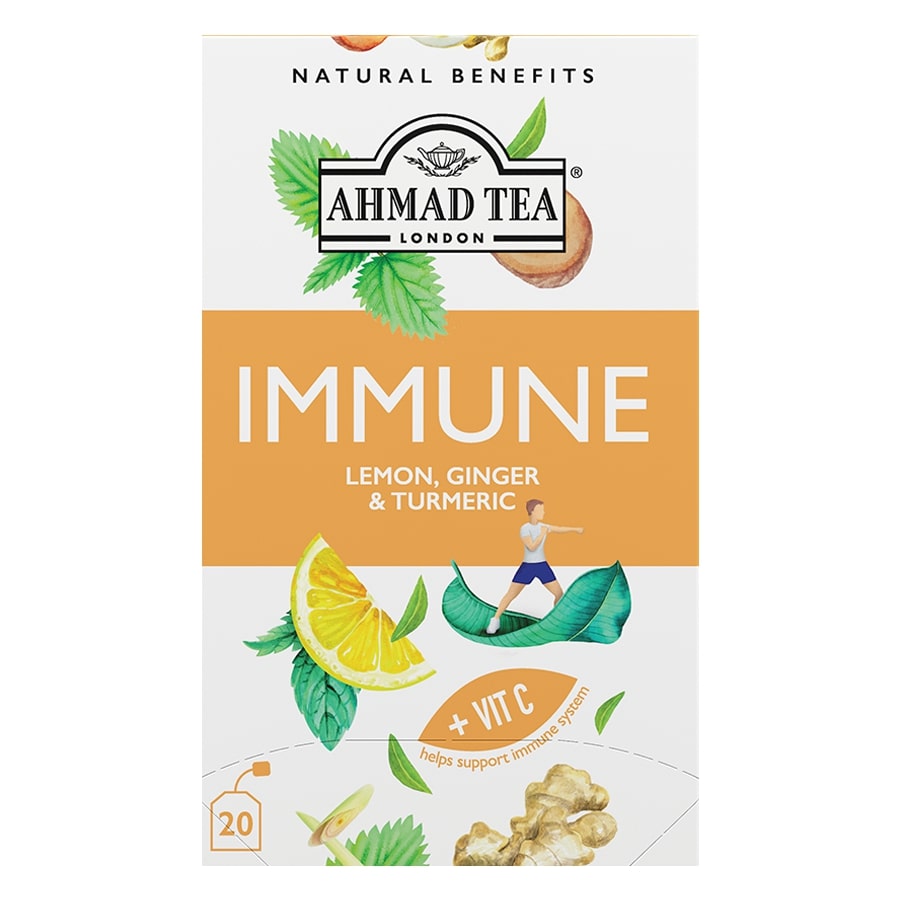 W: Ahmad Tea Immune Lemon, Ginger & Turmeric.
Fejan Tea detox tea 20's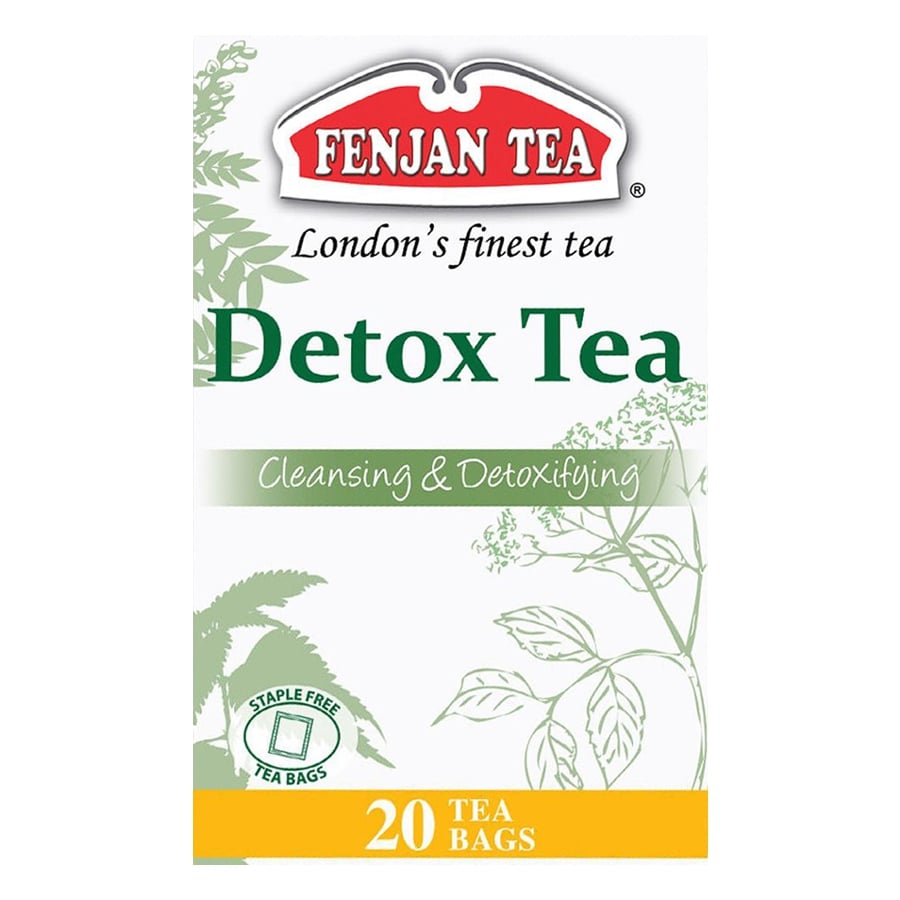 Ahmad Tea detox Infusions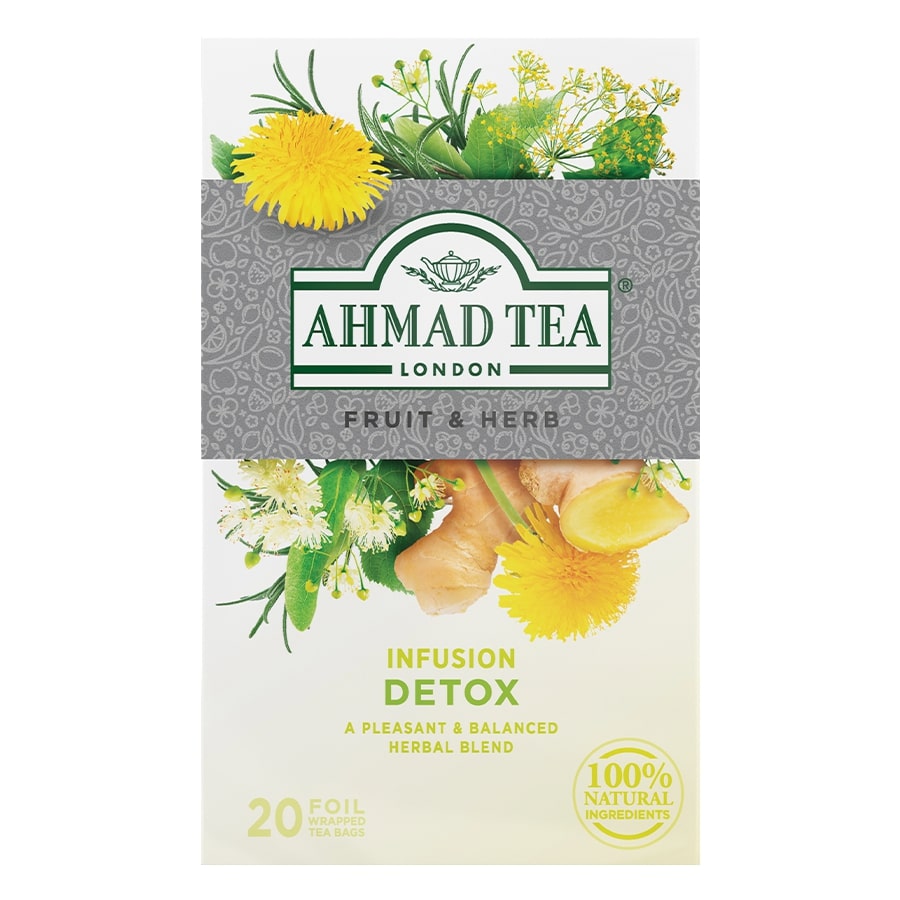 Tropical Sun Coconut Oil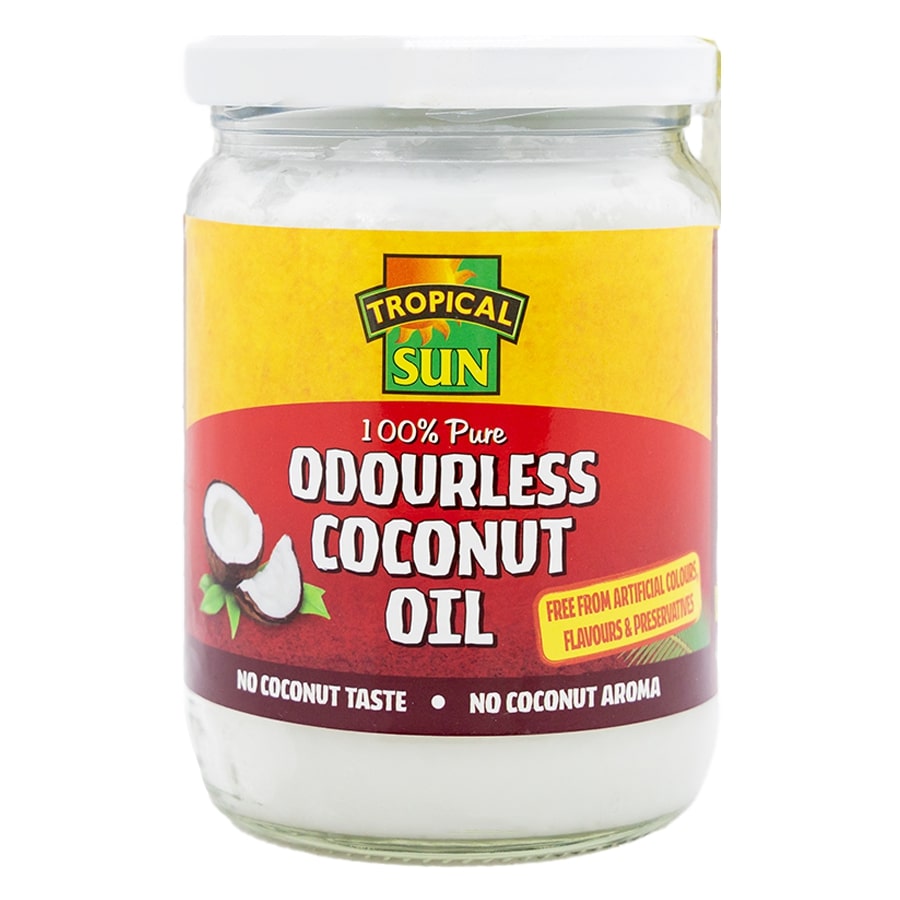 Linda McCartney Veggie Burgers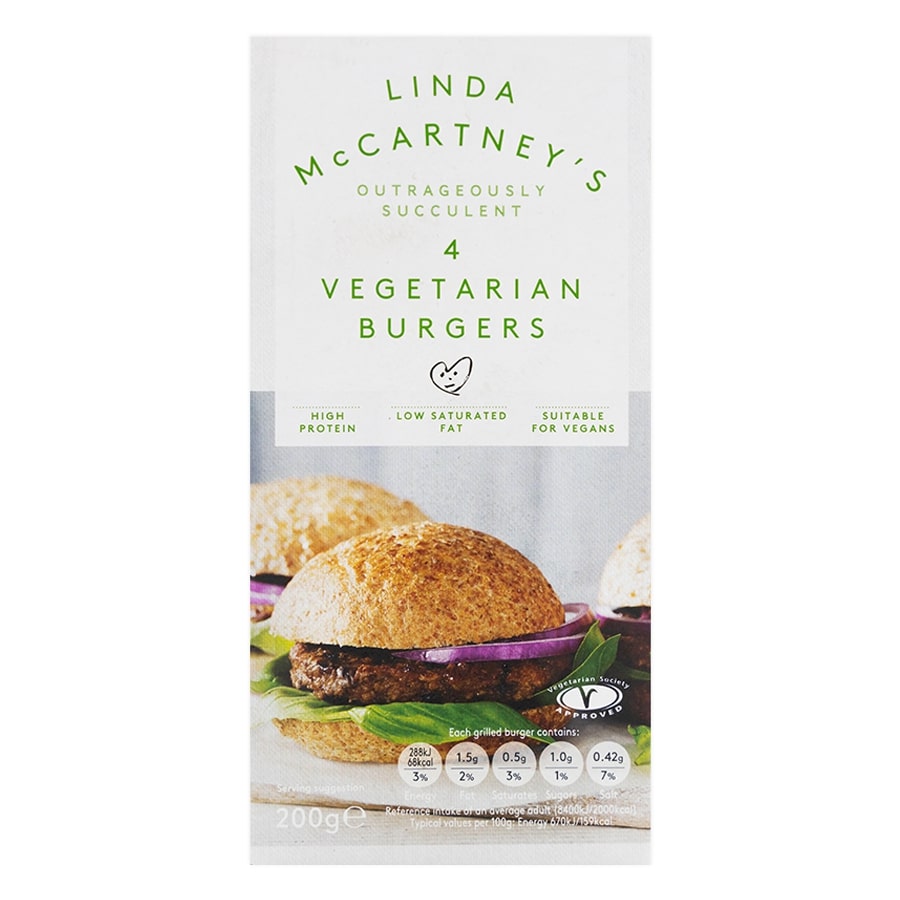 W: Linda McCartney Veggie Burgers.
W: SaveCo Online.
Mr Wolf Spices
There is nothing better than a bit of spice! as we come out of lockdown people are planning gatherings with family and friends. The future looks bright with family picnics and barbeques Mr Wolf Spices have selected a combination of dry spices they have been carefully curated and apportioned to support and promote rather than overwhelm companion spices.
Selected from a plethora of individual spices, each combination is designed to enrich and enhance the core flavour of meats, poultry, seafood or vegetables. All the spices are plant-based and are expected to appeal to vegetarians looking to add some zest to otherwise bland dishes. I tried the spices on a variety of dishes and let's just say the dishes came alive with flavours my tastes buds were not ready for-incredible.
W: Mr Wolf Spices.
Number 1
Looking for the perfect drinks to accompany a picnic or barbecues tell your friends about Number 1. They offer the perfect alcoholic and non-alcoholic drinks sparkling or still water and lemon & lime, sparkling or still coconut water. Number1 Drinks are crafted without artificial colours, flavours, sugar or stimulants. Great tasting, Naturally Flavoured Waters powered by 3 energy enhancing B Vitamins and Immune Boosting Vitamin's C & D. More taste than any other water, soft drink or mixer. They are so delicious, a perfect accompaniment for a picnic or barbecue with family or friends.
W: Number 1.
The Gin1 Seltzer Limited Edition
If you fancy a tiple try The Gin1 Seltzer Limited-Edition Award-Winning Declaration Gin mixed perfectly with Number1 Sparkling Water and a twist of Orange. A cool, crisp, refreshing drink that delivers on taste yet only 58 Calories in a Can. Imagine a drink that is sugar-free, low-calorie, low-carb and gluten-free – bursting with natural flavours and taste. That's a Gin1 Seltzer, all the taste, all the fun yet only 3% ABV and 58 Calories per can.
The taste of an award-winning gin, a gin that is confident, bold, and unashamedly distinctive. A great tasting sparkling water that is bursting with natural flavours and taste.
W: The Gin1 Seltzer Limited Edition.
W: Number 1.
Jitterbug Apple Cider Vinegar Pops (The Health Bug)
Passion, experience and a change for a healthier lifestyle sparked the creation of Jitterbug; a British-produced, guilt-free sparkling Apple Cider Vinegar Seltzer – designed to revitalise from within.
As the UK continues to strive towards a healthier and more sustainable lifestyle, Jitterbug is the first of a new wave of 'on-the-go' premium soft drinks that offer functionality and a delicious, yet authentic taste. The drinks are very tasty and refreshing a perfect pop, I especially love the Berry Hop offering.
100% Natural, real fruit juices
100% Free from any artificial nasties
100% Vegan
100% Sustainable and Recyclable
100% Produced in the UK
0% Added Sugar
Jitterbug Apple Cider Vinegar Seltzers are available in three different offerings: Lemonade Swing, Orange Jive and Berry Hop. At only 39 calories per serving, each flavour is handcrafted in the UK using an array of English botanicals, real fruit juices and exotic superfoods such as Japanese Yuzu.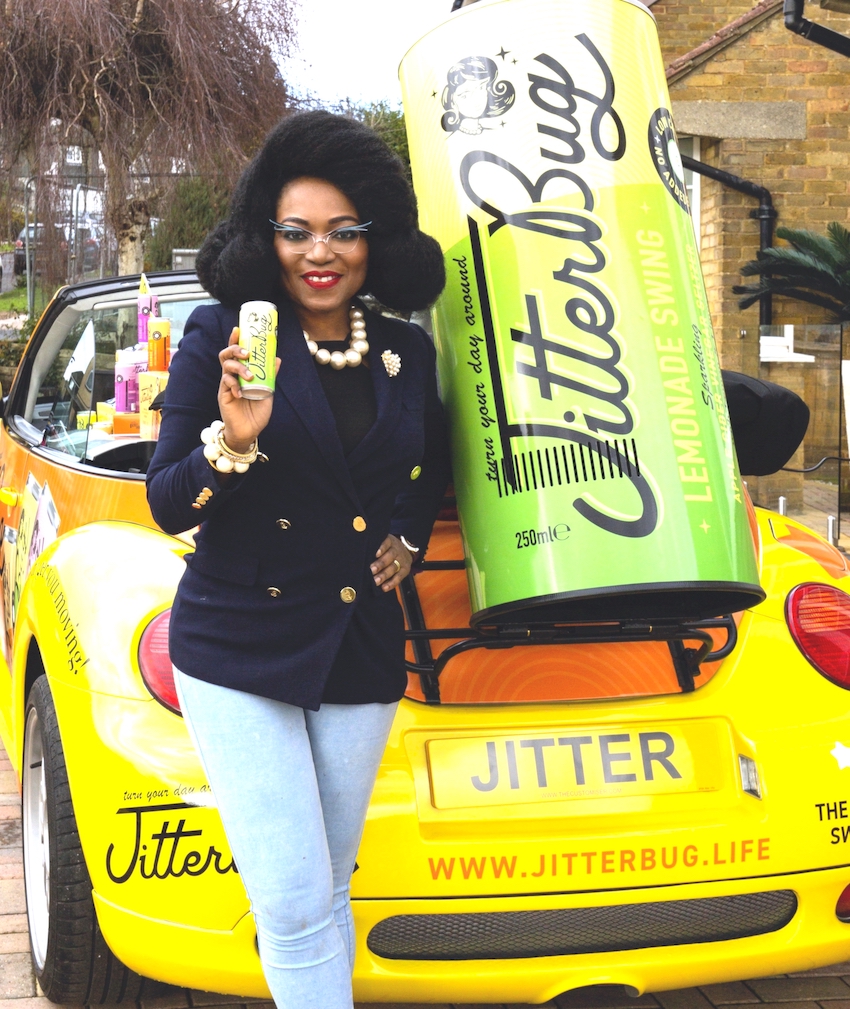 Tipped to shake up the premium soft drink's category; Jitterbug's active ingredient is Apple Cider Vinegar, which is clinically proven to support improved digestion, boost immunity and gut health, whilst encouraging clean living and weight-loss. It has a myriad of health benefits such as anti-diabetic effects and the lowering of cholesterol levels in the blood by inhibiting the oxidation of low-density lipoproteins (Laranjinha et al 1994. Salbeetal 2009).
Its retro chic branding was designed by founder Mollie Obileye, and pays homage to the swinging Sixties. An era renowned for its flamboyance and encouragement of self-love.
According to Mollie; "Jitterbug's ethos is all about helping others to experience this new great feeling of freedom, movement…and self-love."
The 330ml bottles and 250ml cans are perfect for on-the-go refreshment, coffee substitute and single serve drinks. It can be served neat, over ice and as mixers with alcohol.
W: Jitterbug Apple Cider Vinegar Pops (The Health Bug).
FYX
Is a new ready to drink collagen infused spring water that is ideal for everyone, including Dad's.  FYX is available in two great flavours: Raspberry and Acai Berry with antioxidants; and Lemon and Lime with Moringa Tea which helps with metabolism.  FYX is healthy and hydrating. 
Each 400ml bottle contains 2500mg of premium Naticol® Marine Collagen which is known to help repair damaged ligaments, joints and muscles with its powerful peptides, as well as enhancing your skin, nails and hair.
W: FYX.