It's being a whole year since the pandemic came to change the whole world, 12 months on, we have seen the roll-out of vaccines, social distancing still remains, overall wellbeing is at an all-time high. It has been a very difficult time for many of us there is hope of a brighter day due to the roadmap for the lockdown release. I would like to share with you part 2 of some amazing brands that we can all use at this time to help nourish our bodies, minds and promote the best self-care. Wellbeing is more important than ever; these brands will see you through this un-presented time and will become a firm addition to your life now and beyond.
Skincare, Hair, Supplements, Nutrition and Weight Management
Click here to see the Wellbeing Part 1 article.
Treatments
Olverum
Body Polish by Olverum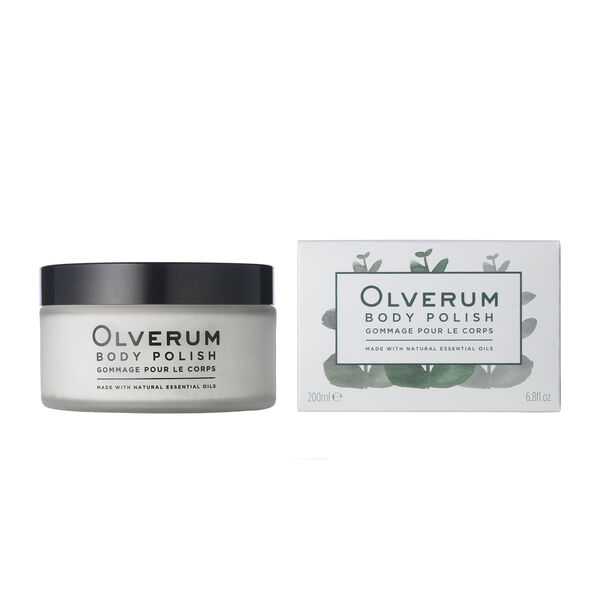 The creamy formula uses natural papaya enzyme to help gently dissolve dead skin, purifying clay to lift and rid impurities, and mechanical exfoliants such as bamboo and pumice to polishthe skin to an irresistible satin finish. The Olverum Body Polish primes the skin so that it is ready for further treatments such as Olverum Firming Body Oil, helping to leave the skin looking visibly smoother.
Olverum Firming Body Oil
A ground-breaking addition to the OLVERUM range, OLVERUM Firming Body Oil is an intensive body sculpting treatment oil, exactingly formulated to improve skin's elasticity making it appear tighter and more toned.

Applying OLVERUM's nine decades of expertise with essential oils, we have created a unique and efficacious formulation of active botanical oils and extracts which have been shown to tone skin, enhance collagen levels, and help protect against future loss of elasticity.

Massaged well into target areas, specialised contouring botanicals Grapefruit and Black Pepper, which are known to stimulate the sympathetic nervous system, rapidly provide a more sculpted appearance. Meanwhile, gently exfoliating Papaya Enzyme removes dull, dry areas to reveal smoothed, dewy skin for instant toning benefits.
OLVERUM Firming Body Oil is designed to slow down the loss of firmness caused by the aging process, and the body's gradual decline in its production. Paracress Extract, proven to slow collagen degradation, works synergistically with collagen-boosting Alaria Esculenta extract for amplified effects in maintaining the skin's natural plumpness. Finally, an antioxidant-abundant combination of Clary Sage, Thyme, Rosemary, and Patchouli oils prevents the formation of free radicals.

Suitable for all skin types, its non-greasy formula absorbs rapidly, providing a smooth, cushioned texture for massage, while its lightly energising scent also gives a lift to your mood. I have been using the Olverum Firming Body Oil as part of my fitness journey and have seen a remarkable improvement.

OLVERUM Firming Body Oil provides an instant sensation of rejuvenation making skin visibly firmer, healthier, and revitalised.
Olverum Bath Salts by Olverum
Ease stress and relax tension in the body and mind with the Olverum Bath Salts, a silky mineral soak designed to soothe the body, revitalise skin and promote a restful night's sleep.
This refined formula enhances the Olverum Bath Oil's signature blend of essential oils with sustainably sourced Kalahari Desert salt and nourishing Dead Sea salt. This unique blend combines soothing, luxurious and aromatic essential oils with natural ingredients abundant in the minerals crucial for the repair of skin, nails and hair.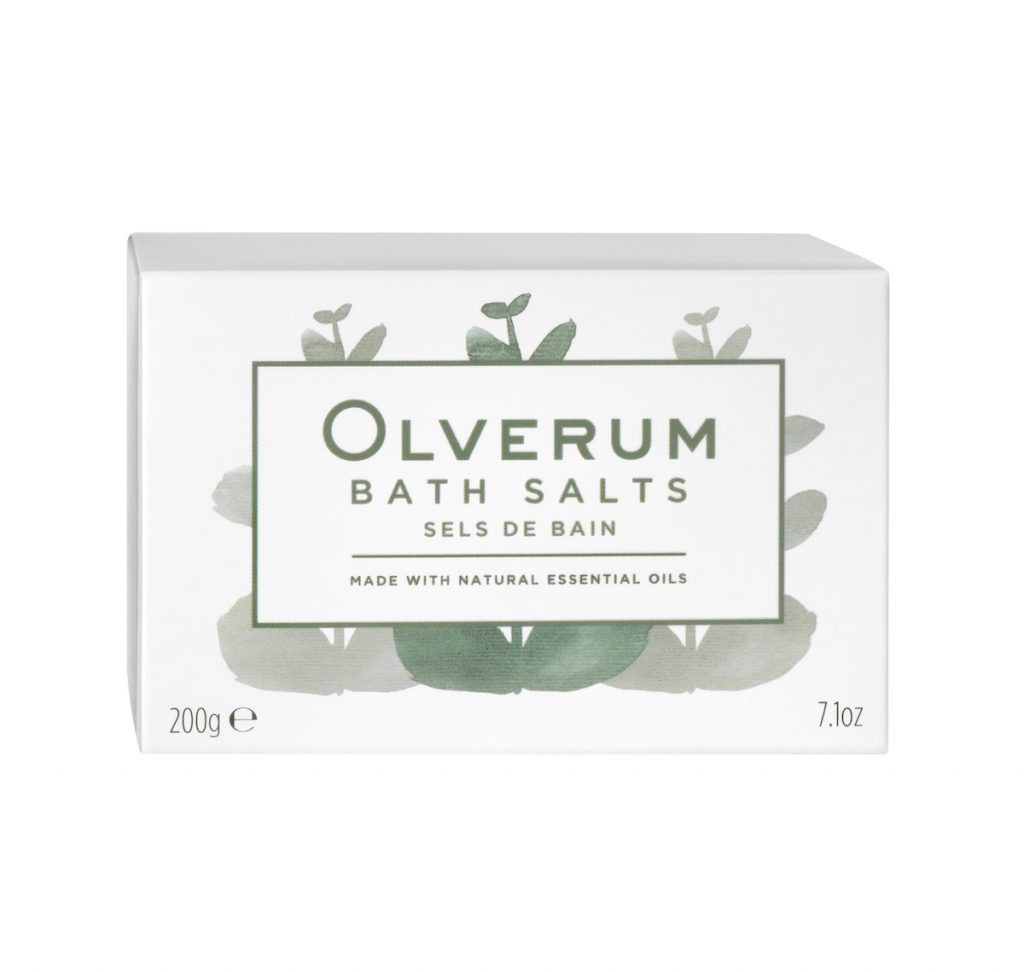 The bath salts are further enriched with micronutrient-packed avocado oil, which works to soothe the body and restore the spirit. The blend of essential oils and salts is natural, vegan and cruelty-free.
W: Olverum Bath Salts by Olverum.
Angela Langford Clean Sweep
Clean Sweep is a luxurious homemade natural and organic cleansing balm that is gentle enough for sensitive skins, it will remove daily dirt, grime, make-up, even waterproof mascara. Shea Butter, Sweet Almond & Apricot Kernel Oils will leave your skin feeling silky soft & smooth. Essential oils of Chamomile, Eucalyptus, Lemon & Cypress – sooth, purify & brighten the skin. Lockdown played havoc on my skin during the pandemic using this product has helped brighten my skin.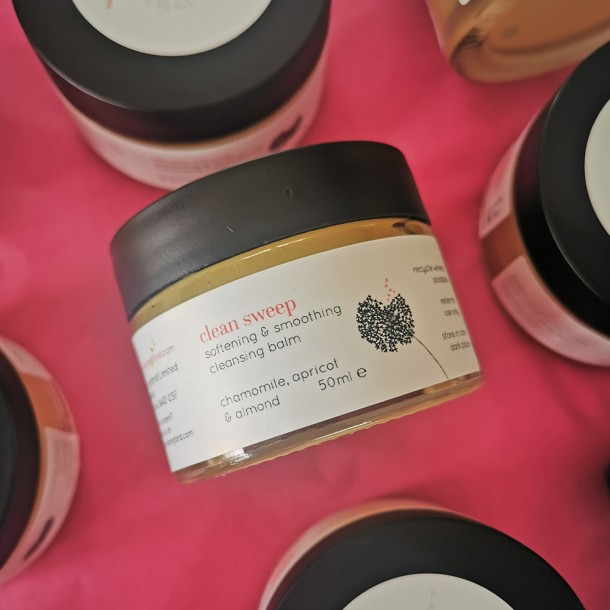 W: Angela Langford Clean Sweep.
Sugar Coated
As lockdown lifts, we have to get rid of the fuzz build up. I tried sugar coated and it left my skin supper soft and hair free. Sugar Coated is a 100% natural vegan sugar wax. Our exclusive formulation is made from pure sugar syrup and water.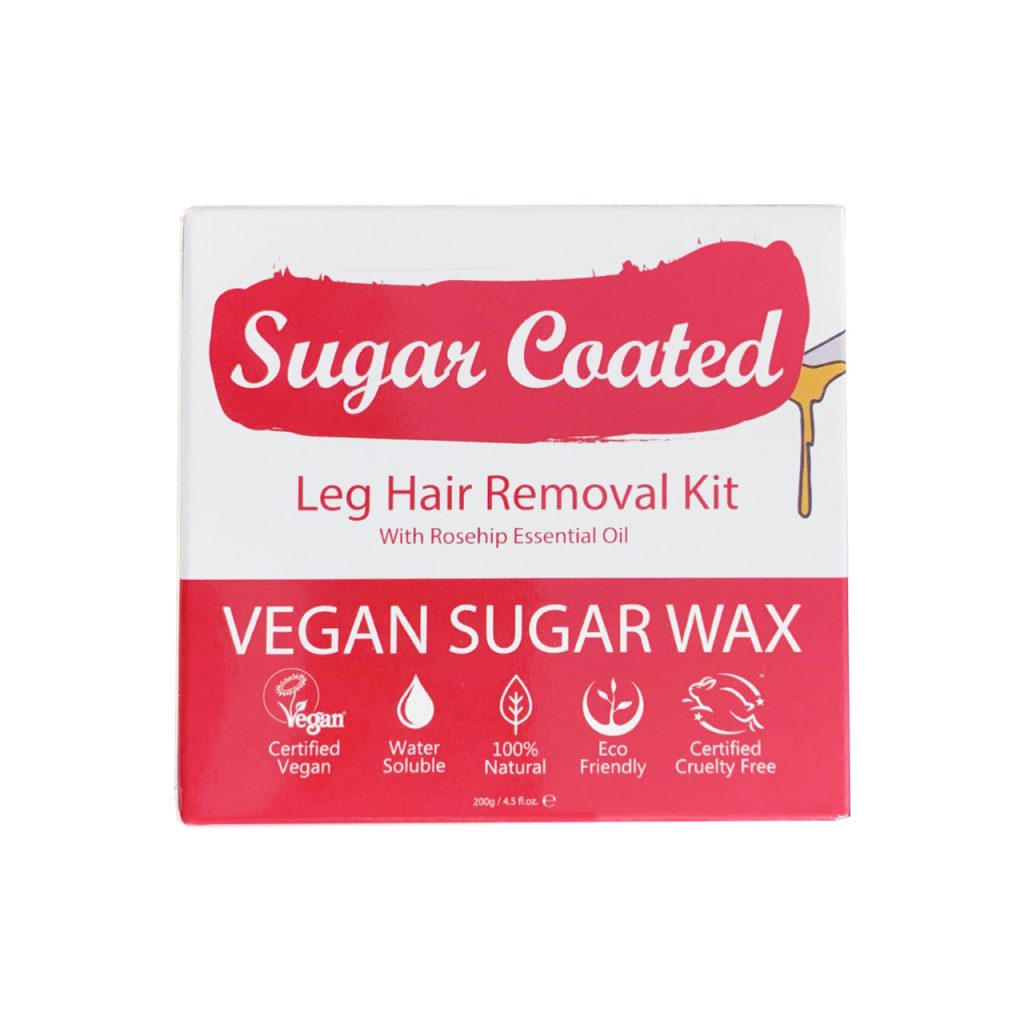 It does not contain any citric acid, resins or additives, which means our formula gives a smooth application and gentle results. Sugar Coated Leg Hair Removal Kit contains one of our favourite essential oils, Rosehip! Rosehip has so many amazing benefits so is ideal for your legs. its incredible properties help keep your skin nourished, moisturised, and it is known for reducing stretch marks (what a dream). Achieve smooth, glowing legs now and all year round.
100% natural
Approved as cruelty-free under the Leaping Bunny programme.
Registered as vegan by The Vegan Society
Easy to use & mess-free
Gentler than waxing
Doesn't damage the skin
Prevents ingrown hairs
Suitable for all skin and hair types
Completely water soluble
Strips can be washed & reused
The product is instantly biodegradable, and packaging is fully recyclable
Salon quality treatment
Africology
The essence of Africology is the holistic approach they know that inner beauty transcends skincare. The South African Truth and Reconciliation process has taught that self-care is an experience that nurtures the mind and body, and elevates the spirit to authentic values. Africology continues to be activists, seeking the truth and ensuring authenticity and integrity in our industry. Africology are a skincare and lifestyle brand that has a deep-rooted belief which goes against the use of all chemicals. Africology have successfully captured the intelligence of nature in order to create a range of beautiful, non-toxic products containing natural ingredients such as Aloe, Rooibos, Marula and African potato. This is their gift to you.
Wellbeing is at the front of our minds in this season check out an amazing selection of Africology products to discover the essence of Africology.
Body Wash
A fantastic alternative to chemical-based body washes, it contains yucca to increase cell growth and soothe irritation. Natural extract of soapwort is used for its mild foaming and cleansing properties without stripping the acid mantle. By using a natural alternative to chemicals, your skin is left moisturised and balanced. Aloe Ferox soothes and moisturises the skin, leaving it feeling smooth and silky. The serum was a perfect night time treatment.
Body Butter
Formulated with cocoa and shea butter, this luxuriously hydrating product softens the skin while protecting dry, chapped areas. It also contains the plant lipid canola oil, which has anti-inflammatory properties and assists with barrier repair. Combined with marula oil, Rooibos, African Potato and Aloe extracts our Body Butter is known to rejuvenate troubled and dry skin, leaving it soft and supple to the touch. Beautifully fragranced with Neroli essential oil.
Body Scrub
A blend of walnut and marula shell powder is used to gently exfoliate. It contains sunflower oil, rich in linolenic acid, vitamins A, B complex, D & E as well as calcium, zinc, potassium, iron and phosphate. All these contribute to the general well- being of the cell membrane. Aloe ferox extract and marula oil help to create a smooth, soft and refreshing finish.
Renewing Facial Therapy Serum
Filled with restorative plant extracts that support the skin's cell structure and strengthens the epidermis, this potent serum hydrates and firms, while increasing elasticity. It also stimulates important components in the maintenance of collagen and elastin, which in turn increases cell renewal. The addition of chamomile essential oil adds a calming effect to our carefully crafted formulation, making it the perfect night-time treatment.
W: Africology Renewing Facial Therapy Serum.
Amaura London
Candles are my bliss they are the perfect wellbeing fix. I was so excited to be introduced to Amaura London. Carefully blended & hand poured in the UK, using the highest quality, eco-friendly ingredients.
Amaura candles provide a clean and slow burn, releasing long lasting mood-boosting therapeutic scents with no harmful carbon or soot.
Hand poured into unique hand spun recycled & reusable metallic vessels. We use 100% natural coconut & rapeseed wax, infused with a blend of premium fragrances & therapeutic essential oils.
W: Amaura London.
Lamazuna
Taking France by storm Lamazuna is a zero-waste cosmetics brand plastic-free shampoo bars, toothpastes and deodorants. They are dedicated to giving back to the planet through their business with tree planting initiatives, charity partnerships and a commitment to continually working to improve their products and business operations. The Founder, Laëtitia, started the brand back in 2010 and having become a best-seller within France, is hugely excited to introduce this to the UK. I have been trying to do my part for sustainability, this is definitely a brand to watch.
Solid Facial Cleanser-normal skin
If you're pregnant or breastfeeding, you can use our cleanser for normal skin with an exotic scent! Free of essential oils, it has a subtle, sweet fragrance that makes you feel relaxed while you care for your skin. And, of course, it's packed with beneficial ingredients that were chosen with the greatest care!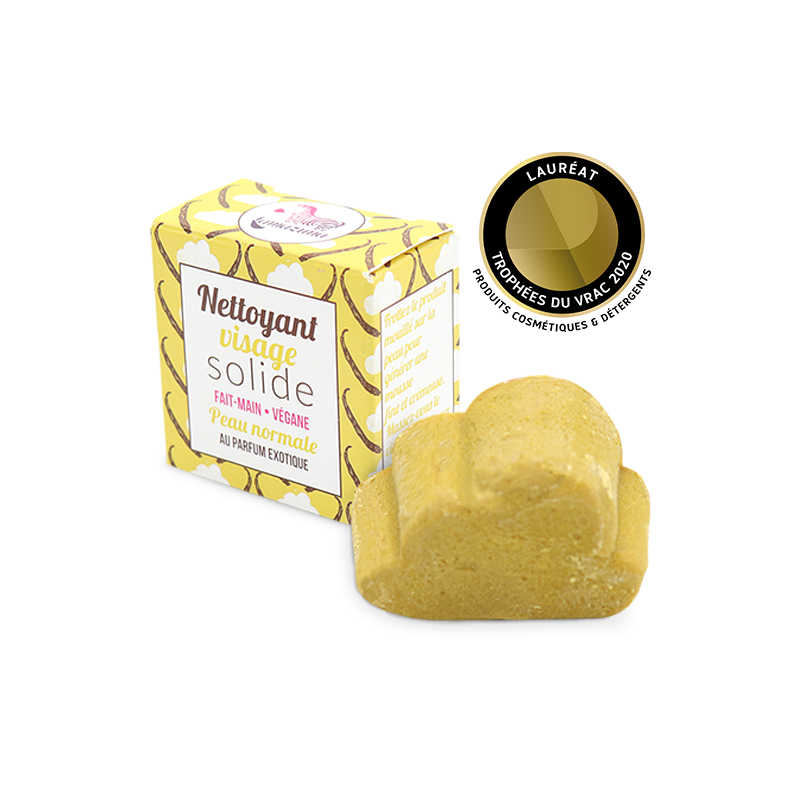 W: Solid Facial Cleanser-normal skin.
Solid Shampoo for normal hair with Scots pine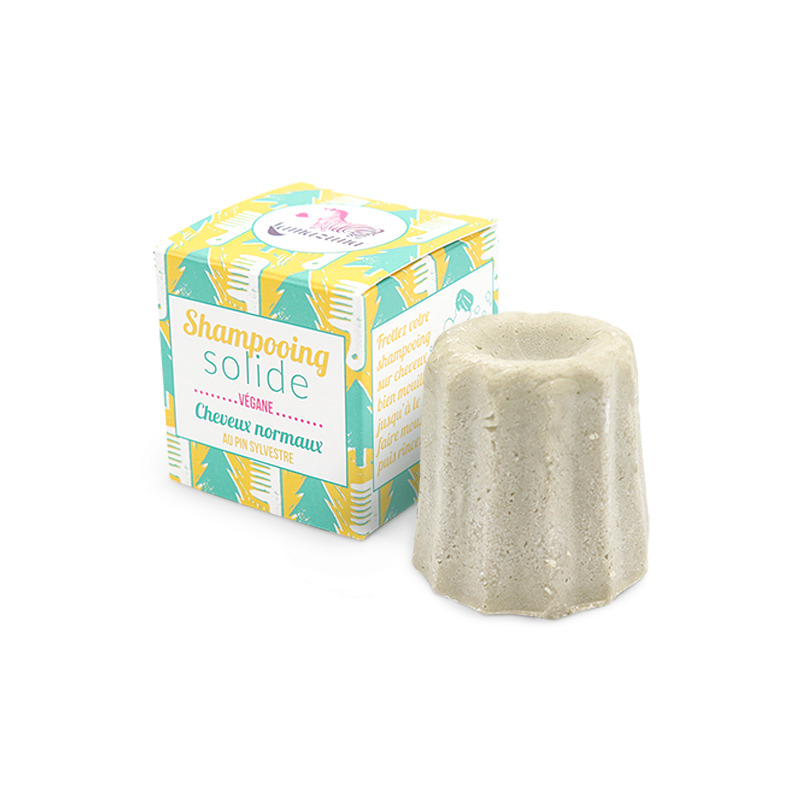 Our solid shampoo with Scots pine smells amazing! This essential oil works to purify the hair and helps to relax you too, making washing your hair really enjoyable!
W: Solid Shampoo for normal hair with Scots pine.
Natucain
Natucain is a patented 100% natural treatment for hair loss and thinning hair. We have sadly experienced a lot of stress in this season which has resulted in thinning hair and hair loss. MKMS24 100% natural, hormone-free formula with stem cell technology from bamboo, thyme and lentils.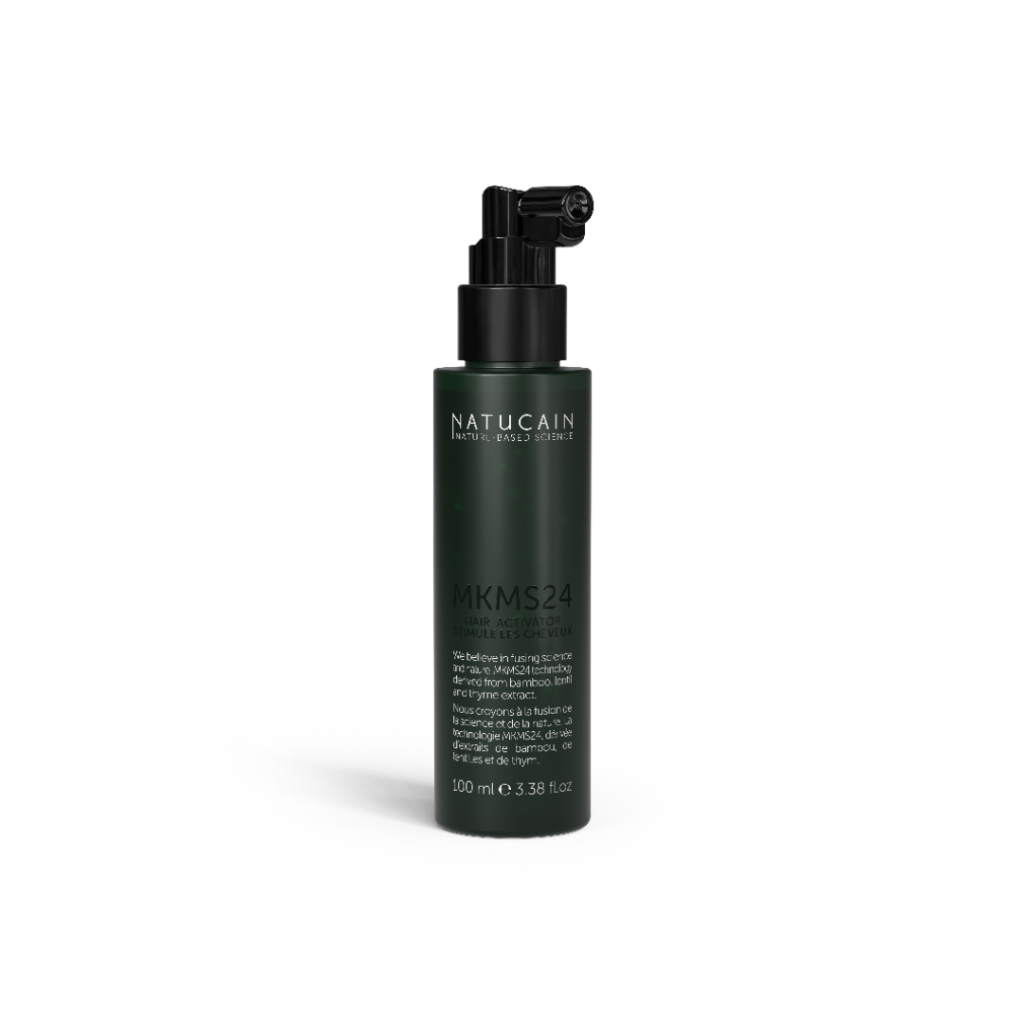 Stimulates the hair at the root, extending the hair growth phase and ensures significantly less hair loss and real hair regrowth.
Reduces hair loss by 90%
Improves hair growth by 93%
Visible hair growth with up to 30,000 new hairs
No known side effects
100% natural ingredients
First results within 6-8 weeks
Easy to apply with spray nozzle
No hormones, silicones, parabens or sulphates
Not tested on animals
W: Natucain.
HighKind
A family run business founded with immense belief and trust in the healing powers of mother nature. The company was set up with the aim to offer the UK a trustworthy place to buy legal, high quality and 100% natural CBD products. The oral drops have helped me sleep more peaceful.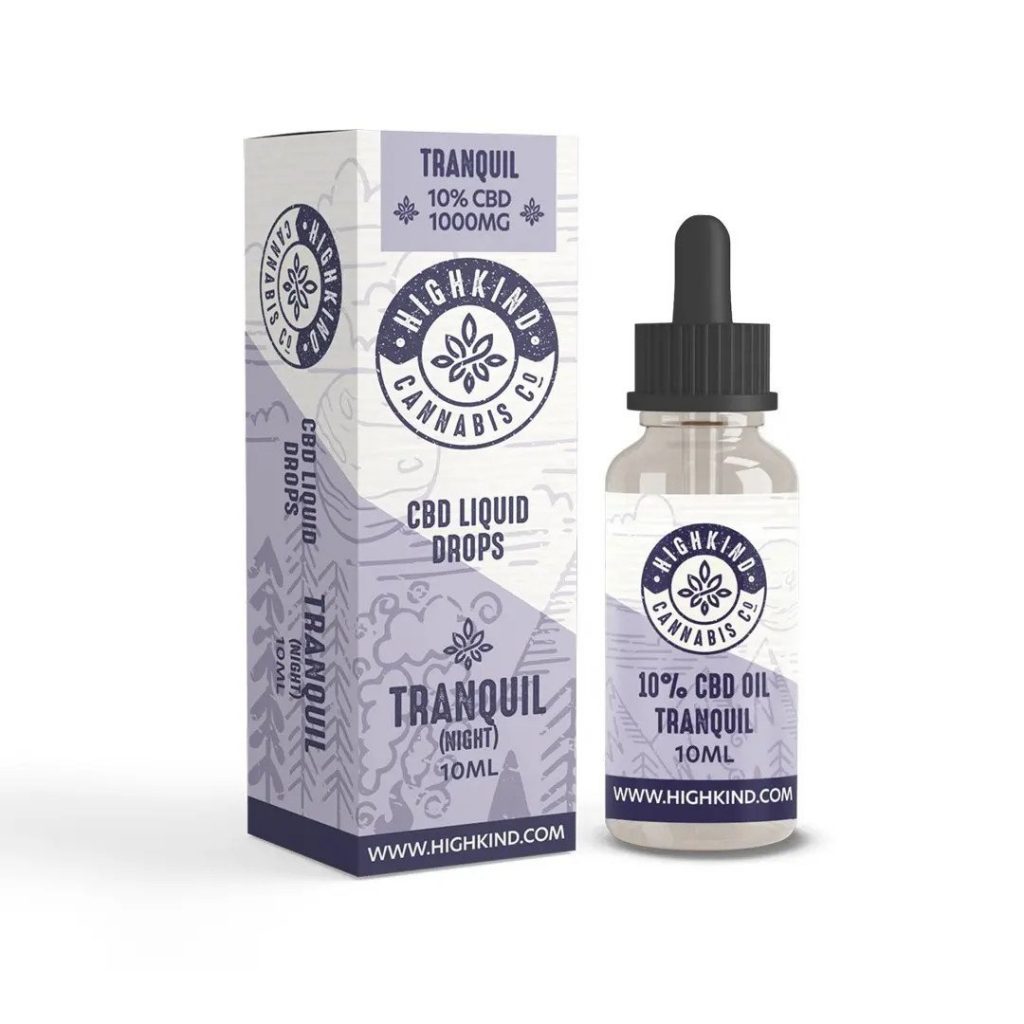 HighKind Oral Drops are some of the highest-quality CBD supplements available on the market – perfect for people looking to explore the wonderful benefits and tastes of cannabinoids. They have a passion for CBD and refuse to create anything but incredibly flavourful oral oils that boost health and well-being.
We handcraft botanical terpene blends to create three taste and feel zones for our CBD Oral Drops – Energise, Focus and Tranquil. Enjoy premium-quality oils that you can match to your mood with our range of CBD Oral Drops.
W: HighKind.
Sun Chlorella
What does the brand Sun Chlorella have in common with some of the world's top models? Miranda Kerr, Rosie Huntington-Whitley and Kelly Gale have all mentioned they chlorella in their diets. Chlorella a green, algae which grows in fresh water, chlorella can be dried into a powdered supplement, which can be added to smoothies, shakes or sprinkled on food.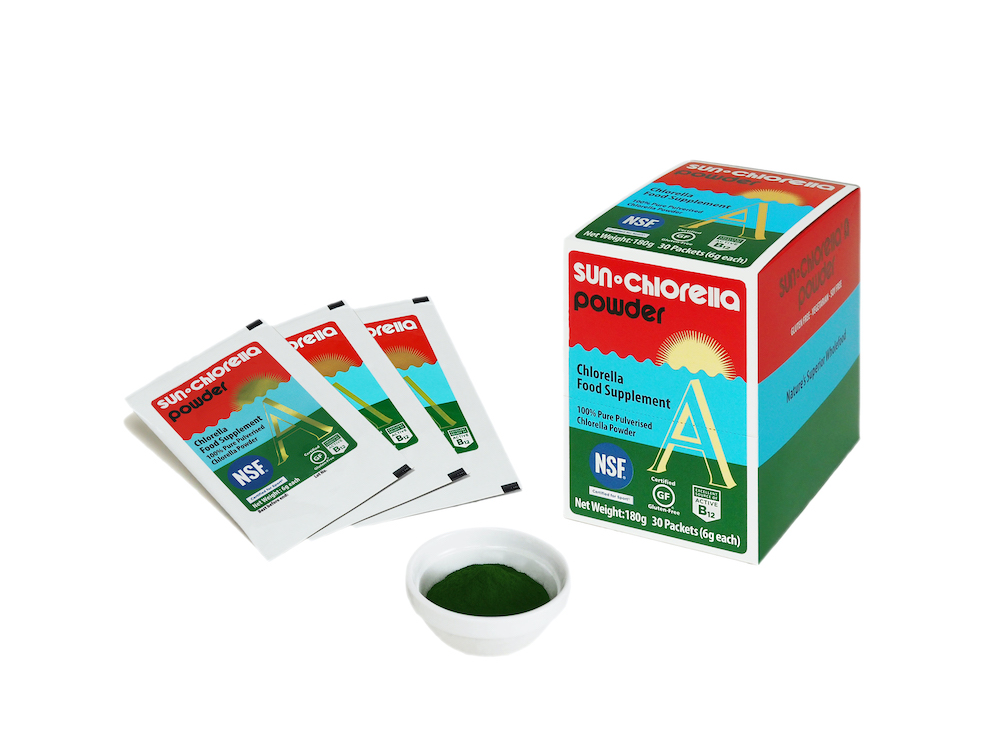 Science suggests it may help with both our waistlines and looks and even more exciting chlorella could well be a powerful anti-aging remedy that target collagen. There have also been a number of studies showing chlorella could help with our waistlines. Chorella's appears to be able to help the body perform more effectively when exercising and aids recovery afterwards.
Chlorella is a single-celled green, algae that grows on fresh water. Chlorella has been
on the earth for over 2 billion years ago. Sun Chlorella is the most praised chlorella product on the market. Sun Chlorella powder is Gluten Free, Soy Free and NSF Certified for Sport. Sun Chlorella has a number of benefits to support athletes, chlorophyll, helps to reduce inflammation and supports energy production, vitamin D, supports immune function and muscle health, fibre, supports healthy weight and gut health, protein, a source of fuel for cells, supports muscle recovery and repair, iron, helps to carry oxygen to muscles and magnesium helps prevent muscle fatigue and cramping. Sun Chlorella is available in tablet, powder and granule form. It can be mixed into drinks and smoothies.
I tested the powdered supplement adding it to my smoothies shakes and salads I have much more energy, a great result.
Stockists
W: Sun Chlorella.
Diet Tea
A diet drink like no other. The tea combines powerful natural ingredients to create a drink that is not only effective but also tastes great. I am using this as part of my weight loss remedy.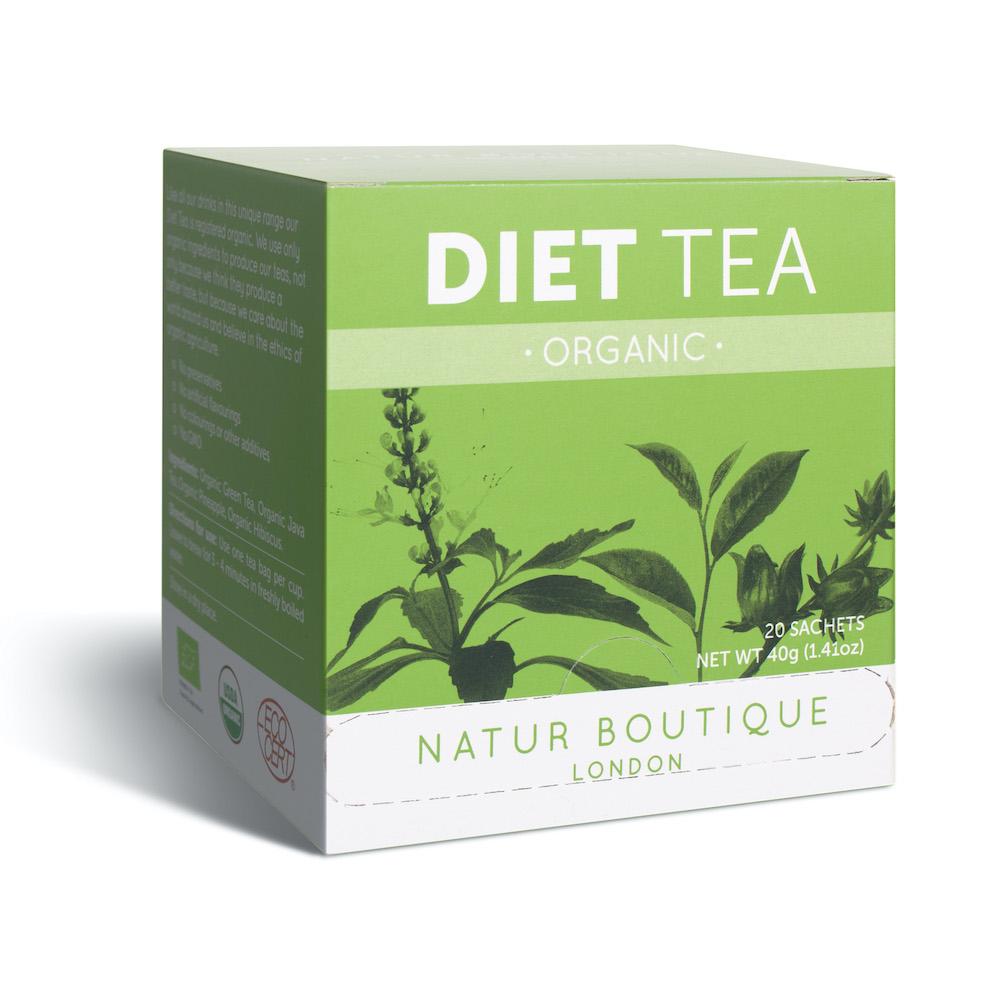 A tasty dieting aid.
Blend: Organic green, pineapple, hibiscus and java teas.
Best for: A tasty dieting aid.
Taste: A fruity and slightly sweet green tea
W: Diet Tea.
Regenecoll
The founders started Regenecoll to deliver a quality product to help increase skin tone. After the age of 25, we break down more collagen than we produce. This results in a loss of skin tone and elasticity which show as fine lines or wrinkles. By the age of 45, 30% of the body's collagen stores are gone.
Our studies have shown that used daily over an 8 week period, 10,000mg of our marine collagen can increase skin tone, strength in hair and nails and have a positive effect on your overall well-being. I am using this as part of my skincare regime and so far great results.
W: Regenecoll.
Buzzy Blends
Buzzy Blends brings honey to the table with a tasty twist. Our products are defined by originality and breaking with tradition – delivering on all the health benefits of honey in brand-new blends with other delicious ingredients from Mother Nature. We're all for health and happiness. For humans and hives, we strive for balance and the protection of bees. I have such a sweet tooth these have been perfect to add to my porridge first thing in the morning.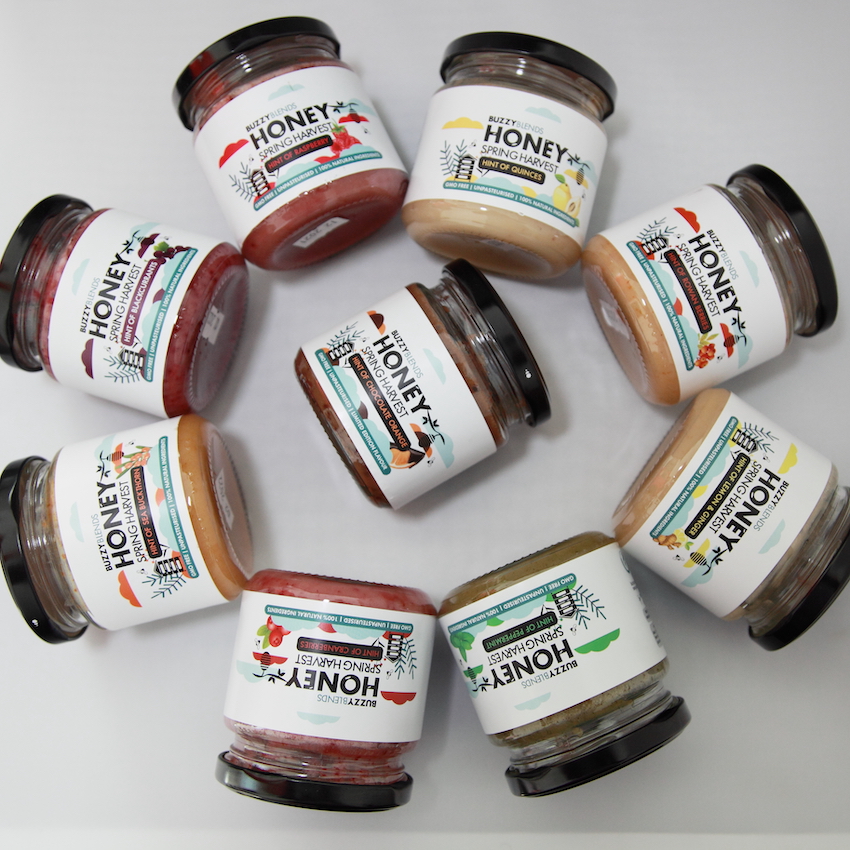 Flavoured Raw Honey Gift Set of 3 In a Box
They hand crafted beautiful raw honey gift set for special occasions, business gifts, healthy Christmas present, Valentine's day or for best employees and your colleagues.
It's the best healthy gift for those who would like to try something different! Our unique honey gift sets are perfect for birthdays, annual family days and why not try some for your next coffee morning meet ups with friends or mums?
W: Buzzy Blends Flavoured Raw Honey Gift Set of 3 In a Box.
Flavoured Raw Honey Gift Set of 6 In a Box
They have hand crafted beautiful raw honey taster gift set for special occasions, for those who would like to try a bit of everything! These are perfect for birthdays, Christmas present, valentine's day or annual family days and why not try some for your next coffee morning? This is sure to help you find your favourite Buzzy Blend! Each gift set contains x 6 mini 30 g jars of our flavoured raw honey.
W: Buzzy Blends Flavoured Raw Honey Gift Set of 6 In a Box.
Wellfinitea Organic Tea
Nothing worse than having to pass the piece of cake or close your eyes when the dessert menu comes round. Obesity and sugar cravings have been a top priority in health for most, as it can cause a multitude of health problems. This is a game-changer; you have been let into the best wellbeing secret ever. I am in the process of using the tea and so far it is working very well.
Free sugars are found in foods such as sweets, cakes, biscuits, and soft drinks or juices, but what if having these didn't have to be limited? And if we could do this, and control our sugar in-take, would we enjoy some of the 'sweeter things' in life?
Wellfinitea ORGANIC Tea, BLOCKS sugar and is 'not just another herbal tea'. While it is a simple 100% organic tea- it can help to control sugar cravings and the absorption of sugar in the intestines & body.
Wellfinitea Herbal Organic Tea Is:
Rich in antioxidants- an excellent source of additional Iron, Vitamin C for the repair of the body & general health
Helps support a healthy immune system
Caffeine Free (freely drink it before bedtime!)
100% Organic & Vegan & Free From
Helps to maintain healthy sugar levels by controlling sugar in-take by the body
Acts as a sugar blocker (to everyday intake of foods and drink)
Creates more complete well-being and everyday wellness
One Nutrition Revive & Go Immunity
Highly absorbable and superior cellular retention release of vitamin C and citrus bioflavonoids, with a microencapsulated delivery system and Zinc citrate in a highly absorbable stomach friendly form. I sadly got Covid so this has been a godsend to help wade of viruses, colds and flu.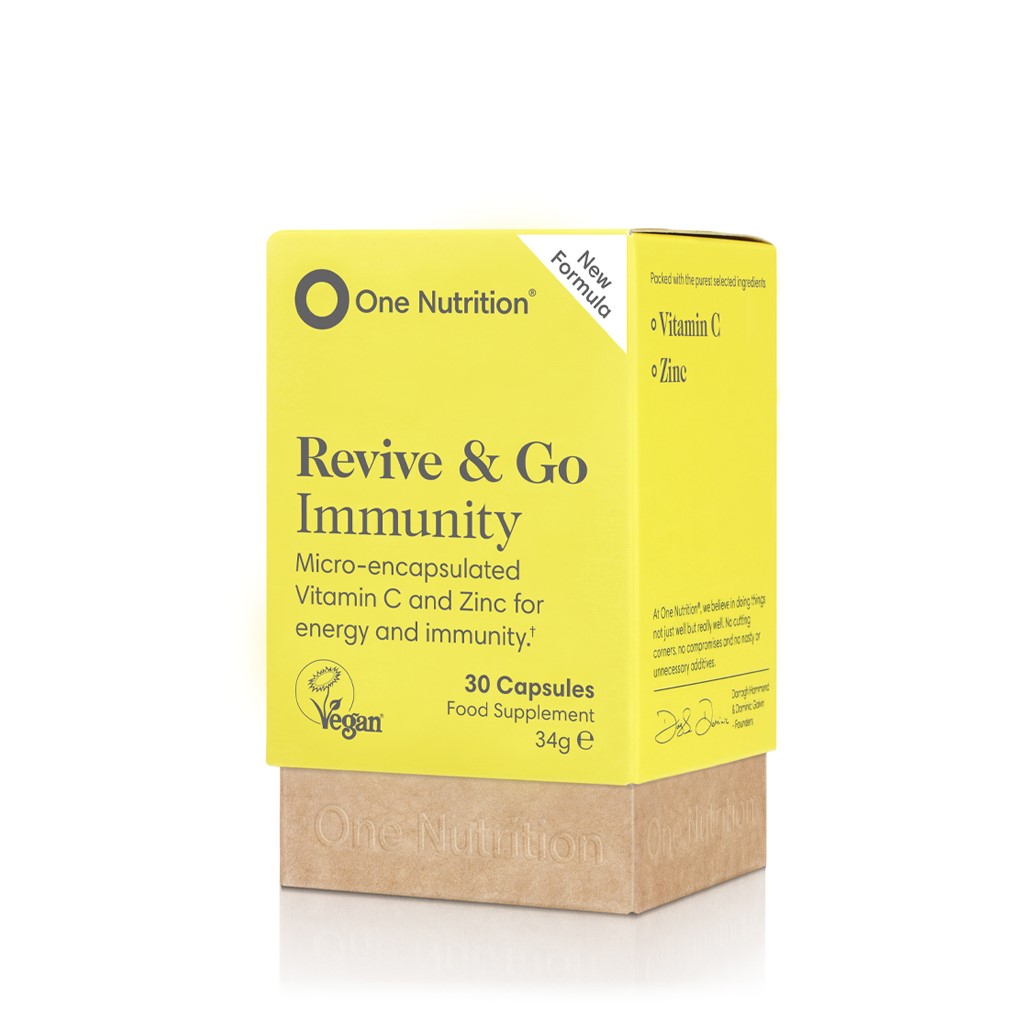 Supplementing with Vitamin C and Zinc can help:
• Those with gastrointestinal problems (as tummy friendly form).
• Those with cold and flu symptoms.
• Immune support in general.
• Those on iron supplements
• Those with skin issues and to maintain healthy skin.
• Those who wish to boost collagen production for skin, bone and joint health.
• Those with heart health, cholesterol and blood pressure concerns.
W: One Nutrition Revive & Go Immunity.
One Nutrition D3-Max
One Nutrition D3-Max is a simple, and tasty way to top up your Vitamin D3 levels, whilst the unique lichen extract makes it one of few vegan choices of this essential daily vitamin. I am a person of colour so need Vitamin D more than most being in lockdown has depleted my Vitamin D intake this spray has helped tremendously.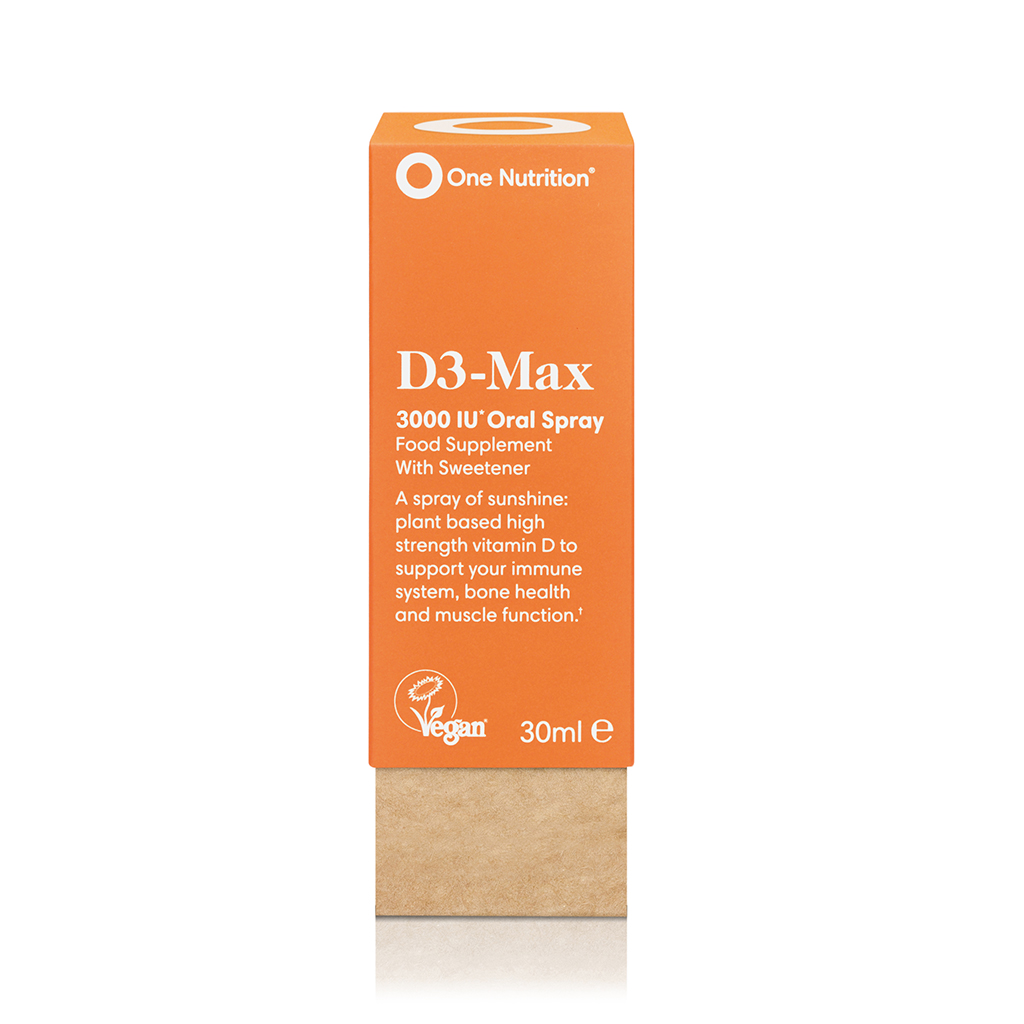 Supplementing with Vitamin C and Zinc can help:
• Those with gastrointestinal problems (as tummy friendly form).
• Those with cold and flu symptoms. • Immune support in general.
• Those on iron supplements
• Those with skin issues and to maintain healthy skin.
• Those who wish to boost collagen production for skin, bone and joint health.
• Those with heart health, cholesterol and blood pressure concerns.
Nature's Bounty
Nature's Bounty is our household vitamin & supplements brand. Nature's Bounty offers a wide range of high quality, affordable vitamins and supplements to help you achieve your healthy best – including energy, immunity, digestion and so much more.
Our range will be sure to boost your wellbeing I am so glad I found Nature's Bounty.
Nature's Bounty Hair, Skin & Nails Gummies with biotin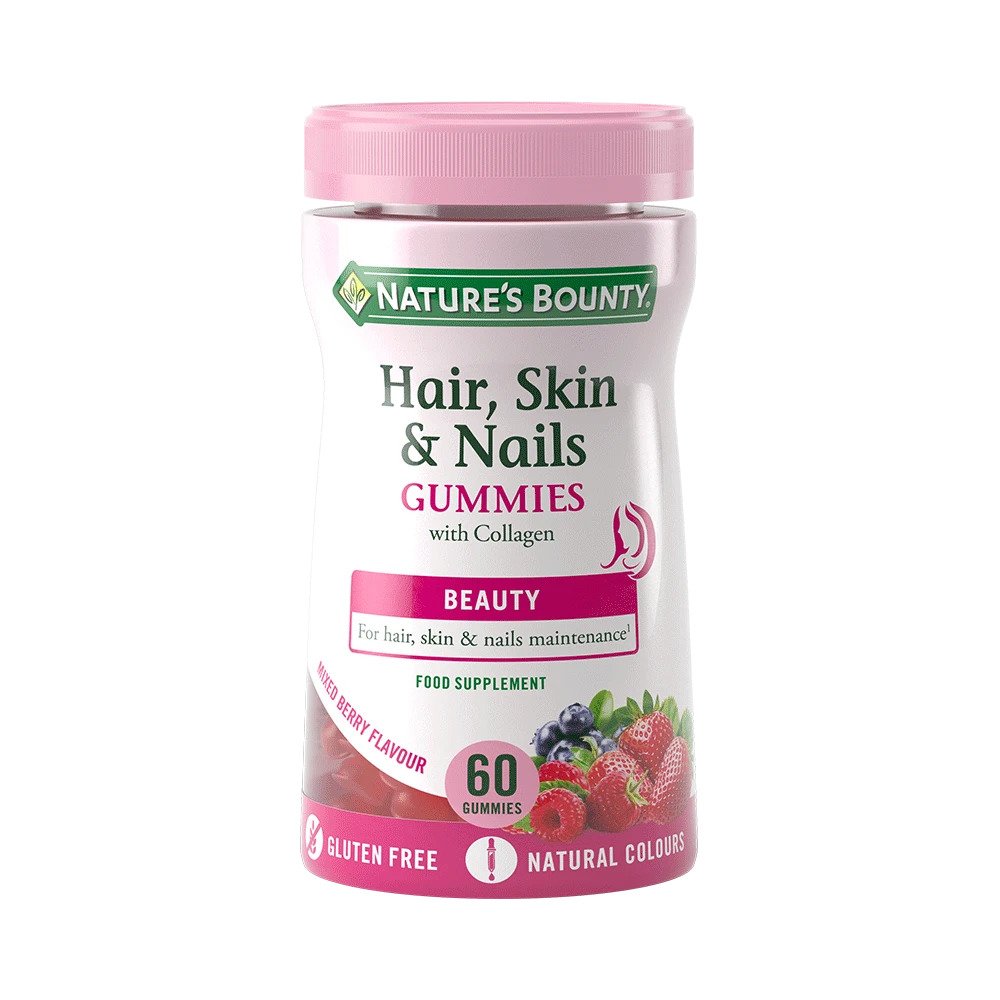 These gummies are a beauty tip that's easy to swallow- providing key vitamins and minerals for luscious hair, glowing skin and healthy nails.
W: Nature's Bounty Hair, Skin & Nails Gummies with biotin.
Nature's Bounty Maximum Strength Zinc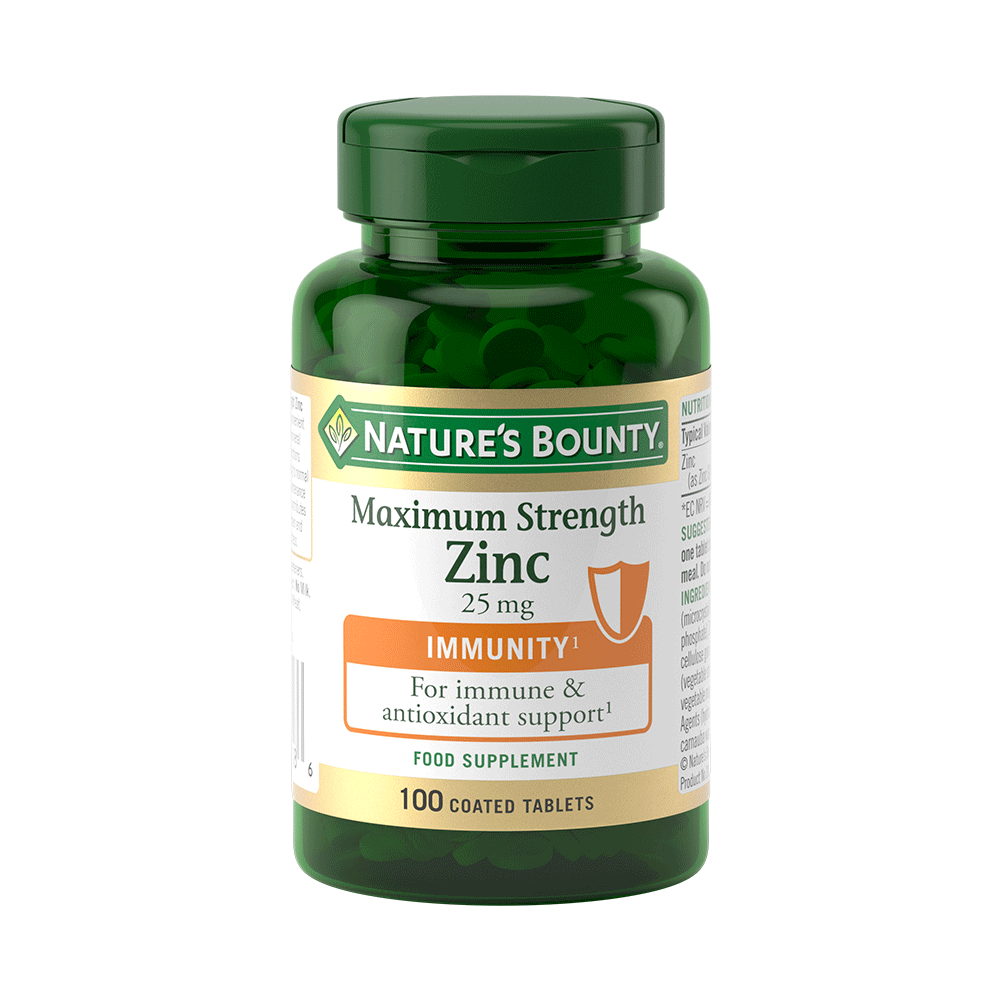 For immune strength, also supports strong hair, skin and nails, essential mineral that supports many roles in the body.
W: Nature's Bounty Maximum Strength Zinc.
Solgar
Megasorb Vitamin B-Complex is a high potency balanced Vitamin B-Complex formulated for improved absorption and delivering key B vitamins, including Thiamine (B1), Riboflavin (B2), Niacin (B3), Pantothenic Acid (B5), and Vitamin B6, along with other B vitamins such as Folic Acid, Biotin (B7) and Vitamin B12.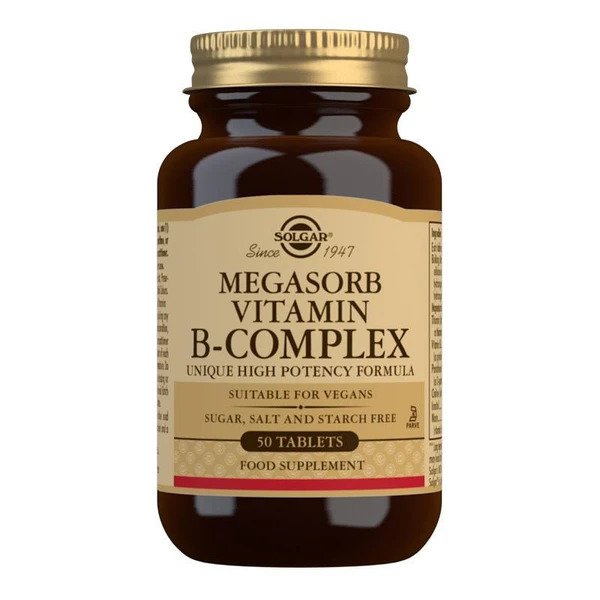 Many B vitamins are interdependent, so it is best to take them in combination, for example in a B-complex or a multivitamin containing a B-complex. B vitamins are essential nutrients required by the body. They help our bodies convert food into energy, allowing us to stay energised throughout the day, as well as supporting our mental performance.
B vitamins are water soluble nutrients that are necessary to maintain energy and general vitality, but they are also used by a number of other important functions within the body including immune, nervous system and psychological functions.
W: Solgar.
Tesalate Workout Towel
Many of us have been working out this year as part of our daily exercise routine. Let me introduce you to Australia's no. 1 beach towel supplier. Tesalate have introduced the latest product an Antibacterial odour-free Workout Towel that will take your fitness journey to a whole new level.
I tried this towel for a heavy spinning session, and it was amazing. With antimicrobial additives built into the very core of their fabric, their workout towels remain smelling fresh, even after long hours of hard work-out. Tesalate makes the perfect gift for your friends and family who are fitness fanatics or your loved ones you wish to encourage to be a better version of them.
Hand Sanitiser
Steril-eeze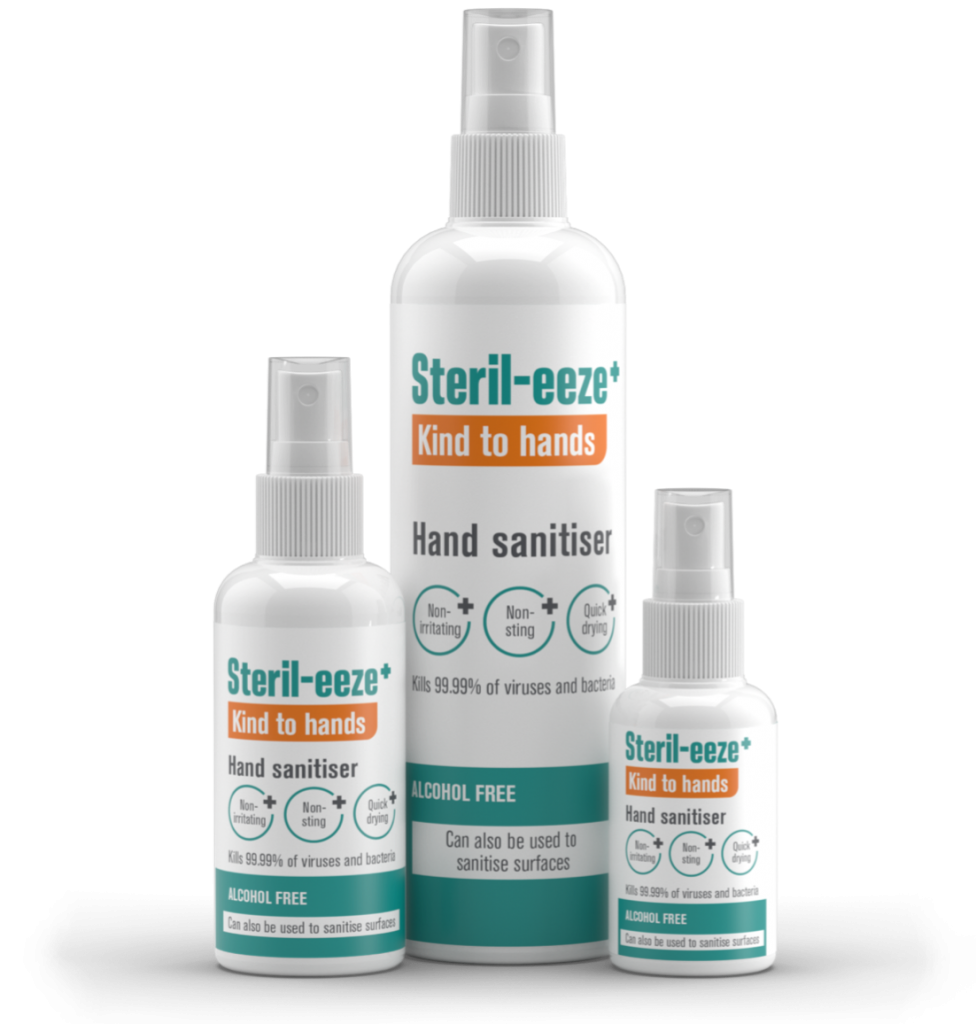 Steril-eeze Kind to Hands – Hand Sanitiser is scientifically proven to kill 99.99% of harmful viruses & bacteria, while also being gentle on the skin. This advanced Hypochlorous-based, multi-purpose sanitiser is ALCOHOL-FREE, which means it won't dry or irritate the skin on the hands in the same way many hand sanitisers containing alcohol can – making it suitable for even sensitive skin. Thank you Steril-eeze this product has helped protect me as I am out and about.
W: Steril-eeze Hand Sanitiser.
Staying healthy with Lejaby Inspire
Lejaby Inspire
Whilst we are in lockdown it is so important to keep healthy and remain positive. Maison Lejaby is celebrating 90 years of expertise and now has launched a ground-breaking activewear collection.
This fine-tuned collection of Activewear comprises sports bras, tank tops, leggings, sweatshirts and sweat-shirt dresses, t-shirt and t-shirt dress and entirely eco-responsibly made from recycled yarns or made from plant fibres.
The message is about inspiring your mind as well as your body with genuine green credentials and a sense of community which will bring people closer together especially as we come out of lockdown.
W: Lejaby Inspire.
Edifier headphones
Do you friends and family like listening to music, the sporty type, as we come out of lockdown more people continue to call family over zooms and telephone. Let me share the best tech gift that your family will not be able to resist. I have tested the headphones and they are music to my ears.
The Edifier X3 brings maximum wearing comfort all day and comes with three different sizes of foam tip to provide a snug fit in the ear cavity. The IPX5 rating makes the earbuds water/rain and sweat resistant, ideal for a gym workout or outdoor activity. Featuring the latest Bluetooth v5.0, the Qualcomm chipset delivers a faster, more stable signal transmission and low input latency. This technology keeps interference to a minimum, even with a transmission distance of 10m. The low power consumption also provides 6 hours of playback, with an additional 18 hours using the sleek charging case before mains power is required.
The microphone, with CVC V8.0 noise cancellation technology, is guaranteed to deliver a clearer sound during calls. It automatically reduces background and environmental noise to pick up the user's voice accurately and ensure high clarity audio transmission with richer details.
Buzz Beauty
Never get caught out if you can't make the hairdressers and treat yourself and loved ones to premium hair styling tools from celebrity hairstylist José Eber products as featured in Harrods and Selfridges.
Jose Eber HST Infusion Straightening Brush
The next generation in straightening brush technology! Now you can not only achieve the results of a straightening iron with the ease of using a brush but also infuse hair with specially-designed and nutrient-rich formulas when the heat makes the hair most receptive. The result is straight, sleek, healthy hair!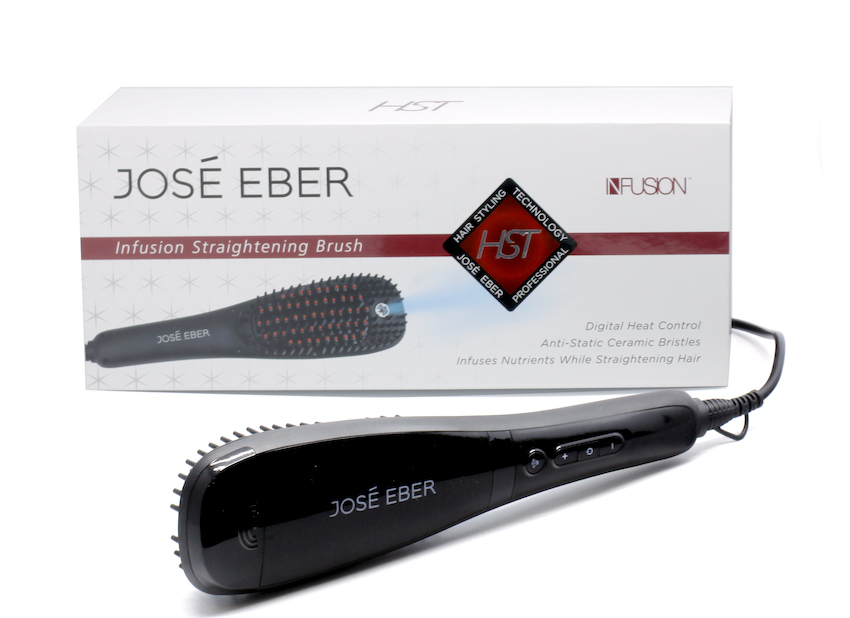 W: Jose Eber HST Infusion Straightening Brush.
Jose Eber Deep Conditioning Hair Mask
Makes damaged, dry, frizzy hair smooth and manageable. Contains essential proteins that restore healthy hair. Infused with argan oil for a silky soft shine. See and feel the effects for up to 10 days. Quick 20 minute hair repair, easy to use at home or on-the-go.
W: Deep Conditioning Hair Mask.
HST Clip less Curling Iron
The José Eber HST Clipless Curling Iron 25mm creates larger, bouncier long-lasting curls and voluptuous waves that are smoother, shiner, and frizz-free. Create incredible volume and texture while reducing the amount of damage caused by traditional curling wands.
The innovative clipless design provides consistent and even heat for quicker styling without causing creased or crimped ends. Create a more natural look by curling hair from root to tip, reducing heat at the hair's weakest point the tips, and save your locks from unnecessary harm. This is the best hair wand I have ever used my hair is left frizz-free and glossy and long-lasting waves, try them and see.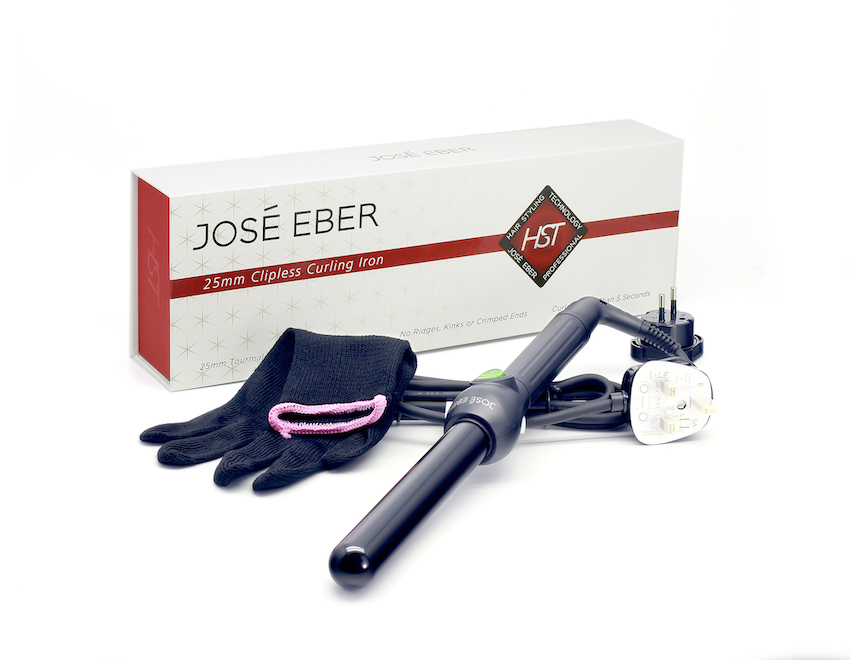 W: HST Clip less Curling Iron.
HST Air Styler
The revolutionary José Eber Air Styler utilizes a high-speed nano fan that propels cool air through the tool length expelling it through a grid around the tourmaline ceramic styling plates. This cool air instantly sets the hair in the desires style of curls or waves.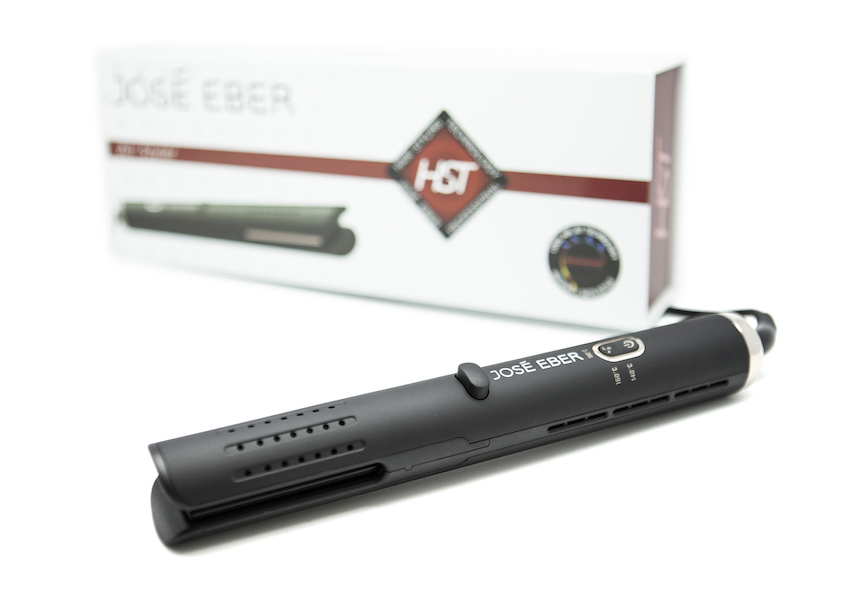 The Air Styler's unique air-cooling feature allows you to bring the barrel right up against the scalp with no fear of burning. The Air Styler also straightens hair faster than most conventional flat irons. This tool has been a game changer for me a styler that speeds up my entire daily styling needs a must for your beauty routine.
W: HST Air Styler.